Ready or not, Christmas is right around the corner, which means shopping, food, family — and holiday romances! This season, award winning authors Jill Shalvis, Carolyn Brown, Terry Spear, and Sarah Morgan each have Christmas romances releasing. To get readers into the holiday spirit, the authors answer the following question: What is your 'go to' Secret Santa gift?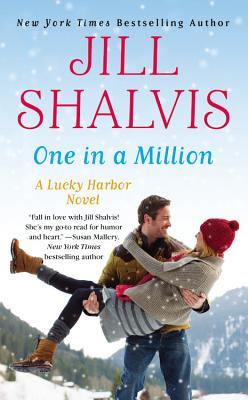 Jill Shalvis author of One in a Million
My go to Secret Santa gift is usually alcohol and/or a gift certificate to Barnes and Noble because though I want people to read, I don't want to force them to read my books unless they want to. I mean let's face it, they're rated NC17, ya know?
Jill Shalvis' bestselling Lucky Harbor series continues with three consecutive releases It's In His Kiss (August), He's So Fine (September), and One In A Million (October). If you are ready for some Alpha heroes, crazy high jinx, and nosy neighbors, learn more about Lucky Harbor here at the author's website http://jillshalvis.com.
Carolyn Brown author of Cowboy Boots for Christmas
Food! You can't go wrong with a loaf of hot yeast bread right from the oven, Gramma Goshorn's gingerbread bars, or Mr. B's picante sauce and a big bag of chips.
Carolyn Brown kicks off her newest Western romance series with this month's Cowboy Boots for Christmas. All readers are welcome to Burnt Boot, Texas where two families face off in a decades long quarrel. Fightin' and feudin' has never been so fun! Visit the author at http://carolynlbrown.com.
Grace Burrowes author of What A Lady Needs for Christmas
Time. The best gift for a friend at the holidays is some of my time. To wrap presents, meet for lunch, help with the holiday cleaning, pick up the cake, whatever my friend needs.
Award winning author Grace Burrowes delights readers with her gorgeous tales of historical happy-ever-afters. What a Lady Needs for Christmas, featuring the author's popular MacGregor brothers, is a beautiful Victorian set tale of second chances. Learn more about Grace and her bestselling books at her website: http://graceburrowes.com.
Terry Spear author of A Highland Wolf Christmas
Books. At Christmastime, everyone in my family loves books. So if I have to give a gift, it's all about the joy of reading and falling into different worlds, and falling in love.
Get ready for shifters in kilts as Terry Spear releases the next book in her Heart of the Wolf paranormal romance series, A Highland Wolf Christmas. Find all of the author's titles at http://terrylspear.wordpress.com.
Sarah Morgan author of Maybe This Christmas
Usually a notebook. I'm addicted to notebooks and even if you're not similarly addicted, they are always useful.
Maybe This Christmas, the third book in Sarah Morgan's O'Neill Brothers series, releases this October. Get the inside information on this holiday tale that features friends-turned-lovers at Sarah's website: http://sarahmorgan.com.
Hop Giveaway:
a Rafflecopter giveaway