Sundays have never been so sexy!
Sexy Snippets is a weekly feature hosted by Reading Between the Wines for the 18+ crowd. Want to join in? Just grab the button, post a sexy paragraph or two from your current read and share the author & title so other participants can add the book to their TBR list if they like, and then leave a comment with a link to your post. And don't forget to have a sexy-good time!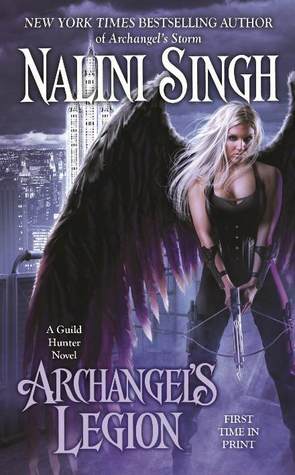 Flexing his hips, he urged her to go faster, harder. When she resisted, he tipped her back over his arm without warning and sucked one of her nipples into his mouth, rolling the taunt little nub over his tongue like a succulent berry. The stab of sensation went straight to her womb, Pulling at his hair, she tried to stop the erotic torment, take back control.




The touch of teeth on her sensitive flesh.




She tightened around the thickness of him and was rewarded by a lavish lick, his mouth releasing her nipple only to brand the other with the scalding heat of his kiss. It was near impossible to think now, but she needed to know this was her Raphael. Clamping down hard on his cock, she held him possessively, he released her nipple to throw back his head, his jaw a brutal line.




Dangerous man. Gorgeous man. Her man.