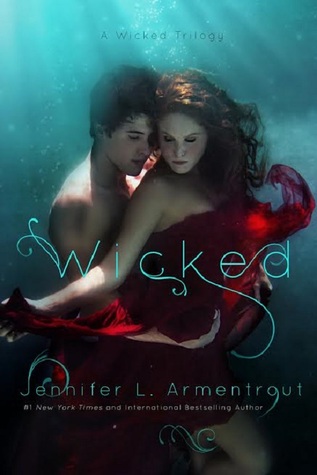 Title: Wicked
Series: A Wicked Saga #1
Author: Jennifer L. Armentrout
Format: eBook/Paperback, 371 pages
Published: December 8th 2014
ISBN: 0988982951
Links: Goodreads | Amazon | B&N
Source: Purchased by Reviewer
Reviewer: Crystal
Rating:4.5/5
Things are about to get Wicked in New Orleans.





Twenty-two year old Ivy Morgan isn't your average college student. She, and others like her, know humans aren't the only thing trolling the French Quarter for fun… and for food. Her duty to the Order is her life. After all, four years ago, she lost everything at the hands of the creatures she'd sworn to hunt, tearing her world and her heart apart.





Ren Owens is the last person Ivy expected to enter her rigidly controlled life. He's six feet and three inches of temptation and swoon-inducing charm. With forest-green eyes and a smile that's surely left a stream of broken hearts in its wake, he has an uncanny, almost unnatural ability to make her yearn for everything he has to offer. But letting him in is as dangerous as hunting the cold-blooded killers stalking the streets. Losing the boy she loved once before had nearly destroyed her, but the sparking tension that grows between them becomes impossible for Ivy to deny. Deep down, she wants… she needs more than what her duty demands of her, what her past has shaped for her.





But as Ivy grows closer to Ren, she realizes she's not the only one carrying secrets that could shatter the frail bond between them. There's something he's not telling her, and one thing is for certain. She's no longer sure what is more dangerous to her—the ancient beings threatening to take over the town or the man demanding to lay claim to her heart and her soul.
Crystal's Thoughts:
With a somewhat Hollows (Kim Harrison) feel to Wicked, Jennifer L. Armentrout takes readers on a journey through the Fae filled French Quarter, where the lines between friends and enemies blur and the choice of who to trust can end up being a deadly decision.
The author's enchanting writing style easily puts readers in the center of the story. Where members of the Order fight the life-draining Fae on a nightly basis to save the ignorant human inhabitants of the city.
When a group of seemingly invulnerable Ancient Fae arrive in the area the story's protagonist, Ivy, with the help of her sprightly Brownie Twink and mysterious new Order member, Ren, must piece together the puzzle of why the Ancients have arrived and who might be betraying the Order.
With engaging characters, imaginative world-building, and a captivating story-line, you won't be able to put Wicked down. I can't wait to see what is in store for Ivy next and how her blooming romance with the swoon-worthy Ren develops!