Top 5 Reasons to Love Fenn Lockwood
He looks panty-melting hot nothing but blue jeans and an unbuttoned plaid shirt.

When he takes off his belt and tells you he's going to punish you, you will enjoy it, he promises you that.

He gets into all sorts of fun trouble, like fists fights at a bull-riding bar, dodging assassins, and tell you how great you look in and out of your favorite red dress.

He'll do anything for the people he loves, including risking his life by riding a bull name tabasco just to earn prize money to save his adopted family's ranch from foreclosure.

When he loves you, you own him body and soul.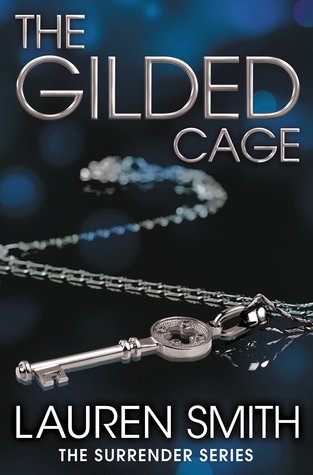 The Gilded Cage
(Surrender #2)
by Lauren Smith
Paperback, 384 pages
Published June 2nd 2015 by Forever Yours
ISBN 1455532770
Passion that takes no prisoners, and love that tests the limits of ecstasy . . .





Fenn Lockwood comes alive in the shadows. Though he might have physically survived the kidnapping that stole his childhood, the trauma and pain he lived through have marked him forever. Now the only place where Fenn can be himself is within the walls of his private BDSM world—a place of erotic obsession, where desire isn't just captured . . . it's bound.





Hayden Thorne knows that behind Fenn's hardened exterior is a man worth fighting for. Yet to save him from the past that still haunts him, Hayden will have to abandon every inhibition she's ever had and venture into Fenn's intoxicatingly sensual world. Each tantalizing second she spends in Fenn's searing embrace is more delicious than the last and soon Hayden begins to think that she may never want to leave such torturous bliss . . .
Don't miss a second of this addictive series!
LAUREN DIANA SMITH was born and raised in Tulsa. She attended Oklahoma State University where she earned a B.A. in both history and political science. Drawn to paintings and museums, Lauren is obsessed with antiques and satisfies her fascination with history by writing and exploring exotic, ancient lands. http://www.laurensmithbooks.com/