I apologize for this post being a bit late. Life. What can ya' do?
*This list may be added to throughout the month
Title: Suddenly One Summer
Author: Julie James
Format: Paperback & eBook, 292 pages
Published: June 2, 2015 by Jove
ASIN: B00O2BS4O2
Links: Goodreads | Amazon
From the New York Times bestselling author of It Happened One Wedding comes a novel about a man and a woman whose summer is about to get very, very steamy…





Divorce lawyer Victoria Slade has seen enough unhappy endings to swear off marriage forever. That doesn't mean she's opposed to casual dating—just not with her cocky new neighbor, who is as gorgeous and tempting as he is off-limits. But once she agrees to take on his sister's case, she's as determined to win as ever—even if that means teaming up with Ford…





Investigative journalist Ford Dixon is bent on finding the man who got his sister pregnant and left her high and dry. He's willing to partner with Victoria, despite the fact that the beautiful brunette gets under his skin like no other woman. He might not be looking to settle down, but there's no denying the scorching attraction between them. Still, the more time he spends with Victoria, the more he realizes that the one woman as skeptical about love as he is might be the only woman he could really fall for…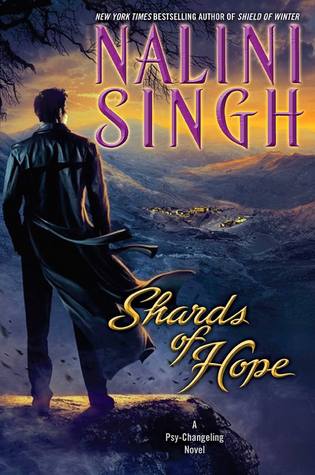 Title: Shards of Hope
Series: Psy-Changeling #14
Author: Nalini Singh
Format: eBook/Hardcover, 483 pages
Published: June 2nd 2015 by Berkley Hardcover
ISBN: 0425264033
Links: Goodreads | Amazon
The "smoldering heat, epic romance, and awesome action" of Nalini Singh's New York Times bestselling series continues as two Arrows find themselves caught in a chilling conspiracy that spans all three races…





Awakening wounded in a darkened cell, their psychic abilities blocked, Aden and Zaira know they must escape. But when the lethal soldiers break free from their mysterious prison, they find themselves in a harsh, inhospitable landscape far from civilization. Their only hope for survival is to make it to the hidden home of a predatory changeling pack that doesn't welcome outsiders.





And they must survive. A shadowy enemy has put a target on the back of the Arrow squad, an enemy that cannot be permitted to succeed in its deadly campaign. Aden will cross any line to keep his people safe for this new future, where even an assassin might have hope of a life beyond blood and death and pain. Zaira has no such hope. She knows she's too damaged to return from the abyss. Her driving goal is to protect Aden, protect the only person who has ever come back for her no matter what.





This time, even Aden's passionate determination may not be enough—because the emotionless chill of Silence existed for a reason. For the violent, and the insane, and the irreparably broken…like Zaira.
Title: Outlaw Hearts
Series: Outlaw Hearts #1
Author: Rosanne Bittner
Format: eBook/Mass Market Paperback, 512 pages
Published: June 2nd 2015 by Sourcebooks Casablanca
ISBN :1492612812
Links: Goodreads | Amazon
At twenty, Miranda Hayes had known more than her share of heartache and loss. Widowed by the war, orphaned by a vicious band of rebel raiders, she was a woman alone in a harsh, unyielding frontier. Then she clashed with the notorious gunslinger Jake Harkner, a hard-hearted loner with a price on his head, and found within herself a deep well of courage...and feelings of desire she'd never known.





Hunted by lawmen and desperadoes alike, haunted by his brutal past, Jake had spent a lifetime on the dusty trail--and on the run. Until he met a vibrant, honey-haired beauty who was determined to change his violent ways, who loved him enough to risk her life to be his woman...an outlaw's woman.





From the vast plains of the Midwest across the Oregon Trail to the sun-drenched valleys of southern California, from the blazing Nevada desert to the boomtowns of Colorado, Miranda and Jake struggled to endure amid the perils of a lawless wilderness. In a world of heart-stopping danger and burning desire, could their hard-won love survive the shadows that stalked their happiness?
Title: A Sorceress of His Own
Series: The Gifted Ones #1
Author: Dianne Duvall
Format: eBook/Paperback, 347 pages
Published: June 2nd 2015 by Dianne Duvall
ASINB:00UL2G5K6
Links: Goodreads | Amazon
Since the day Lord Dillon earned his spurs, rumors of his savagery on the battlefield have preceded him into every room, stilling tongues and sparking fear. Weary of battle, he wishes only to find a woman he can wed who will approach him not with fear, but with the tenderness that has been absent from his life for so long. Yet only the wisewoman seems invariably at ease in his presence. Perhaps because she garners the same fear in others that he does himself.





For seven years, Alyssa has been by Lord Dillon's side, counseling him from the shadows, healing him with her hands, and staving off the worst of his loneliness while his fearsome reputation keeps others at bay. Blessed--or cursed--with gifts that label her a sorceress, she is forced to conceal her youth and the love she harbors for him beneath umbral robes that lead Dillon and his people to believe she is the same aged wisewoman who served his father.





All is revealed, however, and passions flare when an enemy threatens Dillon's life and Alyssa sacrifices everything to save him. When Dillon discovers that the wisewoman is far from elderly, he is instantly entranced. And, as he and Alyssa work together to defeat an enemy bent on destroying them both, Dillon will risk anything--even the wrath of his king--to be with her.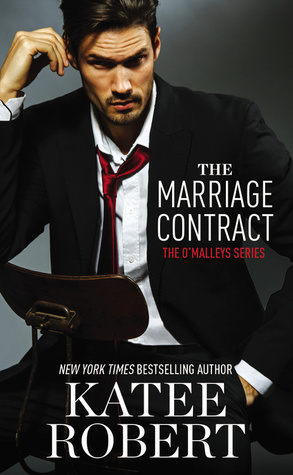 Title: The Marriage Contract
Series: The O'Malleys #1
Author: Katee Robert
Format: eBook/Paperback, 368 pages
Publication: June 2nd 2015 by Forever
ISBN: 1455590479
Links: Goodreads | Amazon
New York Times and USA Today bestselling author Katee Robert begins a smoking hot new series about the O'Malley family-wealthy, powerful, dangerous and seething with scandal.





Teague O'Malley hates pretty much everything associated with his family's name. And when his father orders him to marry Callista Sheridan to create a "business" alliance, Teague's ready to tell his dad exactly where he can stuff his millions. But then Teague actually meets his new fiancée, sees the bruises on her neck and the fight still left in her big blue eyes, and vows he will do everything in his power to protect her.





Everyone knows the O'Malleys have a dangerous reputation. But Callie wasn't aware just what that meant until she saw Teague, the embodiment of lethal grace and coiled power. His slightest touch sizzles through her. But the closer they get, the more trouble they're in. Because Callie's keeping a dark secret-and what Teague doesn't know could get him killed.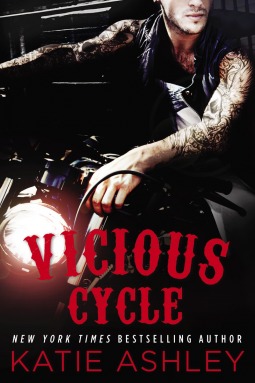 Title: Vicious Cycle
Series: Vicious Cycle #1
Author: Katie Ashley
Published: June 2nd, 2015 by NAL Trade
Format: eBook/Paperback 336 pages
Links: Amazon | Goodreads
New York Times bestselling author Katie Ashley revs up the danger and sexual tension in her brand-new Vicious Cycle romance series.





Deacon Malloy's life is dedicated to the Hell's Raiders motorcycle club. Tough, hard, and fast with his fists, he serves the group as sergeant at arms. But his devil-may-care approach to life is thrown for a loop when the five-year-old daughter he never knew existed lands on the club steps.





Alexandra Evans is devoted to all her students - but there's always been something about Willow Malloy that tugs at her heart. There's an aura of sadness about her, a girl in need of the love Alexandra can give. When Willow stops coming to school, Alexandra's search leads to a clubhouse full of bikers...and a father hell-bent on keeping his daughter always within sight.





The moment Deacon sees Alexandra, he has to have her in his bed - and he's never met a woman yet who couldn't be persuaded. No matter how attracted she is to Deacon, Alexandra refuses to be just another conquest. But it's Deacon himself who could be seduced - into a brighter future for himself, his daughter, and the woman he's falling for against all odds.
Title: One More Shot
Series: Hometown Players #1
Author: Victoria Denault
Format: eBook/Paperback, 352 pages
Published: June 2nd 2015 by Forever Yours
ISBN: 1455564060
Links: Goodreads | Amazon
They say you only get one shot at making your dreams come true.




Jordan is determined to take two.





Drafted by the NHL at eighteen, Jordan Garrison was headed for fame, and there was only one person he wanted to share it with—Jessie Caplan. He was crazy in love with her, and had finally told her so. They shared an amazing night . . . and then everything fell apart.





Jessie tries not to think about the night she gave herself to Jordan—or how he broke her heart. She tries not to think about it, but she does. Especially now, when she's staring into his sky-blue eyes for the first time in six years. After so much time and torment, she can't tell if she loves him or hates him. But Jordan has learned enough to know a connection like theirs is rare. He was lucky to find Jessie once. No way will he lose her again.
Title: That Man of Mine
Series: Whispering Bay #3
Author: Maria Geraci
Format: eBook, 356 pages
Published: June 9, 2015 by TKA Distribution
ASIN: B00UIC57BC
Links: Goodreads | Amazon
When Mimi Grant becomes mayor of Whispering Bay, she gets a whole lot more than she bargained for. Her biggest concern? The city's annual festival is in financial ruin and the former housewife doesn't have a clue how to fix things. But, she's determined to bring the sleepy beachside town into the twenty-first century.





Hunky Police Chief Zeke Grant isn't happy that his estranged wife Mimi has just become his boss. But for the town's sake, he's willing to swallow his pride and let her order him around—to a point. Everything aside, he doesn't count on someone from his past coming back to haunt him, forcing him to reevaluate what's really important.





While Mimi and Zeke continue to butt heads on how to get things done, there's one thing they can't help but agree on: their chemistry is hotter than ever. However, when a robbery threatens to derail the annual festival, some of the town's residents question Mimi and Zeke's ability to keep Whispering Bay safe—as well as keep their war-torn personal life out of civic business. Mimi and Zeke must team up to solve the crime, and decide once and for all if it's time to move forward with separate lives, or if true love really does conquer all.
Series: Hard Hitters #1
Author: Linda Morris
Format: Kindle Edition
Publication: June 16th 2015 by InterMix
ASIN:B00LMGLY8I
Links: Goodreads | Amazon
The author of Melting the Millionaire's Heart gives readers a front-row seat to her new Hard Hitters baseball series. First up at bat: a hotshot pitcher and a PR pro battle it out on and off the field…





Small-town Indiana tomboy Sarah Dudley grew up living and breathing baseball, since her father owned the minor league Plainview Thrashers. A talented player herself, she idolized her brother's best friend: Tom Cord, a pitcher with a wicked fastball and an even more wicked reputation.





Now, Sarah is the Thrashers' VP of public relations, and Tom—a star in the major leagues—has been assigned to the club while rehabbing from surgery. It's Sarah's job to keep the hard-throwing, hard-living star out of trouble. But when she gets a glimpse of the man behind the bad-boy image, they start to generate more heat than an inside fastball…
Title: Opening Up
Series: Ink and Chrome #1
Author: Lauren Dane
Format: Ebook/Paperback, 352 pages
Publication: June 16th 2015 by Forever
ISBN: 1455586218
Links: Goodreads | Amazon
New York Times and USA Today bestselling author Lauren Dane delivers Book #1 in her Ink & Chrome erotic romance series.





The men of the Twisted Steel custom motorcycle shop are great with their hands... and they're not afraid to get dirty.





PJ is exactly the kind of woman Twisted Steel owner Asa Barrons doesn't need. The last thing he wants to do is mix business with pleasure, and PJ has some of the best custom detailing he's ever seen. But the chemistry between them won't be denied, and soon he's introducing her to a whole new world in the bedroom, pushing her far beyond anything she's ever experienced. PJ finds she can't get enough, but how far is too far before he consumes her completely?
Title: Valentine
Series: Brotherhood of Fallen Angels #1
Author: Heather Grothaus
Format: eBook, 268 pages
Published: June 23, 2015 by Lyrical Press
ASIN: B00TWC3S60
Links: Goodreads | Amazon
Introducing the Brotherhood of Fallen Angels—an epic new series set in the medieval Holy Land, where four heroic Crusaders find themselves caught in the crosshairs of revenge, devotion—and love…




He's a man of passion and principle. But would he kill for his convictions? That's the question that has Valentine Alesander fighting for his innocence. He's been accused, along with three other Brothers, of orchestrating the horrific siege at the Christian fortification of Chastellet. Could this fatefully-named Crusader be a lover, a fighter, and a traitor? One woman from his past is about to find out.




Gorgeous, free-spirited Lady Mary Beckham has escaped her guardians in England to travel across the world—and find the notorious Valentine. Years ago, she was promised to him…and now she wants out of their marriage contract. Mary wants to wed another and requires Valentine's blessing—until she discovers they share a tempestuous attraction. But with a vengeful band of sworn enemies at Valentine's heels, is desire worth the risk of losing…everything?
Title: Wicked Ride
Series: Realm Enforcers #1
Author: Rebecca Zanetti
Format: Kindle Edition
Publication: June 23rd 2015 by Lyrical Press
ASIN: B00ONTR7I2
Links: Goodreads | Amazon
If you love the Dark Protectors, these wicked hot Realm Enforcers are for you!





Alexandra Monzelle is a hard-fighting, heat-packing Seattle vice cop, and she's not much interested in being protected. Her short skirt and sex-kitten heels are tools to lure her suspects into talking about the deadly new drug hitting the streets. She can take care of herself and then some. Unfortunately, she can't seem to get that through to Kellach Dunne.





Kellach is a fresh import from Dublin, and he's landed at the heart of a vicious motorcycle club that deals in guns, narcotics, and mayhem. He's all male, all rough power—and all interference in her damn investigation. Maybe he's one of the good guys. Maybe not. Lex knows an affair with an immortal like him would risk everything. No matter how delicious he looks…
Title: Wicked White
Series: Wicked White #1
Author: Michelle A. Valentine
Format: Paperback, 266 pages
Publication: June 23rd 2015 by Montlake Romance
ISBN: 1477830952
Links: Goodreads | Amazon
After his mother dies, rock star Ace White—lead singer of the red-hot band Wicked White—is done with the celebrity game. The phony people, the meaningless one-night stands: he doesn't want any of it anymore. Quitting in the middle of a sold-out tour, Ace sets out to find some place—any place—where he can be alone.





Aspiring singer Iris Easton's life has never been easy. First, her mother walked out on her when she was a kid. Now she's buried in debt, weeks after losing her beloved grandmother. When a mysterious and sexy new guy moves in next door, Iris can't help but be drawn to his soulful gaze. She can tell there's something from his past haunting him—something he's not telling her.





Just as Ace starts falling for Iris, the media go on a worldwide hunt to find the missing rocker. Will true love conquer all, or will the truth be the very thing that tears the couple apart?
Title: Bound by Temptation
Series: Born in Blood Mafia Chronicles #4
Author: Cora Reilly
Format: Paperback & eBook, 229 pages
Published: June 27, 2015 by Cora Reilly
ASIN: B00WRLKJOC
Links: Goodreads | Amazon
Liliana Scuderi has been in love with Romero from the moment she first saw him. After her sisters were married off for tactical reasons, she hopes she might be allowed to choose a husband for herself, but when her father promises her to a man more than twice her age that hope is crushed. No begging can make him change his mind.





Romero has always ignored Lily's flirting. Her age and status made her off-limits but even someone as dutiful as him has only so much control. Wanting her when she's supposed to marry another man could mean war between New York and the Chicago Outfit, and Romero has always put the Cosa Nostra first.





Lily suspects her sisters and Romero would risk everything for her, but is her happiness worth that much? Is love worth a war between the Cosa Nostra and the Outfit?
Title: How to Marry a Royal Highlander
Series: Renegade Royals #4
Author: Vanessa Kelly
Format: Paperback & eBook, 352 pages
Published: June 30, 2015 by Zebra
ASIN: B00ONTR5ZC
Links: Goodreads | Amazon
Illegitimate yet thoroughly irresistible, the Renegade Royals are leaving behind their careers as daring spies for the greatest adventure of all…





At sixteen, Alasdair Gilbride, heir to a Scottish earldom, fled the Highlands and an arranged betrothal. Ten years later, Alasdair must travel home to face his responsibilities. It's a task that would be much easier without the distracting presence of the most enticing woman he's ever met…





After one escapade too many, Eden Whitney has been snubbed by the ton. The solution: rusticating in the Scottish wilderness, miles from all temptation. Except, of course, for brawny, charming Alasdair. The man is so exasperating she'd likely kill him before they reach the border—if someone else weren't trying to do just that. Now Eden and Alasdair are plunging into a scandalous affair with his life and her reputation at stake—and their hearts already irreparably lost…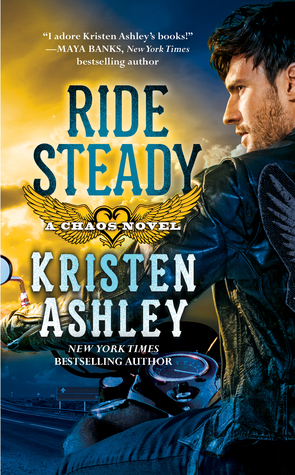 Title: Ride Steady
Series: Chaos #3
Author: Kristen Ashley
Format: Paperback & eBook, 640 pages
Published: June 30, 2015 by Forever
ASIN: B00S5A6HWC
Links: Goodreads | Amazon
The ride of her life . . .




Once upon a time, Carissa Teodoro believed in happy endings. Money, marriage, motherhood: everything came easy---until she woke up to the ugly truth about her Prince Charming. Now a struggling, single mom and stranded by a flat tire, Carissa's pondering her mistakes when a vaguely familiar knight rides to her rescue on a ton of horsepower.





Climb on and hold tight . . .




In high school, Carson Steele was a bad boy loner who put Carissa on a pedestal where she stayed far beyond his reach. Today, he's the hard-bodied biker known only as Joker, and from the way Carissa's acting, it's clear she's falling fast. While catching her is irresistible, knowing what to do with her is a different story. A good girl like Carissa is the least likely fit with the Chaos Motorcycle Club. Too bad holding back is so damned hard. Now, as Joker's secrets are revealed and an outside threat endangers the club, Joker must decide whether to ride steady with Carissa---or ride away forever . . .
Title: Second Chance Summer
Series: Cedar Ridge #1
Author: Jill Shalvis
Format: Paperback & eBook, 368 pages
Published: June 30, 2015 by Grand Central Publishing
ASIN: B00OP5EU8E
Links: Goodreads | Amazon
RESCUE ME





Cedar Ridge, Colorado, is famous for crisp mountain air, clear blue skies, and pine-scented breezes. And it's the last place Lily Danville wants to be. But she needs a job, and there's an opening at the hottest resort in her hometown. What has her concerned is the other hot property in Cedar Ridge: Aidan Kincaid-firefighter, rescue worker, and heartbreaker. She never could resist that devastating smile . . .





The Kincaid brothers are as rough and rugged as the Rocky Mountains they call home. Aidan has always done things his own way, by his own rules. And never has he regretted anything more than letting Lily walk out of his life ten years ago. If anyone has ever been in need of rescuing, she has. What she needs more than anything are long hikes, slow dances, and sizzling kisses. But that can only happen if he can get her to give Cedar Ridge-and this bad boy-a second chance . . .
Title: Hard to Let Go
Series: Hard Ink #4
Author: Laura Kaye
Format: Paperback & eBook, 384 pages
Published: June 30, 2015 by Avon
ASIN: B00OP06D34
Links: Goodreads | Amazon
Five dishonored soldiers.




Former Special Forces.




One last mission.




These are the men of Hard Ink.





Beckett Murda hates to dwell on the past. But his investigation into the ambush that killed half his Special Forces team and ended his Army career gives him little choice. Just when his team learns how powerful their enemies are, hard-ass Beckett encounters the biggest complication yet—seductive, feisty Katherine Rixey.





A tough, stubborn prosecutor, Kat visits her brothers' Hard Ink Tattoo following a bad break-up—and finds herself staring down the barrel of a stranger's gun. Beckett is hard-bodied and sexy as hell, but he's also the most infuriating man ever. Worse, Kat's brothers are at war with criminals her office is investigating. When Kat joins the fight, she lands straight in Beckett's sights—and his arms. Not to mention their enemies' crosshairs.





Now Beckett and Kat must set aside their differences to work together, because the only thing sweeter than justice is finding love and never letting go.
Title: Power Play
Series: Risky Business #1
Author: Tiffany Snow
Format: Mass Market Paperback, 352 pages
Publication: June 30th 2015 by Forever
ISBN: 1455532851
Links: Goodreads | Amazon
THIS KIND OF BUSINESS CAN ONLY BE PERSONAL





Sage Reese lives for her job. More precisely, she lives for her debonair boss, Parker Andersen. Sage handles everything for Parker, even as she fantasizes about the one thing that isn't in her job description: him. But when a high-stakes account crosses the line from shady to deadly, a tough cop starts giving Sage the attention she wishes Parker would . . .





Detective Dean Ryker couldn't be more different from Parker. While Parker wears expensive suits like a second skin and drives a BMW, Ryker's uniform is leather jackets and jeans . . . and his ride of choice is a Harley. While Parker's sexiness is a reserved, slow burn, Ryker is completely upfront about what-and who-he's after. And Sage tops his list.





Now, as Ryker digs deeper into the dark side of Parker's business, Sage finds herself caught between two men: the one she's always wanted-and the one who makes her feel wanted like never before . . .
What releases are YOU most looking forward to?