Sundays have never been so sexy!
Sexy Snippets is a weekly feature hosted by Reading Between the Wines for the 18+ crowd. Want to join in? Just grab the button, post a sexy paragraph or two from your current read and share the author & title so other participants can add the book to their TBR list if they like, and then leave a comment with a link to your post. And don't forget to have a sexy-good time!
Ah. Kate and Curran. *Happy Sigh*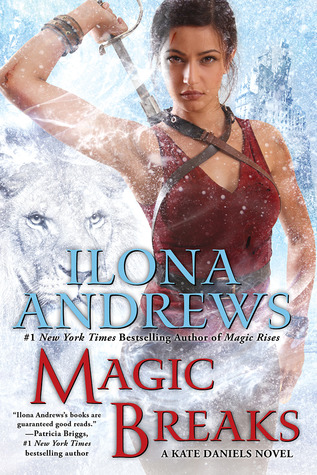 I slid my hand into his sweatpants, found the hard length of his cock, and ran my hand up and down its shaft.




He pulled my shirt off me, tore off my bra, and sucked at my nipple, grazing it with his teeth, An electric burst of pleasure radiated from my breasts all through me. I shivered. I sank my fingers into his hair. He pulled my jeans open and slid his hand inside, sliding against the short curls of hair, over sensitive folds, and dipped his fingers into me. I gasped. He dragged the slick liquid warmth up and stroked my clitoris. Bursts of pleasure rocked me, sliding through my body, turning it pliant, flexible, and hot. I ground against his fingers, lost in chasing the ecstasy, wanting more. More...