Tuesdays have never been so sexy!
Sexy Snippets is a weekly feature hosted by Reading Between the Wines for the 18+ crowd. Want to join in? Just grab the button, post a sexy paragraph or two from your current read and share the author & title so other participants can add the book to their TBR list if they like, and then leave a comment with a link to your post. And don't forget to have a sexy good time!
*Excerpt taken from an ARC, the final version may vary.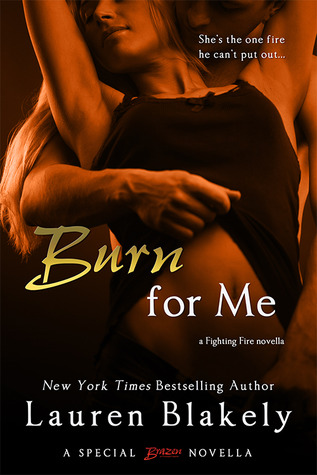 "One date, as part of your no-strings-attached plan," he said, now reaching for her waist, brushing his fingers across her hipbone. She shivered at his touch, and he glanced around, glad that they were in a section where no one could see where his hands were daring to travel. "Let me take you out to dinner at the end of the week on a proper date," he said in a low voice, as he played with the waistband of her skirt.




She drew in a sharp breath.




"Maybe," she said, and her eyes started to flutter shut. He moved closer and shifted her body, Her chest faced the shelves, so no one could see what he was doing as he stood behind her, grazing his hands underneaths her shirt, then across her belly. "We could see a movie. Or we could have dinner and as we wait for the food, I could tell you about all the ways I want to take you again," he said. She arched her back against him.




"Yeah?"




"And then after dinner, when you're squirming under the table, all hot and bothered and as amped up as I am, you can come back to my place, and I can fuck you senseless on the kitchen table, or up against the wall, or maybe just in the hallway because we'll want each other so badly we can't make it to the bedroom," he said, his voice a low, dirty growl near her ear. "And it'll be what you want, no strings attached."


She hitched in her breath, not answering his questions about a date. But right now, he wasn't thinking about her yes to dinner; he was thinking about making her scream yes.


He brushed the hair away from her ear, his lips buzzing her earlobe. "Are you wet for me right now?"
Pre-order now at
Amazon
and
B&N
!
Or add to your Goodreads shelf today!
And look for our Review on 6/13!