Tuesdays have never been so sexy!
Sexy Snippets is a weekly feature hosted by Reading Between the Wines for the 18+ crowd. Want to join in? Just grab the button, post a sexy paragraph or two from your current read and share the author & title so other participants can add the book to their TBR list if they like, and then leave a comment with a link to your post. And don't forget to have a sexy good time!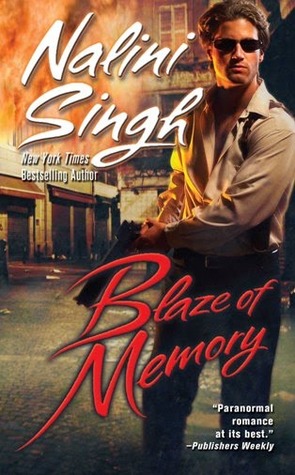 Heat.




Touch.




Life, electric in its fury...a kiss that demanded her participation.




Shuddering in surrender, she drowned in the scent of him. Wild and exotic. Dark and male. A man who snarled at her, caged her...fed her.




"Dev." Spoken against his lips, she was so loath to break contact.




His mouth took hers again before she could say anything more, his teeth sinking into her lower lip. She jerked, dug her fingers into solid masculine shoulders. Never, she knew, had she experienced anything even remotely similar. He was so hot, she wanted to crawl into him. His skin burned her fingertips, and she wanted more, wanted to be naked, to have him crush her to the sheets, his weight a heavy, immovable blanket.
Buy it now at
Amazon
and
B&N
!
Or add to your Goodreads shelf today!