Sundays have never been so sexy!
Sexy Snippets is a weekly feature hosted by Reading Between the Wines for the 18+ crowd. Want to join in? Just grab the button, post a sexy paragraph or two from your current read and share the author & title so other participants can add the book to their TBR list if they like, and then leave a comment with a link to your post. And don't forget to have a sexy-good time!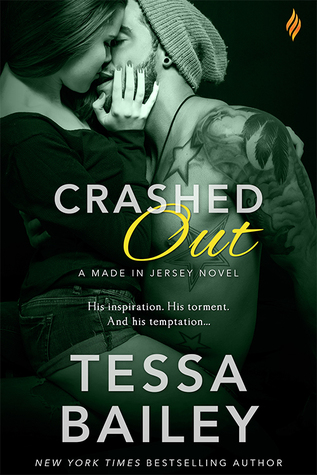 His eyes blazed, mouth falling open with an agonized sound. Big hands snaked around the backs of her knees, yanking her into the vee of his thighs. Sarge's height put his mouth level with her pointed nipples, a position he took advantage of like a starving man, opening and closing his lips on her aroused, puckered flesh through the thin material of her dress. As he mouthed her breasts with low grunting noises, his touch slid higher, higher, to close around her bare bottom.
"Last time I saw you in this dress, I was sixteen." His fingers dug into her twin swells of flesh, tightening hard, "Everyone was looking at you. In awe of you. And I wanted to ask what took them so fucking long."
Without so much as a warning blink, Sarge twisted, using his grip on her backside to reverse their positions, landing her flat on her back on the bed. The hem of the dress fluttered up to rest at her waist, Jasmine's hands moving automatically to tug it down. But Sarge's hungry expression stopped her. His focus was nothing short of breathtaking. He'd apparently just glimpsed the promised land between her thighs, because he looked enraptured, tongue bathing his lips, big hands fisting the bedspread.
*This snippet has been taken from an ARC of the titles and may not represent the finished copy.

AVAILABLE NOW!