Being a book lover myself, obviously, every now and then a literary gift catches my eye and screams "Buy Me!". Here are just a few, 20 to be exact, gifts for book lovers that I wouldn't mind finding underneath my tree this Christmas.
What book-lover gifts are most looking forward o giving or receiving this year?
These are listed in no particular order.
Read Books, Drink Wine, Be Happy
You know we had to start this post off right, right?! LOL Books and Wine just go together like Mr. Darcy and Elizabeth Bennet.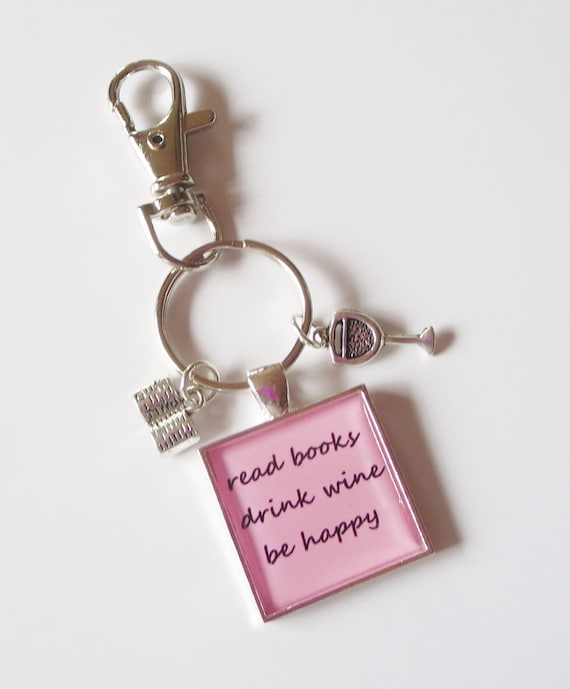 Book Decals for Stair Risers
Sadly, I do not have a set of stairs in my house, but if I did these would be a must! The best part, they're totally customizable!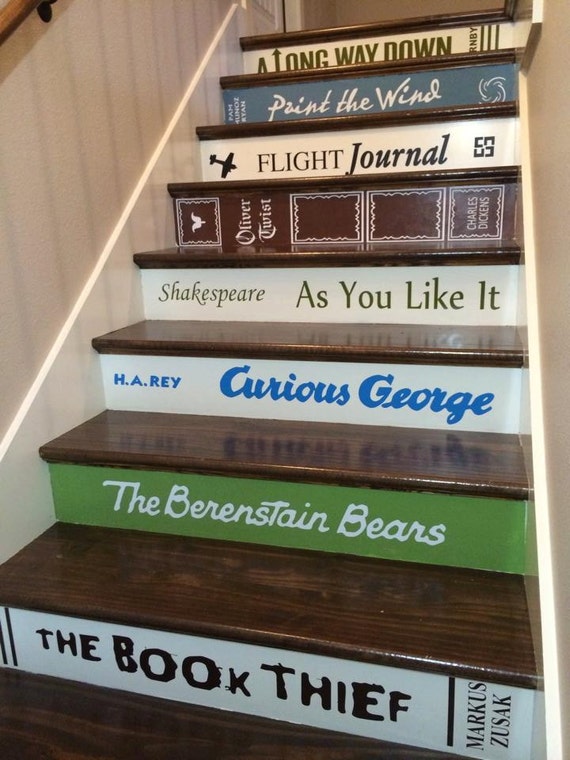 I Like Big Books & I Cannot Lie Phone Case
Why, yes...yes I do...
Made to Order Book Page Wrapped Pencils
How cool are these? I am def. putting them on the list for my daughter!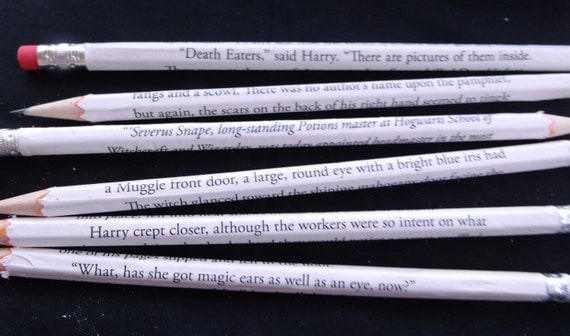 Classic Books Coaster Set
Display your love of the classics all around your house or office! Set of 4 coasters printed with classic book covers: Catch-22, Pride and Prejudice, Invisible Man, and 1984.
HARRY POTTER MARAUDER'S MAP SLIP-ON SHOES
Are you a Potter Maniac? Then you NEED these slip on shoes that not only will show your love for all things Harry Potter but they're super comfy as well!
Little Prince Pumps
Speaking of shoes, if I could wear heels without falling on my face I would def. be the proud owner of these Little Prince pumps. Aren't they just to-die-for?! Pumps always have lots of possibilities if you aren't afraid of a little DIY! Grab a second copy of your favorite romance and create your own romantic footwear today,
here is an easy tutorial
but there are tons more out there.
Invisible Book Shelf
What magic is this?! Apparently you can still find some magic in this world outside your favorite fantasy novel. With this invisible book shelves from Urban Outfitters, you can display your precious' for all to see!
Outlander fans can be heard sighing around the world right now! While you're waiting for Season 2 to begin sringish of next year, "Transport yourself to the Scottish Highlands" with this soy candle!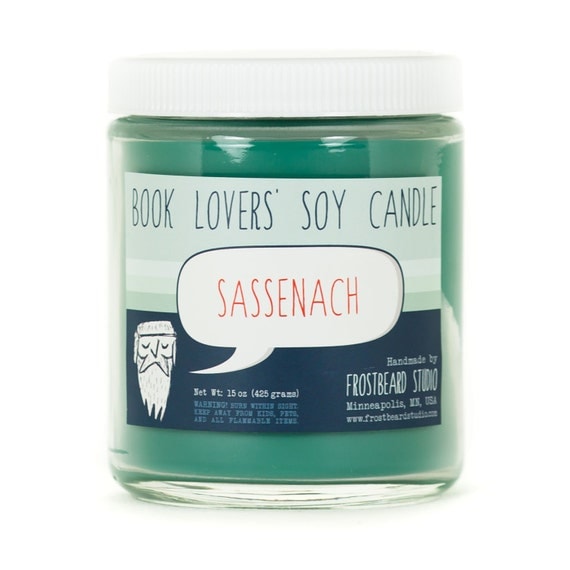 Alice in Wonderland Writing Gloves
What book-lover doesn't love Alice in Wonderland? I tried my hardest to be BFF's with Alice while working at Disney but *sigh* it wasn't meant to be. But these gloves would go a long way to lessen my sorrow! lol
Fell asleep here spoon bookmark
No matter how hard we try to keep on going, sometimes our eyes just aren't following through! This stainless steel spoon bookmark, is just too cute to pass up!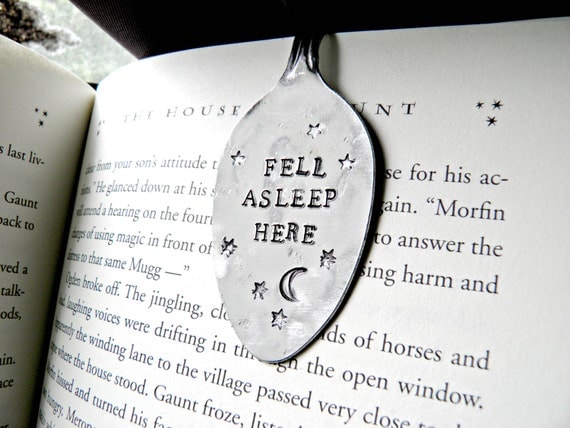 Love Story Pillow
I absolutely love this True Love Story throw pillow and have been eyeing it at my local BAM for almost a year now. This is a must for romance lovers imo.
"Dear Reader" Jane Eyre Pouch
Here's another item that I found at BAM for the Jane Eyre fans!
Readers Gonna Read T-Shirt
No truer words have ever been spoken...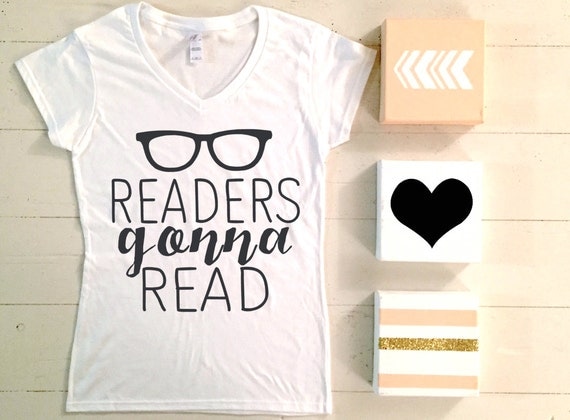 I'm a Book Nerd Coffee Mug
Say it loud and say it proud! Well, unless it's before the first cup of coffee. Then just maybe whisper it really fierce like?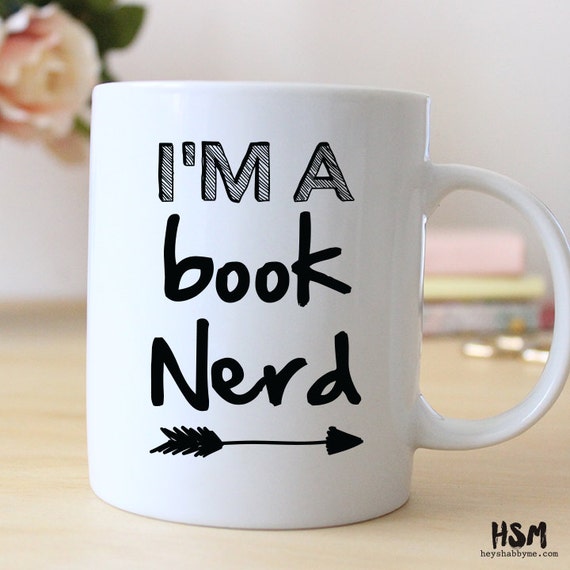 Reader/Tablet Cover
Every book worm needs a cover for their ereaders, am I right?!
This sea side books case is one of my favorites for the Kindle.
Adult Coloring Books
While your between books relax with these adult coloring books featuring your favorite stories!
(Click on the image to be taken to purchase page)
For those who prefer tea over coffee, here is some literary tea for you! Each teabag is individually tagged with literary quotes. Col!
This handcrafted book worm wrap ring would just look adorable wrapped around your new current read, wouldn't it? ☺
Amazon Gift Card in the shape of a Bookmark
Okay, an Amazon Gift Card is a #win all in itself. I mean, the possibilities are endless! Print book, kindle book, book theme skin for your kindle, and oh so much more. But a bookmark giftcard?! Pure genius!