It's that time again! Time for this month's new book releases!
Title
: I Spy a Duke
Series
: Covert Heiresses #1
Author
: Erica Monroe
Format
: eBook, 255 pages
Published
: October 5, 2015 by Quillfire
ASIN
: B0113CZUTE
Links
:
Goodreads
|
Amazon
In the first in an adventurous new series, USA Today Bestselling Author Erica Monroe introduces the Covert Heiresses: four women who by day are the talk of the ton, and by night England's top spies.

She wants revenge…

When bluestocking Vivienne Loren becomes the governess for the wealthy Spencer family, she's searching for clues about the murder of her brother, not a husband. But Vivienne didn't count on James Spencer, the autocratic and infuriatingly handsome Duke of Abermont.

He needs a wife…

As head of Britain's elite intelligence agency, James has no time to woo a wife. When he discovers Vivienne's thirst for revenge has made her a pawn in the treacherous plot, James realizes they can help each other. She'll become his duchess, and he'll keep her safe from one of Napoleon's deadliest spies.

What begins as a marriage of convenience quickly becomes anything but, as they find out love is the most dangerous mission of all.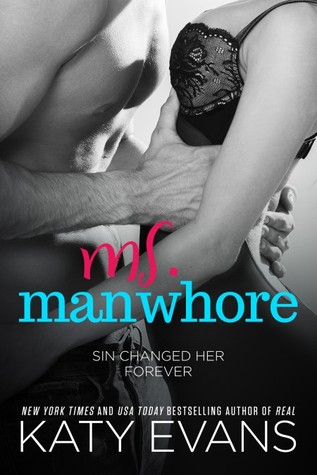 Ms. Manwhore
(Manwhore #2.5)
by Katy Evans
Kindle Edition, 115 pages
Expected publication: October 5th 2015 by Pocket Star
AMAZON
|
GOODREADS
Katy Evans returns with a sexy novella, the final installment of the unforgettable love story that began in MANWHORE.

What lies ahead for Chicago's most envied couple, Malcolm Saint and Rachel Livingston?
Sparks flew between them in MANWHORE.
Separated by deception, the intensity and heat of their attraction turned up in MANWHORE +1.
Will Chicago's wealthiest and most notorious player finally settle down, or will one woman never be enough?
Find out in MS. MANWHORE, the ultimate conclusion to their electric, breathtaking story.
Wicked Ever After
(Blud #4)
by Delilah S. Dawson
Kindle Edition
Expected publication: October 5th 2015 by Pocket Star
ASINB00WRBQP0O
Delilah S. Dawson's award-winning Blud series comes full circle as Tish and Criminy, stars of Wicked as They Come, embark on a sexy and harrowing final adventure in a world RT Book Reviews called "delightfully edgy with hidden charms."

Ever since landing in the magical world of Sang and falling in love with dashing ringmaster Criminy Stain, Tish has been waiting for the axe to fall. Until her dying grandmother's last breath on Earth, Tish can't bring herself to give up her all-too human frailty and commit to life on Sang as a youthful, long-lived Bludman like her handsome husband. But when a peculiar twist of fate delivers Tish's grandmother to Sang, an unexpected chain of events forces Tish and Criminy to embark on one last wild adventure. From old friends to new and into the lair of terrifying enemies, the couple's love and longevity will be pushed to the brink by each harrowing encounter. Is blud thicker than blood, and can Tish and Crim find their wicked ever after?
6th
Thunder on the Plains
by Rosanne Bittner
Paperback, 608 pages
Expected publication: October 6th 2015 by Sourcebooks Casablanca (first published 1991)
ISBN 1492631205
GOODREADS
|
AMAZON
THE SOUND OF TWO HEARTS BEATING, JOINED BY A LOVE MADE STRONGER BY STRUGGLE, CAN BE AS LOUD AS ... THUNDER ON THE PLAINS

Lovely young heiress Sunny Landers was utterly devoted to her father's great dream --- a transcontinental railroad that would run from Chicago across the Great Plains to the Pacific. Accompanying Bo Landers on a wagon train west, she discovered for herself the glories of the unsettled country --- and met the rugged frontiersman who would be her destiny.

Half Cherokee but raised by whites, Colt Travis was like the land of his birth: handsome to gaze upon, yet wild, imposing, dangerous. When he first saw the spirited, passionate daughter of Bo Landers, the man who'd hired him to scout the western territories, he knew she was everything he'd ever wanted in a woman --- but believed he never could have.

Beneath a starlit sky, against an endless horizon, Colt opened Sunny's eyes to the majestic beauty of the land, then awakened her body and soul to an ecstasy she'd never dreamed possible. Together they would fight to settle an untamed country, uniting a nation that war had shattered --- but could they brave the perils that threatened to drive them apart?
Against the Ropes
(First to Fight #2)
by Jeanette Murray
Paperback, 304 pages
Expected publication: October 6th 2015 by Berkley
ISBN 0425279278
GOODREADS
|
AMAZON
The author of Below the Belt continues her First to Fight series with a novel of one Marine's battle to come out on top—in life and love…

As a troubled teen, Gregory Higgs channeled his energy into boxing instead of breaking the law. The ring gave him purpose and something to strive for. So did the Marines. Combining the two seemed like a natural fit.

Another natural fit? Reagan Robilard, the sweet athlete liaison who keeps all the fighters out of trouble and manages their PR—a job that gets more challenging when someone digs up the truth about Greg's not-so-shiny past after equipment is vandalized at the gym.

Even if it wasn't her job, Reagan can't let Greg take the fall. Because passion doesn't pull any punches when it comes to matters of the heart…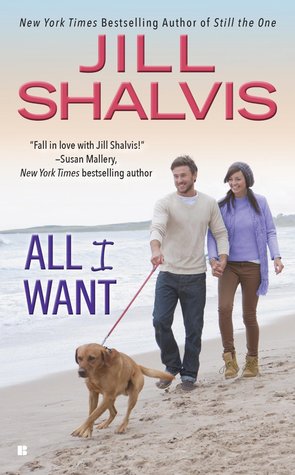 Title
: All I Want
Series
: Animal Magnetism #7
Author
: Jill Shalvis
Format
: Paperback & eBook, 298 pages
Published
: October 6, 2015 by Berkley
ASIN
: B00SI026L0
Links
:
Goodreads
|
Amazon
From the "awesomely, incredibly talented"* New York Timesbestselling author of Still the One, comes a sexy new Animal Magnetism novel set in Sunshine, Idaho, where the sky is the limit when it comes to love.

Pilot-for-hire Zoe Stone is happy to call Sunshine, Idaho, her home base. But her quiet life is thrown for a loop when her brother's friend Parker comes to stay with her for a week. The U.S. Fish and Wildlife special agent is a handsome flirt with a gift for getting under her skin. And the situation only escalates when Parker hires her to fly him around the area while he collects evidence on a suspected smuggler.

Now she has to live and work with the guy. But when they're in the air, she sees another side of him. He's driven, focused, and sharp. And while he enjoys giving commentary on her blind dates, she quickly realizes with a shock that it's Parker who gets her engines going…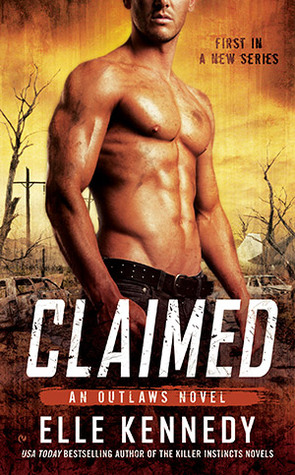 Title
: Claimed
Series
: Outlaws #1
Author
: Elle Kennedy
Format
: Paperback & eBook, 368 pages
Published
: October 6, 2015 by Signet
ASIN
: B00S75OKOM
Links
:
Goodreads
|
Amazon
The bestselling author of the Killer Instincts novels "knows how to write scorching sexual tension" (USA Today). Now she really sets it on fire in a new series about men and women living on the edge of violence, sex, and life and death.

After a devastating war decimated most of the world, Hudson Lane has only known the oppressive life under her own father's tyranny. She finally escapes, branding herself an outlaw and hunted by the Enforcers. Her best chance at survival is Connor Mackenzie, an aggressively sensual fugitive who opens her eyes to the wicked possibilities of a world without rules.

As the leader of a band of outlaw fighters, Connor can't resist the beautiful stranger who asks for his protection. Despite his reservations, he agrees to introduce her to a whole new way of life. But when Connor discovers Hudson's connection to the enemies of liberty, he wonders how far he can trust the woman who has abandoned all inhibitions to challenge every forbidden desire.
Title
: Some Like It Scot
Series
: Scandalous Highlanders #4
Author
: Suzanne Enoch
Format
: Paperback & eBook, 368 pgs
Published
: Oct. 6, 2015 by St. Martin's
ASIN
: B00UG9LCUM
Links
:
Goodreads
|
Amazon
Munro MacLawry has always lived up to his nickname "Bear." Strong and brawny, he's known in his clan to be fiercely protective. Sadly for him, each of his siblings becomes "less highlander" as they get married, and Bear is left rowdy and alone with no one to protect. That is, until a routine hunt leads to the most alluring of creatures…

Catriona MacColl doesn't care to amuse the brash, strong, and sexy highlander she stumbles upon in the woods. She's too busy hiding with her sister from marriage into English society. Already well-equipped with a bull's-eye shot, she doesn't need a protector, no matter how badly her body burns for him. But as Cat's boyish nature gives way to her more feminine desires, she'll have to stop fighting the tide and listen to her heart…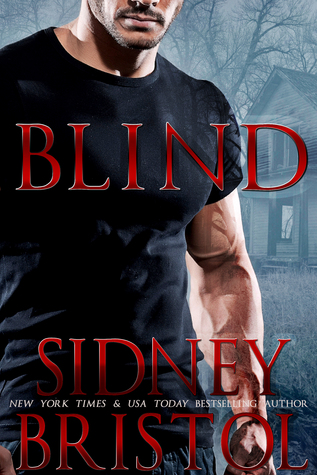 Title
: Blind
Series
: Killer Insticts #1
Author
: Sidney Bristol
Format
: Paperback & eBook, 294pgs
Published
: Oct. 6, 2015 by Inked Press
ASIN
: B0130RGA9O
Links
:
Goodreads
|
Amazon
He recognizes the darkness in her. It's in him, too.

Detective Jacob Payton knows the clock is ticking down. Someone is about to die, and his best suspect is also his only source of information. He's known Emma Ration's story for years—after all, a brutal serial killer left his mark on both their lives when they were still young. Meeting her is another experience altogether. She challenges his control and entices him in ways no other woman has.

But is she the killer? As the bodies pile up and their passion ignite, Jacob runs the risk of losing his control. Falling for Emma was never in his plan, but now that she's part of his life he's not about to give her up. Not even to the FBI on the trail of the very same killer.

Jacob must figure out if it's Emma in danger, or himself. If he can't uncover the identity of the copycat killer, it could be the end for both him and the woman who has fast become the center of his life.

Blind, a new romantic suspense book for fans of Criminal Minds and The Following, from New York Times and USA Today Bestselling author Sidney Bristol.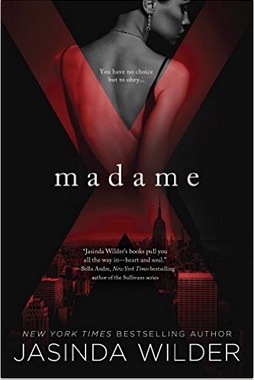 Madame X
(Madame X #1)
by Jasinda Wilder
Paperback, 304 pages
Expected publication: October 6th 2015 by Berkley
ISBN 1101986883
AMAZON
|
GOODREADS
Madame X invites you to test the limits of control in this provocative newnovel from New York Times bestselling author Jasinda Wilder.
My name is Madame X.
I'm the best at what I do.
And you'd do well to follow my rules...

Hired to transform the uncultured, inept sons of the wealthy and powerful into decisive, confident men, Madame X is a master of the art of control. With a single glance she can cut you down to nothing, or make you feel like a king.

But there is only one man who can claim her body—and her soul.

Undone time and again by his exquisite dominance, X craves and fears his desire in equal measure. And while she longs for a different path, X has never known anything or anyone else—until now...
Wicked for You
(Wicked Lovers #10)
by Shayla Black
Paperback, 384 pages
Expected publication: October 6th 2015 by Berkley
ISBN 0425275469
AMAZON
|
GOODREADS
Another "searingly sexy"* romance awaits in the latest Wicked Lovers novel from the New York Times bestselling author of His to Take.
Ever since he rescued her from a dangerous kidnapper, Mystery Mullins has wanted Axel Dillon. When he returned her to her Hollywood father and tabloid life, she was grateful…and a little in love. Mystery wasn't ready to let Axel go, even after the soldier gently turned her away because, at nineteen, she was too young.

Now, six years later, Mystery is grown, with a flourishing career and a full life—but she's still stuck on Axel. Disguised, she propositions him in a bar, and the night they spend together is beyond her wildest dreams. Mystery steels herself to walk away—except the sheets are barely cold when her past comes back to haunt her.

Once he realizes Mystery isn't the stranger he thought, Axel is incensed and intrigued. But when it's clear she's in danger, he doesn't hesitate to become her protector—and her lover—again. And as the two uncover a secret someone is willing to kill for, Axel is determined to claim Mystery's heart before a murderer silences her for good.
Redemption Road
(Vicious Cycle #2)
by Katie Ashley
Paperback, 336 pages
Expected publication: October 6th 2015 by Headline Eternal
ISBN 1472229169
AMAZON
|
GOODREADS
The New York Times bestselling author of Vicious Cycle plunges readers into a world of danger and desire in her newest in the Vicious Cycle motorcycle club romance series.

Looking for a walk on the wild side, Annabel Percy, the daughter of a powerful politician, starts dating a biker she knows is completely wrong for her. But she finds herself living a nightmare when she's kidnapped and transported into a hell on earth she never could have imagined.

Born and bred into the Hells Raiders MC, Nathaniel "Reverend" Malloy lives and dies for his brothers. But when he becomes the unexpected savior of a rival club's captive, Rev makes it his personal mission to nurse Annabel back to health—and to shelter her from the nightmares that torment her.

Once Annabel heals, she's stunned to realize she is falling for the seductive man who saved her. Faced with their impossible attraction, can she accept the life he leads, or will Rev walk away from the only life he's ever known for the woman he was never supposed to love?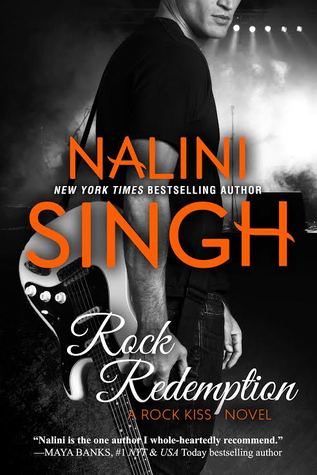 Rock Redemption
(Rock Kiss #3)
by Nalini Singh
314 pages
Expected publication: October 6th 2015
AMAZON
|
GOODREADS
Kit Devigny could have loved rock guitarist Noah St. John. Their friendship burned with the promise of intense passion and searing tenderness…until the night Noah deliberately shattered her heart.

Noah knows he destroyed something precious the night he chose to betray Kit, but he'd rather she hate him than learn his darkest secret. All he has left is his music. It's his saving grace, but it doesn't silence the voices that keep him up at night. Chasing oblivion through endless one-night-stands, he earns a few hours' sleep and his bad boy reputation.

When a media error sees Noah and Kit dubbed the new "it" couple, Kit discovers her chance at the role of a lifetime hinges on riding the media wave. Wanting—needing—to give Kit this, even if he can't give her everything, Noah agrees to play the adoring boyfriend. Only the illusion is suddenly too real, too painful, too beautiful…and it may be too late for the redemption of Noah St. John.
Dirty English
by Ilsa Madden-Mills
Expected publication: October 12th 2015
AMAZON |
GOODREADS
A scarred fighter.
A girl with rules.
One night of unbridled passion.

There are three things you need to know about Elizabeth Bennett: she's smart as a whip, always in control, and lives by a set of carefully crafted rules. She's learned the hard way that people you love the most always hurt you in the end.

But then she meets Declan Blay, the new neighbor at her apartment complex.

A tattooed British street fighter, he's the campus bad boy she's supposed to avoid, but when he saves her from a frat party gone bad, all her rules about sex and love fly out the window.

She gives him one night of unbridled passion, but he longs for more.

With only a cardboard-thin wall separating their bedrooms, he dreams of possessing the vulnerable girl next door forever.

One night. Two damaged hearts. The passion of a lifetime.
Title
: Prisoner of Love
Author
: Cathy Skendrovich
Format
: eBook, 171 pages
Published
: October 19, 2015 by Entangled: Select Suspense
ASIN
: B014CS5KDW
Links
:
Goodreads
|
Amazon
Risking his own life is one thing. Risking hers is another...

It was supposed to be a girls-only weekend in the California mountains. But when Lucy Parker is carjacked by an escaped prisoner, her fun weekend takes a nighmarish turn. Now she's caught up in a dangerous world of stolen money, vicious drug dealers, and murder, and the only thing keeping her alive is her oh-so-hot captor.

Imprisoned for a crime he didn't commit, undercover cop Jake Dalton wants answers-now. Worse, he's dragged Lucy into the mix, and she's now guilty by association. With their lives on the line, the race is on to get to Las Vegas before they're killed...and they're running out of time.
RIP
by Rachel Van Dyken
Expected publication: October 20th 2015
GOODREADS
| AMAZON
Pretty things aren't meant to be broken.
But I broke her, and now we both have to pay the price.
I'm her nightmare.
I'm her savior.
And now that I have her signature on an ironclad contract, I own her body and soul.
She doesn't remember me.
She will.
It's inevitable.
Because as much as I know I need to stay away, for fear of unlocking the memories I helped her father bury--I can't.
She was the apple in the Garden, dangled in front of me, her core so tempting and sweet. A voice whispered. Just. One. Bite.
I bit.
I tasted.
I fell.
Welcome to the world of the Russian mafia, where death, is your only future.
Title
: Seduction Game
Series
: I-Team #7
Author
: Pamela Clare
Format
: Paperback & eBook, pages
Published
: October 20, 2015 by InterMix
ASIN
: B009KUWWAM
Links
:
Goodreads
|
Amazon
The acclaimed author of Striking Distance returns with more danger, intrigue, and I-Team action...

CIA officer Nick Andris wants revenge. His last mission failed after a Georgian arms smuggler killed his lover. He's been tailing a woman for three weeks hoping she will lead him to his target. But there's a problem with the intel. Holly Elise Bradshaw is nothing more than an entertainment writer with a love for sex and designer clothes. Clearly someone at Langley made a mistake . . .

When Holly finds herself in trouble, the only weapons at her disposal are her brains and her body. But they won't be enough to handle the man who's following her. He's going to turn her world upside-down.
Autumn Thorns
(Whisper Hollow #1)
by Yasmine Galenorn
Mass Market Paperback, 336 pages
Expected publication: October 27th 2015 by Jove
ISBN 0515156248
AMAZON
|
GOODREADS
In an all-new series, New York Times bestselling author Yasmine Galenorn invites readers to Whisper Hollow, where spirits walk among the living and the lake never gives up her dead…

Fifteen years ago, I ran away from Whisper Hollow, Washington, a small town on Crescent Lake in the Olympic Peninsula. But truth is, if you were born here, you can never really leave. I'm Kerris Fellwater, and when I returned, I inherited my grandmother's house—and her gift. As a spirit shaman, it's my responsibility to drive the dead back to their graves, because around Whisper Hollow, people—and secrets—don't always stay buried.

When I was little, I was told my mother ran off. But now it looks like she was murdered. With the help of my mysterious neighbor Bryan, we begin to unravel the mystery of her disappearance, and in doing so, unearth a dark force seeking to bury Whisper Hollow. Now I must work with the dead, rather than against them, because our enemy will do whatever she can to destroy the town, and she means to start with me.
Shattered
(LOST #3)
by Cynthia Eden
Mass Market Paperback, 384 pages
Expected publication: October 27th 2015 by Avon
ISBN 006234966X
AMAZON
|
GOODREADS
In New York Times bestselling author Cynthia Eden's latest novel featuring the Last Option Search Team (LOST), one agent is forced to face her past as she uncovers secrets about the man who may be the key to her future.

Criminal psychologist Dr. Sarah Jacobs is all too familiar with the kind of bad boys who belong behind bars. But the dark, dangerous man she meets in the New Orleans underworld is a new kind of ruthless, and all too irresistible.

Jax Fontaine doesn't claim to be a good guy, but he's loyal to his own code and brutally honest about what he wants. He and Sarah may be worlds apart, but when they're skin to skin, nothing matters but the heat between them.

And when a deranged killer targets Sarah, Jax will do whatever it takes to keep her safe.
Title
: Falling Into Bed with a Duke
Series
: The Hellions of Havisham #1
Author
: Lorraine Heath
Format
: Paperback & eBook, 384 pages
Published
: October 27, 2015 by Avon
ASIN
: B00T3DNJKI
Links
:
Goodreads
|
Amazon
In the first in a dazzling new series, New York Times bestselling author Lorraine Heath introduces the Hellions of Havisham—three charismatic rogues destined to lose their hearts...

After six unsuccessful Seasons, Miss Minerva Dodger chooses spinsterhood over fortune-hungry suitors. But thanks to the Nightingale Club, she can at least enjoy one night of pleasure. At that notorious establishment, ladies don masks before choosing a lover. The sinfully handsome Duke of Ashebury is more than willing to satisfy the secretive lady's desires—and draws Minerva into an exquisite, increasingly intimate affair.

A man of remarkable talents, Ashe soon deduces that his bedmate is the unconventional Miss Dodger. Intrigued by her wit and daring, he sets out to woo her in earnest. Yet Minerva refuses to trust him. How to court a woman he has already thoroughly seduced? And how to prove that the passion unleashed in darkness is only the beginning of a lifetime's pleasure?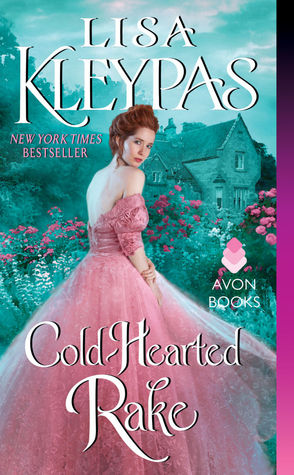 Title
: Cold-Hearted Rake
Series
: Cold-Hearted Rake #1
Author
: Lisa Kleypas
Format
: Paperback & eBook, 416pages
Published
: October 27, 2015 by Avon
ASIN
: B00RLULO7K
Links
:
Goodreads
|
Amazon
A twist of fate...

Devon Ravenel, London's most wickedly charming rake, has just inherited an earldom. But his powerful new rank in society comes with unwanted responsibilities . . . and more than a few surprises. His estate is saddled with debt, and the late earl's three innocent sisters are still occupying the house . . . along with Kathleen, Lady Trenear, a beautiful young widow whose sharp wit and determination are a match for Devon's own.

A clash of wills...

Kathleen knows better than to trust a ruthless scoundrel like Devon. But the fiery attraction between them is impossible to deny—and from the first moment Devon holds her in his arms, he vows to do whatever it takes to possess her. As Kathleen finds herself yielding to his skillfully erotic seduction, only one question remains:

Can she keep from surrendering her heart to the most dangerous man she's ever known?