Sundays have never been so sexy!
Sexy Snippets is a weekly feature hosted by Reading Between the Wines for the 18+ crowd. Want to join in? Just grab the button, post a sexy paragraph or two from your current read and share the author & title so other participants can add the book to their TBR list if they like, and then leave a comment with a link to your post. And don't forget to have a sexy-good time!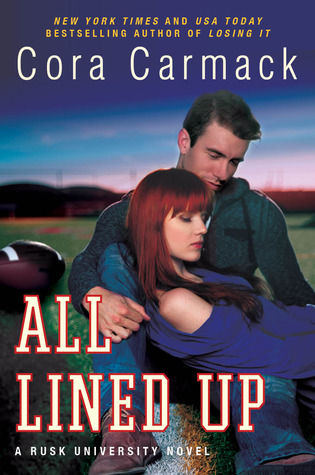 Carson's hand smooths up from my elbow and curls around the back of my neck, pulling me even closer. He tilts my head back, positioning me just how he wants me. And though my body is a big fan of jumping on that bandwagon (and I totally plan to), my brain feels the need to remind him, "I'm still not sleeping with you."




He huffs out a laugh, his head dropping down until I can feel the breath from his laughter singe my collarbone,




"Oh, Daredevil," he murmurs. "I like you."


I like it when he calls me that. My stomach swoops low in my belly in approval and anticipation.
This time, I kiss him, and his lips press back against mine so hard that a jolt of something coils down my spine. The hand at the back of my neck tightens, and his other hand rests lightly against my knee. I know he must feel it shaking.