Sundays have never been so sexy!
Sexy Snippets is a weekly feature hosted by Reading Between the Wines for the 18+ crowd. Want to join in? Just grab the button, post a sexy paragraph or two from your current read and share the author & title so other participants can add the book to their TBR list if they like, and then leave a comment with a link to your post. And don't forget to have a sexy-good time!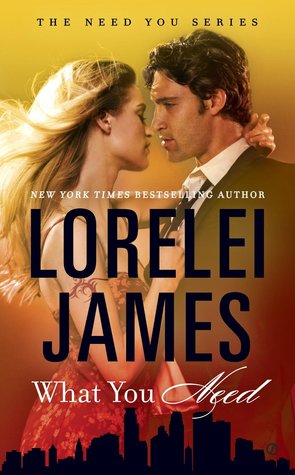 I slid my hands up his chest and pushed him back. He locked his hot gaze to mine and waited.
"Show me that wild man, Brady."
The gleam in his eyes made my entire body tingle. He crowded me against the wall. One hand fisted in my hair; the other gripped my hip. He shoved his knee between my thighs. He slammed his mouth down on mine the same time he pushed up so I was intimately pressed against his quad. His knee was volcanic. Each hot stroke of his tongue sent a burst of liquid heat through me. Just when I thought he'd retreat, he retreated only far enough to take the kiss even deeper, so I felt his heat, his need, his overwhelming passion in every cell in my body. His grip on my hair kept my head right where he wanted it so he could plunder my mouth however he pleased. When I started to move my pelvis forward, trying to get more friction, his grip on my hip forced me to remain still. To let him set the pace.
*This excerpt was taken from an ARC of this title and may not accurately reflect the finished product.
Out Tuesday!