As we say good bye to 2015 and hello to a brand new year we'd like to list just a few of our favorite books of this past year. I know, I myself, had over 40 books that I had on my own personal "Best of 2015" list and it was hard to narrow that list down even a little bit. But in effort not to take up your whole day, here are our absolute top picks! If you'd like to see our complete lists, be sure to friend us on Goodreads!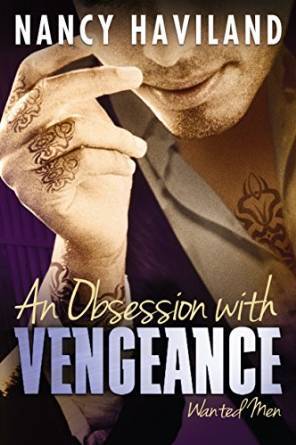 An Obsession with Vengeance
(Wanted Men #3)
by Nancy Haviland
Published July 21, 2015 by Montlake
ASIN B00SX9CTXO
Maksim Kirov is a mobster who gets what he wants, both at his posh gentleman's club in Hell's Kitchen and in the bedroom. Sexy, dangerous, and obsessed with control, he's risen through the ranks to become a highly respected leader in the tight-knit Tarasov crime syndicate. He rules with an iron fist…until he meets Sydney Martin.

The Australian-born Sydney is determined to refuse Maks's advances, despite their electrifying chemistry. The owner of a neighboring nightclub, Sydney rules her own domain. But when a deal with a Mexican drug cartel goes terribly wrong, she has no choice but to turn to Maksim and the Tarasov organization for protection. Could giving in to their intense attraction be what saves both Maks and Sydney? Or will their all-consuming passion—and her shocking secret—destroy their lives?

In the hot and scandalous third installment of the Wanted Men series, lust and loyalty clash in New York's mob underworld.
Behind the Mask
(The Associates #4)
by Carolyn Crane
Published May 19, 2015 by Carolyn Crane
ASIN B00XVGAEII
To save her twin sister she must switch places with her...

When her long lost sister—a prostitute—is won in a card game by a brutal drug cartel, Zelda knows what she has to do: take her place. Save her. Focus on infiltrating the shadowy group on behalf of the Associates, and try not to think about why she left the spying game years ago. She's slept with dangerous criminals before; she can do it again.

Hugo Martinez is one of South America's most lethal and wanted men, a legendary mercenary living on a windswept mountain. Even at the height of the war he wasn't in the habit of taking women captive, but the American whore has seen his face. And he and the orphan boy need a cook. He shouldn't want this woman, but there's something so unusual about her…

Little by little, Zelda finds herself falling for her captor…but is he the killer she's been hunting all these years?
Spotless
(Spotless #1)
by Camilla Monk
Published May 12, 2015 by Montlake
ASIN B00QJ1V5QC
Island Chaptal—nerdy IT engineer by day, romance novel junkie by night—just walked into her messy New York apartment to find Mr. Right waiting for her. No, wait…Mr. Clean.

A gentleman professional killer with a bad case of OCD and zero tolerance for unsorted laundry, March isn't there to kill her…yet. He wants the diamond her late mother stole for a sinister criminal organization. Island agrees to help him find it, facing the kind of adversaries who dismember first and ask questions later. Good thing she's got March to show her the ropes. And the guns. And the knives.

The buttoned-up Island is soon having a blast racing from Paris to Tokyo following the clues in her mother's will, and for the first time, she's ready to get close to someone. But falling for a hit man may be the very definition of loving dangerously.…
Silver Bastard
(Silver Valley #1)
by Joanna Wylde
Published April 7, 2015 by Berkley
ASIN B00O2BS3FW
Fourteen months. For fourteen months, Puck Redhouse sat in a cell and kept his mouth shut, protecting the Silver Bastards MC from their enemies. Then he was free and it was time for his reward—full membership in the club, along with a party to celebrate. That's when he saw Becca Jones for the first time and set everything in motion. Before the night ended he'd violated his parole and stolen her away from everything she knew.

Five years. It was five years ago that Puck destroyed Becca and saved her all in one night. She's been terrified of him ever since, but she's even more terrified of the monsters he still protects her from... But Becca refuses to let fear control her. She's living her life and moving forward, until she gets a phone call from the past she can't ignore. She has to go back, and there's only one man she can trust to go with her—the ex-con biker who rescued her once before.

Puck will help her again, but this time it'll be on his terms. No more lies, no more tears, and no more holding back what he really wants...
Title: Hard to Be Good
Series: Hard Ink #3.5
Author: Laura Kaye
Published April 14, 2015 by Avon Impulse
ASIN B00L1AAGAM
Hard Ink Tattoo owner Jeremy Rixey has taken on his brother's stateside fight against the forces that nearly killed Nick and his Special Forces team a year before. Now, Jeremy's whole world has been turned upside down—not the least of which by a brilliant, quiet blond man who tempts Jeremy to settle down for the first time ever.

Recent kidnapping victim Charlie Merritt has always been better with computers than people, so when he's drawn into the SF team's investigation of his army colonel father's corruption, he's surprised to find acceptance and friendship—especially since his father never accepted who Charlie was. Even more surprising is the heated tension Charlie feels with sexy, tattooed Jeremy, Charlie's opposite in almost every way.

With tragedy and chaos all around them, temptation flashes hot, and Jeremy and Charlie can't help but wonder why they're trying so hard to be good...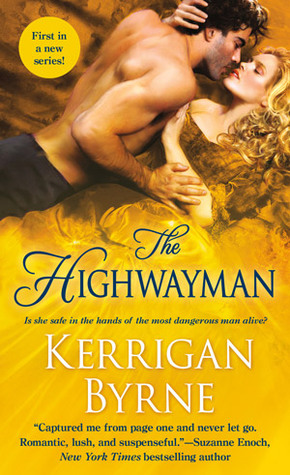 The Highwayman
(Victorian Rebels #1)
by Kerrigan Byrne
Published Sept. 1, 2015 by St. Martin's
ASIN B00TDRJ8CC
They're rebels, scoundrels, and blackguards—dark, dashing men on the wrong side of the law. But for the women who love them, a hint of danger only makes the heart beat faster…

STEALING BEAUTY
Dorian Blackwell, the Blackheart of Ben More, is a ruthless villain. Scarred and hard-hearted, Dorian is one of London's wealthiest, most influential men who will stop at nothing to wreak vengeance on those who've wronged him…and will fight to the death to seize what he wants. The lovely, still innocent widow Farah Leigh Mackenzie is no exception—and soon Dorian whisks the beautiful lass away to his sanctuary in the wild Highlands…

COURTING DESIRE
But Farah is no one's puppet. She possesses a powerful secret—one that threatens her very life. When being held captive by Dorian proves to be the only way to keep Farah safe from those who would see her dead, Dorian makes Farah a scandalous proposition: marry him for protection in exchange for using her secret to help him exact revenge on his enemies. But what the Blackheart of Ben More never could have imagined is that Farah has terms of her own, igniting a tempestuous desire that consumes them both. Could it be that the woman he captured is the only one who can touch the black heart he'd long thought dead?
The Legend of Lyon Redmond
(Pennyroyal Green #11)
by Julie Anne Long
Published Sept. 29, 2015 by Avon
ASIN B00RTLYSK6
Bound by centuries of bad blood, England's two most powerful families maintain a veneer of civility...until the heir to the staggering Redmond fortune disappears, reviving rumors of an ancient curse: a Redmond and an Eversea are destined to fall disastrously in love once per generation.

An enduring legend

Rumor has it she broke Lyon Redmond's heart. But while many a man has since wooed the dazzling Olivia Eversea, none has ever won her—which is why jaws drop when she suddenly accepts a viscount's proposal. Now London waits with bated breath for the wedding of a decade…and wagers on the return of an heir.

An eternal love

It was instant and irresistible, forbidden...and unforgettable. And Lyon—now a driven, dangerous, infinitely devastating man—decides it's time for a reckoning. As the day of her wedding races toward them, Lyon and Olivia will decide whether their love is a curse destined to tear their families part...or the stuff of which legends are made.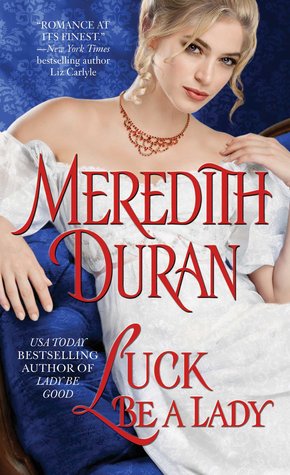 Luck Be a Lady
(Rules for the Reckless #4)
by Meredith Duran
Published Aug. 25, 2015 by Pocket Books
ASIN B00P434B80
The Wallflower

They call her the "Ice Queen." Catherine Everleigh is London's loveliest heiress, but a bitter lesson in heartbreak has taught her to keep to herself. All she wants is her birthright—the auction house that was stolen from her. To win this war, she'll need a powerful ally. Who better than infamous and merciless crime lord Nicholas O'Shea? A marriage of convenience will no doubt serve them both.

The Crime Lord

Having conquered the city's underworld, Nick seeks a new challenge. Marrying Catherine will give him the appearance of legitimacy—and access to her world of the law-abiding elite. No one needs to know he's coveted Catherine for a year now—their arrangement is strictly business, free from the troubling weaknesses of love. Seduction, however, is a different matter—an enticing game he means to ensure she enjoys, whether she wishes to or not...
Mistress Firebrand
(Renegades of the Revolution #3)
by Donna Thorland
Published Mar. 3, 2015 by NAL
ASIN B00KWG5ZCA
British Occupied Manhattan, 1777. American actress Jennifer Leighton has been packing the John Street Theater with her witty comedies, but she longs to escape the provincial circuit for the glamour of the London stage. When the playwright General John Burgoyne visits the city, fresh from a recent success in the capitol, she seizes the opportunity to court his patronage. But her plan is foiled by British intelligence officer Severin Devere.

Severin's mission is to keep the pleasure-loving general focused on the war effort…and away from pretty young actresses. But the tables are turned when Severin himself can't resist Jennifer Leighton…

Months later, Jenny has abandoned her dreams of stage glory and begun writing seditious plays for the Rebels under the pen name "Cornelia," ridiculing "Gentleman Johnny" Burgoyne and his army—and undermining the crown's campaign to take Albany. By the time Severin meets up with Jenny once again, she is on a British hanging list, and Severin is ordered to find her—and deliver her to certain death. Soon, the two are launched on a desperate journey through the wilderness, toward a future shaped by the revolution—and their passion for each other…
Soulbound
(Darkest London #6)
by Kristen Callihan
Published Feb. 24, 2015 by Forever
ASIN B00KVK30TC
Once two souls are joined...

When Adam's soul mate rejected him, there was more at stake than his heart. After seven hundred years of searching, his true match would have ended the curse that keeps his spirit in chains. But beautiful, stubborn Eliza May fled—and now Adam is doomed to an eternity of anguish, his only hope for salvation gone...

Their hearts will beat together forever...

No matter how devilishly irresistible Adam was, Eliza couldn't stand the thought of relinquishing her freedom forever. So she escaped. But she soon discovers she is being hunted—by someone far more dangerous. The only man who can help is the one man she vowed never to see again. Now Adam's kindness is an unexpected refuge, and Eliza finds that some vows are made to be broken...
The Tairen Soul series tells the story of Ellysetta Baristani and Rain Tairen Soul as they fight to save the tairen and the Fey, defeat the dangerous power of the Eld Mages, and complete their truemate bond.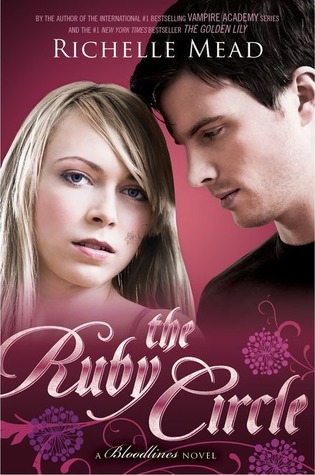 The Ruby Circle
(Bloodlines #6)
by Richelle Mead
Published February 10th 2015 by Razorbill
ISBN 159514322X
THEY WILL BE TESTED

Sydney Sage is an Alchemist, one of a group of humans who dabble in magic and serve to bridge the worlds of humans and vampires. They protect vampire secrets - and human lives.

Their forbidden romance exposed, Sydney and Adrian find themselves facing the wrath of both the Alchemists and the Moroi in this electrifying conclusion to Richelle Mead's bestselling Bloodlines series.

When the life of someone they both love is put on the line, Sydney risks everything to hunt down a deadly former nemesis. Meanwhile, she and Adrian becomes enmeshed in a puzzle that could hold the key to a shocking secret about spirit magic, a secret that could shake the entire Moroi world and alter their lives forever.

Don't miss their unforgettable final chapter...

LOVE WILL CONQUER ALL
His Stolen Bride
(Stolen Brides # 0.5)
by Shelly Thacker
Published May 19th 2015 by Summit Avenue Books
ASINB00KZ1IFG0
She's kidnapped on the morning of her royal wedding—by her groom's most dangerous enemy...

Treachery leads battle-hardened Highland lord Darach of Glenshiel to abduct an innocent: wealthy Lady Laurien d'Amboise, betrothed to the knave who betrayed Darach and his men. Stealing the delicate beauty from the steps of Chartres Cathedral on her wedding day, he vows to keep her safe—and untouched—for she is a hostage to be bartered for the freedom of his beloved Scotland.

But soon he discovers that his lovely captive has unexpected strength, fire—and plans of her own. From a besieged French castle to the untamed Scottish Highlands, Darach and Laurien are swept up in wild adventure, dangerous secrets… and forbidden love that puts their honor and their lives at risk.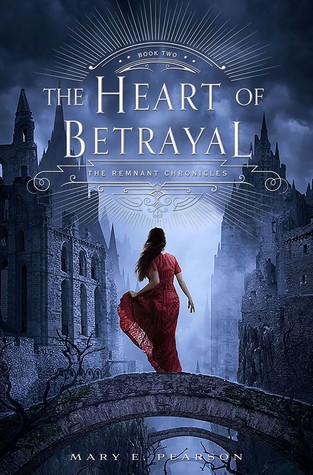 The Heart of Betrayal
(The Remnant Chronicles #2)
by Mary E. Pearson
Published July 7th 2015 by Henry Holt and Co. (BYR)
ISBN 0805099247
Held captive in the barbarian kingdom of Venda, Lia and Rafe have little chance of escape. Desperate to save Lia's life, her erstwhile assassin, Kaden, has told the Vendan Komizar that she has the gift, and the Komizar's interest in Lia is greater than anyone could have foreseen.

Meanwhile, nothing is straightforward: There's Rafe, who lied to Lia but has sacrificed his freedom to protect her; Kaden, who meant to assassinate her but has now saved her life; and the Vendans, whom Lia always believed to be savages. Now that she lives among them, however, she realizes that may be far from the truth. Wrestling with her upbringing, her gift, and her sense of self, Lia must make powerful choices that will affect her country... and her own destiny.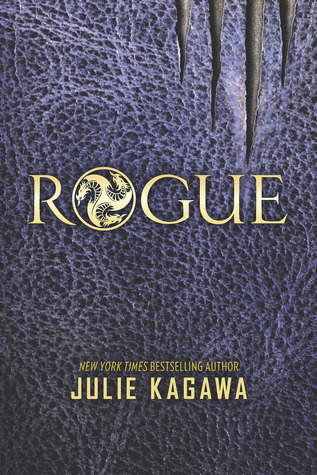 Rogue
(Talon #2)
by Julie Kagawa
Published April 28th 2015 by Harlequin Teen
ISBN 0373211465
From the limitless imagination of bestselling author Julie Kagawa comes the next fantastic adventure in the Talon Saga.

Deserter. Traitor. Rogue.

Ember Hill left the dragon organization Talon to take her chances with rebel dragon Cobalt and his crew of rogues. But Ember can't forget the sacrifice made for her by the human boy who could have killed her—Garret Xavier Sebastian, a soldier of the dragonslaying Order of St. George, the boy who saved her from a Talon assassin, knowing that by doing so, he'd signed his own death warrant.

Determined to save Garret from execution, Ember must convince Cobalt to help her break into the Order's headquarters. With assassins after them and Ember's own brother helping Talon with the hunt, the rogues find an unexpected ally in Garret and a new perspective on the underground battle between Talon and St. George.

A reckoning is brewing and the secrets hidden by both sides are shocking and deadly. Soon Ember must decide: Should she retreat to fight another day…or start an all-out war?
People say karma's a…well, you know. Personally, I don't think I'm that bad.

It's not like I wanted this job. I wasn't even in my right mind when I accepted
the position.

Now, I'm surrounded by crazy coworkers like Lady Luck, who's a bit of a tramp,
and Murphy's Law, who's a bumbling oaf. But the worst is Fate. He's got a problem with transfers like myself, and I have to see him constantly. It's unavoidable. We're hunting the same man, my murderer.
Flash Fire
by Dana Marton
Published November 5th 2015 by Dana Marton
ISBN 1940627133
When an American teenager disappears abroad, Clara Roberts, a by-the-book investigator on a secret mission, joins forces with Light Walker, an ex-SEAL turned lawless mercenary, to save her. The sparks they generate—and the trouble they stir up—threaten to set the jungle ablaze. Nothing is what it seems in this fast-paced romantic thriller. As attraction grows into love, looming danger turns into all-out war, and the whole region explodes around them. Clara and Walker must hold on to each other and race against time to survive.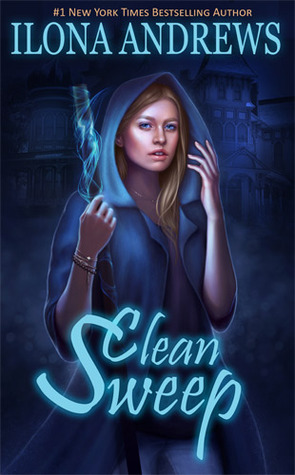 Clean Sweep
(Innkeeper Chronicles #1)
by Ilona Andrews
Published December 2nd 2013 by Ilona Andrews (first published January 1st 2012)
ISBN 1625173431
On the outside, Dina Demille is the epitome of normal. She runs a quaint Victorian Bed and Breakfast in a small Texas town, owns a Shih Tzu named Beast, and is a perfect neighbor, whose biggest problem should be what to serve her guests for breakfast. But Dina is...different: Her broom is a deadly weapon; her Inn is magic and thinks for itself. Meant to be a lodging for otherworldly visitors, the only permanent guest is a retired Galactic aristocrat who can't leave the grounds because she's responsible for the deaths of millions and someone might shoot her on sight. Under the circumstances, "normal" is a bit of a stretch for Dina.

And now, something with wicked claws and deepwater teeth has begun to hunt at night....Feeling responsible for her neighbors, Dina decides to get involved. Before long, she has to juggle dealing with the annoyingly attractive, ex-military, new neighbor, Sean Evans—an alpha-strain werewolf—and the equally arresting cosmic vampire soldier, Arland, while trying to keep her inn and its guests safe. But the enemy she's facing is unlike anything she's ever encountered before. It's smart, vicious, and lethal, and putting herself between this creature and her neighbors might just cost her everything.
The Gift: A Highland Novella
(Return of the Highlanders prequel)
by Margaret Mallory
Published December 17th 2014 by Margaret Mallory
ISBN 0990759911
THE GIFT: A Highland Novella
Lily's well-honed sense for trouble tells her no healer is safe in London while gangs roam the city looking for witches to burn. In the dead of night, she escapes on a northbound ship, intending to return after Christmas celebrations calm the city's witch fever. But when Lily lands in the wilds of Scotland, her skills for surviving in the city can't save her.

Roderick MacDonald is on a secret mission for his chieftain when he finds a lass near death on a barren hillside and is forced to take her with him. Though this mysterious Sassenach may have The Gift his clan needs—and he burns with passion for her—he's determined to resist the enchantment she weaves on his scarred heart.

When love blooms amidst the harsh winter beauty of the Highlands, will these two obstinate souls from different worlds accept the Yuletide gift?
Gothic YA Alice In Wonderland spin-off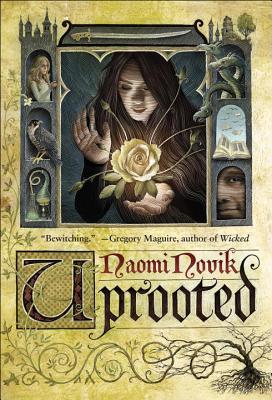 Uprooted
by Naomi Novik
Published May 19th 2015 by Del Rey
Original TitleUprooted
ISBN 0804179034
Agnieszka loves her valley home, her quiet village, the forests and the bright shining river. But the corrupted Wood stands on the border, full of malevolent power, and its shadow lies over her life.

Her people rely on the cold, driven wizard known only as the Dragon to keep its powers at bay. But he demands a terrible price for his help: one young woman handed over to serve him for ten years, a fate almost as terrible as falling to the Wood.

The next choosing is fast approaching, and Agnieszka is afraid. She knows—everyone knows—that the Dragon will take Kasia: beautiful, graceful, brave Kasia, all the things Agnieszka isn't, and her dearest friend in the world. And there is no way to save her.

But Agnieszka fears the wrong things. For when the Dragon comes, it is not Kasia he will choose.
The Talon of the Hawk
(The Twelve Kingdoms #3)
by Jeffe Kennedy
Published May 26th 2015 by Kensington
ISBN 0758294476
A HEAVY CROWN

Three daughters were born to High King Uorsin, in place of the son he wanted. The youngest, lovely and sweet. The middle, pretty and subtle, with an air of magic. And the eldest, the Heir. A girl grudgingly honed to leadership, not beauty, to bear the sword and honor of the king.

Ursula's loyalty is as ingrained as her straight warrior's spine. She protects the peace of the Twelve Kingdoms with sweat and blood, her sisters from threats far and near. And she protects her father to prove her worth. But she never imagined her loyalty would become an open question on palace grounds. That her father would receive her with a foreign witch at one side and a hireling captain at the other—that soldiers would look on her as a woman, not as a warrior. She also never expected to decide the destiny of her sisters, of her people, of the Twelve Kingdoms and the Thirteenth. Not with her father still on the throne and war in the air. But the choice is before her. And the Heir must lead…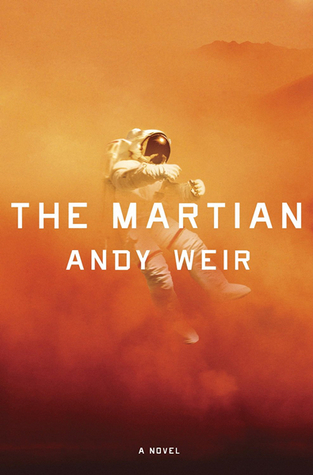 The Martian
by Andy Weir
Published February 11th 2014 by Crown
ISBN 0804139024
Six days ago, astronaut Mark Watney became one of the first people to walk on Mars. Now, he's sure he'll be the first person to die there.

After a dust storm nearly kills him and forces his crew to evacuate the planet while thinking him dead, Mark finds himself stranded on Mars' surface, completely alone, with no way to signal Earth that he's alive — and even if he could get word out, his supplies would be gone years before a rescue could arrive.

Chances are, though, he won't have time to starve to death. The damaged machinery, unforgiving environment or plain-old "human error" are much more likely to kill him first. But Mark's not ready to quit. Armed with nothing but his ingenuity and his engineering skills — and a gallows sense of humor that proves to be his greatest source of strength – he embarks on a dogged quest to stay alive, using his botany expertise to grow food and even hatching a mad plan to contact NASA back on Earth.

As he overcomes one seemingly insurmountable obstacle after the next, Mark begins to let himself believe he might make it off the planet alive – but Mars has plenty of surprises in store for him yet.

Grounded in real, present-day science from the first page to the last, yet propelled by a brilliantly ingenious plot that surprises the reader again and again, The Martian is a truly remarkable thriller: an impossible-to-put-down suspense novel that manages to read like a real-life survival tale.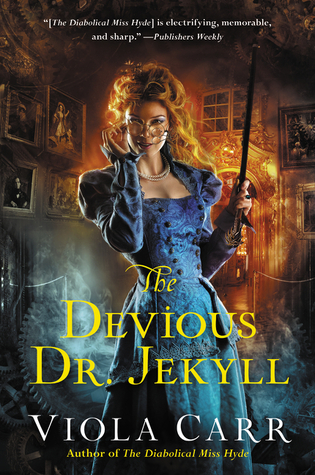 The Devious Dr. Jekyll
(Electric Empire #2)
by Viola Carr
Published October 27th 2015 by Harper Voyager
ISBN 0062363115
Dr. Eliza Jekyll, heroine of the electrifying The Diabolical Miss Hyde—an edgy steampunk retelling of the classic Dr. Jekyll and Mr. Hyde—investigates a bizarre murder case in an alternate Victorian London while battling her treacherous secret half: Lizzie Hyde.

Solving the infamous Chopper case has helped crime scene physician Dr. Eliza Jekyll establish her fledgling career in the chauvinistic world of Victorian law enforcement. But the scrutiny that comes with her newfound fame is unwelcome for a woman with a diabolical secret. And there is the mercurial Royal Society agent and wolf man Remy Lafayette. Does he want to marry her, eat her, or burn her at the stake? Though Eliza is uncertain about Remy, her dark and jealous shadow self, Lizzie, wants to steal the magnetic and persistent agent, and usurp Eliza's life.

It's impossible to push Remy away when he tempts her with the one thing she can't resist: a bizarre crime. The search for a bloodthirsty ritual torturer dubbed the Pentacle Killer draws them into a terrifying world of spies, art thieves, and evil alchemy, where the price of immortality is madness?or damnation—and only Lizzie's dark ingenuity can help Eliza survive.

As Eliza and Remy race to thwart a foul conspiracy involving the sorcerous French, they must also overcome a sinister enemy who is all too close: the vengeful Lizzie, determined to dispose of Eliza for good.
A Sorceress of His Own
(The Gifted Ones #1)
by Dianne Duvall
Published June 2nd 2015 by Dianne Duvall
ASINB00UL2G5K6
From the New York Times bestselling author of the acclaimed Immortal Guardians series comes an enchanting new series full of romance, danger, and loyalty: The Gifted Ones

Since the day Lord Dillon earned his spurs, rumors of his savagery on the battlefield have preceded him into every room, stilling tongues and sparking fear. Weary of battle, he wishes only to find a woman he can wed who will approach him not with fear, but with the tenderness that has been absent from his life for so long. Yet only the wisewoman seems invariably at ease in his presence. Perhaps because she garners the same fear in others that he does himself.

For seven years, Alyssa has been by Lord Dillon's side, counseling him from the shadows, healing him with her hands, and staving off the worst of his loneliness while his fearsome reputation keeps others at bay. Blessed--or cursed--with gifts that label her a sorceress, she is forced to conceal her youth and the love she harbors for him beneath umbral robes that lead Dillon and his people to believe she is the same aged wisewoman who served his father.

All is revealed, however, and passions flare when an enemy threatens Dillon's life and Alyssa sacrifices everything to save him. When Dillon discovers that the wisewoman is far from elderly, he is instantly entranced. And, as he and Alyssa work together to defeat an enemy bent on destroying them both, Dillon will risk anything--even the wrath of his king--to be with her.
Meet Celaena Sardothien.
Beautiful. Deadly. Destined for greatness.

In a land without magic, where the king rules with an iron hand, Celaena, an assassin, is summoned to the castle. She comes not to kill the king, but to win her freedom. If she defeats twenty-three killers, thieves, and warriors in a competition, she is released from prison to serve as the king's champion.

The Crown Prince will provoke her. The Captain of the Guard will protect her. But something evil dwells in the castle of glass—and it's there to kill. When her competitors start dying one by one, Celaena's fight for freedom becomes a fight for survival, and a desperate quest to root out the evil before it destroys her world.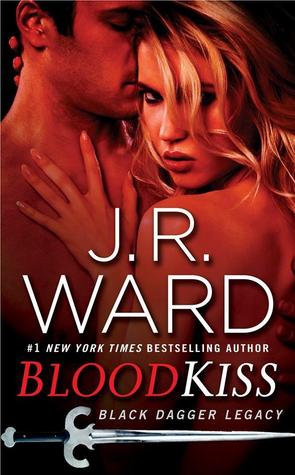 Blood Kiss
(Black Dagger Legacy #1)
by J.R. Ward
Published December 1st 2015 by Signet
ISBN 0451475321
The legacy of the Black Dagger Brotherhood continues in a spin-off series from the #1 New York Times bestselling author…

Paradise, blooded daughter of the king's First Advisor, is ready to break free from the restrictive life of an aristocratic female. Her strategy? Join the Black Dagger Brotherhood's training center program and learn to fight for herself, think for herself…be herself. It's a good plan, until everything goes wrong. The schooling is unfathomably difficult, the other recruits feel more like enemies than allies, and it's very clear that the Brother in charge, Butch O'Neal, a.k.a. the Dhestroyer, is having serious problems in his own life.

And that's before she falls in love with a fellow classmate. Craeg, a common civilian, is nothing her father would ever want for her, but everything she could ask for in a male. As an act of violence threatens to tear apart the entire program, and the erotic pull between them grows irresistible, Paradise is tested in ways she never anticipated—and left wondering whether she's strong enough to claim her own power…on the field, and off.
INTRODUCING SWAT: SPECIAL WOLF ALPHA TEAM
They're tight
They're on target
They're as alpha as men can get
A Wicked Way to Win an Earl
(Sutherland Scandals #1)
by Anna Bradley
Published November 3rd 2015 by Berkley
ISBN 0425282635
A tantalizing new Regency romance filled with the most elegant society—and the most forbidden desires…

England, 1811. Delia Somerset despises the privileged ton, but her young sister, Lily, is desperate to escape their family's scandalous past and join high society. Unwilling to upset her sister, Delia reluctantly agrees to attend a party at the Sutherland estate—and avoid the gossip at all costs.

Alec Sutherland is known as a hot-headed scoundrel, but nothing gets a rise out of him as much as the news that his brother desires Delia's hand in marriage. She is, after all, the daughter of the London belle who soiled their family name. He's determined to ruin her reputation as well, in the most delicious way possible. It's only a matter of time before he can woo her with his irresistible advances.

As Delia devilishly plays along in Alec's game, determined to prove the joke is on him, they inch ever closer to repeating history. And in this game of seductive glances, scandalous whispers, and old debts, the outcome might be much more than either of them anticipated…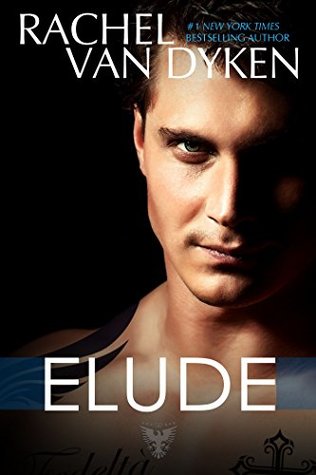 Elude
(Eagle Elite #6)
by Rachel Van Dyken
Published July 9th 2015 (first published June 15th 2015)
ASINB00ZE6LTFU
This book is the sixth book in the internationally bestselling Eagle Elite Series. It's an interconnected stand alone novel with no cliffhanger.

Twenty-Four hours before we were to be married--I offered to shoot her.
Ten hours before our wedding--I made a mockery of her dying wish.
Five hours before we were going to say our vows--I promised I'd never love her.
One hour before I said I do--I vowed I'd never shed a tear over her death.
But the minute we were pronounced man and wife--I knew.

I'd only use my gun to protect her.
I'd give my life for hers.
I'd cry.
And I would, most definitely, lose myself, to a dying girl---a girl who by all accounts should have never been mine in the first place.

I always believed the mafia would be my end game--poisoning my heart, while it claimed my soul. I could have never imagined. It would be my redemption.

Or the beginning of something beautiful.

The beginning of her.

The end of us.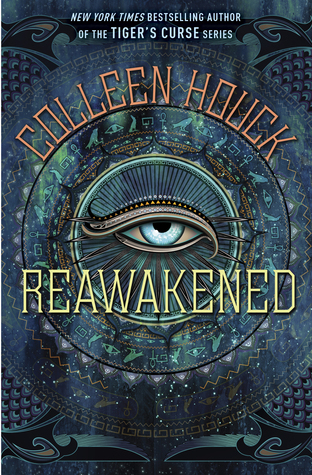 Reawakened
(Reawakened #1)
by Colleen Houck
Published August 11th 2015 by Delacorte Press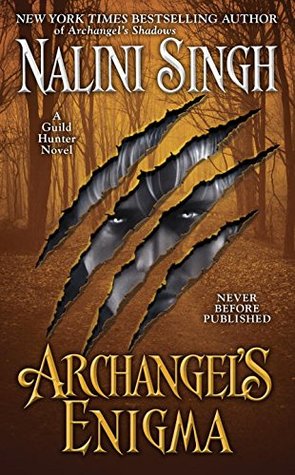 Archangel's Enigma
(Guild Hunter #8)
by Nalini Singh
Mass Market Paperback, 357 pages
Published September 1st 2015 by Berkley Sensation
ISBN 0425251268
Naasir is the most feral of the powerful group of vampires and angels known as the Seven, his loyalty pledged to the Archangel Raphael. When rumors surface of a plot to murder the former Archangel of Persia, now lost in the Sleep of the Ancients, Naasir is dispatched to find him. For only he possesses the tracking skills required—those more common to predatory animals than to man.

Enlisted to accompany Naasir, Andromeda, a young angelic scholar with dangerous secrets, is fascinated by his nature—at once playful and brilliant, sensual and brutal. As they race to find the Sleeping archangel before it's too late, Naasir will force her to question all she knows...and tempt her to walk into the magnificent, feral darkness of his world. But first they must survive an enemy vicious enough to shatter the greatest taboo of the angelic race and plunge the world into a screaming nightmare…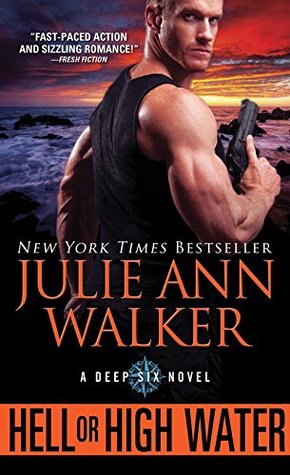 Hell or High Water
(Deep Six #1)
by Julie Ann Walker
Published July 7th 2015 by Sourcebooks Casablanca
ISBN 1492608904
In a world on the brink...

Six men. One sunken Spanish galleon. Millions in gold and silver coins lying on the ocean floor. And a past that refuses to let the guys of Deep Six Salvage forget the Navy SEAL motto: the only easy day was yesterday...

There's more than one kind of treasure...

The nation's security has always been CIA agent Olivia Mortier's top priority. But a mission-gone-wrong has begun to make her wonder if there's more to life than risking hers.

And more than one secret at the bottom of the sea...

Only two things could make Leo Anderson abandon his hunt for the legendary lost ship, La Santa Christina, and return to the world of weapons and warfare he swore to leave behind: a capsule of enriched uranium, lost on the ocean floor, and a plea for assistance from the one woman he can't seem to forget...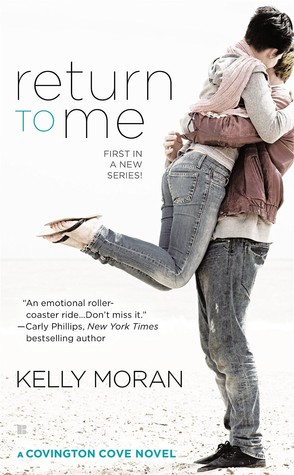 Return to Me
(Covington Cove #1)
by Kelly Moran
Published March 3rd 2015 by Berkley
ISBN 0425276872
With every beat of the heart comes a memory of what could have been…

Ten years ago, Cole Covington was just another rich kid who got everything he wanted—including young and trusting Mia Galdon. Then one night everything changed, and two hearts were shattered. Cole buried his guilt in the military, where love was just part of the past. Now Cole has come back home, emotionally damaged, guarded, and unprepared for what's waiting for him…

At the urging of Cole's sister, Mia has returned to the Covington family's coastal home in Wilmington as a private nurse to help Cole recover. With her uncertain personal life at a crossroad, Mia doesn't have the luxury of saying no to the job. And she soon finds out that the attraction is still alive. So are memories of betrayal. But Mia will discover more than the power of resilience. She'll discover a secret Cole has held for years, one that will force them to confront the past and give new meaning to letting go, forgiveness, and a future worth fighting for.
So how did we do? Did any of your favorites make our list? Maybe you found a new read to start the new year out with? Well we'd like to help you with that! We're giving away one kindle copy of any one of our top picks to one fabulous reader! To enter, just be a follower and fill out the rafflecopter below. Good luck and Happy New Year!
a Rafflecopter giveaway