A new year and a truck load of fabulous new release for January. I hope you've been saving those gift cards, because you will need them! Which release are you most looking forward to this month?
A Gentleman's Surrender
(Surrender #2)
by Mariel Grey
Call her a romantic—or a fool, Lady Monique Cathdon is determined to marry for love. After watching her parents tolerate an arranged betrothal, life seems too short to be wasted on keeping up appearances.

After all, what's the point of having a heart if one refuses to follow it?

With a smile the devil himself might be proud of, James Stanton is not what her mother would call a matrimonial prospect. Still, there's something about the young man that sends Lady Monique's heart thumping around her chest, and silences her voice of reason.

Unfortunately for Lady Monique, the stakes are high, and young ladies of the ton make for very poor gamblers. Especially when James Stanton is on the hunt for revenge, and won't let an innocent woman—or his own passionate desires—get in the way of righting past wrongs.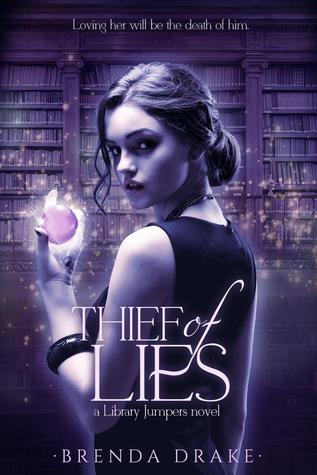 Thief of Lies
(Library Jumpers #1)
by Brenda Drake
Gia Kearns would rather fight with boys than kiss them. That is, until Arik, a leather clad hottie in the Boston Athenaeum, suddenly disappears. While examining the book of world libraries he abandoned, Gia unwittingly speaks the key that sucks her and her friends into a photograph and transports them into a Paris library, where Arik and his Sentinels—magical knights charged with protecting humans from the creatures traveling across the gateway books—rescue them from a demonic hound.

Jumping into some of the world's most beautiful libraries would be a dream come true for Gia, if she weren't busy resisting her heart or dodging an exiled wizard seeking revenge on both the Mystik and human worlds. Add a French flirt obsessed with Arik and a fling with a young wizard, and Gia must choose between her heart and her head, between Arik's world and her own, before both are destroyed.
Growl
(Feral Passions #1)
by Eve Langlais, Kate Douglas, A.C. Arthur
In Legal Wolf's Mate, taking on a pro bono murder case isn't a problem for a lawyer who enjoys a challenge. Discovering his new client is his mate? A tad more complicated. Gavin has no intention of settling down, especially not with a woman accused of murder, but once he sets eyes on Megan, his fate is sealed.

In The Alpha's Woman, Kira Radney is all delicious curves and strong will and has no desire to be a subservient mate. When a member of her father's pack attempts to make her his mate by force, Kira has no choice but to flee. The last thing she wants is to submit to any male and their pack. But when her escape attempt leads her straight into the arms of an alpha wolf—a sexy, dangerous, protective alpha—Kira must fight against her need to be free, and her secret desire to be controlled...

In Feral Passions, what better place for an adventurous woman to explore her wild side than a luxurious resort in northern California's beautiful Trinity Alps? Especially when that resort is run by sexy werewolves looking for mates—Feral Passions Resort, where fantasies come true.
The Good, the Bad, and the Vampire
(Dead in the City #4)
by Sara Humphreys
Beloved author Sara Humphreys' acclaimed paranormal romance series continues with sweltering attraction between two vampires who have all the time in the world to satisfy their desires...

He wants eternity?
Dakota Shelton is a vampire cowboy with a penchant for cinnamon lollipops and Johnny Cash. Though highly skilled and deadly dangerous to his enemies, he's still a Texas good ol' boy at heart. And he has that heart set on wooing Trixie LaRoux-the most badass punk rock chick in town-the old-fashioned way.

Over her undead body...
Trixie is tough as nails and sharp as a silver stake-the last thing she wants is a man to sit on a porch and not grow old with. So it'll take going to hell and back fighting a new threat to vampires before she admits Dakota's courtship makes her blood hum. Turns out chivalry's not dead after all.
Seduction in Session
(The Perfect Gentlemen #2)
by Shayla Black, Lexi Blake
The second Perfect Gentlemen novel from the New York Times bestselling authors of the Masters of Ménage series.

Privileged, wealthy, and wild: they are the Perfect Gentlemen of Creighton Academy. But the threat of a scandal has one of them employing his most deceptive—and seductive—talents…

Recruited into the CIA at a young age, Connor Sparks knows how dirty the world can be. Only when he's with his friends can he find some peace. So when an anonymous journalist threatens one of the Perfect Gentlemen, Connor vows to take down the person behind the computer, by whatever means necessary—even if it means posing as his target's bodyguard.

Publishing a tabloid revealing Washington's most subversive scandals has earned Lara Anderson the ire of the political scene—and a slew of death threats. To keep herself from ending up a headline, Lara hires a bodyguard, a man as handsome as he is lethal.

When the bullets start to fly, Lara is surprised to find herself in Connor's arms. But as they begin to unravel a mystery that just might bring down the White House, Lara is devastated when she discovers Connor's true identity—and finds herself at the mercy of forces who will stop at nothing to advance their deadly agenda.
Fighting Dirty
(Worth the Fight #5)
by Sidney Halston
If you love the MMA romances of Vi Kreeland and Kendall Ryan, Sidney Halston's Worth the Fight series will knock your socks off! In Fighting Dirty, a geek-chic cage fighter proves that appearances can be deceiving . . . and oh-so-tempting.

With his preppy clothes and horn-rimmed glasses, Enzo Silva is the last dude anyone expects to find in a mixed martial arts gym. A wealthy Brazilian banker who never had to fight for anything, Enzo's stuck in the amateur circuit—but he burns to make the pros. Maybe that explains the heat he feels whenever he's around Jamie Lynn Calhoun. The pint-size, magenta-haired bartender with the Texas drawl is everything he's not . . . and everything he craves.

Tough as nails and independent to a fault, Jamie Lynn—JL to her friends—works hard to pay her bills and keep life simple. Enzo is doing his best to complicate that. Even though she likes to bust his balls, he's got some kind of a nerdy-hot vibe that makes JL wonder if she might finally be able to let her guard down. It might do the boy some good to spend some time in her world, where blood, sweat, and victory are as sweet as the first taste of real love.
City of Light
(Outcast #1)
by Keri Arthur
The first in an all-new futuristic fantasy series from Keri Arthur—the New York Times bestselling author of the Souls of Fire novels.

When the bombs that stopped the species war tore holes in the veil between this world and the next, they allowed entry to the Others—demons, wraiths, and death spirits who turned the shadows into their hunting grounds. Now, a hundred years later, humans and shifters alike live in artificially lit cities designed to keep the darkness at bay....

As a déchet—a breed of humanoid super-soldiers almost eradicated by the war—Tiger has spent her life in hiding. But when she risks her life to save a little girl on the outskirts of Central City, she discovers that the child is one of many abducted in broad daylight by a wraith-like being—an impossibility with dangerous implications for everyone on earth.

Because if the light is no longer enough to protect them, nowhere is safe...
Off the Clock
(Pleasure Principle #1)
by Roni Loren
FROM THE NEW YORK TIMES BESTSELLING AUTHOR OF THE LOVING ON THE EDGE NOVELS, THE FIRST IN A SENSUAL NEW SERIES

Overtime has never felt so good…

Marin Rush loves studying sex. Doing it? That's another story. In the research lab, Marin's lack of practical knowledge didn't matter, but now that she's landed a job at The Grove, a high-end, experimental sex therapy institute, she can't ignore the fact that the person most in need of sexual healing may be her.

Dr. Donovan West, her new hotshot colleague, couldn't agree more. Donovan knows that Marin's clients are going to eat her alive unless she gets some hands-on experience. And if she fails at the job, he can say goodbye to a promotion, so he assigns her a list of R-rated tasks to prepare her for the wild clientele of The Grove's X-wing.

But some of those tasks are built for two, and when he finds Marin searching for a candidate to help her check off her list, Donovan decides there's only one man for the job—him. As long as they keep their erotic, off-the-clock activities strictly confidential and without strings, no one will get fired—or worse, get attached…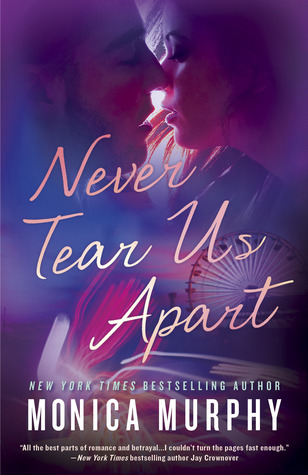 Never Tear Us Apart
(Never Tear Us Apart #1)
by Monica Murphy
Perfect for readers of Colleen Hoover, Jay Crownover, and K. A. Tucker, the first novel in this darkly sexy contemporary series from bestselling author Monica Murphy kicks off an emotionally powerful two-part tale of forbidden love.

Crazy how eight years can disappear in an instant. One look at Katie Watts, and I'm a fifteen-year-old again—the one who risked everything to save a terrified girl from her twisted kidnapper. She's grown-up now—beautiful, quiet, composed—and telling her story to the world. A story that involves me in more ways than you can imagine. She used to call me her guardian angel. Sure, I risked my life, but she was worth dying for.

I need to make contact with her. Just to ensure that she's safe.

Somehow we reconnect. We become friends . . . but I want more. I want to make her mine. And she wants me too. Does she know who I am? Has she figured me out? Not yet. But she will. In the meantime, I need to make sure that whatever hold that animal had on her is gone.

So, yeah, I'm stealing these moments with her. Savoring them. Knowing, dreading, that she'll soon find out who I really am. And everything will fall apart. All because of that twisted, perverted monster sitting on death row. Her kidnapper. A convicted serial killer.

My father.
Heir to the Duke
(The Duke's Sons #1)
by Jane Ashford
Nathaniel Gresham, the handsome Viscount Hargove, lives a life devoted to familial duty. As his father's eldest son, Nathaniel's identity remains the "heir to the Duke of Langford." But this quiet, restrained life changes the minute he marries sweet Lady Violet Devere.

Oppressed by her family all her life, Violet is longing for her marriage vows to be spoken. Though her arranged marriage to Nathaniel was not a match made for love, they're both looking forward to the comparative freedom of married life. And Violet is determined to show Nathaniel how to enjoy it, both in and out of the bedroom.
Built
(Saints of Denver #1)
by Jay Crownover
From the New York Times and USA Today bestselling author of the Marked Men books comes an electrifying new spin-off series,Saints of Denver, featuring all the characters fans have been dying to read about.

Sayer Cole and Zeb Fuller couldn't be more different. She's country club and fine-dining, he's cell-block and sawdust. Sayer spends her days in litigation, while Zeb spends his working with his hands. She's French silk, he's all denim and flannel.

Zeb's wanted the stunning blonde since the moment he laid eyes on her. It doesn't matter how many smooth moves he makes, the reserved lawyer seems determinedly oblivious to his interest—either that or she doesn't return it. Sayer is certain the rough, hard, hot-as-hell Zeb could never want someone as closed off and restrained as she is, which is a shame because something tells her he might be the guy to finally melt her icy exterior.

But just as things start to heat up, Zeb is blindsided by a life altering moment from his past. He needs Sayer's professional help to right a wrong and to save more than himself. He can't risk what's at stake just because his attraction to Sayer feels all consuming. But as these opposites dig in for the fight of their lives, battling together to save a family, the steam created when fire and ice collide can no longer be ignored.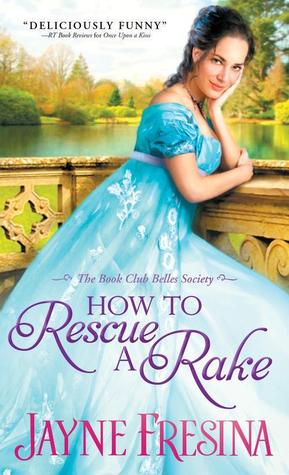 How to Rescue a Rake
(Book Club Belles #3)
by Jayne Fresina
HOW TO RESCUE A RAKE:

Reject his marriage proposal
Nathaniel Sherringham has returned to Hawcombe Prior a changed man. Gone is the reckless rake who went out on a limb to propose to Diana Makepiece three years ago. Now Nate's mysterious new wealth has the town's rumor mill spinning. To stir things up (and get Diana's attention), Nate boldly announces his plans to marry "any suitable girl" under the age of 25.

Run away
Diana, now 27 and still single, is acutely aware of Nate's return. When her mother suggests a trip to visit a cousin in Bath, Diana leaps at the chance to escape the heartbreak and regret she can't help but feel in Nate's presence...and avoid his irritating charade to find a bride.

But for Nate, Diana has always been the one. He might just have to follow her to Bath and once again lay his heart on the line to win her attention-and her heart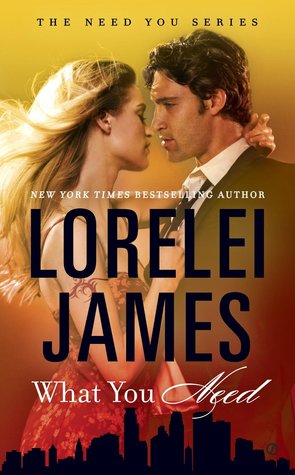 What You Need
(Need You #1)
by Lorelei James
New York Times bestseller Lorelei James introduces a new family for readers to fall in love with in the Need You series. The Lund name is synonymous with wealth and power in Minneapolis-St. Paul. But the four Lund siblings will each discover true love takes a course of its own…

As the CFO of Lund Industries, Brady Lund is the poster child for responsibility. But eighty hour work weeks leave him little time for a life outside his corner office. His brothers stage an intervention and drag him to a seedy night club...where he sees her, the buttoned up blonde from the secretarial pool who's starred in his fantasies for months.

Lennox Greene is a woman with a rebellious past—which she carefully conceals beneath her conservative clothes. She knows flirting with her sexy, but aloof boss during working hours is a bad idea. So when Brady shows up at her favorite dive bar, sans his usual snappy suit, and catches her cutting loose, she throws caution aside and dares him to do the same.

After sparks fly, Brady finds keeping his hands off Lennox during office hours is harder than expected. While she makes him feel alive for the first time in years, a part of him wonders if she's just using him to get ahead. And Lennox must figure out if Brady wants her for the accomplished woman she is—or the bad girl she was.
On His Watch
(Search and Rescue 0.5)
by Katie Ruggle
In the remote Rocky Mountains, lives depend on the Search & Rescue brotherhood. But in a place this far off the map, trust is hard to come by and secrets can be murder...

Ice rescue diver Derek Warner never meant to be a hero. But when two little girls go missing, he's the first in line to bring them home-even if that means scouring the wilderness with the woman he once loved and lost, Artemis Rey.

Artemis has never stopped wanting Derek. Now, racing to find the girls before it's too late, minutes turn to hours. Night falls. Old flames rekindle. And a danger grows in the darkest wilderness that may be more than even the Search and Rescue brotherhood can hope to face...
Shadow Touched
(Shadow Touch #1-4)
by Erin Kellison
*Shadow Touched is Ellie and Cam's complete story, previously released as Shadow Touch, Shadow Play and Shadow Hunt, ending in the thrilling conclusion, the previously unreleased Shadow Burn.

A darkness looms over humankind, lurks in mirrors, blurs boundaries—a twilight world ruled by powerful mage Houses...

It is bleeding into our world, bringing with it banshees, wraiths, fae from the twisting forests of Twilight. But Eleanor Russo's problem is a very different kind of phenomenon. Her dark mirror image is a wild thing, willfully seducing the very man Ellie hoped could help her.

Dr. Cam Kalamos has devoted his career to exploring the boundaries between this world and Twilight. But nothing could prepare him for the mischief and mayhem of a soul split in two.

As Ellie and Cam explore their deepest desires and barely escape with their lives, there is only one certainty: Trusting in shadows is a dangerous game.
The Impostor Queen
by Sarah Fine
Sixteen-year-old Elli was a small child when the Elders of Kupari chose her to succeed the Valtia, the queen who wields infinitely powerful ice and fire magic. Since then, Elli has lived in the temple, surrounded by luxury and tutored by magical priests, as she prepares for the day when the Valtia perishes and the magic finds a new home in her. Elli is destined to be the most powerful Valtia to ever rule.

But when the queen dies defending the kingdom from invading warriors, the magic doesn't enter Elli. It's nowhere to be found.

Disgraced, Elli flees to the outlands, the home of banished criminals—some who would love to see the temple burn with all its priests inside. As she finds her footing in this new world, Elli uncovers devastating new information about the Kupari magic, those who wield it, and the prophecy that foretold her destiny. Torn between the love she has for her people and her growing loyalty to the banished, Elli struggles to understand the true role she was meant to play. But as war looms, she must align with the right side—before the kingdom and its magic are completely destroyed.
Big Rock
by Lauren Blakely
It's not just the motion of the ocean, ladies. It's definitely the SIZE of the boat too.

And I've got both firing on all cylinders. In fact, I have ALL the right assets. Looks, brains, my own money, and a big cock.

You might think I'm an asshole. I sound like one, don't I? I'm hot as sin, rich as heaven, smart as hell and hung like a horse.

Guess what? You haven't heard my story before. Sure, I might be a playboy, like the NY gossip rags call me. But I'm the playboy who's actually a great guy. Which makes me one of a kind.

The only trouble is, my dad needs me to cool it for a bit. With conservative investors in town wanting to buy his flagship Fifth Avenue jewelry store, he needs me not only to zip it up, but to look the part of the committed guy. Fine. I can do this for Dad. After all, I've got him to thank for the family jewels. So I ask my best friend and business partner to be my fiancée for the next week. Charlotte's up for it. She has her own reasons for saying yes to wearing this big rock.

And pretty soon all this playing pretend in public leads to no pretending whatsoever in the bedroom, because she just can't fake the kind of toe-curling, window-shattering orgasmic cries she makes as I take her to new heights between the sheets.

But I can't seem to fake that I might be feeling something real for her.

What the fuck have I gotten myself into with this…big rock?
The Year of Falling in Love
(Sunnyvale #2)
by Jessica Sorensen
Isabella Anders just found out Lynn and her dad want to send her to a reform school. But with the help of Grandma Stephy, Isa's dad agrees to let her move in with her grandma.

Isa is more than relieved to be moving out. And after going on an unofficial date with Kyler, she wonders if maybe her life is starting to turn around. But then she discovers the truth about what really happened to her mother.

Not ready to fully accept that her mother is a murderer, Isa turns to Kai for help. Kai is more than willing to help, but to protect Isa, he keeps some of the more brutal details about her mother's case to himself until he can find out more.

But when a mysterious blue car starts showing up everywhere, and Isa receives a threatening text message from an unknown caller, Kai realizes someone is dead set on destroying Isa. And he might not be able to protect her.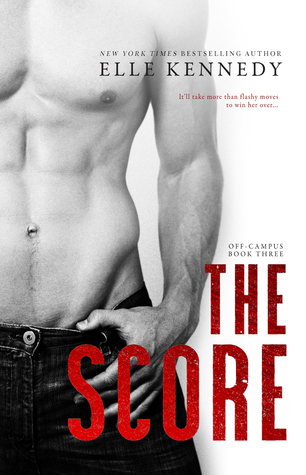 The Score
(Off-Campus #3)
by Elle Kennedy
He knows how to score, on and off the ice

Allie Hayes is in crisis mode. With graduation looming, she still doesn't have the first clue about what she's going to do after college. To make matters worse, she's nursing a broken heart thanks to the end of her longtime relationship. Wild rebound sex is definitely not the solution to her problems, but gorgeous hockey star Dean Di-Laurentis is impossible to resist. Just once, though, because even if her future is uncertain, it sure as heck won't include the king of one-night stands.

It'll take more than flashy moves to win her over

Dean always gets what he wants. Girls, grades, girls, recognition, girls…he's a ladies man, all right, and he's yet to meet a woman who's immune to his charms. Until Allie. For one night, the feisty blonde rocked his entire world—and now she wants to be friends? Nope. It's not over until he says it's over. Dean is in full-on pursuit, but when life-rocking changes strike, he starts to wonder if maybe it's time to stop focusing on scoring…and shoot for love.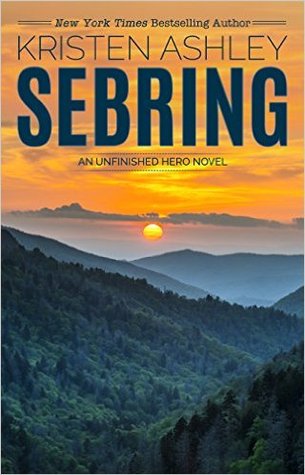 Sebring
(Unfinished Hero #5)
by Kristen Ashley
Nick Sebring has issues. Born feeling like an outsider in his own family, growing up under the shadow of a brother who could do anything, Nick isn't that great of a guy. But when this culminates with Nick lashing out to hurt his brother through the woman he loves, Nick turns inward and makes some decisions about the man he intends to be.

And as he does this, he falls in love and truly learns the man that he's grown to be.

When his love is murdered right before Nick's eyes, Nick knows he has to avenge her. He knows how he's going to avenge her. And he has no qualms using Olivia Shade to exact that vengeance.

Olivia Shade has grown up on the outside of her family too. Her problem is that they don't want her outside. They want her all the way in, right under their thumbs. She pays the price for seeking escape and learns her lesson—she'll never see a dawn where she wakes up free.

Then she meets Nick Sebring, and even as she fights it, the hope that died years ago starts to blossom. She can find love. She can have a man of her own. She can be happy. She can be free.

Olivia hopes while Nick schemes.

However, as Nick peels back the layers of all that is Olivia Shade, he finds something surprising. He understands its fragility. He falls in love with its beauty. He seeks to protect it.

But he forgets to protect his Livvie from one thing: Nick Sebring.
Aced
(Driven #4)
by K. Bromberg
Rylee and Colton's ride continues...

One moment. Six years ago.

The night she made the world around me so much more than just a blur. Now it's the catalyst that threatens to tear us apart.

Our happily was supposed to be ever after. So why do I feel like it's slipping through my fingers?

How can one moment, when our world seemed so right, resurface and cause our perfect life to spiral out of control?

I can't lose her.

She's my checkered flag.
Love in the Light
(Hearts in Darkness #2)
by Laura Kaye
Two hearts in the darkness…

Makenna James and Caden Grayson have been inseparable since the day they were trapped in a pitch-black elevator and found acceptance and love in the arms of a stranger. Makenna hopes that night put them on the path to forever—which can't happen until she introduces her tattooed, pierced, and scarred boyfriend to her father and three over-protective brothers.

Must fight for love in the light…

Haunted by a childhood tragedy and the loss of his family, Caden never thought he'd find the love he shares with Makenna. But the deeper he falls, the more he fears the devastation sure to come if he ever lost her, too. When meeting her family doesn't go smoothly, Caden questions whether Makenna deserves someone better, stronger, and just more…normal. Maybe they're too different—and he's far too damaged—after all…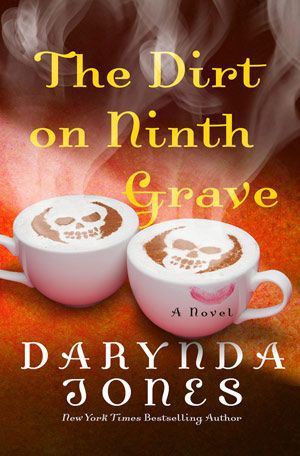 The Dirt on Ninth Grave
(Charley Davidson #9)
by Darynda Jones
In a small village in New York lives Jane Doe, a girl with no memory of who she is or where she came from. So when she is working at a diner and slowly begins to realize she can see dead people, she's more than a little taken aback. Stranger still are the people entering her life. They seem to know things about her. Things they hide with lies and half-truths. Soon, she senses something far darker. A force that wants to cause her harm, she is sure of it. Her saving grace comes in the form of a new friend she feels she can confide in and the fry cook, a devastatingly handsome man whose smile is breathtaking and touch is scalding. He stays close, and she almost feels safe with him around.

But no one can outrun their past, and the more lies that swirl around her—even from her new and trusted friends—the more disoriented she becomes, until she is confronted by a man who claims to have been sent to kill her. Sent by the darkest force in the universe. A force that absolutely will not stop until she is dead. Thankfully, she has a Rottweiler. But that doesn't help in her quest to find her identity and recover what she's lost. That will take all her courage and a touch of the power she feels flowing like electricity through her veins. She almost feels sorry for him. The devil in blue jeans. The disarming fry cook who lies with every breath he takes. She will get to the bottom of what he knows if it kills her. Or him. Either way.
Bookishly Ever After
(Ever After #1)
by Isabel Bandeira
In a perfect world, sixteen-year-old Phoebe Martins' life would be a book. Preferably a YA novel with magic and a hot paranormal love interest. Unfortunately, her life probably wouldn't even qualify for a quiet contemporary. But when Phoebe finds out that Dev, the hottest guy in the clarinet section, might actually have a crush on her, she turns to her favorite books for advice. Phoebe overhauls her personality to become as awesome as her favorite heroines and win Dev's heart. But if her plan fails, can she go back to her happy world of fictional boys after falling for the real thing?
Dirty Together
(The Dirty Billionaire Trilogy #3)
by Meghan March
My wife.

I love saying those words.

She's mine, and if she thinks I'm going to let her run without tracking her down and bringing her back to where she belongs—with me—then she's about to be introduced to a new reality.

Because I'll fight dirty to give her the happily ever after she deserves.

Dirty Together is the final book in The Dirty Billionaire Trilogy and should be read following Dirty Billionaire and Dirty Pleasures.
Full Domain
(Nice Guys #3)
by Kindle Alexander
Honor, integrity, and loyalty are how Deputy US Marshal Kreed Sinacola lives his life. A former SEAL now employed by the Special Operations Group of the US Marshal Service, Kreed spent most of his life working covert operations and avoiding relationships. Never one to mix business with pleasure, his boundaries blur and his convictions are put to the test when he finally comes face-to-face with the hot computer geek he's been partnered with. Hell-bent on closing the ongoing case for his longtime friend, he pushes past his own limits and uncovers more than he expects.

Aaron Stuart strives for one thing: justice. Young and full of idealism, his highly sought after computer skills land him a position with the National Security Agency. Aaron's biggest hazard at his job is cramped fingers, but all that changes when he is drawn into the middle of a dangerous federal investigation. Aaron gets more than he bargained for when the FBI partners him with a handsome and tempting deputy US marshal. His attraction to the inked up, dark-haired man provides another kind of threat altogether. Aaron tries desperately to place a firewall around his heart and fight his developing feelings, knowing one misstep on his part could ultimately destroy him.

The solution isn't as easy as solving the case, which is treacherous enough as it is. But the growing sexual attraction between them threatens to derail more than just Kreed's personal convictions as he quickly learns temptation and matters of the heart rarely fit easily into the rules he's lived by. Will Kreed be able to convince Aaron to open his heart and face the fact that sometimes the answers aren't always hidden in code?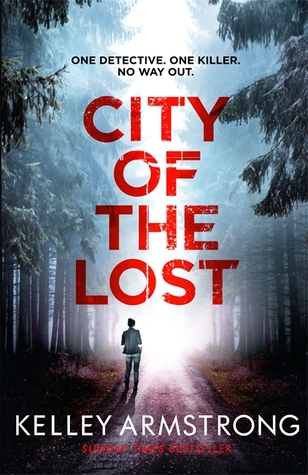 The City of the Lost
(Casey Duncan Novels #1)
by Kelley Armstrong
New York Times and Globe and Mail bestselling author Kelley Armstrong delivers us to Rockton, a secret little town in the far north where the hunted go to hide. And where a hunter has now come to play.

Casey Duncan once killed a man and got away with it. Since then she's become a talented police detective, tethered only to her job, her best friend, Diana, and the occasional evening with her sexy, no-strings-attached ex-con lover, Kurt. But then Diana's abusive ex finds her again, despite all Casey has done to help her disappear. And Casey's own dark past begins to catch up with her. The two women need to run—and Diana's heard of a place where they won't be found, a town especially for people like them…
Murder
(Sinful Secrets #2)
by Ella James
Let me tell you now: I kill her.

I love Gwenna White more than my life. And still – I'm her demise.

****

It should have been simple. Easy come, easy go, and in between: atonement.
She was not who I'd have chosen.
Gwen was delicate and lovely: a former model with a ruined life, living loudly in the quiet of the Smoky Mountains, healing injured bears.
When she laid her hands on me, she healed me too.
That's how it began. That's where it went wrong.

I knew she could never be mine. But I sinned.

I sinned.
The Baller
by Vi Keeland
From New York Times and USA Today Bestseller, Vi Keeland, comes a sexy new novel.

The first time I met Brody Easton was in the men's locker room.
It was my first interview as a professional sportscaster.
The famed quarterback decided to bare all.
And by all, I don't mean he told me any of his secrets.
No. The arrogant ass decided to drop his towel, just as I asked the first question. On camera.
The Super Bowl MVP quickly adopted a new hobby—screwing with me.
When I pushed back, he shifted from wanting to screw with me, to wanting to screw me.
But I don't date players.
And it's not because I'm one of the few women working in the world of professional football.
I'd date an athlete.
It's the other kind of player I don't date.
You know the type. Good looking, strong, cocky, always looking to get laid.

Brody Easton was the ultimate player.
Every woman wanted to be the one to change him.
But the truth was, all he needed was a girl worth changing for.
Turned out, I was that girl.
Simple right?
Let's face it. It never is.
There's a story between once upon a time and happily ever after…
And this one is ours.
Outside The Lines
by Lisa Desrochers
As the oldest son of a Chicago crime lord, Robert Delgado always knew how dangerous life could be. With his mother dead and his father in prison, he's taking charge of his family's safety—putting himself and his siblings in witness protection to hide out in a backwater Florida town.

Fourth grade teacher Adri Wilson is worried about the new boy in her class. Sherm is quiet and evasive, especially when he's around his even cagier older brother. Adri can't help her attraction to Rob, or the urge to help them both in whatever way she can.

But the Delgados have enemies on two sides of the mob—their father's former crew and the rival family he helped take down. It's only a matter of time before someone finds them. And if Rob isn't careful, Adri could end up in the crossfire...
Feverborn
(Fever #8)
by Karen Marie Moning
In Karen Marie Moning's latest installment of the epic #1 New York Times bestselling Fever series, the stakes have never been higher and the chemistry has never been hotter. Hurtling us into a realm of labyrinthine intrigue and consummate seduction, FEVERBORN is a riveting tale of ancient evil, lust, betrayal, forgiveness and the redemptive power of love.

When the immortal race of the Fae destroyed the ancient wall dividing the worlds of Man and Faery, the very fabric of the universe was damaged and now Earth is vanishing bit by bit. Only the long-lost Song of Making—a haunting, dangerous melody that is the source of all life itself—can save the planet.

But those who seek the mythic Song—Mac, Barrons, Ryodan and Jada—must contend with old wounds and new enemies, passions that burn hot and hunger for vengeance that runs deep. The challenges are many: The Keltar at war with nine immortals who've secretly ruled Dublin for eons, Mac and Jada hunted by the masses, the Seelie queen nowhere to be found, and the most powerful Unseelie prince in all creation determined to rule both Fae and Man. Now the task of solving the ancient riddle of the Song of Making falls to a band of deadly warriors divided among—and within—themselves.

Once a normal city possessing a touch of ancient magic, Dublin is now a treacherously magical city with only a touch of normal. And in those war-torn streets, Mac will come face to face with her most savage enemy yet: herself.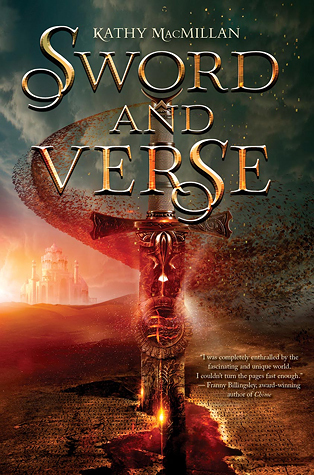 Sword and Verse
(Sword and Verse #1)
by Kathy MacMillan
Raisa was just a child when she was sold to work as a slave in the kingdom of Qilara. Despite her young age, her father was teaching her to read and write, grooming her to take his place as a Learned One. In Qilara, the Arnathim, like Raisa, are the lowest class, and literacy is a capital offense. What's more, only the king, prince, tutor, and tutor-in-training are allowed to learn the very highest order language, the language of the gods. So when the tutor-in-training is executed for teaching slaves this sacred language, and Raisa is selected to replace her, Raisa knows any slipup on her part could mean death.

Keeping her secret is hard enough, but the romance that's been growing between her and Prince Mati isn't helping matters. Then Raisa is approached by the Resistance—an underground army of slave rebels—to help liberate Arnath slaves. She wants to free her people, but that would mean aiding a war against Mati. As Raisa struggles with what to do, she discovers a secret that the Qilarites have been hiding for centuries—one that, if uncovered, could bring the kingdom to its knees.
Appealed
(The Legal Briefs #3)
by Emma Chase
When Brent Mason looks at Kennedy Randolph, he doesn't see the awkward, sweet girl who grew up next door. He sees a self-assured, stunning woman…who wants to crush the most intimate - and prized - parts of his anatomy beneath the heels of her Christian Louboutins.

Brent has never let the loss of his leg in a childhood accident affect his ability to lead a fulfilling life. He sets high goals–and then he reaches them.

And now he has his sights set on Kennedy.
**
When Kennedy looks at Brent Mason, all she sees is the selfish, Abercrombie & Fitch catalogue-worthy teenager who humiliated her in high school to join the popular crowd. A crowd that made those years a living hell.

She's not a lovesick social outcast anymore - she's a DC prosecutor with a long winning streak behind her. Brent is the opposing attorney in her next case and she thinks it's time to put him through a little hell of his own.

But things aren't exactly working out that way.

Because every fiery exchange has her wondering if he's as passionate in the bedroom as he is in the courtroom. Each argument and objection only makes him want her more. In the end, Brent and Kennedy may just find themselves in love…or in contempt of court.
Xavier Cold
(Hard Knocks #2)
by Michelle A. Valentine
Book two in the HARD KNOCKS series will follow up PHENOMENAL X.

The conclusion to the New York Times bestselling romance that began in Phenomenal X, about one woman's pulse-pounding relationship with a notorious bad-boy wrestler.

"What'll it be, Anna Cortez? Are you in, or are you out?"
One momentary loss of control has now ruined everything Xavier Cold had going for himself. With his world unraveling fast, he's willing to do anything to save not only his job but his relationship with the only woman he's ever loved.

Anna Cortez, still reeling from shock, tries desperately to save the man that's consumed her heart, body and soul. She'll have to dig deep and find courage she never knew she possessed to help Xavier fight demons from his past—a past that's even more haunted than she ever imagined.
Dreamwalker
(Stormwalker #5)
by Allyson James
Janet discovers the master mage, Emmett Smith, on her trail when he announces his intent to steal Janet's magic mirror. Janet already has her hands full trying to keep her sister Gabrielle under control as well as plan her upcoming wedding to Mick and taking care of the weird creatures that suddenly turn up at Barry's biker bar.

When Janet is knocked out fighting the creatures, she wakes up seemingly in the past, after she and Mick had first met and traveled across country by motorcycle, alone and free. The dream seems so real that Janet begins to forget it isn't.

The dreams call Janet back, each one more powerful than the last, threatening to tear her apart and away from Mick forever. Janet and her friends—Mick, Cassandra, Nash, Gabrielle, Coyote, and the dragons—must thwart this greatest of magics before it splits them into fragments and leaves the world vulnerable to the most evil of evils.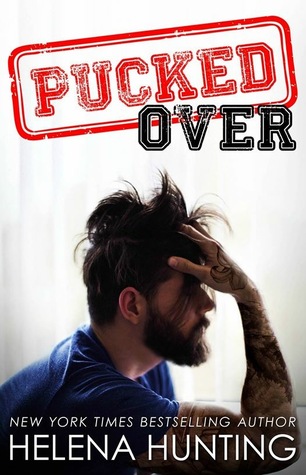 Pucked Over
(Pucked #3)
by Helena Hunting
Lily LeBlanc isn't versed in the art of casual sex, but after seven years in an on-again, off-again relationship, she's definitely willing to give it a shot. And who better to try it with than her best friend's boyfriend's best friend? What could possibly go wrong? Nothing at all.

NHL player, Randy Ballistic, lives up to his last name on the ice and in the bedroom. His best friend and teammate has recently given up the puck bunnies and traded them in for a real girlfriend. And she just happens to have a seriously feisty, extra-hot best friend on the rebound. Randy's more than happy to be Lily's spring board back into the dating scene.

Casual sex is only casual until those pesky things called emotions get involved. Once that happens, someone's bound to gets pucked over.
Dirty Tricks
(The Burke Brothers #4)
by Emma Hart
The sexiest, most mysterious Burke brother of all peels back his stage persona to reveal the real man—and the rock-hard body—behind the rockstar in the banging fourth book from New York Times bestselling author Emma Hart's hot new adult series that began with Dirty Past, Dirty Secret, and Dirty Lies.

After witnessing an endless string of late nights, long tours, and eager groupies her world-famous father could never resist, Chelsey Young knows the dirty truth behind the glamorous façade of the rockstar life. Which is exactly why she takes hot as hell guitarist Kye Burke to bed when he decides he wants her.

One night. That's how rockstars roll.

Unless your name is Kye Burke. The quietest of all his brothers, Kye's style has never really been pumping and dumping, so pursuing Chelsey isn't a hard choice for him. The hard part is keeping hold of the girl who's hotter than the Sahara one minute then so cold even Antarctica wouldn't touch her the next…despite the fact that they can't stay away from each other.

The fact that he's about to leave for L.A. to record the newest Dirty B. album doesn't work in his favor, either. A long-distance relationship is the reason Chelsey's parents divorced, and she's sworn them off. Completely. Forever. No way.

Kye has two weeks to prove to Chelsey that he isn't the kind of man her father is. She has two weeks to convince him that it's never going to happen. But Kye didn't get where he is by giving up…and even if it's the fight of his life, there's no way he's giving Chelsey up.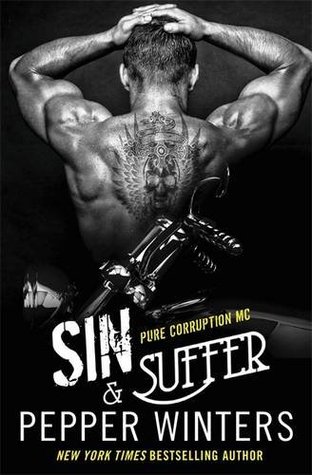 Sin & Suffer
(Pure Corruption MC #2)
by Pepper Winters
"Some say the past is in the past. That vengeance will hurt both innocent and guilty. I never believed those lies. Once my lust for revenge is sated, I'll say goodbye to hatred. I'll find a new beginning."

SIN & SUFFER

She came from a past Arthur "Kill" Killian never forgot. She made him sin and made him suffer. She tugged him from the shadows and showed him he wasn't as dead as he thought. And with her resurrection came betrayal, deceit, and war.

But then they took her. Stole her. Imprisoned her.

Now Kill's carefully laid plans for vengeance are complete. He craves action, retribution-the blood of his enemies. War has begun. War is all they'll know until they've paid their penance. He will get her back-and rewrite their destiny . . .
Reckless
(Rescue Squad #1)
by Kimberly Kincaid
SOMEONE'S BOUND TO GET BURNED…

Zoe Westin may be a fire captain's daughter, but feeding the people in her hometown of Fairview is her number one priority. Running a soup kitchen is also the perfect way to prove to her dad that helping people doesn't always mean risking life and limb. But when she's saddled with a gorgeous firefighter doing community service after yet another daredevil stunt, the kitchen has never been so hot.

Alex Donovan thrives on adrenaline, and stirring a pot of soup doesn't exactly qualify. He's not an expert at following the rules either, not even when they come from the stubborn, sexy daughter of the man who's not only his boss, but his mentor. Determined to show Zoe that not every risk ends in catastrophe, Alex challenges her both in the kitchen and out. One reckless step leads to another, but will falling for each other be a risk worth taking, or will it just get them burned?
Pandemonium
(MC Sinners Next Generation #1)
by Bella Jewel
I am the good girl, the one who does no wrong.
Daughter to a ferocious and strong MC President, I know what protection feels like.
Until one night changes everything - and not a single person in the world can protect me from it, not even my dad.
Suffocating. Alone. Desperate.
I let my problems live deep inside until there is no longer anywhere to run.
I need an escape. Anything to make the pain go away.
Trouble comes for me, and I don't fight it.
I tried so hard to believe in what I was,
But nobody understood.
Not until him. Not until Lucas.
He sees me. He believes in me.
He refuses to let me drown.
He's my way out. My escape.
But Lucas is forbidden. He's a cop. I'm in danger. And my father is trying to protect what can't be protected.
There can only be one outcome.
Pandemonium.
Beating Ruby
(Spotless #2)
by Camilla Monk
Life hasn't been quite the same for computer engineer Island Chaptal since March, an OCD-ridden professional killer, burst into her life to clean her bedroom and take her on a global chase for a legendary diamond. Sadly, the (hit) man doesn't just break bones; he breaks hearts, too.

Since then, Island has found solace in Alex—the perfect boyfriend—and Ruby, a software project about to revolutionize online banking security…for the worse. When Island's boss is found dead after allegedly using Ruby to steal a vast fortune, it's up to her to clear his name and recover the money. Someone else wants answers, though, and this time, Island might be in over her head.

From New York to Zürich, it's going to take the return of a cleaning expert, a mini-octopus, and Island's wits to beat Ruby. All while deciding whether to trust a man who already jilted her, or one who may have his own deadly secrets…
Mercury Striking
(The Scorpius Syndrome #1)
by Rebecca Zanetti
With nothing but rumors to lead her, Lynn Harmony has trekked across a nightmare landscape to find one man—a mysterious, damaged legend who protects the weak and leads the strong. He's more than muscle and firepower—and in post-plague L.A., he's her only hope. As the one woman who could cure the disease, Lynn is the single most volatile—and vulnerable—creature in this new and ruthless world. But face to face with Jax Mercury…

Danger has never looked quite so delicious…
My American Duchess
by Eloisa James
The arrogant Duke of Trent intends to marry a well-bred Englishwoman. The last woman he would ever consider marrying is the adventuresome Merry Pelford— an American heiress who has infamously jilted two fiancés.

But after one provocative encounter with the captivating Merry, Trent desires her more than any woman he has ever met. He is determined to have her as his wife, no matter what it takes. And Trent is a man who always gets what he wants.

The problem is, Merry is already betrothed, and the former runaway bride has vowed to make it all the way to the altar. As honor clashes with irresistible passion, Trent realizes the stakes are higher than anyone could have imagined. In his battle to save Merry and win her heart, one thing becomes clear:

All is fair in love and war.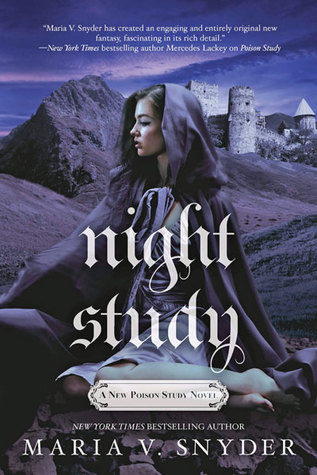 Night Study
(Soulfinders #2)
by Maria V. Snyder
Ever since being kidnapped from the Illiais Jungle as a child, Yelena Zaltana's has been fraught with peril. But the recent loss of her Soulfinding abilities has endangered her more than ever before. As she desperately searches for a way to reclaim her magic, her enemies are closing in, and neither Ixia nor Sitia are safe for her anymore. Especially since the growing discord between the two countries and the possibility of a war threatens everything Yelena holds dear.

Valek is determined to protect Yelena, but he's quickly running out of options. The Commander suspects that his loyalties are divided, and he's been keeping secrets from Valek...secrets that put him, Yelena and all their friends in terrible danger. As they uncover the various layers of the Commander's mysterious plans, they realize it's far more sinister that they could have ever imagined.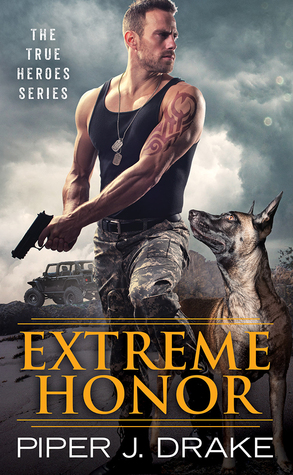 Extreme Honor
(True Heroes #1)
by Piper J. Drake
HONOR, LOYALTY, LOVE

David Cruz is good at two things: war and training dogs. The ex-soldier's toughest case is Atlas, a Belgian Malinois whose handler died in combat. Nobody at Hope's Crossing kennel can break through the animal's grief. That is, until dog whisperer Evelyn Jones walks into the facility . . . and into Atlas's heart. David hates to admit that the curvy blonde's mesmerizing effect isn't limited to canines. But when Lyn's work with Atlas puts her in danger, David will do anything to protect her.

Lyn realizes that David's own battle scars make him uniquely qualified for his job as a trainer. Tough as nails yet gentle when it counts, he's gotten closer to Atlas than anyone else-and he's willing to put his hard-wired suspicion aside to let her do the same. But someone desperate enough to kill doesn't want Lyn working with Atlas. Now only teamwork, trust, and courage can save two troubled hearts and the dog who loves them both . . .
Into the Fury
(BOSS, Inc. #1)
by Kat Martin
A bodyguard, a bounty hunter, a P.I.—the men of Brodie Operations Security Service, Inc. are down for the job…

Sinners, whores, and sluts beware—your time is at hand: a faceless menace is threatening lingerie models on a cross country tour, and Ethan Brodie is there to defend and protect.

Ethan's learned the hard way that beauty is no substitute for character. So even though Valentine Hart is one of the most breathtaking women he's ever seen, he's keeping his hands off and his eyes open. Or that's what he tells himself.

Then one of the models is murdered, and the closer Ethan gets to the answers, the closer he finds himself to Valentine—and the hotter the pressure feels. There's more to Val—more to the other girls—than he could have guessed. But one is keeping a secret that could kill them all.
Staked
(The Iron Druid Chronicles #8)
by Kevin Hearne
The New York Times-bestselling author returns with another installment in the wildly popular Iron Druid Chronicles—a fantasy adventure that's Harry Dresden meets American Gods.

This hilarious and action-packed urban fantasy series is set in a modern world in which all the gods of every pantheon are alive and well, as in American Gods; its hero is a smart-mouthed, buttkicking magician, like Jim Butcher's Harry Dresden. But it's told in a smart, witty, unforgettable voice that's all Kevin Hearne—a star in the fantasy world. This addictive and wildly imaginative series stars hero Atticus O'Sullivan: a handsome, tattooed Irishman who looks like a young rock star, but is in actuality a 2,000-year-old Druid with extraordinary magic powers. In Staked, Atticus has his final confrontation with the clan of vampires who have been bent on destryong him—including Leif, his former best friend and now enemy.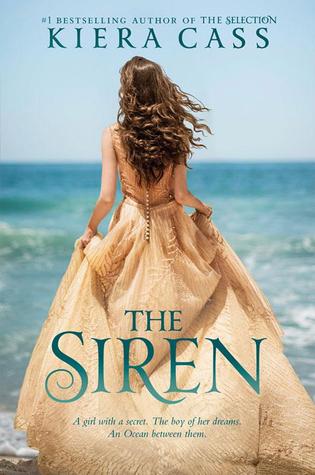 The Siren
by Kiera Cass
"You must never do anything that might expose our secret. This means that, in general, you cannot form close bonds with humans. You can speak to us, and you can always commune with the Ocean, but you are deadly to humans. You are, essentially, a weapon. A very beautiful weapon. I won't lie to you, it can be a lonely existence, but once you are done, you get to live. All you have to give, for now, is obedience and time..."

The same speech has been given hundreds of times to hundreds of beautiful girls who enter the sisterhood of sirens. Kahlen has lived by these rules for years now, patiently waiting for the life she can call her own. But when Akinli, a human, enters her world, she can't bring herself to live by the rules anymore. Suddenly the life she's been waiting for doesn't seem nearly as important as the one she's living now.
The Prophecy of Shadows
(Elementals #1)
by Michelle Madow
Filled with magic, thrilling adventure, and sweet romance, Elementals is the first in a new series that fans of Percy Jackson and The Secret Circle will love!

When Nicole Cassidy moves from sunny Georgia to gloomy New England, the last thing she expects is to learn that her homeroom is a cover for a secret coven of witches. Even more surprisingly … she's apparently a witch herself. Despite doubts about her newfound abilities, Nicole is welcomed into this ancient circle of witches and is bedazzled by their powers—and, to her dismay, by Blake—the school's notorious bad-boy.

Girls who get close to Blake wind up hurt. His girlfriend Danielle will do anything to keep them away, even if she must resort to using dark magic. But the chemistry between Blake and Nicole is undeniable, and despite wanting to protect Nicole from Danielle's wrath, he finds it impossible to keep his distance.

When the Olympian Comet shoots through the sky for the first time in three thousand years, Nicole, Blake, Danielle, and two others in their homeroom are gifted with mysterious powers. But the comet has another effect—it opens the portal to the prison world that has contained the Titans for centuries. After an ancient monster escapes and attacks Nicole and Blake, it's up to them and the others to follow the clues from a cryptic prophecy so that they can save their town … and possibly the world.
Boiling Point
(Crossing the Line #3)
by Tessa Bailey
Falling for a con man is the most dangerous game of all…

Con artist Austin Shaw's been in disguise so long he's not sure where his fake identities end and he begins. Now that he's been strong-armed into working for a specialized undercover unit working with the Chicago police—criminals with unique "skills"—the last thing he needs is to risk his iron control. Especially when it comes to a certain stunningly sexy hacker who tempts him with every look of disdain.

Polly Banks will never, ever trust a con man. On the trail of a ruthless crook who destroyed the only family she's ever known, Polly is unnerved by the shadow who follows her every move. The one who makes her pulse pound and breath short with lust. Austin. He's infuriating, enigmatic, and pure sex appeal, and she's determined to resist him.

But an untrustworthy man of disguise can become anyone he wants…including a man that Polly must trust if she's to escape their dangerous game alive.
Spider Game
(GhostWalkers #12)
by Christine Feehan
In the new GhostWalker novel by the #1 New York Times bestselling author of Viper Game, a trained killer meets his match in a woman whose very kiss can stop a heart.

The Cajun dive in the middle of the godforsaken swamps wasn't exactly Trap Dawkins' idea of fun. But the GhostWalker wasn't there for a good time. He was looking for her. Cayenne. It's where she found her victims. Poor suckers. Then again, who wouldn't want to leave a place like this with a woman like her?

It's not Cayenne's fault. Locked up, experimented on and never knowing kindness, she was bred this way—with a heart of pure venom. Trap understands her. He survived his own dark past and he shares her desire for getting even. But now Trap's greatest danger is Cayenne herself. Because what's inside her is hard to control—especially when it's aroused by a lover as reckless as Trap.
Otherworld Secrets
(Otherworld Stories #IV)
by Kelley Armstrong
The next Otherworld anthology from #1 New York Times bestselling author Kelley Armstrong...

More than a decade after Kelley Armstrong first opened the doors to the Otherworld, fans are still clamoring for more. In response to their demands—and to coincide with the Syfy Network show based on the series—Plume has signed up three Otherworld anthologies, each of which revolves around a different theme. The second in the trilogy, Otherworld Secrets, features fan-favorites such as Cassandra, Savannah, and Adam in rare and neverbefore- published short stories—plus a brand new novella. Fans old and new will flock to this mystery-themed volume to discover the deepest secrets of this captivating world.
Claiming Eden
(Eden #3)
by Kele Moon
Fiercely loyal, Danny will do anything for his best friend and lover Paul. Yet when he turns to beautiful Mistress Circe for training to be a Pro-Dom Danny is forced to learn how deep his love for Paul really goes. In order to train with her Circe expects Danny to do the one thing he hates above all others--submit.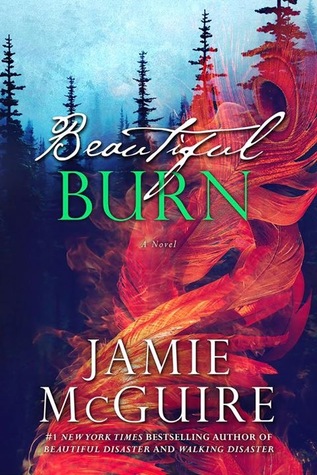 Beautiful Burn
(The Maddox Brothers #4)
by Jamie McGuire
The fourth and final novel in the Maddox Brothers Series, chronicling the exciting, romantic, and sometimes volatile road to love for the Maddox brothers. The third eldest Maddox brother, Tyler, falls in love with Ellison Edson.