Sundays have never been so sexy!
Sexy Snippets is a weekly feature hosted by Reading Between the Wines for the 18+ crowd. Want to join in? Just grab the button, post a sexy paragraph or two from your current read and share the author & title so other participants can add the book to their TBR list if they like, and then leave a comment with a link to your post. And don't forget to have a sexy-good time!
Sexy Snippets is off hiatus! We hope that you'll enjoy this steamy, weekly feature!
Today I am sharing a snippet from one of my all-time favorite stories, no matter how many times I re-read it, it always feels like the first time!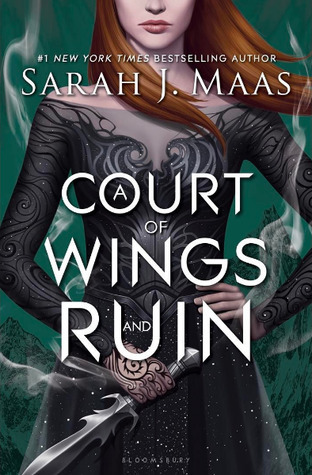 "I missed you every moment," Rhys said, leaning down to kiss the corner of my mouth.
"Your smile."
His lips grazed over the shell of my ear and my back arched slightly.
"Your laugh."
He pressed a kiss to my neck, right beneath my ear, and I tilted my head to give him access, biting down the urge to beg him to take more, to take faster as he murmured, "Your scent."
My eyes fluttered closed, and his hands coasted around my hips to cup my rear, squeezing as he bent to kiss the center of my throat.
"The sounds you make when I'm inside you."
His tongue flicked over the spot where he'd kissed, and one of those sounds indeed escaped me. Rhys kissed the hollow of my collarbone, and my core went utterly molten.
"My brave, bold, brilliant mate."
You don't want to miss a single page of this series!
A Court of Thorns and Roses