Happy 2018! There are SO many amazing book releases to kick off the new year! Holly Black's
The Cruel Prince
is definitely on my wish-list. The final book in Amanda Bouchet's Kingmaker Chronicles released on the 2nd, and what an ending! Roni Loren's
The Ones Who Got Away
, is a unique contemporary romance that you won't want to miss. I can't wait to read J.R. Ward's
Blood Fury
on the 9th! Sarah Glenn Marsh's
Reign of the Fallen
sounds intriguing! Christine Feehan has a new series coming out at the end of the month as well. See, SO many books that I NEED! lol What release are you most looking forward to? Did I miss one? Let us know and we'll add it in!
*This list may be updated throughout the month.
JANUARY
2nd
Pretty Dead Girls
by Monica Murphy
Hardcover, 300 pages
Published January 2nd 2018 by Entangled: Teen
ISBN 1633758915
Beautiful. Perfect. Dead.

In the peaceful seaside town of Cape Bonita, wicked secrets and lies are hidden just beneath the surface. But all it takes is one tragedy for them to be exposed.

The most popular girls in school are turning up dead, and Penelope Malone is terrified she's next. All the victims so far have been linked to Penelope—and to a boy from her physics class. The one she's never really noticed before, with the rumored dark past and a brooding stare that cuts right through her.

There's something he isn't telling her. But there's something she's not telling him, either.

Everyone has secrets, and theirs might get them killed.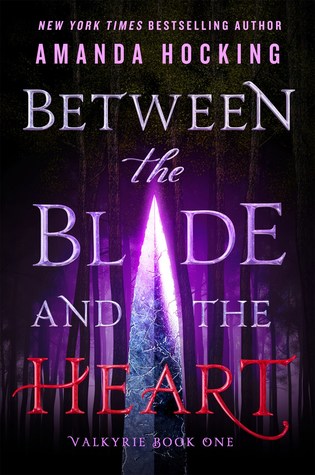 Between the Blade and the Heart
(Valkyrie #1)
by Amanda Hocking
Paperback, 319 pages
Published January 2nd 2018 by Wednesday Books
ISBN 1250084792
Valkyries have one great responsibility: to return immortals to the afterlife by slaying them. As a Valkyrie, Malin has always known that the balance of the world rests on her ability to carry out orders. But when Malin discovers that her mother spared the life of an immortal who was destined to die, her world is thrown into chaos.

Malin not only wrestles with the knowledge that her mother might not be who she thought—she's also thrust into the path of a gorgeous blue eyed guy named Asher who needs her help slaying the rogue immortal who destroyed his family. The balance of the world is at stake. And, as Asher competes with Malin's ex for her love and loyalty, so is her heart.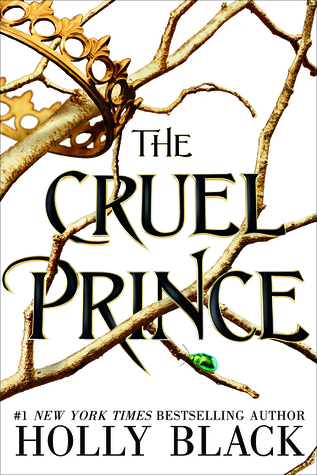 The Cruel Prince
(The Folk of the Air #1)
by Holly Black
Hardcover, 384 pages
Published January 2nd 2018 by Little, Brown Books for Young Readers
ISBN 0316310271
Of course I want to be like them. They're beautiful as blades forged in some divine fire. They will live forever.

And Cardan is even more beautiful than the rest. I hate him more than all the others. I hate him so much that sometimes when I look at him, I can hardly breathe.

Jude was seven years old when her parents were murdered and she and her two sisters were stolen away to live in the treacherous High Court of Faerie. Ten years later, Jude wants nothing more than to belong there, despite her mortality. But many of the fey despise humans. Especially Prince Cardan, the youngest and wickedest son of the High King.

To win a place at the Court, she must defy him–and face the consequences.

In doing so, she becomes embroiled in palace intrigues and deceptions, discovering her own capacity for bloodshed. But as civil war threatens to drown the Courts of Faerie in violence, Jude will need to risk her life in a dangerous alliance to save her sisters, and Faerie itself.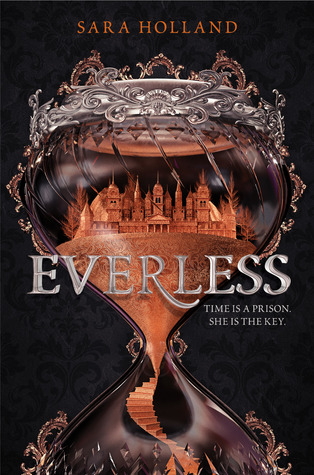 Everless
by Sara Holland
Hardcover, 368 pages
Published January 2nd 2018 by HarperTeen
ISBN 0062653652
In the kingdom of Sempera, time is currency—extracted from blood, bound to iron, and consumed to add time to one's own lifespan. The rich aristocracy, like the Gerlings, tax the poor to the hilt, extending their own lives by centuries.

No one resents the Gerlings more than Jules Ember. A decade ago, she and her father were servants at Everless, the Gerlings' palatial estate, until a fateful accident forced them to flee in the dead of night. When Jules discovers that her father is dying, she knows that she must return to Everless to earn more time for him before she loses him forever.

But going back to Everless brings more danger—and temptation—than Jules could have ever imagined. Soon she's caught in a tangle of violent secrets and finds her heart torn between two people she thought she'd never see again. Her decisions have the power to change her fate—and the fate of time itself.
Heart on Fire
(Kingmaker Chronicles #3)
by Amanda Bouchet
ebook
Published January 2nd 2018 by Sourcebooks Casablanca
ISBN 1492626082
The riveting conclusion to the Kingmaker Chronicles, available January 2018!

Who is Catalia Fisa?With the help of pivotal figures from her past, Cat begins to understand the root of her exceptional magic, her fated union with Griffin Sinta, and Griffin's role in shaping her destiny.

Only Cat holds the key to unlocking her own power, and that means finally accepting herself, her past, and her future in order to protect her loved ones, confront her murderous mother, and taking a final, terrifying step--reuniting all three realms and taking her place as the Queen of Thalyria.

What doesn't kill her will only make her stronger...we hope.
Something to Howl About
(Alphaville 0.5)
by Christine Warren
Kindle Edition, 1st edition, 86 pages
Published January 2nd 2018 by Swerve
ASINB076B9YVMV
WELCOME TO ALPHAVILLE, where the she-wolves and alpha-males play. . .for keeps, in a brand-new paranormal romance series from New York Times bestselling author Christine Warren.

Dr. Annie Cryer has been called many things: Genius. Child prodigy. Scientific wonder.

Wolf Shifter.

Banished from her pack years ago, Annie's lone wolf wandering has brought her to Alpha, Washington, home to all shifters who don't quite fit in in the "normal" shifter word. Now Annie has the chance to go back home...if only she can make good on a favor her alpha owes the mayor of "Alphaville." But it's not much of a favor when you're helping the hottest shifter in town...

Grizzly shifter Jonas Browning has a clan in trouble. They haven't had a child born in over a hundred years...and their clan faces going completely extinct. Genetic scientist Anne Cryer has been sent to help save them. But what Jonas doesn't count on is being irresistibly drawn to the small wolf shifter, and his bear isn't about to let her go...
The Ones Who Got Away
(The Ones Who Got Away #1)
by Roni Loren
Mass Market Paperback, 354 pages
Published January 2nd 2018 by Sourcebooks Casablanca
ISBN 1492651400
Liv's words cut off as Finn got closer. The man approaching was nothing like the boy she'd known. The bulky football muscles had streamlined into a harder, leaner package and the look in his deep green eyes held no trace of boyish innocence.

It's been twelve years since tragedy struck the senior class of Long Acre High School. Only a few students survived that fateful night—a group the media dubbed The Ones Who Got Away.

Liv Arias thought she'd never return to Long Acre—until a documentary brings her and the other survivors back home. Suddenly her old flame, Finn Dorsey, is closer than ever, and their attraction is still white-hot. When a searing kiss reignites their passion, Liv realizes this rough-around-the-edges cop might be exactly what she needs...
Promise Not to Tell
(Cutler, Sutter & Salinas #2)
by Jayne Ann Krentz
Hardcover, 325 pages
Published January 2nd 2018 by Berkley Books
ISBN 0399585273
A painter of fiery, nightmarish visions throws herself into the sea—but she leaves her secrets behind . . .

Seattle gallery owner Virginia Troy has spent years battling the demons that stem from her childhood time in a cult and the night a fire burned through the compound, killing her mother. And now one of her artists has taken her own life, but not before sending Virginia a last picture: a painting that makes Virginia doubt everything about the so-called suicide—and her own past.

Like Virginia, private investigator Cabot Sutter was one of the children in the cult who survived that fire... and only he can help her now. As they struggle to unravel the clues in the painting, it becomes clear that someone thinks Virginia knows more than she does and that she must be stopped. Thrown into an inferno of desire and deception, Virginia and Cabot draw ever closer to the mystery of their shared memories—and the shocking fate of the one man who still wields the power to destroy everything they hold dear.
Death Below Stairs
(Kat Holloway Mysteries #1)
by Jennifer Ashley
Paperback, 336 pages
Published January 2nd 2018 by Berkley Books
ISBN 0399585516
Victorian class lines are crossed when cook Kat Holloway is drawn into a murder that reaches all the way to the throne.

Highly sought-after young cook Kat Holloway takes a position in a Mayfair mansion and soon finds herself immersed in the odd household of Lord Rankin. Kat is unbothered by the family's eccentricities as long as they stay away from her kitchen, but trouble finds its way below stairs when her young Irish assistant is murdered.

Intent on discovering who killed the helpless kitchen maid, Kat turns to the ever-capable Daniel McAdam, who is certainly much more than the charming delivery man he pretends to be. Along with the assistance of Lord Rankin's unconventional sister-in-law and a mathematical genius, Kat and Daniel discover that the household murder was the barest tip of a plot rife with danger and treason—one that's a threat to Queen Victoria herself.
JANUARY 8th
Under the Lights
(Bright Lights Duet #1)
by Tia Louise
ebook, 350 pages
Published January 8th 2018 by TLM Productions LLC
A thrilling, white-hot second-chance romance duet from USA Today bestselling author Tia Louise…

Heroes don't last long around here…

Fall in love with the sexiest girl in New Orleans?
Check.

Prepare to die for her?
Double-check.

Larissa is the most beautiful woman I've ever seen.
She's the rising star of the Pussycat Angels, the hottest burlesque show in the French Quarter.

I'll never forget the first time I saw her.
The curve of her breast outlined by sparkling rhinestones.
Slim hips wrapped in black fishnets.
Long, dark hair…

She's the Dark Angel who stole my heart.
Her body is intoxicating, our love overwhelming.

Cat eyes and blood red lips.
Sizzling fingers on white-hot skin.
I couldn't keep my hands off her…

But her fame had a dark side,
A sinister shadow lurking under the lights.

I would do anything to save her…
He would do anything to see me dead.
Love Between Enemies
(Grad Night #2)
by Molly E. Lee
ebook, 221 pages
Published January 8th 2018 by Entangled: Crush
ISBN 1640634606
Zoey Handler is ready to put an end to her decade-long rivalry with Gordon Meyers. They've traded top spot between valedictorian and salutatorian for years, but all that's over now. Right? But after a crazy graduation speech prank gets out of hand, suddenly their rivalry turns into all-out war. Time to make peace with a little friendly payback.

Step one? Make him believe they're now friends.

Step two? Show him the time of his life at an epic graduation party.

Step three? Don't fall for his tricks.

Step four? Absolutely, positively, do not kiss him again.

So what if he's cute? (Okay, hot.) So what if he's charming? (Heaven help her, tempting.) So what if he apologizes? (That has to be fake.) She knows the real Gordon. And no matter how much her heart begs her to stop, there's no turning back.
JANUARY 9th
Blood Fury
(Black Dagger Legacy #3)
by J.R. Ward
Hardcover, 432 pages
Published January 9th 2018 by Ballantine Books
ISBN 0425286576
A vampire aristocrat, Peyton is well aware of his duty to his bloodline: mate with an appropriate female of his class and carry on his family's traditions. And he thought he'd found his perfect match—until she fell in love with someone else. Yet when his split-second decision in a battle with the enemy endangers the life of another trainee, Peyton has to face the idea that his future, and his heart, actually lie with another.

Novo, as a female in the Black Dagger Brotherhood's training program, feels like she has to prove herself to everybody—and she has no interest in being distracted by falling in love. But when Peyton proves to be so much more than a rich playboy, she is forced to confront the tragedy that has broken her soul and closed her off from love.

As the two grapple with Novo's past and Peyton's present, another couple must contend with an erotic connection that is unparalleled—and potentially scandalous.

Saxton, who has had his heart broken, discovers in himself a deep-seated attraction to Ruhn, a new member of the household. But will the other male explore the connection? Or will he close his mind and his heart to what could be true love . . . and cost Saxton everything?
Man Candy
(Real Love #3)
by Jessica Lemmon
Kindle Edition, 1st edition, 213 pages
Published January 9th 2018 by Loveswept
ASINB071VQKVCK
Is there room for two in that sleeping bag? When it comes to love, a chiseled loner takes the scenic route in this irresistible standalone from the author of Eye Candy ("Truly the perfect romantic comedy."—Lauren Layne).

Dax: After spending the summer buried up to my eyeballs in my family's affairs, I'm ready for a break. The kind of break where I can spend two solid weeks camping and fishing in the company of absolutely no one. Then I find myself directly in the path of a drop-dead gorgeous tornado by the name of Becca Stone. Who can resist a night with a damsel in distress? Especially when she happens to be a leggy blonde? The last thing I expect is for Becca to show up on my cabin doorstep the next night, shivering in the rain and ready for seconds.

Becca: One minute I'm admiring the rock-hard jaw of the Magic Mike lookalike who walks into my bar, and the next I'm getting fired by my own brother. Loudly. In front of everyone. Luckily Dax Vaughn is a gentleman who aims his white-hot smile at me. Oh, it's on. Wham, bam, thank you ma'am. Then a torrential storm washes out the main road and causes a massive power outage, giving us two whole weeks to enjoy each other's company. At which point Dax will go back home, leaving "us" in the rearview mirror. That's the plan. Or it was . . . until I started falling for him.
Infraction
(Players Game #2)
by Rachel Van Dyken
Kindle Edition, 278 pages
Published January 9th 2018 by Skyscape
ASINB071G5VMVP
New York Times bestselling author Rachel Van Dyken proves that everyone scores to win. But off the field, a fumble can change the entire game.

Pro footballer Miller Quinton would do anything for his best friend and teammate—including "fake dating" his friend's sister. What no one knows is that seven months ago in Vegas, Miller and Kinsey did a whole lot more than just kiss. Miller knows that this cheerleader is off-limits to him and any guy on the team. Still, he can't stop himself.

Kinsey's whole world is on the verge of crumbling. Her dad has cancer. Her overprotective brother is falling apart. Dating Miller may be a fake-out, but he's the one guy who can make her forget about everything—including all the reasons she stayed away from football players. With each heated moment, Miller feels more like a safe place…even though he's not safe at all.

Now temptation is testing every rule in the game of love. But how long can they go on playing when winning is a harder goal than either of them imagined?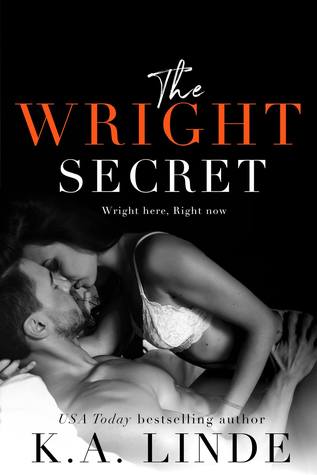 The Wright Secret
by K.A. Linde
Published January 9th 2018 by K.A. Linde Inc.
A new brother's-best-friend stand alone romance by USA Today bestselling author K.A. Linde…

I was just his best friend's little sister.

But he was always more than that to me.

After twelve years of pining over Patrick's easy smile, baby blues, and captivating charm, I decide to take matters into my own hands—and completely blow my chance.

Who knew a self-proclaimed manwhore would decide to be a gentleman the first time I'm naked in his bed? Definitely, not me. But when I land there again, neither of us has any intention of stopping.

There's only one problem: nobody can know. Especially not my three older brothers. If they found out, all hell would break loose.

So I'm willing to keep our secret...

Because I want him Wright here, right now.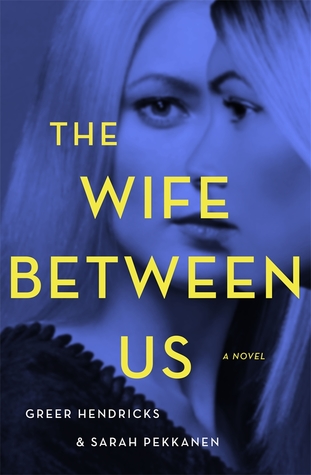 The Wife Between Us
by Greer Hendricks, Sarah Pekkanen
Hardcover, 352 pages
Published January 9th 2018 by St. Martin's Press
ISBN 1250130921
A novel of suspense that explores the complexities of marriage and the dangerous truths we ignore in the name of love.
When you read this book, you will make many assumptions.
You will assume you are reading about a jealous wife and her obsession with her replacement.
You will assume you are reading about a woman about to enter a new marriage with the man she loves.
You will assume the first wife was a disaster and that the husband was well rid of her.
You will assume you know the motives, the history, the anatomy of the relationships.
Assume nothing.

Discover the next blockbuster novel of suspense, and get ready for the read of your life.
JANUARY 12th
Dirt
(Evergreen #1)
by Cassia Leo
375 pages
Expected publication: January 12th 2018 by Gloss Publishing LLC
The hard-hitting, emotional first installment in a new series from New York Times bestselling author Cassia Leo.

Jack and I had everything. Then, in one brutal instant, the universe tilted on its side, discarding us into black nothingness.

Now, I have a cocky a**hole for a husband.

The only way we communicate anymore is when we're fighting or f**king.

With nothing left to lose, I write Jack a goodbye letter and head for Portland, where I quickly meet a neighbor who helps me find a job.

My new neighbor—hot, tattooed ex-soldier Isaac Evans—is complicated. Nevertheless, we form a fast friendship, bonding over our mutual desire to create something beautiful from the wreckage of our lives.

But despite the distance between us, Jack and I are still trying to make things work—fighting and f**king dirtier than ever. And he doesn't appreciate my new friendship with Isaac. Not one f**king bit.
JANUARY 15th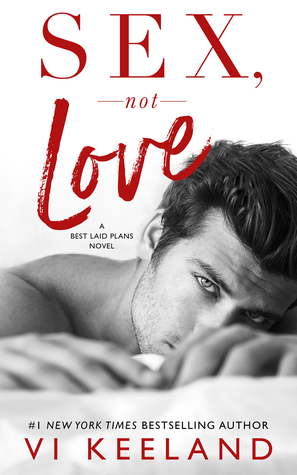 Sex, Not Love
by Vi Keeland
Paperback, 300 pages
Expected publication: January 15th 2018 by C. Scott Publishing Corp.
ISBN 1942215703
From #1 New York Times Bestseller Vi Keeland, comes a new, sexy standalone novel.

My relationship with Hunter Delucia started backwards.

We met at a wedding—him sitting on the groom's side, me sitting on the bride's. Stealing glances at each other throughout the night, there was no denying an intense, mutual attraction.

I caught the bouquet; he caught the garter. Hunter held me tightly while we danced and suggested we explore the chemistry sparking between us. His blunt, dirty mouth should've turned me off. But for some crazy reason, it had the opposite effect on me.

We ended up back in my hotel room. The next morning, I headed home to New York leaving him behind in California with the wrong number.

I thought about him often, but after my last relationship, I'd sworn off of charming, cocky, gorgeous-as-sin men. A year later, Hunter and I met again at the birth of our friends' baby. Our attraction hadn't dulled one bit. After a whirlwind trip, he demanded a real phone number this time. So I left him with my mother's—she could scare away any man with her talks of babies and marriage—and flew back home.

I'd thought it was funny, until the following week when he rang the bell at Mom's house for Sunday night dinner. The crazy, gorgeous man had won over my mother and taken an eight-week assignment in my city. He proposed we spend that time screwing each other out of our systems.

Eight weeks of mind-blowing sex with no strings attached? What did I have to lose?

Nothing, I thought.
It's just sex, not love.
But you know what they say about the best laid plans…
Deviant
(Condemned #5)
by Gemma James
Kindle Edition
Expected publication: January 15th 2018
ASINB076HS3QT5
Sometimes light can be found in the dark. Rafe is a blazing sun in the center of my universe. He's my strength. The only man capable of healing me. He's the love of my life.

He's also my enforcer. The strikes of his belt shield me from self-harm's temptation, but old habits are hard to break. No matter how much light we infuse into our deviant world, we still feed off each other's twisted desires.

Now I stand before him dressed in white, on the cusp of putting my fragile heart into his hands forever.

But what if forever ends today?

What if the past isn't finished with us yet?

We've gone through hell to get here, and nothing and no one is going to take this away from us.

Even if I have to kill for it.
JANUARY 16th
Can't Let Her Go
(Nashville Dreams #2)
by Sandy James
Paperback, 384 pages
Expected publication: January 16th 2018 by Forever Yours
ISBN 1455595608
In Nashville the music is louder, the dreams are bigger, and love can bring a cowboy to his knees.

Ethan Walker is Nashville royalty. Born to the King and Queen of Country Music, he's spent his life trying to escape the spotlight of his parents' fame, even walking away from his own promising singing career. He's the kind of cowboy who prefers flannel to flashbulbs, hay fields to hit records, and the solitude of his horse farm to the nightlife along Music Row. The last thing he wants is attention, especially when it comes from country's latest star...

Chelsea Harris's meteoric rise up the charts and string of celebrity boyfriends mean that wherever she goes, the paparazzi follow. A duet with Nashville's favorite son is exactly what her new charity album needs, but when she approaches Ethan, he turns her down flat. To win the camera-shy cowboy over, Chelsea will have to approach him on his terms. Trouble is, the more time she spends on his farm, the more Ethan wants to keep her there.
My Kinda Mess
(Summer Sisters Book 4)
by Lacey Black
Kindle Edition, 298 pages
Expected publication: January 16th 2018
ASINB078C5HFRT
All her life, Lexi Summer has dreamed of one thing: to become a mother. As the youngest of six, she's accustomed to the chaos and camaraderie that comes with a big family, which is why she has been anxious to get a jump on this next phase in her life. She thought she had it all: the perfect house, husband, and future. Until one secret rips it all apart.

Nothing in Linkin Stone's life has been easy. Raised by a single mom, working two jobs, and helping with his much younger twin brothers which keep him on his toes. He busts his butt to right the wrong of someone from his past and keep the ones he loves safe. He doesn't need anyone or anything. But that all changes the moment he meets his sexy, feisty neighbor, Lexi.

When fates collide, two people on separate paths suddenly find themselves traveling the same road. Could an easy friendship turn into something more? Or in the end, will their decision kinda create one big mess?
Tempt Me
(Bodyguard Bad Boys #2)
by Carly Phillips
Kindle Edition
Expected publication: January 16th 2018 by CP Publishing
Bodyguard Bad Boys… Sexy, hot and oh so protective!

Burned by an ex with a wandering eye, Austin Rhodes has sworn off women. His sole focus is his young daughter - and despite his good intentions, the little girl's live-in nanny. He hired Mia Atwood to care for his child but he finds himself lusting after her instead. Keeping his distance isn't easy but he's determined to be a gentleman. Until Mia's past comes back to haunt her and she's in need of Austin's brand of protection. Suddenly she's his in every sense of the word — and he'll do whatever it takes to shield the woman who tempts him beyond reason.
Down by Contact
(The Barons #2)
by Santino Hassell
Kindle Edition, 220 pages
Expected publication: January 16th 2018 by InterMix
Original TitleDown By Contact
ASINB071NCSHHM
Two rival football players begin a game with higher stakes than the Super Bowl in this steamy romance from the author of Illegal Contact.

Simeon Boudreaux, the New York Barons' golden-armed quarterback, is blessed with irresistible New Orleans charm and a face to melt your mama's heart. He's universally adored by fans and the media. Coming out as gay in solidarity with his teammate hasn't harmed his reputation in the least—except for some social media taunting from rival linebacker Adrián Bravo.

Though they were once teammates, Adrián views Simeon as a traitor and the number-one name on the New Jersey Predators' shit list. When animosity between the two NFL players reaches a boiling point on the field, culminating in a dirty fist fight, they're both benched for six games and sentenced to joint community service teaching sullen, Brooklyn teens how to play ball.

At first, they can barely stand to be in the same room, but running the camp forces them to shape up. With no choice but to work together, Simeon realizes Adrián is more than his alpha-jerk persona, and Adrián begins to question why he's always had such strong feelings for the gorgeous QB…
Down on Me
(Man of the Month #1)
by J. Kenner
Kindle Edition, 250 pages
Expected publication: January 16th 2018 by Martini & Olive
ASINB076BTFCZ2
Tight muscles. Vibrant Ink.
Meet Mr. January. Winter's never looked so hot…

Certified bachelor Reece Walker wants two things — to save the local bar he manages and to get Jenna Montgomery into his bed.

He has a few ideas for the bar. But Jenna... well, he's going to have to rely on cold showers, because she's been his best friend for years, and that's a line he just can't cross.

Until one wild kiss on a dark night changes everything. Now Reece is certain Jenna's meant to be his.

And with long nights in bed, sensual caresses, and deep, lingering kisses, he sets out to thoroughly convince her that friends can be lovers, too.
Headmaster
(Lessons From the Rack #2)
by Tara Sue Me
Kindle Edition, 304 pages
Expected publication: January 16th 2018 by Berkley
ASINB072DZPYP1
The New York Times bestselling author of the Submissive novels delivers a scintillating new erotic romance, where two instructors redefine the phrase "teacher's pet" . . . .

Lennox MacLure, owner of the RACK Academy, has sworn off the Dominant/submissive lifestyle. Years ago, his submissive, Winnie, died in a car accident following a heated argument for which he blames himself. Guilt-ridden and emotionally closed off, Lennox sees the academy as both his punishment and penance for her death.

Mariela, a dance instructor and a natural submissive, was Winnie's best friend and longs to help Lennox move past his grief. She's accepted that he will never see her as anything more than a friend, but she still wants to help him acknowledge what he needs. Mariela comes up with a plan of seduction, guaranteed to unleash the Dominant he's willfully buried—but the passion they unleash could prove to be stronger than they are ready to handle.
A Merciful Secret
(Mercy Kilpatrick #3)
by Kendra Elliot
Kindle Edition, 1st edition, 332 pages
Expected publication: January 16th 2018 by Montlake Romance
ASINB06Y5MTNMQ
A pair of ritual murders could expose Mercy Kilpatrick to something terrifying: her own past…

Raised off the grid by survivalists, Mercy Kilpatrick believed in no greater safeguard than the backwoods of Oregon. Unforgiven by her father for abandoning the fold for the FBI, Mercy still holds to her past convictions. They're in her blood. They're her secrets—as guarded as her private survival retreat hidden away in the foothills.

In a cabin near her hideaway, Mercy encounters a young girl whose grandmother is dying from multiple knife wounds. Hundreds of miles away, a body is discovered slashed to death in a similar way. The victims—a city judge and an old woman living in the woods—couldn't be more different. With the help of police chief Truman Daly, Mercy must find the killer before the body count rises. Mercy knows that the past has an edge on her. So does her family. How can she keep her secrets now…when they're the only things that can save her?
A Warriner to Tempt Her
(Wild Warriners #3)
by Virginia Heath
Paperback, USA edition, 282 pages
Expected publication: January 16th 2018 by Harlequin
ISBN 1335522611
A shy innocent…wary of all men…

After a shocking incident, shy Lady Isabella Beaumont is perfectly happy to stay in the background and let her sister get all the attention from handsome suitors! However, working with Dr. Joseph Warriner to help the sick and needy pushes her closer to a man than she's ever been before. Is this man worth trusting with her deepest of desires…?
The Marquess Tames His Bride
(Brides for Bachelors #2)
by Annie Burrows
Paperback, 288 pages
Expected publication: January 16th 2018 by Harlequin Historical
ISBN 133552259X
A Brides for Bachelors story

The Marquess of Rawcliffe has always found his feisty childhood friend Clare Cottam enthralling. Forbidden by her strict father to pursue a relationship, he's kept his distance. But the couple is embroiled in a heated argument that puts Clare's reputation in danger, and Rawcliffe is forced to declare her his fiancée! It will be his pleasure to tame his independent, innocent bride…
Iron Gold
(Red Rising Saga #4)
by Pierce Brown
Hardcover, 480 pages
Expected publication: January 16th 2018 by Del Rey Books
ISBN 042528591X
They call him father, liberator, warlord, Reaper. But he feels a boy as he falls toward the pale blue planet, his armor red, his army vast, his heart heavy. It is the tenth year of war and the thirty-second of his life.

A decade ago, Darrow was the hero of the revolution he believed would break the chains of the Society. But the Rising has shattered everything: Instead of peace and freedom, it has brought endless war. Now he must risk everything he has fought for on one last desperate mission. Darrow still believes he can save everyone, but can he save himself?

And throughout the worlds, other destinies entwine with Darrow's to change his fate forever:

A young Red girl flees tragedy in her refugee camp and achieves for herself a new life she could never have imagined.

An ex-soldier broken by grief is forced to steal the most valuable thing in the galaxy—or pay with his life.

And Lysander au Lune, the heir in exile to the sovereign, wanders the stars with his mentor, Cassius, haunted by the loss of the world that Darrow transformed, and dreaming of what will rise from its ashes.

Red Rising was the story of the end of one universe, and Iron Gold is the story of the creation of a new one. Witness the beginning of a stunning new saga of tragedy and triumph from masterly New York Times bestselling author Pierce Brown.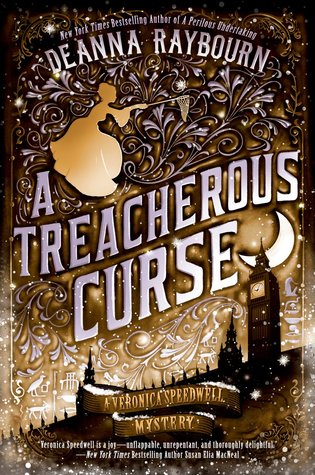 A Treacherous Curse
(Veronica Speedwell #3)
by Deanna Raybourn
Hardcover, 352 pages
Expected publication: January 16th 2018 by Berkley
ISBN 0451476174
Members of an Egyptian expedition fall victim to an ancient mummy's curse in a thrilling Veronica Speedwell novel from the New York Times bestselling author of the Lady Julia Grey mysteries.
London, 1888. As colorful and unfettered as the butterflies she collects, Victorian adventuress Veronica Speedwell can't resist the allure of an exotic mystery—particularly one involving her enigmatic colleague, Stoker. His former expedition partner has vanished from an archaeological dig with a priceless diadem unearthed from the newly discovered tomb of an Egyptian princess. This disappearance is just the latest in a string of unfortunate events that have plagued the controversial expedition, and rumors abound that the curse of the vengeful princess has been unleashed as the shadowy figure of Anubis himself stalks the streets of London.

But the perils of an ancient curse are not the only challenges Veronica must face as sordid details and malevolent enemies emerge from Stoker's past. Caught in a tangle of conspiracies and threats—and thrust into the public eye by an enterprising new foe—Veronica must separate facts from fantasy to unravel a web of duplicity that threatens to cost Stoker everything. . . .
JANUARY 17th
Loving Hard: A Chesapeake Blades Hockey Romance
(The Chesapeake Blades Book 2)
by Lisa B. Kamps
Kindle Edition
Expected publication: January 17th 2018 by BimHaven Press
ASINB076QJVH7W
Because sometimes love is the hardest game of all…

Sammie Reigler is done with men. At least, with one man in particular: her ex-husband. She fell head-over-heels in love, blindly jumped into marriage—and promptly had her heart broken when her husband served her with divorce papers while he was overseas. She picked up the shattered remnants of her life and took their daughter back home to Baltimore, where she started a new life working as a teacher—and playing hockey for the Chesapeake Blades. Now if only she could ignore the emptiness that haunts her in the middle of the night…

Nobody who knew him would call Jonathan Reigler a coward, but that was exactly what he was. Two years ago, at one of the lowest points in his life, he walked away from the only woman who ever mattered—and lost a piece of his soul in the process. Now it's time to win his family back, and he'll stop at nothing to regain the love and trust of the one woman who means more to him than life itself.

When Sammie makes demands of her own, Jonathan has to decide if he's willing to expose his biggest weakness. Will Sammie be able to forgive him and learn to love the man he's become—or will she walk away, taking his heart with her?
JANUARY 22nd
After Hours
(The Boardroom #1)
by Lynda Aicher
Expected publication: January 22nd 2018 by Carina Press
ISBN139781488081132
The Boardroom. After hours, it's where Bay Area moguls indulge their fantasies. Ties are loosened. Inhibitions, too.

Assistant Avery Fast watched from a distance, mouth gaping, blood roaring wildly in her ears as she stared at the naked woman on the table before her. At executive Carson Taggert ordering a man to pleasure her. It made her feel guilty, embarrassed…and hot.

Carson watched and waited. Waited for Avery to notice him in the Boardroom. Waited for her to like what she saw. Waited to see what she'd do the next day. And the next. He couldn't let her go—not when she'd seen what goes on in the Boardroom. He couldn't stop thinking about the desire in her eyes, the flush on her cheeks, her obvious arousal.

Getting her to join was easy. But now Carson wants Avery all to himself.
Until You're Mine
(Fighting For Her)
by Cindi Madsen
ebook, 393 pages
Expected publication: January 22nd 2018 by Entangled Publishing, LLC (Embrace)
ISBN 1640634509
You might've heard of me, Shane Knox, the guy who rose quickly through the MMA fighter ranks, only to crash just as fast. No one cares about personal reasons when it comes to losing fights and money. I'm determined to get back to where I was. For you to hear my name again. I've finally convinced the owner of Team Domination to take a chance and get me back in fighting—and winning—shape. What I didn't bargain for is the guy's spitfire of a daughter. Factor in her two professional-fighter brothers who are acting as my coaches and the fact that my career hangs in the balance, and Brooklyn's the last girl I should be fantasizing about.

The closer we get, the more I want Brooklyn. The stakes are high, and I know there's a big chance of both of us getting hurt, but I won't stop until she's mine.
VIP
(Billionaire Bachelors Book 1)
by Lila Monroe
Kindle Edition
Expected publication: January 22nd 2018 by Lila Monroe Books
ASINB0777HKWTX
Welcome to Billionaire Bachelors Inc, where the sexiest men in the city are about to meet their match..

Hot bachelor Max Carlisle is heir to a media empire, tabloid catnip, and… wants to hire me to be his fake fiancee. I know what it takes to keep a billionaire in line, but signing up for seven days in close quarters with this Very Irresistible Playboy? It's just asking for trouble. The kind of thrilling, reckless trouble I could use a little more of since my career is currently ass-backwards in a mud bath with six shih-tzus (don't ask).

So do I:
a) Take the job, and bicker wildly every step of the way?
b) Embark on a mad-cap treasure hunt to claim his billion-dollar inheritance?
c) Try my hardest not to fall head-over-heels in love with him and wind up having the best sex of my life?
d) All of the above?

Something tells me I'm about to be way out of my league… and under the most handsome, infuriating man I've ever met. But with a fortune on the line, can we beat out his crazy relatives to win the prize? And will our fake relationship be game over at the finish line?

Find out in the new sexy, hilarious romantic comedy from Lila Monroe!
JANUARY 23rd
Reign of the Fallen
(Reign of the Fallen #1)
by Sarah Glenn Marsh
Hardcover, 384 pages
Expected publication: January 23rd 2018 by Razorbill
ISBN 0448494396
Odessa is one of Karthia's master necromancers, catering to the kingdom's ruling Dead. Whenever a noble dies, it's Odessa's job to raise them by retrieving their souls from a dreamy and dangerous shadow world called the Deadlands. But there is a cost to being raised--the Dead must remain shrouded, or risk transforming into zombie-like monsters known as Shades. If even a hint of flesh is exposed, the grotesque transformation will begin.

A dramatic uptick in Shade attacks raises suspicions and fears among Odessa's necromancer community. Soon a crushing loss of one of their own reveals a disturbing conspiracy: someone is intentionally creating Shades by tearing shrouds from the Dead--and training them to attack. Odessa is faced with a terrifying question: What if her necromancer's magic is the weapon that brings Karthia to its knees?
Blaze Erupting
(Scorpius Syndrome #4.5)
by Rebecca Zanetti
Kindle Edition, 125 pages
Expected publication: January 23rd 2018 by Evil Eye Concepts, Incoporated
ASINB076HBX4X2
From New York Times bestselling author, Rebecca Zanetti, comes a new Scorpius Syndrome/A Brigade Novella…

Hugh Johnson is nobody's hero, and the idea of being in the limelight makes him want to growl. He takes care of his brothers, does his job, and enjoys a mellow evening hanging with his hound dog and watching the sports channel. So when sweet and sexy Ellie Smithers from his college chemistry class asks him to save millions of people from a nuclear meltdown, he doggedly steps forward while telling himself that the world hasn't changed and he can go back to his relaxing life. One look at Ellie and excitement doesn't seem so bad.

Eleanor Smithers knows that the Scorpius bacteria has and will change life as we know it, but that's a concern for another day. She's been hand-picked as the computer guru for The Brigade, which is the USA's first line of defense against all things Scorpius, including homegrown terrorists who've just been waiting for a chance to strike. Their target is a nuclear power plant in the east, and the only person who can help her is its director, the sexy, laconic, dangerous man she had a crush on so long ago.
Claimed in Shadows
(Midnight Breed #15)
by Lara Adrian
ebook, 300 pages
Expected publication: January 23rd 2018 by Lara Adrian, LLC
ISBN139781939193193
In this pulse-pounding new Midnight Breed vampire romance novel from New York Times and #1 international bestselling author Lara Adrian, passion explodes between a daywalking member of the Order and a fiery female warrior whose shadowy past will test the bonds of both duty and desire.

As the son of a formidable Breed warrior, Aric Chase has been devoted to the Order all his life. With his training completed, all he needs is one successful mission before he can join the fight to destroy the Order's chief nemesis, Opus Nostrum. His rare ability to daywalk lands Aric an assignment in Montreal, where he learns he's to be teamed with another new recruit, a beautiful, but tough-as-nails Breedmate named Kaya Laurent.

Independent and driven, Kaya wants nothing more than to become a full-fledged member of the Order. Having grown up in squalor and neglect on the streets of Montreal, she longs for the close-knit family she's found during her training to be a warrior. Eager to prove herself, she is thrilled to be given the chance at a key operation—even if she must share the mission with an arrogant, far-too-seductive Breed male who's practically Order royalty.

Their unwanted partnership soon erupts into a desire neither of them can resist. But when Kaya's past reaches out from the shadows to call her back, she must decide between protecting a dark alliance that could shatter her dreams of joining the team and a truth that could not only forfeit Aric's faith in her, but bring the enemy right to the Order's door.
Falling Under: a Walker Security standalone novel
(Walker Security #3)
by Lisa Renee Jones
Kindle Edition, 5 pages
Expected publication: January 23rd 2018 by Julie Patra Publishing
ASINB076SHC8BT
Ex-special forces, Jacob King, is a man who keeps to himself, having learned the hard way that letting people close to you, trusting them, might just get you killed. A lesson he learned when members of his Special Ops team turned dirty, while others, men he considered friends, died. He made them pay. He made them hurt. He put them in jail. And so he doesn't trust anyone anymore. He keeps his women hot and fast, his friends few to none, and his clients through the elite Walker Security at a professional distance, but safe.

It works for him. Until it doesn't.

His newest job should be simple and cut and dry. Jewel Carpenter, the daughter of the CEO of Carpenter Enterprises, is receiving death threats. He's to protect her and find out who is issuing the treats.

Simple. Cut and Dry.

Until it's not.

Until the chemistry between he and Jewel is all about love, hate, and sex. But even as he fights the attraction to Jewel and discovers there is more to her than meets the eye, the real threat comes not from the threats she's receiving, but the connection she has to him. Because his past has come full circle, and those men he's made pay for their sins now want him to pay. And what better way than the woman in his bed?
xo, Zach
by Kendall Ryan
299 pages
Expected publication: January 23rd 2018 by Kendall Ryan Books
The first time we met was at a party.

Your ex arrived to show off the person he'd left you for last month, and you asked me to pretend to be your date.

I was more than happy to help. You were attractive, smart and witty--and that kiss we shared? It left me wanting you for days.

The second time we met was in my office on campus where we were both surprised to discover you were the new master's degree student in poetry that I would be working with. You promised to be professional. I did no such thing.

The late nights and intense study sessions spent alongside you majorly throw me off my game. I want you, and I fight with myself daily over this fact.

I know I'm crass, that my sexual innuendos and dirty mouth annoy you, but I live for those two bright spots of color in your cheeks. If that's the only reaction I can get out of you, I'll gladly take it.

You hate Mondays so every Monday I slip an anonymous poem into your bag and your smile gets me through the week.

I think I'm falling for you, and I know it's wrong. I know that I'm only supposed to be the adviser to your program and nothing more, but here's the thing. I think you're falling for me too.

xo, Zach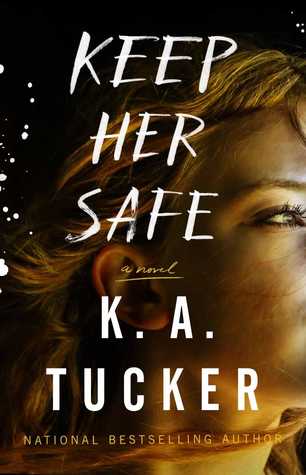 Keep Her Safe
by K.A. Tucker
Paperback, 448 pages
Expected publication: January 23rd 2018 by Atria Books
ISBN 1501133403
Making a Murderer meets Scandal in this story of police corruption, family secrets, and illicit affairs from bestselling author K.A. Tucker, celebrated for her "propulsive plot twists and searing seduction" (USA TODAY).

Noah Marshall has known a privileged and comfortable life thanks to his mother, the highly decorated chief of the Austin Police Department. But all that changes the night she reveals a skeleton that's been rattling in her closet for years, and succumbs to the guilt of destroying an innocent family's life. Reeling with grief, Noah is forced to carry the burden of this shocking secret.

Gracie Richards wasn't born in a trailer park, but after fourteen years of learning how to survive in The Hollow, it's all she knows anymore. At least here people don't care that her dad was a corrupt Austin cop, murdered in a drug deal gone wrong. Here, she and her mother are just another family struggling to survive...until a man who clearly doesn't belong shows up on her doorstep.

Despite their differences, Noah and Gracie are searching for answers to the same questions, and together, they set out to uncover the truth about the Austin Police Department's dark and messy past. But the scandal that emerges is bigger than they bargained for, and goes far higher up than they ever imagined.

Complex, gritty, sexy, and thrilling, Keep Her Safe solidifies K.A. Tucker's reputation as one of today's most talented new voices in romantic suspense.
Unlocking Fear
(Keys to Love #1)
by Kennedy Layne
Kindle Edition
Expected publication: January 23rd 2018 by Kennedy Layne Publishing
ASINB071QX2GDN
A captivating romantic suspense series from USA Today Bestselling Author Kennedy Layne where seduction burns but danger is never far behind...

A chance mishap with a sledgehammer was the sole reason a chilling nightmare was unleashed in Blyth Lake.

Noah Kendall's grisly discovery left him in the middle of a murder investigation and a neighbor who knew more than she was willing to say. Reese Woodward had returned to town with dark secrets, and he was determined to unravel them. While evil lurks in the darkness, seduction burns between them...only time was their enemy.

Will her secrets destroy what they've built, or can he earn her trust before the killer strikes again?
Sisters Like Us
(Mischief Bay #4)
by Susan Mallery
Paperback, 432 pages
Expected publication: January 23rd 2018 by Mira Books
ISBN 0778330907
The grass is always greener on your sister's side of the fence…

Divorce left Harper Szymanski with a name no one can spell, a house she can't afford and a teenage daughter who's pulling away. With her fledgeling virtual-assistant business, she's scrambling to maintain her overbearing mother's ridiculous Susie Homemaker standards and still pay the bills, thanks to clients like Lucas, the annoying playboy cop who claims he hangs around for Harper's fresh-baked cookies.

Spending half her life in school hasn't prepared Dr. Stacey Bloom for her most daunting challenge—motherhood. She didn't inherit the nurturing gene like Harper and is in deep denial that a baby is coming. Worse, her mother will be horrified to learn that Stacey's husband plans to be a stay-at-home dad…assuming Stacey can first find the courage to tell Mom she's already six months pregnant.

Separately they may be a mess, but together Harper and Stacey can survive anything—their indomitable mother, overwhelming maternity stores and ex's weddings. Sisters Like Us is a delightful look at sisters, mothers and daughters in today's fast-paced world, told with Susan Mallery's trademark warmth and humor.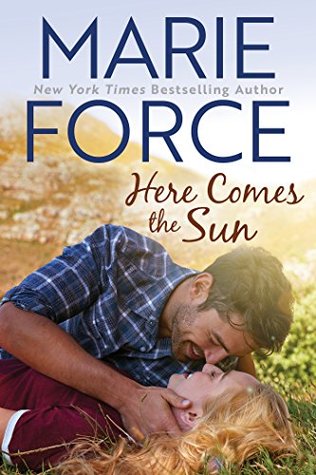 Here Comes the Sun
(Butler, Vermont #3)
by Marie Force
Kindle Edition
Expected publication: January 23rd 2018 by HTJB, Inc.
ASINB077Z2YNNF
Wade Abbott is one and done.
One look, one conversation, one weekend, and he knows who he wants.

Except, Mia Simpson is not free to return his affection. In fact, he suspects she's in an abusive marriage, but she never confirms that, and he has no choice but to mind his own business where she's concerned.

Two years after they first met and a year after he last heard from her, Mia shows up half-frozen, bruised and beaten on his doorstep, needing something only Wade can provide.

He's determined to make it work, no matter the cost. Grab the latest in a series you will fall in love with!
About That Kiss
(Heartbreaker Bay #5)
by Jill Shalvis
Mass Market Paperback, 384 pages
Expected publication: January 23rd 2018 by Avon
ISBN 0062741772
When love drives you crazy . . .

When sexy Joe Malone never calls after their explosive kiss, Kylie shoves him out of her mind. Until she needs a favor, and it's a doozy. Something precious to her has been stolen and there's only one person with unique finder-and-fixer skills that can help—Joe. It means swallowing her pride and somehow trying to avoid the temptation to throttle him—or seduce him.

the best thing to do . . .

No, Joe didn't call after the kiss. He's the fun time guy, not the forever guy. And Kylie, after all she's been through, deserves a good man who will stay. But everything about Kylie makes it damned hard to focus, and though his brain knows what he has to do, his heart isn't getting the memo.

… is enjoy the ride.

As Kylie and Joe go on the scavenger hunt of their lives, they discover surprising things about each other. Now, the best way for them to get over "that kiss" might just be to replace it with a hundred more.
Fall from Grace
by Danielle Steel
Kindle Edition, 320 pages
Expected publication: January 23rd 2018 by Delacorte Press
ASINB071VB3B79
From #1 New York Times bestselling author Danielle Steel comes the gripping story of a woman who loses everything—her husband, her home, her sense of self and safety, and her freedom.
Sydney Wells's perfect life with her wealthy, devoted husband vanishes when he dies suddenly in an accident. Widowed at forty-nine, she discovers he has failed to include her in his will. With Andrew's vicious daughters in control of his estate, and no home or money, Sydney finds a job in fashion, despite her own designer daughters' warnings. Naïve, out of her element, and alone in a world of shady international deals and dishonest people, she is set up by her boss and finds herself faced with criminal prosecution.

What happens when you lose everything? Husband, safety, protection, money, and reputation gone, faced with prison, she must rebuild her own life from the bottom to the top again, with honor, resourcefulness, and dignity. Sydney finds herself, as well as courage and resilience. Taking life by the horns, she revives her own career as a talented designer, from New York to Hong Kong, risking all in an exotic, unfamiliar world. She is determined to forge a new life she can be proud of.
JANUARY 24th
Love Me Like This
(The Morrisons #3)
by Bella Andre
Expected publication: January 24th 2018
JANUARY 30th
Baby, I'm Howling for You
(Alphaville #1)
by Christine Warren
Paperback, 304 pages
Expected publication: January 30th 2018 by St. Martin's Press
ISBN 1250120721
WELCOME TO ALPHAVILLE, where the she-wolves and alpha-males play. . .for keeps.

Renny Landry is a wolf on the run. Pursued by a shapeshifting stalker and his slobbering pack of killer coyotes, she is forced to flee her job as a librarian to find sanctuary in the wooded hills of Alpha, Washington. A well-secluded safe space for troubled shifters, Alpha is Renny's last hope. But the first person she meets there is a gorgeous alpha male with fiery eyes, fierce tattoos, and one ferocious appetite—for her…

Mick Fischer thought he left his past behind when he moved to Alpha. But fate has a way of biting him in the tail when a female wolf shows up on his property. Wounded, desperate—and disarmingly hot—Renny brings out the snarling, protective alpha beast in Mick like no other woman he's known. Can these two haunted, hunted wolves manage to mate for life…even as the deadliest past demons howl at their heels?
Thanks Fur Last Night
by Eve Langlais, Milly Taiden, Kate Baxter
Paperback, 400 pages
Expected publication: January 30th 2018 by St. Martin's Griffin
ISBN 1250159717
Enter a world of smoldering shifters in this scintillating anthology headlined by New York Times bestselling authors Eve Langlais and Milly Taiden with brand-new, never published novellas!

Bearing His Sin
Cole should have killed Anja the moment he realized she was his mate. Instead, he let her live and now they're on the hunt, chasing the morons who think they can force her to marry another man. Like hell. And while this shapeshifting bear might have his share of sins, he's not going to let little things like murder and mayhem prevent him from having the woman meant to be the keeper of his heart.

Bought by the Bear
Josilyn Martinez just needed the money to help raise her nephew. That's it. There's no other reason she would take a job posing as a shifter's mate so he can assure his grandmother he's settled down. There's no reason to stay at his place so they learn "more about each other." And there's definitely no good reason she should get involved with the hard, hot, and handsome shifter that's hired her.
Xander just needs a fake mate for a week to get his grandmother off his back. But what's a bear shifter to do when the impostor mate he hired turns out to be his actual mate? All sweet, luscious curves and a heart of gold, Xander's not going to let his mate get away. Now all he has to do is show her that they belong together, one kiss and touch at a time...

The Alpha and I
Devon Kincaid is happy with her new life in Lowman, Idaho. Her little bar on the outskirts of the tiny, isolated town is doing well, and she's not even interested in finding a man. But when she finds a bleeding man—a hot, hard, handsome, naked bleeding man—in the snow one night, Devon brings him home to care for him. He's definitely not like any man she's ever met before, but what she doesn't realize is that he's not just a man…

Liam Murphy isn't simply a werewolf. He's the Alpha. In a heated battle with a deadly bear shifter, he's moved his pack to the Sawtooth Wilderness in order to draw danger from them. He was hoping to escape his problems—but the last thing he expects to find in the isolated Idaho wilderness was his mate. Fragile and unfamiliar with the violent supernatural world, the only way he can protect Devon is to make her what he is: a werewolf. He only hopes that in the process convincing her to enter fully into his world, that he doesn't drive away the one woman he can't live without.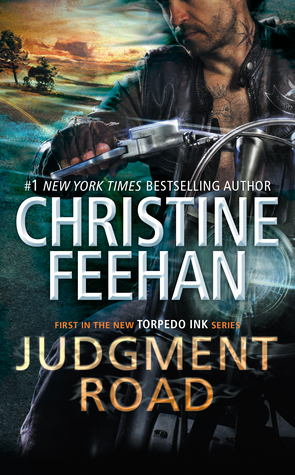 Judgment Road
(Torpedo Ink #1)
by Christine Feehan
Paperback, 304 pages
Expected publication: January 30th 2018 by Piatkus
ISBN 0349416729
An outlaw motorcycle club sets up shop next door to Sea Haven in the dangerously sexy new series from #1 New York Times bestselling author Christine Feehan.

As the enforcer of the Torpedo Ink motorcycle club, Reaper lives for riding and fighting. He's a stone-cold killer who turns his wrath on those who deserve it. Feelings are a weakness he can't afford--until a gorgeous bartender gets under his skin...

Near Sea Haven, the small town of Caspar has given Anya Rafferty a new lease on life. And she's desperate to hold on to her job at the biker bar, even if the scariest member of the club seems to have it out for her. But Reaper's imposing presence and smoldering looks just ratchet up the heat.

Anya's touch is everything Reaper doesn't want--and it brands him to the bone. But when her secrets catch up to her, Reaper will have to choose between Anya and his club--his heart and his soul.
Final Siege
(Love Over Duty #2)
by Scarlett Cole
Paperback, 300 pages
Expected publication: January 30th 2018 by St. Martin's Press
ISBN 1250128463
IN THE LINE OF FIRE…

Former SEAL Malachai "Mac" MacCarrick is all about the future he's created with his Navy brothers in Eagle Securities, taking assignments in the most dangerous places, and doing things no one but ex-military would attempt. But when an urgent phone call brings his troubled past—and the woman he once loved—into the present, it's a chance to redeem himself that he can't refuse.

STRAIGHT TO THE HEART…

An investigative journalist researching an explosive story, Delaney Shapiro tells herself she got over Mac—and his role in her brother's death—a long time ago. But the first moment she sees him at her bedside in an overseas hospital, she knows it's not true. Every moment together rekindles the desire that once burned between them, and now that she's a target for an emerging Russian arms dealer, Mac won't let her out of his sight. To protect her, he'll risk it all—including his life…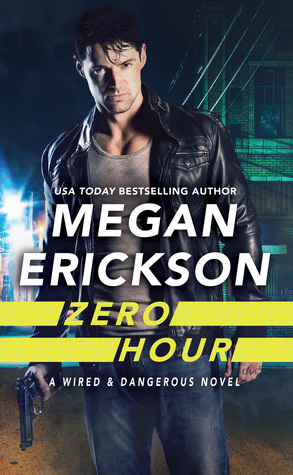 Zero Hour
(Wired & Dangerous #1)
by Megan Erickson
Mass Market Paperback, 320 pages
Expected publication: January 30th 2018 by Forever
ISBN 1538743884
The Fast and the Furious meets Mr. Robot in USA Today bestselling author Megan Erickson's thrilling new romantic suspense series.

Hacker extraordinaire Roarke Brennan lives each hour - each breath - to avenge his brother's murder. His first move: put together a team of the best coders he knows. They're all brilliant, specialized, and every one an epic pain in his ass. Only now Wren Lee wants in too, threatening to upset their delicate balance. The girl Roarke never allowed himself to want is all grown up with sexy confidence and a dark past ... and she's the wild card he can't control.

Roarke might still think she's a kid, but Wren's been to hell and back. Nothing and nobody can stop her - especially the tatted-up, cocky-as-all-hell hacker. But when years of longing and chemistry collide, Wren and Roarke discover that revenge may be a dish best served blazing hot.
Moonlight Sins
(de Vincent #1)
by Jennifer L. Armentrout
ebook, 400 pages
Expected publication: January 30th 2018 by Avon
Original TitleMoonlight Sins
ISBN 0062674528
New York Times bestselling author Jennifer L. Armentrout delivers the unforgettable story of a woman whose new life has just begun—but may end in murder...

Julia Hughes has always played it safe until she learned a very painful lesson. Now Julia's starting over with a job in the Louisiana bayou—and a scorching encounter with a stranger, only to discover he's Lucian de Vincent... her new employer. The de Vincent brothers share a massive fortune and a dark reputation. Julia cares for their troubled sister, but a menacing presence in the mansion—and the ever-present temptation of Lucian—prove dangerously distracting.

Lucian's grandmother claimed de Vincent men fall in love once—and hard. Apparently, it's Lucian's turn. Julia's compassionate care of his twin makes Lucian want to lay himself bare. But some secrets are better for Julia not to know.

The recent "suicide" of Lucian's father is the latest in a string of deaths on the estate. Someone is eliminating the de Vincents. And the best way to get to Lucian may be through Julia...
Dark in Death
(In Death #46)
by J.D. Robb
Hardcover, 384 pages
Expected publication: January 30th 2018 by St. Martin's Press
ISBN 1250161533
It was a stab in the dark.

On a chilly February night, during a screening of Psycho in midtown, someone sunk an ice pick into the back of Chanel Rylan's neck, then disappeared quietly into the crowds of drunks and tourists in Times Square. To Chanel's best friend, who had just slipped out of the theater for a moment to take a call, it felt as unreal as the ancient black-and-white movie up on the screen. But Chanel's blood ran red, and her death was anything but fictional.

Then, as Eve Dallas puzzles over a homicide that seems carefully planned and yet oddly personal, she receives a tip from an unexpected source: an author of police thrillers who recognizes the crime—from the pages of her own book. Dallas doesn't think it's coincidence, since a recent strangulation of a sex worker resembles a scene from her writing as well. Cops look for patterns of behavior: similar weapons, similar MOs. But this killer seems to find inspiration in someone else's imagination, and if the theory holds, this may be only the second of a long-running series.

The good news is that Eve and her billionaire husband Roarke have an excuse to curl up in front of the fireplace with their cat, Galahad, reading mystery stories for research. The bad news is that time is running out before the next victim plays an unwitting role in a murderer's deranged private drama—and only Eve can put a stop to a creative impulse gone horribly, destructively wrong.
Escape
(Getaway #3)
by Jay Crownover
ebook
Expected publication: January 30th 2018
Everything inside of him is screaming that he needs to run, he needs to go, he needs to escape.

Lane Warner is used to being overshadowed and overlooked.

After all, he's the youngest brother and the most laid back one in the family. He's the one known for going with the flow and not making waves, even when things seem to be at their worst.

Very few things in life have had the ability to rile Lane up and get under his skin. At the top of that list is his childhood friend Brynn Fox…no…Brynn Warner. The fact that they share a last name was the one thing that has the power to light him up and spin him out of control like no other. There was no calm, cool and collected when it comes to all the reasons why Brynn had to become part of his family.

It's slowly killing him to keep wanting what he can't have, so Lane sees only one way to stop himself from doing something they'll both regret…he has to leave.

Everything inside of her is calling out to find him, to follow, to bring him home.

Brynn Warner is used to being stuck between a rock and a hard place.

After all, she's the daughter of an unrepentant gold-digger who never once blinked at being the cause of her daughter's pain and suffering.

Very few things in her life have ever brought happiness and a sense of security. At the very top of that list is Lane Warner. She has unwaveringly loved the youngest Warner since the first minute she laid eyes on him. He was everything Brynn ever wanted and everything she knew she could never have.

Sometimes the right choice is the one that hurts the most and Brynn's had to make a few that felt like they might be the end of her.

When Lane takes off, one thing is clear, the only choice Brynn has is to go after him.She's going to bring her wayward cowboy home….whatever it takes.
Beyond Danger
(Texas Trilogy #2)
by Kat Martin
Kindle Edition, 400 pages
Expected publication: January 30th 2018 by Zebra
ASINB0725DXN9Y
New York Times bestselling author Kat Martin brings page-turning suspense to a tale of secrets and passions turned deadly . . .
Texas mogul Beau Reese is furious. All six feet three obscenely wealthy, good-looking inches of him. His sixty-year-old father, Stewart, a former state senator no less, has impregnated a teenager. Barely able to contain his anger, Beau is in for another surprise. It appears that Stewart has moved an entirely different woman into the house . . .

Beau assumes that stunning Cassidy Jones is his father's mistress. At least she's of age. But those concerns take a sudden backseat when he finds Stewart in a pool of blood on the floor of his study—and Cassidy walks in to find Beau with his hand on the murder weapon.

The shocks just keep coming. Someone was following Stewart, and Cassidy is the detective hired to find out who and why. Now she'll have to find his killer instead. Her gut tells her it wasn't Beau. And Beau's instincts tell him it wasn't Cassidy. Determined to track down the truth, they form an uneasy alliance—one that will bring them closer to each other—closer to danger and beyond . . .
Hold on Tight
(Man of the Month #2)
by J. Kenner
ebook, 250 pages
Expected publication: January 30th 2018 by Martini & Olive Books
ASINB076BPY5YL
Who's Your Man of the Month?

When a group of fiercely determined friends realize their beloved hang-out is in danger of closing, they take matters into their own hands to bring back customers lost to a competing bar. Fighting fire with a heat of their own, they double down with the broad shoulders, six-pack abs, and bare chests of dozens of hot, local guys who they cajole, prod, and coerce into auditioning for a Man of the Month calendar.

But it's not just the fate of the bar that's at stake. Because as things heat up, each of the men meets his match in this sexy, flirty, and compelling binge-read romance series of twelve novels releasing every other week from New York Times bestselling author J. Kenner.
Runaway Groom
(I Do, I Don't #2)
by Lauren Layne
ebook, 1st edition, 240 pages
Expected publication: January 30th 2018 by Random House Publishing Group
ISBN139781101885123
For one charming playboy, getting cast on a Bachelor-esque reality TV show is the shock of a lifetime—until he finds love where he least expects it. And now the chase is on!
Gage Barrett's reputation as a ladies' man has been greatly exaggerated, but none of that matters after a drunken bet lands him on Jilted, a reality TV show that matches runaway grooms with wannabe brides. Now he's stuck at a Hawaiian resort with nineteen women competing to drag him back to the altar—and one contestant who's even more miserable than he is. Gage has no idea how feisty, independent Ellie Wright wound up in the cast, but it's obvious she hates his guts. And if there's one thing Gage likes, it's a challenge. . . .

Ellie can't believe she let her best friend talk her into exchanging her dignity for a glorified bikini contest. Still, she could use the exposure—her business is struggling—and she'll probably be one of the first to get eliminated anyway. But Gage isn't the shallow jerk Ellie anticipated—and he's in no rush to send her home. As stolen kisses turn into secret trysts, she finds herself losing track of what's real and what's for the camera. With the wedding finale looming, this runaway groom is tempting Ellie to start believing in storybook endings.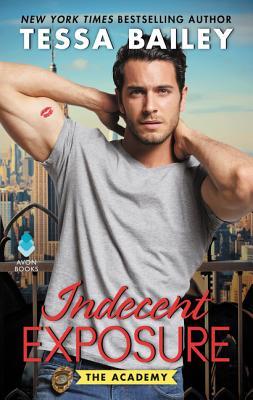 Indecent Exposure
(The Academy #2)
by Tessa Bailey
Mass Market Paperback, 384 pages
Expected publication: January 30th 2018 by Avon
ISBN 0062467107
Is there a problem, Officer?

Jack Garrett isn't a police officer yet, but there's already an emergency. His new firearms instructor—the one who just dropped every jaw in the academy gym—is the same sexy Irish stranger Jack locked lips with last night. The Olympic gold medalist and expert markswoman is now officially off-limits, but Jack's never cared much for rules . . .

Katie McCoy's been cooped up in a shooting range for too long. A wild love affair is just what she needs to let loose, though she never imagined it would be with her smokin' hot trainee. She cannot get involved with Jack—but a quick fling? Perfect. Falling hard for a charismatic recruit with an equal amount of sex appeal and secrets? Bloody stupid.

Jack's charmed the pants off plenty of women (literally), yet few have ever looked beyond his perfect surface. Until Katie. He'll do anything to keep her in his life . . . except tell her about his past. But a tiny lie of omission never hurt anyone, right?
Luckiest Cowboy of All
(Happy, Texas #3)
by Carolyn Brown
Paperback, 331 pages
Expected publication: January 30th 2018 by Forever
ISBN 1455597503
A secret baby brings a second chance for love. Carlene Varner's homecoming isn't exactly going according to plan. She thought she'd have some time to adjust before introducing her daughter to Jace Dawson, the father her little girl has never known. Instead, within days of her arrival, her house burns down and she and Tilly have no choice but to move in with the sexy cowboy himself at the Prairie Rose ranch. Now the whole Dawson clan-heck, the whole town of Happy-is all up in their business.

Jace has dealt with stubborn bulls and bucking broncos-but being a dad? He is so not ready for this... Yet the more time he spends with Carlene and little Tilly, the harder it is to imagine life without them. Now he just has to convince Carlene that he's the real deal-and hope that this time she's here to stay.
The Upside to Being Single
by Emma Hart
Kindle Edition, 188 pages
Expected publication: January 30th 2018
ASINB07812DN4X
If anyone asks, I knew better than to flash my boobs for Mardi Gras beads.

I still don't know why I did it.
Maybe it was the dare from my two best friends.
Maybe it was the guys on the balcony saying they'd throw Fireball shots with the beads.
Or maybe it was the quiet guy in the corner of that same balcony with piercing gray eyes, wavy dark hair, and a smile so tempting I wanted to climb up there and lick it off his face.
Maybe it was because I never thought I'd see them again.
Not that it matters. Not today.
Because the hotel I manage was finally bought—and the guy who walks in and introduces himself as my new boss is Mr. Tall, Dark, and Silent.

There are many upsides to being single.
Your new boss knowing what your boobs look like?
Not one of them.
Stumbling Into Love
(Fluke My Life #2)
by Aurora Rose Reynolds
Kindle Edition, 200 pages
Expected publication: January 30th 2018 by Montlake Romance
ASINB074V6M34K
Mackenzie Reed has officially been stood up. Not only has she wasted two years on Mr. So Not Interested but now she doesn't even have pizza and the Mets to keep her company. Then he walks into her life—more than six feet of rugged, hot stranger. Maybe, just for tonight, Mac can pretend to be a girl she's not. After all, she deserves a little no-strings fun…

As far as Wesley Porter is concerned, one night with Mackenzie isn't nearly enough. She's a mystery he wants to solve—if he can keep her from running for the door every time they touch. There's obviously some serious chemistry between them, so why is she fighting it?

As one sexy hookup turns into another (and another), Wesley is determined to prove they were made for each other. But Mac has been hurt before, and she refuses to fall for this sexy, ridiculously perfect guy. In fact, she has every intention of fighting it…unless he can convince her otherwise.
Unraveled
(Whiskey Sharp #1)
by Lauren Dane
Paperback, 384 pages
Expected publication: January 30th 2018 by Harlequin Books
ISBN 0373799381
The sharpest ache comes from wanting what you think you can't have

Maybe Dolan has lived independent, free-spirited and unattached since leaving home at sixteen. Whiskey Sharp, Seattle's sexy vintage-styled barbershop and whiskey bar, gave her a job and a reason to put down roots. Cutting hair by day, losing herself drumming in a punk rock band by night, she's got it good.

But a longtime crush that turns into a hot, edgy night with brooding and bearded Alexsei Petrov makes it a hell of a lot better.

Maybe's blunt attitude and carnal smile hooked Alexsei from the start. Protecting people is part of his nature and Maybe is meant to be his even if she doesn't know it. Yet. He can't help himself from wanting to protect and care for her.

But Maybe's fiery independent spirit means pushing back when Alexsei goes too far. Still, he's not afraid to do a little pushing of his own to get what he wants her in his life, and his bed, for good. Maybe's more intoxicating than all the liquor on his shelf and he's not afraid to ride the blade's edge to bind her to him."
The Wedding Date
by Jasmine Guillory
Kindle Edition, 320 pages
Expected publication: January 30th 2018 by Berkley
ASINB072LT1XT5
A groomsman and his last-minute guest are about to discover if a fake date can go the distance in a fun and flirty debut novel.

Agreeing to go to a wedding with a guy she gets stuck with in an elevator is something Alexa Monroe wouldn't normally do. But there's something about Drew Nichols that's too hard to resist.

On the eve of his ex's wedding festivities, Drew is minus a plus one. Until a power outage strands him with the perfect candidate for a fake girlfriend...

After Alexa and Drew have more fun than they ever thought possible, Drew has to fly back to Los Angeles and his job as a pediatric surgeon, and Alexa heads home to Berkeley, where she's the mayor's chief of staff. Too bad they can't stop thinking about the other...

They're just two high-powered professionals on a collision course toward the long distance dating disaster of the century--or closing the gap between what they think they need and what they truly want...
Still Me
(Me Before You #3)
by Jojo Moyes
Hardcover, 400 pages
Expected publication: January 30th 2018 by Pamela Dorman Books
ISBN 0399562451
Louisa Clark arrives in New York ready to start a new life, confident that she can embrace this new adventure and keep her relationship with Ambulance Sam alive across several thousand miles. She is thrown into the world of the superrich Gopniks: Leonard and his much younger second wife, Agnes, and a never-ending array of household staff and hangers-on. Lou is determined to get the most out of the experience and throws herself into her job and New York life within this privileged world.

Before she knows what's happening, Lou is mixing in New York high society, where she meets Joshua Ryan, a man who brings with him a whisper of her past. In Still Me, as Lou tries to keep the two sides of her world together, she finds herself carrying secrets--not all her own--that cause a catastrophic change in her circumstances. And when matters come to a head, she has to ask herself Who is Louisa Clark? And how do you reconcile a heart that lives in two places?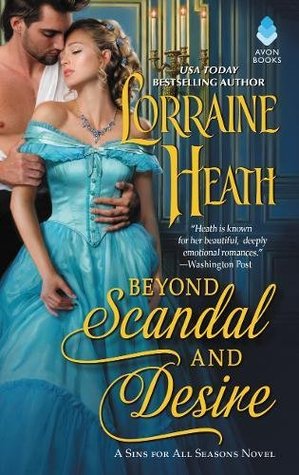 Beyond Scandal and Desire
(Sins for All Seasons #1)
by Lorraine Heath
ebook, 384 pages
Expected publication: January 30th 2018 by Avon
ISBN 0062676016
At birth, Mick Trewlove, the illegitimate son of a duke, was handed over to a commoner. Despite his lowly upbringing, Mick has become a successful businessman, but all his wealth hasn't satisfied his need for revenge against the man who still won't acknowledge him. What else can Mick do but destroy the duke's legitimate son—and woo the heir's betrothed into his own unloving arms . . .

Orphaned and sheltered, Lady Aslyn Hastings longs for a bit of adventure. With her intended often preoccupied, Aslyn finds herself drawn to a darkly handsome entrepreneur who seems to understand her so well. Surely a lady of her station should avoid Mick Trewlove. If only he weren't so irresistible . . .

As secrets are about to be exposed, Mick must decide if his plan for vengeance is worth risking what his heart truly desires.
Tempest
(Old West #3)
by Beverly Jenkins
ebook, 384 pages
Expected publication: January 30th 2018 by Avon
ISBN 006238905X
From USA Today Bestselling Author Beverly Jenkins comes a new novel in a mesmerizing series set in the Old West, where an arranged marriage becomes a grand passion . . .

What kind of mail-order bride greets her intended with a bullet instead of a kiss? One like Regan Carmichael—an independent spirit equally at home in denims and dresses. Shooting Dr. Colton Lee in the shoulder is an honest error, but soon Regan wonders if her entire plan to marry a man she's never met is a mistake. Colton, who buried his heart along with his first wife, insists he only wants someone to care for his daughter. Yet Regan is drawn to the unmistakable desire in his gaze.

Regan's far from the docile bride Colton was expecting. Still, few women would brave the wilds of Wyoming Territory for an uncertain future with a widower and his child. The thought of having a bold, forthright woman like Regan in his life—and in his arms—begins to inspire a new dream. And despite his family's disapproval and an unseen enemy, he'll risk all to make this match a real union of body and soul.
The Trouble with True Love
(Dear Lady Truelove #2)
by Laura Lee Guhrke
ebook, 384 pages
Expected publication: January 30th 2018 by Avon
ISBN 0062469886
Dear Lady Truelove,

I am a girl of noble family, but I am painfully shy, especially in my encounters with those of the opposite sex . . .

For Clara Deverill, standing in for the real Lady Truelove means dispensing advice on problems she herself has never managed to overcome. There's nothing for it but to retreat to a tearoom and hope inspiration strikes between scones. It doesn't—until Clara overhears a rake waxing eloquent on the art of "honorable" jilting. The cad may look like an Adonis, but he's about to find himself on the wrong side of Lady Truelove.

Rex Galbraith is an heir with no plans to produce a spare. He flirts with the minimum number of eligible young ladies to humor his matchmaking aunt, but Clara is the first to ever catch his roving eye. When he realizes that Clara—as Lady Truelove—has used his advice as newspaper fodder, he's infuriated. But when he's forced into a secret alliance with her, he realizes he's got a much bigger problem—because Clara is upending everything Rex thought he knew about women—and about himself. . . .
Wallflower Most Wanted
(Studies in Scandal #3)
by Manda Collins
Mass Market Paperback, 320 pages
Expected publication: January 30th 2018 by St. Martin's Press
ISBN 1250109906
THE PICTURE OF ROMANCE

A dedicated painter, Miss Sophia Hastings is far more concerned with finding the right slant of light than in finding Mr. Right. But when an overhead conversation hints at danger for another local artist, Sophia is determined to get involved. Even it means accepting help from an impossibly good-looking vicar who insists on joining her investigation—and threatens to capture her heart…

Reverend Lord Benedick Lisle knows that Sophia is no damsel in distress. But he won't allow her to venture into peril alone, either. . .especially since he finds Sophia's curious, free-spirited nature so alluring. But protecting her from harm is becoming more difficult than the vicar could have expected as he and Sophia confront their fiery mutual passion. Who could have known that the art of love would prove so irresistible?
A Devil in Scotland
(No Ordinary Hero #3)
by Suzanne Enoch
Mass Market Paperback, 320 pages
Expected publication: January 30th 2018 by St. Martin's Paperbacks
ISBN 125009545X
The dawning of desire...

1806, Scotland: Wild, reckless Callum MacCreath is in no hurry to become someone's husband. But when his responsible, steady older brother Ian announces his engagement to their childhood friend Rebecca, Callum makes a startling discovery: he wants the lovely young lass for himself. But it's too late, and when Ian banishes him for his duplicity, he's only too happy to leave Scotland forever…

...is delicious and dangerous.

1816: Marrying Ian was the practical, logical thing for Becca to do. But once Callum sailed away to America, she missed his rakish charm and lust for life. Now, ten years later, Becca is a widow when a much-changed Callum returns to his Scottish homeland. Will he remember their spirited, fiery connection, or does he blame her for his brother's unexpected death? This time neither of them can deny their scorching attraction, but will their hearts be burned in the blazing heat of scandal?
The Most Eligible Highlander in Scotland
(The McTiernays #7)
by Michele Sinclair
Kindle Edition, 400 pages
Expected publication: January 30th 2018 by Zebra
ASINB071RX93X1
The most sought-after bachelor in Scotland, the seventh McTiernay brother cannot be caught, by seduction or love—unless a roving Highland beauty lays siege to his heart...

AN UNEXPECTED DESIRE
Conan McTiernay will leave the joys of wedlock to his happily married brothers. He's too busy mapping out Scotland to protect her borders from English invasion... Until he's dispatched to escort a cloistered Highland lass safely back to his family's castle.

A FOREVER LOVE
Mhairi Mayboill has embarked on her journey facing an impossible choice: Marry or take the vows of a nun. But she cherishes her freedom too much to be tied to any man. Yet this arrogant Highlander with his spirited ways and piercing eyes awakens more than desire. For two people who want nothing of love but have everything in common, emotions soon forge an unforeseen bond. But happiness is never simple for a McTiernay, and more surprises lie ahead.
Surrender to the Highlander
(Highlanders #5)
by Lynsay Sands
ebook, 384 pages
Expected publication: January 30th 2018 by Avon
ISBN 006246888X
In New York Times bestselling author Lynsay Sands' captivating romance, a lass targeted by an unknown foe is saved—and seduced—by a bold Highlander...

Edith Drummond owes her life to Niels Buchanan and his brothers. Waking after an illness to a castle overrun by rugged Highlanders is disconcerting, but so is learning that she's slowly being poisoned. Niels insists on staying by her side, and Edith soon discovers that even more dangerous is her wild attraction to the fierce warrior.

Niels has never met a more courageous—or enticing—woman than Lady Edith. The idea of such a bonny lass being forced to enter a nunnery is more than any red-blooded Scotsman could bear. He'll gladly marry her himself. But while sweeping her off her feet is easy, it'll take all his skill to defeat her family's relentless enemies, and convince her to surrender to his sweet embrace.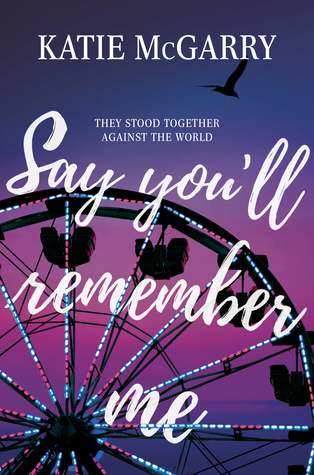 Say You'll Remember Me
by Katie McGarry
Hardcover, 400 pages
Expected publication: January 30th 2018 by Harlequin Teen
ISBN 0373212372
When Drix was convicted of a crime--one he didn't commit--he thought his life was over. But opportunity came with the new Second Chance Program, the governor's newest pet project to get delinquents off the streets, rehabilitated and back into society. Drix knows this is his chance to get his life back on track, even if it means being paraded in front of reporters for a while.

Elle knows she lives a life of privilege. As the governor's daughter, she can open doors with her name alone. But the expectations and pressure to be someone she isn't may be too much to handle. She wants to follow her own path, whatever that means.

When Drix and Elle meet, their connection is immediate, but so are their problems. Drix is not the type of boy Elle's parents have in mind for her, and Elle is not the kind of girl who can understand Drix's messy life.

But sometimes love can breach all barriers.

Fighting against a society that can't imagine them together, Drix and Elle must push themselves--Drix to confront the truth of the robbery, and Elle to assert her independence--and each other to finally get what they deserve.
This Is Not A Love Letter
by Kim Purcell
Hardcover, 368 pages
Expected publication: January 30th 2018 by Disney-Hyperion
ISBN 1484798341
One week. That's all Jessie said. A one-week break to get some perspective before graduation, before she and her boyfriend, Chris, would have to make all the big, scary decisions about their future--decisions they had been fighting about for weeks.

Then, Chris vanishes. The police think he's run away, but Jessie doesn't believe it. Chris is popular and good-looking, about to head off to college on a full-ride baseball scholarship. And he disappeared while going for a run along the river--the same place where some boys from the rival high school beat him up just three weeks ago. Chris is one of the only black kids in a depressed paper mill town, and Jessie is terrified of what might have happened.

As the police are spurred to reluctant action, Jessie speaks up about the harassment Chris kept quiet about and the danger he could be in. But there are people in Jessie's town who don't like the story she tells, who are infuriated by the idea that a boy like Chris would be a target of violence. They smear Chris's character and Jessie begins receiving frightening threats.

Every Friday since they started dating, Chris has written Jessie a love letter. Now Jessie is writing Chris a letter of her own to tell him everything that's happening while he's gone. As Jessie searches for answers, she must face her fears, her guilt, and a past more complicated than she would like to admit.
A Crack in Everything
(Cracks Duet #1)
by L.H. Cosway
Expected publication: January 30th 2018
Wicked Charm
by Amber Hart
ebook, 304 pages
Expected publication: January 30th 2018 by Entangled Teen
ISBN 1633758974
Nothing good comes from living in the Devil's swamp.

Willow Bell thinks moving to the Okefenokee area isn't half bad, but nothing prepares her for what awaits in the shadows of the bog.

Girls are showing up dead in the swamp. And she could be next.

Everyone warns Willow to stay away from Beau Cadwell—the bad boy at the top of their suspect list as the serial killer tormenting the small town.

But beneath his wicked, depthless eyes, there's something else that draws Willow to him.

When yet another girl he knew dies, though, Willow questions whether she can trust her instincts…or if they're leading to her own death.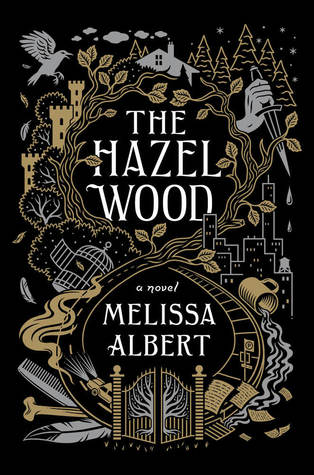 The Hazel Wood
(The Hazel Wood #1)
by Melissa Albert
Hardcover, 368 pages
Expected publication: January 30th 2018 by Flatiron Books
Original TitleThe Hazel Wood
ISBN 1250147905
Seventeen-year-old Alice and her mother have spent most of Alice's life on the road, always a step ahead of the uncanny bad luck biting at their heels. But when Alice's grandmother, the reclusive author of a cult-classic book of pitch-dark fairy tales, dies alone on her estate, the Hazel Wood, Alice learns how bad her luck can really get: her mother is stolen away―by a figure who claims to come from the Hinterland, the cruel supernatural world where her grandmother's stories are set. Alice's only lead is the message her mother left behind: "Stay away from the Hazel Wood."

Alice has long steered clear of her grandmother's cultish fans. But now she has no choice but to ally with classmate Ellery Finch, a Hinterland superfan who may have his own reasons for wanting to help her. To retrieve her mother, Alice must venture first to the Hazel Wood, then into the world where her grandmother's tales began―and where she might find out how her own story went so wrong.
We're giving away your choice of one of this month's new book releases to one reader! To enter, just be a RBtWBC follower (We offer lots of follow options!) and fill out the Rafflecopter below. Good luck! *Book must be $7.99 or under and available on Amazon Kindle, winner's choice will be in kindle format.
a Rafflecopter giveaway