Sundays have never been so sexy!
Sexy Snippets is a weekly feature hosted by Reading Between the Wines for the 18+ crowd. Want to join in? Just grab the button, post a sexy paragraph or two from your current read and share the author & title so other participants can add the book to their TBR list if they like, and then leave a comment with a link to your post. And don't forget to have a sexy-good time!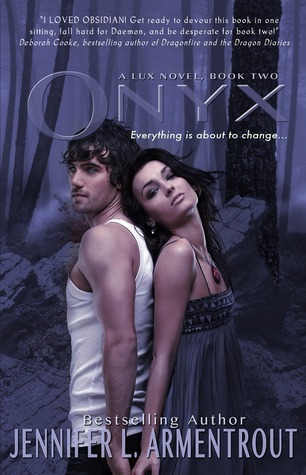 Daemon kissed like he was a man starving for water, taking long, breathless drafts. His teeth caught my lower lip when he pulled away, only to come back for more. A heady mix of emotions warred inside of me. I didn't want this, because it was just the connection between us. I kept telling myself that, even as I slid my hands up his chest and circled them around his neck. When his hands inched under my shirt, it was as though he reached deep inside me, warming every cell, filling every dark space within me with the heat from his skin.
Touching him, kissing him, was like having a fever all over again. I was on fire. My body burned. The world around burned. Sparks flew. Against his mouth, I moaned.