Saturday Sangria, where ever Saturday you will find a delicious sangria recipe to go with your weekend reading! Have a recipe of your own? Join the fun and leave us a comment or a link to your own post!
It's Cinco de Mayo weekend and I have
the best
recipe to share with you! 🍷🤠
MARGARITA SANGRIA
1 bottle Sauvignon Blanc
1/2 cup tequila
3/4 cup margarita mix, non-alcoholic
2 limes, sliced
1 lemon, sliced
1 orange, sliced
2 cups club soda, cold
More fruit, for garnish
Salt, for garnish, optional
DIRECTIONS
:
Stir together the wine, tequila, and margarita mix in a large pitcher.
Add sliced fruit to the pitcher. Chill until ready to serve.
Before serving, add cold club soda to the pitcher.
Serve over ice with a salted rim, if desired, and enjoy!
*To salt the rim, wipe the rim of the glass with lime then dip upside down in salt.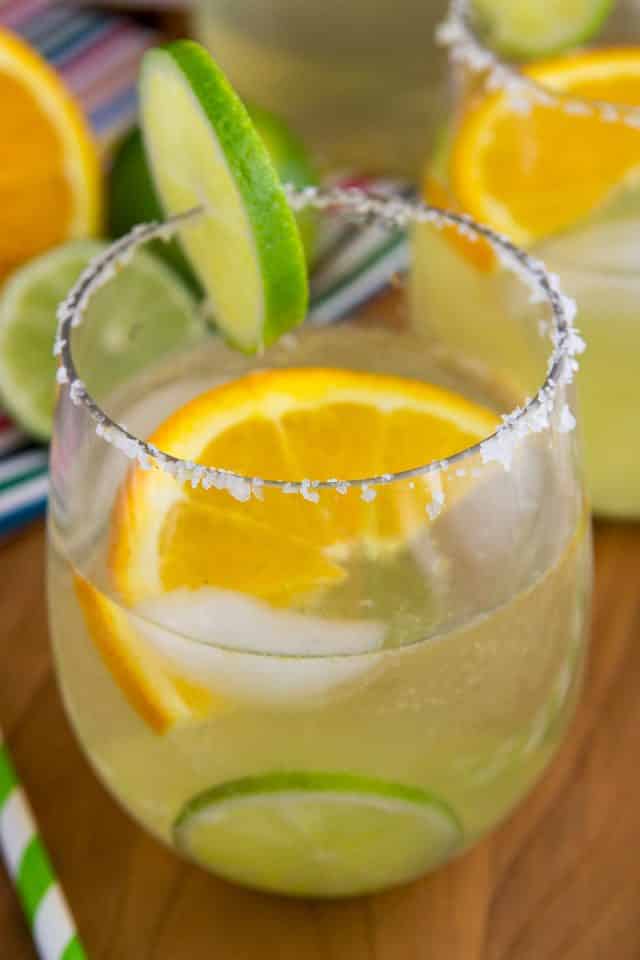 Recipe & Image Courtesy:
crazyforcrust.com