Too Dangerous
(The Lewis Cousins #5)
by Bethany Lopez
Kindle Edition, 196 pages
Published April 29th 2019
ASINB07NWW2TVB
Jasmine Lewis has tried, and failed, to ignore local Australian bartender, Shane, who's in Cherry Springs while working on his master's.

She's kept him at arm's length, fearing the passion he ignites when nearby, but he does his best to remind her of what she's missing.

Now school's out and he'll have to leave. Will a marriage of convenience give them what they both want?

Too Dangerous is the fifth and final book in the Lewis Cousins series by Bethany Lopez. Grab this sexy standalone romance today.
Excerpt:
"You see, I got married, so, I'm cutting out the flirting and teasing, out of respect for my wife."
Her mouth dropped open so quickly it was almost comical.
"No way," she denied, shaking her head. "You can't be married, you don't even date anyone. It would be all over the grapevine by now."
I chuckled, because, honestly, I was surprised all of Cherry Springs didn't know about Jazzy and me by now.
Gail glanced down at my naked ring finger and I fought the urge to move my hand out of sight.
"It's true," I told her. "Jasmine Lewis and I said our vows in Las Vegas. We just got back from our honeymoon."
"Jasmine? I see. Well, then, congratulations, I guess," she said with a frown before spinning on her heel.
"Thanks for that, I guess," I called out after her, shaking my head and taking a rag out to wipe down the bar.
"Well, the lid is getting blown off now," Becs said from behind me. "Hearts will be breaking all over Cherry Springs tonight."
I turned to look at her questioningly, then followed her gaze to where Gail was standing with a group of women and all eyes were on me.
I waved.
"They'll get over it."
"I'm not so sure they will," Becs said with a sigh. "You were the last single guy in town who's not either a prick, mama's boy, or bum."
I chuckled.
"That's not true, Becs, there's plenty a good ones around. What about Mikey from the hardware store, or Donovan from the autobody shop," I asked. "Oh, and didn't you have a date with Trevon, that guy who owns the boxing club?"
"Trevon's dating someone else, Donovan hasn't brushed his teeth since twenty twelve, and Mikey lives in his mom's basement."
"Oh," I said, not knowing what to say, since none of that sounded promising. "And, gross… But, Becs, there are more than three single blokes in Cherry Springs. Maybe you should try meeting them somewhere other than here, at the bar."
About the Author: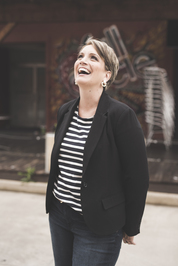 Bethany Lopez is a USA Today Bestselling author of more than thirty books and has been published since 2011. She's a lover of all things romance, which she incorporates into the books she writes, no matter the genre.
When she isn't reading or writing, she loves spending time with family and traveling whenever possible.
Bethany can usually be found with a cup of coffee or glass of wine at hand, and will never turn down a cupcake! http://www.bethanylopezauthor.com