She's brought us kilts and bridesmaids, Marines and debutantes. And today our guest brings us book one in a new series! Welcome, Julia London!
Lexi: Welcome back, Julia! We're so excited to have you again, especially since it means you have a new series! THE CHARMER IN CHAPS is the first installment of the Princes of Texas and will follow the Prince family. What is your favorite thing about the Princes or your favorite part about writing this new family?
Thank you so much for inviting me!
My favorite thing about the Princes is that they are not a perfect family and have their dysfunction, great and small, like all families do. They may appear perfect on the outside, but on the inside, they all put their pants on wrong and then call each other out for it.
I had the idea to write a wealthy ranch family like the Ewings in Dallas as a backdrop to some great romances. I wanted the family to fall on hard times and be confronted with making changes in their lavish lifestyle. Something that forced them to truly think about things like only a good tragedy can do. Also, it's just fun as an author to make characters suffer in different ways. But these books are good old fashioned romance, so they will find different meaning in their lives and it's all good in the end.
Lexi: The beginning of a series is always fun. A new town, new characters, new setting, this one in beautiful, western Cimarron County. You're a Texas native, are there any local haunts that you drew inspiration from?
Absolutely! I split my time between Austin and San Antonio, and I was raised on a ranch in west Texas. Three Rivers is a conglomeration of every small town in Texas. Gotta have your breakfast tacos and coffee shops, your Tool and Dies and Expo Centers. The landscape I describe is not exactly what you would see if you drove directly south of San Antonio, but has elements of it, as well as the western part of the state (plains and canyons) and the Texas Hill Country. All of these are places I have lived. The wildflowers are exactly as they pop up in the spring here, and there are natural springs around here, just like the one Luca wants to rehabilitate. The flora and fauna I describe were based on what I learned at the most excellent Witte Museum in San Antonio. Some of the places I mention in San Antonio are real, too, like the Terrell Hills neighborhood and St. Mary's Hall private school. It was a lot of fun to set a series of books in my own backyard. It actually made me appreciate the landscape a little more.
Lexi: We love hearing where excitement comes from. As for us, the cover of THE CHARMER IN CHAPS is inspiring us to open its pages! A stunning sunset silhouetting your hero, Luca. He's an excellent flirt with a disarming smile who has a secret. Ooo, we're going to love his story! Do you have a favorite Luca line or habit to share?
I would like to note those are actual Texas bluebonnets on the cover! Luca is one of those handsome, winsome guys who everyone loves and yet no one really knows, because he won't get too close to anyone. The reasons unfold in the book, so I won't give it away, but what I enjoyed about Luca was that he was truly and deeply flummoxed when he discovers that Ella Kendall doesn't like him. In his mind, what's not to like? He's a great guy—everyone says so. So a lot of the first part of the book is Luca doing an internal double take. Hopefully, by the end of the book, the reader will agree—what's not to like?
Lexi: Thank you for sharing, and for bringing us the Prince family! Cheers to the release of THE CHARMER IN CHAPS! We'll be looking forward to book two!
Thank you!
Mass Market Paperback, 368 pages
Published May 7th 2019 by Berkley Books
The first in a sexy new contemporary western romance series from New York Times and USA Today bestselling author Julia London where cowboys and true love brings you home...





Cimarron County knows the youngest son of the fabled Prince family as a womanizing hell-raiser, but Luca has another side to him. He intends to turn the overworked pasture land his father left him back to its natural beauty. There's just one problem--a woman with sparkling eyes and more fight than a barnyard cat is grandfathered into some acreage on his portion of Three Rivers Ranch.





After years of living in foster homes, Ella has exactly three things to her name: A dog, a pig, and the rundown house she just inherited. Luca may not remember her from high school, but she definitely remembers him. He is as seductive as he was then, but Ella isn't about to fall for his flirting--if only she could stop melting at his touch.





What begins as a game of seduction for Luca quickly turns into something more, but Ella has learned the hard way to trust no one but herself--especially when it comes to her deepest secret. Yet the closer Luca gets to Ella, the more he wants to be the one she leans on. For once, Luca is determined to do something right and give the woman he loves the home she deserves.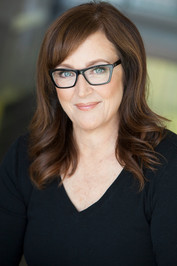 Julia London is the New York Times and USA Today best selling author of more than two dozen romantic fiction novels. She is the author of the popular historical romance series, the Cabot Sisters, including The Trouble with Honor, The Devil Takes a Bride, and The Scoundrel and the Debutante. She is also the author of several contemporary romances, including Homecoming Ranch, Return to Homecoming Ranch, and The Perfect Homecoming.



Julia is the recipient of the RT Bookclub Award for Best Historical Romance and a six-time finalist for the prestigious RITA award for excellence in romantic fiction. To keep up with all the Julia London news, please visit http://www.julialondon.com. Follow her on Facebook at http://www.facebook.com/julialondon