Welcome to Saturday Sangria, where ever Saturday you will find a delicious sangria recipe to go with your weekend reading! Have a recipe of your own? Join the fun and leave us a comment or a link to your own post!
Cheers! 😊🍷
Moscato Peach Wine Slushies
Serves: 4 servings
Ingredients
1 bottle Moscato Wine (750ml) *Set some aside for later blending
Frozen peaches (unsweetened)
½ cup powdered sugar
Instructions
Add frozen peaches, sugar and a few splashes of moscato to food processor or blender.
Blend until completely smooth.
Pour in the rest of the moscato and blend until incorporated.
Quickly pour mixture into ice cube trays. (stir if peaches begin to settle on the bottom of blender jar)
Freeze.
Place frozen cubes in a blender.
*Add a splash of wine to make blending easier.
Blend until slush consistency, adding a splash of wine to thin it out if needed.
Pour into wine glasses, and serve immediately.
Garnish with fresh fruit like strawberries and peach slices.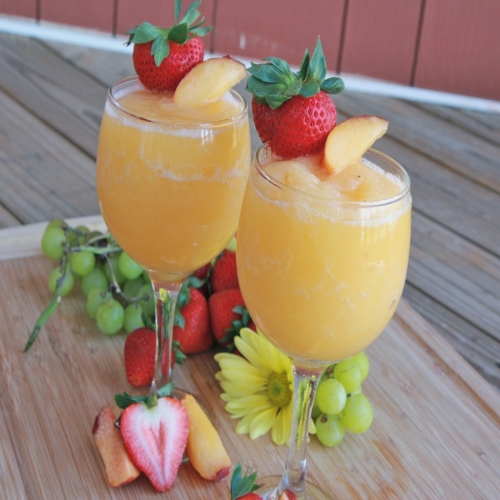 Recipe & Image Courtesy:
completerecipes.com