From New York Times bestselling author Julia London, comes TEMPTING THE LAIRD—the fifth standalone novel in her Highland Grooms Series! TEMPTING THE LAIRD is now available where all fine books are sold. Grab your copy today!
Tempting the Laird
(Highland Grooms #5)
by Julia London
Mass Market Paperback, 384 pages
Expected publication: June 26th 2018 by HQN Books
ISBN 1335629416
Mystery and desire cloak the Scottish Highlands
Unruly. Unmarried. Unapologetic. Catriona Mackenzie's reputation precedes her everywhere she goes. Her beloved late aunt Zelda taught Cat to live out loud and speak her mind, and that's exactly what she does when Zelda's legacy—a refuge for women in need—comes under fire. When her quest puts her in the path of the disturbingly mysterious Hamlin Graham, Duke of Montrose, Cat is soon caught up in the provocative rumors surrounding the dark duke. Never one to retreat, Cat boldly goes where no one else has dared for answers.

Shrouded in secrets, a hostage of lies, Hamlin must endure the fear and suspicion of those who believe he is a murderer. The sudden disappearance of his wife and the truth he keeps silent are a risk to his chances at earning a coveted parliamentary seat. But he's kept his affairs tightly held until a woman with sparkling eyes and brazen determination appears unexpectedly in his life. Deadly allegations might be his downfall, but his unleashed passion could be the duke's ultimate undoing.
Catriona was suddenly nudged with an elbow. "I can't believe he's come in," whispered Miss Wilke-Smythe.
"Pardon?"
The young woman nodded in the direction of the tall man with the green ribbon. "That is the Duke of
Montrose," she whispered excitedly. "Look, there's the coach from Blackthorn," she said, nodding toward the window.
Catriona looked at the man's back again.
"You've no doubt heard of him, haven't you?" asked Miss Wilke-Smythe.
Catriona shook her head. "Should I have?"
"Yes!" Miss Wilke-Smythe said in a near squeal. She clamped her hand down on Catriona's arm and squeezed with alarming strength. "He's quite notori¬ous," she said, her brown eyes glittering.
He didn't seem so notorious to Catriona. "Why is that, then?"
Miss Wilke-Smythe leaned even closer, so that Ca¬triona could feel her breath on her neck, and whispered, "They say he murdered his wife."
"What?" Catriona blinked. She turned her head to look at the young woman. "You jest," she accused her.
"Not in the least! Everyone says so—they say she simply disappeared. One night, she hosted a table set with so much china and silver that armed guards stood before the mansion. And the next day, she vanished, just like that," she said with a snap of her gloved fingers. "One moment she was here, and the next, vanished. No one has seen her since."
Catriona looked at the broad back of the man at the window. "That's impossible."
"You must hear it from Lord Norwood!" Miss Wilke-Smythe said, referring to Uncle Knox, who happened to be the Earl of Norwood. "He relayed it all to me."
"All right, then, that's enough of this," her uncle sud¬denly said, and stood up, swaying a bit on his feet. "Time I see my darling niece home, I should think. Where are her trunks? Has someone got her trunks?"
"Well, I haven't got them," Lord Furness said, and staggered to his feet, too. In fact, there was a lot of rat-tling about as they all stood, casting around for dis¬carded cloaks and reticules, hats and bonnets. In the flurry, Catriona tried to get a look at the duke's face, but his back was very much to the door, and Vasily Orlov chose that moment to sidle up to her with a leer¬ing sort of smile. "Norwood was remiss in mentioning the beauty of his niece," he purred.
Catriona stepped away from him and followed her uncle as he and his party stumbled into bright sunlight.
About the Author: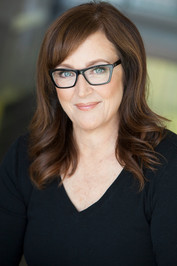 Julia London is the New York Times and USA Today best selling author of more than two dozen romantic fiction novels. She is the author of the popular historical romance series, the Cabot Sisters, including The Trouble with Honor, The Devil Takes a Bride, and The Scoundrel and the Debutante. She is also the author of several contemporary romances, including Homecoming Ranch, Return to Homecoming Ranch, and The Perfect Homecoming.

Julia is the recipient of the RT Bookclub Award for Best Historical Romance and a six-time finalist for the prestigious RITA award for excellence in romantic fiction. To keep up with all the Julia London news, please visit http://www.julialondon.com. Follow her on Facebook at http://www.facebook.com/julialondon