Summer is finally here and we have some amazing reads coming your way! Perfect for the beach or barbecue, you'll want to get a shopping list ready! Roni Loren's
The One You Can't Forget
was a captivating tale and wonderful continuation of The Ones Who Got Away series.
The Gunslinger's Vow
by Amy Sandas was an enjoyable historical western romance. And you know that I read and loved
Ocean Light
(Psy-Changeling Trinity #2) by Nalini Singh. We finally get to delve into the BlackSea clan and learn more about Bowen Knight! What books did we miss and NEED to add to our list ASAP? Don't forget that you don't get charged for pre-order's until the release date! ☺
JUNE 1
Part-Time Lover
by Lauren Blakely
Expected publication: June 1st 2018
A sexy new standalone romance from #1 New York Times Bestselling Author Lauren Blakely!

I'll say this about Christian — he made one hell of a first impression.
When I first saw the strapping man, he was doing handstands naked on a dock along the canal. His crown jewels were far more entertaining than anything else I'd seen on the boat tour, so I did what any curious woman would do — I took his photo. I might have looked at the shot a few dozen times. Little did I know I'd meet him again, a year later, at a secret garden bar in the heart of the city, where I'd learn that his mind and his mouth were even more captivating. But given the way my heart had been trampled, I wanted only a simple deal — No strings. No expectations.
Our arrangement worked well enough until the day I needed a lot more from him…

***

Let me just say, this whole part-time lover thing was her idea. I'd have gone all-in from the start, but hey, when a gorgeous, brilliant woman invites you into her bed, and only her bed…well, I said yes.
But then, one hysterical phone call from my brother later, begging me to find myself a wife so grandfather's business stays in the family, and I need a promotion with Elise. Turns out a full-time husband suits her needs too, and a temporary marriage of convenience ought to do the trick, until we can simply untie the knot…

As long as no one finds out…
As long as no one gets hurt…
As long as no one falls in love…

But our ending was one I never saw coming.
JUNE 4
The Lies I've Told
(By The Bay #3)
by J.L. Berg
Published June 4th 2018 by JL Berg, LLC
ISBN139780998391250
From USA Today bestselling author J.L. Berg comes a brand new By the Bay stand-alone novel...

Everything was going according to plan...

After years of working my way up the corporate ladder, it was finally my time to shine. I was about to receive the promotion of a lifetime.

But just like that, my life was destroyed with a single career crushing email.

Now, I am headed back home to North Carolina, under the ruse of an extended vacation to help run the family inn while my sister is on maternity leave. After all, what is family for? Plus, a few days at the beach could definitely help uncomplicate this crazy life of mine.

Enter Aiden Fisher.

Aiden is a guest at my sister's inn. He's wicked hot, a huge flirt and has one of the sexiest British accents I've ever heard. But beyond all that, I see a darkness in his soul, as if he's carrying a great weight upon his shoulders.

I find myself pushing back my trip home to Florida in hopes that maybe I'll look into those hazel brown eyes and finally see truth shining back instead of lies. That maybe he'll stop running and tell me the truth for once.

But you know what they say about liars? It takes one to know one and I've been telling the biggest lie of all – I've fallen hopelessly in love with Aiden.

And isn't that the scariest truth of all?
JUNE 5
Save the Date
by Morgan Matson
Hardcover, 432 pages
Expected publication: June 5th 2018 by Simon Schuster Books for Young Readers
ISBN 1481404571
Charlie Grant's older sister is getting married this weekend at their family home, and Charlie can't wait—for the first time in years, all four of her older siblings will be under one roof. Charlie is desperate for one last perfect weekend, before the house is sold and everything changes. The house will be filled with jokes and games and laughs again. Making decisions about things like what college to attend and reuniting with longstanding crush Jesse Foster—all that can wait. She wants to focus on making the weekend perfect.

The only problem? The weekend is shaping up to be an absolute disaster.

There's the unexpected dog with a penchant for howling, house alarm that won't stop going off, and a papergirl with a grudge.

There are the relatives who aren't speaking, the (awful) girl her favorite brother brought home unannounced, and a missing tuxedo.

Not to mention the neighbor who seems to be bent on sabotage and a storm that is bent on drenching everything. The justice of the peace is missing. The band will only play covers. The guests are all crazy. And the wedding planner's nephew is unexpectedly, distractingly…cute.

Over the course of three ridiculously chaotic days, Charlie will learn more than she ever expected about the family she thought she knew by heart. And she'll realize that sometimes, trying to keep everything like it was in the past means missing out on the future.
Dirty Exes
(Liars, Inc. #1)
by Rachel Van Dyken
Kindle Edition, 296 pages
Expected publication: June 5th 2018 by Skyscape
ASINB076V2RT22
They're serving up some red-hot revenge. A sizzling series from #1 New York Times bestselling author Rachel van Dyken.

Blaire has never quite gotten over Jessie Beckett, the ex–NFL star whose kisses were hot enough to ignite the entire Eastern Seaboard. When he chose work over her, Blaire was left brokenhearted. Why else would she have married a skeezy two-timer, just to divorce him less than a year later?

Now Blaire is getting even by becoming one half of Dirty Exes, a PI firm fully committed to humiliating cheating jerks. If only the new jerk she's been hired to uncover wasn't Jessie Beckett himself.

Exposing Jessie isn't going to be easy, especially when she still daydreams about his sexy smile. Further complicating matters is Colin, Jessie's best friend. He's gorgeous, a little bit cunning, and willing to help Blaire get the inside scoop on Jessie—for a price.

Now caught between two men—one totally right and the other totally wrong—Blaire will need to decide just how much she's willing to risk…and whom she's willing to risk it for.
The One You Can't Forget
(The Ones Who Got Away #2)
by Roni Loren
Kindle Edition, 416 pages
Expected publication: June 5th 2018 by Sourcebooks Casablanca
ASINB076BWSBXM
Most days Rebecca Lindt feels like an imposter...
The world admires her as a survivor. But that impression would crumble if people knew her secret. She didn't deserve to be the one who got away. But nothing can change the past, so she's thrown herself into her work. She can't dwell if she never slows down.

Wes Garrett is trying to get back on his feet after losing his dream restaurant, his money, and half his damn mind in a vicious divorce. But when he intervenes in a mugging and saves Rebecca―the attorney who helped his ex ruin him―his simple life gets complicated.

Their attraction is inconvenient and neither wants more than a fling. But when Rebecca's secret is put at risk, both discover they could lose everything, including what they never realized they needed: each other

She laughed and kissed him. This morning she'd melted down. But somehow this man had her laughing and turned on only a few hours later. Everything inside her felt buoyed.

She felt...light.
She'd forgotten what that felt like.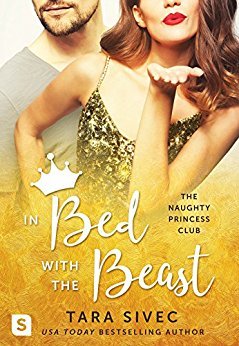 In Bed with the Beast
(Naughty Princess Club #2)
by Tara Sivec
ebook, 304 pages
Expected publication: June 5th 2018 by Swerve
ISBN139781250137210
A tale as old as time: she needs a place to stay, he's a grump with a secret and an extra room...can love find a way?

Meet the Naughty Princess Club, a series from USA Today bestselling author Tara Sivec that brings readers to Fairytale Lane and the hilarity—and romance—that three women fall into once they decide to strut their stuff and bring on their own happily ever after.

Living in her overprotective dad's basement, shy Belle lives her life through books. Being a part of the Naughty Princess Club is the first adventure she's ever had, plus she desperately needs the money to save one of her favorite places - the local library.

But when her new friends and new business gets her kicked out of her dad's house, Belle is rescued by the surly Vincent "Beast" Adams who invites her to be his house guest until she gets back on her feet. Despite his attitude problem and long list of rules, Belle finds herself warming to the muscled man with a penchant for growling and starts seeing a gentle side to him that wasn't there before.

Yet there's a room that Beast keeps locked and Belle keeps getting hints that Beast is hiding something…can a nerdy librarian tame the beast or will their romance be over before it has a chance to blossom?
The Start of Something Good
(Stay #1)
by Jennifer Probst
Kindle Edition, 316 pages
Expected publication: June 5th 2018 by Montlake Romance
ASINB0787SCPVH
An enriching story of family ties, broken hearts, and second chances from New York Times bestselling author Jennifer Probst.

When Ethan Bishop returns to the Hudson Valley, his body and spirit are a little worse for wear. As a former Special Forces paratrooper, he saw his fair share of conflict, and he came home with wounds, inside and out. At his sisters' B & B and farm, he can keep all his pain at a safe distance. But quiet time isn't easy when a fiery woman explodes into his life…

It's business—not pleasure—that brings Manhattan PR agent Mia Thrush reluctantly to the farm. Tightly wound and quick tempered, Mia clashes immediately with the brooding Ethan. Everything about him is irritating—from his lean muscles and piercing blue eyes to his scent of sweat and musk.

But as the summer unfolds and temperatures rise, Ethan and Mia discover how much they have in common: their guarded histories, an uncontrollable desire, and a passion for the future that could heal two broken hearts. But will their pasts threaten their fragile chance at a brand-new future?
Only With You
(Man Enough #4)
by Nicole McLaughlin
Kindle Edition
Expected publication: June 5th 2018 by Swerve
ASINB079Y5CVKR
The men in Nicole McLaughlin's Man Enough series are tough Alphas devoted to serving their country and the women who love them.

National Guardsman Aiden King has been attracted to Hannah Walters for a while, but he never made a move because of her close relationship with his best friend. But when circumstances change, Aiden is surprised when his friend gives his blessing. Problem is, there's a reason he's still alone after all these years, and as much as he wants her, that secret keeps him from acting on his desires.

Hannah has finally decided to wait for the kind of love you read about in books and see in movies. After her failed engagement, Aiden's unassuming support has become a touchstone for Hannah. It soon becomes apparent that he may be exactly the kind of man she's been looking for. But the closer they become, the more he keeps her at arm's length.

When Aiden suggests a road trip to take Hannah's mind off her troubles, the two of them go on a journey neither one expected. She just hopes that the final destination is them together for good.
Must Love Babies
(Must Love Babies #1)
by Lynnette Austin
Paperback, 416 pages
Expected publication: June 5th 2018 by Sourcebooks Casablanca
ISBN 1492651559
This baby's not the only one in need of a cuddle...

Brant Wylder is a bachelor and loving it! He's in Misty Bottoms, Georgia, property-hunting for his vintage car repair shop when he gets the call. His sister's been in an accident, and Brant has to drop everything and take care of his five-month-old nephew. That's the end of the bachelor lifestyle.

Bridal boutique owner Molly Stiles is all business all the time, until she sees that Brant's in trouble. In this Southern town, nobody ever has to go it alone. And besides, how can she resist that beautiful baby in the arms of a beautiful man...?
What Happens in Summer
(At the Shore #2)
by Caridad Piñeiro
Paperback, 320 pages
Expected publication: June 5th 2018 by Sourcebooks Casablanca
ISBN 1492649678
She knows the kind of man he is:
The kind who breaks hearts.
But a hot summer at the Jersey Shore
Might be just what they need to light up their lives...

As the only daughter of a single mom, Connie Reyes swore she would never put herself in a similar position. But when she runs into oh-so-tempting Jonathan Pierce at a wedding, she knows she must stay away. She'll fall for him--hard. And he's not the type to stick around. So far the only loyalty he's shown is to his rescued puppy.

Ever since he left town after their teenage fling, Jonathan hasn't been able to forget about Connie. He can't wait to show her the man he's become. And when the night finally comes, their mutual desire will lead to unexpected consequences...
Knocked Up
(Crazy Love #2)
by Stacey Lynn
Kindle Edition
Expected publication: June 5th 2018 by Loveswept
ASINB075PVH96K
First comes love. Then comes marriage. Then comes baby in a baby carriage. Just not necessarily in that order. . . .

Braxton: I should probably be dead or in jail right now. Instead, thanks to some tough love, I worked my ass off and now I own a string of tattoo parlors throughout the Pacific Northwest. And yet the one thing I've always wanted—a family—still seems out of reach. When my best friend gets married, I'm just hoping to blow off some steam with the super-hot maid of honor. But after Cara Thompson tracks me down to tell me she's pregnant, she's more surprised than I am when I tell her I'm all in.

Cara: For the first time in my life, I'm living for myself—not for my parents and their ridiculous expectations. I gave up on my MBA, dropped out of the Ivy League, and moved to Portland to pursue my dream of becoming an artist. And what's the first thing I do? Get knocked up. For a tatted-up sex god, Braxton Henley seems way too eager to "be there for me." Is this guy serious? Maybe. He sure is patient. Because he won't back down until I admit what I know in my heart: that our one night stand might've led me to the one.
Temporary Groom
(Left At The Altar #1)
by J.S. Scott
Kindle Edition
Expected publication: June 5th 2018 by Golden Unicorn Enterprises Inc
ASINB079H3GW8M
A brand new, standalone spin-off from The Billionaire's Obsession series, and the first novella in the Left At The Altar series!!! You met Lia and Zeke in Billionaire Unloved, Jett and Ruby's book. Now you can find out what happened to them. Did Lia really marry the wrong guy?

Lia:

I thought I had my life all worked out. My wedding had been meticulously planned. All I had to do was walk down the aisle and get married to the man I'd been engaged to for over a year.

Pretty easy and uncomplicated, right?

Unfortunately, all of my well laid plans go up in smoke when my fiance leaves me at the church alone because he found a woman who was better suited for his snobby world of wealth and privilege.

Problem is, I really have to get married. All of my hopes and dreams are dependent on me tying the knot by my twenty-eighth birthday, and the date is closing in fast.

As usual, my best friend Zeke Conner is there to pick up the pieces when I get jilted by a jerk. He helps me work through the demoralizing event so I can put it behind me and move on. But when he offers to marry me himself, I'm stunned. But it's a bargain I can't really refuse.

As my relationship changes with my best friend, I find myself caught in a web of sensual desire and unending passion that's as terrifying as it is satisfying. Probably because it seems all too real.

But our arrangement was supposed to be temporary. A deal between friends so that we'd both benefit. What will happen when it all ends?
Dirty-Talking Cowboy
(Kinky Spurs #1)
by Stacey Kennedy
ebook, 200 pages
Expected publication: June 5th 2018 by Swerve
ISBN139781250168429
Emma Monroe has returned to River Rock, Colorado, after the death of her grandmother. Now she's inherited a farm full of abused animals and she's working as a waitress at the local hotspot, Kinky Spurs. The last thing Emma wants in her life is a man, as she's still recovering from a recent heartbreak. But when a sensual and powerful cowboy, Shep Blackshaw enters her life, Emma begins to want things she shouldn't.

Shep knows sex shouldn't be on his mind. He's got a world of responsibility on his shoulders. He's attempting to save his late father's cattle ranch, Blackshaw Cattle Company, from foreclosure. But Emma's heated reactions to his touch make ignoring her impossible. She's the perfect distraction to make him forget that his father's company is a sinking ship.

While their nights only heat up, soon emotions become tangled into the mix. Shep's not only giving Emma the hottest nights of her life, he's also healing her heart. With every encounter, she forgets her heartbreak. With every naughty adventure, she stops mourning the life she left behind. And with every dirty word whispered from Shep's mouth, she stops thinking of all the reasons why she shouldn't fall for him. But when the past comes to claim Emma, she'll need to choose between the life she thought she wanted and the life she's grown to love with Shep. How will she say no to forever with a dirty-talking cowboy.
The Chateau
(The Original Sinners #9)
by Tiffany Reisz
Paperback, 320 pages
Expected publication: June 5th 2018 by 8th Circle Press
ISBN 1548681954
THE CHATEAU: AN ORIGINAL SINNERS NOVEL

As the Jack-of-All-Wicked-Trades for a secretive French military intelligence agency, 24-year-old Lieutenant Kingsley Boissonneault has done it all—spied, lied, and killed under orders. But his latest assignment is quite out of the ordinary. His commanding officer's nephew has disappeared inside a sex cult, and Kingsley has been tasked with bringing him home to safety.

The cult's holy book is Story of O, the infamous French novel of extreme sado-masochism. Their château is a looking-glass world where women reign and men are their willing slaves. Or are they willing? It's Kingsley's mission to find out.

Once inside the château, however, Kingsley quickly falls under the erotic spell cast by the enigmatic Madame, a woman of wisdom, power, and beauty. She offers Kingsley the one thing he's always wanted. But the price? Giving up forever the only person he's ever loved.

The Chateau is a new standalone Original Sinners novel from international bestseller Tiffany Reisz, author of The Siren and The Lucky Ones.
The Gunslinger's Vow
(Runaway Brides #1)
by Amy Sandas
Mass Market Paperback, 384 pages
Expected publication: June 5th 2018 by Sourcebooks Casablanca
ISBN 1492651974
Three runaway brides
Determined to escape their fates
Flee West to find freedom that can only be had
in a cowboy's arms...

Alexandra Brighton has spent the last five years in Boston, with all evidence of the wild frontier girl she used to be erased. Before she settles down, she's determined to visit her childhood home. When she finds herself far from her destination, she has no choice but to have the rugged Malcolm Kincaid escort her to Montana.

Now that Malcolm finally has the name and location of the man who killed his brother, he has no interest in protecting a pampered Eastern lady. But something about her tells him he just can't leave her behind. And by the time they reach Montana, Malcolm must decide if seeing justice done for past wrongs is worth losing a future with a woman he never expected to need.
A Touch of Flame
(The Cowboys of Colorado #2)
by Jo Goodman
Mass Market Paperback, 416 pages
Expected publication: June 5th 2018 by Berkley
ISBN 0399584293
USA Today bestselling author Jo Goodman returns to the gunslinging outlands of A Touch of Frost with a sizzling new romance where the new town doctor learns there's nothing she likes better than a run-in with the law.

Dr. E. Ridley Woodhouse is like no physician Ben Madison has ever met—she's a woman. As the newly elected sheriff of Frost Falls, Colorado, Ben is tasked with welcoming Ridley to the community. But while Ben might be tempted by the new doc's charms, getting the town to accept a big-city, female doctor is no easy feat. To earn their trust she'll have to prove herself and Ben determines to help her...even if she's the most stubborn woman he's ever met.

When the husband of one of Ridley's patients threatens her, forbidding Ridley from treating his wife or children, all of Ben's protective instincts kick in. Ridley has come to rely on Ben's steady presence and the delicious tension that simmers just below the surface of their easy friendship—but as much as she trusts that his warnings to steer clear of Jeremiah Salt are sincere, she's never been one to back down from a challenge and she refuses to abandon her patient.

But sticking to your guns can earn you trouble in the rough terrain of the Wild West, and danger threatens Ridley from unexpected places, forcing Ben to confront his deepest fear in order to save the woman he loves.
The Ever After
by Sarah Pekkanen
Hardcover, 272 pages
Expected publication: June 5th 2018 by Atria Books
ISBN 1501194836
In this intricate and enthralling domestic drama the author of the "gossipy page-turner" (Glamour) The Perfect Neighbors goes deep into a marriage in crisis, peeling back layers of secrets to discover where the relationship veered off course—and whether it is worth saving.

Josie and Frank Moore are happy… at least Josie thinks they are. As parents of two young girls in the Chicago suburbs, their days can be both busy and monotonous, and sometimes Josie wonders how she became a harried fortysomething mother rather than the driven career woman she once was. But Frank is a phenomenal father, he's handsome and charismatic, and he still looks at his wife like she's the beautiful woman he married more than a decade ago. Josie isn't just happy—she's lucky.

Until one Saturday morning when Josie borrows her husband's phone to make a quick call—and sees nine words that shatter her world.

Now Josie feels as if she is standing at the edge of a sharp precipice. As she looks back at pivotal moments in the relationship she believed would last forever, she is also plunging ahead, surprising everyone (especially herself) with how far she will go to uncover the extent of her husband's devastating secret.
Dreams of Falling
by Karen White
Kindle Edition, 416 pages
Expected publication: June 5th 2018 by Berkley
Original TitleDreams of Falling
ASINB073YZVK2S
From the New York Times bestselling author of The Night the Lights Went Out comes an exquisite new novel about best friends, family ties and the love that can both strengthen and break those bonds.

It's been nine years since Larkin fled Georgetown, South Carolina, vowing never to go back. But when she finds out that her mother has disappeared, she knows she has no choice but to return to the place that she both loves and dreads--and to the family and friends who never stopped wishing for her to come home. Ivy, Larkin's mother, is discovered in the burned-out wreckage of her family's ancestral rice plantation, badly injured and unconscious. No one knows why Ivy was there, but as Larkin digs for answers, she uncovers secrets kept for nearly 50 years. Secrets that lead back to the past, to the friendship between three girls on the brink of womanhood who swore that they would be friends forever, but who found that vow tested in heartbreaking ways.
Something in the Water
by Catherine Steadman
Hardcover, 352 pages
Published June 5th 2018 by Ballantine (first published 2018)
ISBN 1524797189
A shocking discovery on a honeymoon in paradise changes the lives of a picture-perfect couple in this taut psychological thriller debut--for readers of Ruth Ware, Paula Hawkins, and Shari Lapena.

If you could make one simple choice that would change your life forever, would you?

Erin is a documentary filmmaker on the brink of a professional breakthrough, Mark a handsome investment banker with big plans. Passionately in love, they embark on a dream honeymoon to the tropical island of Bora Bora, where they enjoy the sun, the sand, and each other. Then, while scuba diving in the crystal blue sea, they find something in the water. . . .

Could the life of your dreams be the stuff of nightmares?

Suddenly the newlyweds must make a dangerous choice: to speak out or to protect their secret. After all, if no one else knows, who would be hurt? Their decision will trigger a devastating chain of events. . . .

Have you ever wondered how long it takes to dig a grave?

Wonder no longer. Catherine Steadman's enthralling voice shines throughout this spellbinding debut novel. With piercing insight and fascinating twists, Something in the Water challenges the reader to confront the hopes we desperately cling to, the ideals we're tempted to abandon, and the perfect lies we tell ourselves.
JUNE 11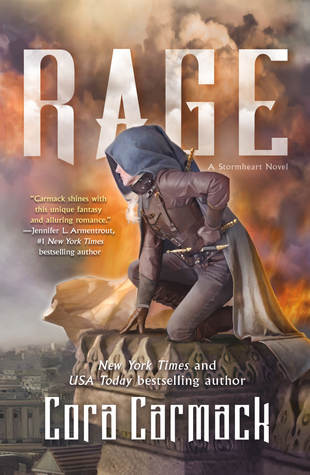 Rage
(Stormheart #2)
by Cora Carmack
Hardcover, 352 pages
Expected publication: June 11th 2019 by Tor Teen
ISBN 0765386364
Princess or adventurer.

Duty or freedom.

Her Kingdom or the Stormhunter she loves.

If Aurora knows anything, it's that choices have consequences. To set things right, she joins a growing revolution on the streets of Pavan.

In disguise as the rebel Roar, she puts her knowledge of the palace to use to aid the rebellion. But the Rage season is at its peak and not a day passes without the skies raining down destruction. Yet these storms are different—they churn with darkness, and attack with a will that's desperate and violent.

This feels like more than rage.

It feels like war.
Rescuing the Receiver
(How to Score #2)
by Rachel Goodman
Kindle Edition
Expected publication: June 11th 2018 by Pocket Star
ASINB078MD4J5C
From the author of the critically acclaimed Blue Plate series comes the second novel in the How To Score series about a rescue dog shelter owner and a wide receiver who needs a little rescuing himself.

Caught between the media's crosshairs and his own questionable decisions, Colorado Blizzards wide receiver Chris Lalonde has a choice: watch his storied career burn to the ground or rehab his bad-boy image at the local dog shelter. His goal: rescue the oldest, saddest, most mange-infested canines in the hopes that the pups can rescue his reputation in return. What he doesn't expect? Hazel Grant, shelter owner, do-gooder, and beautiful all-American girl next door. She has no time for Chris's excuses, antics, or cheesy pick-up lines…challenge accepted.

Hazel Grant can't believe she got saddled with Denver's cockiest—and most eligible—football player for a volunteer—she needs people she can trust and count on, not a man packaged in abs and wrapped in confidence who thinks scoring touchdowns is an honest day's work. But since the shelter is in need of some serious TLC, she can't afford to turn away help.

Chris and Hazel get along like cats and dogs. But when it comes to Chris Lalonde, there's a new surprise around every corner, and Hazel finds that, like the pups she cares for, Chris has hidden depths, secret talents, and meets every test she throws at him. As the pressure mounts to save the shelter—and Chris's career—lust bubbles to the surface, and suddenly love becomes anybody's game…
Wild Card
(Billionaire Bachelors #3)
by Lila Monroe
Kindle Edition
Expected publication: June 11th 2018 by Lila Monroe Books
ASINB07BJZ456S
'The Wedding Date' gets a sexy twist in the new hilarious rom-com from Lila Monroe!

Is there anything worse than playing maid-of-honor to your bitchy college nemesis? Try it when she's marrying your DAD! Olivia Chambers doesn't know what she's done to deserve this karmic retribution, but she needs a date to the wedding from hell - and fast. She's used to matchmaking billionaires, but now she needs a Prince Charming of her own. Someone handsome and famous enough to make bridezilla and her minions drool with envy…

Someone like hottie ex-NFL star Ryan Callahan.

Ryan is looking for love. Well, the fake kind. He needs the perfect woman on his arm to woo investors for his superstar new business venture, but nobody is scoring that touchdown… until elegant, sophisticated Olivia comes to him with a proposition. She'll play his perfect date - if he'll play hers.

The deal is simple! Or is it? Take one week in the Florida Keys, a dose of sizzling sexual tension, a madcap wedding, and some seriously humid frizzy hair, and Ryan and Olivia have the recipe for disaster… or maybe the time of their lives.

But can Olivia let down her guard long enough to let Ryan sweep her off her feet? And will Ryan take his eyes off the (business) prize long enough to see what's right in front of him?

Find out in the hot, delicious new novel from Lila Monroe!
Her Super-Secret Rebound Boyfriend
by Kerri Carpenter
ebook, 213 pages
Expected publication: June 11th 2018 by Entangled Publishing, LLC (Lovestruck)
ISBN 1640635599
It wasn't shy librarian Lola McBride's idea to crash someone else's high school reunion. Her best friend made her do it, insisting that having a little fun with a super-hot rebound would make her forget about her recent breakup. That's when she meets the hottest guy she's ever seen.

Architect Luke Erickson had no idea attending his ten-year reunion would turn out to be so fun. He catches the sexy brunette in a lie, and he counters with a proposal—He'll keep her secret if she helps get his family off his back by pretending to be his girlfriend at an upcoming family reunion.

From one reunion to another, Lola and Luke are suddenly spending a lot of time together. Good thing they're only pretending, or this super-secret relationship could get really complicated.
A Wish for Us
by Tillie Cole
Expected publication: June 11th 2018
JUNE 12
A Reaper at the Gates
(Ember Quartet #3)
by Sabaa Tahir
Hardcover, 464 pages
Expected publication: June 12th 2018 by Razorbill
ISBN 0448494507
Beyond the Empire and within it, the threat of war looms ever larger.

The Blood Shrike, Helene Aquilla, is assailed on all sides. Emperor Marcus, haunted by his past, grows increasingly unstable, while the Commandant capitalizes on his madness to bolster her own power. As Helene searches for a way to hold back the approaching darkness, her sister's life and the lives of all those in the Empire hang in the balance.

Far to the east, Laia of Serra knows the fate of the world lies not in the machinations of the Martial court, but in stopping the Nightbringer. But while hunting for a way to bring him down, Laia faces unexpected threats from those she hoped would aid her, and is drawn into a battle she never thought she'd have to fight.

And in the land between the living and the dead, Elias Veturius has given up his freedom to serve as Soul Catcher. But in doing so, he has vowed himself to an ancient power that will stop at nothing to ensure Elias's devotion–even at the cost of his humanity.
Ocean Light
(Psy-Changeling Trinity #2)
by Nalini Singh
Hardcover, 416 pages
Expected publication: June 12th 2018 by Berkley
ISBN 1101987820
New York Times bestselling author Nalini Singh dives beneath the surface of her Psy-Changeling world into a story of passionate devotion and selfless love...

Security specialist Bowen Knight has come back from the dead. But there's a ticking time bomb in his head: a chip implanted to block telepathic interference that could fail at any moment--taking his brain along with it. With no time to waste, he should be back on land helping the Human Alliance. Instead, he's at the bottom of the ocean, consumed with an enigmatic changeling...

Kaia Luna may have traded in science for being a chef, but she won't hide the facts of Bo's condition from him or herself. She's suffered too much loss in her life to fall prey to the dangerous charm of a human who is a dead man walking. And she carries a devastating secret Bo could never imagine...

But when Kaia is taken by those who mean her deadly harm, all bets are off. Bo will do anything to get her back--even if it means striking a devil's bargain and giving up his mind to the enemy...
Pull You Through
by Kaylee Ryan
ebook, 431 pages
Expected publication: June 12th 2018
ISBN139780999461266
Life is a series of events, one leading you to another. The hell I lived through with my drug-addicted parents led me to the Marine Corps. Committing my life to my country was easy. My brothers were my family--all I had and all I needed. I wasn't looking for her, but I should have known life had other plans.

It led me to her.

From the moment we met, I knew he was different--I just didn't realize he'd change my life. He was a guy on leave, an acquaintance. Until he was something more, something unforgettable. I never imagined he'd leave ten days later, taking a piece of me with him. Then again, maybe I did know. I just didn't care.

He was worth it.
Whiskey Reveals
(Whiskey and Lies #2)
by Carrie Ann Ryan
ebook
Expected publication: June 12th 2018
ISBN139781943123858
One whiskey-saturated night turns into something far more in the second standalone installment of the bestselling Whiskey and Lies series from NYT Bestselling Author Carrie Ann Ryan.

Fox Collins likes his life just the way it is. His siblings are falling in love all around him, but he'd much rather focus on his next story than on a serious relationship. However, when his latest one-night stand returns to Whiskey—this time for good—he'll need to learn to trust his instincts to figure out if he can live without her in his life.

Former dancer Melody Waters is finally ready to settle down in her grandmother's small Pennsylvania hometown. Bad decisions and fateful nights have changed her path more than once, but now she's focused on one thing: opening her new own dance studio. But fate is a funny thing, and once again, she'll be forced to learn that actions have consequences and some repercussions can not only change your life forever, they can also come back to haunt you…one broken promise at a time.
More Than Words
by Mia Sheridan
Paperback, 336 pages
Expected publication: June 12th 2018 by Forever
ISBN 1538727390
No one lays open the heart and soul quite like New York Times bestselling author Mia Sheridan.

The moment she met Callen Hayes, eleven-year-old Jessica Creswell knew he was a broken prince. Her prince. They became each other's refuge, a safe and magical place far from their troubled lives. Until the day Callen kissed her--Jessica's first real, dreamy kiss—and then disappeared from her life without a word.

Years later, everyone knows who Callen Hayes is. Famous composer. Infamous bad boy. What no one knows is that Callen's music is now locked deep inside, trapped behind his own inner demons. It's only when he withdraws to France to drink his way through the darkness that Callen stumbles into the one person who makes the music return. Jessica. His Jessie. And she still tastes of fresh, sweet innocence . . . even as she sets his blood on fire.

But they don't belong in each other's worlds anymore. There are too many mistakes. Too many secrets. Too many lies. All they have is that instinctive longing, that need—and something that looks dangerously like love.
In Too Deep
(Man of the Month #10)
by J. Kenner
Kindle Edition, 250 pages
Expected publication: June 12th 2018 by Martini & Olive Books
ASINB076BNBY74
Who's Your Man of the Month?

When a group of fiercely determined friends realize their beloved hang-out is in danger of closing, they take matters into their own hands to bring back customers lost to a competing bar. Fighting fire with a heat of their own, they double down with the broad shoulders, six-pack abs, and bare chests of dozens of hot, local guys who they cajole, prod, and coerce into auditioning for a Man of the Month calendar.

But it's not just the fate of the bar that's at stake. Because as things heat up, each of the men meets his match in this sexy, flirty, and compelling binge-read romance series of twelve novels releasing every other week from New York Times bestselling author J. Kenner.

"With each novel featuring a favorite romance trope—beauty and the beast, billionaire bad boys, friends to lovers, second chance romance, secret baby, and more—this series hits the heart and soul of romance." — New York Times bestselling author Carly Phillips
Surrender: A House of Sin Novella
(1001 Dark Nights #81)
by Elisabeth Naughton
Kindle Edition, 120 pages
Expected publication: June 12th 2018 by Evil Eye Concepts, Incorporated
ASINB0778G654S
From New York Times and USA Today bestselling author Elisabeth Naughton comes a new story in her House of Sin series…

The leaders of my House want her dead.

The men I've secretly aligned myself with want her punished for screwing up their coup.

I've been sent by both to deal with her, but one look at the feisty redhead and I've got plans of my own.

Before I carry out anyone else's orders, she's going to give me what I want. And only when I'm satisfied will I decide if she lives or dies.

Depending, of course, on just how easily she surrenders...

**Every 1001 Dark Nights novella is a standalone story. For new readers, it's an introduction to an author's world. And for fans, it's a bonus book in the author's series. We hope you'll enjoy each one as much as we do.**
Tell Me Lies
by Carola Lovering
Kindle Edition, 352 pages
Expected publication: June 12th 2018 by Atria Books
ASINB075RLQ1MP
A thrilling, sexy coming-of-age story exploring toxic love, ruthless ambition, and shocking betrayal, Tell Me Lies is about that one person who still haunts you—the other one. The wrong one. The one you couldn't let go of. The one you'll never forget.

Lucy Albright is far from her Long Island upbringing when she arrives on the campus of her small California college, and happy to be hundreds of miles from her mother, whom she's never forgiven for an act of betrayal in her early teen years. Quickly grasping at her fresh start, Lucy embraces college life and all it has to offer—new friends, wild parties, stimulating classes. And then she meets Stephen DeMarco. Charming. Attractive. Complicated. Devastating.

Confident and cocksure, Stephen sees something in Lucy that no one else has, and she's quickly seduced by this vision of herself, and the sense of possibility that his attention brings her. Meanwhile, Stephen is determined to forget an incident buried in his past that, if exposed, could ruin him, and his single-minded drive for success extends to winning, and keeping, Lucy's heart.

Alternating between Lucy's and Stephen's voices, Tell Me Lies follows their connection through college and post-college life in New York City. Deep down, Lucy knows she has to acknowledge the truth about Stephen. But before she can free herself from this addicting entanglement, she must confront and heal her relationship with her mother—or risk losing herself in a delusion about what it truly means to love.

With the psychological insight and biting wit of Luckiest Girl Alive, and the yearning ambitions and desires of Sweetbitter, this keenly intelligent and staggeringly resonant novel chronicles the exhilaration and dilemmas of young adulthood, and the difficulty of letting go, even when you know you should.
Switch and Bait
by Ricki Schultz
Paperback, 304 pages
Expected publication: June 12th 2018 by Grand Central Publishing
ISBN 1538745003
A charming, hilarious romantic comedy told with sharp insight and sarcastic wit, for readers of Helen Fielding, Maria Semple, Emily Giffin, or Jennifer Weiner.

We switch. I bait.
Let me help you snag a date.

All through college, Blanche Carter was known as the love doctor in her sorority. Now she's parlayed her talent into a unique consulting business: she runs the online dating profiles of Washington D.C.'s most eligible women.

Armed with a battalion of rules, Blanche expertly helps her clients optimize their profiles and ace that first date. But although she'll happily message handsome strangers (and fend off dick pics) for other ladies, Blanche's most important rule is the one she has for herself: no relationships. She's seen too much heartbreak to believe in real love anymore.

When a former fling pops up among the matches for one of her favorite clients, Blanche gamely messages him on her behalf. Blanche is definitely over him, and this is how she'll prove it. But if she doesn't watch out, Blanche might end up not only screwing over a client-and possibly tanking her entire business-but breaking her rule about love as well . . .

Ricki Schultz's trademark irreverent humor and wry insight into the absurdities of modern dating are both outrageously funny and genuinely moving in her unforgettable new novel.
Lying in Wait
by Liz Nugent
Hardcover, 320 pages
Expected publication: June 12th 2018 by Gallery/Scout Press
ISBN 1501167774
From the international bestselling author of Unraveling Oliver, an "unputdownable psychological thriller with an ending that lingers long after turning the final page" (The Irish Times) about a Dublin family whose dark secrets and twisted relationships are suddenly revealed.

My husband did not mean to kill Annie Doyle, but the lying tramp deserved it.

On the surface, Lydia Fitzsimons has the perfect life—wife of a respected, successful judge, mother to a beloved son, mistress of a beautiful house in Dublin. That beautiful house, however, holds a secret. And when Lydia's son, Laurence, discovers its secret, wheels are set in motion that lead to an increasingly claustrophobic and devastatingly dark climax.

For fans of Ruth Ware and Gillian Flynn, this novel is a "seductively sinister story. The twists come together in a superbly scary denouncement, which delivers a final sting in the tail. Brilliantly macabre" (Sunday Mirror).
Atticus: A Woman's Journey with the World's Worst Behaved Dog
by S. Bennett /Sawyer Bennett
Expected publication: June 12th 2018
Expected publication: June 18th 2018 by Kendall Ryan Books
Down Deep
(Station Seventeen #4)
by Kimberly Kincaid
Expected publication: June 18th 2018
JUNE 19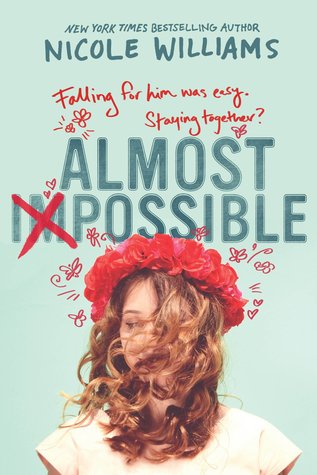 Almost Impossible
by Nicole Williams
Paperback, 256 pages
Expected publication: June 19th 2018 by Crown Books for Young Readers
ISBN 0553498819
Fans of Sarah Dessen, Stephanie Perkins, and Jenny Han will delight as the fireworks spark and the secrets fly in this delicious summer romance from a New York Times and USA Today bestselling author.

When Jade decided to spend the summer with her aunt in California, she thought she knew what she was getting into. But nothing could have prepared her for Quentin. Jade hasn't been in suburbia long and even she knows her annoying (and annoyingly cute) next-door neighbor spells T-R-O-U-B-L-E.

And when Quentin learns Jade plans to spend her first American summer hiding out reading books, he refuses to be ignored. Sneaking out, staying up, and even a midnight swim, Quentin is determined to give Jade days--and nights--worth remembering.

But despite their storybook-perfect romance, every time Jade moves closer, Quentin pulls away. And when rumors of a jilted ex-girlfriend come to light, Jade knows Quentin is hiding a secret--and she's determined to find out what it is.
Vampire's Faith
(Dark Protectors #8)
by Rebecca Zanetti
Kindle Edition, 292 pages
Expected publication: June 19th 2018 by Lyrical Press
ASINB078LJZ6YF
The Dark Protectors are Back!

Vampire King Ronan Kayrs wasn't supposed to survive the savage sacrifice he willingly endured to rid the world of the ultimate evil. He wasn't supposed to emerge in this time and place, and he sure as hell wasn't supposed to finally touch the woman who's haunted his dreams for centuries. Yet here he is, in an era where vampires are hidden, the enemy has grown stronger, and his mate has no idea of the power she holds.

Dr. Faith Cooper is flummoxed by irrefutable proof that not only do vampires exist . . . they're hot blooded, able to walk in sunlight, and shockingly sexy. Faith has always depended on science, but the restlessness she feels around this predatory male defies reason. Especially when it grows into a hunger only he can satisfy—that is if they can survive the evil hunting them both.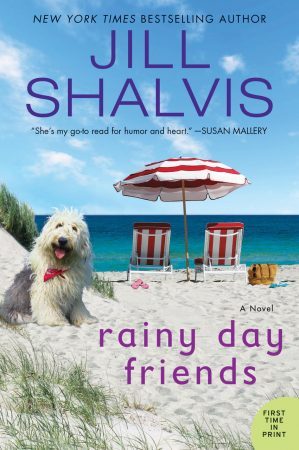 Rainy Day Friends
(Wildstone #2)
by Jill Shalvis
Paperback, 384 pages
Expected publication: June 19th 2018 by William Morrow Paperbacks
ISBN 0062448145
Following the USA Today bestselling author of Lost and Found Sisters comes Jill Shalvis' moving story of heart, loss, betrayal, and friendship

Six months after Lanie Jacobs' husband's death, it's hard to imagine anything could deepen her sense of pain and loss. But then Lanie discovers she isn't the only one grieving his sudden passing. A serial adulterer, he left behind several other women who, like Lanie, each believe she was his legally wedded wife.

Rocked by the infidelity, Lanie is left to grapple with searing questions. How could she be so wrong about a man she thought she knew better than anyone? Will she ever be able to trust another person? Can she even trust herself?

Desperate to make a fresh start, Lanie impulsively takes a job at the family-run Capriotti Winery. At first, she feels like an outsider among the boisterous Capriottis. With no real family of her own, she's bewildered by how quickly they all take her under their wing and make her feel like she belongs. Especially Mark Capriotti, a gruffly handsome Air Force veteran turned deputy sheriff who manages to wind his way into Lanie's cold, broken heart—along with the rest of the clan.

Everything is finally going well for her, but the arrival of River Brown changes all that. The fresh-faced twenty-one-year old seems as sweet as they come…until her dark secrets come to light—secrets that could destroy the new life Lanie's only just begun to build.
Untamed Cowboy
(Gold Valley #2)
by Maisey Yates
Mass Market Paperback, 384 pages
Expected publication: June 19th 2018 by HQN Books
ISBN 1335900705
In Gold Valley, Oregon, love might be hiding in plain sight…

Some things are too perfect to mess with. Bennett Dodge's relationship with Kaylee Capshaw is one of them. They work together at their veterinary clinic and have been best friends for years. When Bennett's world is rocked by the appearance of a son he didn't know he had, he needs Kaylee more than ever. And he doesn't want anything else to change. But then Kaylee kisses him, and nothing will ever be the same…

Kaylee's done her best to keep her feelings for the man she's loved since high school hidden away, but one unguarded moment changes everything, and now there's no more denying the chemistry that burns between them. But the explosion of desire changes all the rules, and what's left could destroy their bond—or bring them to a love that's deeper than she ever imagined…
Ghostgirl
by J.B. Salsbury
Kindle Edition
Expected publication: June 19th 2018
ASINB07CSBWW4G
She was brainwashed into believing she could save mankind.
Now, she's the one who needs saving.

Abandoned with his two younger brothers, Milo Vega was placed in foster care. Now a twenty-year-old high-school senior covered in gang tattoos and working as the school's janitor, he is living a life vastly different from the one he was destined for.

When another foster joins the family, this one from the psychiatric facility, Milo's skeptical. A rare genetic condition makes her unlike any girl he's ever seen, and he wants nothing to do with the one he calls Ghostgirl.

Despite his reluctance, his protective instincts flare when she enrolls in school, and eventually, an unlikely friendship grows between them. When a tragic event snaps her fragile psyche, Milo is faced with the possibility of never seeing her again.

Unless he risks it all to save her.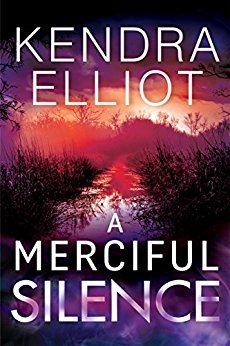 A Merciful Silence
(Mercy Kilpatrick #4)
by Kendra Elliot
Kindle Edition, 350 pages
Expected publication: June 19th 2018 by Montlake Romance
ASINB077GRGYJ4
In the fourth book of the Wall Street Journal bestselling series, FBI agent Mercy Kilpatrick must unlock the mystery of a mass murder, and the secrets of its silent witness…

For Mercy Kilpatrick, returning to rural Oregon has meant coming to terms with her roots. Raised as a prepper, Mercy is now relying on her survivalist instincts to defend her town from the people the law can't reach. But this time, an investigation calling up a dark past for her and police chief Truman Daly may be hitting too close to home.

A rainstorm has uncovered the remains of five people—a reprise of the distinctive slaughter of two families twenty years ago. Except the convicted killer is in prison. Is this the case of a sick copycat, or is the wrong man behind bars? One person might have the answer. The lone survivor of the decades-old crimes has returned to town still claiming that she can't remember a thing about the night she was left for dead. As the search for the truth becomes more dangerous, Mercy fears that the traumatized woman may not have buried her memories at all. She might be keeping them a secret. And there's a price to be paid for revealing them.
Wicked and the Wallflower
(The Bareknuckle Bastards #1)
by Sarah MacLean
Mass Market Paperback, 384 pages
Expected publication: June 19th 2018 by Avon
ISBN 0062692062
When Wicked Comes Calling...

When a mysterious stranger finds his way into her bedchamber and offers his help in landing a duke, Lady Felicity Faircloth agrees—on one condition. She's seen enough of the world to believe in passion, and won't accept a marriage without it.

The Wallflower Makes a Dangerous Bargain...

Bastard son of a duke and king of London's dark streets, Devil has spent a lifetime wielding power and seizing opportunity, and the spinster wallflower is everything he needs to exact a revenge years in the making. All he must do is turn the plain little mouse into an irresistible temptress, set his trap, and destroy his enemy.

For the Promise of Passion...

But there's nothing plain about Felicity Faircloth, who quickly decides she'd rather have Devil than another. Soon, Devil's carefully laid plans are in chaos, and he must choose between everything he's ever wanted...and the only thing he's ever desired.
The Perfect Couple
by Elin Hilderbrand
ebook
Expected publication: June 19th 2018 by Little, Brown and Company
ISBN139780316375245
From New York Times bestselling author Elin Hilderbrand, comes a novel about the many ways family can fill our lives with love...if they don't kill us first.

It's wedding season on Nantucket. The beautiful island is overrun with summer people--an annual source of aggravation for year-round residents. And that's not the only tension brewing offshore. When one lavish wedding ends in disaster before it can even begin--with the bride-to-be discovered dead in Nantucket Harbor just hours before the ceremony--everyone in the wedding party is suddenly a suspect. As Chief of Police Ed Kapenash digs into the best man, the maid of honor, the groom's famous mystery novelist mother, and even a member of his own family, the chief discovers that every wedding is a minefield--and no couple is perfect. Featuring beloved characters from THE CASTAWAYS and A SUMMER AFFAIR, THE PERFECT COUPLE proves once again that Elin Hilderbrand is the queen of the summer beach read.
Bring Me Back
by B.A. Paris
Hardcover, 336 pages
Expected publication: June 19th 2018 by St. Martin's Press (first published March 1st 2018)
ISBN 1250151333
She went missing. He moved on. A whole world of secrets remained—until now.

Finn and Layla are young, in love, and on vacation. They're driving along the highway when Finn decides to stop at a service station to use the restroom. He hops out of the car, locks the doors behind him, and goes inside. When he returns Layla is gone—never to be seen again. That is the story Finn told to the police. But it is not the whole story.

Ten years later Finn is engaged to Layla's sister, Ellen. Their shared grief over what happened to Layla drew them close and now they intend to remain together. Still, there's something about Ellen that Finn has never fully understood. His heart wants to believe that she is the one for him...even though a sixth sense tells him not to trust her.

Then, not long before he and Ellen are to be married, Finn gets a phone call. Someone from his past has seen Layla—hiding in plain sight. There are other odd occurrences: Long-lost items from Layla's past that keep turning up around Finn and Ellen's house. Emails from strangers who seem to know too much. Secret messages, clues, warnings. If Layla is alive—and on Finn's trail—what does she want? And how much does she know?

A tour de force of psychological suspense, Bring Me Back will have you questioning everything and everyone until its stunning climax.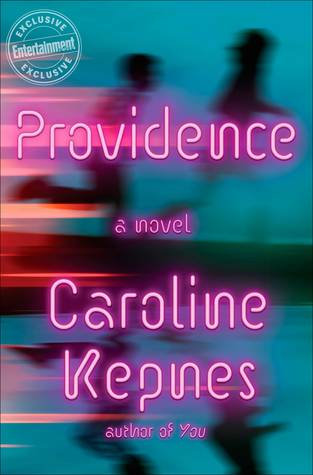 Providence
by Caroline Kepnes
Hardcover, 400 pages
Expected publication: June 19th 2018 by Lenny
ISBN 0399591435
A propulsive new thriller about the obsessive nature of love when an intensifying relationship between best friends is disrupted by a kidnapping.

Growing up as best friends in small-town New Hampshire, Jon and Chloe are the only ones who truly understand each other, though they can never find the words to tell one another the depth of their feelings. When Jon is finally ready to confess his feelings, he's suddenly kidnapped by his substitute teacher who is obsessed with H.P. Lovecraft and has a plot to save humanity.

Mourning the disappearance of Jon and facing the reality he may never return, Chloe tries to navigate the rites of entering young adulthood and "fit in" with the popular crowd, but thoughts of Jon are never far away.

When Jon finally escapes, he discovers he now has an uncontrollable power that endangers anyone he has intense feelings for. He runs away to protect Chloe and find the answers to his new identity--but he's soon being tracked by a detective who is fascinated by a series of vigilante killings that appear connected.

Whisking us on a journey through New England and crashing these characters' lives together in the most unexpected ways, Kepnes explores the complex relationship between love and identity, unrequited passion and obsession, self-preservation and self-destruction, and how the lines are often blurred between the two.
JUNE 25
Fixed Forever
(Fixed #6)
by Laurelin Paige
Kindle Edition
Expected publication: June 25th 2018
ASINB074N6J64B
Hudson Pierce-

You act so high and mighty, you and your perfect pregnant wife Alayna. With your perfect child and your perfect home.

You weren't always perfect. Your past is filled with misdeeds.

Does your wife know all your secrets?

Would she stand behind you if she did?

You think because she's on bedrest you can protect her? How sweet.

Sleep tight, you two.

-An Old Friend.
JUNE 26
The Emerald Sea
(The Glittering Court #3)
by Richelle Mead
ebook, 400 pages
Expected publication: June 26th 2018 by Razorbill
ISBN 069840601X
The dazzling conclusion to #1 New York Times bestselling author Richelle Mead's The Glittering Court series.

Meet Tamsin, the Glittering Court's hard-angled emerald. Her outsized aspirations make her a fierce competitor, rising to the top of the ranks. But when the ship she boards for the New World is tragically lost at sea, she is quite literally thrown off-course.
Court of Shadows
(House of Furies #2)
by Madeleine Roux
ebook, 432 pages
Expected publication: June 26th 2018 by HarperTeen (first published May 29th 2018)
ISBN 006249872X
From the New York Times bestselling author of Asylum comes the second book in an all-new gothic horror series praised as "darkly delightful."*

In this second book of Madeleine Roux's expansive gothic horror series, illustrations from artist Iris Compiet and chilling photographs help bring to life a world where the line between monsters and men is ghostly thin.

After the frightful events of last autumn, seventeen-year-old Louisa Ditton has settled into her role as a maid at Coldthistle House, but she has not settled into what that means for her humanity.

As Louisa struggles to figure out whether she is worthy of redemption, the devilish Mr. Morningside plans a fete— one that will bring new guests to Coldthistle House. From wicked humans to Upworlders, angelic beings who look down upon Mr. Morningside's monstrous staff, all are armed with their own brand of self-righteous justice.

Even a man claiming to be Louisa's father has a role to play, though what his true motive is, Louisa cannot tell. The conflicts will eventually come to a head on the grounds of Coldthistle House—and the stakes include Louisa's very soul.
My Plain Jane
(The Lady Janies #2)
by Cynthia Hand, Jodi Meadows, Brodi Ashton
Hardcover, 464 pages
Expected publication: June 26th 2018 by HarperTeen
ISBN 006265277X
You may think you know the story. After a miserable childhood, penniless orphan Jane Eyre embarks on a new life as a governess at Thornfield Hall. There, she meets one dark, brooding Mr. Rochester. Despite their significant age gap (!) and his uneven temper (!!), they fall in love—and, Reader, she marries him. (!!!)

Or does she?

Prepare for an adventure of Gothic proportions, in which all is not as it seems, a certain gentleman is hiding more than skeletons in his closets, and one orphan Jane Eyre, aspiring author Charlotte Brontë, and supernatural investigator Alexander Blackwood are about to be drawn together on the most epic ghost hunt this side of Wuthering Heights.
One Small Thing
by Erin Watt
Hardcover, 384 pages
Expected publication: June 26th 2018 by Harlequin Teen
ISBN 1335017275
Beth's life hasn't been the same since her sister died. Her parents try to lock her down, believing they can keep her safe by monitoring her every move. When Beth sneaks out to a party one night and meets the new guy in town, Chase, she's thrilled to make a secret friend. It seems a small thing, just for her.

Only Beth doesn't know how big her secret really is…

Fresh out of juvie and determined to start his life over, Chase has demons to face and much to atone for, including his part in the night Beth's sister died. Beth, who has more reason than anyone to despise him, is willing to give him a second chance. A forbidden romance is the last thing either of them planned for senior year, but the more time they spend together, the deeper their feelings get.

Now Beth has a choice to make—follow the rules, or risk tearing everything apart…again.
The Fragile Ordinary
by Samantha Young
Kindle Edition, 304 pages
Expected publication: June 26th 2018 by Harlequin Teen
ASINB075QZLWML
I am Comet Caldwell.

And I sort of, kind of, absolutely hate my name.

People expect extraordinary things from a girl named Comet. That she'll be effortlessly cool and light up a room the way a comet blazes across the sky.

But from the shyness that makes her book-character friends more appealing than real people to the parents whose indifference hurts more than an open wound, Comet has never wanted to be the center of attention. She can't wait to graduate from her high school in Edinburgh, Scotland, where the only place she ever feels truly herself is on her anonymous poetry blog. But surely that will change once she leaves to attend university somewhere far, far away.

When new student Tobias King blazes in from America and shakes up the school, Comet thinks she's got the bad boy figured out. Until they're thrown together for a class assignment and begin to form an unlikely connection. Everything shifts in Comet's ordinary world. Tobias has a dark past and runs with a tough crowd—and none of them are happy about his interest in Comet. Targeted by bullies and thrown into the spotlight, Comet and Tobias can go their separate ways…or take a risk on something extraordinary.
Blood Match
(Blood Type #2)
by K.A. Linde
Kindle Edition, 1st edition
Expected publication: June 26th 2018 by Loveswept
ASINB074DH2DG2
As the provocative, sensual Blood Type series continues, the rare bond between Reyna and Beckham is threatened by betrayal, greed, and twisted secrets.

A desperate human. A powerful vampire. A world divided.

Reyna Carpenter was promised paradise. She was delivered into hell.

Giving up her body for money was supposed to be the hardest part of becoming a blood escort. She never expected to lose her heart to her dark, enigmatic boss, Beckham Anderson. After being taken by a depraved captor who plans to rule the world, Reyna will do anything to return to Beckham.

She just has to find the will to survive this game.

From the pawn, rises a queen.
The Darkest Warrior
(Lords of the Underworld #14)
by Gena Showalter
ebook
Expected publication: June 26th 2018 by Harlequin HQN
A searing Lords of the Underworld tale by New York Times bestselling author Gena Showalter, featuring a beastly prince and the wife he will wage war to keep.

He is ice...

Puck the Undefeated, host of the demon of Indifference, cannot experience emotion without punishment, so he allows himself to feel nothing. Until her. According to ancient prophecy, she is the key to avenging his past, saving his realm, and ruling as king. All he must do? Steal her from the man she loves—and marry her.

She is fire...

Gillian Shaw has suffered many tragedies in her too-short life, but nothing could have prepared the fragile human for her transition into immortality. To survive, she must wed a horned monster who both intrigues and frightens her...and become the warrior queen she was born to be.

Together they burn.

As a rising sense of possession and obsession overtake Puck, so does insatiable lust. The more he learns about his clever, resourceful wife, the more he craves her. And the more time Gillian spends with her protective husband, the more she aches for him. But the prophecy also predicts an unhappily ever after. Can Puck defeat fate itself to keep the woman who brought his deadened heart back to life? Or will they succumb to destiny, losing each other…and everything they've been fighting for?
The Science of Pleasure
(Morphate #1.5)
by Jacquelyn Frank
Kindle Edition, 108 pages
Published June 26th 2018 by Zebra
ASINB07BJKWF2C
In the Name of Science
Dr. Jenesis DeBruehl once hoped that her scientific research would have positive ramifications for humanity, only to have her work twisted by the evil Dr. Eric Paulson and used to torture innocents.
Seven years later she finally has her own lab again, despite her checkered past. Kincaid "Kin" Gregory is a Morphate, one of the people mutated by Paulson. Now running the lab that Jenesis is joining, Kin is surprised by the lust he feels for the human woman. While Jenesis struggles with her guilt over the role she played in Kincaid's mutation, he encourages her to use him as her personal test subject. No limitations. With Kin's body all hers, Jenesis is about to make a whole new kind of discovery . .
Iron and Magic
(The Iron Covenant #1)
by Ilona Andrews
Trade Paperback, 322 pages
Published June 26th 2018 by CreateSpace Independent Publishing Platform
Original TitleIron and Magic
ISBN139781641970402
No day is ordinary in a world where Technology and Magic compete for supremacy…But no matter which force is winning, in the apocalypse, a sword will always work.

Hugh d'Ambray, Preceptor of the Iron Dogs, Warlord of the Builder of Towers, served only one man. Now his immortal, nearly omnipotent master has cast him aside. Hugh is a shadow of the warrior he was, but when he learns that the Iron Dogs, soldiers who would follow him anywhere, are being hunted down and murdered, he must make a choice: to fade away or to be the leader he was born to be. Hugh knows he must carve a new place for himself and his people, but they have no money, no shelter, and no food, and the necromancers are coming. Fast.

Elara Harper is a creature who should not exist. Her enemies call her Abomination; her people call her White Lady. Tasked with their protection, she's trapped between the magical heavyweights about to collide and plunge the state of Kentucky into a war that humans have no power to stop. Desperate to shield her people and their simple way of life, she would accept help from the devil himself—and Hugh d'Ambray might qualify.

Hugh needs a base, Elara needs soldiers. Both are infamous for betraying their allies, so how can they create a believable alliance to meet the challenge of their enemies?

As the prophet says: "It is better to marry than to burn."

Hugh and Elara may do both.
The Problem With Him
(Opposites Attract #3)
by Rachel Higginson
We're giving away your choice of one of this month's new book releases to one reader! To enter, just be a RBtWBC follower (We offer lots of follow options!) and fill out the Rafflecopter below. Good luck! *Book must be $7.99 or under and available on Amazon Kindle, winner's choice will be in kindle format.
a Rafflecopter giveaway