Welcome to Saturday Sangria, where ever Saturday you will find a delicious sangria recipe to go with your weekend reading! Have a recipe of your own? Join the fun and leave us a comment or a link to your own post!
Love sweet tea? Love wine? If you're a southern gal such as myself, then the answer to both of those questions is YES! 😊 Well I am going to blow your mind here. Ready? I'm sharing with you today.... a recipe for... a Sweet Tea.... Sangria!🍷YES!
Sweet Tea Sangria
YIELDS: 6 servings | PREP TIME: 0 hours 5 mins | TOTAL TIME: 1 hour 0 mins
Ingredients
1 750-ml. bottle white wine, such as Sauvignon Blanc
4 c. sweet tea
1/4 c. triple sec
2 c. sliced frozen peaches
2 c. raspberries
Fresh mint, for garnish
Instructions
In a pitcher, combine wine, sweet tea, triple sec, frozen peaches and raspberries and stir until combined. Refrigerate until chilled.
Serve garnished with mint.
Enjoy!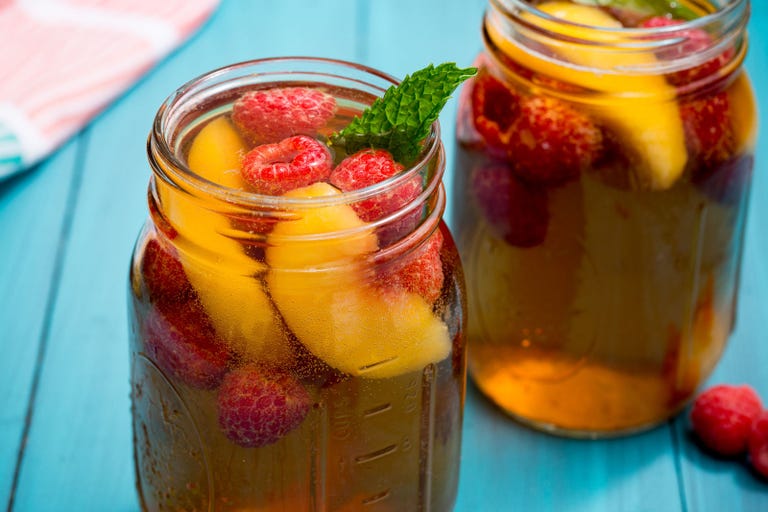 Recipe & Image Courtesy:
Delish