1st
What He Wants
(Phantom Riders MC #3)
by Tory Richards
Kindle Edition, 124 pages
Published April 1st 2017
ASINB01MYD5B6J
Big John...club enforcer. He's big and scary and he sets his sights on Daisy the instant he locks eyes on the curvy beauty.

Daisy...she's grown strong and independent since leaving an abusive marriage, but nothing prepares her for the hulking, sexy biker who wants to claim her!
3rd
Rescued by the Space Pirate
(Ruby Robbins Sexy Space Odyssey #1)
by Nina Croft
ebook
Expected publication: April 3rd 2017 by Entangled Publishing LLC
ISBN139781633759190
A few days ago, in a galaxy right here...

The earth faces total annihilation and one young woman signs up for a mission to rescue humanity. Only she ends up getting rescued herself, by a gorgeous space pirate. And the sex is out of this world!

Hopeless romantic, Ruby Robbins spends her days as an accounts clerk, and her nights with her head in the stars, dreaming of space adventures in the arms of an alien…or two. Then one day, she's approached to help her country by going undercover…in space! She jumps at the chance and before she knows it, she finds herself in the cargo hold of an alien slaver ship.

Space pirate, Killian Sharpe owes a lot of money to some very bad people. So when an anonymous employer offers him a tidy sum to extract one Ruby Robbins from a slaver ship, it sounds like easy money. But once he sets eyes on Ruby, he knows he's in over his head. Not only is she breathtakingly beautiful—she refuses to be saved.

Luckily Killian hasn't met a woman yet who could hold out against him for long….
4th
Title
: My One True Highlander
Series
: No Ordinary Hero #2
Author
: Suzanne Enoch
Format
: Paperback & eBook, 319pgs
Published
: April 4, 2017 by St. Martin's
ASIN
: B01LX5LOTJ
Rugged highlander Graeme has one thing on his mind—take a stand against the horrible Englishman Lattimer and he will be rewarded with enough money to be set for life. But when his reckless younger brothers take it one step too far and kidnaps a young woman on her way to see Lattimer, Graeme has to intervene. He cannot send the lady back without his kin getting in trouble. And when a damsel this beautiful is dropped into your lap, it's hard to let her go...

Marjorie should be terrified she's been captured by highland scoundrels, but it's hard to live in terror when your captor is a devilishly handsome and sinfully tempting as Graeme is. She cannot stay by his side forever—no matter how her heart may pound at the thought—but Graeme seems to have other plans. This wicked highlander is out to seduce her and doesn't plan to stop until she's in his arms...forever...
Title
: Wild Ride
Series
: Black Knights Inc #9
Author
: Julie Ann Walker
Format
: Paperback & eBook, 384pgs
Published
: April 4, 2017 by Sourcebooks Casablanca
ASIN
: B01GST2X1A
The hero we've all been waiting for...

Ethan "Ozzie" Sykes


Former Navy SEAL


Underground operator for Black Knights Inc., the covert government defense firm disguised as a custom motorcycle shop.

In a black-on-black international mission that went seriously sideways, Ozzie was badly injured—now he's stuck at BKI headquarters in Chicago, champing at the bit to get out into the field again. To his disgust, he's tasked with distracting Chicago Tribune ace reporter Samantha Tate, who's been trying to dig up the dirt on BKI for years. Turns out Samantha's beauty, intelligence and sense of humor are a seriously big distraction, and Ozzie's losing his desire to keep her at bay.

Ozzie's tired of hiding, and Samantha may be the best-and worst—person to share his secrets with...
Title
: Fighting for Love
Series
: Boston Love #2
Author
: Kelly Elliott
Format
: eBook, 360 pgs
Published
: Aril 4, 2017 by Loveswept
ASIN
: B01I85PPSU
A larger-than-life firefighter inspires a career-driven woman to live in the moment—and trust in the power of love—in this flirty, emotional novel from the New York Times bestselling author of Searching for Harmony.

Finn Ward has two passions: being a firefighter and being single. Although his parents are constantly nagging him to settle down, Finn just wants to enjoy himself while he's young. Then, at a union meeting, he meets a gorgeous lawyer with a dazzling smile—and suddenly, settling down doesn't sound so bad.

Rory Adams is fresh out of law school and looking to make a name for herself at her mother's firm. She doesn't have time for silly games anymore. But when she catches the eye of a dashing fireman who makes her body tingle from across the room, something instantly ignites between them. The only problem? Her father is Finn's boss.

Their relationship turns both of their lives upside-down. Rory tames Finn's wild ways, while he shows her that life can't be all work and no play. But it'll take some serious determination to keep their love secret—and real courage to admit the truth.
Toward a Secret Sky
by Heather Maclean
Hardcover, 368 pages
Expected publication: April 4th 2017 by Blink
ISBN 0310754747
Shortly after 17-year-old Maren Hamilton is orphaned and sent to live with grandparents she's never met in Scotland, she receives an encrypted journal from her dead mother that makes her and everyone around her a target. It confirms that her parents were employed by a secret, international organization that's now intent on recruiting her. As Maren works to unravel the clues left behind by her mother, a murderous madness sweeps through the local population, terrorizing her small town. Maren must decide if she'll continue her parents' fight or stay behind to save her friends.

With the help of Gavin, an otherworldly mercenary she's not supposed to fall in love with, and Graham, a charming aristocrat who is entranced with her, Maren races against the clock and around the country from palatial estates with twisted labyrinths to famous cathedrals with booby-trapped subterranean crypts to stay ahead of the enemy and find a cure. Along the way, she discovers the great truth of love: that laying down your life for another isn't as hard as watching them sacrifice everything for you.
72 Hours
by Bella Jewel
Paperback, 304 pages
Expected publication: April 4th 2017 by St. Martin's Paperbacks
ISBN 1250108349
A FATE WORSE THAN DEATH.

It's all part of his sick game. A game he's been planning for an entire decade. Now everything is perfect: One woman and one man have been selected. They used to be a couple—and they can no longer stand one another. They are the perfect victims. He doesn't intend for the game to be easy. He wants to push them to the brink of insanity, to make his hunt real. . .

A DESIRE WORTH FIGHTING FOR. . .

The couple has been captured and dumped into a massive wooded area. There's only one rule in this fatal game: They will have 72 hours to find a way out before the sadistic serial killer begins his hunt . . .But what he never could have expected was the explosive passion that ignites between the two ex-lovers—one that makes them strong. Fierce. And determined to do whatever it takes to escape—and to survive. . .
Texas Homecoming
(Night Riders #1)
by Leigh Greenwood
Paperback, 416 pages
Expected publication: April 4th 2017 by Sourcebooks Casablanca (first published March 2002)
ISBN 1492648795
She's his last chance to find peace...

Cade, Captain of the Night Riders, is determined to lead his men home to Texas to recover from a long and brutal war. But when a fellow Rider betrays the team, Cade sets aside his hopes for peace and swears he will hunt down the traitor no matter what it takes...

He has a foolproof plan to use the feisty Pilar diViere to lure her traitorous brother out of hiding. And yet when he takes the dark-eyed beauty into his arms, Cade can't help but remember the passionate past they shared. He would do anything for a chance to rekindle that flame...even spare her brother's life.

The war has changed them all, and each of the Night Riders must decide what is more important: love or revenge?
Saving Mercy
(Fatal Truth #1)
by Abbie Roads
Paperback, 320 pages
Expected publication: April 4th 2017 by Sourcebooks Casablanca
ISBN 1492639230
First in a chilling new paranormal romantic suspense series from award-winning author Abbie Roads

He's found her at last

Cain Killion knows himself to be a damaged man, his only saving grace the extrasensory connection to blood that he uses to catch murderers. His latest case takes a macabre turn when he discovers a familiar and haunting symbol linking the crime to his own horrific past-and only one woman could know what it means.

Only to lose her to a nightmare

Mercy Ledger is brave, resilient, beautiful-and in terrible danger. The moment he sees Mercy, Cain knows he's the one who can save her. He also knows he's beyond redemption. But the lines between good and evil blur and the only thing clear to Cain and Mercy is that they belong together. Love is the antidote for blood-but is their bond strong enough to overcome the evil that stalks them?
The Chosen
(Black Dagger Brotherhood #15)
by J.R. Ward
ebook, 544 pages
Expected publication: April 4th 2017 by Ballantine Books
ISBN139780698192980
A scorching forbidden love threatens to tear a rift through the Black Dagger Brotherhood in J. R. Ward's newest novel in the #1 New York Times bestselling series.

Xcor, leader of the Band of Bastards, convicted of treason against the Blind King, is facing a brutal interrogation and torturous death at the hands of the Black Dagger Brotherhood. Yet after a life marked by cruelty and evil deeds, he accepts his soldier's fate, his sole regret the loss of a sacred female who was never his: the Chosen Layla.

Layla alone knows the truth that will save Xcor's life. But revealing his sacrifice and his hidden heritage will expose them both and destroy everything Layla holds dear—even her role of mother to her precious young. Torn between love and loyalty, she must summon the courage to stand up against the only family she has for the only man she will ever love. Yet even if Xcor is somehow granted a reprieve, he and Layla would have to confront a graver challenge: bridging the chasm that divides their worlds without paving the way for a future of even greater war, desolation, and death.

As a dangerous old enemy returns to Caldwell, and the identity of a new deity is revealed, nothing is certain or safe in the world of the Black Dagger Brotherhood, not even true love . . . or destinies that have long seemed set in stone.
Wooing a she-wolf isn't as easy as it looks in this bold paranormal romance from USA Today bestseller Terry Spear





In Silver Town, the secrets run deep...





Alpha werewolf Brett Silver has an ulterior motive when he donates a prized family heirloom to the Silver Town hotel. Ellie MacTire owns the place with her sisters, and he's out to get her attention.





Ellie is even more special than Brett knows. She's a wolf-shifter with a unique ability to commune with the dead. Ellie has been ostracized, so she protects herself and those she loves by revealing nothing-not even when strange and dangerous things begin to happen in Silver Town. And especially not to the devastatingly handsome and generous wolf who's determined to win her over...
The Lady and the Highlander
(A Highland Fairy Tale #3)
by Lecia Cornwall
Kindle Edition
Expected publication: April 4th 2017 by Swerve
ASINB01MTQG3AZ
Laire MacLeod's father has married a mysterious widow who is a vain beauty that deals with potions and spells. Laire does not drink them with the rest of her family and is the only one who could see through her stepmother's games. When Laire flees to find help from her Uncle the Lady's huntsman follows her with orders to kill. Laire must survive in a dangerous new city and find the antidote to a poisonous potion before it is too late.

Iain Lindsay is cursed. He is bound for seven years to be the hunter of a Lady who uses him to bring back birds to use in her potions. When Laire MacLeod escapes the Lady's nets, Iain tracks her to Edinburgh, where she's found shelter with an unusual band of thieves, but he cannot bring himself to harm her. Instead, he finds himself falling in love with the MacLeod beauty.

But a Highlander's oath is his bond, and the price for helping her is death, both his own, and of those he loves.
Master Professor
(Lessons From the Rack #1)
by Tara Sue Me
Paperback, 304 pages
Expected publication: April 4th 2017 by Berkley Books
ISBN 039958448X
The New York Times bestselling author of the Submissive novels launches a new erotic romance series...

Students are begging to be held after class...

Andie Lincoln is madly in love with Terrence Knight--her childhood friend-turned-Hollywood's newest golden boy. But he's a Dominant and wants her trained as a submissive before he'll consider a relationship with her. He enrolls her at the RACK Academy with strict instructions for her teachers: Do whatever you need to, but don't take her virginity.

Fulton Matthews, the director of incoming students, is enthralled by Andie. Though he questioned her enrollment at first, watching her discover her submissive nature is hotter than his most intense fantasy. Under his control, her sexual awakening brings him to his knees.

Yet they can go only so far. Andie belongs to another, and Fulton is bound by a contract that strictly forbids relationships between teachers and students. But when Terrence comes to collect his prize, Fulton discovers it's not easy to let Andie go. . .
Fighting Attraction
(Redemption #4)
by Sarah Castille
Paperback, 304 pages
Expected publication: April 4th 2017 by Sourcebooks Casablanca
ISBN 1492620440
My sweet, sexy Penny has a dark side. Just like me.
I will have her. And then I will lose her, and suffer a lifetime of regret.

Rampage. Everyone loves him. He is Redemption's top heavyweight fighter and the biggest gossip in the gym. But he isn't the teddy bear everyone thinks he is. He's hiding a dark secret-and he hates himself for it.

Twice a week, Rampage transforms into Master Jack, a notorious dom only the most hard-core submissives will play with. How can he-a Southern gentleman, bred to respect and protect women-want to dominate them?

But Penny Worthington wants him. Beneath her pearls, kitten heels, and prim British exterior beats a tortured heart...Master Jack is the only one who can set her free.
The Billionaires
(Lover's Triangle #1)
by Calista Fox
Paperback, 336 pages
Expected publication: April 4th 2017 by St. Martin's Griffin
ISBN 1250096405
100 Shades of Sin...

In The Billionaires, Calista Fox delivers a sexy and sensuous friends-to-lovers tale with a delicious love triangle twist.

Jewel Catalano, Rogen Angelini, and Vin D'Angelo had been childhood best friends, spending every possible moment with one another. Rogen became her first love, the first one to show her what pleasure could be. Until a volatile feud erupted between their powerful California wine country families and she and Rogen were torn apart from each other. What she didn't expect was to find comfort and passion like she had never known in Vin's arms and bed. But when that too ended in disaster, Jewel moved to San Francisco to work for the Catalano empire. Years later, a series of daring acquisitions brings Jewel back to River Cross, the hometown where Rogen and Vin have recently returned as well. Jewel has the curves, the smarts, and the success to bring any man to his knees—especially the two men who remained best friends and still burn to possess her.

Mixing family business with erotic pleasure ignites a smoldering love triangle. But in order to pull off the bold deal that will build the trios' own legacy and to stay in their heady, sensual paradise, they must discover what true love really is—or lose everything their hearts' desire, in The Billionaires by Calista Fox.
Hurricane
(Cutter Cay #5)
by Cherry Adair
Paperback, 320 pages
Expected publication: April 4th 2017 by St. Martin's Paperbacks
ISBN 1250016363
Rydell Case's ship is his home, his heart, and his reason for being. After his ex-wife left him—taking his brand-new megayacht, Tesoro Mio with her—she sailed off with a royal billionaire and out of his life forever. Now Ry spends his days searching for treasure—until his ship is hijacked. With the prospect of his salvage business tanking, he needs both the ship and his ex back—if only she didn't despise him more than any man on earth. . .

When Addison D'Marco boards Tesoro Mio to find her ex-husband in her cabin, she's furious. Ry is more handsome, more annoying, and more determined than ever. Addy can't believe he has the nerve to demand the ship back after the way he broke her heart. With her fiancé about to board, she doesn't want Ry back in her life to ignite painful memories and never- forgotten desires. But could it be that, amid troubled waters, Addy and Ry can salvage what they once had and have a second chance at love. . .or does fate have something else in store?
All You Need
(Need You #3)
by Lorelei James
Paperback, 368 pages
Expected publication: April 4th 2017 by Berkley Books
ISBN 045147757X
A hockey romance burns up the ice in the third sexy Need You novel from the New York Times bestselling author of the Mastered Series and the Blacktop Cowboys® Series.

PR agent Annika Lund can spin any disaster into a win. But revamping the reputation of a notorious Swedish hockey player will take every trick in her arsenal, especially when his agent insists that convincing everyone he's no longer a playboy is top priority. And that it requires a sham relationship—with Annika playing the part of loving girlfriend.

On fire in the rink and in the bedroom, Axl Hammerquist couldn't care less about being anyone's golden boy. So when his agent forces him to play nice with a new publicist, he takes satisfaction in being as much of a pain as possible. But the more time he spends getting to know Annika, the more Axl starts to think that being Mr. Nice Guy might be worth it if it gets him the girl...
By Her Touch
(Blank Canvas #2)
by Adriana Anders
Mass Market Paperback, 400 pages
Expected publication: April 4th 2017 by Sourcebooks Casablanca
ISBN 1492633879
He Will Always Bear the Scars

Undercover cop Clay Navarro left the Sultans biker gang a changed man. Its ringleaders may be awaiting trial, but he wears the memory of every brutal act he was forced to commit tattooed across his skin. He doesn't have space in his messed-up life for anything gentle--not now, maybe not ever.

Dr. Georgette Hadley is drawn to the damaged stranger's pain, intimidated but intrigued by the warmth that lies beneath Clay's frightening exterior. But when the Sultans return looking for revenge, she finds herself drawn into the dirty underbelly of a life forged in violence...that not even her touch may be able to heal.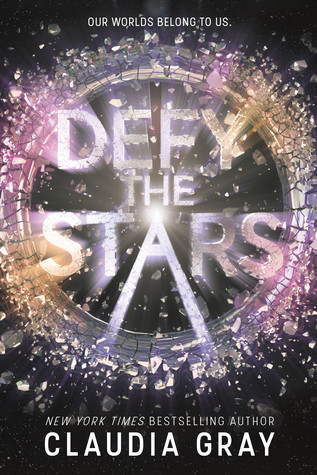 Defy the Stars
(Defy the Stars #1)
by Claudia Gray
Hardcover, 512 pages
Published April 4th 2017 by Little, Brown Books for Young Readers
ISBN 0316394033
Noemi Vidal is a teen soldier from the planet Genesis, once a colony of Earth that's now at war for its independence. The humans of Genesis have fought Earth's robotic "mech" armies for decades with no end in sight.

After a surprise attack, Noemi finds herself stranded in space on an abandoned ship where she meets Abel, the most sophisticated mech prototype ever made. One who should be her enemy. But Abel's programming forces him to obey Noemi as his commander, which means he has to help her save Genesis--even though her plan to win the war will kill him.

Together they embark on a daring voyage through the galaxy. Before long, Noemi begins to realize Abel may be more than a machine, and, for his part, Abel's devotion to Noemi is no longer just a matter of programming.
Blacklist
(Beautiful Idols #2)
by Alyson Noel
Hardcover, 448 pages
Published April 4th 2017 by Katherine Tegen Books
ISBN 0062324551
In the second book of the suspenseful Unrivaled trilogy from #1 New York Times bestselling author Alyson Noel, Layla, Aster and Tommy have to unearth Hollywood it-girl Madison Brooks' secrets before one of them takes the fall for her disappearance and murder.

Layla Harrison has finally found herself in the middle of a celebrity story worth reporting. Aster Amirpour's name is in every tabloid—even if it isn't the good kind of publicity she hoped for. Tommy Phillips is inches away from getting the girl of his dreams, which may be harder than scoring a VIP ticket to an Unrivaled nightclub.

But Layla, Aster and Tommy never imagined it would be because they're entangled in the disappearance of Madison Brooks—a story that's blinded the world like a starlet blinded by the flash of a paparazzi camera.

Now, Layla is receiving mysterious messages from an anonymous source, Aster's looming murder trial is so huge even her parents' lawyer can't save her, Tommy is retracing his steps as the last person Madison saw alive, and Layla's ex Mateo finds himself lured into the fold.

You can dig up dirt about celebrities that the tabloids miss if you search long enough. But when Layla, Aster, and Tommy team up with an unsuspecting insider to unearth the truth, they'll find that some secrets are best kept in the grave.
Buck Naked
(Cougarville #1)
by Evangeline Anderson
Kindle Edition, 1st edition, 241 pages
Published April 4th 2017 by Swerve
ASINB06XC63Y4H
Sadie Becker is not herself. A 40-year-old, divorced mother of two, Sadie wakes up one morning and realizes that she looks and feels like she did in her twenties. Suddenly she's unable to walk around in her new town of Cougarville without men falling at her feet. Confused and alone, Sadie isn't sure who to turn to…except answers to her problems might reside with her broodingly handsome reclusive neighbor, Mathis.

An alpha shifter, Mathis lost the love of his life, and he knows he'll never find another mate. But his innocent new neighbor clearly doesn't kn
7th
Age of Aquarius: A Save Tomorrow Apocalyptic Novel
by Tawdra Kandle
Paperback
Expected publication: April 7th 2017 by Everafter Romance
ISBN 1682307719
1967. It was the Summer of Love. But in the midst of peace and flower power, a group of hippies unleash an unspeakable horror that will threaten the future of the planet . . .
The King Quartet.
The Serendipity Series.
Recipe for Death Books.
Every battle. Every win. Every loss. All the intrige, pain and mystery . . . it all leads here.
In the ultimate fight against an ancient and powerful evil, Carruthers agents join with old friends as well as new allies to save the world.
Tasmyn and Michael, Nell and Rafe, Jackie and Lucas--and of course, Cathryn Whitmore--all of them will risk their lives and futures to stop the dreaded Hive.
Some will live. Some will die. None of them will ever be the same.
Redeem yesterday. Survive today. Save tomorrow.
10th
Stolen by the Space Pirate
(Ruby Robbins Sexy Space Odyssey #2)
by Nina Croft
ebook
Expected publication: April 10th 2017 by Entangled Publishing LLC
ISBN139781633759206
A few days ago, in a galaxy right here...

The earth faces total annihilation and one young woman signs up for a mission to rescue humanity. Only she ends up getting rescued herself, by a gorgeous space pirate. And the sex is out of this world!

After a brief, but magical interlude with a couple of stunningly gorgeous space pirates, Ruby is back with the slavers, and her mission is on target. Now all she has to do is stay out of trouble, be a good little slave, and let her tracking device lead her allies from Earth straight to the slavers' center of operations. Hopefully, before anything really nasty happens.

Protecting Ruby is becoming a habit for Space Pirate, Killian Sharpe. When he learns the slavers' final destination, he knows there's more at stake than just Ruby's mission to save mankind. Because he's going home. This time, saving Ruby might cost him his life…
11th
Twist
(Dive Bar #2)
by Kylie Scott
Paperback, 288 pages
Expected publication: April 11th 2017 by St. Martin's Griffin
ISBN 1250083222
When his younger brother loses interest in online dating, hot, bearded, bartender extraordinaire, Joe Collins, only intends to log into his account and shut it down. Until he reads about her.

Alex Parks is funny, friendly, and pretty much everything he's been looking for in a woman. And in no time at all they're emailing up a storm, telling each other their deepest darkest secrets... apart from the one that really matters.

And when it comes to love, serving it straight up works better than with a twist.
More Than Want You
(More Than Words #1)
by Shayla Black
Kindle Edition
Expected publication: April 11th 2017 by Shelley Bradley, LLC
ASINB01N0ZXRDK
A fresh, sexy and emotional contemporary romance series by Shayla Black...

I'm Maxon Reed—real estate mogul, shark, asshole. If a deal isn't high profile and big money, I pass. Now that I've found the property of a lifetime, I'm jumping. But one tenacious bastard stands between me and success—my brother. I'll need one hell of a devious ploy to distract cynical Griff. Then fate drops a luscious redhead in my lap who's just his type.

Sassy College senior Keeley Kent accepts my challenge to learn how to become Griff's perfect girlfriend. But somewhere between the makeover and the witty conversation, I'm having trouble resisting her. The quirky dreamer is everything I usually don't tolerate. But she's beyond charming. I more than want her; I'm desperate to own her. I'm not even sure how drastic I'm willing to get to make her mine—but I'm about to find out.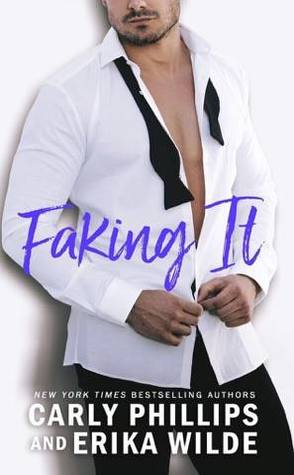 Faking It
by Carly Phillips, Erika Wilde
Kindle Edition
Expected publication: April 11th 2017
ASINB01N9QT5FK
Confirmed bachelor Max Sterling isn't into rescuing damsels in distress, but when the very tempting Hailey Ellison needs his help, there's only one thing for him to do. Step in and pose as her loving fiancé. Except there is nothing fake about his attraction to her, or how much he wants her beneath him in his bed, moaning his name. But what starts as a sexy, flirty, temporary engagement, quickly becomes something more serious that neither one ever anticipated.
Ain't He Precious?
(Sex and Sweet Tea)
by Juliette Poe
Kindle Edition, 84 pages
Expected publication: April 11th 2017 by Big Dog Books
ASINB06XC5QH6C
Welcome to Whynot, North Carolina, population 3,872. It has one stoplight, one bar, and the one-and-only Trixie Mancinkus.

Eleven years ago, Trixie graduated Harvard Law, turned down a job offer from one of the most prestigious law firms in Boston, and headed home to Whynot to open her own firm. Not only did she leave behind the big city, but she also left her boyfriend of three years. And just so we're clear… that would be me.

So what am I doing in Whynot at this very moment? It seems Trixie needs help with a legal case and for some insane reason, she called on me for assistance. I've been in town for five minutes, and I'm every bit as out of place as I feel. Trixie is all sweet, southern curves to my tailored suits and high-priced haircuts. It's a culture clash of north versus south and about the only thing we have in common is our physical attraction to each other.

But I have a new motto since coming to Whynot: When life hands you lemons, all you need is a little sex and sweet tea to make things better.'
17th
Saving the Space Pirate
(Ruby Robbins Sexy Space Odyssey #3)
by Nina Croft
ebook
Expected publication: April 17th 2017 by Entangled Publishing LLC
ISBN139781633759213
A few days ago, in a galaxy right here...

The earth faces total annihilation and one young woman signs up for a mission to rescue humanity. Only she ends up getting rescued herself, by a gorgeous space pirate. And the sex is out of this world!

Killian Sharpe, is in over his head. One minute, he's a notorious space pirate with a price on his head. And now, he's suddenly become one of the good guys. How did that happen? He can only think of one reason – sexy, spunky Ruby Robbins.

Ruby is thrilled that her mission is almost over. Not only will she have saved her planet, but she'll finally be able to live happily ever after with the space pirate of her dreams.

But a tragic twist suddenly puts everything into jeopardy. And it's up to Ruby, with Killian at her side, to change to world for good this time. She can only hope they both survive the ordeal…
Emergency Attraction
by Samanthe Beck
ebook, 260 pages
Expected publication: April 17th 2017 by Entangled Publishing LLC
ISBN139781633759275
Ten years ago when Shane Maguire chose the Marines as his escape from some trouble of his own making, he only regretted one thing—leaving Sinclair Smith behind. Despite his best intentions, she ended up as the one that got away. Now he's back, determined to reclaim everything he gave up, including Sinclair.

Sinclair is immune to Shane's charms. She's immune to stolen kisses behind the gym. And she's definitely immune to that maneuver he did in the back seat of his car… Okay, maybe her hormones are susceptible, but she has absolutely no desire to risk anything on the bad boy who broke all his promises.

When a little emergency lands her at his mercy, he offers her a deal she can't refuse. And this time, she'll show Shane what it means to be left wanting…
18th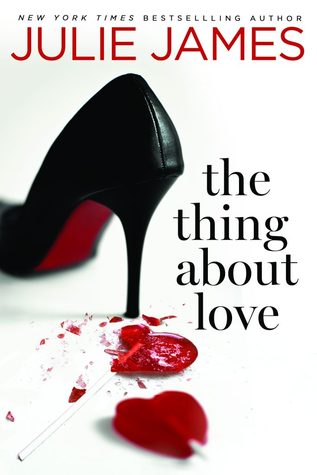 Title
: The Thing About Love
Author
: Julie James
Format
: Paperback & eBook, 384pgs
Published
: April 18, 2017 by Berkley
ASIN
: B016VRFTOC
Two undercover FBI agents can hide who they are from everyone but each other in the latest novel from the New York Times bestselling author of Suddenly One Summer.

FBI agents Jessica Harlow and John Shepherd have a past. The former lawyer and cocky Army ranger clashed during their training at Quantico, gladly going their separate ways after graduating from the Academy. Six years later, the last thing either of them expects is to run into each other again–assigned to work as partners in a high-profile undercover sting.

For both of them, being paired with a former rival couldn't come at a worse time. Recently divorced from a Hollywood producer and looking for a fresh start, Jessica is eager to prove herself at her new field office. And John is just one case away from his dream assignment to the FBI's elite Hostage Rescue Team. In order to nail a corrupt Florida politician, they'll have to find a way to work as a team–a task that becomes even trickier when they're forced to hole up at a romantic, beachfront resort as part of the investigation. Suddenly, the heat behind their nonstop sparring threatens to make the job a whole lot more complicated. . .
Veiled Menace
(Veiled Magic #2)
by Deborah Blake
Kindle Edition
Expected publication: April 18th 2017 by InterMix
Original TitleVeiled Menace (Veiled Magic)
ASINB01M8PPLCR
From the author of Veiled Magic and the Baba Yaga novels, comes an exciting new paranormal romance...

Since Witches came out of the broom-closet in the early 21st century, they have worked alongside humans as police officers, healers, stock traders, and more. But they aren't the only paranormal entities in our world...

Witch and police officer Donata Santori is no stranger to magical mayhem, but lately her life has been unexpectedly charmed. Her job as a Ghost Yanker now includes the occasional paranormal investigation, and she's advancing her magical abilities with the help of an ancestor's treasured spell book. And while both of her former love interests—reclusive half-Dragon art forger Peter Casaventi and disgraced Shapechanger Magnus Torvald—are nowhere to be found, she's not averse to being wined and dined by wealthy businessman Anton Eastman.

But Eastman isn't what he seems, and what he wants from Donata is far more than she's willing to give. When a mysterious relic, the Pentacle Pentimento, resurfaces, along with Peter's Dragon father and a shocking Santori family secret, Donata must fight to save herself, her friends, and just maybe the fate of the world from a magic as old as it is dangerous…
Dark Alpha's Lover
(Reaper #4)
by Donna Grant
ebook
Expected publication: April 18th 2017 by St. Martin's Paperbacks
ASINB01NB100TI
There is no escaping a Reaper. I am an elite assassin, part of a brotherhood that only answers to Death. And when Death says your time is up, I am coming for you…

I answer to no one but Death. I am impenetrable, impervious, immortal. I exist to do Death's bidding and no one–not Reaper nor human nor Fae–can stand in my way. Except for the bewitching half-Fae, Catriona. She swears the magic in her family passed her by, but I know better. This woman is strong. This woman is powerful. And when her abilities surge forth, no one will be able to stop the Dark Fae from coming for her. Except for me. I want to keep her close. I want to keep her safe. I want lose myself to her, again and again…
Falling Darkness
(South Shores #3)
by Karen Harper
Hardcover, 386 pages
Expected publication: April 18th 2017 by Mira Books
ISBN 0778330605
At the mercy of a treacherous sea

Claire Britten's training never prepared her for this the forensic psychology curriculum didn't cover plane crashes. Or how to help fellow survivors cope, seven frightened people huddled in two small rafts awaiting a rescue that may never come. Especially when three of them are your ex-husband, your young daughter and the man you love, Nick Markwood, whose pursuit by a criminal mastermind forced you all to run in the first place.

When the bedraggled crew finally reaches dry land, they are still far from safe. Nick tries to secure transport to their witness-protection placement, urging everyone to stick to the identities laid out for them. They don't need any complications. But when danger follows them to their supposed safe haven, Claire and Nick no longer know who is helping or harming them. Racked by doubt and mistrust, still hunted, they must band together or fall.
Slow Burn Cowboy
(Copper Ridge #7)
by Maisey Yates
Mass Market Paperback, 384 pages
Expected publication: April 18th 2017 by Harlequin Books
Original TitleSlow Burn Cowboy
ISBN 0373801947
In Copper Ridge, Oregon, a cowboy's best friend might turn out to be the woman of his dreams…

If Finn Donnelly makes a plan, he sticks to it. After his brothers left Copper Ridge, Finn stayed behind, determined to keep their ranch going by himself. And when he realized his feelings for Lane Jensen were more than platonic, he shoved that inconvenient desire away. It was easy…until it wasn't. Suddenly his brothers are coming home to claim their share of the property. And Lane is no longer just in his fantasies. She's in his arms, and their friendship is on the line…

He's been her buddy, her handyman, her rock. But until that one breathtaking kiss, Lane somehow overlooked the most important thing about Finn Donnelly—he's all man. They're right together, no matter how much his volatile past has bruised him. Finn wants to hold Lane's body, but he doesn't want to hold her heart. But Lane is falling fast and now she's got a plan of her own…to show Finn there's nothing hotter than friendship turned to slow-burning love.
24th
Bonded Pair
(Cascadia Wolves #5)
by Lauren Dane
Kindle Edition
Expected publication: April 24th 2017 by Carina Press (first published August 19th 2008)
ASINB01N1EMYA6
A Cascadia Wolves novella

Megan Warden, Seattle's devoted Enforcer of the Cascadia pack, knows that she has a mate. Somewhere. She's just never found him. Then there he is at her cousin's wedding. Megan isn't just drawn to the werewolf's masculine, head-spinning scent—she's consumed by it. He seems so perfect, there has to be a catch…

With a successful practice in Las Vegas, Dr. Shane Rosario has lived outside the pack since he was born. Raised to hide his wolf in shame, he always assumed he'd marry a human.

Until Megan. Shane thrills to the ease with which she wears her wolf, and he craves every inch of her. But the idea of forever could be impossible. He's not willing to abandon his human life—even for a mate.

Something's got to give. Because this time, even destiny may not be enough to bind them.
The Negotiator
by Avery Flynn
ebook
Expected publication: April 24th 2017 by Entangled Publishing, LLC (Select Contemporary)
Wanted: Personal Buffer

Often snarly, workaholic executive seeks "buffer" from annoying outside distractions AKA people. Free spirits with personal boundary issues, excessive quirks, or general squeamishness need not apply. Salary negotiable. Confidentiality required.

Workaholic billionaire Sawyer Carlyle may have joked he needed a "buffer" from their marriage-obsessed mom, but he didn't need a waiting room filled with "candidates" to further distract him. (Thanks, bro.) But when a sexy job applicant shooes his mom and the socialite in tow out of his office, Sawyer sees the genius of the plan. And the woman. In fact, Miss Clover Lee might just get the fastest promotion in history, from buffer to fake fiancé…

This "free-spirit" might look like hot sunshine and lickable rainbows, but she negotiates like a pitbull. Before Sawyer knows what hit him, he's agreed to give up Friday nights for reality tv, his Saturdays for flea markets (why buy junk still baffles him), his Tuesdays and Thursdays for "date nights" (aka panty-losing opportunities if he plays his cards right). And now she wants lavender bath salts and tulips delivered every Monday?

Yup, she's just screwing with him. Good thing she's got this non-negotiatable six-weeks-and-she's-gone rule or Sawyer may have just met this match…
25th
Title
: Hard-Hearted Highlander
Series
: Highland Grooms #3
Author
: Julia London
Format
: Paperback & eBook, 384 pgs
Published
: April 25, 2017 by HQN
ASIN
: B01MG7KX4A
A indomitable governess...a brooding Highlander...a forbidden affair...

An ill-fated elopement cost English-born governess Bernadette Kent her reputation, her fickle lover and any chance of a future match. She has nothing left to fear—not even the bitter, dangerously handsome Scot due to marry her young charge. Naive wallflower Avaline is terrified to wed Rabbie Mackenzie, but if he sends her home, she will be ruined. Bernadette's solution: convince Rabbie to get Avaline to cry off while ignoring her own traitorous attraction to him.

A forced engagement to an Englishwoman is a hard pill for any Scot to swallow. It's even worse when the fiancee in question is a delicate, foolish young miss unlike her spirited, quick-witted governess. Sparring with Bernadette brings passion and light back to Rabbie's life after the failed Jacobite uprising. His clan's future depends upon his match to another, but how can any Highlander forsake a love that stirs his heart and soul?
Title
: No Easy Target
Author
: Irish Johansen
Format
: Paperback & eBook, 352pgs
Published
: April 25, 2017 by St. Martin's Press
ASIN
: B01LX3ACC7
When an enemy from her past threatens to return, Margaret Douglas must go on the run. But danger is in hot pursuit, and Margaret finds herself matching wits with a man who refuses to be stopped. Turning from the hunted to the hunter, Margaret must use everything she has to not only survive, but defeat evil and prove she's No Easy Target in this high-octane thriller.
Title
: Six Impossible Things
Series
: Rhymes With Love #6
Author
: Elizabeth Boyle
Format
: Paperback & eBook, 384pgs
Published
: April 25, 2016 by Avon
ASIN
: B00OP06EV0
In the sixth novel of the enchanting Rhymes with Love series from New York Times bestselling author Elizabeth Boyle, a nobleman falls in love with a beautiful spy he must protect

Lord Rimswell is a man of honor and absolutes. If he says something is impossible, it is. Yet his life of right and wrong is turned upside down when he finds himself in a compromising situation with the most unyielding, yet maddeningly beautiful, woman in London. If only he had not given in to the irresistible temptation to kiss her. Now he must marry her.

Miss Roselie Stratton is the very definition of impossible—headstrong, outspoken and carrying a reticule of secrets that could ruin more than her reputation. Kissing Brody is hardly the most ruinous thing Roselie has ever done as a secret agent for the Home Office…nor will she let a marriage of convenience stop her from continuing her work. Little does Roselie realize that she has underestimated Brody's resolve to keep her safe—for he has hopelessly fallen in love with her and is determined to do the impossible by stealing her heart in return.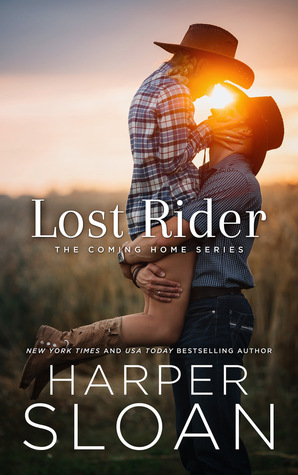 Lost Rider
(Coming Home #1)
by Harper Sloan
Paperback, 400 pages
Expected publication: April 25th 2017 by Pocket Books
ISBN 1501155199
In Lost Rider, the first Western romance in New York Times and USA TODAY bestselling author Harper Sloan's Coming Home series, an injured rodeo star encounters an old flame but will she be just what he needs to get back in the saddle?

Maverick Austin Davis is forced to return home after a ten-year career as a rodeo star. After one too many head injuries, he's off the circuit and in the horse farming business, something he's never taken much of a shine to, but now that it's his late father's legacy, familial duty calls. How will Maverick find his way after the only dream he ever had for himself is over?

Enter Leighton Elizabeth James, an ugly duckling turned beauty from Maverick's childhood—his younger sister's best friend, to be exact, and someone whose heart he stomped all over when she confessed her crush to him ten years back. Now Leighton is back in Maverick's life, no longer the insecure, love-stricken teen—and Maverick can't help but take notice. Sparks fly between them, but will Leighton be able to open her heart to the one man who broke it all those years ago?

Written in the vein of Diana Palmer and Lindsay McKenna, this Texas-set series is filled with sizzle, heart, and plenty of cowboys!
Ride Rough
(Raven Riders #2)
by Laura Kaye
ebook, 480 pages
Expected publication: April 25th 2017 by Avon
ISBN 0062403397
Brotherhood. Club. Family.
They live and ride by their own rules.
These are the Raven Riders...

Maverick Rylan won't apologize for who he is—the Raven Riders Motorcycle Club Vice-President, a sought-after custom bike builder, and a man dedicated to protecting those he loves. So when he learns that the only woman who has ever held his heart is in trouble, he'll move heaven and earth to save her.

Alexa Harmon thought she had it all—the security of a good job, a beautiful home, and a powerful, charming fiancé who offered the life she never had growing up. But when her dream quickly turns into a nightmare, Alexa realizes she's fallen for a façade she can't escape—until sexy, dangerous Maverick offers her a way out.

Forced together to keep Alexa safe, their powerful attraction reignites and Maverick determines to do whatever it takes to earn a second chance—one Alexa is tempted to give. But her ex-fiancé isn't going to let her go without a fight, one that will threaten everything they both hold dear.
Wicked Abyss
(Immortals After Dark #18)
by Kresley Cole
Kindle Edition, 400 pages
Expected publication: April 25th 2017 by Simon & Schuster UK
ASINB01CO4B2WE
This fairy tale doesn't end with a kiss… A spellbinding Immortals After Dark tale from #1 New York Times bestselling author Kresley Cole!

The terrifying king of hell...

As a boy, Abyssian "Sian" Infernas had his heart shattered by a treacherous fey beauty who died before he could exact vengeance. Millennia later, a curse has transformed him into a demonic monster—just as she's been reincarnated. Sian captures the delicate but bold female, forcing her back to hell.

Meets his match.

Princess Calliope "Lila" Barbot's people have hated and feared Abyssian and his alliance of monsters for aeons. When the beastly demon imprisons her in his mystical castle, vowing revenge for betrayals she can't remember, Lila makes her own vow: to bring down the wicked beast for good.

Can two adversaries share one happily-ever-after?

As Calliope turns hell inside out, the all-powerful Sian finds himself defenseless against his feelings for her. In turn, Lila reluctantly responds to the beast's cleverness and gruff vulnerability. But when truths from a far distant past are revealed, can their tenuous bond withstand ages of deceit, a curse, and a looming supernatural war?
A Fire in the Blood
by Amanda Ashley
Paperback, 400 pages
Expected publication: April 25th 2017 by Zebra
ISBN 142014250X
I see a man. He is old. Very old. He will come into your life in a moment of danger. He will watch over you and protect you. The gypsy s hand gripped Tessa s tighter. He will bring you death, she whispered, her voice like the rustle of dry leaves. And life.

Ten years later, when Andrei Dinescu saves Tessa from a vicious attacker, she has no idea that the handsome stranger the gypsy fortune teller predicted is not a hunter but a seven-hundred-year-old vampire. Darkly powerful, unbelievably compelling, he is obviously pursuing Tessa, but is it her love he's after or her blood?

A classic vampire tale of sensual, spine-tingling suspense.
Blade Bound
(Chicagoland Vampires #13)
by Chloe Neill
ebook, 384 pages
Expected publication: April 25th 2017 by Berkley Books
ISBN 0698180739
The thrilling final installment of Chloe Neill's New York Times bestselling urban fantasy series sees a sinister sorcery advancing across Chicago, and it may usher in the fall of Cadogan House…

Since the night of her brutal attack and unwilling transformation to vampire, Merit's stood as Sentinel and protector of Chicago's Cadogan House. She's saved the Windy City from the forces of darkness time and again with her liege and lover, Ethan Sullivan, by her side.

When the House is infiltrated and Merit is attacked by a vampire seemingly under the sway of dark magic, Merit and Ethan realize the danger is closer than they could have ever imagined. As a malign sorcery spreads throughout the city, Merit must go to war against supernatural powers beyond her comprehension. It's her last chance to save everything—and everyone—she loves.
Too Hard to Forget
(Romancing the Clarksons #3)
by Tessa Bailey
Kindle Edition
Expected publication: April 25th 2017 by Forever
ASINB01K3WN0S8
This time, she's calling the shots.

Peggy Clarkson is returning to her alma mater with one goal in mind: confront Elliott Brooks, the man who ruined her for all others, and remind him of what he's been missing. Even after three years, seeing him again is like a punch in the gut, but Peggy's determined to stick to her plan. Maybe then, once she has the upper hand, she'll finally be able to move on.

In the years since Peggy left Cincinnati, Elliott has kept his focus on football. No distractions and no complications. But when Peggy walks back onto his practice field and into his life, he knows she could unravel everything in his carefully controlled world. Because the girl who was hard to forget is now a woman impossible to resist.
It Happened on Love Street
(Everland #1)
by Lia Riley
Mass Market Paperback, 368 pages
Expected publication: April 25th 2017 by Forever
ISBN 1455568694
The most romantic place she never wanted to be . . .

Pepper Knight moved to Everland, Georgia, as step one in her plan for a successful legal career. But after this big-city gal's plans go awry, going home with her tail between her legs isn't an option. So when the town vet-and her sexy new neighbor-offers Pepper a temporary dog-walking job, she jumps at the chance. No one needs to know that man's best friend is her worst nightmare . . . or that Everland's hot animal whisperer leaves her panting.

The last thing Rhett Valentine wants is to be the center of small-town gossip. After his first love left him at the altar, he's been there, done that. These days, life is simple, just the way he likes it. But sultry southern nights get complicated once sparks fly between him and the knockout next door. When she proposes a sexy, secret fling-all the deliciousness and none of the prying neighbors-it seems too good to be true. And it is. Because Pepper's determined to leave Love Street, and when she goes, she just might take his heart with her . . .
Seized by Seduction
(The Protectors #2)
by Brenda Jackson
Kindle Edition, 384 pages
Expected publication: April 25th 2017 by HQN Books
ASINB01MFEY31X
One glance is all it takes

From the moment his eyes meet hers across the crime-scene tape, ex-con turned bodyguard Quasar Patterson knows he has to see the mysterious Dr. Randi Fuller again. She's a renowned psychic investigator who can foresee danger for others, but not for herself. That makes Quasar doubly determined to watch over her—the closer, the better—as she's drawn into a dangerous gang rivalry.

Both her psychic gift and their blinding chemistry tell Randi that she and Quasar are fated to be entwined. Even as they surrender to the heat between them, there's no guarantee of a happily-ever-after now that an enemy has her in his sights. And claiming a future will take more than Quasar's strength and skill. If he can't risk the heart he's always held in check, they'll both lose for good…
The Enforcer
(Games People Play #2)
by HelenKay Dimon
ebook, 384 pages
Expected publication: April 25th 2017 by Avon
ISBN 0062441310
Security expert Matthias Clarke hunts down people who don't want to be found. His latest prey: the sole survivor of a massacre that killed his brother years ago. Kayla Roy claimed she was a victim of the carnage. Then she disappeared. Matthias thinks Kayla may have actually been the killer—and he wants justice.

Kayla Roy never stays in one place too long and never lets a man get too close. But keeping Matthias at arm's length may be impossible. Dark and enigmatic, Matthias draws Kayla in from the start. She knows nothing about his connection to her dark past, or his thirst for vengeance. She only knows their attraction feels overpowering—and very dangerous.

Matthias's suspicions about the sensual Kayla clash with his instinct to protect her, especially when he realizes her life is in danger. But Kayla's not looking for a savior—especially one who seems hell-bent on tempting her down a lethal path.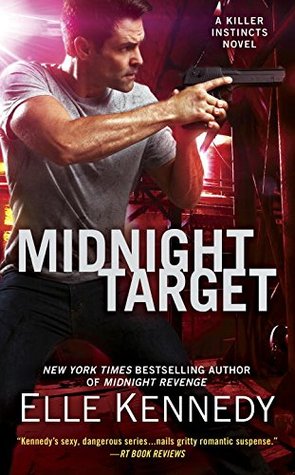 Midnight Target
(Killer Instincts #8)
by Elle Kennedy
Kindle Edition
Expected publication: April 25th 2017
ASINB01JHQQ0U6
From the New York Times bestselling author of The Score and Midnight Revenge...

Four years ago, Cate's entire life changed when she discovered she was the daughter of a supersoldier. But Jim Morgan's overprotectiveness has pushed her away. These days, she's working as a freelance photographer and living the dangerous life Jim never wanted for her.

When Cate snaps a photo linking a corrupt South American politician with the leader of a notorious drug cartel, her mercenary father leads a team to rescue her—only to get shot and critically wounded in the process.

As Morgan's operatives rally together on a revenge mission, they're faced with new alliances and old heartaches. Cate is forced to work with David "Ash" Ashton, the man who broke her heart two years ago, while Liam Macgregor and Sullivan Port resurface after years apart to finally try to deal with everything they'd left unsaid.

Soon it's all-out war between the cartel and the mercenaries—with two couples caught in the middle of the blood feud. Love and redemption are within their reach...but first they have to make it home alive.
30th
Aces Wild
(Elite Ops #1)
by Emmy Curtis
ebook, 304 pages
Expected publication: April 30th 2017 by Forever Yours
ISBN139781478947912
"If you like James Bond you're going to love this book. ...Suspense...scorching hot sex scenes. A must read."--Once Upon an Alpha on Blowback

In the heat of the Nevada desert, the most elite military pilots in the world are about to engage in some friendly competition. Only this year, someone is changing all the rules...

RAF pilot Dexter Stone has been through his fair share of sticky situations. After living through a crash in enemy territory where no one expected him to walk away, the Red Flag training exercises should be a piece of cake-assuming he can keep his mind on the mission and not on the smart mouth of his gorgeous American competition.

As one of the few women in a sky full of hotshot flyboys, Maj. Eleanor Daniels has worked day and night to earn a coveted spot at Red Flag. And she's not about to let some cocky British bad boy distract her from winning. But when the games take a deadly turn, he may be her only hope for survival.