So many amazing book releases this month! I can't wait to get my hands on Blood Vow
by J.R. Ward! Donna Grant's The Hero looks like a fantastic read as well. I definitely want to delve into The Highlander Who Loved Me by Tara Kingston and finally get started on the Falling Kingdoms series by Morgan Rhodes! Which books are you looking forward to the most this month?
*This list may be updated throughout the month.
Wound Tight
(Made in Jersey #4)
by Tessa Bailey
Expected publication: December 5th 2016
A sexy new M/M romance from New York Times Bestselling author Tessa Bailey

When CEO Renner Bastion walks into a room, everyone keeps their distance. Well, everyone but the sarcastic, tattooed, Boston-bred security guard whose presence has kept Renner in New Jersey longer than intended. As if the unwanted attraction isn't unsettling enough, Renner finds out his protector isn't as unavailable as originally thought.

Milo Bautista just came out to his wealthy, ultra-confident boss, a man he secretly respects and admires…in more ways than he'll admit. Worldly, experienced Renner would never look in his direction, let alone share some of that confidence he wears like a cloak, so Milo has set his sights on someone else to be his first.

Until Renner offers him private lessons in seduction...
Hanging The Stars
(Half Moon Bay #2)
by Rhys Ford
ebook, 206 pages
Expected publication: December 5th 2016 by Dreamspinner Press
ISBN 1634778987
Angel Daniels grew up hard, one step ahead of the law and always looking over his shoulder. A grifter's son, he'd learned every con and trick in the book but ached for a normal life. Once out on his own, Angel returns to Half Moon Bay where he once found…and then lost…love.

Now, Angel's life is a frantic mess of schedules and chaos. Between running his bakery and raising his troubled eleven-year-old half-brother, Roman, Angel has a hectic but happy life. Then West Harris returns to Half Moon Bay and threatens to break Angel all over again by taking away the only home he and Rome ever had.

When they were young, Angel taught West how to love and laugh but when Angel moved on, West locked his heart up and threw away the key. Older and hardened, West returns to Half Moon and finds himself face-to-face with the man he'd lost. Now, West is torn between killing Angel or holding him tight.

But rekindling their passionate relationship is jeopardized as someone wants one or both of them dead, and as the terrifying danger mounts, neither man knows if the menace will bring them together or forever tear them apart.
A Wolf Unleashed
(SWAT: Special Wolf Alpha Team #5)
by Paige Tyler
Mass Market Paperback, 352 pages
Expected publication: December 6th 2016 by Sourcebook Casablanca
ISBN 1492625981
Wolf shifter Alex Trevino has fallen hard for veterinarian Lacey Barton. Getting her to agree to a date is a lot of work—and winning her heart proves even harder.

Lacey can't deny her crazy attraction to Alex, but she has no intention of letting herself fall for him. In her less than stellar experience, men don't stick around.

When Lacey's sister is kidnapped, it's up to Alex to crack the case—and prove to Lacey that he isn't going anywhere.
Blood Vow
(Black Dagger Legacy #2)
by J.R. Ward
ebook, 432 pages
Expected publication: December 6th 2016 by Ballantine Books
ISBN 0698193288
#1 New York Times bestselling author J. R. Ward returns as her thrilling, original spin-off series set in the world of the Black Dagger Brotherhood continues! When a brooding vampire warrior-in-training teams up with a quick-witted aristocrat to solve a deadly mystery, the only thing more dangerous than their mission is their undeniable attraction.

Trainees at the Black Dagger Brotherhood's training center continue to prepare for the war against the Lessening Society, but fighting is the last thing on Axe's mind. Still plagued with the guilt of his father's death, the brooding loner finds himself battling an unlikely attraction to Peyton's enticing, aristocratic cousin, Elise. Elise feels it, too – especially when the two are thrown together in unusual circumstances, and she must decide whether she can trust Axe as she uncovers the mystery surrounding her sister's death.

Meanwhile, Mary and Rhage are fostering Bitty, a young pretrans orphan, and hope to adopt her… until the appearance of a young male claiming to be Bitty's blooded uncle threatens to tear the new family apart.
Island of Glass
(The Guardians Trilogy #3)
by Nora Roberts
Paperback, 352 pages
Expected publication: December 6th 2016 by Berkley
ISBN 0425280128
The final Guardians Trilogy novel from the #1 New York Times bestselling author of Bay of Sighs and Stars of Fortune.

As the hunt for the Star of Ice leads the six guardians to Ireland, Doyle, the immortal, must face his tragic past. Three centuries ago, he closed off his heart, yet his warrior spirit is still drawn to the wild. And there's no one more familiar with the wild than Riley—and the wolf within her…

An archaeologist, Riley is no stranger to the coast of Clare, but now she finds herself on unsure footing, targeted by the dark goddess who wants more than the stars, more than the blood of the guardians. While searching through Irish history for clues that will lead them to the final star and the mysterious Island of Glass, Riley must fight her practical nature and admit her sudden attraction to Doyle is more than just a fling. For it is his strength that will sustain her and give her the power to run towards love—and save them all…
Dragon Spawn
(World of the Lupi #13)
by Eileen Wilks
Mass Market Paperback, 416 pages
Expected publication: December 6th 2016 by Berkley
ISBN 0451488032
The New York Times bestselling author of Mind Magic returns as FBI agent Lily Yu gets some very bad news…
Lily learns she was right. Tom Weng—a powerful sorcerer allied with the Old One who keeps trying to take over the world—is still alive. But that's not the worst. Weng is a dragon spawn, the product of a botched hatching given a human form in an attempt to keep him from going mad. A failed attempt.

Meanwhile, Lily's husband Rule is facing a Challenge to the death. Then there's the possible reappearance of another sorcerer. But none of that matters when their enemy strikes out of nowhere in the worst way possible. Lily must face a nightmare and return to a place she never wanted to see again. The place where she died…
How to Train Your Highlander
(Broadswords and Ballrooms #3)
by Christy English
Mass Market Paperback, 352 pages
Expected publication: December 6th 2016 by Sourcebooks Casablanca
ISBN 1492612936
She's the Hellion of Hyde Park...

A foolproof plan to avoid marriage:
1. Always carry at least three blades.
2. Ride circles around any man.
3. Never get caught in a handsome duke's arms.

Wild Highlander Mary Elizabeth Waters is living on borrowed time. She's managed to dodge the marriage banns up to now, but even Englishmen can only be put off for so long...and there's one in particular who has her in his sights.

Harold Percy, Duke of Northumberland, is enchanted by the beautiful hellion who outrides every man on his estate and dances Scottish reels while the ton looks on in horror. The more he sees Mary, the more he knows he has to have her, tradition and good sense be damned. But what's a powerful man to do when the Highland spitfire of his dreams has no desire to be tamed...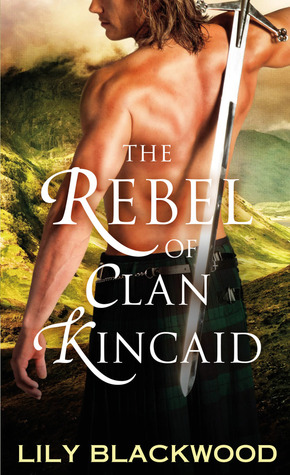 The Rebel of Clan Kincaid
(Highland Warrior #2)
by Lily Blackwood
Mass Market Paperback
Expected publication: December 6th 2016 by St. Martin's Paperbacks
ISBN 125008475X
LOVE IS A BATTLEFIELD

Since childhood, Magnus has been led to believe he is the Laird Alwyn's bastard, and raised to hate the Clan Kincaid. But when he learns he is without a doubt the son of the murdered Laird Kincaid, his life as he has always known it is shattered. Now, hiding his knowledge and his fury, he returns to Burnbryde Castle, awaiting the chance to strike against the man whose treachery robbed him of his legacy. His first act of rebellion: to steal a kiss from the redheaded beauty who's betrothed to the Alwyn's eldest son and heir.

Since her arrival at Burnbryde, Tara Iverach has been confined to a tower to guard her virtue before she marries. But after a surprise embrace with a lean, bare-chested Highlander who claims to be the Alwyn's oldest son, she can't contain her excitement over her good fate. Unfortunately, he is the wrong eldest son, and she is set to marry his cruel and lecherous half brother, Hugh. Can Magnus conquer his rivals and claim his Kincaid destiny before the woman who's captured his heart becomes his sworn enemy's bride?
Worth Fighting For
(Fighting to Be Free #2)
by Kirsty Moseley
Paperback, 352 pages
Expected publication: December 6th 2016 by Forever
ISBN 1455595039
Kirsty Moseley brings us the sequel to Fighting to be Free.

It's been years since Jamie Cole's seen Ellie Pearce. He's immersed himself in the life he'd once fought to leave and taken over his old turf--creating dangerous rivals. He has nothing to lose--until Ellie comes back to town.

Ellie has moved on. She met a man in London--a man she's marrying. She hardly allows herself to remember the boy who broker her heart at 18. But when tragedy strikes, Ellie's forced to return to New York. She thought she could handle seeing Jamie again, but she can't deny he's still a part of her. Now amidst threats from Jamie's enemies and fighting to keep her sister safe, Ellie must decide to return to her fiancé or surrender to the fire that still burns with Jamie.
On the Line
(Hometown Players #5)
by Victoria Denault
Paperback, 308 pages
Expected publication: December 6th 2016 by Forever Yours
ISBN 1455541265
He had total control of his game--until she changed all the rules . . .

As one of the best players in the NHL and the "golden boy" of the league, Avery Westwood knows he has to keep his cool--on and off the ice. His whole life is a carefully constructed image of perfection for the media and his brand sponsors. Of course, that means he can never let his true feelings show. But when it comes to the sexy sister of his former teammate, Avery might be willing to make an exception . . . even if it means breaking all his own rules.

As far as Stephanie Deveau is concerned, having a thing for Avery is the equivalent of psychological napalm. Très bad idea. Then he moves in next door, all sexy smiles and a deliciously hot body that she can't resist. Something's happening between them--it's intense, a little (a lot) out of control, and real. Only Avery doesn't know everything about Stephanie's past. And the one exception to his rule might just be the one girl who could destroy his career.
Hit the Spot
(Dirty Deeds #2)
by J. Daniels
Kindle Edition, 385 pages
Expected publication: December 6th 2016 by Forever
ASINB01BU1ITOQ
New York Times bestselling author J. Daniels brings us the next book in her Dirty Deeds series.

Is this love or just a game?

Tori Rivera thinks Jamie McCade is rude, arrogant, and worst of all . . . the sexiest man she's ever laid eyes on. His reputation as a player is almost as legendary as his surfing skills. No matter how her body heats up when he's around, she's determined not to be another meaningless hookup.

Jamie McCade always gets what he wants. The sickest wave. The hottest women. And Tori, with her long legs and smart mouth, is definitely the hottest one. He knows Tori wants him-hell, most women do-but she won't admit it. After months of chasing and one unforgettable kiss, it's time for Jamie to raise the stakes.

Jamie promises that soon Tori won't just want him in her bed, she'll be begging for it-and he might be right. Somehow he's found the spot in her heart that makes her open up like never before. But with all she knows about his past, can she really trust what's happening between them? Is Jamie playing for keeps or just playing to win?
This Is Our Song
(The Shaughnessy Brothers #4)
by Samantha Chase
Paperback, 352 pages
Expected publication: December 6th 2016 by Sourcebooks Casablanca
ISBN 1492616311
She knows him by reputation
Riley Shaughnessy knew that to stand out in his large family, he'd have to go big. Making a name for himself as a musician wasn't easy, but he followed his dreams to rock-star success. But the relentless expectations of fans is not helping the slump he's in now. So of course the person who attracts him is the woman who is not impressed by fame.

Which gives Riley Shaughnessy a lot to prove
Entertainment reporter Savannah Daly is completely unfazed by pretty-boy rock stars. She's just here to get her interview and write her story. But spending an entire month with the Shaughnessys is going to show Savannah a side of Riley she never could have guessed.
Nico
(Ruin and Revenge #1)
by Sarah Castille
Mass Market Paperback, 336 pages
Expected publication: December 6th 2016 by St. Martin's Paperbacks
ISBN 1250104033
A dangerous proposal

Las Vegas Mafia boss, Nico Toscani, is used to getting what he wants, whether it is having the City of Sin under his rule or a beautiful woman in his bed. But when he meets his match in the gorgeous, headstrong Mia Cordano, the daughter of a rival crime lord, all bets are off. . .

Sexy computer hacker, Mia, struggles to break free of her ruthless father's Mafia ties…but she can't resist the powerful and seductive Nico, who will stop at nothing to possess her. With their families locked in a brutal war for control of the city, Mia and Nico enter into a forbidden game. Will they surrender to the passion that burns between them—and risk tearing apart their families? Or will Nico be forced to betray the only woman who sets his blood on fire?
Rules of Contact
(Play by Play #12)
by Jaci Burton
ebook
Expected publication: December 6th 2016 by Berkley
ISBN 0698175271
In the new Play-By-Play novel by the New York Times bestselling author of Unexpected Rush, a football player with all the right moves on the field needs a better game plan for his love life.
A defensive end for the San Francisco Sabers, Flynn Cassidy is used to being in the spotlight—he just doesn't enjoy it. But if getting in front of the cameras will help his new restaurant succeed, he's willing. Now if he could just meet a woman who loved him and not his fame…

After her divorce, Amelia Lawrence is thrilled to start over as head chef at Ninety-Two. It's just the opportunity she needs to heat up her career—if only she wasn't wildly attracted to her sexy new boss. Their chemistry might be sizzling hot, but Amelia has no intention of being burned again.

Amelia is genuine and fun and Flynn can't get enough of her—and Amelia loves every second she spends with the tough but tender Flynn. But trust is a hard fought battle for both of them. Breaking the rules of contact and surrendering to their passion was easy, but are they willing to risk their hearts to win at the game of love?
The Soul of a SEAL
(West Coast Navy SEALs #4)
by Anne Elizabeth
Paperback, 320 pages
Expected publication: December 6th 2016 by Sourcebooks Casablanca
ISBN 1492622249
Love may be the toughest battle of all

Captain Bennett Oscar Sheraton
Navy SEAL, the best of the best

Dr. Kimberly Warren
Brilliant engineer, founder of secret space program

When scientists on Dr. Warren's super-secret space mission start dying, Navy SEAL Captain Sheraton is sent in as an astronaut candidate with a hidden agenda—find the person sabotaging the program.

Kimberly and Bennett's instant attraction may prove to be a major distraction—or it might be the key to both of their dreams coming true…
Hunt the Dawn
(Fatal Dreams #2)
by Abbie Roads
Paperback, 352 pages
Expected publication: December 6th 2016 by Sourcebooks Casablanca
ISBN 1492639206
Out of darkness and danger...

You can't hide your secrets from Lathan Montgomery—he can read your darkest memories. And while his special abilities are invaluable in the FBI's hunt for a serial killer, he has no way to avoid the pain that brings him. Until he is drawn to courageous, down-on-her-luck Evanee Brown and finds himself able to offer her something he's never offered another human being: himself.

Dawns a unique and powerful love

Nightmares are nothing new to Evanee Brown. But once she meets Lathan, they plummet into the realm of the macabre. Murder victims are reaching from beyond the grave to give Evanee evidence that could help Lathan bring a terrifying killer to justice. Together, they could forge an indomitable partnership to thwart violence, abuse, and death—if they survive the forces that seek to tear them apart.
The Hero
(Sons of Texas #1)
by Donna Grant
Paperback, 320 pages
Expected publication: December 6th 2016 by St. Martin's Paperbacks
ISBN 1250083397
THE HERO'S HOMECOMING

Owen Loughman is a highly-decorated Navy SEAL who has a thirst for action. But there's one thing he hasn't been able to forget – his high school sweetheart, Natalie. After over a decade away, Owen is returned home to the ranch in Texas for a dangerous new mission that puts him face-to-face with Natalie and an outside menace that threatens everything he holds dear. He'll risk it all to keep Natalie safe – and win her heart. . . .

Natalie Dixon has had a lifetime of heartache since Owen was deployed. Fourteen years and one bad marriage later, she finds herself mixed up with the Loughman's again. With her life on the line against an enemy she can't fight alone, it's Owen's strong shoulders, smoldering eyes, and sensuous smile that she turns to. When danger closes in, she holds close to the only man she's ever loved…
A Cowboy's Christmas Eve
(Malloys of Montana #2.5)
by R.C. Ryan
Kindle Edition
Expected publication: December 6th 2016 by Forever Yours
ASINB01HBK27YS
Silent Night, Snowy Night . . .

Colin Malloy enjoys spending Christmas with his family at the Malloy ranch. But this holiday, what he really wants to do is to get closer to the alluring Dr. Anita Cross. So when a blizzard conspires to keep her from joining the Malloy family's festivities, neither snow, sleet, nor spun-out cars will prevent Colin from reaching her side.

As the new doctor in town, Anita is wholeheartedly devoted to her patients. So when a little boy needs her on this snowy night, she doesn't hesitate to care for him and send him home in time to spend Christmas with his family. An evening with a certain sexy cowboy will have to wait-or so she thinks. When a breathless Colin Malloy shows up at her clinic, Anita finds her cold, lonely night quickly heating up. And no crisis or well-meaning relative will stop them from making this a Christmas to remember . . .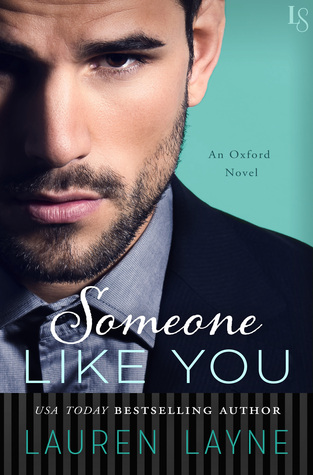 Title
: Someone Like You
Series
: Oxford #3
Author
: Lauren Layne
Format
: eBook, 267pgs
Published
: Dec. 6, 2016 by Loveswept
ASIN
: B014BR4A3A
Lauren Layne's bestselling Oxford Series continues with the poignant, heartwarming story of New York's most eligible bachelor, Lincoln Mathis, a man who's living a lie—until his dream woman takes away the pain.

Lincoln Mathis doesn't hide his reputation as Manhattan's ultimate playboy. In fact, he cultivates it. But behind every flirtatious smile, each provocative quip, there's a secret that Lincoln's hiding from even his closest friends—a tragedy from his past that holds his heart quietly captive. Lincoln knows what he wants: someone like Daisy Sinclair, the sassy, off-limits bridesmaid he can't take his eyes off at his best friend's wedding. He also knows that she's everything he can never have.

After a devastating divorce, Daisy doesn't need anyone to warn her off the charming best man at her sister's wedding. One look at the breathtakingly hot Lincoln Mathis and she knows that he's exactly the type of man she should avoid. But when Daisy stumbles upon Lincoln's secret, she realizes there's more to the charming playboy than meets the eye. And suddenly Daisy and Lincoln find their lives helplessly entwined in a journey that will either heal their damaged souls . . . or destroy them forever.
Spindle
(A Thousand Nights #2)
by E.K. Johnston
Hardcover, 368 pages
Expected publication: December 6th 2016 by Disney-Hyperion
ISBN 1484722280
The world is made safe by a woman...but it is a very big world.

It has been generations since the Storyteller Queen drove the demon out of her husband and saved her country from fire and blood. Her family has prospered beyond the borders of their village, and two new kingdoms have sprouted on either side of the mountains where the demons are kept prisoner by bright iron, and by the creatures the Storyteller Queen made to keep them contained.

But the prison is crumbling. Through years of careful manipulation, a demon has regained her power. She has made one kingdom strong and brought the other to its knees, waiting for the perfect moment to strike. When a princess is born, the demon is ready with the final blow: a curse that will cost the princess her very soul, or force her to destroy her own people to save her life.

The threads of magic are tightly spun, binding princess and exiled spinners into a desperate plot to break the curse before the demon can become a queen of men. But the web of power is dangerously tangled--and they may not see the true pattern until it is unspooled.
Black Moon
(Zodiac #3)
by Romina Russell
ebook, 320 pages
Expected publication: December 6th 2016 by Razorbill
ISBN139780698146167
Book 3 in the breathtaking sci-fi space saga inspired by astrology that will stun fans of the Illuminae Files and Starbound series.

One final secret stands between Rho and the enemy. But will the devastating truth be enough to destroy her first?

Rho, the courageous visionary from House Cancer, lost nearly everything when she exposed and fought against the Marad, a mysterious terrorist group bent on destroying balance in the Zodiac Galaxy. Now, the Marad has disappeared without a trace, and an uneasy peace has been declared.

But Rho is suspicious. She believes the Master is still out there in some other form. And looming over all are the eerie visions of her mother, who died many years ago, but is now appearing to Rho in the stars.

When news of a stylish new political party supported by her best friend, Nishi, sends Rho on another journey across the galaxy, she uses it as an opportunity to hunt the hidden master and seek out information about her mother. And what she uncovers sheds light on the truth–but casts darkness upon the entire Zodiac world.
Wounded
(Anita Blake, Vampire Hunter #24.5)
by Laurell K. Hamilton
ebook
Expected publication: December 6th 2016 by Penguin Books
Be proud of Life's battle scars, it means you were stronger than whatever hurt you, and you didn't die—and Anita Blake, Vampire Hunter and U.S. Marshal will be the first to show you hers in this sweet and sexy story of celebration and connection from #1 New York Times bestselling author Laurell K. Hamilton.

Anita attends the wedding of her close friend but finds that even on the happiest of days there are wounds that need healing. She and the wereleopards Micah and Nathaniel are asked to talk to the bride's thirteen-year-old brother, Tomas, who is struggling to recover from a recent gunshot wound. Depressed and demoralized, Tomas isn't doing his physical therapy and could spend the rest of his life in a wheelchair…

How can Anita, Micah, and Nathaniel convince Tomas that he can heal when he's given up? They tell him about their own scars and how they took back their own lives after they were wounded. And Anita will realize how lucky they are to have not only survived their pasts, but to now be able to make their own formal commitment to each other— and the vampire in her life…
Going Under
(The Blackhawk Boys #3)
by Lexi Ryan
Expected publication: December 6th 2016
No Mercy
by Tory Richards
ebook
Expected publication: December 29th 2016 by Smashwords Edition
ISBN139781370298921
Club trouble won't keep Rock from bringing his son and Allie home.Rock
He's the VP of Phantom Riders MC. Dangerous. Unpredictable. Ruthless. A killer who'll stop at nothing to keep what's his. And he wants Allie and their son.

Allie
She'd given Rock her virginity, and then ran away when she got pregnant. Seven years later he shows up at her door, demanding his son, and claiming her.
We're giving away your choice of one of December's new book releases to one reader! To enter, just be a RBtWBC follower (We offer lots of follow options!) and fill out the Rafflecopter below. Good luck! *Book must be $7.99 or under and available on Amazon Kindle, winner's choice will be in kindle format.
a Rafflecopter giveaway