Take a gander at all of the new book releases this June!
Foolproof Love
(Foolproof Love #1)
by Katee Robert
164 pages
Expected publication: June 6th 2016 by Entangled Publishing
GOODREADS
|
AMAZON
Bull rider Adam Meyer put Devil's Falls in his rearview mirror years ago and hasn't stopped running since. Now he's back—temporarily, if he has any say about it. Restless, he finds himself kissing the sexiest girl in town…and agreeing to be the fake boyfriend in her little revenge scheme.

Jules Rodrigez isn't interested in the role of town spinster. Being seen with a hell raiser like Adam is the perfect way to scandalize the residents, make her ex jealous, and prove she's a sexy, desirable woman. And if their plan includes ridiculously hot sex—in public, of course—all the better.

But this thing between them has an expiration date. Putting down roots isn't in Adam's blood, and Jules's roots in Devil's Falls are bedrock deep. He'll leave, even if it rips out his heart. But this time, he's not sure he'll survive it…
Sweet Resolve
(Lucky #2)
by Jill Sanders
Kindle Edition, 178 pages
Expected publication: June 7th 2016 by Montlake Romance
ASINB017RBIZI8
GOODREADS
|
AMAZON
Amy Walker is steps away from her perfect job. The day she makes partner at her real estate firm will be the happiest of her life, second only to the day in junior high when her tormentor, Logan Miller, finally moved away. But fate has a warped sense of humor, because Logan is back. In her town, in her office, gunning for the same promotion. Worse, the man is sinfully hot. But that won't keep Amy from exacting the revenge he richly deserves…

Logan had reasons for acting wild in his youth, but he still regrets the way he treated Amy. Especially once he's sharing an office with the smart, self-controlled beauty. For one thing, she's got a wicked sense of payback. For another, he's realized there's something he wants much more than a promotion. And that's to melt the ice he helped form around her heart all those years ago and to prove that loving thine enemy can be the ultimate happy ending.
What Happens in Texas
by Carolyn Brown
Mass Market Paperback, 384 pages
Expected publication: June 7th 2016 by Sourcebooks Casablanca
ISBN 1492638749
GOODREADS
|
AMAZON
Carolyn Brown brings her unique voice to this tale of twin sisters finding love in a small Texas town

Cathy Andrew's biological clock has passed the ticking stage and is dangerously close to "blown plumb up." While her twin sister Marty thinks settling down with one man is just a waste of good cowboys, Cathy wants it all: the perfect husband, the baby, and a little house right there in Cadillac. But even as the town is laying bets on whose wedding will be next, Cathy doesn't see happily-ever-after happening anytime soon.

Fortunately, Cathy and Marty have best friends who aren't afraid to stir up a ruckus-and if it means Cathy's got to bust out and set the town on its ear they'll back her up-no matter how hot things get.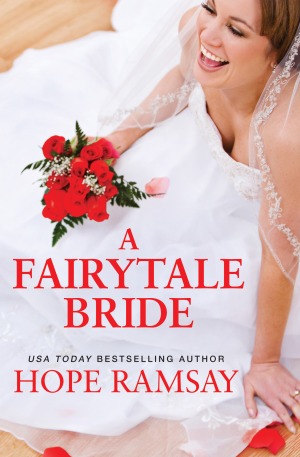 A Fairytale Bride
(Chapel of Love .5)
by Hope Ramsay
Kindle Edition, 85 pages
Expected publication: June 7th 2016 by Forever Yours
ASINB01CDDAFJW
GOODREADS
|
AMAZON
A CHAPEL OF LOVE SHORT STORY

After a very public career disaster, journalist Jeff Talbert-Lyndon wants to escape from the world. Picturesque Shenadoah Falls, Virginia, seems like the perfect place to relax and regroup before heading back to real life. But when he discovers the charming bookstore Secondhand Prose - and its lovely, slightly overwhelmed owner- he finds a part-time job and a very tempting reason to stay...

Melissa Portman is fighting a losing battle when it comes to saving her grandmother's store - and selling the historic building may be her only option. Yet when a handsome stranger wanders in one day, she wonders if her very own fairytale is just beginning...
Saddle Up
(Hot Cowboy Nights #4)
by Victoria Vane
Paperback, 320 pages
Expected publication: June 7th 2016 by Sourcebooks Casablanca (first published June 6th 2016)
ISBN 1492635103
GOODREADS
|
AMAZON
Award-winning author Victoria Vane lets loose the fourth in the Hot Cowboy Nights series

WILD HORSES COULDN'T BRING THEM TOGETHER...
With exceptional talent and looks, cowboy "horse whisperer" Keith Russo once had the world at his feet - until his career was unwittingly destroyed by an aspiring filmmaker. After being rejected by his family for exploiting his Native American heritage, Keith has no choice but to turn back to his humble beginnings as a wild horse wrangler.

BUT MAYBE THEIR PASSION CAN...
Miranda Sutton always dreamed of making films, until wild mustangs captured her heart. But turning her grandmother's Montana ranch into a wild horse sanctuary proves harder than she thought. She needs someone who knows wild horses. Keith and the mustangs need each other. And while working together to save the herd, Keith and Miranda discover a passion as wild as the mustangs they love.
Jordan's Return
by Samantha Chase
Paperback, 288 pages
Expected publication: June 7th 2016 by Sourcebooks Casablanca
ISBN 1492618098
GOODREADS
|
AMAZON
For the first time in print, New York Times and USA Today bestseller Samantha Chase's debut novel is a heartwarming story of second chances

WILL ONE SUMMER TOGETHER
All Jordan Manning wants is a quiet summer on the Virginia coast with her sons to recover from a near-fatal accident and an abusive relationship. Her plans to find a new direction for her future are turned upside down when she runs into the first man who ever broke her heart...and he's determined to win it back.

BE ENOUGH TO HEAL OLD WOUNDS?
Rob Tyler thought he'd moved on, but when fate drops a second chance with his first love right in his path, his feelings rush back stronger than ever. Rob is determined to give Jordan the future they should have had years ago, but making up for past mistakes isn't easy...
Test Drive
(Body Shop Bad Boys #1)
by Marie Harte
Paperback, 384 pages
Expected publication: June 7th 2016 by Sourcebooks Casablanca
ISBN 1492630268
GOODREADS
|
AMAZON
GET TO KNOW THE BODY SHOP BAD BOYS
Johnny, Foley, Sam, and Lou are the rough and tumble mechanics of Webster's Garage. These reformed bad boys are used to living fast, but it's the women in their lives who take them from zero to sixty in a heartbeat.

JOHNNY
Johnny Devlin's a charmer with a checkered past. He has had his eye on scorching-hot bartender Lara Valley for ages, but she's rejected him more than once. That doesn't mean he won't come to her aid when some dirtbag mauls her. When she asks him on a date as a no-strings-attached thank you, he can't say no. And then he's saying nothing but hell, yes.
Daring In a Blue Dress
(Matchmaker in Wonderland #3)
by Katie MacAlister
Paperback, 336 pages
Expected publication: June 7th 2016 by Signet
ISBN 110199066X
GOODREADS
|
AMAZON
Chivalry is far from dead in the third novel in the "gut-wrenchingly funny"* Matchmaker in Wonderland Romance series.
Stranded in England without money or a ticket home, Mercy Starling takes a job working for a medieval reenactment company. After all, who wouldn't want to pretend to live in the past, wield swords and long bows, and dress up in armor? And the best part of her summer job is Bestwood Hall...or rather, its intriguing new owner.

The painfully shy Alden Ainslie is overwhelmed by the medieval reenactors who invade the Tudor house he's renovating, but he's drawn to the bubbly Mercy. And he valiantly joins in the fun, dodging not just arrows, lances, and the odd sword thrust, but also some pretty suspicious—and potentially deadly—attacks on himself. Someone wants him to give up on the house. But Alden is desperate to prove himself—and win the heart of his lady fair...
738 Days
by Stacey Kade
Paperback, 432 pages
Expected publication: June 7th 2016 by Forge Books
ISBN 0765380412
GOODREADS
|
AMAZON
At fifteen, Amanda Grace was abducted on her way home from school. 738 days later, she escaped. Her 20/20 interview is what everyone remembers—Amanda describing the room where she was kept, the torn poster of TV heartthrob Chase Henry on the wall. It reminded her of home and gave her the strength to keep fighting.

Now, years later, Amanda is struggling to live normally. Her friends have gone on to college, while she battles PTSD. She's not getting any better, and she fears that if something doesn't change soon she never will.

Six years ago, Chase Henry defied astronomical odds, won a coveted role on a new TV show, and was elevated to super-stardom. With it, came drugs, alcohol, arrests, and crazy spending sprees. Now he's sober and a Hollywood pariah, washed up at twenty-four.

To revamp his image, Chase's publicist comes up with a plan: surprise Amanda Grace with the chance to meet her hero, followed by a visit to the set of Chase's new movie. The meeting is a disaster, but out of mutual desperation, Amanda and Chase strike a deal. What starts as a simple arrangement, though, rapidly becomes more complicated when they realize they need each other in more ways than one. But when the past resurfaces in a new threat, will they stand together or fall apart?
Targeted
(Callahan & McLane #4)
by Kendra Elliot
Kindle Edition, 352 pages
Expected publication: June 7th 2016 by Montlake Romance
ASINB017IKQW5Q
GOODREADS
|
AMAZON
All Detective Mason Callahan wanted was a quiet fishing trip with the guys—a chance to get away and unwind before Halloween.

Until he finds the body of his boss, Denny Schefte, near their remote Oregon cabin. Now all he wants is to catch the sadist who slit Denny's throat and covered his face with a mask. Mason was the last person to see him alive and will stop at nothing to find his friend's murderer.

When the FBI learns of the mask left at the scene, they realize they have a serial killer on their hands—one who is targeting cops. They assign the case to Special Agent Ava McLane, despite her engagement to Mason. Barely recovered from her own nearly fatal injury and her sister's attempted suicide, Ava hopes she is ready to chase another killer.

But as she delves into the increasingly disturbing case, the killer may be closer than expected—dangerously close.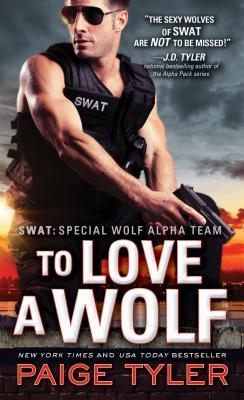 To Love a Wolf
(SWAT: Special Wolf Alpha Team #4)
by Paige Tyler
Paperback, 352 pages
Expected publication: June 7th 2016 by Sourcebooks Casablanca
ISBN 1492625957
GOODREADS
|
AMAZON
"SWAT is hot hot HOT!"-Kerrelyn Sparks, New York Times bestselling author

HE'S FOUND THE ONE...
SWAT officer Landry Cooper is certain Everly Danu is The One. The problem is, she has no idea what Cooper really is. And as much as he wants to trust her, he's not sure he can share his deepest secret...

When Everly's family discovers Cooper's a werewolf, her brothers will do anything to keep them apart-they'll kill him if they have to. Everly is falling hard for the ridiculously handsome SWAT officer, and she's not about to let her brothers tell her who she can love... Until Cooper's secret is exposed and she discovers the man she thought she knew is a monster in disguise.

BUT CAN HE KEEP HER?
Fan the Flames
(Search and Rescue #2)
by Katie Ruggle
Mass Market Paperback, 352 pages
Expected publication: June 7th 2016 by Sourcebooks Casablanca
ISBN 1492628204
GOODREADS
|
AMAZON
In the remote Rocky Mountains, lives depend on the Search & Rescue brotherhood. But in a place this far off the map, trust is hard to come by and secrets can be murder...

As a Motorcycle Club member and firefighter, Ian Walsh is used to riding the line between the good guys and the bad. He may owe the Club his life, but his heart rests with his fire station brothers...and with the girl he's loved since they were kids, Rory Sorenson. Ian would do anything for Rory. He'd die for her. Kill for her. Defend her to his last breath-and he may just have to.

Every con in the Rockies knows Rory is the go-to girl for less-than-legal firearms, and for the past few years, she's managed to keep the peace between dangerous factions by remaining strictly neutral. But when she defends herself against a brutal attack, Rory finds herself catapulted into the center of a Motorcycle Club war-with only Ian standing between her and a threat greater than either of them could have imagined.
Rock Steady
(Rock Band #2)
by Dawn Ryder
Paperback, 320 pages
Expected publication: June 7th 2016 by Sourcebooks Casablanca
ISBN 1492616796
GOODREADS
|
AMAZON
He kept it casual

Superstar guitarist Ramsey's reputation as a bad-boy rocker is exceeded only by his dedication to his music. He's worked hard for the success of his hit metal band Toxsin, and he intends to enjoy it-completely. When a jilted groupie gets back at him for a one-night stand with an intimate-and completely inappropriate-tattoo, he needs it fixed, and fast. Sparks fly between Ramsey and his new tattoo artist, and Ramsey finds himself hoping for more than new ink.

Until she made him want more

When a high-profile tattoo job lands Jewel an invite on Toxsin's latest tour, she can't say no. It'll be great exposure, after all. What she's really worried about is ruining the gig by hooking up with the first guy to completely rock her world. She knows she should resist-Ramsey's not the kind to stick around for a morning after. But the way he makes her feel-as an artist and a woman-could be worth any risk.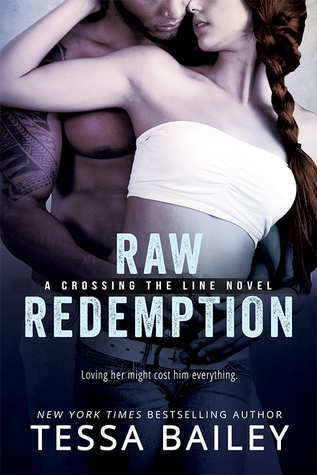 Raw Redemption
(Crossing the Line #4)
by Tessa Bailey
Expected publication: June 13th 2016
Disgraced cop Henrik Vance is having a shit year. Banished to a derelict undercover squad, he's been tasked with hunting down the daughter of Chicago's most dangerous criminal. His obsession with saving the beautiful girl destroyed his career. And this time, it might cost his life.

Ailish O'Kelly doesn't need a hero. She'll save herself from her father's violent criminal dynasty, thank you very much. Unfortunately, the sexy as sin cop who crashes her hideout isn't hearing reason—especially not after the kiss that becomes much more.

His boss wants her as an informant. Ailish wants Henrik to keep whispering filthy things against her skin. But she knows too well the evil they're up against, and when it comes down to protecting the man who owns her body and soul, she only has one choice…
Title
: It's In His Smile
Series
: Red River Valley #3
Author
: Shelly Alexander
Format
: Paperback & eBook, 306pgs
Published
: June 14, 2016 by Montlake
ASIN
: B019GWOP26
Links
:
Goodreads
|
Amazon
Miranda Cruz isn't just the best darned waitress in town anymore; she's Red River's newest innkeeper. But first, she has to find the contractor who's disappeared with her life savings so she can start renovations. Not so easy for a woman who never depends on anyone, especially a man. And when a gorgeous old flame shows up, the fire between them is reignited and threatens to send her dreams up in smoke.

Acclaimed environmental architect Talmadge Oaks returns home to Red River on family business. He plans to get in and get out quickly because a professional catastrophe is waiting back in Washington. When an unforeseen snag keeps him in Red River longer than expected, he finds himself entangled in the renovations of his late grandmother's Victorian inn. Handy with a hammer, he offers to help the beautiful new owner, but his motives aren't completely selfless. Will his secret demolish everything they are building? Or can their undeniable passion keep them together?
Title
: Last Kiss
Series
: First and Last Kiss #2
Author
: Laurelin Paige
Format
: Paperback & eBook, 368pgs
Published
: June 14, 2016 by St. Martin's Griffin
ASIN
: B018E751TU
Links
:
Goodreads
|
Amazon
A GAME OF CAT AND MOUSE FILLED WITH DARK DESIRES AND DANGEROUS SECRETS…

Emily Wayborn has made a decision.

She might not fully trust handsome and deadly Reeve Sallis, but he is the one person that gives her what she needs. With Reeve she can finally be herself. Submitting to him is the only thing keeping her grounded as the rest of her life falls apart. But the hotelier is a master at keeping secrets and as she continues her quest for answers someone is making sure she doesn't find them.

Time is running out and she is questioning everything she thought she knew about friendship and love. She must now make an impossible choice that will determine if she will survive with her heart…or at all.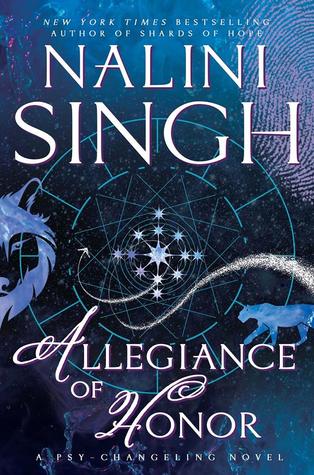 Allegiance of Honor
(Psy-Changeling #15)
by Nalini Singh
ebook, 478 pages
Expected publication: June 14th 2016 by Berkley
ISBN 1101987774
GOODREADS
|
AMAZON
The "unparalleled romantic adventure"* of Nalini Singh's New York Times bestselling series continues as a new dawn begins for the Psy-Changeling world...

The Psy-Changeling world has undergone a staggering transformation and now stands at a crossroads. The Trinity Accord promises a new era of cooperation between disparate races and groups. It is a beacon of hope held together by many hands: Old enemies. New allies. Wary loners.

But a century of distrust and suspicion can't be so easily forgotten and threatens to shatter Trinity from within at any moment. As rival members vie for dominance, chaos and evil gather in the shadows and a kidnapped woman's cry for help washes up in San Francisco, while the Consortium turns its murderous gaze toward a child who is the embodiment of change, of love, of piercing hope: A child who is both Psy…and changeling.

To find the lost, protect the vulnerable—and save Trinity—no one can stand alone. This is a time of loyalty across divisions, of bonds woven into the heart and the soul, of heroes known and unknown standing back to back and holding the line. But is an allegiance of honor even possible with traitors lurking in their midst?
Heat It Up
by Stina Lindenblatt
Expected publication: June 14th 2016 by Diversion Books
Some games are hotter off the ice…

Sofia Phillips feels cursed. Her father cheated on her mother, her boyfriend cheated on her—she's done with dating. A summer work-exchange program in Finland is the perfect escape. But instead of gaining experience as an athletic trainer, she's cleaning toilets. Awesome. The trip is a disaster, and even better, she meets Kyle Bennett. In the sauna. Naked.

Sexy hockey player Kyle was the star right wing for an NHL team. But after an accident killed his wife and left him injured, Kyle has appreciated the "therapeutic" benefits of booze and puck bunnies. Now in Finland for the summer, he's coaching in an elite hockey-training camp for teens. When Sofia's grandmother decides to set her up with a nice Finnish man, Sofia recruits Kyle as her make-believe boyfriend. Neither expects their first kiss to sizzle. And neither expects, while stranded on an island during a storm, to have a scorching night of passion.

But as their charade, and then their attraction, develops into something deeper, the past comes back, threatening to destroy them. They must decide if their feelings for each other are strong enough to survive—or it will be game over.
Bay of Sighs
(The Guardians Trilogy #2)
by Nora Roberts
Paperback, 352 pages
Expected publication: June 14th 2016 by Berkley
ISBN 042528011X
GOODREADS
|
AMAZON
The new Guardians Trilogy novel from the #1 New York Times bestselling author of Stars of Fortune.

To celebrate the rise of their new queen, three goddesses of the moon created three stars, one of fire, one of ice, one of water. But then they fell from the sky, putting the fate of all worlds in danger. And now three women and three men join forces to pick up the pieces…

Mermaid Annika is from the sea, and it is there she must return after her quest to find the stars. New to this world, her purity and beauty are nothing less than breathtaking, along with her graceful athleticism, as her five new friends discovered when they retrieved the fire star.

Now, through space and time, traveler Sawyer King has brought the guardians to the island of Capri, where the water star is hidden. And as he watches Annika in her element, he finds himself drawn to her joyful spirit. But Sawyer knows that if he allows her into his heart, no compass could ever guide him back to solid ground...

And in the darkness, their enemy broods. She lost one star to the guardians, but there is still time for blood to be spilled—the mermaid's in the water and the traveler's on the land. For she has forged a dangerous new weapon. Something deadly and unpredictable. Something human.
The Prince's Bride
(Modern Fairytales #2)
by Diane Alberts
ebook
Expected publication: June 20th 2016 by Entangled: Indulgence
ISBN 1633756610
GOODREADS
|
AMAZON
Alicia Forkes went to a trendy club looking for a way to forget her troubles, and she found that in the arms of the gorgeous man who swept her off of her feet…and into one of the hottest encounters she'd ever had in her life. Awesome sex with a stranger is now something she can check off her bucket list.

Except he isn't exactly a stranger. He's the guy who broke her heart when they were teens, an experience she doesn't plan on repeating.

Prince Leo can't believe he's finally found the woman he's loved for years, and she wants nothing to do with him. When she shows up at his office, she looks anything but princess-like. In fact, she's cursing him to hell and back. She may not be Cinderella, but he's determined to prove he's the prince for her––even if it means letting her go.
An Artful Seduction
by Tina Gabrielle
ebook
Expected publication: June 20th 2016 by Entangled: Scandalous
GOODREADS
|
AMAZON
1815 London

His lust for revenge will be his downfall…

Eliza Somerton has a dangerous secret. As the daughter of the infamous art forger who duped half the ton, she's rebuilt her life under a new name. But when an old forgery goes up for auction, her father's enemy, Grayson Montgomery, outbids her and presents her with an unimaginable choice: help him find her father or he'll ruin her.

For years, Grayson, the Earl of Huntingdon and one of London's top art critics, has sought justice. His well-laid plans finally come to fruition when he learns of his enemy's beautiful daughter. But Eliza possesses a sensuality and independent spirit that weakens his resolve, and as the heat between them sizzles, what started as revenge soon blossoms into something sinful…
Title
: Beauty and the Highland Beast
Series
: A Highland Fairy Tale #1
Author
: Lecia Cornwall
Format
: eBook,
Published
: June 21, 2016 by Swerve
ASIN
: B01BSN14HK
Links
:
Goodreads
|
Amazon
Powerful and dangerous highlander Dair Sinclair was once the favored son of his clan, The Sinclairs of Carraig Brigh. With Dair at the helm, Sinclair ships circled the globe bringing home incredible fortune. Until one deadly mission when Daire is captured, tortured and is unable to save his young cousin. He returns home breaking under the weight of his guilt and becomes known as the Madman of Carraig Brigh.

When a pagan healer predicts that only a virgin bride can heal his son's body and mind, Daire's father sets off to find the perfect wife for his son. At the castle of the fearsome McLeods, he meets lovely and kind Fia MacLeod.

Although Daire does his best to frighten Fia, she sees the man underneath the damage and uses her charm and special gifts to heal his mind and heart. Will Daire let Fia love him or is he cursed with madness forever?
Stealing His Thunder
(Masters of Adrenaline #1)
by Sparrow Beckett
Kindle Edition, 217 pages
Expected publication: June 21st 2016 by InterMix
ASINB01ASO6JFM
GOODREADS
|
AMAZON
From the author of the Masters Unleashed series, Sparrow Beckett revs things up with two lovers on a collision course in the first Masters of Adrenaline novel.
Nothing gives Addison Kennedy a rush like stealing cars. The Lexus was the perfect target, but before she can get its engine purring, she's cold-cocked unconscious. When she comes to, she finds herself on a bed with a blonde, tattooed god standing over her.

Fox Larson is shocked to discover the thief he knocked out is actually a hot girl. Bringing her home may not have been the smartest move, but he wasn't about to leave an unconscious and defenseless woman in a parking garage. Besides, if she's part of an auto theft crew infringing on his territory, he needs to pump her for information.

However, Addison has personal drive that won't be denied and she's desperate to prove Fox's group needs her skills. Submitting to his kinks in the bedroom is a hot yet complicated bonus. When a big job goes bad, and Addison finally gets her chance, will she succeed in stealing his thunder?
Born of Legend
(The League #9)
by Sherrilyn Kenyon
Hardcover, First
Expected publication: June 21st 2016 by St. Martins Press
GOODREADS
|
AMAZON
It is in the darkest hours of a universe's past that their legends are born and their heroes rise…

No one knows exactly how much heart they have until their mettle is put to the hazard and they reach the lowest point of hell. There, they have only two choices. Lie down and die. Or find the strength to push themselves to their feet and fight back with everything they have.

Dagger is the alias that is used by Ushara's husband, and the father of the twins, who is on the run for his life. This is his story and shows how he became a member of the Tavali and what happens to them after Born of Betrayal ends.
Downtown Devil
(Sins in the City #2)
by Cara McKenna
Paperback, 352 pages
Expected publication: June 21st 2016 by Signet Eclipse
ISBN 0451477138
GOODREADS
|
AMAZON
From the author of Crosstown Crush comes the second sexy novel in the trilogy that explores the illicit pleasures of ménage à trois.

At the edge of thirty, Clare is feeling restless. Even though she's gainfully employed and pursuing her passion for photography, she can't shake the feeling that something's missing. Then she meets Mica. A perfect subject for her portrait exhibit, Mica is sexy, exciting, and everything Clare desires.

One night with the charismatic stranger is all it takes to leave her craving more. But the intensity Mica brings isn't confined to the bedroom, and Clare wonders if this summer fling might turn more adventurous than she anticipated—especially as a curious energy starts to simmer between the two of them and Mica's handsome roommate, Vaughn.

As the three-way tension mounts, Mica makes a sinful proposal. It's an invitation Clare can't pass up, and an erotic encounter she'll never be able to forget. Caught up between two irresistible men, Clare is about to get all the excitement she's been looking for—and then some....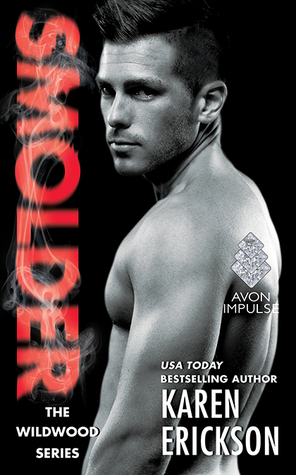 Smolder
(Wildwood #2)
by Karen Erickson
Kindle Edition
Expected publication: June 21st 2016 by Avon Impulse
ASINB015WXQERW
GOODREADS
|
AMAZON
Lane Gallagher wants Delilah Moore - bad.
He's imagined the sexy brunette in his bed more times than he can count.
She's everything he's ever wanted, but the only problem is…
She's his brother's ex.

For years, the stoic sheriff's deputy has fantasized about the sweet, bubbly dance teacher who stirs his deepest desires. But Lane's too loyal to ever move in on forbidden territory and he knows that while he can look, he definitely can't touch. Fighting his attraction to Delilah is nearly impossible, but the infuriating-and incredibly sexy-woman seems determined to drive him crazy.

And she's bringing him to his knees. One smoldering kiss at a time.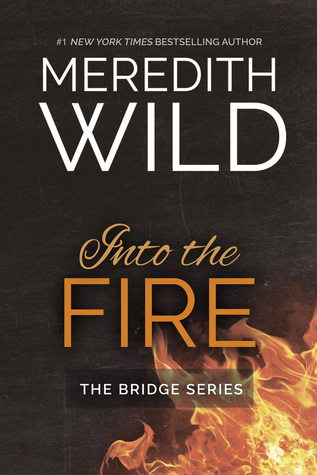 Into the Fire
(Bridge #2)
by Meredith Wild
Expected publication: June 21st 2016 by Waterhouse Press
GOODREADS
|
AMAZON
Darren Bridge is living a bachelor's dream. When he's not running into burning buildings with his crew, he's training the flavor of the week at his brother's gym. Few women have ever been off limits...until Vanessa. Smart, beautiful, and legs for days, she's unlike anyone he's ever met. Too bad he's sworn to leave her alone.

Overworked with no end in sight, Vanessa Hawkins hasn't had a vacation in nearly two years. When Cameron and Maya's destination wedding takes her out of the office for a much-needed break, she finds herself struggling to resist her attraction to the best man. Darren is dangerously good-looking with enough charm to make any hot-blooded woman want to drop her panties and enjoy the ride, no matter how long it lasts.

When they return to the city, Darren realizes the single life has lost its glimmer. But with everything else on her plate, Vanessa doesn't have room in her life for a man, let alone a player. Can Darren find his way into her heart and convince her that he's worth the risk?
A Measure of Love
(A Pound of Flesh #3)
by Sophie Jackson
Kindle Edition, 352 pages
Expected publication: June 21st 2016 by Gallery Books
ASINB0176M3WBI
GOODREADS
|
AMAZON
From award-winning fanfic phenomenon Sophie Jackson, the third novel in the sexy and emotionally intense blockbuster A Pound of Flesh series.

Life in New York for ex-con Riley Moore is pretty damn good, until a call from his mother shatters the calm: his father has suffered his second heart attack in two years and is in a critical condition. Leaving everything behind, Riley flies home to Michigan for the first time in five years to support his mother and do his best to make amends with his father. He also tries not to think about Lexie Pierce, the only girl he ever truly cared about, and who broke his heart.

When they inevitably meet, memories of their love make Riley yearn to reconnect, despite the pain they both suffered. Though she's wary, and has a secret she's hidden from him for five years, Lexie has little willpower when it comes to Riley and she agrees. Besides, after all that has gone before, she owes it to both of them to find out if they can love each other again.

Can they both overcome their sorrow and secrets and finally share their life together?

A powerful new voice in modern romance, Sophie Jackson has crafted a passionate love story with unforgettable characters that will stay with you long after you've turned the last page.
Covet
(Splendor #1)
by Janet Nissenson
ebook
Expected publication: June 21st 2016 by Bookbaby
ISBN139781483569673
GOODREADS
|
AMAZON
The long-awaited prequel to a love story for the ages.

She was the only woman he wanted…but the only one he couldn't have

Ian Gregson had been born into wealth and power – one of the privileged heirs of the top luxury hotel chain in the world. To the outside world, he was seemingly the man who had everything – money, prestige, good looks, charisma – a man who could have any woman he desired. But the only woman he'd ever truly coveted was forbidden to him for far too many reasons to count – her youth, her employment within his company, and especially her commitment to another man.

Tessa Lockwood's young life has been one of deprivation, misfortune, and heartbreaking loss. Working for the Gregson Hotel Group offers up a glimpse into a world she had never before imagined – one of affluence, sophistication, and splendor. And meeting the suave, elegant Ian Gregson for the very first time awakens feelings in her that she struggles to repress, never imagining that a man like him could find a nobody like her attractive.

Ian and Tessa fight their feelings for the other, knowing that a relationship between them can never exist. But when matters of the heart are involved, things are never quite that simple. How long will both of them be able to hold on before betraying their forbidden attraction to each other? Or will they be destined to remain forever apart?
Blue Moon
(Moon #6)
by Lisa Kessler
ebook, 300 pages
Expected publication: June 27th 2016 by Entangled Publishing
GOODREADS
|
AMAZON
She's his muse, his mate, and completely off-limits…

He's a jerk, a recluse, and her newest assignment.

Until he broke her heart, Vivianna Lopez loved Logan Reynolds.

Five years later, she's an aspiring music journalist and he's the camera-shy lead singer of Logan and the Howlers.

Armed with a backstage pass, Vivi's back in her hometown of Reno, nestled in the shadows of the Sierra Nevada mountains. She must score an interview with Logan to land her dream job - otherwise it's back to Boston, with no scoop and no job. It's just business–at least that's what she keeps telling herself.

Logan still loves Vivi, his soul mate, but there's something even she doesn't know about him: He turns into a werewolf every full moon and a secret organization is hunting down his Pack.

Vivi may not have Logan's senses, but she can sniff out that he's hiding something. He knows it's only a matter of time before the truth about him - and his Pack - is revealed.

And then he really will lose her.
Title
: Once A Soldier
Series
: Rogues Redeemed #1
Author
: Mary Jo Putney
Format
: Paperback & eBook, 368pgs
Published
: June 28, 2016 by Zebra
ASIN
: B0165HUVOG
Links
:
Goodreads
|
Amazon
As heir to a title and great wealth, Will Masterson should have stayed home and tended his responsibilities. Instead he went to war. Now, after perilous years fighting the French, he intends his current mission to be his last. But all his plans are forgotten when he arrives in the small mountain stronghold of San Gabriel and meets her.

Knowing herself to be too tall, strong, and unconventional to appeal to a man, Athena Markham has always gloried in her independence. But for the first time in her life, she finds a man who might be her match.

Two of a kind, too brave for their own good, Athena and Will vow to do whatever it takes to vanquish San Gabriel's enemies. For neither will back down from death, and only together can they find happiness and a love deeper than any they'd dared imagine...
Title
: Forevermore
Series
: Darkest London #7
Author
: Kristen Callihan
Format
: Paperback & eBook, 336pgs
Published
: June 28, 2016 by Forever
ASIN
: B01B1W0N3O
Links
:
Goodreads
|
Amazon
Miss Layla Starling, the young, beautiful, and extremely wealthy heiress, is the talk of London. Until now, she's managed to evade the marriage noose. Despite the fact that she is unfortunately American, she's received a staggering number of offers. And turned down every one.

St. John Evernight does not want to admit the relief he feels every time he hears that she has rejected one of her suitors. Which is unfair of him. Layla deserves to be happy. But he can not offer her happiness. He will never be normal, never be anything but a freak in her world. So St. John resolves to keep his distance, until he is recruited by the Society for the Suppression of Supernaturals to guard Layla. For she is in grave danger, and he is about to learn the full extent of his powers.
Addicted
(Outlaws #2)
by Elle Kennedy
Paperback, 368 pages
Expected publication: June 28th 2016 by Signet
ISBN 0451474457
GOODREADS
|
AMAZON
From the New York Times bestselling author of Claimed comes the second enticingly erotic novel set in a world on the brink of chaos.
Lennox used to live in a paradise on earth with his best friend Jamie, in a place where visitors came and went, allowing their desires to run free. But everything changes when a deadly attack forces them to take up with Connor Mackenzie's band of Outlaws. Lennox knows Jamie is hung up on someone else, but he's always believed he's the man for her—and won't let her go without a fight.

Even though Jamie is well aware that Lennox is one hot specimen of a man, she refuses to let sex ruin the most important relationship in her life. But when the object of her interest spurns her, she indulges in a little pleasure-filled revenge with her very magnetic, very willing best friend. One thrilling night with Lennox is enough to awaken Jamie's unexpected desires for him. And now that she's had a taste, she's not sure she can ever give him up...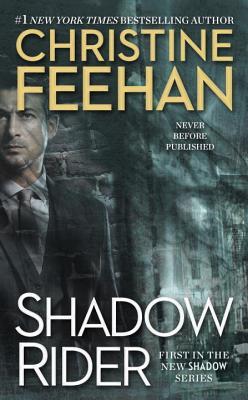 Shadow Rider
(Shadow #1)
by Christine Feehan
Mass Market Paperback, 480 pages
Expected publication: June 28th 2016 by Jove
ISBN 0515156132
GOODREADS
|
AMAZON
The #1 New York Times bestselling "queen of paranormal romance"* is back with a sexy new series starring a Chicago crime family that hides a dark, mystical secret...

Whether it's fast cars or fast women, Stefano Ferraro gets what he wants. When he's not fodder for the paparazzi, he commands Ferraro family businesses—both legitimate and illegitimate.

While their criminal activity is simply a rumor yet to be proven, no one knows the real truth. The Ferraros are a family of shadow riders capable of manipulating light and dark, an ability Stefano thought ran in his family alone—until now…

With little left to her name, Francesca Cappello has come to Chicago in hopes of a new life. She wasn't expecting to attract the attention of a man with primal hunger in his eyes, driven to claim her as his to protect and to please. And if he discovers her secret, it could ruin her...
Happy Ever After in Christmas
(Christmas, Colorado #7)
by Debbie Mason
Paperback, 368 pages
Expected publication: June 28th 2016 by Forever
ISBN 1455537160
GOODREADS
|
AMAZON
It's beginning to look a lot like love . . .

As her thirtieth birthday approaches, deputy Jill Flaherty decides it's time to live a little. When she walks into Sawyer Anderson's bar in her sexiest dress, she's not thinking that he's her brother's best friend or about the many women he dated during his years as a pro hockey player. All she's thinking is that it's finally time to confess to her longtime crush how she truly feels.

Sawyer is done being a player on and off the ice. Yet no one in the small town of Christmas seems to believe he's ready to settle down, not Jill, and certainly not Jack, who is determined to keep Sawyer from breaking his little sister's heart. But as Sawyer and Jill's relationship heats up, can he prove that he's her happy ever after?
The Curse of Tenth Grave
(Charley Davidson #10)
by Darynda Jones
Kindle Edition, 352 pages
Expected publication: June 28th 2016 by St. Martin's Griffin
ASINB0191K3GVY
GOODREADS
|
AMAZON
As a Part-time PI and fulltime grim reaper, Charley Davidson has asked a lot of questions throughout her life: Why can I see dead people? Who is the hot supernatural entity following me? How do I get gum out of my sister's hair before she wakes up? But, "How do I trap not one malevolent god, but three?" was never among them. Until now. And since those gods are on earth to kill her daughter, she has little choice but to track them down, trap them, and cast them from this dimension.

There's just one problem. One of the three stole her heart a very long time ago. Can the Razer, a god of absolute death and destruction, change his omniscient spots, or will his allegiances lie with his brothers?

Those are just a few of the questions Charley must answer, and quick. Add to that a homeless girl running for her life, an innocent man who's been charged with murder, and a pendant made from god glass that has the entire supernatural world in an uproar, and Charley has her hands full. If she can manage to take care of the whole world-destroying-gods thing, we're saved. If not, well…
A Gentleman Never Tells
(Essex Sisters #4.5)
by Eloisa James
ebook, 112 pages
Expected publication: June 28th 2016 by Avon Impulse
ISBN 0062573063
GOODREADS
|
AMAZON
Eighteen months ago, Lizzie Troutt's husband died in his mistress's bed, leaving her determined to never marry again….and unfortunately virginal.

Eighteen years ago (give or take a few) the Honorable Oliver Berwick blackened his own soul, leaving him hardened and resolutely single.

When the chance for redemption in the form of a country house party invitation comes his way, Oliver is determined to prove himself a gentleman.

Until he breaks all the codes of gentlemanly behavior…once again.
Mystic Montana Sky
(Montana Sky #6)
by Debra Holland
Kindle Edition, 290 pages
Expected publication: June 28th 2016 by Montlake Romance
ASINB01B1OGQGU
GOODREADS
|
AMAZON
A caravan driven at breakneck speed through the hills of Montana is the least of Magdalena Baxter's concerns. Evicted from their home, and due to soon give birth, the Gypsy woman is forced to follow her husband, Oswald, a drunk and abusive miner who hopes to find work in a neighboring town.

Despite calling Sweetwater Springs home, wealthy banker Caleb Livingston clings to his elitist East Coast ways. While this may have brought him prestige, he's missed out on romance at every turn.

When Caleb's buggy collides with the Baxters' caravan, Oswald is instantly killed and Maggie goes into labor. Caleb manages to keep his guilt and terror at bay long enough to make her comfortable and deliver her baby, a harrowing and ultimately endearing experience. Can Maggie—now stranded with her newborn child—learn to trust again? Will Caleb overcome his sense of obligation and highbrow conceit to open his heart to lasting love?
Chasing Lady Amelia
(Keeping Up with the Cavendishes #2)
by Maya Rodale
ebook, 384 pages
Expected publication: June 28th 2016 by Avon
ISBN 0062386778
GOODREADS
|
AMAZON
In the second novel of Maya Rodale's enchanting Keeping Up with the Cavendishes series, an American heiress finds her reputation—and heart—in danger when she travels to London and meets a wickedly tempting rake

Terribly Improper
Lady Amelia is fed up with being a proper lady and wishes to explore London, so one night she escapes . . . and finds herself in the company of one Alistair Finlay-Jones. He's been ordered by his uncle to wed one of the American girls. How lucky, then, that one of them stumbles right into his arms!

Totally Scandalous
Alistair and Amelia have one perfect day to explore London, from Astley's Amphitheater to Vauxhall Gardens. Inevitably they end up falling in love and making love. If anyone finds out, she will be ruined, but he will win everything he's ever wanted.

Very Romantic
When Amelia finds out Alistair has been ordered to marry her, he must woo her and win back the angry American girl. But with the threat of scandals, plural, looming . . . will he ever catch up to the woman he loves?
Stormswept
(Wales #1)
by Deborah Martin (Pseudonym), Sabrina Jeffries
ebook, 400 pages
Expected publication: June 28th 2016 by Pocket Books
ISBN 1501130994
GOODREADS
|
AMAZON
New York Times bestseller Sabrina Jeffries reignites a daring love affair in this intriguing tale of desire and deception—originally written as Deborah Martin and newly revised for today's audience.

The first wedding night that Lady Juliana St. Albans spent with the dark and daring Rhys Vaughan was intoxicating, the heady culmination of her new husband's driving hunger and her own awakened sensuality. When he mysteriously disappeared the next morning, she waited for him in hope and desperation. And when he was finally proclaimed dead in a shipwreck, she bitterly mourned the loss of her love.

The second wedding night that Juliana spent with Rhys Vaughan was six years later, after he returned to claim her just as she was about to wed another. This Rhys was different—bolder, harder, and convinced that she'd betrayed him. Only their blazing passion remains from their years apart. But is it enough to light their way through the maze of mystery, menace, and mistrust—to the love they once shared and would have to find again?
The Daredevil Snared
(The Adventurers Quartet #3)
by Stephanie Laurens
Paperback, 464 pages
Expected publication: June 28th 2016 by Mira
ISBN 0778318966
GOODREADS
|
AMAZON
He has something to prove

Captain Caleb Frobisher, hedonistic youngest son of a seafaring dynasty, wants to be taken seriously. Seizing the next leg of the covert mission his brothers are pursuing, he acts decisively and effectively in securing the mission's objectives. But responsibility has taken root, and he remains in the jungle to ensure the mission's ultimate goal.

She will risk everything

Katherine Fortescue fled a life of poverty and came to Freetown as a governess, only to be kidnapped and forced to oversee the child workforce at a mine. Guarded by well-armed, well-trained mercenaries, the captives have lost all hope of escape. Then Katherine meets a handsome man—a captain—and he brings the sweet promise of rescue.

Together they will face the future

The sadistic mercenary who runs the mine has other plans, but Caleb's true strength lies in extracting advantage from adversity, and through the clashes that follow, he becomes the leader he was always destined to be. The sort of man Katherine can trust—with her body, with her life. With her love.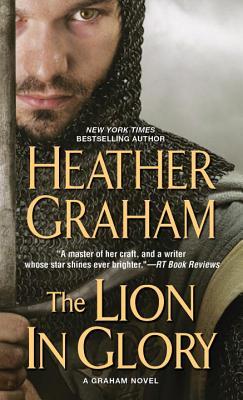 The Lion In Glory
(Graham Clan #5)
by Shannon Drake, Heather Graham
Paperback, 356 pages
Expected publication: June 28th 2016 by Zebra
ISBN 1420138189
GOODREADS
|
AMAZON
The tides of war have turned for the valiant Scots led by King Robert the Bruce, and they boldly reclaim lands still ruled by the English. When Jamie Graham comes to seize Hamstead Heath, he has no need for a hostage--not even one as beautiful and spirited as Christina, the manor's chatelaine. Yet she insists that he abduct her. Though he is certain this confounding woman is trying to play him for a fool, Jamie is determined to claim the sweet temptation she offers...

Christina has but one goal--to free her brother from the fortress of the new English king who has accused her family of treason. Her growing love for her unwilling captor is both unexpected and thrilling, yet it must not deter her from her mission--to master the art of jousting, win a tournament in disguise, and secure her brother's release. She cannot foresee the twist of fate that will threaten all she holds dear: her life, her lands...and the man who has captured her heart.
The Billionaire Bachelor
(Billionaire Bad Boys #1)
by Jessica Lemmon
Paperback, 384 pages
Expected publication: June 28th 2016 by Forever
ISBN 1455566543
GOODREADS
|
AMAZON
Indecent Proposal

Manwhore. That's what the board of directors-and the tabloids-thinks of billionaire bachelor Reese Crane. Ordinarily he couldn't care less, but his playboy past is preventing the board from naming him CEO of Crane Hotels. Nothing-and no one-will keep him from his life's legacy. They want a settled man to lead the company? Then that's exactly what he'll give them.

Merina Van Heusen will do anything to get her parents' funky boutique hotel back-even marry cold-as-ice-but-sexy-as-hell Reese Crane. It's a simple business contract-six months of marriage, absolute secrecy, and the Van Heusen is all hers again. But when sparks fly between them, their passion quickly moves from the boardroom to the bedroom. And soon Merina is living her worst nightmare: falling in love with her husband . . .
Restless & Edgy
(Alphas Undone #3)
by Kendall Ryan
Paperback, 250 pages
Published by Everafter Romance
ISBN 1682302229
GOODREADS
|
AMAZON
I'm a retired Navy SEAL, not a babysitter. But my former commander's spoiled princess needs somewhere to stay for the summer. How can I say no after everything he's done for me?

When I get one look at Brynn, I know this would never work. She's not a little girl anymore, and there's no way I can resist her while living under the same room. I want to fill my hands with her supple curves, watch her sapphire eyes glaze over with pleasure, and hear her scream out my name. Repeatedly. She has to go . . . before I do something to tarnish the little princess.

My plan goes to hell when my ex catches wind of the new woman in my life. To strike back at the bitch who ripped my heart out and claims she can get me back anytime, I introduce Brynn as my new fiancee. Now we have to keep up the act. All summer long.

Brynn has her own agenda. She'll play along, but only as long as I help her smooth things over with her dad so she can win back her freedom. She doesn't want to be here, and it's the one thing we can agree on.
Up in Flames
(Rosemary Beach #13)
by Abbi Glines
Kindle Edition, 256 pages
Expected publication: June 28th 2016 by Atria Books
ASINB010MH1JNC
GOODREADS
|
AMAZON
The villain of Rosemary Beach finally gets her own happy ending in the long-awaited final novel of the #1 New York Times bestselling new adult romance series by Abbi Glines.

The blockbuster #1 New York Times bestselling Rosemary Beach series ends with a bang when the troubled character readers love to hate gets her very own happily ever after in this eagerly anticipated and overwhelmingly requested story. Known for causing problems for everyone in Rosemary Beach, Nan has been growing up lately, and she's finally taking center stage—and finding love with the man she least expected.
Tough Luck Hero
(Copper Ridge #5)
by Maisey Yates
Mass Market Paperback, 384 pages
Expected publication: June 28th 2016 by HQN Books
ISBN 0373789815
GOODREADS
|
AMAZON
Can the golden boy of Copper Ridge, Oregon, get a second chance at happy-ever-after?

Ranching heir Colton West knew his wedding would be the talk of the town. But he didn't expect to get left at the altar—or to escape on the next flight to Vegas with Lydia Carpenter, the woman who gets under his skin like no one else. The only thing crazier than honeymooning with Lydia is waking up married to her. So why does he find himself entertaining his new wife's desire to stay married—and fantasizing about a real wedding night?

As Copper Ridge's prospective mayor, Lydia can't risk a divorce scandal so close to election time. But pretending to be blissfully in love with her new husband is more confusing than she'd thought. For a man who's always rubbed her the wrong way, Colton suddenly seems to know exactly what to do with his hands. And his lips. Now Lydia's wildest mistake could turn out to be her luckiest move, if they're both willing to take the ultimate gamble…
Defender
by Diana Palmer
Hardcover, 304 pages
Expected publication: June 28th 2016 by HQN Books
ISBN 0373789734
GOODREADS
|
AMAZON
The man who shattered her trust is back to protect her… New York Times bestselling author Diana Palmer delivers a breathtaking story of second-chance love.

When Paul Fiore disappeared from Isabel Grayling's life, he told himself it was for all the right reasons. She was young and innocent, and he was her millionaire father's lowly employee. Three years on, Paul is the FBI agent assigned to Isabel's case. Too late, he realizes what life in her Texas mansion was really like back then—and how much damage he did when he left.

Once love-struck and sheltered, Isabel has become an assistant district attorney committed to serving the law, no matter how risky it gets. But right now, the man she can't forgive is the one thing standing between her and a deadly stalker. She knows Paul won't hesitate to protect her life with his own. But if she can't trust herself to resist him, how can she trust him not to break her heart all over again?
Chaos Bound
(Sinner's Tribe Motorcycle Club #4)
by Sarah Castille
Paperback, 384 pages
Expected publication: June 28th 2016 by St. Martin's Paperbacks
ISBN 1250104092
GOODREADS
|
AMAZON
LOVE IS A WILD RIDE.

After enduring months of torture at the hands of the Black Jacks MC, and betrayed by his own club, Holt "T-Rex" Savage, a junior member of the Sinner's Tribe Motorcycle Club, will stop at nothing to get revenge. But falling for a beautiful woman with dangerous ties to his sworn enemy was never part of the plan…

Raised by the Black Jacks, Naiya Kelly grew up fast, furiously, and with little to lose. But now that she's put her MC days behind her, she is free to do what she wants—until she meets a man who imprisons her, body and soul. She swore she'd never give her heart to a biker, but Holt is the most passionate, protective man she's ever known. But will Holt be forced to betray his one true love to exact his revenge?
Awakened
(Intimate Relations #3)
by Kate Douglas
Mass Market Paperback, 320 pages
Expected publication: June 28th 2016 by St. Martin's Paperbacks
ISBN 1250064783
GOODREADS
|
AMAZON
PASSION NEVER SLEEPS.

Small-town barista Mandy Monroe will never forget the first time she saw the man of her dreams. Every morning, this impossibly gorgeous hunk would ride his bike past her coffee shop, fueling her wildest romantic fantasies. But when she learns that her crush is none other than vineyard owner Marc Reed, one of America's hottest young entrepreneurs, Mandy knows her fantasy will never become a reality. That is, until Marc's home burns down and he moves in with her…

As a roommate, Marc is as warm, friendly, and down-to-earth as he is rich, famous, and heartstoppingly handsome. But beneath his laidback exterior beats the heart of a red-blooded man with an uncontrollable urge to take Mandy in his arms and make mad, passionate love to her. Mandy is everything he's ever wanted; she's sweet, smart, funny, and irresistibly sexy. But how he can tell her the truth about his past? How can he explain the nightmares that haunt him every night? And how can he tell Mandy he loves her…without putting her heart, and her life, in danger?
Seconds to Live
(Scarlet Falls #3)
by Melinda Leigh
ebook, 348 pages
Expected publication: June 28th 2016 by Montlake Romance
GOODREADS
|
AMAZON
Wildlife biologist Mac Barrett avoided his hometown of Scarlet Falls for years—too many bad memories. But when he receives the news that his father is dying, he rushes home only to discover he's too late. Shaken, Mac retreats to his remote cabin seeking peace and solace. Instead, he crashes his jeep to narrowly avoid running over the naked body of a woman lying in the road. Even more disturbing, when he regains consciousness, the body is gone.

Police detective Stella Dane wants to believe Mac, even if his story about the vanishing body seems far-fetched. But when Mac's description matches the missing woman she's been searching for, it raises a disturbing question: How does a dead body disappear?

Mac and Stella will have to work together to find the answer and catch a psychotic kidnapper—and quickly. The killer has a deadly message to send, and the case is about to become personal…
Phantom Embrace
(Immortal Guardians #5.5)
by Dianne Duvall
Expected publication: June 28th 2016
Across dimensions . . .

A gifted one, Yuri Sokolov was born with the ability to see spirits, but he knows better than to make contact with them. Yet he's never seen one as lovely as Cat Seddon, the woman who haunts his home and his dreams. But amid their star-crossed love, a new danger may have Yuri facing a different kind of eternity.

Previously published in On The Hunt.
Under the Wire
(Bad Boys Undercover #4)
by HelenKay Dimon
ebook, 384 pages
Expected publication: June 28th 2016 by Avon
ISBN 0062441299
GOODREADS
|
AMAZON
The Bad Boys of the Alliance—a top-secret military security agency—are back for more in HelenKay Dimon's sexy, action-packed series

Only one thing could pull Reid Armstrong away from a vacation he's earned with every muscle in his finely honed body—learning that his former fiancée has disappeared on a top-secret science expedition in the middle of nowhere. Second chances don't come often in Reid's business, and he needs to prove his worth to Cara Layne or die trying.

Waking up to find her camp destroyed and her colleagues missing, Cara is a walking target. She can't trust anyone, least of all Reid. Even if his skills get them out alive, he's a heartache waiting to strike twice. Yet being in close proximity proves their connection burns hotter than ever.

The body count is rising, the enemy is getting closer, and soon Reid will be right back in the position that cost him everything—forced to choose between the woman he loves, and the job that's his only hope of saving them both . . .
Deceived
(Dark Alliance #1)
by Kate SeRine
Paperback, 368 pages
Expected publication: June 28th 2016 by Zebra
ISBN 1420137778
GOODREADS
|
AMAZON
Luke Rogan's assignment is simple: secure young Elijah Scoffield and his mother and bring them back to headquarters--just an ordinary mission for an operative of the Dark Alliance. But Elijah is no ordinary kid. He's the grandson of one of the country's most influential politicians--a man privy to the Alliance's most valuable secrets, including its centuries-long connection to the Knights Templar. And someone else is attempting to capture the boy--someone who's proven he doesn't give a damn about collateral damage. . .

Heartbroken at the lies that tore her world apart, Sarah Scoffield will do anything to protect her son--even if that means teaming up with a deadly stranger. But Sarah soon finds herself falling in love with her dark hero. And as danger stalks ever closer, the fiery desire that claims them awakens in Sarah passions she'd thought dead and buried long ago. . .
GIVEAWAY:
We're giving away your choice of one of June's new book releases to one reader! To enter, just be a RBtWBC follower (We offer lots of follow options!) and fill out the Rafflecopter below. Good luck! *Book must be $7.99 or under and available on Amazon Kindle, winner's choice will be in kindle format.
a Rafflecopter giveaway