There are not only some AHMAZING new book releases this month, but it is also Reading Between the Wines Book Club 8th Birthday! 🎉🎂📚🍷 To celebrate, TWO readers can win a new release of their choice this month, up to $10 MSRP! This month I recommend Josh and Hazel's Guide to Not Dating by Christina Lauren. There are several historical romance I am looking forward to reading. Lexi loved Exile of the Seas by Jeffe Kennedy. What new books will you be nabbing? What books did we miss and NEED to add to our list ASAP? Don't forget that you don't get charged for pre-order's until the release date! ☺
SEPTEMBER 3
Flirting with Forever
by Kendall Ryan
Published September 3rd 2018 by Kendall Ryan
SEPTEMBER 4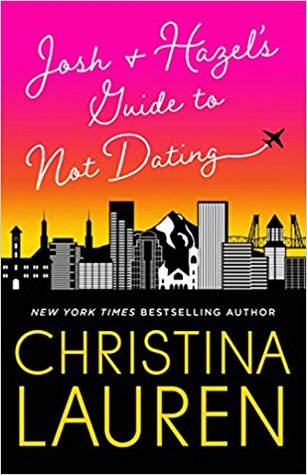 Josh and Hazel's Guide to Not Dating
by Christina Lauren
Paperback, 320 pages
Published September 4th 2018 by Gallery Books
ISBN 1501165852
Hazel Camille Bradford knows she's a lot to take—and frankly, most men aren't up to the challenge. If her army of pets and thrill for the absurd don't send them running, her lack of filter means she'll say exactly the wrong thing in a delicate moment. Their loss. She's a good soul in search of honest fun.

Josh Im has known Hazel since college, where her zany playfulness proved completely incompatible with his mellow restraint. From the first night they met—when she gracelessly threw up on his shoes—to when she sent him an unintelligible email while in a post-surgical haze, Josh has always thought of Hazel more as a spectacle than a peer. But now, ten years later, after a cheating girlfriend has turned his life upside down, going out with Hazel is a breath of fresh air.

Not that Josh and Hazel date. At least, not each other. Because setting each other up on progressively terrible double blind dates means there's nothing between them...right?
One More Moment
(Band on the Run #3)
by Samantha Chase
Paperback, 352 pages
Published September 4th 2018 by Sourcebooks Casablanca
ISBN 149261646X
Julian Grayson is taking a break
...from his cheating fiancée
...from his band
...from his life in the spotlight

Charlotte Clark is devoted to her work
...to save the world
...to help the homeless
...to get a broken man back on his feet

When Charlotte Clark offers to pay for Julian Grayson's coffee, the world-famous drummer assumes she wants something from him. But Charlotte has no idea who he is, and Julian can't resist keeping up the charade—being incognito is a novelty and a relief. He'll have to tell her...eventually. But as Charlotte cheerfully undertakes to transform his life, Julian realizes there's something about her that gives him what he hasn't felt in years: hope.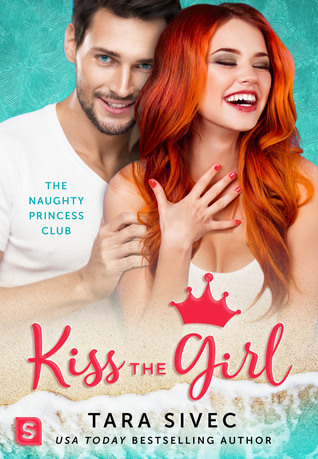 Kiss the Girl
(Naughty Princess Club #3)
by Tara Sivec
ebook, 304 pages
Published September 4th 2018 by Swerve
ISBN 1250137225
A struggling antiques collector finds herself falling in love with a millionaire playboy; but can she ever be a part of his world?

Meet the Naughty Princess Club, a series from USA Today bestselling author Tara Sivec that brings readers to Fairytale Lane and the hilarity—and romance—that three women fall into once they decide to strut their stuff and bring on their own happily ever after.

While her friends have broken free of their insecurities, Ariel Waters is struggling to come out of her shell. Her ex-husband took away her voice and her self-confidence, and Ariel is drowning under a sea of debt to afford the alimony she has to pay him. She refuses to ever fall for a man's charms again, and is determined to make her own way.

When her house and her beloved antiques are taken by the bank after too many missed payments, Ariel finds herself adrift until the infuriatingly charming Eric Sailor comes to her rescue. Although she can't stand the millionaire playboy, Eric's kindness and unconditional support reveal hidden depths and a love that Ariel never imagined she could find.

But there are outside influences who will stop at nothing to keep them apart; can Ariel and Eric weather the storm and find a way to be together?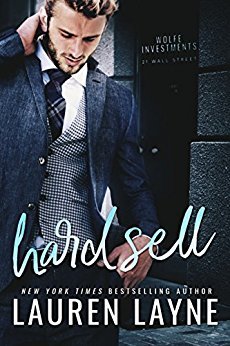 Hard Sell
(21 Wall Street #2)
by Lauren Layne
Kindle Edition, 1st edition, 247 pages
Published September 4th 2018 by Montlake Romance
ASINB078XD3GXW
He's a Wall Street wolf. She's been hired to tame him. From New York Times bestselling author Lauren Layne comes a wildly sexy novel of business and pleasure.

Twenty-eight and filthy rich, Matt Cannon is the youngest broker on Wall Street. He may be a "boy wonder," but he's every inch a man. Ask any woman—any night. But when Matt's latest fling makes scandalous headlines, his clients get anxious, and his bosses at Wolfe Investments level an ultimatum: keep his assets zipped, get a "real" girlfriend, and clean up his act. Only one woman can help Matt with something this hard.

For PR genius Sabrina Cross, the best fixer in Manhattan, playing Matt's steady is going to be a challenge, even if it's just for show. They already have an explosive history, she can't stand the cocky party boy, and worse—she can't stop thinking about him. So who'll dare to break her "no touching" rule first? Because when that happens, Matt and Sabrina's game of let's pretend will get so hot it could set both their reputations on fire.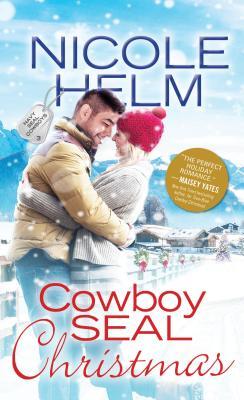 Cowboy SEAL Christmas
(Navy SEAL Cowboys #3)
by Nicole Helm
Mass Market Paperback, 320 pages
Published September 4th 2018 by Sourcebooks Casablanca
ISBN 1492641596
Three former Navy SEALs
Injured in the line of duty
Desperate for a new beginning...
Searching for a place to call their own.

Single mom and Revival Ranch's on-site therapist Monica Finley has dedicated her life to helping brave servicemen and women, but former Navy SEAL Gabe Cortez is the one man whose shell she just can't crack. Yet with the holidays fast approaching, she may finally have a plan. In a bid to get Gabe to open up, she'll ask for as much help as possible―cutting down the Christmas tree, stringing lights, the whole nine yards.

Who could possibly be a Grinch with so much holiday cheer in the air?

Gabe has always hated Christmas―the holiday never fails to remind him just how alone he truly is. But the more time he spends with Monica and her young son, the more he finds himself drawn to their cozy little family...and the more he begins to realize his long-suppressed Christmas dreams may finally be coming true.
One Perfect Kiss
(Hope #8)
by Jaci Burton
Kindle Edition, 320 pages
Published September 4th 2018 by Berkley
ASINB0782XGPP1
The New York Times bestselling author of Love Me Again returns to the town of Hope, Oklahoma where school is in session and love rules the playbook.

Josie Barnes has always craved a sense of home. She's found that in Hope, Oklahoma--she bought a house, has a new job as an English teacher at Hope High, she's made wonderful friends, and she's taking in stray animals that no one else wants. Now she's flirting with fellow teacher and hot high school football coach Zach Powers. But he's almost too good to be true, and Josie learned long ago not to trust in the too-good-to-be-true, because it has always let her down.

A former pro football player, Zach had to pull back when a career-ending knee injury forced him to rethink his future. Now he's happy calling plays as Coach. If he could just get Josie Barnes to stop benching his players for their poor grades, life would be perfect. Instead, she drives him crazy as the stern teacher at school and the sexy woman of his dreams outside of the classroom. He knows she's been hurt in the past, but he wants to be that guy she can trust.

The one thing Josie has never been able to count on is the people closest to her. But Zach intends to show her that what they have between them is a textbook case of love.
Siren in Waiting
(Texas Sirens #5)
by Sophie Oak / Lexi Blake
Kindle Edition, 2nd edition, 391 pages
Published September 4th 2018 by DLZ Entertainment, LLC (first published February 7th 2012)
ASINB07FBQGKT9
Bethany "Mouse" Hobbes spent her entire life waiting, especially for the love of Bo O'Malley. But for the first time in her life, she is ready to start living, with or without him. She has found her dream, restoring a rustic farmhouse on the outskirts of town.

Trev McNamara left Deer Run a high school hero and has returned, his football career in ruins. When Trev meets Mouse, he discovers a passion strong enough to overcome his past. But can she accept his need for control?

Bo O'Malley has lived his whole life in the shadow of his brother, never committing to anything or anyone. When the woman he secretly loved all his life begins an affair with the man who betrayed his trust, Bo will do anything to claim her as his own.

Transformed by their love, will Mouse be enough woman for both of them?
Cowboy Charm School
(Haywire Brides #1)
by Margaret Brownley
Mass Market Paperback, 384 pages
Published September 4th 2018 by Sourcebooks Casablanca
ISBN 1492658340
When Texas Ranger Brett Tucker accidentally derails a wedding, he's determined to bring the estranged couple back together...but he never dreamed he'd start falling for the bride!

Texas Ranger Brett Tucker hates to break up a wedding, but the groom―notorious criminal Frank Foster―is a danger to any woman. So he busts into the church, guns blazing...only to find he has the wrong man.

STOP THAT WEDDING!

Bride-to-be Kate Denver is appalled by her fiancé's over-the-top reaction to the innocent mistake and calls off the wedding―for good. Guilt-ridden, Brett's desperate to get them back on track. But the more time he spends with Kate, the harder he falls...and the more he yearns to prove that he's her true match in every way.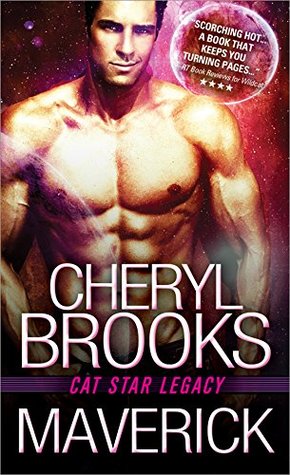 Maverick
(Cat Star Legacy #1)
by Cheryl Brooks
Kindle Edition, 1st edition, 384 pages
Published September 4th 2018 by Sourcebooks Casablanca
ASINB07CP3ZBZR
Zetithians are back. And they're hotter than ever...

Having the Zetithian feline gene gives Larry Tshevnoe awesome beauty, fearsome strength, sensuality and sexual prowess unmatched by any other males in the universe. But it can make the quest for true love...complicated.

Enter childhood friend and fellow Zetithian Althea Banadänsk. Her empathic powers make her the only one who can show Larry what he truly desires, and she'll do anything to help...even if that means hiding her desperate craving for him.

But when a distress call sends them off course—and into danger—they find more than their hearts are at stake. Now it's up to them to become the champions of truth and justice throughout the galaxy...or risk losing it all.
Exile of the Seas
(The Chronicles of Dasnaria #2)
by Jeffe Kennedy
Kindle Edition, 206 pages
Expected publication: September 4th 2018 by Rebel Base Books
ASINB078LF2Y4G
Around the shifting borders of the Twelve Kingdoms, trade and conflict, danger and adventure put every traveler on guard . . . but some have everything to lose.

ESCAPED
Once she was known as Jenna, Imperial Princess of Dasnaria, schooled in graceful dance and comely submission. Until the man her parents married her off to almost killed her with his brutality.

Now, all she knows is that the ship she's boarded is bound away from her vicious homeland. The warrior woman aboard says Jenna's skill in dancing might translate into a more lethal ability. Danu's fighter priestesses will take her in, disguise her as one of their own—and allow her to keep her silence.
But it's only a matter of time until Jenna's monster of a husband hunts her down. Her best chance to stay hidden is to hire out as bodyguard to a caravan traveling to a far-off land, home to beasts and people so unfamiliar they seem like part of a fairy tale. But her supposed prowess in combat is a fraud. And sooner or later, Jenna's flight will end in battle—or betrayal . . .
Dark Sentinel
(Dark #28)
by Christine Feehan
Kindle Edition, 400 pages
Published September 4th 2018 by Berkley
ASINB0782YRSQK
In an explosive novel from #1 New York Times bestselling author Christine Feehan, a human woman ignites the desire of her Carpathian lifemate--and of an ancient vampire with a score to settle.

After the devastating loss of her entire family, Lorraine Peters heads to the woods searching for peace of mind and anything to quell the anger in her soul. Instead, she stumbles upon a scene of horrific violence, as one man lies helpless in the face of three attackers.

Andor Katona's existence has been a harsh one, living for centuries as a monk in the Carpathian Mountains. Unable to find his lifemate, he almost welcomes his release from a colorless and unfeeling world at the hands of the vampire hunters who have mistaken him for their prey. That is, until a whirling ball of fury bursts onto the scene, determined to save him.

In one glimpse, in one breath, Andor recognizes Lorraine as his lifemate, but it will take more than their telepathic connection to convince her of their immortal bond. Lorraine is a lethal combination of cunning and courage. So much so that she captures the attention of a master vampire, one who has already lost what was once irreplaceable to him. One who will strike with deadly precision at Andor and his ancient Carpathian comrades in a war to end all wars. . .
Bound for Sin
(Frontiers of the Heart #2)
by Tess LeSue
Mass Market Paperback, 352 pages
Published September 4th 2018 by Berkley
ISBN 0451492595
From the author of Bound for Eden comes a new historical Western romance that tests life and love on the Oregon Trail.

WANTED: A resourceful frontiersman, for the purpose of matrimony...

When Georgiana Bee Blunt advertises for a husband, she's not looking for a handsome man, or a smart man, or a charming man. What she wants is a brute. A no-nonsense, capable backwoodsman who won't trouble her with talk of love; she just wants someone to get her and her fatherless children safely to California. Matt Slater seems to fit the bill perfectly. The man looks like he could wrestle a bear and not even break a sweat. The only problem is he doesn't want a wife. Well, not the only problem...

Truth be told, Georgiana has more problems than she knows what to do with. Left holding a gold claim by her not-so-dearly departed husband, Georgina finds her eldest son held ransom by the sinister Hec Boehm and his henchmen, and herself facing a journey of more than two thousand miles to rescue him. With four children in tow. And no nanny.

All Matt Slater wants is to be left alone. He's spent most his life on his lonesome in the wilderness, and he's comfortable that way. But then a widow with big blue eyes and the tenacity of a buffalo turns his entire life upside down, and before he knows it, he's playing caretaker to a pack of kids...and trying not to succumb to their mother's charms.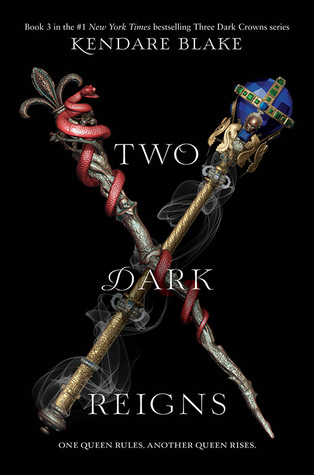 Two Dark Reigns
(Three Dark Crowns #3)
by Kendare Blake
Hardcover, 464 pages
Published September 4th 2018 by HarperTeen
Original TitleTwo Dark Reigns
ISBN 0062686143
#1 New York Times bestselling author Kendare Blake returns with the highly anticipated third book in the Three Dark Crowns series!

Katharine sits on the throne, Mirabella and Arsinoe are in hiding, and an unexpected renegade is about to wage a war of her own. The crown has been won, but these queens are far from done.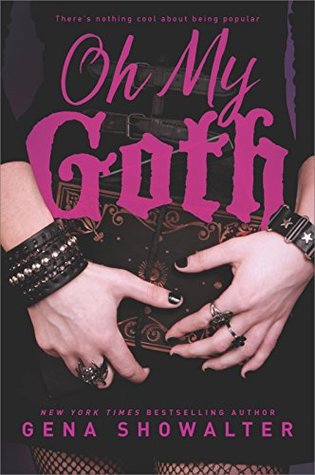 Oh My Goth
by Gena Showalter
Paperback, 384 pages
Published September 4th 2018 by Harlequin Teen (first published January 1st 2006)
ISBN 1335139729
A note from Jade Leighton's journal

Years ago, a tragic accident robbed me of my mother and emotions. Because I find beauty in darkness and thrive outside social norms, I've been labeled a "freak" at school. I know my continued apathy hurts my loved ones, but I'm not about to change. Nothing will ever hurt me again.Then I wake up in an alternate reality...and everything else has changed. Goth is in. I'm considered cool, and my archenemy--the formerly popular Mercedes--is the freak. But my real friends won't talk to me...and the new boy is getting under my skin. As my world spins out of control, I'm desperate to return to normal. But the more time that passes, the less I'm sure what "normal" really is.
Leverage in Death
(In Death #47)
by J.D. Robb
Hardcover, 385 pages
Published September 4th 2018 by St. Martin's Press
ISBN 1250161568
Lieutenant Eve Dallas puzzles over a bizarre suicide bombing in a Wall St. office building in the latest in the #1 New York Times bestselling series…

For the airline executives finalizing a merger that would make news in the business world, the nine a.m. meeting would be a major milestone. But after marketing VP Paul Rogan walked into the plush conference room, strapped with explosives, the headlines told of death and destruction instead. The NYPSD's Eve Dallas confirms that Rogan was cruelly coerced by two masked men holding his family hostage. His motive was saving his wife and daughter―but what was the motive of the masked men?

Despite the chaos and bad publicity, blowing up one meeting isn't going to put the brakes on the merger. All it's accomplished is shattering a lot of innocent lives. Now, with the help of her billionaire husband Roarke, Eve must untangle the reason for an inexplicable act of terror, look at suspects inside and outside both corporations, and determine whether the root of this crime lies in simple sabotage, or something far more complex and twisted.
SEPTEMBER 6
When We Kiss
by Tia Louise
ebook, 1st Edition
Expected publication: September 6th 2018 by TLM Productions LLC
1 Hot Cop + 1 Bad Girl = 1 sizzling enemies-to-lovers, opposites-attract STAND-ALONE romance from USA Today bestselling author Tia Louise...

"Kiss me…
You're too law-abiding for me.
What makes you say that?
That uniform. Those handcuffs.
Maybe I should put you in handcuffs.
Maybe I'd like to see you try…"


Tabby Green:
Preacher's niece.
Website designer.
Bad Girl.

Chad Tucker:
Retired military.
Deputy sheriff.
Hero.

He's a hot cop with a square jaw, a sexy grin, and a tight end.
I'm a bad girl, a "Jezebel"—just ask all the old biddies in town.
We're oil and vinegar. We don't mix.
But when we kiss…
All bets are off.

She's got flashing green eyes, red-velvet lips, and luscious curves in all the right places.
She's a bad girl all right, and after what I've lost, I'm not looking for trouble.
But when we kiss…
Oil and vinegar DO mix,
And when they do... it's electric.
AMAZON
SEPTEMBER 7
Fighting for What's His
(Warrior Fight Club #2)
by Laura Kaye
ebook
Expected publication: September 7th 2018 by Laura Kaye
ISBN139781386665007
Resisting her only makes him want her more...

Private investigator Billy Parrish is good at three things—fighting, investigating, and sex. MMA training with the other vets in the Warrior Fight Club keeps his war-borne demons at bay—mostly, and one night stands ensure no one gets too close. But then his best friend from the Army Rangers calls in a favor.

Shayna Curtis is new to town, fresh out of grad school, and full of hope for the future. With a new job starting in a month, she's grateful when her brother arranges a place for her to stay while she apartment hunts. But she never expected her roommate to be so brooding. Or so sexy.

Billy can't wait for Shay to leave—because the longer she's there, the more he wants her in his bed. To stay. He can't have her—that much he knows. But when fight club stops taking off the edge, Billy lets down his guard…and starts fighting for what's his.
SEPTEMBER 11
Tempt the Flames
(The Smokejumpers #1)
by Marnee Blake
Kindle Edition, 192 pages
Expected publication: September 11th 2018 by Lyrical Liaison
ASINB078LJTYTF
Someone is bound to get burned…

Meg Buchanan is determined to prove she didn't get the trainer job in Redmond, Oregon's rookie smokejumper class because of her family's long history as firefighters—or out of pity. But if teaching one of her own brothers isn't challenge enough, she's shocked to see Lance Roberts in the new class of recruits. Once her brother's best friend, and her first, unrequited crush, he's also the son of the man responsible for her dad's death.

Lance is stunned to realize that this confident redhead is the stubborn girl he once dreamed about. There's no way he can fall for her now. He needs to focus all his attention on his training—and uncover the truth behind the long-ago fire that killed both their fathers. But as the undeniable heat between them threatens to ignite, someone attempts to put an end to Lance's amateur sleuthing—and his life…
The Lantern's Ember
by Colleen Houck
ebook
Expected publication: September 11th 2018 by Delacorte Press
ISBN139780399555749
Welcome to a world where nightmarish creatures reign supreme.

Five hundred years ago, Jack made a deal with the devil. It's difficult for him to remember much about his mortal days. So, he focuses on fulfilling his sentence as a Lantern—one of the watchmen who guard the portals to the Otherworld, a realm crawling with every nightmarish creature imaginable. Jack has spent centuries jumping from town to town, ensuring that nary a mortal—or not-so-mortal—soul slips past him. That is, until he meets beautiful Ember O'Dare.

Seventeen, stubborn, and a natural-born witch, Ember feels a strong pull to the Otherworld. Undeterred by Jack's warnings, she crosses into the forbidden plane with the help of a mysterious and debonair vampire—and the chase through a dazzling, dangerous world is on. Jack must do everything in his power to get Ember back where she belongs before both the earthly and unearthly worlds descend into chaos.
Rule
(Rule #1)
by Ellen Goodlett
Hardcover, 384 pages
Expected publication: September 11th 2018 by Little, Brown Books for Young Readers
ISBN 0316515280
Three girls with three deadly secrets. Only one can wear the crown.

The king is dying, his heir has just been murdered, and rebellion brews in the east. But the kingdom of Kolonya and the outer Reaches has one last option before it descends into leaderless chaos.

Or rather, three unexpected options.

Zofi has spent her entire life trekking through the outer Reaches with her band of Travelers. She would do anything to protect the band, her family. But no one can ever find out how far she's already gone.

Akeylah was raised in the Eastern Reach, surrounded by whispers of rebellion and abused by her father. Desperate to escape, she makes a decision that threatens the whole kingdom.

Ren grew up in Kolonya, serving as a lady's maid and scheming her way out of the servants' chambers. But one such plot could get her hung for treason if anyone ever discovers what she's done.

When the king summons the girls, they arrive expecting arrest or even execution. Instead they learn the truth: they are his illegitimate daughters, and one must become his new heir. But someone in Kolonya knows their secrets, and that someone will stop at nothing to keep the sisters from their destiny... to rule.

Magic, mystery, and blackmail abound in this sensational and striking fantasy debut.
SEPTEMBER 13
The Truth About Us
(The Truth Duet #2)
by Aly Martinez
Kindle Edition, 195 pages
Expected publication: September 13th 2018
ASINB07GJ71ZHJ
The emotional conclusion to The Truth Duet.
SEPTEMBER 14
Muse
(Manhattan #3)
by Katy Evans
Kindle Edition
Expected publication: September 14th 2018
ASINB07FZMMNV9
It was supposed to just be a quick trip to Manhattan.
My best friend was heartbroken. She needed support, and I needed inspiration.
I hoped to love the city. Bustling. Crazy. Inspiring New York.
But I ended up at the airport, heading home in the same condition that I arrived.
In a rut.
Add to all that, missing my flight and losing my laptop—the laptop, where the Best Love Story Ever sat on my hard drive.
Enter Noah Steele. Eerily familiar. Movie star. Heartthrob. Sultry romeo with bedroom eyes.
(But we're not going there.)
He missed his flight too.
Noah is so smoldering, lip-bitingly hot, he's not taken seriously as an actor, and is struggling to launch his career in New York.
He's only ever had superficial girlfriends, so he's having trouble showing true passion in his acting—the same challenge I'm having with this book.
When we met, we didn't know that our connection would bring us the change we'd been craving.
That we'd be the very thing the other needed and didn't know.
Each other's muse.
SEPTEMBER 16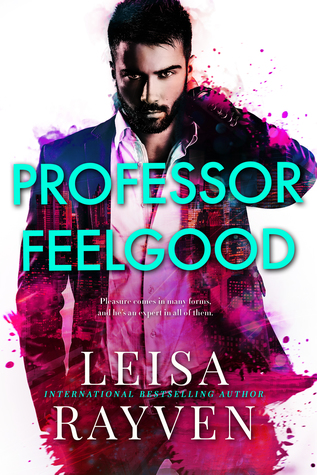 Professor Feelgood
(Masters of Love #2)
by Leisa Rayven
Expected publication: September 16th 2018
SEPTEMBER 17
Dane's Storm
by Mia Sheridan
Kindle Edition
Expected publication: September 17th 2018 (first published March 5th 2018)
ASINB07B4J2BGQ
A gripping, exquisitely romantic new standalone by New York Times bestselling author Mia Sheridan.

Dane was her first kiss and the only man she ever loved . . . until their marriage crashed and burned. Now Audra has built a quiet life for herself running a flower shop she's put her whole heart into. But Audra is left reeling when an unexpected circumstance brings Dane back into her world. He's still as breathtaking as he ever was, and he still affects her more than any man she's ever known. Yet learning to trust him again could be a matter of life and death . . .

When Dane offers to fly his ex-wife from California to Colorado to help correct a wrong, he never imagined the harrowing twist of fate awaiting them. When their plane goes down in the snowy mountain wilderness, Dane and Audra are stranded with no one to turn to but each other. Will their second crash end their lives—or save their souls?
SEPTEMBER 18
Guilty as Sin
(Sin #2)
by Meghan March
ebook, 250 pages
Expected publication: September 18th 2018 by Red Dress Press
ISBN139781943796175
Guilty until proven innocent.
That's the way the world works, right?
I'm tired of being convicted without evidence, all because my last name is Gable.
The Riscoffs might own this town, but I'm done following their rules.
If only I could forget just how easily Lincoln Riscoff can drag me under his spell.
More Than Crave You
(More Than Words #4)
by Shayla Black
Published September 18th 2018 by Shelley Bradley, LLC
Rebel Hard
(Hard Play #2)
by Nalini Singh
ebook
Published September 18th 2018 by TKA Distribution
ISBN139781942356660
New York Times bestselling author Nalini Singh continues her Hard Play series with a sweet, sexy romance featuring big, fat, OTT weddings, a meddling grandma, and a too-serious hero who needs to be unbuttoned…

Nayna Sharma agreed to an arranged marriage in the hope it would heal the fractures in her beloved family… only to realize too late that a traditional marriage is her personal nightmare. Panicked, she throws caution to the winds, puts on the tiniest dress she can find, and ends up in the arms of a tall, rough-edged hunk of a man who has abs of steel—and who she manages to mortally insult between one kiss and the next.

Abandoned as a child, then adopted into a loving family, Raj Sen believes in tradition, in continuity. Some might call him stiff and old-fashioned, but he knows what he wants—and it's a life defined by rules… yet he can't stop thinking about the infuriating and sexy woman who kissed him in the moonlight then disappeared. When his parents spring an introduction on him, the last woman he expects is her. Beautiful. Maddening. A rulebreaker in the making.

He's all wrong for her. She's all wrong for him. And love is about to make rebels of them both.
Don't Trust a Killer
by Cynthia Eden
Kindle Edition
Published September 18th 2018 by Hocus Pocus Publishing, Inc.
ASINB07F21SPWQ
To catch a killer…you have to use the perfect bait.

FBI Agent Bree Harlow is working the biggest case of her career. She's undercover on the hunt for a killer who has murdered three women—and she isn't going to stop until she brings down her prey. She's scored a job at Fantasy, the hottest club in New Orleans, and she's just caught the attention of the club's owner, the sexy and dangerous Kace Quick. Everyone knows the guy is shady—and probably linked to every criminal activity in the Big Easy. She shouldn't find him so attractive. Shouldn't want to do anything but lock the guy away. After all, he is her chief suspect.

Be careful…sometimes, you can't see the danger coming.

Kace knows there is far more to Bree than meets the eye. He isn't a fool, and he can spot a Fed from a mile away, though he does admit that Bree is the sexiest FBI agent he's ever seen. He lets her play her game, though Kace plans to keep his hands very far off his gorgeous new problem. Then the attacks begin. Attacks all focused on Bree. And suddenly, it's not a game any longer because Kace isn't about to let his FBI agent get caught in the crossfire.

To hurt a man, you have to destroy what he wants most.

Kace has a powerful enemy working in the darkness—a man who wants to destroy Kace by making him look guilty as hell. Kace is being set up for murders he didn't commit. And now, the killer has locked onto his next victim—Bree. Despite Kace's best efforts, he has let Bree get too close. For the first time in years, Kace cares about someone else—a fatal flaw. And the killer in the dark can't wait to make Kace pay for past sins…The killer thinks he can hurt Bree, and by hurting her, the mighty Kace Quick will fall.

Things aren't always as they appear…

Bree won't be anyone's victim. She's not the damsel in distress—she's the woman ready to take down a murderer. She'll break every rule in the FBI's precious handbook in order to protect the lover she knows is innocent. Kace is hers, and Bree won't let anyone hurt him. She'll catch the real killer, she'll prove his guilt, and maybe, just maybe, Bree and Kace can stop their world from going down in flames.

Sex, murder, and lies…just another day in the Big Easy…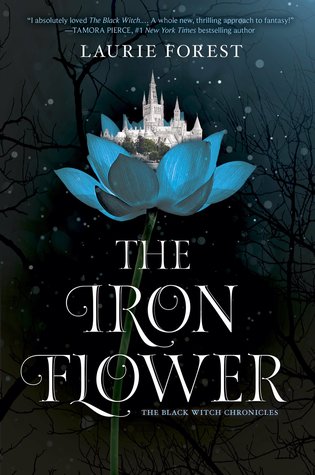 The Iron Flower
(The Black Witch Chronicles #2)
by Laurie Forest
Hardcover, 608 pages
Expected publication: September 18th 2018 by Harlequin Teen
ISBN 133591739X
Elloren Gardner and her friends were only seeking to right a few wrongs, but their actions have propelled them straight into the ranks of the realm-wide Resistance against Gardnerian encroachment. As the Resistance struggles against the harsh rulings of High Priest Marcus Vogel and the Mage Council, Elloren begins to realize that none of the people she cares about will be safe if Gardneria seizes control of the Western Realm.

With tensions heating up in Verpacia, more and more Gardnerian soldiers continue to descend upon the university…led by none other than Lukas Grey, now commander of the newly rebuilt Fourth Division base. Though Elloren tries to keep him at arm's length, Lukas is determined to wandfast to her, convinced that she has inherited her grandmother's magic—the prophesied power of the Black Witch. As his very nearness seems to awaken a darkness inside her, Elloren finds it more and more difficult to believe that she's truly powerless, as her uncle always claimed.

Caught between her growing feelings for the rebellious Yvan Guriel and the seductive power offered by Lukas Grey, Elloren must find a way to stay true to what she knows is right and protect everyone she loves…even if that means protecting them from herself.
SEPTEMBER 20
Wicked Wedding
(Left At The Altar #4)
by Sawyer Bennett
Kindle Edition, 142 pages
Expected publication: September 20th 2018
ASINB07F1PZQ1P
It all started with a wedding…
Well, three weddings, to be exact. The one that happened, the one that went up in flames, and the one nobody saw coming.

Andrew Collings has seen a lot of things living in Vegas. Hell, he's done a lot of things. But one thing he's never witnessed is a beautiful brunette, hitchhiking her way into the city, wearing a wedding dress. Until now, that is.

Brynne Adams is running away from a broken heart. She expected a lot of things from her wedding day but finding photos of her fiancé and maid of honor and best man in a compromising position wasn't one of them. She most certainly never imagined that she'd end up marrying the handsome stranger that rescued her from the side of the road that day.

Andrew and Brynne's quick nuptials may have been the result of a drunken joke, but they soon realize that love can be found in the most unlikely of places if you just stop and take a chance.
SEPTEMBER 24
Not Until You
by Corinne Michaels
Expected publication: September 24th 2018
SEPTEMBER 25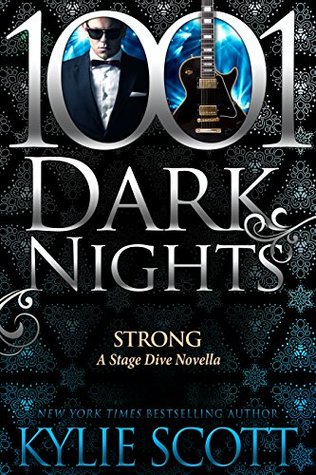 Strong
(Stage Dive #4.5)
by Kylie Scott
Kindle Edition, 120 pages
Expected publication: September 25th 2018 by Evil Eye Concepts, Incorporated
ASINB0778GBK4F
From New York Times and USA Today bestselling author Kylie Scott comes a new story in her Stage Dive series…

When the girl of your dreams is kind of a nightmare.

As head of security to Stage Dive, one of the biggest rock bands in the world, Sam Knowles has plenty of experience dealing with trouble. But spoilt brat Martha Nicholson just might be the worst thing he's ever encountered. The beautiful troublemaker claims to have reformed, but Sam knows better than to think with what's in his pants. Unfortunately, it's not so easy to make his heart fall into line.

Martha's had her sights on the seriously built bodyguard for years. Quiet and conservative, he's not even remotely her type. So why the hell can't she get him out of her mind? There's more to her than the Louboutin wearing party-girl of previous years, however. Maybe it's time to let him in on that fact and deal with this thing between them.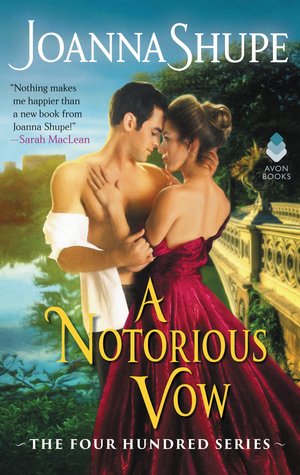 A Notorious Vow
(The Four Hundred #3)
by Joanna Shupe
ebook, 384 pages
Expected publication: September 25th 2018 by Avon
ISBN 0062678922
Joanna Shupe returns to New York City's Gilded Age, where fortunes and reputations are gained and lost with ease—and love can blossom from the most unlikely charade

With the fate of her disgraced family resting on her shoulders, Lady Christina Barclay has arrived in New York City from London to quickly secure a wealthy husband. But when her parents settle on an intolerable suitor, Christina turns to her reclusive neighbor, a darkly handsome and utterly compelling inventor, for help.

Oliver Hawkes reluctantly agrees to a platonic marriage . . . with his own condition: The marriage must end after one year. Not only does Oliver face challenges that are certain to make life as his wife difficult, but more importantly, he refuses to be distracted from his life's work—the development of a revolutionary device that could transform thousands of lives, including his own.

Much to his surprise, his bride is more beguiling than he imagined. When temptation burns hot between them, they realize they must overcome their own secrets and doubts, and every effort to undermine their marriage, because one year can never be enough.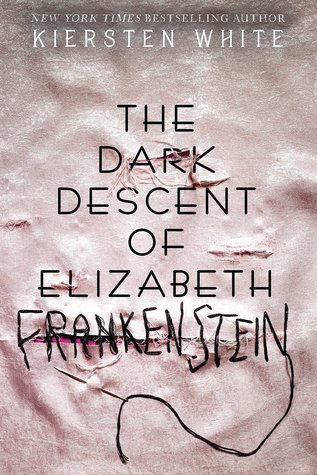 The Dark Descent of Elizabeth Frankenstein
by Kiersten White
Hardcover, 304 pages
Expected publication: September 25th 2018 by Delacorte Press
ISBN 0525577947
Elizabeth Lavenza hasn't had a proper meal in weeks. Her thin arms are covered with bruises from her "caregiver," and she is on the verge of being thrown into the streets . . . until she is brought to the home of Victor Frankenstein, an unsmiling, solitary boy who has everything--except a friend.

Victor is her escape from misery. Elizabeth does everything she can to make herself indispensable--and it works. She is taken in by the Frankenstein family and rewarded with a warm bed, delicious food, and dresses of the finest silk. Soon she and Victor are inseparable.

But her new life comes at a price. As the years pass, Elizabeth's survival depends on managing Victor's dangerous temper and entertaining his every whim, no matter how depraved. Behind her blue eyes and sweet smile lies the calculating heart of a girl determined to stay alive no matter the cost . . . as the world she knows is consumed by darkness.
For a Muse of Fire
(For a Muse of Fire #1)
by Heidi Heilig
ebook, 512 pages
Expected publication: September 25th 2018 by Greenwillow Books
ISBN 0062380834
A young woman with a dangerous power she barely understands. A smuggler with secrets of his own. A country torn between a merciless colonial army, a terrifying tyrant, and a feared rebel leader. The first book in a new trilogy from the acclaimed Heidi Heilig blends traditional storytelling with ephemera for a lush, page-turning tale of escape and rebellion. For a Muse of Fire will captivate fans of Sabaa Tahir, Leigh Bardugo, and Renée Ahdieh.

Jetta's family is famed as the most talented troupe of shadow players in the land. With Jetta behind the scrim, their puppets seem to move without string or stick—a trade secret, they say. In truth, Jetta can see the souls of the recently departed and bind them to the puppets with her blood. But the old ways are forbidden ever since the colonial army conquered their country, so Jetta must never show, never tell. Her skill and fame are her family's way to earn a spot aboard the royal ship to Aquitan, where shadow plays are the latest rage, and where rumor has it the Mad King has a spring that cures his ills. Because seeing spirits is not the only thing that plagues Jetta. But as rebellion seethes and as Jetta meets a young smuggler, she will face truths and decisions that she never imagined—and safety will never seem so far away.

Heidi Heilig creates a vivid, rich world inspired by Asian cultures and French colonialism. Her characters are equally complex and nuanced, including the bipolar heroine. Told from Jetta's first-person point-of-view, as well as chapters written as play scripts and ephemera such as telegrams and letters, For a Muse of Fire is an engrossing journey that weaves magic, simmering romance, and the deep bonds of family with the high stakes of epic adventure.
Nightingale
by Amy Lukavics
Hardcover, 384 pages
Expected publication: September 25th 2018 by Harlequin Teen
ISBN 1335012346
At seventeen, June Hardie is everything a young woman in 1951 shouldn't be--independent, rebellious, a dreamer. June longs to travel, to attend college and to write the dark science fiction stories that consume her waking hours. But her parents only care about making June a better young woman. Her mother grooms her to be a perfect little homemaker while her father pushes her to marry his business partner's domineering son. When June resists, her whole world is shattered--suburbia isn't the only prison for different women.

June's parents commit her to Burrow Place Asylum, aka the Institution. With its sickening conditions, terrifying staff and brutal "medical treatments," the Institution preys on June's darkest secrets and deepest fears. And she's not alone. The Institution terrorizes June's fragile roommate, Eleanor, and the other women locked away within its crumbling walls. Those who dare speak up disappear...or worse. Trapped between a gruesome reality and increasingly sinister hallucinations, June isn't sure where her nightmares end and real life begins. But she does know one thing: in order to survive, she must destroy the Institution before it finally claims them all.
GIVEAWAY:
a Rafflecopter giveaway