Welcome to Saturday Sangria, where ever Saturday you will find a delicious sangria recipe to go with your weekend reading! Have a recipe of your own? Join the fun and leave us a comment or a link to your own post!
Easy-peasy fruit cups, for adults! 🍷🙋
Sangria Fruit Cups
YIELDS: 6 | PREP TIME: 0 HOURS 10 MINS | TOTAL TIME: 0 HOURS 10 MINS
Ingredients
1 cup of blueberries
1/2 cup of sliced strawberries, plus more for garnish
2 oranges, sliced into rounds
1/2 cups of chopped pineapple
1 bottle white wine
2/3 cups of white rum
Instructions
Divide fruits evenly between four cups.
Fill about 3/4 of the way with wine and top with rum. Garnish with a strawberry. Serve & Enjoy!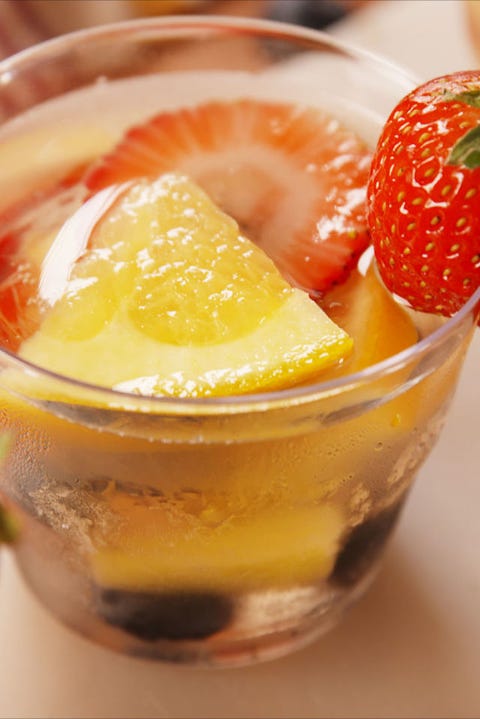 Recipe & Image Courtesy:
Delish