The Late Bloomers' Club
by Louise Miller
Hardcover, 336 pages
Published July 17th 2018 by Pamela Dorman Books
ISBN 1101981237
A delightful novel about two headstrong sisters, a small-town's efforts to do right by their community, and the power of a lost dog to conjure up true love

Nora, the owner of the Miss Guthrie diner, is perfectly happy serving up apple cider donuts, coffee, and eggs-any-way-you-like-em to her regulars, and she takes great pleasure in knowing exactly what's "the usual." But her life is soon shaken when she discovers she and her younger, free-spirited sister Kit stand to inherit the home and land of the town's beloved cake lady, Peggy Johnson.

Kit, an aspiring--and broke--filmmaker needs to generate funding for her latest project, and is particularly keen when they find out Peggy was in the process of selling the land to a big-box developer before her death. The people of Guthrie are divided--some want the opportunities the development will bring, while others are staunchly against any change--and they aren't afraid to leave their opinions with their tips.

Time is running out, and the sisters need to make a decision soon. But Nora isn't quite ready to let go of the land, complete with a charming farmhouse, an ancient apple orchard and clues to a secret life that no one knew Peggy had.
Troubled by the conflicting needs of the town, and confused by her growing feelings towards Elliot, the big-box developer, Nora throws herself into solving the one problem that everyone in town can agree on--finding Peggy's missing dog, Freckles.

When a disaster strikes the diner, the community of Guthrie bands together to help her, and Nora discovers that doing the right thing doesn't always mean giving up your dreams.
Ghosted
by Rosie Walsh
Hardcover, 352 pages
Expected publication: July 24th 2018 by Pamela Dorman Books (first published May 1st 2018)
ISBN 0525522778
Seven perfect days. Then he disappeared. A love story with a secret at its heart.

When Sarah meets Eddie, they connect instantly and fall in love. To Sarah, it seems as though her life has finally begun. And it's mutual: It's as though Eddie has been waiting for her, too. Sarah has never been so certain of anything. So when Eddie leaves for a long-booked vacation and promises to call from the airport, she has no cause to doubt him. But he doesn't call.

Sarah's friends tell her to forget about him, but she can't. She knows something's happened--there must be an explanation.

Minutes, days, weeks go by as Sarah becomes increasingly worried. But then she discovers she's right. There is a reason for Eddie's disappearance, and it's the one thing they didn't share with each other: the truth.
The Whale: A Love Story
by Mark Beauregard
Hardcover, 288 pages
Published June 14th 2016 by Viking
ISBN 0399562338
A rich and captivating novel set amid the witty, high-spirited literary society of 1850s New England, offering a new window on Herman Melville's emotionally charged relationship with Nathaniel Hawthorne and how it transformed his masterpiece, Moby-Dick

In the summer of 1850, Herman Melville finds himself hounded by creditors and afraid his writing career might be coming to an end—his last three novels have been commercial failures and the critics have turned against him. In despair, Melville takes his family for a vacation to his cousin's farm in the Berkshires, where he meets Nathaniel Hawthorne at a picnic—and his life turns upside down.

The Whale chronicles the fervent love affair that grows out of that serendipitous afternoon. Already in debt, Melville recklessly borrows money to purchase a local farm in order to remain near Hawthorne, his newfound muse. The two develop a deep connection marked by tensions and estrangements, and feelings both shared and suppressed.

Melville dedicated Moby-Dick to Hawthorne, and Mark Beauregard's novel fills in the story behind that dedication with historical accuracy and exquisite emotional precision, reflecting his nuanced reading of the real letters and journals of Melville, Hawthorne, Oliver Wendell Holmes, and others. An exuberant tale of longing and passion, The Whale captures not only a transformative relationship—long the subject of speculation—between two of our most enduring authors, but also their exhilarating moment in history, when a community of high-spirited and ambitious writers was creating truly American literature for the first time.
Long Players: A Love Story in Eighteen Songs
by Peter Coviello
Paperback, 272 pages
Published June 5th 2018 by Penguin Books
ISBN 0143132334
A passionate, heartfelt story about the many ways we fall in love: with books, bands and records, friends and lovers, and the families we make.

Have you ever fallen in love--exalting, wracking, hilarious love--with a song? Long Players is a book about that everyday kind of besottedness--and, also, about those other, more entangling sorts of love that songs can propel us into. We follow Peter Coviello through his happy marriage, his blindsiding divorce, and his fumbling post marital forays into sex and romance.

Above all we travel with him as he calibrates, mix by mix and song by song, his place in the lives of two little girls, his suddenly ex-stepdaughters. In his grief, he considers what keeps us alive (sex, talk, dancing) and the limitless grace of pop songs.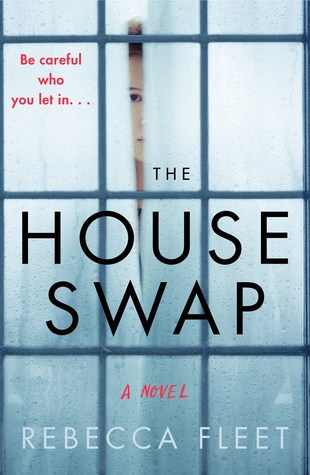 The House Swap
by Rebecca Fleet
Hardcover, 320 pages
Published May 22nd 2018 by Pamela Dorman Books (first published 2018)
ISBN 0525558837
Be careful who you let in . . .

When Caroline and Francis receive an offer to house swap--from their city flat to a townhouse in a leafy, upscale London suburb--they jump at the chance for a week away from home, their son, and the tensions that have pushed their marriage to the brink.

As the couple settles in, the old problems that permeate their marriage--his unhealthy behaviors, her indiscretions--start bubbling to the surface. But while they attempt to mend their relationship, their neighbor, an intense young woman, is showing a little too much interest in their activities.

Meanwhile, Caroline slowly begins to uncover some signs of life in the stark house--signs of her life. The flowers in the bathroom or the music might seem innocent to anyone else--but to her they are clues. It seems the person they have swapped with is someone who knows her, someone who knows the secrets she's desperate to forget...
Penguin Books is giving away two of the above listed books of choice to one (1) reader today! US only, please. To enter, just fill out the rafflecopter below. Good luck!
a Rafflecopter giveaway