Welcome to Saturday Sangria, where ever Saturday you will find a delicious sangria recipe to go with your weekend reading! Have a recipe of your own? Join the fun and leave us a comment or a link to your own post!
It's summer, and that means.... LEMONADE - adult style! 🍷🍋😎 ☀
Sangria Lemonade
YIELDS: 8 | PREP TIME: 0 HOURS 10 MINS | TOTAL TIME: 0 HOURS 10 MINS
Ingredients
1/2 g. lemonade
1 bottle of white wine (750 ml)
2/3 c. light rum
1/2 c. raspberries
1 Orange, Sliced
1 Granny Smith apple, sliced
Instructions
In a large pitcher, combine lemonade, wine and rum. Stir, well and then add fruit.
Refrigerate for at least one hour. Serve and enjoy.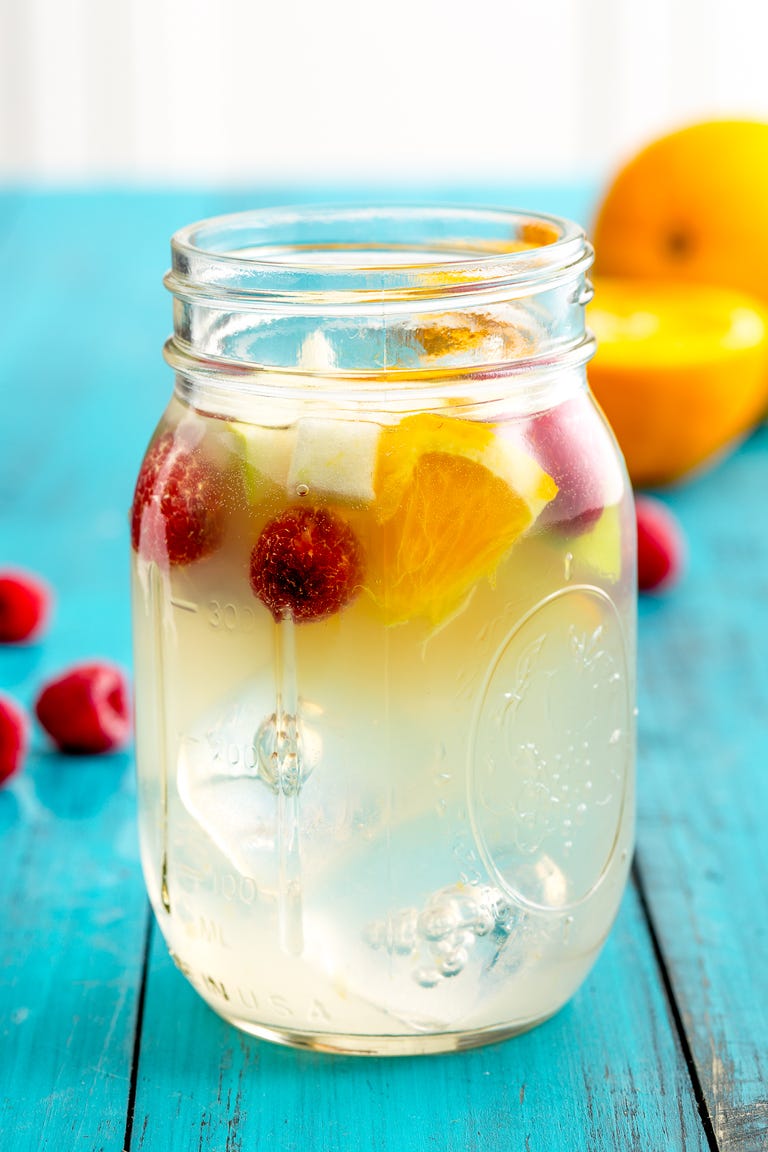 Recipe & Image Courtesy:
Delish