Welcome to Saturday Sangria, where ever Saturday you will find a delicious sangria recipe to go with your weekend reading! Have a recipe of your own? Join the fun and leave us a comment or a link to your own post!
Coffee? AND Sangria?! Don't mind if I do! 🍺🍹🙋☀
Cold Brew Sangria
YIELDS: 4 | PREP TIME: 0 HOURS 10 MINS | TOTAL TIME: 0 HOURS 40 MINS
Ingredients
32 oz. cold brew coffee (iced coffee is okay too)
8 oz. tequila
4 oz. Cointreau (or other orange-flavored liqueur)
1 tbsp. simple syrup
1 Orange, Sliced
1 lime, sliced
1 Granny Smith apple, diced
Instructions
Combine cold brew, tequila, Cointreau and simple syrup in a large pitcher, stirring until well mixed. Add fruit and refrigerate, 30 minutes to 1 hour.
Pour into glasses filled with ice and serve.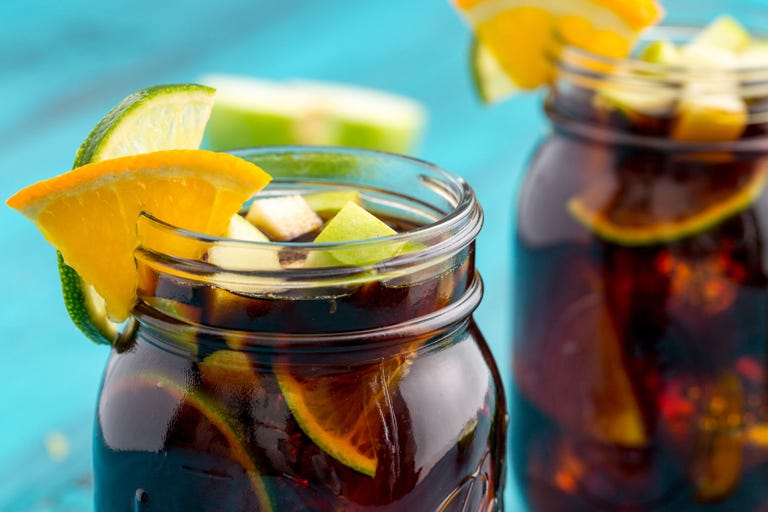 Recipe & Image Courtesy:
Delish