Spring is in the air and so is ROMANCE! Stefanie London's
Bad Bachelor
is a recommend read for the month, you can see our review 👉
here
👈. Such a fun new series! I am really looking forward to
Hero at the Fall
(Rebel of the Sands #3) by Alwyn Hamilton. I loved the first two books in the series and have high hopes for this one! Oh, Elisabeth Naughton's third book in her romantic suspense series, Deadly Secrets, is on my buy-list too! Which books are you most looking forward to for the month of March?
*This list may be updated throughout the month.
MARCH 1st
Make Me Want
(Make Me #1)
by Katee Robert
Kindle Edition, 1 edition, 159 pages
Published March 1st 2018 by Harlequin Dare (first published February 1st 2018)
ASINB071LSKSSG
"I want everything."

She's taking control. And it's driving him wild!

Lucy Baudin's ex did a number on her self-esteem, but it's time for her to regain control. In her job as a lawyer she's bold, confident. But in the bedroom she needs inspiration to reawaken her inner seductress. Asking her friend Gideon Novak for help seems wrong…yet so deliciously right!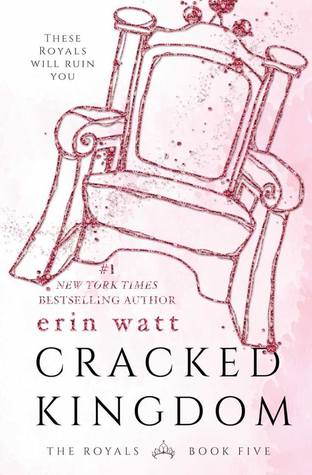 Cracked Kingdom
(The Royals #5)
by Erin Watt
Paperback, 305 pages
Published March 1st 2018 by Timeout LLC
These Royals will ruin you.

Ever since Hartley Wright met Easton Royal, her life hasn't been the same. There are enemies behind every corner and dangers beyond each door. When tragedy strikes and steals her memories, she can't trust anyone, not even the blue-eyed boy who promises her that everything will be all right.

Because while Hartley's memory is full of gaps, her instincts tell her Easton is dangerous. She doesn't know if he's the snake in the garden or her chance at salvation. The chaos he brings wherever he goes is too much to handle, the intense feelings he evokes are too confusing to unravel.

Easton wants her to remember. Hartley thinks it's better to forget.

She might be right.

Tragedy. Treachery. Trust. Hartley has to face the facts—in this world, you can't escape the Royals.

Either you live by their rules or you die by them.
Bone Music
(Burning Girl #1)
by Christopher Rice
Kindle Edition, 455 pages
Published March 1st 2018 by Thomas & Mercer
ASINB07354S1K7
There's more than one way to stoke the flames of revenge…

Charlotte Rowe spent the first seven years of her life in the hands of the only parents she knew—a pair of serial killers who murdered her mother and tried to shape Charlotte in their own twisted image. If only the nightmare had ended when she was rescued. Instead, her real father exploited her tabloid-ready story for fame and profit—until Charlotte finally broke free from her ghoulish past and fled. Just when she thinks she has buried her personal hell forever, Charlotte is swept into a frightening new ordeal. Secretly dosed with an experimental drug, she's endowed with a shocking new power—but pursued by a treacherous corporation desperate to control her.

Except from now on, if anybody is going to control Charlotte, it's going to be Charlotte herself. She's determined to use the extraordinary ability she now possesses to fight the kind of evil that shattered her life—by drawing a serial killer out from the shadows to face the righteous fury of a victim turned avenger.
MARCH 5th
Undone By You
(Chicago Rebels #3)
by Kate Meader
ebook, 184 pages
Published March 5th 2018 by Pocket Star
ISBN 1501182900
USA TODAY bestselling author Kate Meader brings her signature "steamy sex scenes, colorful characters, and riveting dialogue" (RT Book Reviews) to this novella in the Chicago Rebels series, following the general manager of the Rebels as he scores with one of his players off the ice.

Dante Moretti has just landed his dream job: GM of the Chicago Rebels. And screw the haters who think there should be an asterisk next to his name because he's the first out managing executive in pro hockey. He's earned the right to be here and nothing will topple him off that perch—especially not an incredibly inconvenient attraction to his star defenseman, Cade "Alamo" Burnett. Cade has always been careful to keep his own desires on the down low, but his hot Italian boss proves to be a temptation he can't resist. Sure, they both have so much to lose, but no one will ever know...

As Dante and Cade's taboo affair heats up off the ice and their relationship gets more and more intense, they'll have to decide: is love worth risking their careers? Or is this romance destined to be forever benched?

Note: this is a long-ish novella of approximately 40,000 words set in the Chicago Rebels world.
The Silver Stag
(The Wild Hunt #1)
by Yasmine Galenorn
Kindle Edition, 233 pages
Published March 5th 2018 by Nightqueen Enterprises LLC
ASINB0785NTHDH
Ember Kearney was born with the mark of the Silver Stag. A water witch pledged to Morgana, she is recruited for Herne's squad of elite bounty hunters to preserve the balance between the Fae Courts, so the chaos doesn't spill out into the mortal realm.
MARCH 6th
Bad Bachelor
(Bad Bachelors #1)
by Stefanie London
Kindle Edition, 1st edition, 384 pages
Expected publication: March 6th 2018 by Sourcebooks Casablanca
ASINB076BWZC74
Everybody's talking about the hot new app reviewing New York's most eligible bachelors. But why focus on prince charming when you can read the latest dirt on the lowest-ranked "Bad Bachelors"—NYC's most notorious bad boys.

If one more person mentions Bad Bachelors to Reed McMahon, someone's gonna get hurt. A PR whiz, Reed is known as an 'image fixer' but his womanizing ways have caught up with him. What he needs is a PR miracle of his own.

When Reed strolls into Darcy Greer's workplace offering to help save the struggling library, she isn't buying it. The prickly Brooklynite knows Reed is exactly the kind of guy she should avoid. But the library does need his help. But as she reluctantly works with Reed, she realizes there's more to a man than his reputation. Maybe, just maybe Bad Bachelor #1 is THE one for her.
Tap That
by R.C. Boldt, Jennifer Blackwood
ebook, 262 pages
Published March 6th 2018 by RC Boldt Publishing, LLC
Original TitleTap That
ISBN139780996893886
The beer's not the only thing getting tapped.

CALLIE

I have a secret. It'll get me fired if my boss ever finds out…which shouldn't be a problem except for one thing: my coworker, Reid Morgan.

He's cocky, aggravating, and that hot-as-sin mouth simultaneously makes me want to slap him and melt into the mattress.

Now that he's discovered my secret, he's doing everything in his power to take my job.

REID

I have a problem: my pint-size spitfire of a coworker who's primed to take my promotion.

She's infuriating, sexy as hell, and I just can't seem to keep my hands off her.

Now we're both vying for the same position…and only one of us can come out on top.
Seeking Mr. Wrong
(Penelope Blue #3)
by Tamara Morgan
Paperback, 384 pages
Expected publication: March 6th 2018 by Sourcebooks Casablanca
ISBN 1492634727
A fool-proof way to spice up any relationship:
1. Infiltrate a deadly ring of thieves, cons, and crooks.
2. Try to escape with your lives.

Penelope Blue used to be one of the best jewel thieves in New York City--but that was before falling in love with FBI poster boy Grant Emerson. Now she works at his side, helping her former enemy catch her past-life colleagues, and she couldn't be happier.

If only Grant would remember to play by the rules.

Now he's gone undercover on a cruise ship full of hardened criminals. To keep him safe, Penelope must pretend they're nothing but strangers...while searching for an information broker desperately wanted by the FBI. While doing her darndest not to backslide and steal 20 million dollars' worth of diamonds from beneath the noses of the criminal elite. It's all Penelope can do to keep this mission afloat...

Good thing this cat burglar has plenty of lives to spare.
Until Harmony
(Until Her #4)
by Aurora Rose Reynolds
190 pages
Expected publication: March 6th 2018
Harmony Mayson isn't the kind of girl to take unnecessary risk, but after meeting Harlen MacCabe, she starts to wonder if maybe she should be. The more time she spends with the wild and free biker, the more she starts to crave the freedom he gives her... And even more, she starts to crave him.

Harlen lives his life on his own terms. After losing both his parents at an early age to a robbery gone bad, he knows how precious life is, and he's determined to get as much out of it as he can. When he runs into the beautiful Harmony and finds out she's moving to town, he knows it's time to take his shot. She thinks he only wants to be friends, but she couldn't be more wrong.

What Harmony and Harlen don't know is that their time might be cut short. Revenge is in the air, and someone won't stop until a debt is settled.
Marriage of Inconvenience
(Knitting in the City #7)
by Penny Reid
ebook
Expected publication: March 6th 2018 by Penny Reid
ISBN139781942874263
There are three things you need to know about Kat Tanner (aka Kathleen Tyson. . . and yes, she is *that* Kathleen Tyson): 1) She's determined to make good decisions, 2) She must get married ASAP, and 3) She knows how to knit.

Being a billionaire heiress isn't all it's cracked up to be. In fact, it sucks. Determined to live a quiet life, Kat Tanner changed her identity years ago and eschewed her family's legacy. But now, Kat's silver spoon past has finally caught up with her, and so have her youthful mistakes. To avoid imminent disaster, she must marry immediately; it is essential that the person she chooses have no romantic feelings for her whatsoever and be completely trustworthy.

Fortunately, she knows exactly who to ask. Dan O'Malley checks all the boxes: single, romantically indifferent to her, completely trustworthy. Sure, she might have a wee little crush on Dan the Security Man, but with clear rules, expectations, and a legally binding contract, Kat is certain she can make it through this debacle with her sanity—and heart—all in one piece.

Except, what happens when Dan O'Malley isn't as indifferent—or as trustworthy—as she thought?
Ruin
by Samantha Towle
Paperback
Expected publication: March 6th 2018 by Headline Eternal
ISBN 1472251474
From Samantha Towle, the New York Times bestselling author of Wardrobe Malfunction and Breaking Hollywood, comes a dramatically powerful and passionate new contemporary romance.

And the new heavyweight champion of the world is...

Those are the words that Zeus Kincaid has been waiting to hear since he first put on a pair of boxing gloves. He just didn't think they would come with a tragedy that would change how he viewed the sport forever.

Cameron Reed was in her second year at Juilliard when her childhood sweetheart, Zeus Kincaid, walked away from her. A few months later, Cam realized that she would never fulfill her dream of dancing for the New York City Ballet.

Now working as a dancer in an upscale club in Manhattan, Cam is brought face-to-face with the man she once loved. And it's her turn to walk away from him.

After five years of missing Cam, Zeus isn't prepared to let her go again. But when he finds himself standing on her doorstep the next morning, things don't go quite as he expected...
White Knight
(American Royalty Universe)
by C.D. Reiss
Kindle Edition, 1st Edition, 587 pages
Expected publication: March 6th 2018 by Flip City Media Inc.
ASINB0756LFQ27
From NY Times Bestseller, CD Reiss... Catherine's long lost love is found.

Catherine Barrington is a rich girl. Chris Cartwright is a poor boy.
He left her to make something of himself. A man she could be proud of. A man she could bring home to her parents. A man she could marry.
On the trading floor he became the man he knew he could be. Now, it's time to return.
Rich girl.
Poor boy.
She didn't care about his money, but he didn't believe her. Soon after he left, all the money was gone.
Her life is hell.
Now he's back, and he's different. Pristine. Gorgeous. Rich.
Rich boy.
Poor girl.
Money was never the barrier, until now.
Every Deep Desire
(Deadly Force #1)
by Sharon Wray
Paperback, 544 pages
Expected publication: March 6th 2018 by Sourcebooks Casablanca
ISBN 1492655600
He's taking it all back
His honor, his freedom, and the woman he loves

Rafe Montfort was a decorated Green Beret, the best of the best, until a disastrous mission and an unforgivable betrayal destroyed his life. Now, this deadly soldier has returned to the sultry Georgia swamps to reunite with his brothers, and take back all he lost. But Juliet must never know the truth behind what he's done...or the dangerous secret that threatens to take him from her forever.

It took Juliet Capel eight long years to put her life back together after her husband was taken from her. Now Rafe is back, determined to protect her at any cost, and it's not just her heart that's in danger. The swamps hold a secret long buried and far deadlier than either of them could have imagined...
The Woman Left Behind
by Linda Howard
Hardcover, 368 pages
Expected publication: March 6th 2018 by William Morrow
ISBN 0062419013
Jina Modell works in Communications for a paramilitary organization, and she really likes it. She likes the money, she likes the coolness factor—and it was very cool, even for Washington, DC. She liked being able to kick terrorist butts without ever leaving the climate-controlled comfort of the control room.

But when Jina displays a really high aptitude for spatial awareness and action, she's reassigned to work as an on-site drone operator in the field with one of the GO-teams, an elite paramilitary unit. The only problem is she isn't particularly athletic, to put it mildly, and in order to be fit for the field, she has to learn how to run and swim for miles, jump out of a plane, shoot a gun...or else be out of a job.

Team leader Levi, call sign Ace, doesn't have much confidence in Jina—who he dubbed Babe as soon as he heard her raspy, sexy voice—making it through the rigors of training. The last thing he needs is some tech geek holding them back from completing a dangerous, covert operation. In the following months, however, no one is more surprised than he when Babe, who hates to sweat, begins to thrive in her new environment, displaying a grit and courage that wins her the admiration of her hardened, battle-worn teammates. What's even more surprising is that the usually very disciplined GO-team leader can't stop thinking about kissing her smart, stubborn mouth…or the building chemistry and tension between them.

Meanwhile, a powerful Congresswoman is working behind the scenes to destroy the GO-teams, and a trap is set to ambush Levi's squad in Syria. While the rest of the operatives set off on their mission, Jina remains at the base to control the surveillance drone, when the base is suddenly attacked with explosives. Thought dead by her comrades, Jina escapes to the desert where, brutally tested beyond measure, she has to figure out how to stay undetected by the enemy and make it to her crew in time before they're exfiltrated out of the country.

But Levi never leaves a soldier behind, especially the brave woman he's fallen for. He's bringing back the woman they left behind, dead or alive.
Forbidden Stranger
(The Protector #3)
by Megan Hart
ebook, 300 pages
Expected publication: March 6th 2018 by Swerve
ISBN 1250119723
A female bodyguard with enhanced abilities. A billionaire playboy committed to destroying people like her. A romance they didn't expect…

Nina Bronson and Ewan Donahue have put their love to its limits. To Ewan, she's the only woman he wants to be with for the rest of his life. To Nina, whose memories have been ripped out of her, Ewan is her kind and generous boss who's helping her recover after an accident she also can't remember. The more time they spend together, the more she begins to feel for him, but Ewan knows the truth — she loved him once. As Ewan tries to do whatever it takes to get Nina back to herself without putting her in danger, the two of them have to build a brand new relationship from the ground up. Sometimes, a lie isn't a betrayal, it's a lifesaver. Can Nina forgive Ewan for not telling her the truth about why she lost so much of her memories, or are they doomed to never be together again?

Dive into the third book in this fantastic new series set in the near future from New York Times bestselling author Megan Hart!
Burn Bright
(Alpha & Omega #5)
by Patricia Briggs
Kindle Edition, 336 pages
Expected publication: March 6th 2018 by Ace
ASINB075C9TMR1
Mated werewolves Charles Cornick and Anna Latham face a threat like no other--one that lurks too close to home...

They are the wild and the broken. The werewolves too damaged to live safely among their own kind. For their own good, they have been exiled to the outskirts of Aspen Creek, Montana. Close enough to the Marrok's pack to have its support; far enough away to not cause any harm.

With their Alpha out of the country, Charles and Anna are on call when an SOS comes in from the fae mate of one such wildling. Heading into the mountainous wilderness, they interrupt the abduction of the wolf--but can't stop blood from being shed. Now Charles and Anna must use their skills--his as enforcer, hers as peacemaker--to track down the attackers, reopening a painful chapter in the past that springs from the darkest magic of the witchborn...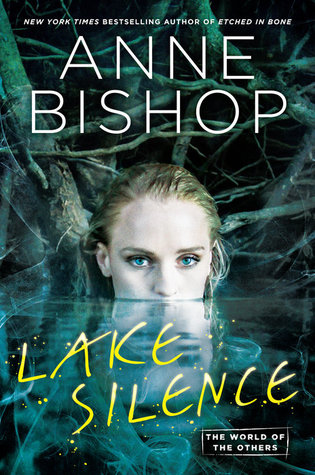 Lake Silence
(The Others #6)
by Anne Bishop
Hardcover, 416 pages
Expected publication: March 6th 2018 by Ace
Original TitleLake Silence
ISBN 0399587241
In this thrilling and suspenseful fantasy, set in the world of the New York Times bestselling Others series, Vicki DeVine and her lodger, the shapeshifter Aggie Crowe, stumble onto a dead body . . . and find themselves enmeshed in danger and dark secrets.

Human laws do not apply in the territory controlled by the Others–vampires, shapeshifters, and paranormal beings even more deadly. And this is a fact that humans should never, ever forget . . .

After her divorce, Vicki DeVine took over a rustic resort near Lake Silence, in a human town that is not human controlled. Towns like Vicki's have no distance from the Others, the dominant predators that rule most of the land and all of the water throughout the world. And when a place has no boundaries, you never really know what's out there watching you.

Vicki was hoping to find a new career and a new life. But when her lodger, Aggie Crowe–one of the shapeshifting Others–discovers a dead body, Vicki finds trouble instead. The detectives want to pin the man's death on her, despite the evidence that nothing human could have killed the victim. As Vicki and her friends search for answers, things get dangerous–and it'll take everything they have to stay alive.
Dark Alpha's Night
(Reaper #5)
by Donna Grant
Kindle Edition, 1st edition, 158 pages
Published March 6th 2018 by St. Martin's Paperbacks
ASINB0746MXCHS
Dark Alpha's Night is a brand new paranormal romance in the Reapers series featuring a brotherhood of elite assassins from New York Times bestselling author Donna Grant.

There is no escaping a Reaper. I am an elite assassin, part of a brotherhood that only answers to Death. And when Death says your time is up, I'm coming for you...

To some Fae, I am their worst nightmare. For I do Death's bidding. But for all our strength and skill, a powerful enemy has risen up. Finding Ettie could change everything. The Half-Fae is our one chance. She's sharp and strong and fierce. She steals my breath every time I'm near her. And looking into her eyes is like a bolt of lightning right through me. She's what I've been waiting for my long, dark existence. But for us to be together, we must first stay alive…
Flight of the White Wolf
(White Wolf #3)
by Terry Spear
Mass Market Paperback, 352 pages
Published March 6th 2018 by Sourcebooks Casablanca
ISBN 1492655783
Stranded in the wilderness, these warring hearts will be forced to work together―or die together.

Gavin Summerfield―an arctic wolf shifter with a fear of flying―has to fly into the vast lakeland wilderness of northern Minnesota to track down his suspect―where his ability to shift will come in very handy. Imagine his chagrin when his pilot turns out to be the woman who tasered him last time they saw each other. Things are off to a rocky start...again.

Arctic wolf shifter Amelia White isn't entirely displeased to see Gavin again, but priorities shift when their plane is sabotaged and goes down in the middle of nowhere. As their attraction grows, Amelia hopes Gavin doesn't discover the secret she's been keeping...she knows he could never forgive her...
Highland Dragon Master
(Dawn of the Highland Dragon #3)
by Isabel Cooper
Mass Market Paperback, 352 pages
Published March 6th 2018 by Sourcebooks Casablanca
ISBN 1492632090
Legend claims
When Scotland fell to English rule
The Highland dragons took a vow:
Freedom at any price.

The war for Scottish independence rages on, but it's only a matter of time before England is victorious. Exhausted and battle-weary, Highland dragon Erik MacAlasdair will face unknown seas to seek the Templar stronghold and claim a power so great it could free his beloved homeland forever.

If only that kind of power didn't come with such a terrible price.

Daughter of a mortal woman and an ancient dragon, Toinette has never forgotten the proud Scot who once stole her young heart—she'll gladly fight at his side. But when dark forces leave them stranded on a cursed island, it will take everything they have to defy their fate...and trust the passion that burns within the heart of every dragon.
Last Chance Cowboys: The Rancher
(Where the Trail Ends #4)
by Anna Schmidt
Mass Market Paperback, 352 pages
Published March 6th 2018 by Sourcebooks Casablanca
ISBN 1492613053
"You can't be sure we're doing the right thing," she said.
He drew closer to the barbed wire separating them. "It's impossible to know what's right. But it doesn't stop me from wanting you."

The world is changing, and the West isn't as wild as it used to be. Trey Porterfield welcomes a new era of law and order―and the influx of settlers coming to the Arizona territory. But not everyone is willing to see the old ways change, and as the cattlemen and the herders take sides, a full-blown range war may be inevitable. There's only one way Trey can see to bring peace to his feuding neighbors.

Marry the enemy.

Nell Stokes is a young widow fighting just to stay alive. In Trey, she sees a chance to heal old wounds and start over. Love was never in the cards, yet as Trey and Nell fight to unite the feuding land, they'll discover a passion neither could have expected...and a danger far greater than either has ever known.
No Earls Allowed
(The Survivors #2)
by Shana Galen
Mass Market Paperback, 384 pages
Published March 6th 2018 by Sourcebooks Casablanca
ISBN 149263901X
It is a truth universally acknowledged
that a lady can do anything a man can do:
backwards and in high-heeled dancing slippers.

Lady Juliana, daughter of the Earl of St. Maur, needs all the help she can get. She's running a ramshackle orphanage, London's worst slumlord has illicit designs on her, and her father has suddenly become determined to marry her off.

Enter Major Neil Wraxall, bastard son of the Marquess of Kensington, sent to assist Lady Juliana in any way he can. Lucky for her, he's handy with repairs, knows how to keep her and the orphans safe, and is a natural leader of men.

Unfortunately for both of them, the scandal that ensues from their mutual attraction is going to lead them a merry dance...
A Rogue of Her Own
(Windham Brides #4)
by Grace Burrowes
Mass Market Paperback, 416 pages
Expected publication: March 6th 2018 by Forever
Original TitleA Rogue of Her Own
ISBN 1538728915
For Miss Charlotte Windham, the best way to maintain her spinsterhood-and her independence-is a teeny, tiny brush with scandal. She chooses wealthy, handsome upstart Lucas Sherbourne as her unwitting accomplice. He's intelligent, logical, and ambitious. What Charlotte doesn't count on is that one kiss will lead them straight to the altar.

Sherbourne has no love for polite society, nor is he keen on being anybody's husband of last resort. He is attracted to Charlotte's boldness, though-and her family's influence. Without a title, he knows he'll never truly be part of their world, even as he and Charlotte inch closer to a marriage that means much more than convenience. But a scheming business partner is about to test that tenuous trust, forcing Sherbourne to make a drastic choice: his wealth or his wife.
High Voltage
(Fever #10)
by Karen Marie Moning
Hardcover, 512 pages
Expected publication: March 6th 2018 by Delacorte Press
ISBN 0399593667
There is no action without consequence…

Dani O'Malley was nine years old when the delusional, sadistic Rowena transformed her into a ruthless killer. Years later, she's tough, hardened, yet achingly vulnerable and fiercely compassionate, living alone by her own exacting code. Despite the scars on her body, driven by deeper ones carved into her soul, no one is more committed to protecting Dublin. By day, she ensures the safety of those she rescues, by night she hunts evil, dispensing justice swiftly and without mercy, determined to give those she cares for the peace she has never known.

There is no power without price…

When the Faerie Queen used the dangerously powerful Song of Making to heal the world from the damage done by the Hoar Frost King, catastrophic magic seeped deep into the earth, giving rise to horrifying, unforeseen consequences–and now deadly enemies plot in the darkness, preparing to enslave the human race and unleash an ancient reign of hell on Earth.

There is no future without sacrifice…

With the lethal, immortal Ryodan at her side, armed with the epic Sword of Light, Dani once again battles to save the world but her past comes back to haunt her with a vengeance, demanding an unspeakable price for the power she needs to save the human race and no one—not even Ryodan who'd move the very stars for her—can save her this time…
Hero at the Fall
(Rebel of the Sands #3)
by Alwyn Hamilton
Hardcover, 464 pages
Expected publication: March 6th 2018 by Viking Books for Young Readers (first published January 30th 2018)
ISBN 0451477863
When gunslinging Amani Al'Hiza escaped her dead-end town, she never imagined she'd join a revolution, let alone lead one. But after the bloodthirsty Sultan of Miraji imprisoned the Rebel Prince Ahmed in the mythical city of Eremot, she doesn't have a choice. Armed with only her revolver, her wits, and her untameable Demdji powers, Amani must rally her skeleton crew of rebels for a rescue mission through the unforgiving desert to a place that, according to maps, doesn't exist. As she watches those she loves most lay their lives on the line against ghouls and enemy soldiers, Amani questions whether she can be the leader they need or if she is leading them all to their deaths.
Daughters of the Storm
(Blood and Gold #1)
by Kim Wilkins
Hardcover, 448 pages
Expected publication: March 6th 2018 by Del Rey Books (first published November 1st 2014)
ISBN 0399177477
Five very different sisters team up against their stepbrother to save their kingdom in this Norse-flavored fantasy epic--the start of a new series in the tradition of Naomi Novik, Peter V. Brett, and Robin Hobb.

FIVE ROYAL SISTERS. ONE CROWN.

They are the daughters of a king. Though they share the same royal blood, they could not be more different. Bluebell is a proud warrior, stronger than any man and with an ironclad heart to match. Rose's heart is all too passionate: She is the queen of a neighboring kingdom, who is risking everything for a forbidden love. The twins: vain Ivy, who lives for admiration, and zealous Willow, who lives for the gods. And Ash, who is discovering a dangerous talent for magic that might be a gift--or a curse.

But when their father is stricken by a mysterious ailment, they must come together on a desperate journey to save him and prevent their treacherous stepbrother from seizing the throne. Their mission: find the powerful witch who can cure the king. But to succeed on their quest, they must overcome their differences, and hope that the secrets they hide from one another and the world are never brought to light. Because if this royal family breaks, it could destroy the kingdom.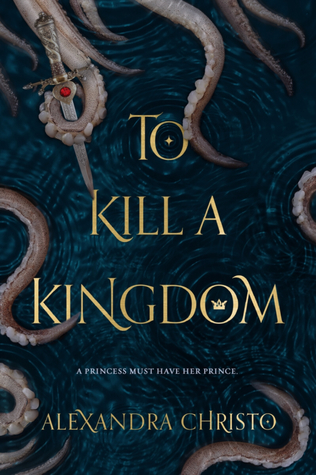 To Kill a Kingdom
by Alexandra Christo
Hardcover, 384 pages
Expected publication: March 6th 2018 by Feiwel Friends
ISBN 1250112680
Princess Lira is siren royalty and the most lethal of them all. With the hearts of seventeen princes in her collection, she is revered across the sea. Until a twist of fate forces her to kill one of her own. To punish her daughter, the Sea Queen transforms Lira into the one thing they loathe most—a human. Robbed of her song, Lira has until the winter solstice to deliver Prince Elian's heart to the Sea Queen or remain a human forever.

The ocean is the only place Prince Elian calls home, even though he is heir to the most powerful kingdom in the world. Hunting sirens is more than an unsavory hobby—it's his calling. When he rescues a drowning woman in the ocean, she's more than what she appears. She promises to help him find the key to destroying all of sirenkind for good—But can he trust her? And just how many deals will Elian have to barter to eliminate mankind's greatest enemy?
Lies That Bind
(Anastasia Phoenix #2)
by Diana Rodriguez Wallach
Paperback, 322 pages
Expected publication: March 6th 2018 by Entangled: Teen
ISBN 1633759024
The Italian Job meets Bourne Identity meets Spy Kids in this sequel to Proof of Lies.

What if saving yourself meant destroying everyone you love?

Still reeling from everything she learned while searching for her sister in Italy, Anastasia Phoenix is ready to call it quits with spies. Then she and her friends learn that Marcus's—her kinda boyfriend—brother, Antonio, has also gone missing. Luckily, they track down Antonio in a fiery festival in England, only to learn he has been working for the enemy, Department D, the whole time. But Antonio wants out. And so does Anastasia.

But before any of them can leave espionage and their parents' crimes behind them, a close friend turns up dead. No one is safe, not while Department D still exists. So Anastasia and her friends embark on a dangerous plan to bring down an entire criminal empire, using every Dresden Kid they can find.

As their world becomes surrounded by spies, and the children of spies, Anastasia starts to question who she can really trust. Including her best friends…
Children of Blood and Bone
(Legacy of Orïsha #1)
by Tomi Adeyemi
Hardcover, 448 pages
Expected publication: March 6th 2018 by Henry Holt Books for Young Readers
Original TitleChildren of Blood and Bone
ISBN 1250170974
Tomi Adeyemi conjures a stunning world of dark magic and danger in her West African-inspired fantasy debut, perfect for fans of Leigh Bardugo and Sabaa Tahir.

Zélie Adebola remembers when the soil of Orïsha hummed with magic. Burners ignited flames, Tiders beckoned waves, and Zelie's Reaper mother summoned forth souls.

But everything changed the night magic disappeared. Under the orders of a ruthless king, maji were targeted and killed, leaving Zélie without a mother and her people without hope.

Now, Zélie has one chance to bring back magic and strike against the monarchy. With the help of a rogue princess, Zélie must outwit and outrun the crown prince, who is hell-bent on eradicating magic for good.

Danger lurks in Orïsha, where snow leoponaires prowl and vengeful spirits wait in the waters. Yet the greatest danger may be Zélie herself as she struggles to control her powers—and her growing feelings for the enemy.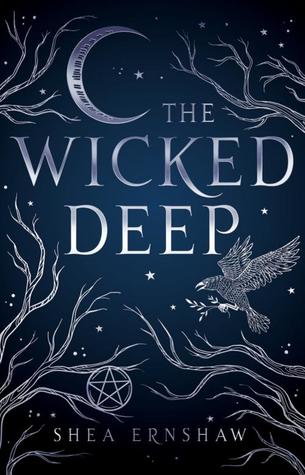 The Wicked Deep
by Shea Ernshaw
Hardcover, 320 pages
Expected publication: March 6th 2018 by Simon Pulse
ISBN 1481497340
Welcome to the cursed town of Sparrow…
Where, two centuries ago, three sisters were sentenced to death for witchery. Stones were tied to their ankles and they were drowned in the deep waters surrounding the town.

Now, for a brief time each summer, the sisters return, stealing the bodies of three weak-hearted girls so that they may seek their revenge, luring boys into the harbor and pulling them under.

Like many locals, seventeen-year-old Penny Talbot has accepted the fate of the town. But this year, on the eve of the sisters' return, a boy named Bo Carter arrives; unaware of the danger he has just stumbled into.

Mistrust and lies spread quickly through the salty, rain-soaked streets. The townspeople turn against one another. Penny and Bo suspect each other of hiding secrets. And death comes swiftly to those who cannot resist the call of the sisters.

But only Penny sees what others cannot. And she will be forced to choose: save Bo, or save herself.
The Family Next Door
by Sally Hepworth
Hardcover, 352 pages
Expected publication: March 6th 2018 by St. Martin's Press
ISBN 1250120896
A gripping domestic page-turner full of shocking reveals, perfect for fans of Liane Moriarty, Amanda Prowse and Kerry Fisher.

The small suburb of Pleasant Court lives up to its name. It's the kind of place where everyone knows their neighbours, and children play in the street.

Isabelle Heatherington doesn't fit into this picture of family paradise. Husbandless and childless, she soon catches the attention of three Pleasant Court mothers.

But Ange, Fran and Essie have their own secrets to hide. Like the reason behind Ange's compulsion to control every aspect of her life. Or why Fran won't let her sweet, gentle husband near her new baby. Or why, three years ago, Essie took her daughter to the park - and returned home without her.

As their obsession with their new neighbour grows, the secrets of these three women begin to spread - and they'll soon find out that when you look at something too closely, you see things you never wanted to see.
MARCH 8th
Let Me Lie
by Clare Mackintosh
Hardcover, 400 pages
Expected publication: March 8th 2018 by Sphere
ISBN 0751564907
The police say it was suicide.
Anna says it was murder.
They're both wrong.


One year ago, Caroline Johnson chose to end her life brutally: a shocking suicide planned to match that of her husband just months before. Their daughter, Anna, has struggled to come to terms with their loss ever since.

Now with a young baby of her own, Anna misses her mother more than ever and starts to question her parents' deaths. But by digging up their past, she'll put her future in danger. Sometimes it's safer to let things lie…

The stunning, twisty new psychological thriller from number one bestseller Clare Mackintosh, author of I Let You Go and I See You.
MARCH 11th
Two Wedding Crashers
(Dating by Numbers #2)
by Meghan Quinn
ebook
Expected publication: March 11th 2018
I don't know what love is anymore.

Well, that's not entirely true, but I'm going to tell you a little secret: I've lost the spark.

You know the kind of spark I'm talking about?

Where butterflies take flight in your stomach from two hands innocently colliding. Or catching your breath when you first meet someone attractive. Yeah, that spark.

Except I haven't felt that feeling in forever; there is nothing left inside of me.

Normally, this wouldn't be a problem--but I'm a writer on a serious deadline, and my editor is breathing down my neck for a romantic, Nicholas Sparks type love story. No pressure, right?

That's how I find myself flying across the country to crash a wedding in the name of research, dress and heels stuffed into my small suitcase.

It should be the easiest book research ever. Drinking some free champagne, basking in the love of two strangers, and tapping into my romantic side. That will be a breeze. I'm a pro. I can handle this.

Until I mistakenly end up in the wrong hotel room, naked as the day I was born, with the sexiest human I have ever met staring me down, wondering what I'm doing taking a shower in his bathroom. I don't think calling it research will get me out of this pickle.

But it will make for one hell of a story....
MARCH 12th
The Scars I Bare
(By The Bay #2)
by J.L. Berg
Expected publication: March 12th 2018 by JL Berg, LLC
ISBN139780998391243
Every scar tells a story...
Some are etched on the skin, for the whole world to see.
Others are buried deep, so deep, only the heart can truly find them.

Dean Sutherland was the quintessential guy next door. Strong and dependable, with a heart of gold, he knew exactly where his life was headed. Until one fateful night at sea ripped away everything. Now he's adrift, a man without a purpose.

Cora Carpenter thought she had the perfect life. A successful career, an affectionate husband and a daughter who adores her. But soon that perfect world is crashing down around her, and she's in need of a fresh start. Moving to a remote town on the coast of North Carolina seems like the perfect plan. That is, until she finds herself face to face with a kindred soul from her past.

Dean and Cora have more in common than either are willing to admit. Both deeply rooted in their pain, they can't help but find hope in each other's eyes and passion entwined with every touch. But can two broken hearts make a whole?

Will the scars they've bared to one another poison their happily ever after, or can love truly heal all?
MARCH 13th
INK: A Love Story on 7th and Main
by Elizabeth Hunter
ebook
Expected publication: March 13th 2018 by Elizabeth Hunter
It's everything but business as usual.

Emmie Elliot hadn't expected to come back to Metlin, California. She definitely didn't expect to stay. She returned to her childhood home with a mission: Sell the building that housed her grandmother's book store and move on with her life.

But life doesn't always go according to plan.

To reopen her grandmother's book shop, Emmie will need a hook. She'll need a strategy. She'll need an… Ox?

Miles Oxford doesn't have much interest in quiet bookstore owners. He's a tattoo artist without a space to work, and the last thing he wants is to get involved with anyone after his last disaster of a relationship. Work and pleasure don't mix for Ox, but since he doesn't have any interest in the cute girl with the bold business proposal, he should be safe from any awkward complications, right?

She sells ink. He tattoos it. Unusual? Yes. But a book shop/tattoo studio might be the ticket for both Emmie and Ox to find success on their own terms. As long as they keep their attention focused on business.

Just on business.
Get It On
(Man of the Month #5)
by J. Kenner
Kindle Edition, 250 pages
Expected publication: March 13th 2018 by Martini & Olive Books
ASINB076BRYDV7
Who's Your Man of the Month?

When a group of fiercely determined friends realize their beloved hang-out is in danger of closing, they take matters into their own hands to bring back customers lost to a competing bar. Fighting fire with a heat of their own, they double down with the broad shoulders, six-pack abs, and bare chests of dozens of hot, local guys who they cajole, prod, and coerce into auditioning for a Man of the Month calendar.

But it's not just the fate of the bar that's at stake. Because as things heat up, each of the men meets his match in this sexy, flirty, and compelling binge-read romance series of twelve novels releasing every other week from New York Times bestselling author J. Kenner.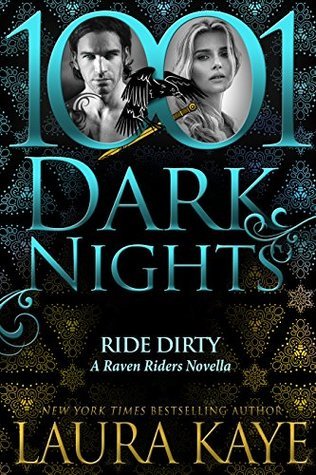 Ride Dirty
(Raven Riders #3.5)
by Laura Kaye
Paperback
Expected publication: March 13th 2018 by Evil Eye Concepts, Incorporated
ISBN 1948050293
Caine McKannon is all about rules. As the Raven Riders Sergeant-at-Arms, he prizes loyalty to his brothers and protection of his club. As a man, he takes pleasure wherever he can get it but allows no one close—because distance is the only way to ensure people can't hurt you. And he's had enough pain for a lifetime.

And then he rescues a beautiful woman from an attack.

Kids and school are kindergarten teacher Emma Kerry's whole life, so she's stunned to realize she has an enemy—and even more surprised to find a protector in the intimidating man who saved her. Tall, dark, and tattooed, Caine is unlike any man Emma's ever known, and she's as uncertain of him as she is attracted. As the danger escalates, Caine is in her house more and more – until one night of passion lands him in her bed.

But breaking the rules comes at a price, forcing Caine to fight dirty to earn a chance at love.
The Hook-Up Experiment
(The Experiment #1)
by Emma Hart
Expected publication: March 13th 2018
Dirty Games
(Dirty #2)
by HelenKay Dimon
ebook, 1st edition, 247 pages
Expected publication: March 13th 2018 by Loveswept
Original TitleDirty Games
ISBN139780399179990
Sometimes, to get what you want in business or in love, you have to get your hands dirty. Luckily for Finn and Justin, dirty comes naturally.

Finn Drummond is the baby in a family of sharks—which means he's worked twice as hard to make a name for himself. After learning the tricks of the trade from his brothers, Finn's just as ruthless and dominant. Out in the field, his appetites are legendary: for success, for money, for women and men. But when supplies from Drummond Charities go missing, Finn has to partner up with the smoldering ex–Army grunt who's always challenging his authority—or giving him mixed signals.

Justin Miller wanted his attraction to Finn to be mutual, but the cocky brat always had a girlfriend. Who could blame Justin for trying to move on? Despite their history, they've got to work together to figure out who's been derailing their humanitarian work. But after Justin and Finn are thrown together against gunrunners and kidnappers, their simmering chemistry turns explosive. Turns out, Finn knows how to handle himself in a crisis—and in the sack. Justin only hopes that hot sex is enough to persuade this spoiled pretty boy to do the right thing.
Dearest Ivie
(Black Dagger Brotherhood #15.5)
by J.R. Ward
Kindle Edition, 145 pages
Expected publication: March 13th 2018 by Ballantine Books
ASINB0796F4874
In an exclusive ebook novella set in the world of the Black Dagger Brotherhood, #1 New York Times bestselling author J. R. Ward tells the story of a fiery couple . . . doomed by an undeniable passion.
Features a special preview of J. R. Ward's upcoming Black Dagger Brotherhood novel, The Thief!

The last place Ivie expects to be approached by a devastatingly handsome male is in a crowded, smoky cigar bar rarely frequented by vampires—yet here he stands. Silas is flirtatious, gallant, and, above all, mysterious. Ivie is anything but. A nurse at the healer's clinic and the daughter of a biker, Ivie is accustomed to speaking her mind. So she does. Since aristocrats rarely pick up females of her class, Ivie asks Silas just what kind of game he thinks he's playing.

Despite her guarded exterior, Ivie surrenders to the fierce desire she feels for Silas. And yet, just as their courtship is heating up, he reveals that it cannot last, for he is bound to return to the Old Country. Their bond only deepens as they make the most of their precious time together. But when she learns the truth, Ivie must find a saving grace—before all is lost. . . .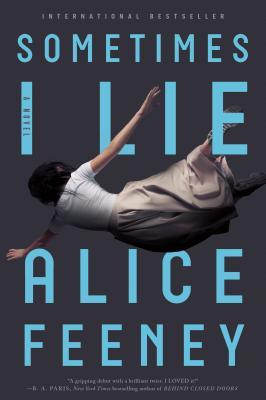 Sometimes I Lie
by Alice Feeney
Hardcover, 258 pages
Expected publication: March 13th 2018 by Flatiron Books
ISBN 1250144841
My name is Amber Reynolds. There are three things you should know about me:
1. I'm in a coma.
2. My husband doesn't love me anymore.
3. Sometimes I lie.

Amber wakes up in a hospital. She can't move. She can't speak. She can't open her eyes. She can hear everyone around her, but they have no idea. Amber doesn't remember what happened, but she has a suspicion her husband had something to do with it. Alternating between her paralyzed present, the week before her accident, and a series of childhood diaries from twenty years ago, this brilliant psychological thriller asks: Is something really a lie if you believe it's the truth?
MARCH 16th
Glam Squad & Groomsmen
(Enchanted Bridal #4)
by Samantha Chase
Kindle Edition, first
Published March 2018
Dressing up as a bride once a week is all fun and games until you come face to face with your ex.

Penny Blake loves her job with Enchanted Bridal. She gets to model wedding gowns and help brides plan for their big day. And yet…she's wanting a little more. Besides wishing for her own happily ever after, she has big dreams of making her own contribution to the business in the form of her own glam squad. Her bosses all think it's a great idea, but right now she's needed in other ways – like helping out with the groomsmen.

Was there any greater form of torture than having to help your sister plan her wedding?

That's what Spencer Buchanan is facing and although he goes into it with a bit of an attitude, running into the girl who got away – three times! – suddenly made this whole wedding planning thing a lot more bearable. Moving back home was never part of his plan, but once Spencer sees Penny again, all bets are off. And having her help him with his fittings on his tux turn into his favorite pastime ever!
MARCH 20th
Deadly Retribution
(Nashville's Finest #2)
by Caisey Quinn
Kindle Edition
Expected publication: March 20th 2018 by InterMix
Second in the Nashville's Finest contemporary romance trilogy—following Live Wire—featuring three brothers-in-arms for the police department, set against the backdrop of the city's music scene...
AMAZON
Fearless
(Rosewood Bay #1)
by Carly Phillips
Kindle Edition, 1st edition, 152 pages
Expected publication: March 20th 2018 by CP Publishing
ASINB0765CS6HR
Fall in love with the Wards…

Mechanic and garage owner, Kane Harmon is used to the wealthy beautiful women visiting his beach town. He doesn't get involved because he knows most females would merely be slumming for the summer.

Except Halley Ward isn't just passing through. She lives a solitary life in a bungalow on the beach. A woman tormented by her past, distant from her wealthy family, different from Kane's usual fare of town girls who know his M.O.- Don't expect more than he's willing to give.

Kane rescues Halley and her broken down car from the side of the road and instantly he's hooked. She says she's not interested in him. He knows she lies. And he makes it his mission to bring her back to life, to return her emotionally to her family. To show her the colors around her were as vibrant as the ones she puts on her canvas.

Until past meets present and threatens all the progress they've made. Then it's Halley's turn to step up and stand up for the relationship and life she's finally coming to believe she deserves.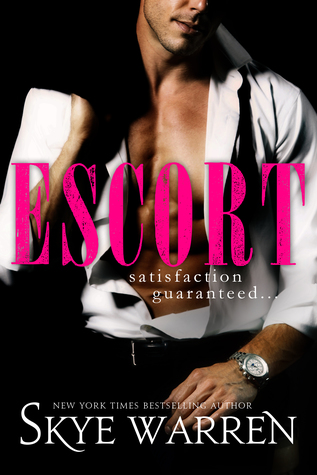 Escort
by Skye Warren
Expected publication: March 20th 2018
AMAZON
Damien
(Slater Brothers #5)
by L.A. Casey
Kindle Edition, 191 pages
Expected publication: March 20th 2018 by L.A. Casey
ASINB078X61385
Alannah Ryan had always suffered in silence, until that silence became so deafening she spilled secrets that she never intended to. At one point in her life, she yearned for adventure, a nail biting journey … something other than the mundane life she led. Her pleas were answered in the form of a tall, handsome heart breaker with a mop of white hair.

Alannah's dreams for an exciting twist in her life were shattered because of a teenage mistake. One that has haunted her for over five years, and left her in pieces.

Damien Slater was the reason for every bad thing in the lives of those he loved most. A decision he made when he was just fifteen destroyed his brothers' lives, and there was nothing he could do to change the things they had endured. Ruining them hurt, but ruining the only woman who wanted him for more than one night hurt a hell of a lot more.

Running away helped Damien heal, and returning to Ireland only caused Alannah more pain. Pain he intended to eradicate and replace with the passion he knew they both shared. Breaking down her walls was not the only challenge Damien faced. Another had plans of his own, and his intentions weren't for physical vengeance, but something far worse.

Damien values Alannah above all else, and what Damien values, Damien fights for.
With This Man
(This Man #4)
by Jodi Ellen Malpas
Kindle Edition, 384 pages
Expected publication: March 20th 2018 by Orion
ASINB075KNY3T9
Jesse Ward is back in the newest novel in the Sunday Times and New York Times bestselling This Man series!

Life is good for Jesse 'The Lord' Ward. Perfect, actually. He still has the charm, he's in great shape, and he still reduces his wife, Ava, to a pool of desire with a mere look. He's in full control, just how he likes it.

But Jesse's perfect world falls apart when a terrible accident lands Ava in hospital with a life-threatening head injury. Devastated and angry, he feels like his entire existence hangs in the balance. He cannot survive without this woman's love. So when she finally comes around, his shaking world begins to level out. But his nightmare doesn't end there. It's only just begun. Because his wife can't remember the last sixteen years of her life. That's all of him. All of their time together. He is a stranger to her.

Now Jesse must do whatever it takes to find her memories . . . and help her fall madly, passionately in love with him all over again.
Protected
(Deadly Secrets #3)
by Elisabeth Naughton
Kindle Edition, 1st edition, 301 pages
Expected publication: March 20th 2018 by Montlake Romance
ASINB075WR39D4
A passion to live for—and to die for—in the RITA-winning series from New York Times and USA Today bestselling author Elisabeth Naughton.

Up-and-coming designer Kelsey McClane is on the cusp of success. Recently divorced, she should be enjoying her newfound freedom and glamorous future. Instead, she's living in fear of the past. When she returns home to Portland on a press tour, danger creeps closer than ever. As threatening messages from her bitter ex-husband leave her vulnerable, a new man in her life makes her feel protected.

Former Army Ranger turned security professional Hunter O'Donnell is hired to guard Kelsey. When a shattering explosion rocks her world, Kelsey's ex is the prime suspect, but Hunter speculates there's more to the situation than Kelsey's letting on. Intent on keeping her safe, he delves into Kelsey's past. As the two work together to unmask her stalker's identity, a fire ignites between them that they both struggle to contain.

While the investigation proceeds, it draws them closer not only to each other but also to a lethal plot that's been in the works behind their backs. And with each new secret unveiled, it's not just temptation putting them at risk—it's a madman who will not stop until Kelsey is dead.
Lie Close To Me
(Lazarus Rising #5)
by Cynthia Eden
Kindle Edition
Expected publication: March 20th 2018 by Hocus Pocus Publishing, Inc.
ASINB0792ZRMB2
He's Lazarus, and so is she. What happens when their worlds collide?

He's hunting her. Maddox King has one goal—track Luna Ashton. He's the best hunter on his team, finely honed and designed by Uncle Sam to be an unstoppable killing machine. He's a super solider—faster, stronger, and deadlier than anyone else. Maddox keeps his emotions under careful lock and key because he can't afford to feel. Feeling is too dangerous, and the attraction Maddox feels for Luna is positively lethal.

Luna has no memory of being in the labs with Maddox. She doesn't remember the connection they shared when they were trapped in hell. She doesn't remember escaping the facility. She doesn't remember him. So when Maddox hunts her down, she's terrified of him…and of the strange psychic and sensual connection they seem to share. Surely she shouldn't want him so much?

Luna is different from the other Lazarus subjects, and Maddox isn't the only one hunting her. She's a dangerous threat to Project Lazarus, and Luna isn't going to be allowed to just slip away from the U.S. government…or from the other super soldiers who are also desperate to find her. Every Lazarus subject has incredible psychic gifts. Some Lazarus subjects can make people see their worst fears, some can control minds…but Luna's gift—she can show people their memories. Luna has the ability to restore memories to all of the other Lazarus subjects, yet she can't see her own past.

And if you can't see your past…then you never know what danger is coming, what killer is standing right next to you, touching you, lying to you…not until it is too late.
The Prophecy
(Titan #4)
by Jennifer L. Armentrout
Kindle Edition, 400 pages
Expected publication: March 20th 2018 by Hodder & Stoughton
ASINB075CNMC6B
History is on repeat…

Seth never thought he'd have a future. But now he's on the brink of having it all with Josie: A tomorrow. A family. A forever. And all that's standing between him and that forever is the Titans. If he helps Josie entomb them -- without killing them, a nearly impossible task for him -- everything he could ever want will be in reach. But he soon realizes that as a god, every little choice he makes can reshape the world for the better… or worse. And in meddling with the Titans, Seth may have just set into motion catastrophic consequences that will force the Olympians to enter the mortal realm and reshape the delicate balance of power that keeps the world from total collapse.

A price must be paid…

Entombing the Titans is Josie's top priority. After all, it was what she was born to do. But the plans her father put into play to help her are no longer an option, and the odds she and Seth face in forging their own path are grim. The escalating violence between halfs and pures only increases the danger closing in on them and their friends. Josie knows their chances of succeeding in their task are slim at best -- and if they fail, they might lose everything. But she also knows she's not fighting just for herself -- she's fighting for the man she loves, for their future, for the world. Together with the Army of Awesome, Josie and Seth will face the unthinkable. And to win this war, the ultimate sacrifice must be made.

For the end is here and the Prophecy will be fulfilled….
Tiger's Dream
(The Tiger Saga #5)
by Colleen Houck
ebook, 806 pages
Expected publication: March 20th 2018
ISBN139781475606904
A tiger left behind.

A goddess in need of an ally.

Stranded in a time and place he never wished for, Kishan Rajaram must carry out his destiny of assisting the beautiful yet extremely irritable goddess Durga. This daunting task is not made easy by the fact that he must also face the truth about the girl he loves and the brother who stole her away.

When the wily shaman Phet appears and tells Kishan that Kelsey needs him, he jumps at the chance to see her again. In his efforts to save her, Kishan discovers that the curse he thought was over is just beginning. As time unravels around him, Kishan realizes that the fates of all those he holds dear lie in hands.

The goddess's power hangs in the balance. Kishan has no choice but to sacrifice the unthinkable to fight the dark forces swirling around the woman he's charged to protect. As he does, he discovers that love and loyalty create their own magic and accepts that he must decide his destiny once and for all.

Tiger's Dream is the conclusion to the epic Tiger's Curse fantasy romance series that left you breathless.
The Astonishing Color of After
by Emily X.R. Pan
Hardcover, 480 pages
Expected publication: March 20th 2018 by Little, Brown Books for Young Readers
ISBN 031646399X
Leigh Chen Sanders is absolutely certain about one thing: When her mother died by suicide, she turned into a bird.

Leigh, who is half Asian and half white, travels to Taiwan to meet her maternal grandparents for the first time. There, she is determined to find her mother, the bird. In her search, she winds up chasing after ghosts, uncovering family secrets, and forging a new relationship with her grandparents. And as she grieves, she must try to reconcile the fact that on the same day she kissed her best friend and longtime secret crush, Axel, her mother was taking her own life.

Alternating between real and magic, past and present, friendship and romance, hope and despair, The Astonishing Color of After is a novel about finding oneself through family history, art, grief, and love.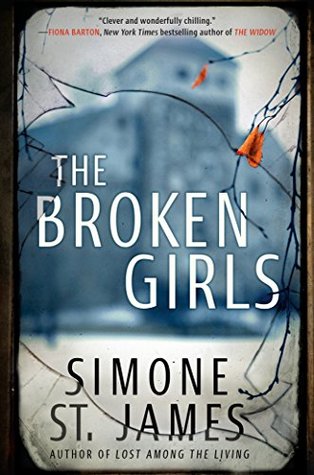 The Broken Girls
by Simone St. James
Kindle Edition, 336 pages
Expected publication: March 20th 2018 by Berkley
ASINB0738KSJ8F
The "clever and wonderfully chilling" (Fiona Barton) suspense novel from the award-winning author of The Haunting of Maddy Clare...

Vermont, 1950. There's a place for the girls whom no one wants--the troublemakers, the illegitimate, the too smart for their own good. It's called Idlewild Hall. And in the small town where it's located, there are rumors that the boarding school is haunted. Four roommates bond over their whispered fears, their budding friendship blossoming--until one of them mysteriously disappears. . . .

Vermont, 2014. As much as she's tried, journalist Fiona Sheridan cannot stop revisiting the events surrounding her older sister's death. Twenty years ago, her body was found lying in the overgrown fields near the ruins of Idlewild Hall. And though her sister's boyfriend was tried and convicted of murder, Fiona can't shake the suspicion that something was never right about the case.

When Fiona discovers that Idlewild Hall is being restored by an anonymous benefactor, she decides to write a story about it. But a shocking discovery during the renovations will link the loss of her sister to secrets that were meant to stay hidden in the past--and a voice that won't be silenced. . . .
Every Note Played
by Lisa Genova
Hardcover, 320 pages
Expected publication: March 20th 2018 by Gallery/Scout Press
ISBN 147671780X
From neuroscientist and New York Times bestselling author of Still Alice comes a powerful exploration of regret, forgiveness, freedom, and what it means to be alive.

An accomplished concert pianist, Richard received standing ovations from audiences all over the world in awe of his rare combination of emotional resonance and flawless technique. Every finger of his hands was a finely calibrated instrument, dancing across the keys and striking each note with exacting precision. That was eight months ago.

Richard now has ALS, and his entire right arm is paralyzed. His fingers are impotent, still, devoid of possibility. The loss of his hand feels like a death, a loss of true love, a divorce—his divorce.

He knows his left arm will go next.

Three years ago, Karina removed their framed wedding picture from the living room wall and hung a mirror there instead. But she still hasn't moved on. Karina is paralyzed by excuses and fear, stuck in an unfulfilling life as a piano teacher, afraid to pursue the path she abandoned as a young woman, blaming Richard and their failed marriage for all of it.

When Richard becomes increasingly paralyzed and is no longer able to live on his own, Karina becomes his reluctant caretaker. As Richard's muscles, voice, and breath fade, both he and Karina try to reconcile their past before it's too late.

Poignant and powerful, Every Note Played is a masterful exploration of redemption and what it means to find peace inside of forgiveness.
MARCH 22nd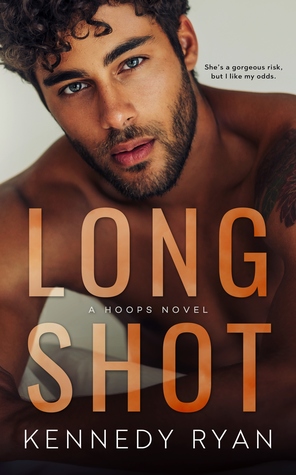 Long Shot: A Standalone Basketball Romance
by Kennedy Ryan
Expected publication: March 22nd 2018
AMAZON
MARCH 27th
Recovered
by Jay Crownover
ebook
Expected publication: March 27th 2018
ISBN139781386776796
It was hate at first sight...

Affton

I hated Cable James McCaffrey.

He was entitled, spoiled, a user…and an addict.

He was out of control and didn't bother trying to hide it.

He had everything anyone could want but still seemed miserable and lost.

Every move he made, every mistake he stumbled his way through, rubbed me the wrong way. However, I couldn't stop myself from trying to save him from himself when no one else would. In the sweltering heat of the summer, Cable taught me that having it all means nothing if you can't have the one thing you want more than anything else.

Cable

I was obsessed with Affton Reed.

She was rigid, uptight, and no fun. There was something about her innate goodness that called to me.

She acted like she was above all the normal faults and failures that clung to the rest of us like the scent of smoke after a fire.

I was infatuated with her, but that didn't stop me from acting like she didn't exist.

In the scorching heat of summer, Affton taught me that there is always a way back from the brink of despair. She showed me that the trick to having it all was realizing that it was already there, in my hands. All I had to do was hold onto it.

The road to recovery is full of twists and turns no matter who is in the driver's seat.
Hurts to Love You
(Forbidden Hearts #3)
by Alisha Rai
ebook, 384 pages
Expected publication: March 27th 2018 by Avon
ISBN 0062566776
Being bad never felt so good, in the third novel in Alisha Rai's sexy Forbidden Hearts series!

Well-behaved women don't lust after men who love to misbehave.

Heiress Evangeline Chandler knows how to keep a secret . . . like her life-long crush on the tattooed hottie who just happens to be her big brother's friend. She's a Chandler, after all, and Chandlers don't hook up with the help. Then again, they also don't disobey their fathers and quit their respectable jobs, so good-girl rules may no longer apply.

Gabriel Hunter hides the pain of his past behind a smile, but he can't hide his sudden attraction to his friend's sheltered little sister. Eve is far too sweet to accept anything less than forever and there's no chance of a future between the son of a housekeeper and the town's resident princess.

When a wedding party forces Eve and Gabe into tight quarters, keeping their hands off each other will be as hard as keeping their clothes on. The need that draws them together is stronger than the forces that should shove them apart . . . but their sparks may not survive the explosion when long-buried secrets are finally unearthed.
Murder Notes
(Lilah Love #1)
by Lisa Renee Jones
Kindle Edition, 1st edition, 264 pages
Expected publication: March 27th 2018 by Montlake Romance
ASINB075JGQ5VC
New York Times bestselling author Lisa Renee Jones's heart-pounding thriller of a woman's secrets—and a past that's about to come out of hiding…

As an FBI profiler, it's Lilah Love's job to think like a killer. And she is very good at her job. When a series of murders surface—the victims all stripped naked and shot in the head—Lilah's instincts tell her it's the work of an assassin, not a serial killer. But when the case takes her back to her hometown in the Hamptons and a mysterious but unmistakable connection to her own life, all her assumptions are shaken to the core.

Thrust into a troubled past she's tried to shut the door on, Lilah's back in the town where her father is mayor, her brother is police chief, and she has an intimate history with the local crime lord's son, Kane Mendez. The two share a devastating secret, and only Kane understands Lilah's own darkest impulses. As more corpses surface, so does a series of anonymous notes to Lilah, threatening to expose her. Is the killer someone in her own circle? And is she the next target?
Savage Prince
(Savage Trilogy #1)
by Meghan March
ebook, 275 pages
Expected publication: March 27th 2018 by Red Dress Press
ISBN139781943796069
Who knew things could get even darker and dirtier in New Orleans? New York Times bestselling author Meghan March introduces the Savage Prince of the city, the man you never want to meet.
* * *
I do what I want and who I want. I don't follow anyone's rules—even my own.
I knew I shouldn't touch her, but it didn't stop me.
Didn't stop me the second time either. Only made me want a third.
My lifestyle suits the savage I am, and she doesn't.
But Temperance Ransom is my newest addiction, and I'm nowhere near ready to quit her yet.
I'll have her my way, even if it means dragging her into the darkness.
Hopefully it doesn't kill us both.
In Your Eyes
(Man of the Month #6)
by J. Kenner
Kindle Edition, 250 pages
Expected publication: March 27th 2018 by Martini & Olive Books
ASINB076BRL655
Who's Your Man of the Month?

When a group of fiercely determined friends realize their beloved hang-out is in danger of closing, they take matters into their own hands to bring back customers lost to a competing bar. Fighting fire with a heat of their own, they double down with the broad shoulders, six-pack abs, and bare chests of dozens of hot, local guys who they cajole, prod, and coerce into auditioning for a Man of the Month calendar.

But it's not just the fate of the bar that's at stake. Because as things heat up, each of the men meets his match in this sexy, flirty, and compelling binge-read romance series of twelve novels releasing every other week from New York Times bestselling author J. Kenner.
The Choice
(Doms of Her Life: Heavenly Rising #1)
by Shayla Black, Jenna Jacob, Isabella LaPearl
Expected publication: March 27th 2018 by Dream Words, LLC
ISBN 0991179633
Heavenly Young doesn't have time for romance. The innocent nursing student is struggling to care for her ailing father, keep a roof over their head, and start a new career. Then fate further complicates her life by dropping two very different men in her lap and forcing her to make a choice that will change her life forever.

Dr. Ken Beckman—vascular surgeon by day, sadist by night—has three hard-and-fast rules: Never date where he works, never touch vanillas, and never get tangled up with a virgin. But the moment he meets Heavenly, he aches to toss his scruples aside and claim the untouched beauty. She's not ready for a man like him, but he can't make himself walk away—even when he discovers he's not the only one caught in her spell.

Seth Cooper, ex-cop turned private eye, isn't looking for a happily ever after, just a hot-and-sweaty good time. The minute he lays eyes on Heavenly, he's all for coaxing the angel into his bed. But it isn't long before she's so deep under his skin that he's contemplating putting his broken past behind him and turning his life upside down for her. Then he realizes he's got competition…

In the past, Beck and Seth were as close as brothers. But now that they're vying for the same girl, the games get vicious—until they realize that Heavenly is keeping secrets from them both. Will they call a truce and work together again…or lose her for good?
Hot and Badgered
(The Honey Badgers #1)
by Shelly Laurenston
Kindle Edition, 400 pages
Expected publication: March 27th 2018 by Kensington
ASINB073DN12HK
It's not every day that a beautiful naked woman falls out of the sky and lands face-first on grizzly shifter Berg Dunn's hotel balcony. Definitely they don't usually hop up and demand his best gun. Berg gives the lady a grizzly-sized t-shirt and his cell phone, too, just on style points. And then she's gone, taking his XXXL heart with her. By the time he figures out she's a honey badger shifter, it's too late.

Honey badgers are survivors. Brutal, vicious, ill-tempered survivors. Or maybe Charlie Taylor-MacKilligan is just pissed that her useless father is trying to get them all killed again, and won't even tell her how. Protecting her little sisters has always been her job, and she's not about to let some pesky giant grizzly protection specialist with a network of every shifter in Manhattan get in her way. Wait. He's trying to help? Why would he want to do that? He's cute enough that she just might let him tag along—that is, if he can keep up . . .
Counting on a Countess
(The London Underground #2)
by Eva Leigh
ebook, 384 pages
Expected publication: March 27th 2018 by Avon
ISBN 0062499440
For a shameless libertine and a wily smuggler in the London Underground, marriage is more than convenience—it's strategy...

Christopher "Kit" Ellingsworth, war veteran and newly minted Earl of Blakemere, buries his demons under every sort of pleasure and vice. His scandalous ways have all but emptied his coffers . . . until a wealthy mentor leaves him a sizeable fortune. The only stipulation? He must marry within one month to inherit the money. Kit needs a bride and the bold, mysterious Miss Tamsyn Pearce seems perfect.

Husband hunting isn't Tamsyn's top priority—she's in London to sell her new shipment of illicit goods—but she's desperate for funds to keep her smuggling operation afloat. When a handsome earl offers to wed her and send her back to Cornwall with a hefty allowance, Tamsyn agrees. After all, her secrets could land her in prison and an attentive, love-struck spouse could destroy everything.

But when an unexpected proviso in the will grants Tamsyn control of the inheritance, their arrangement becomes anything but convenient. Now, Kit's counting on his countess to make his wildest dreams a reality and he plans to convince her, one pleasurable seduction at a time.
The Secret of Flirting
(Sinful Suitors #5)
by Sabrina Jeffries
Mass Market Paperback, 416 pages
Expected publication: March 27th 2018 by Pocket Books
ISBN 1501144480
"Quick pacing, witty dialogue, and charmingly original characters set Jeffries' books apart" (Publishers Weekly, starred review), and The Secret of Flirting is the next thrilling romance in the bestselling Sinful Suitors series!

The moment spymaster Baron Fulkham meets the stunning Princess Anne of Chanay, he's positive her royal persona is a ruse and that she's actually Monique Servais, the mysterious actress he met three years before in Dieppe. But as he pursues his suspicions, he uncovers a plot of attempted assassination and betrayal that could very well destroy his career, expose his own secrets...and ruin the woman he's rapidly coming to love.

The Secret of Flirting is a sizzling historical romance filled with fast-paced storytelling, an enchanting heroine, and a sexy hero, perfect for fans of Regency romance.
The Continent
(The Continent #1)
by Keira Drake
Hardcover, 350 pages
Expected publication: March 27th 2018 by Harlequin TEEN
Original TitleThe Continent
ISBN 0373212399
For her sixteenth birthday, Vaela Sun receives the most coveted gift in all the Spire—a trip to the Continent. It seems an unlikely destination for a holiday: a cold, desolate land where two nations remain perpetually locked in combat. Most citizens lucky enough to tour the Continent do so to observe the spectacle and violence of battle, a thing long vanished in the peaceful realm of the Spire. For Vaela, the war holds little interest. As a smart and talented apprentice cartographer and a descendent of the Continent herself, she sees the journey as a dream come true: a once-in-a-lifetime opportunity to improve upon the maps she's drawn of this vast, frozen land.

But Vaela's dream all too quickly turns to nightmare as the journey brings her face-to-face with the brutal reality of a war she's only read about. Observing from the safety of a heli-plane, Vaela is forever changed by the sight of the bloody battle being waged far beneath her. And when a tragic accident leaves her stranded on the Continent, Vaela finds herself much closer to danger than she'd ever imagined—and with an entirely new perspective as to what war truly means. Starving, alone, and lost in the middle of a war zone, Vaela must try to find a way home—but first, she must survive.
We're giving away your choice of one of this month's new book releases to one reader! To enter, just be a RBtWBC follower (We offer lots of follow options!) and fill out the Rafflecopter below. Good luck! *Book must be $7.99 or under and available on Amazon Kindle, winner's choice will be in kindle format.
a Rafflecopter giveaway