Sundays have never been so sexy!
Sexy Snippets is a weekly feature hosted by Reading Between the Wines for the 18+ crowd. Want to join in? Just grab the button, post a sexy paragraph or two from your current read and share the author & title so other participants can add the book to their TBR list if they like, and then leave a comment with a link to your post. And don't forget to have a sexy-good time!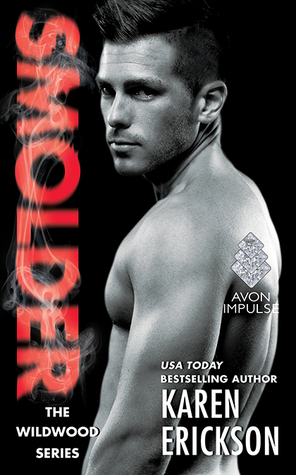 Smiling, he circled her clit with his thumb as he flexed his hips, maintaining a slow, even rhythm that he hoped would get her off. She moved with him, her eyes closing, lush lips parting on a sexy moan. She made the best sounds: whispery sigh and heartfelt whimpers, shuddery moans and another, murmured yes when he rubbed her clit faster, pinching it with his fingers, making her gasp, She liked that. Lane didn't bother asking her either, just continued touching her, fucking her until she went tense beneath him, her body bowed, her muscles tight. He swore she held her breath until he whispered an encouraging, "Let go for me, Dee."
*This snippet was taken from an ARC copy of the title and may differ from the final, printed, version.