Cupcake Explosion
(Cupcakes #4)
by Bethany Lopez
Published May 14, 2018
For the first time in a long time, life is good. I've got a smokin' hot motorcycle man as my fiancé, the best friends a woman could have, a couple of great kids, and things have been relatively quiet on the PI front.

You know what that means... the other shoe was bound to drop sooner or later...

Just when I was ready to settle down and plan the coolest wedding Greenswood has ever seen, the shit hit the fan, and hit it hard.

My friends are fighting, Cade's been out of town doing God knows what for the club, and my sweet little twins are turning into hair-pulling pre-teens with more drama than my old daytime soaps.

I feel like I'm being pulled in a million directions, and I've been going so crazy that Elin's swear jar is near to overflowing. I've been eating cupcakes like a woman possessed, and if I'm not careful, there's going to be a Cupcake Explosion... in my pants.

WARNING: THIS BOOK CONTAINS FOUL LANGUAGE, SEX, SOME VIOLENCE, AND SHENANIGANS. IF NONE OF THAT BOTHERS YOU, GRAB A CUPCAKE AND READ ON!
Excerpt:
I shut the door and prayed there was no evidence of my investigation as I followed her into my living room.
"Carmen's here?" she asked, looking at the two wine glasses, cheese board, and our discarded electronics.
Carmen was still in the kitchen. I could hear the strain of her voice, but luckily couldn't make out the words.
Hopefully, Bea didn't have supersonic hearing.
"Yeah, we were just hanging out. And, don't beat yourself up, I was busy most of the day with the Wilkes."
"Oh, right, the future in-laws are here. I can't wait to meet them," Bea said with a grin.
My friends had all loved hearing about our escapades with Cade's parents in Hawaii. How his mom always seemed to know when we were about to have sex, the time we accidentally skinny dipped together, and when Elin found Cade's mom's vibrator.
Good times.
"I'm sure you'll all love each other," I said wryly, then asked, "Want a glass?" Pointing at the wine.
"Sure," she said, as Carmen came back into the room talking.
"He's on his way and happy to help," Carmen said, then stopped in her tracks when she saw Bea.
"Who's on the way?" Bea asked curiously.
"Bran," I replied, then tried to keep the conversation going by sing-saying, "Her boyfriend."
"Oh, stop, he's not my boyfriend," Carmen argued, playing along.
"Oh, I didn't know you'd given him a second chance, that's great, Carmen. I'm happy it worked out this time," Bea said.
I hurried to grab her a glass and came back as Carmen said, "It's still pretty new. I don't want to jinx anything."
"I can't wait to finally see you guys together, you know, since you made it official. Did you say he's coming over now?" I asked.
Carmen nodded.
"Can you ask him to pick up some McDonalds? I'm suddenly jonesin' for a quarter pounder with cheese, no onions."
"Oh, yeah sure, I'm hungry, too. You want anything, Bea?"
"I'm good," she said, then looked pointedly at the cheese board.
"What? I stress eat, you know that."
About the Author: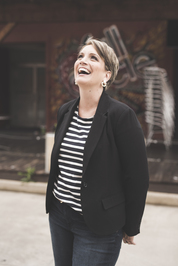 Sign up for my Newsletter for more information about my writing: http://crea.tf/bethanylopeznewsletter

Award-Winning Author Bethany Lopez began self-publishing in June 2011. She's a lover of all things romance: books, movies, music, and life, and she incorporates that into the books she writes. When she isn't reading or writing, she loves spending time with her husband and children, traveling whenever possible. Some of her favorite things are: Kristen Ashley Books, coffee in the morning, and In N Out burgers.