MAY 1st
A Court of Frost and Starlight
(A Court of Thorns and Roses #3.1)
by Sarah J. Maas
Kindle Edition, 272 pages
Published May 1st 2018 by Bloomsbury USA Childrens
ASINB075818VDG
Months after the explosive events in A Court of Wings and Ruin, Feyre, Rhys, and their companions are still busy rebuilding the Night Court and the vastly-changed world beyond. But Winter Solstice is finally near, and with it, a hard-earned reprieve. Yet even the festive atmosphere can't keep the shadows of the past from looming. As Feyre navigates her first Winter Solstice as High Lady, she finds that those dearest to her have more wounds than she anticipated--scars that will have far-reaching impact on the future of their Court.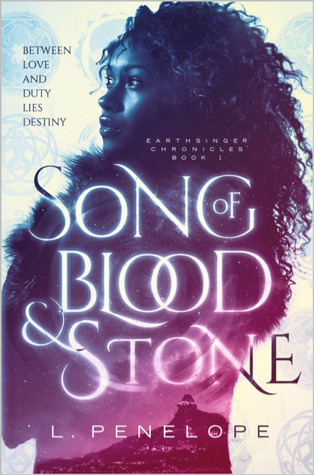 Song of Blood & Stone
(Earthsinger Chronicles #1)
by L. Penelope
Hardcover, 384 pages
Published May 1st 2018 by St. Martin's Press (first published January 8th 2015)
ISBN 1250148073
A treacherous, thrilling, epic fantasy about an outcast drawn into a war between two powerful rulers.

Orphaned and alone, Jasminda lives in a land where cold whispers of invasion and war linger on the wind. Jasminda herself is an outcast in her homeland of Elsira, where her gift of Earthsong is feared. When ruthless soldiers seek refuge in her isolated cabin, they bring with them a captive--an injured spy who threatens to steal her heart.

Jack's mission behind enemy lines to prove that the Mantle between Elsira and Lagamiri is about to fall nearly cost him his life, but he is saved by the healing Song of a mysterious young woman. Now he must do whatever it takes to save Elsira and it's people from the True Father and he needs Jasminda's Earthsong to do it. They escape their ruthless captors and together they embark on a perilous journey to save Elsira and to uncover the secrets of The Queen Who Sleeps.

Thrust into a hostile society, Jasminda and Jack must rely on one another even as secrets jeopardize their bond. As an ancient evil gains power, Jasminda races to unlock a mystery that promises salvation.

The fates of two nations hang in the balance as Jasminda and Jack must choose between love and duty to fulfill their destinies and end the war.
I Am Justice
(Band of Sisters #1)
by Diana Munoz Stewart
Mass Market Paperback, 384 pages
Published May 1st 2018 by Sourcebooks Casablanca
ISBN 1492662380
This bad-ass band of sisters plays for keeps.

She's ready to start a war
Justice Parish takes down bad guys. Rescued from the streets by the world-renowned Parish family, she joined their covert sisterhood of vigilante assassins. Her next target: a sex-trafficking ring in the war-torn Middle East. She just needs to get close enough to take them down...

He just wants peace
Sandesh Ross left Special Forces to found a humanitarian group to aid war-torn countries. But saving the world isn't cheap. Enter Parish Industries and limitless funding, with one catch— their hot, prickly PR specialist', Justice Parish. Their chemistry is instant and off-the-charts. But when Justice is injured and her cover blown, Sandesh has to figure out if he can reconcile their missions. With danger dogging their every move, their white-hot passion can change the world— if it doesn't destroy them first.
Two to Love
(Nights in Bliss, Colorado #2)
by Sophie Oak, Lexi Blake
Kindle Edition, 2nd edition, 345 pages
Published May 1st 2018 by DLZ Entertainment, LLC (first published December 23rd 2010)
ASINB07CL5PQRM
Three lost souls

Growing up in the eclectic, small town of Bliss was wonderful for Callie Sheppard. She loved everything about it, except for the lack of potential romantic partners. She only went wild once in her life, sharing a perfect weekend in Dallas with two incredible men she never thought she would see again. When they parted, she was left with a hole in her heart she feared would never be filled.

One romantic weekend

DEA agents Nathan Wright and Zane Hollister were thrilled when Callie agreed to spend the weekend with them. Just days away from a long, undercover assignment, they considered this passionate affair to be an ideal way to spend their last days of freedom. They never expected to fall in love. Leaving her behind was the hardest decision of their lives.

An unexpected reunion

Six years later, Callie is preparing to break in a new sheriff after Rye Harper walked out on the job. Her heart skips a few beats when the man walking through the door is none other than Nate Wright. Nate and Zane have come to Bliss, but their time undercover has left them broken and scarred. The boys are determined to win back Callie's heart. But when the criminals they took down come seeking revenge, Nate and Zane may have to save the strange little town of Bliss before they can reclaim the woman they love.
Until There Was Us
(The Montgomery Brothers #7)
by Samantha Chase
Kindle Edition, 1st edition, 384 pages
Published May 1st 2018 by Sourcebooks Casablanca
ASINB076BWSLP3
Megan Montgomery has always been the careful type. Except...one time at her cousin's wedding when she threw caution to the wind and had the steamiest hook-up of her life. But that was two years ago— why can't she stop thinking about it? So when Megan accepts a job at her cousin's company, she does everything she can to avoid Alex—knowing he'll shake up her carefully crafted world.

Alex Rebat's been living a good life. He loves his career and friends, but like Megan, hasn't been able to stop thinking about their passionate encounter. And once Megan moves to town, Alex makes it his personal goal to show her that maybe it's time to start taking a few more risks...
The Good Luck Sister
(Wildstone #1.5)
by Jill Shalvis
Kindle Edition, 147 pages
Published May 1st 2018 by Headline Eternal
ASINB078GW569M
This summer, romance blooms again in Wildstone!

After a difficult few years, Tilly Adams is ready for life to start going right. Though she has a case of first day nerves teaching art at the local community college, she knows it isn't anything a few snuggles from her rescue puppy won't cure. Until she sees Dylan Scott again, her one-time BFF and first love sitting in the front row.

Dylan knows he should've left well enough alone, but when he sees Tilly living her dream, he can't help but make contact. Ten years ago, he left Wildstone and everything in it behind, including Tilly. He had his reasons, but now he wants her back in his life, anyway he can get her.

When Tilly agrees to design the logo for Dylan's new helicopter touring company, it's business only...until she finds herself falling into his arms once again. Can she possibly open her heart back up to the only man who's ever broken it? But soon they're both realizing the truth - love always deserves a second chance.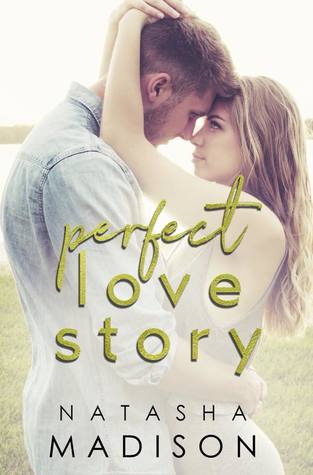 Perfect Love Story
(Love #1)
by Natasha Madison
Published May 1st 2018
Shake It Up
(Man of the Month #8)
by J. Kenner
Kindle Edition, 1st edition, 250 pages
Published May 1st 2018 by Martini & Olive Books
ASINB076BRJ7TP
There are a million reasons why I need to stop thinking about Taylor D'Angelo naked.

She's too young for me, for starters.

She's too ambitious.

She's my job.

Romance was the last thing on my mind when I agreed to look into her stalker as a favor.

Now, she's all I can think about--and in every position I can imagine.

I'm not the only one obsessing.

The threats against her are intensifying along with our connection.

If I give in, if I let our bodies take over, it could draw her stalker out.

Our passion could save her.

Or it could destroy us both.

Meet Mr. August - He'll do anything to protect her.
The Marriage Arrangement
(Marriage to a Billionaire #4.5)
by Jennifer Probst
Kindle Edition, 125 pages
Published May 1st 2018 by Evil Eye Concepts, Incorporated
ASINB077PD5PXN
From New York Times and USA Today bestselling author Jennifer Probst comes a new story in her Marriage to a Billionaire series. The Book of Spells returns in this sparkling addition to the series!

She had run from her demons…

Caterina Victoria Windsor fled her family winery after a humiliating broken engagement, and spent the past year in Italy rebuilding her world. But when Ripley Savage shows up with a plan to bring her back home, and an outrageous demand for her to marry him, she has no choice but to return to face her past. But when simple attraction begins to run deeper, Cat has to decide if she's strong enough to trust again…and strong enough to stay…

He vowed to bring her back home to be his wife…

Rip Savage saved Windsor Winery, but the only way to make it truly his is to marry into the family. He's not about to walk away from the only thing he's ever wanted, even if he has to tame the spoiled brat who left her legacy and her father behind without a care. When he convinces her to agree to a marriage arrangement and return home, he never counted on the fierce sexual attraction between them to grow into something more. But when deeper emotions emerge, Rip has to fight for something he wants even more than Winsor Winery: his future wife.
Bro Code
by Kendall Ryan
Paperback, 1st Edition, 340 pages
Published May 1st 2018 by CreateSpace
ISBN 1985642301
There's pretty much only one rule when you're a guy.

Don't be a douche.

Turns out, the fastest way to break that rule is to fall for your best friend's sister.

Ava's brilliant, sharp-tongued, gorgeous, and five years younger than me.

She's the sexual equivalent of running with scissors. In a word, she's dangerous. And completely off-limits.

Falling for her could ruin everything.

Yet I can't seem to stop, even when her company is threatened by a lawsuit, and my promotion hinges on representing the opposing client—and winning.

I can't see a way out of this mess that doesn't end in a broken friendship, a broken heart, or a ruined career.

I may have broken the bro code when I fell for Ava. But do I have the balls to handle what comes next?
Lennon Reborn
(Preload #4)
by Scarlett Cole
Kindle Edition, 1st edition, 384 pages
Published May 1st 2018 by Swerve
ASINB078GRRYCM
From the queen of heart-pounding, sexy, emotional romance Scarlett Cole comes Lennon Reborn, a stunning, shattering rock star romance in the Preload series.

Lennon McCartney is not a broken man. Because being broken implies being whole once. When a horrific accident deprives him of the one thing he loves—his talent as a fierce and explosive drummer—Lennon is left with a life chained by an abusive mother, by crushing guilt over a tragic past. A life he doesn't want.

Dr. Georgia Starr is a legend. She's one of the most successful neurosurgeons in the world, coming from a long-line of respected New York doctors. Her life is built around solving complex medical cases in order to bring relief and hope to sick children. But the one problem she can't solve is how to live her life. How to be shake loose the burden of being her elitist, arrogant father's daughter. How to be free.

Can a man who despises his life and a woman who desperately needs to live find the answers, and love, with each other?
All's Fair in Love and Wolf
(Heart of the Wolf #25)
by Terry Spear
Mass Market Paperback, 352 pages
Published May 1st 2018 by Sourcebooks Casablanca
ISBN 1492655813
The Silver Town wolf pack has your back

Wolf shifter Sarandon Silver's in trouble with the law, and bounty hunter she-wolf Jenna St. James is determined to bring him in for trial.

Lucky for Sarandon, the entire Silver Town pack is ready to fight for his innocence. But until the case is solved, Jenna's sticking to Sarandon like glue...
Bound for Eden
(Frontiers of the Heart #1)
by Tess LeSue
Mass Market Paperback, 304 pages
Published May 1st 2018 by Berkley (first published June 20th 2016)
ISBN 0451492579
The first novel in a new western historical romance series that will take readers for the ride of their lives on the Oregon Trail.

Alexandra Barratt has found the perfect man—it's a shame he thinks she's a boy...

Fleeing from the murderous Grady brothers, Alexandra disguises herself as a boy and joins a frontier party heading West, with her brother and sister in tow. The wagon train is captained by the irresistible Luke Slater, who's never met a woman he couldn't charm.

At first, Alex can't believe the way every woman in town falls at Luke's feet, including her suddenly flirtatious sister. But when she sees him naked in the bathtub, she finds herself swooning over him too. If only she could wash the muck of her face and show him who she really is. Unfortunately she has more pressing concerns...

The Gradys aren't about to let Alex, nor the small fortune she stole from them, slip through their fingers. Only by maintaining her ruse does she have a chance of protecting her family. But fate, it seems, is conspiring against her.
Someone to Care
(Westcott #4)
by Mary Balogh
Mass Market Paperback, 384 pages
Published May 1st 2018 by Berkley
ISBN 0399586083
Once the Countess of Riverdale, Viola Kingsley throws all caution to the wind when adventure calls in the form of a handsome aristocrat...

Two years after the death of the Earl of Riverdale, his family has overcome the shame of being stripped of their titles and fortune—except for his onetime countess, Viola. With her children grown and herself no longer part of the social whirl of the ton, she is uncertain where to look for happiness—until quite by accident her path crosses once again with that of the Marquess of Dorchester, Marcel Lamarr.

Marcel Lamarr has been a notorious womanizer since the death of his wife nearly twenty years earlier. Viola caught his eye when she herself was a young mother, but she evaded his seduction at the time. A prize that eluded him before, she is all the more irresistible to him now although he is surprised to discover that she is as eager now for the excitement he offers as he is himself.

When the two defy convention and run away together, they discover that the ties of respectability are not so easily severed, and pleasure can ensnare you when you least expect it.
A Duke Like No Other
(Playful Brides #9)
by Valerie Bowman
Mass Market Paperback, 352 pages
Published May 1st 2018 by St. Martin's Paperbacks
ISBN 1250121736
General Mark Grimaldi is devoted to his service for the Crown, risking his life and giving up everything for his career. The political promotion he's always wanted is now within his reach, but he needs to convince his estranged wife to return to England and play the role of happy bride in order for him to get the position.

Nicole Huntington Grimaldi has spent the past ten years in France, not having seen her husband since she left England. But now he's on her doorstep, asking her to return with him, and Nicole sees the opportunity to get something out of this deal. So she agrees, on one condition: she wants a baby.

A Duke Like No Other is a Regency spy caper with Valerie Bowman at her best as husband and wife match wits and may just fall in love in the process.
MAY 7th
Recipe for Disaster
(Men of the Secret Service #1)
by Tracy Solheim
ebook
Published May 7th 2018 by Tule Publishing
Secret Service Agent Griffin Keller always gets his man. And his woman. In pursuit of an international counterfeiter known only as "The Artist", Griffin stumbles across paintings stolen from the White House and swapped with forgeries. His only clue to the thief's identity–a dish towel from the White House kitchen.

White House pastry chef Marin Chevalier desperately needs a date to her cousin's society wedding. Unfortunately, her busy schedule leaves her little opportunity to meet eligible men. When a sexy Secret Service agent shows up in her kitchen—and just about everywhere else she goes—Marin believes she's finally met the perfect date. But when a series of frightening accidents and near misses plague her, Marin must rely on Griffin as more than just her "plus-one."

As dead bodies begin to pile up around Marin, Griffin is convinced she's the link to The Artist. Too bad the curvy chef has gotten under his skin like no other woman. When the clues finally fall into place and Griffin realizes Marin is not the suspect, but instead the target, he'll risk everything in his arsenal to keep her safe.
MAY 8th
Can't Fight the Feeling
(Nashville Dreams #3)
by Sandy James
Paperback, 320 pages
Expected publication: May 8th 2018 by Forever Yours
ISBN 1455595659
In Nashville the men are strong, the women are bold, and love comes to those willing to fight for it.

Russ Green is an expert at keeping people out - physically and emotionally. After a career-ending injury, the former quarterback was lucky to find a place as a bouncer at Words & Music. All he wants to do now is stay out of the limelight - alone. With his background, he's nobody's Prince Charming. His life is routine, and he likes it that way. Gym, work, home. No surprises. Until a bar brawl lands him in the emergency room, and in some very capable hands...

Nurse Joslynn Wright found her calling during a childhood bout of leukemia. While the fast-paced ER keeps her adrenaline pumping, it's nothing compared to being with Russ. Her illness made her cautious, though, and Russ's closed-off nature certainly doesn't make things any easier. But she can't help being intrigued by the contradiction of a burly bouncer who can gently strum a guitar. If she's learned anything in Nashville, it's that love may take work, but the rewards can be well worth the effort...
Straight Up Love
(The Boys of Jackson Harbor #2)
by Lexi Ryan
Expected publication: May 8th 2018
MAY 15th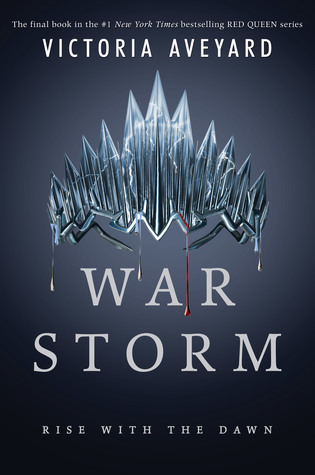 War Storm
(Red Queen #4)
by Victoria Aveyard
Hardcover, 672 pages
Expected publication: May 15th 2018 by HarperTeen
ISBN 0062422995
VICTORY COMES AT A PRICE.

Mare Barrow learned this all too well when Cal's betrayal nearly destroyed her. Now determined to protect her heart—and secure freedom for Reds and newbloods like her—Mare resolves to overthrow the kingdom of Norta once and for all… starting with the crown on Maven's head.

But no battle is won alone, and before the Reds may rise as one, Mare must side with the boy who broke her heart in order to defeat the boy who almost broke her. Cal's powerful Silver allies, alongside Mare and the Scarlet Guard, prove a formidable force. But Maven is driven by an obsession so deep, he will stop at nothing to have Mare as his own again, even if it means demolishing everything—and everyone—in his path.

War is coming, and all Mare has fought for hangs in the balance. Will victory be enough to topple the Silver kingdoms? Or will the little lightning girl be forever silenced?

In the epic conclusion to Victoria Aveyard's stunning series, Mare must embrace her fate and summon all her power… for all will be tested, but not all will survive.
Stripped
(Blue HEAT #1)
by Tara Wyatt
ebook, 384 pages
Expected publication: May 15th 2018 by Avon Impulse
ISBN 0062792474
Detective Sawyer Matthews isn't just having a bad day—he's having the worst day. His hunt for the criminal who killed his team member has stalled and now… he's got to play nice with his new, totally unwanted partner. It's not that she isn't qualified, or that he doesn't like her—it's because he knows what she looks like naked. So very, very naked.

Brooke Simmons finally landed her dream job working for H.E.A.T, an elite undercover detective squad, and she's not giving up simply because she had a one-night-stand with her sullen—but undeniably sexy—new partner. They'll just have to keep it professional. Easier said than done, considering their first case requires Sawyer to infiltrate a drug cartel operating out of a male strip show. Watching him do his best Magic Mike impression every night isn't just hot—it's torture.

Sawyer doesn't need any distractions, yet his attraction to Brooke is explosive and he can't resist going for round two. Or three. Or four. But as their investigation progresses and danger mounts, they'll have to put their jobs, hearts, and lives on the line to fight… for each other, for survival, and for justice.
Melt for You
(Slow Burn #2)
by J.T. Geissinger
Kindle Edition, 344 pages
Expected publication: May 15th 2018 by Montlake Romance
ASINB0777PYT6J
A wallflower gets seduction tips from a playboy athlete—until love changes the rules.

Socially awkward Joellen Bixby has a date every Saturday—with her cat, a pint of ice cream, and fantasies of the way-too-handsome Michael Maddox. She'd give anything to win over the unattainable CEO of her firm, but how can she when she blends in so well with her cubicle? The answer may be closer than she thinks.

Cameron McGregor is a cocky, tattooed Scottish rugby captain who just moved in next door. He's not Jo's type—at all—but the notorious playboy is offering to teach the wallflower everything he knows about inspiring desire. Though a lot of women have rumpled Cam's kilt, Jo is special. Far from the ugly duckling she thinks she is, in Cam's eyes she's sharp, funny, and effortlessly sexy. Now, thanks to him, Jo is blooming with confidence and has the man of her dreams within reach.

Unfortunately for Cam, he's just helped to push the woman of his dreams into the arms of another man—and now he's in the fight of his life to keep this beauty from getting away.
The Wright Love
(Wright Love Duet #1)
by K.A. Linde
Expected publication: May 15th 2018 by K.A. Linde Inc.
AMAZON
Expected publication: May 20th 2018
AMAZON
MAY 22nd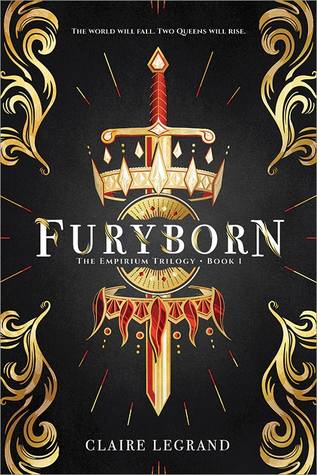 Furyborn
(Empirium #1)
by Claire Legrand
Hardcover, 512 pages
Expected publication: May 22nd 2018 by Sourcebooks Fire
ISBN 1492656623
Follows two fiercely independent young women, centuries apart, who hold the power to save their world...or doom it.
When assassins ambush her best friend, the crown prince, Rielle Dardenne risks everything to save him, exposing her ability to perform all seven kinds of elemental magic. The only people who should possess this extraordinary power are a pair of prophesied queens: a queen of light and salvation and a queen of blood and destruction. To prove she is the Sun Queen, Rielle must endure seven trials to test her magic. If she fails, she will be executed...unless the trials kill her first.

A thousand years later, the legend of Queen Rielle is a mere fairy tale to bounty hunter Eliana Ferracora. When the Undying Empire conquered her kingdom, she embraced violence to keep her family alive. Now, she believes herself untouchable--until her mother vanishes without a trace, along with countless other women in their city. To find her, Eliana joins a rebel captain on a dangerous mission and discovers that the evil at the heart of the empire is more terrible than she ever imagined.

As Rielle and Eliana fight in a cosmic war that spans millennia, their stories intersect, and the shocking connections between them ultimately determine the fate of their world--and of each other.
Fighting for Everything
(Warrior Fight Club #1)
by Laura Kaye
Expected publication: May 22nd 2018
Rogue Royalty
(Savage Trilogy #3)
by Meghan March
ebook, 300 pages
Expected publication: May 22nd 2018 by Red Dress Press
ISBN139781943796106
New York Times, #1 Wall Street Journal, and USA Today bestselling author Meghan March concludes the story of her next devastating and damaged anti-hero in the final book in the Savage Trilogy, Rogue Royalty.

Unthinkable. Unbelievable. Inconceivable.

I don't recognize what my life has become. I can't tell where the lies end and the truth begins anymore.

He came into my world and urged me out of my safe little corner.

All my dreams are coming true except the one thing I want most—my own happy ending.

But I'll fight for it.

For now.

For always.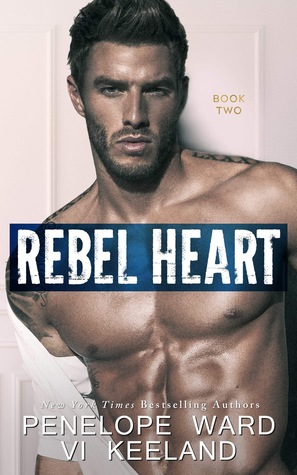 Rebel Heart
(Rush Series Duet #2)
by Penelope Ward and Vi Keeland
ebook, 300 pages
Expected publication: May 22nd 2018
From New York Times Bestselling authors Penelope Ward and Vi Keeland, comes the second book in a new, sexy duet. A full summer in a beach house became a lot more interesting when I met my new boss. More interesting…and complicated.
Beneath the Scars
(Masters of the Shadowlands #13)
by Cherise Sinclair
ebook
Expected publication: May 22nd 2018
Josie doesn't need any help raising her son.

Pregnant at sixteen, Josie learned the hard way about men and their empty promises. She picked herself up and is raising her eleven-year-old son. By herself. And that's the way she intends it to stay. Unfortunately, her impressionable boy becomes fascinated by the scruffy, intimidating biker who lives next door.

The scars on Holt's face are only the most visible of his wounds.

Out of the hospital after being attacked in his own damn house, Holt is coming to terms with the fact that his scars frighten people. Like his now-ex-girlfriend who ran after one look at him. Like his redheaded neighbor who hauled her boy away as if Holt was a serial killer. Fine. He'll give the pretty bartender all the space she wants.

The Shadowlands will bring them together…

When Josie starts bartending in the exclusive, private club, she discovers her neighbor is a member. And a Master--a skilled powerful Dom who can make her fantasies come true. Slowly, the firefighter breaks down the walls around her heart, teaching her how to trust. How to love...

But when her son's choices lead to disaster, can their relationship survive?
AMAZON
MAY 23rd
Dirty Rich Cinderella Story
(Dirty Rich #2)
by Lisa Renee Jones
Kindle Edition, 1st Edition, 250 pages
Expected publication: May 23rd 2018 by Julie Patra Publishing
ASINB07CGLGKC6
A sexy standalone...

Seduced for a night. Taken forever.

With only nine months left at Stanford, and despite being top of her law school class, Lori Havens takes leave to care for her sick mother. That means she juggles three jobs, the best of which is researcher for novelist, and syndicated columnist of "Cat Does Crime," Cat Summer.

One evening after finishing up her work at Cat's apartment building, Lori has an encounter with a sexy stranger, and does something out of character. She goes home with him. The night is perfect, he's perfect, wealthy, powerful and from out of town. Morning comes, and despite their connection, Lori leaves before he finds out she's far from the equal he believes her to be. She's not a charity case and she's not after his money. She will make her own. In other words, she leaves before her prince charming finds out she's no princess.

Flash forward a few months, Lori's mother is healing, and Cat's husband, Reese, has merged his firm with another and Lori lands an internship there, with school credit and scholarship money.. Everything is falling into place. That is until fate reveals a wicked twist of events and Lori walks into a conference room to find her new boss, Cole Brooks, one of the partners, is her one-night prince charming. One sizzling shared look across a boardroom, and it's clear: this man is not done with her. It's not long before Lori is informed that she'll be working high profile cases with her one night prince charming which will require long nights and travel, starting immediately.
MAY 29th
The Surviving Girls
(Hidden Sins #3)
by Katee Robert
Kindle Edition, 1st edition, 282 pages
Expected publication: May 29th 2018 by Montlake Romance
ASINB077XGTQPB
A fierce survivor and a fearless FBI agent battle a copycat serial killer in a gripping thriller from New York Times and USA Today bestselling author Katee Robert.

Twelve years ago, Lei Zhang and her friend Emma Nilsson miraculously lived through the notorious Sorority Row Murders that left twenty-one of their sisters dead. Still wrestling with the trauma but finally out of the limelight, Lei and Emma are now devoted to helping other victims find closure. But most disturbing for Lei—beyond the gut-wrenching survivor guilt—is that the killer was her boyfriend. He's behind bars, but she'll never lower her guard again.

When a copycat killer targets Lei and Emma, FBI Agent Dante Young is put in charge of anticipating the sociopath's every move. But what he doesn't expect is his immediate and overpowering attraction to Lei. The closer they get to each other, the more desperate and terrifying the questions become: Who wants to finish what the killer started—and why?

Now Agent Young vows to protect Lei at all costs. If they have any chance of a future together, first they have to stay alive…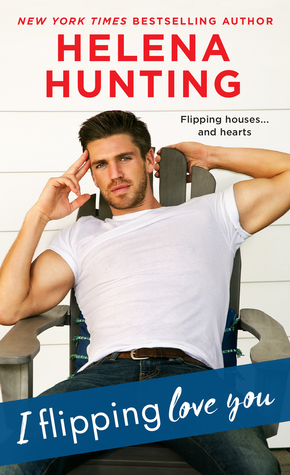 I Flipping Love You
(Shacking Up #3)
by Helena Hunting
Paperback, 320 pages
Expected publication: May 29th 2018 by St. Martin's Paperbacks
ISBN 1250183979
A new kind of love story about flipping houses, taking risks, and landing that special someone who's move-in ready…

SHE'S GOT CURB APPEAL

Rian Sutter grew up with the finer things in life. Spending summers in The Hamptons was a normal occurrence for her until her parents lost everything years ago. Now Rian and her sister are getting their life, and finances, back on track through real estate. Not only do they buy and sell houses to the rich and famous, but they finally have the capital to flip their very own beachfront property. But when she inadvertently catches the attention of a sexy stranger who snaps up every house from under her, all bets are off…

HE'S A FIXER UPPER

Pierce Whitfield doesn't normally demo kitchens, install dry wall, or tear apart a beautiful woman's dreams. He's just a down-on-his-luck lawyer who needed a break from the city and agreed to help his brother work on a few homes in the Hamptons. When he first meets Rian, the attraction is undeniable. But when they start competing for the same pieces of prime real estate, the early sparks turn into full-blown fireworks. Can these passionate rivals turn up the heat on their budding romance — without burning down the house?
Speakeasy
(True North #5)
by Sarina Bowen
Expected publication: May 29th 2018
Shadow Keeper
(Shadow #3)
by Christine Feehan
Kindle Edition, 400 pages
Expected publication: May 29th 2018 by Berkley
ASINB075C2FSKZ
One family brings its own brand of justice to the streets of Chicago's shadowy underworld as #1 New York Times bestselling author Christine Feehan returns to a series hot enough to burn...

The paparazzi can't get enough of infamous bad boy Giovanni Ferraro. But unknown to them--and the women he beds--he's just playing a role. Keeping the spotlight on himself keeps it off the family business. And if this lethal shadow rider can't hunt in the dark, he'll find his pleasure elsewhere...

Sasha Provis grew up on a Wyoming ranch and thought she knew how to protect herself from predators. But in the nightclub where she works, she's fair game--until one of the owners steps in to protect her. Giovanni is gorgeous. He's dangerous. And his every touch takes her breath away.

The devil at her heels may have finally met its match...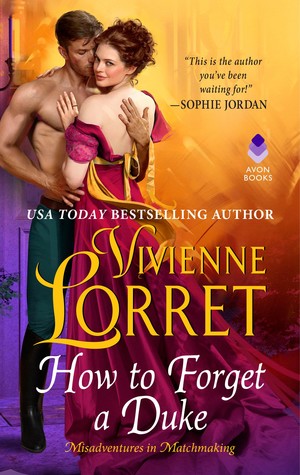 How to Forget a Duke
(Misadventures in Matchmaking #1)
by Vivienne Lorret
ebook, 384 pages
Expected publication: May 29th 2018 by Avon
ISBN 006268549X
The Bourne Matrimonial Agency has one rule: Never fall in love with the client. A simple thing to remember...unless you're a matchmaker with amnesia.

The Duke of Rydstrom needs a wife. Preferably one with a large fortune and a complete lack of curiosity. The last thing he needs is a meddling matchmaker determined to dig up his dark family secrets.

All Jacinda wants is to find a bride for a duke. How hard could that be? He's handsome, enigmatic...and hiding something. She's sure of it. Determined to discover what it is, she travels to his crumbling cliffside estate. Yet, by the time she washes up on his beach, she can no longer remember who she is or why the duke is so familiar to her. All she knows is that his kisses are unforgettable—and she intends to use every skill she can to discover what's in his heart.

When Miss Bourne can't remember what brought her to his ancestral home, Rydstrom intends to keep it that way. Yet as the days pass, his true challenge will be safeguarding his secret while resisting this woman who—confound it all—may well be his perfect match.
Too Wilde to Wed
(The Wildes of Lindow Castle #2)
by Eloisa James
ebook, 384 pages
Expected publication: May 29th 2018 by Avon
ISBN 0062692402
The handsome, rakish heir to a dukedom, Lord Roland Northbridge Wilde—known to his friends as North—left England two years ago, after being jilted by Miss Diana Belgrave. He returns from war to find that he's notorious: polite society has ruled him "too wild to wed."

Diana never meant to tarnish North's reputation, or his heart, but in her rush to save a helpless child, there was no time to consider the consequences of working as a governess in Lindow Castle. Now everyone has drawn the worst conclusions about the child's father, and Diana is left with bittersweet regret.

When North makes it clear that he still wants her for his own, scandal or no, Diana has to fight to keep from losing her heart to the man whom she still has no intention of marrying.

Yet North is returning a hardened warrior—and this is one battle he's determined to win.

He wants Diana, and he'll risk everything to call her his own.
All the Little Lights
by Jamie McGuire
Kindle Edition
Expected publication: May 29th 2018
From #1 New York Times bestselling author Jamie McGuire comes a riveting tale of first love that starts young but runs deep.

The first time Elliott Youngblood spots Catherine Calhoun, he's just a boy with a camera, and he's never seen a sadder and more beautiful sight. Both Elliott and Catherine feel like outcasts, yet they find an easy friendship with each other. But when Catherine needs him most, Elliott is forced to leave town.

Elliott finally returns, but he and Catherine are now different people. He's a star high school athlete, and she spends all her free time working at her mother's mysterious bed-and-breakfast. Catherine hasn't forgiven Elliott for abandoning her, but he's determined to win back her friendship…and her heart.

Just when Catherine is ready to fully trust Elliott, he becomes the prime suspect in a local tragedy. Despite the town's growing suspicions, Catherine clings to her love for Elliott. But a devastating secret that Catherine has buried could destroy whatever chance of happiness they have left.
MAY 30th
Ruthless Magic
(Conspiracy of Magic #1)
by Megan Crewe
ebook
Expected publication: May 30th 2018
In the contest to keep their magic, the only options may be die... or kill.

Each year, the North American Confederation of Mages assesses every sixteen-year-old novice. Some will be chosen. The rest must undergo a procedure to destroy their magical ability unless they prove themselves in the mysterious and brutal Mages' Exam.

Disadvantaged by her parents' low standing, Rocío Lopez has dedicated herself to expanding her considerable talent to earn a place in the Confederation. Their rejection leaves her reeling—and determined to fight to keep her magic.

Long ashamed of his mediocre abilities, Finn Lockwood knows the Confederation accepted him only because of his prominent family. Declaring for the Exam instead means a chance to confirm his true worth.

Thrown into the testing with little preparation, Rocío and Finn find themselves becoming unlikely allies—and possibly more. But the Exam holds secrets more horrifying than either could have imagined. What are the examiners really testing them for? And as the trials become increasingly vicious, how much are they willing to sacrifice to win?

The first in a new series by USA Today bestselling author Megan Crewe, Ruthless Magic combines the magic of Harry Potter with the ferocity of The Hunger Games alongside a poignant romance. Fans of Cassandra Clare and Holly Black, look no further for your next urban fantasy fix!
MAY 31st
Mogul
by Katy Evans
Kindle Edition, 4 pages
Expected publication: May 31st 2018
A brand new contemporary romance from New York Times, Wall Street Journal, and USA Today bestselling author Katy Evans.

He's my most delicious secret.
The hot Suit I had a one-night stand with one evening.
I didn't know anything about him, not even his name.
Only that we shared a taxi, and he was staying at the hotel where I worked.
We met in room 1103. Where he commanded not only my body but my soul.
The next day he was gone and I only had a memory of him.
I could still taste his kisses, feel his demanding touch.
I searched for him for months. Daydreaming about him. Wondering if I'd ever find him.
Until the day I find myself staring face to face with his jeweled black eyes again.
He says lets keep it casual, and my heart knows that falling for this workaholic in a three-thousand-dollar suit is off the table.
Because he has a secret. One that's a deal breaker for me.
My Suit has a name.
Ian Ford.
And this is our story.