Ready to fall in love with a villain? A brand new dark romance, VERONA BLOOD by Lili St.Germain , hits e-readers everywhere on February 25th!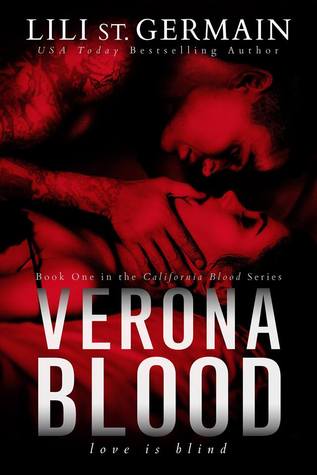 Verona Blood
(California Blood #1)
by Lili St. Germain
Paperback, 1st edition
Expected publication: February 27th 2018 by CreateSpace Independent Publishing Platform
ISBN 1983692891
San Francisco is going to burn if the coveted princess of California's criminal underworld isn't returned to her family in one piece …
Avery Capulet is missing.

Taken by a madman. Kept in the dark.

She might not survive.
He'll use her body. Destroy her mind. All before he ever lays a hand on her.

Rome Montague is a drug dealer. A criminal. A thief.

And he needs the secrets Avery and her family are keeping – even if it means cutting them out of her pretty Capulet flesh.

Rome Montague is missing – but nobody will miss him.

Not that it matters; After the things he's done to this girl, he doesn't deserve to be found.
About the Author:
Lili writes dark, disturbing romance. Her #1 bestselling Gypsy Brothers series was created in a serial format – quick, intense episodes released frequently with some wicked cliffhangers. The Gypsy Brothers series focuses on a morally bankrupt biker gang and the girl who seeks her vengeance upon them. The Cartel series is a prequel trilogy of full-length novels that explores the beginnings of the club, to be released in 2015 by HarperCollins.

Lili quit corporate life to focus on writing and so far is loving every minute of it. Her other loves in life include her gorgeous husband and beautiful daughter, good coffee, Tarantino movies and spending hours on Pinterest.

She loves to read almost as much as she loves to write. http://www.lilisaintgermain.com