It's the month of LOVE and there is SO much to love with all of these new book releases!!!
Shadowsong
(Wintersong #2) by S. Jae-Jones was one of our most anticipated releases of 2018.
The Last Wolf
(The Legend of All Wolves #1) by Maria Vale is quied up to read next on my Kindle. Ah, and Kresley Cole's
The Dark Calling
I. Cannot. Wait. For. Hurry, hurry, hurry! Gimme, gimmie, gimmie!
Verona Blood
looks like an intriguing twist on Romeo and Juliet! Laura Kaye has a new book coming as well! Which books are you most looking forward to for the month of February?
*This list may be updated throughout the month.
Tarnished City
(Dark Gifts #2)
by Vic James
Kindle Edition, 352 pages
Published February 5th 2018 by Del Rey (first published September 5th 2017)
ASINB01MTZLUR8
A corrupted city. A dark dream of power.

Luke is a prisoner, condemned for a murder he didn't commit. Abi is a fugitive, desperate to free him before magic breaks his mind. But as the Jardines tighten their grip on a turbulent Britain, brother and sister face a fight greater than their own.

New alliances and old feuds will remake the nation, leaving Abi and Luke questioning everything – and everyone – they know. And as Silyen Jardine hungers for the forgotten Skill of the legendary Wonder King, the country's darkest hour approaches. Freedom and knowledge both come at a cost. So who will pay the price?
February 6th
Shadowsong
(Wintersong #2)
by S. Jae-Jones
Hardcover, 384 pages
Expected publication: February 6th 2018 by Wednesday Books
ISBN 1250129133
Six months after the end of Wintersong, Liesl is working toward furthering both her brother's and her own musical careers. Although she is determined to look forward and not behind, life in the world above is not as easy as Liesl had hoped. Her younger brother Josef is cold, distant, and withdrawn, while Liesl can't forget the austere young man she left beneath the earth, and the music he inspired in her.

When troubling signs arise that the barrier between worlds is crumbling, Liesl must return to the Underground to unravel the mystery of life, death, and the Goblin King—who he was, who he is, and who he will be. What will it take to break the old laws once and for all? What is the true meaning of sacrifice when the fate of the world—or the ones Liesl loves—is in her hands?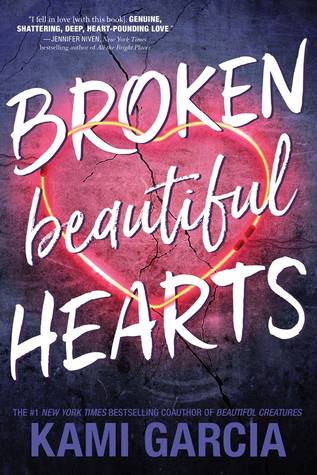 Broken Beautiful Hearts
by Kami Garcia
Hardcover, 416 pages
Expected publication: February 6th 2018 by Imprint
ISBN 1250079209
Before, Peyton was a star soccer player with the perfect boyfriend, Reed. Now, she has a torn knee ligament, a scholarship on the line, and a shattered sense of self. No one believes Reed pushed her, causing her injury, and Peyton just wants to leave the trauma behind. Living with her uncle and twin cousins in their small, football-obsessed town seems like a great escape plan.

There, Peyton meets Owen—high school classmate and local MMA fighter. Though Owen is charming and gentle, Peyton is determined to repress her growing attraction. But when her old and new life collide, Peyton must reclaim the truth of her past in order to save her future.
Midnight Valentine
by J.T. Geissinger
Kindle Edition, 340 pages
Expected publication: February 6th 2018 by J.T. Geissinger, Inc.
ASINB077CR2BK1
A hauntingly powerful love story in the tradition of The Notebook and The Time Traveler's Wife.

True love never dies.

Megan and Cassidy were childhood sweethearts who thought they would be together forever. Fate had other plans. Soon after they were married, Cass's life was tragically cut short. Still grieving her soul mate five years later, Megan moves to the small town of Seaside, Oregon, hoping to rebuild her life.

Her first night there, she meets the town recluse, Theo. Withdrawn, guarded, and mysteriously silent since a terrible accident left him scarred, Theo takes an instant and inexplicable dislike to Megan. But as their paths cross again and again, Megan becomes convinced there's more to Theo than meets the eye. When she discovers the reason for his silence, his nightmares, and especially his pointed dislike, Megan becomes convinced of something far more astonishing.

Is a second chance at a once-in-a-lifetime love possible, or is a broken heart the cruelest kind of liar?
How the Light Gets In
(Cracks Duet #2)
by L.H. Cosway
ebook
Expected publication: February 6th 2018 by L.H. Cosway
ISBN139781370687909
He came back to me 16 minutes and 59 seconds into Beethoven's Symphony no. 7.

We parted amid tragedy, so it seemed poetic. Dylan O'Dea, my childhood sweetheart, had once meant everything to me. Now we were strangers, and honestly, after eleven years I never thought I'd see him again.

I lived in the world of the average, of getting paid by the hour and budgeting to make ends meet. But Dylan, he lived in the world of wealth and success. He'd achieved the great things I always suspected he would. The dissatisfaction he'd felt as a teenager had obviously been an excellent motivator.

He started a business from scratch, pioneered a brand, and created perfumes adored by women across the globe. I was just one of the people who'd been there before. Now he was living his best life in the after.

And me, well, I'd been in a dark place for a while. Slowly but surely, I was letting the light back in, but there was something missing. I was an unfinished sentence with an ellipsis at the end. And maybe, if I was brave enough to take the chance, Dylan could be my happy ending.
She Regrets Nothing
by Andrea Dunlop
Paperback, 400 pages
Expected publication: February 6th 2018 by Washington Square Press
ISBN 1501155989
In the tradition of The Emperor's Children and The House of Mirth, the forgotten granddaughter of one of New York's wealthiest men is reunited with her family just as she comes of age—and once she's had a glimpse of their glittering world, she refuses to let it go without a fight.

When Laila Lawrence becomes an orphan at twenty-three, the sudden loss unexpectedly introduces her to three glamorous cousins from New York who show up unannounced at her mother's funeral. The three siblings are scions of the wealthy family from which Laila's father had been estranged long before his own untimely demise ten years before.

Two years later, Laila has left behind her quiet life in Grosse Point, Michigan to move to New York City, landing her smack in the middle of her cousins' decadent world. As the truth about why Laila's parents became estranged from the family patriarch becomes clear, Laila grows ever more resolved to claim what's rightfully hers. Caught between longing for the love of her family and her relentless pursuit of the lifestyle she feels she was unfairly denied, Laila finds herself reawakening a long dead family scandal—not to mention setting off several new ones—as she becomes further enmeshed in the lives and love affairs of her cousins. But will Laila ever, truly, belong in their world? Sly and sexy, She Regrets Nothing is a sharply observed and utterly seductive tale about family, fortune, and fate—and the dark side of wealth.
Room for Two
(Breakfast in Bed #2)
by Sydney Landon
Kindle Edition, 304 pages
Expected publication: February 6th 2018 by Berkley
ASINB07142FSZC
When Asher Jackson, the playboy co-owner of the Oceanix Hotel Chain, meets Dana Anders, manager of the gourmet coffee shop within the Oceanix Resort, he longs to strike up a good rapport with her. But to his surprise, his typical charm immediately fails him and he can't help but provoke her with sarcastic remarks at every turn.

Even though Dana can give as good as she gets, she's confused by Asher's hostility toward her--especially when she harbors a secret attraction toward him. When she finds herself with unexpected bills to pay, Dana strikes up a deal; Dana will pose as Asher's jealous wife and drive away the lingering ex-girlfriends that Asher desperately wants to get rid of. Asher hasn't engaged in a serious relationship since his heart was broken five years previously, so he thinks playing husband to a fake wife won't be a problem. But as the relationship continues he's no longer quite so certain. And as the line between false animosity and real attraction becomes blurred, Dana begins to realize that the one thing she wants is what she's pretending to already have.
One More Promise
(Band on the Run #2)
by Samantha Chase
Kindle Edition, 352 pages
Expected publication: February 6th 2018 by Sourcebooks Casablanca (first published February 1st 2018)
ASINB072YXFLFG
Ambitious Paige Walters is ecstatic when she's hired to recruit musicians for a literacy campaign—it's her chance to prove she's got the chops to make it in the family business. She certainly isn't going to let some fallen idol screw it up. But as the work brings Paige and Dylan closer together, their attraction grows...and so do their challenges...
Reed
(Cold Fury Hockey #10)
by Sawyer Bennett
Kindle Edition, 224 pages
Expected publication: February 6th 2018 by Loveswept
ASINB071NR4NN2
Hockey season may be over, but in New York Times bestselling author Sawyer Bennett's new novel, a Carolina Cold Fury heartbreaker is heating things up off the ice and eager to score with the girl next door.

No one skates like Reed Olson. In the off-season, no one plays like him either. After back-to-back championships, Reed craves a different kind of action. Good thing there's no shortage of women ready for a summer fling with a sports star. Reed has a specific type—blond, busty, not too bright—and a little black book full of options. But when his bed starts rocking, it's his unexpectedly sexy neighbor who comes knocking. And the brainy beauty is impossible to ignore.

Josie Ives desperately needs something her celebrity neighbor obviously doesn't: sleep. His headboard banging against the wall is keeping her up at night—not to mention inspiring some very naughty dreams. Reed is everything she imagined: a little too good-looking, with a body that puts Greek gods to shame. But he's also funny and charming—a tempting combination. Josie's the opposite of his type, yet the chemistry between them is undeniable. Their friendship certainly has its benefits, and it's heating up to be so much more.
The Bastard's Bargain
(The O'Malleys #6)
by Katee Robert
Kindle Edition
Expected publication: February 6th 2018 by Forever
ASINB071ZYWPL5
When Keira O'Malley was a child, she used to picture her perfect wedding. The flowers. The dress. Her husband. But nothing could have prepared her for saying "I do" to Dmitri Romanov—cold, domineering and always one step ahead of everyone else in the ever-shifting power plays of New York City. She agreed to his bargain to secure peace for her family, and she may want the bastard more than she'd ever admit, but she'll be damned if she'll make this marriage easy for him.

Dmitri knows better than to underestimate Keira for one second. Molten desire smolders between them, a dangerous addiction neither can resist. But his enemies are already on the move, and he needs every ounce of his legendary focus and control to keep them alive. Keira could just be his secret weapon—if she doesn't bring him to his knees first.
Devastate
(Deliver #4)
by Pam Godwin
Kindle Edition, 258 pages
Expected publication: February 6th 2018 by Heartbound Media, Inc.
ASINB077NPQ1RV
"What is the price you're willing to pay?"
"Money isn't an issue."
"I'm not talking about money."

Tate is on the hunt to find his best friend's sister.
Eleven years ago, Lucia Dias was abducted. Presumed dead. He never met her, so why does he care?
Some might call his efforts noble, but his motivation is more perverse, bordering on obsession.

When he follows a chilling lead to Venezuela's Kidnap Alley, what he finds is neither a corpse nor a captive.

Amid poisonous lies and crippling depravity, the price of love is devastation.
And he pays.
With his body, his blood, and her life.
The Last Wolf
(The Legend of All Wolves #1)
by Maria Vale
Mass Market Paperback, 320 pages
Expected publication: February 6th 2018 by Sourcebooks Casablanca
ISBN 1492661872
For three days out of thirty, when the moon is full and her law is iron, the Great North Pack must be wild.

If she returns to her Pack, the stranger will die.
But if she stays…

Silver Nilsdottir is at the bottom of her Pack's social order, with little chance for a decent mate and a better life. Until the day a stranger stumbles into their territory, wounded and beaten, and Silver decides to risk everything on Tiberius Leveraux. But Tiberius isn't all he seems, and in the fragile balance of the Pack and wild, he may tip the destiny of all wolves…
Highland Conquest
(The Sons of Gregor MacLeod #2)
by Alyson McLayne
Mass Market Paperback, 384 pages
Expected publication: February 6th 2018 by Sourcebooks Casablanca
ISBN 1492654531
HE WAS LOOKING FOR VENGEANCE

Laird Lachlan MacKay never planned on leading his clan, but when his older brother was murdered, he was left with no choice. His vow to avenge his brother has led him to the MacPherson clan—and their bewitching healer, Amber.

INSTEAD HE FOUND HER

Amber MacPherson is desperate. Dressed as a boy to escape her clan's treacherous leader, she runs right into Lachlan—who orders her detained. At first she causes him nothing but frustration, especially when she blackmails him into helping her clan. But when she's threatened by the same man who murdered his brother, Lachlan will do whatever it takes to keep her safe—and by his side.
The Cowboy Who Came Calling
(Texas Heroes #2)
by Linda Broday
Mass Market Paperback
Expected publication: February 6th 2018 by Sourcebooks Casablanca (first published 2003)
ISBN 1492646474
A Former Texas Ranger on a mission
A determined woman slowly losing her sight
A love neither could have predicted
...and a danger that may steal their happy ending before it can even begin.

Glory Day may be losing her vision, but that doesn't mean she'll ever stop fighting. Determined to provide for her struggling family, she confronts an outlaw with a price on his head. But when a mysterious cowboy gets between her and her target, Glory accidentally shoots him instead. Flustered, she has no option but to take the handsome stranger home to treat his wounds.

Former Texas Ranger Luke McClain didn't plan to fall in love, but there's no denying the strength of Glory's will or the sweetness of her heart. But Glory's been burned before, and Luke will have to reach into the depths of his own battered soul to convince her to take a chance...

And trust that love is worth fighting for.
Next Year in Havana
by Chanel Cleeton
Paperback
Expected publication: February 6th 2018 by Penguin/Berkley
After the death of her beloved grandmother, a Cuban-American woman travels to Havana, where she discovers the roots of her identity--and unearths a family secret hidden since the revolution...

Havana, 1958. The daughter of a sugar baron, nineteen-year-old Elisa Perez is part of Cuba's high society, where she is largely sheltered from the country's growing political unrest--until she embarks on a clandestine affair with a passionate revolutionary...

Miami, 2017. Freelance writer Marisol Ferrera grew up hearing romantic stories of Cuba from her late grandmother Elisa, who was forced to flee with her family during the revolution. Elisa's last wish was for Marisol to scatter her ashes in the country of her birth.

Arriving in Havana, Marisol comes face-to-face with the contrast of Cuba's tropical, timeless beauty and its perilous political climate. When more family history comes to light and Marisol finds herself attracted to a man with secrets of his own, she'll need the lessons of her grandmother's past to help her understand the true meaning of courage.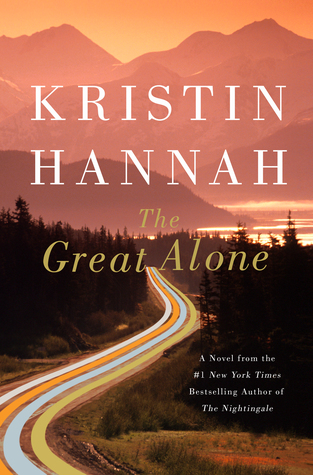 The Great Alone
by Kristin Hannah
Kindle Edition, 448 pages
Expected publication: February 6th 2018 by St. Martin's Press
ASINB06Y5WRS2C
Alaska, 1974. Untamed. Unpredictable. A story of a family in crisis struggling to survive at the edge of the world, it is also a story of young and enduring love.

Cora Allbright and her husband Ernt, a recently-returned Vietnam veteran scarred by the war, uproot their thirteen-year-old daughter Leni to start a new life in Alaska. Utterly unprepared for the weather and the isolation, but welcomed by the close-knit community, they fight to build a home in this harsh, beautiful wilderness.

At once an epic story of human survival and love, and an intimate portrait of a family tested beyond endurance, The Great Alone offers a glimpse into a vanishing way of life in America. With her trademark combination of elegant prose and deeply drawn characters, Kristin Hannah has delivered an enormously powerful story that celebrates the resilience of the human spirit and the remarkable and enduring strength of women. About the highest stakes a family can face and the bonds that can tear a community apart, this is a novel as spectacular and powerful as Alaska itself. It is the finest example of Kristin Hannah's ability to weave together the deeply personal with the universal.
How to Stop Time
by Matt Haig
Hardcover, 336 pages
Expected publication: February 6th 2018 by Viking (first published July 6th 2017)
ISBN 0525522875
"The first rule is that you don't fall in love, ' he said... 'There are other rules too, but that is the main one. No falling in love. No staying in love. No daydreaming of love. If you stick to this you will just about be okay.'"

A love story across the ages - and for the ages - about a man lost in time, the woman who could save him, and the lifetimes it can take to learn how to live

Tom Hazard has a dangerous secret. He may look like an ordinary 41-year-old, but owing to a rare condition, he's been alive for centuries. Tom has lived history--performing with Shakespeare, exploring the high seas with Captain Cook, and sharing cocktails with Fitzgerald. Now, he just wants an ordinary life.

So Tom moves back to London, his old home, to become a high school history teacher--the perfect job for someone who has witnessed the city's history first hand. Better yet, a captivating French teacher at his school seems fascinated by him. But the Albatross Society, the secretive group which protects people like Tom, has one rule: never fall in love. As painful memories of his past and the erratic behavior of the Society's watchful leader threaten to derail his new life and romance, the one thing he can't have just happens to be the one thing that might save him. Tom will have to decide once and for all whether to remain stuck in the past, or finally begin living in the present.

How to Stop Time is a bighearted, wildly original novel about losing and finding yourself, the inevitability of change, and how with enough time to learn, we just might find happiness.
February 8th
The Wren Hunt
by Mary Watson
Paperback, 416 pages
Expected publication: February 8th 2018 by Bloomsbury Publishing
ISBN139781408884935
Every year on St Stephen's Day, Wren Silke is chased through the forest in a warped version of a childhood game. Her pursuers are judges – a group of powerful and frightening boys who know nothing of her true identity. If they knew she was an augur – their sworn enemy – the game would be up.

This year, the tension between judges and augurs is at breaking point. Wren's survival, and that of her family, depends on her becoming a spy in the midst of these boys she fears most and using her talent, her magic, to steal from them the only thing that can restore her family's former power for good. But Wren's talent comes with a price. The more she uses it, the more she loses her grip on reality and soon she's questioning everything she's ever known about her family, about augurs and judges, and about the dangerous tattooed stranger who most definitely is not on her side ...
February 12th
The Wrong Kind of Love
(The Boys of Jackson Harbor #1)
by Lexi Ryan
ebook
Expected publication: February 12th 2018
From New York Times bestseller Lexi Ryan comes a sexy new romance novel about a runaway bride, a single dad who's sworn off love, and the kind of family secrets that can threaten to break even the deepest bonds.

You never forget your wedding day. Or the moment your twin sister pukes on your bouquet and confesses she's pregnant . . . with your fiancé's baby.

I wanted to get away, to hide until my heart mended. I found myself in a strange town with a mysterious stranger whose talented mouth and hands almost made me forget it was supposed to be my wedding night.

Afraid to go home to face my broken life, I pretend to be my twin so I can take her job in Jackson Harbor caring for a six-year-old girl. Imagine my surprise when I find out my new boss is my mysterious stranger—Dr. Ethan Jackson.

I never meant for Ethan to discover my secrets. I never meant for them to matter. But the longer I work with him and his sweet daughter, the harder I fall, and the clearer it becomes that I'm not the only one carrying a secret that could tear us apart.

Get ready to fall for the boys of Jackson Harbor in Lexi Ryan's sexy new contemporary romance series. These books can all be read as standalones, but you'll enjoy reading them as a series!
Brooklynaire
(Brooklyn Bruisers #4)
by Sarina Bowen
ebook, 452 pages
Expected publication: February 12th 2018 by Rennie Road Books
A sexy new standalone from USA Today bestseller Sarina Bowen.

You'd think a billion dollars, a professional hockey team and a six-bedroom mansion on the Promenade would satisfy a guy. You'd be wrong.

For seven years Rebecca has brightened my office with her wit and her smile. She manages both my hockey team and my sanity. I don't know when I started waking in the night, craving her. All I know is that one whiff of her perfume ruins my concentration. And her laugh makes me hard.

When Rebecca gets hurt, I step in to help. It's what friends do. But what friends don't do is rip off each others' clothes for a single, wild night together.

Now she's avoiding me. She says we're too different, and it can never happen again. So why can't we keep our hands off each other?
February 13th
The Dark Calling
(The Arcana Chronicles #5)
by Kresley Cole
Kindle Edition
Expected publication: February 13th 2018 by Valkyrie Press
ASINB078P6DF1C
New intrigues, adventure, and stunning revelations fill the penultimate installment of #1 New York Times best-selling author Kresley Cole's electrifying Arcana Chronicles.

In a world teetering on the edge . . .
When Evie receives life-changing—and possibly game-changing—news, she has trouble believing it. Why doesn't she feel any different? Is it possible someone she trusts might be lying?

With enemies at every turn . . .
Tensions seethe inside the castle of lost time as Evie begins to doubt her own sanity. Answers might be found outside their stronghold, but will Death help her find them—or prevent her from learning the truth about her future and Jack's possible survival?

Darkness beckons.
A mysterious, sinister power begins to affect all the Arcana in its path. Forced out into the wasteland alone, Evie must depend on unexpected allies for survival. But as a battle with Richter looms, can her new alliance defeat the dark calling before hell reigns on earth?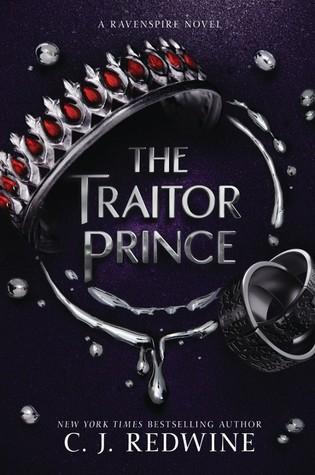 The Traitor Prince
(Ravenspire #3)
by C.J. Redwine
ebook, 416 pages
Expected publication: February 13th 2018 by Balzer + Bray
ISBN 0062653008
Javan Najafai, crown prince of Akram, has spent the last ten years at an elite boarding school, far away from his kingdom. But his eagerly awaited return home is cut short when a mysterious imposter takes his place—and no one believes Javan is the true prince.

After barely escaping the imposter's assassins, Javan is thrown into Maqbara, the kingdom's most dangerous prison. The only way to gain an audience with the king — and reveal Javan's identity — is to fight in Maqbara's yearly tournament. But winning is much harder than acing competitions at school, and soon Javan finds himself beset not just by the terrifying creatures in the arena, but also a band of prisoners allied against him, and even the warden herself.

The only person who can help him is Sajda, who has been enslaved by Maqbara's warden since she was a child, and whose guarded demeanor and powerful right hook keep the prisoners in check. Working with Sajda might be the only way Javan can escape alive — but she has dangerous secrets.

Together, Javan and Sajda have to outwit the vicious warden, outfight the deadly creatures, and outlast the murderous prisoners intent on killing Javan. If they fail, they'll be trapped in Maqbara for good—and the secret Sajda's been hiding will bury them both.
In Harmony
by Emma Scott
Expected publication: February 13th 2018 by Trillian
Rough Ride
(Chaos #4.5)
by Kristen Ashley
Kindle Edition, 1st edition, 273 pages
Expected publication: February 13th 2018 by Evil Eye Concepts, Inc
ASINB075ZYL7YG
From New York Times and USA Today bestselling author Kristen Ashley comes a new story in her Chaos series...

Rosalie Holloway put it all on the line for the Chaos Motorcycle Club.

Informing to Chaos on their rival club—her man's club, Bounty—Rosalie knows the stakes. And she pays them when her man, who she was hoping to scare straight, finds out she's betrayed him and he delivers her to his brothers to mete out their form of justice.

But really, Rosie has long been denying that, as she drifted away from her Bounty, she's been falling in love with Everett "Snapper" Kavanagh, a Chaos brother. Snap is the biker-boy-next door with the snowy blue eyes, quiet confidence and sweet disposition who was supposed to keep her safe... and fell down on that job.

For Snapper, it's always been Rosalie, from the first time he saw her at the Chaos Compound. He's just been waiting for a clear shot. But he didn't want to get it after his Rosie was left bleeding, beat down and broken by Bounty on a cement warehouse floor.

With Rosalie a casualty of an ongoing war, Snapper has to guide her to trust him, take a shot with him, build a them...

And fold his woman firmly in the family that is Chaos.
Unraveled
(Steel Brothers Saga #9)
by Helen Hardt
Kindle Edition, Alternate Edition, 288 pages
Expected publication: February 13th 2018 by Waterhouse Press, LLC
Ryan Steel and Ruby Lee are in love, but before they can move forward with a life together, they're determined to bring resolution to the many unanswered questions they still face. To complicate matters, new threats arise with the arrival of two startling figures from their pasts.

As they race against time to find answers, unexpected forces pull them apart. Ryan's brothers, Talon and Jonah, rally to help, wanting to end the struggle and finally bring the last perpetrators to justice. But another riddle surfaces, deepening the rift between Ruby and Ryan. Will they salvage their relationship and finally unravel the mysteries surrounding them?
Lake + Manning
(Something in the Way #4)
by Jessica Hawkins
Paperback, 1st Edition
Expected publication: February 13th 2018
The final book in the Something in the Way series, a love saga.

Manning and I have what happily-ever-after is made of . . .
A home he built us on the unshakeable foundation we fought for.
A life of laughter carved out of heartache and betrayal.
A love story to stand the test of time.

But between a trust that can't be broken, joy that can't be bridled, and passion that would scorch the sun, the empty spaces are becoming more and more difficult to ignore . . .
Fears that keep Manning up at night as he slips from our bed.
Our complicated relationship with a man he respects and one I don't know how to forgive.
And a sprawling, beautiful home with one small room I'm afraid I'll never be able to fill.

Manning and I have what happily-ever-after is made of . . .
But I'll beg the heavens for just one thing more.
More Than Love You
(More Than Words #3)
by Shayla Black
Kindle Edition, 1st edition
Expected publication: February 13th 2018 by Shelley Bradley, LLC
ASINB071P6W65X
An all new sexy standalone novel from New York Times bestselling author Shayla Black.

I'm Noah Weston. For a decade, I've quarterbacked America's most iconic football team and plowed my way through women. Now I'm transitioning from star player to retired jock—with a cloud of allegation hanging over my head. So I'm escaping to the private ocean-front paradise I bought for peace and quiet. What I get instead is stubborn, snarky, wild, lights-my-blood-on-fire Harlow Reed. Since she just left a relationship in a hugely viral way, she should be the last woman I'm seen with.

On second thought, we can help each other…

I need a steady, supportive "girlfriend" for the court of public opinion, not entanglements. Harlow is merely looking for nonstop sweaty sex and screaming orgasms that wring pleasure from her oh-so-luscious body. Three months—that's how long it should take for us both to scratch this itch and leave our respective scandals behind. But the more I know this woman, the less I can picture my life without her. And when I'm forced to choose, I'll realize I don't merely want her in my bed or need her for a ruse. I more than love her enough to do whatever it takes to make her mine for good.

More Than Love You is a sexy and emotional standalone novel in the More Than Words Series.
Shot on Gold
(Play-by-Play #14)
by Jaci Burton
Paperback
Expected publication: February 13th 2018 by Berkley Books
ISBN 0399585168
In the new Play-by-Play novel by the New York Times bestselling author of The Final Score, opposites attract when a figure skater and hockey player lace up their skates--and go for the gold...

Will "Mad Dog" Madigan is making his second trip to the Winter Games, and he couldn't be happier. Hockey is his life and playing for the U.S. team is a privilege. Then he meets U.S. figure skater Amber Sloane. She's beautiful, ambitious and driven--everything Will desires in a woman. He would love to show Amber how hot life off the ice can be.

Amber has skated her entire life, sacrificing everything in the hopes of one day winning gold. Now she's competing for the third and final time. She intends to win, and nothing's going to get in her way--until she meets Will. He's an irresistible charmer, and before long Amber is wondering if this sexy hockey player is the perfect guy to show her some moves outside the rink.

But after all the medals have been awarded, Will and Amber will have to decide if what they have together is just a fling or a real shot at true love.
Need You Now
(Man of the Month #3)
by J. Kenner
Kindle Edition, 1st edition, 250 pages
Expected publication: February 13th 2018 by Martini & Olive Books
ASINB076C448LK
Charming smile. Wicked skills.
Meet Mr. March.

With his tousled hair, cocky grin, and surprising abs hidden under a conservative button-down, bartender Cameron Reed is no stranger to the attention of women.

He dates, but never gets serious, claiming that he's too focused on his studies. But it's not really school that preoccupies him; it's sensual fantasies of his best friend's sister.

Mina Silver might be absolutely off-limits because of her overprotective brother and father, but that doesn't stop Cam from imagining the feel of her in his arms, the brush of his lips over her soft skin, or the sparks that would fly between them if he ever got her into bed.

But for Cam, the bonds of family and friendship are sacrosanct, and there is no way that he'd ever violate his friend's trust. Or would he?

Because with love on the line, maybe it's time for Cam to break a few rules.

Taking a risk never felt so right.
The Lucky Ones
by Tiffany Reisz
Paperback
Expected publication: February 13th 2018 by Mira Books
ISBN 0778331164
They called themselves "the lucky ones." They were seven children either orphaned or abandoned by their parents and chosen by legendary philanthropist and brain surgeon Dr. Vincent Capello to live in The Dragon, his almost magical beach house on the Oregon Coast. Allison was the youngest of the lucky ones living an idyllic life with her newfound family…until the night she almost died, and was then whisked away from the house and her adopted family forever.

Now, thirteen years later, Allison receives a letter from Roland, Dr. Capello's oldest son, warning her that their father is ill and in his final days. Allison determines she must go home again and confront the ghosts of her past. She's determined to find out what really happened that fateful night--was it an accident or, as she's always suspected, did one of her beloved family members try to kill her?

But digging into the past can reveal horrific truths, and when Allison pieces together the story of her life, she'll learns the terrible secret at the heart of the family she once loved but never really knew.

A vivid and suspenseful tale of family, grief, love—and the dark secrets that bind everything together—Tiffany Reisz's latest is enthralling to the final page.
No Time To Blink
by Dina Silver
Kindle Edition, 283 pages
Expected publication: February 13th 2018 by Lake Union Publishing
ASINB07539PG87
He knows the one thing that would destroy me would be to separate me from my daughter…

Catherine Clarke defied her family's expectations when she married Gabriel, a handsome Lebanese businessman. After moving to Gabriel's homeland and welcoming a baby daughter, Catherine knew she had to acclimate herself to the strange new world. Yet both her husband and her surroundings became more volatile and threatening than she could have ever imagined.

When Gabriel forbids her to return to the States, Catherine devises a plan to deceive him, but she vastly underestimates how far he will go to punish her. And after her daughter, Ann Marie, is abducted and taken deep into the mountains of Beirut—protected by family, culture, and law—the only thing on Catherine's side is the fierceness of a mother's love. She's prepared to move heaven and earth to find her child.

Told from alternating points of view—that of a daughter whose past is a mystery and of a mother with painful secrets to share—this profoundly moving story of impossible risks will resonate with anyone whose love has no boundaries.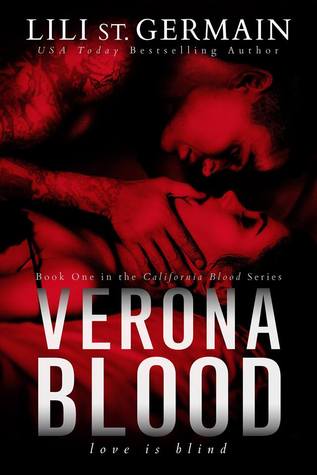 Verona Blood
(California Blood #1)
by Lili St. Germain
Kindle Edition
Expected publication: February 13th 2018
San Francisco is going to burn if the coveted princess of California's criminal underworld isn't returned to her family in one piece …

Avery Capulet is missing.

Taken by a madman. Kept in the dark.

She might not survive.

He'll use her body. Destroy her mind. All before he ever lays a hand on her.

Rome Montague is a drug dealer. A criminal. A thief.

And he needs the secrets Avery and her family are keeping – even if it means cutting them out of her pretty Capulet flesh.

Rome Montague is missing – but nobody will miss him.

Not that it matters; After the things he's done to this girl, he doesn't deserve to be found.
Eternal Mourning
(Talon Pack #7)
by Carrie Ann Ryan
ebook
Expected publication: February 13th 2018
ISBN139781943123780
In the seventh book of the Talon Pack series from NYT Bestselling Author Carrie Ann Ryan, a Healer is forced to come to grips with the idea that he can't save everyone…including the woman he loves.

Walker Brentwood vowed to the moon goddess that he'd protect his Pack and Heal with every last ounce of his power. He's watched his siblings and cousin battle the worst circumstances to find love and is now afraid that the one woman who could be his might not have much time left. The rules of mating have changed, and Walker will do what he has to in order to protect the bonds that have eluded him for so long.

Aimee Reagan knows there's something wrong with her. She's known since the first time she found out shifters were real and magic existed. When the Talon Pack's enemy sets his sights on her, her battle to survive becomes even harder.

Walker and Aimee must turn to each other when the powers around them change and the paths that had been laid before them are no longer clear. But when their passion threatens a curse far older than anyone dreamed, they'll only have one chance to save something worth more than a mating bond. Their future.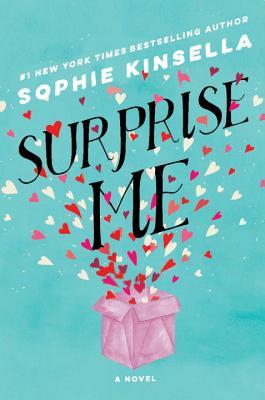 Surprise Me
by Sophie Kinsella
Hardcover, 432 pages
Expected publication: February 13th 2018 by Dial Press (first published 2018)
ISBN 0399592881
After being together for ten years, Sylvie and Dan have all the trimmings of a happy life and marriage; they have a comfortable home, fulfilling jobs, beautiful twin girls, and communicate so seamlessly, they finish each other's sentences. However, a trip to the doctor projects they will live another 68 years together and panic sets in. They never expected "until death do us part" to mean seven decades.

In the name of marriage survival, they quickly concoct a plan to keep their relationship fresh and exciting: they will create little surprises for each other so that their (extended) years together will never become boring. But in their pursuit to execute Project Surprise Me, mishaps arise and secrets are uncovered that start to threaten the very foundation of their unshakable bond. When a scandal from the past is revealed that question some important untold truths, they begin to wonder if they ever really knew each other after all.
The Smallest Part
by Amy Harmon
Paperback
Expected publication: February 13th 2018
"In the end, only three things matter. How much you loved, how gently you lived, and how gracefully you let go of things not meant for you."
- Unknown

It was a big lie. The biggest lie she'd ever told. It reverberated through her head as she said it, ringing eerily, and the girl behind her eyes—the girl who knew the truth—screamed, and her scream echoed along with the lie.
"Are you in love with Noah, Mercedes?" Cora asked. "I mean . . . I know you love him. You've been friends forever. We all have. But are you in love with him?"
If it had been anyone else—anyone—Mercedes would have stuck out her chest, folded her skinny arms, and let her feelings be known. She would have claimed him. But it was Cora. Brave, beautiful, broken Cora, and Cora loved Noah too.
So Mercedes lied.
And with that lie, she lost him. With that lie, she sealed her fate.
She was the best friend, the bridesmaid, the godmother, the glue. She was there for the good times and the bad, the ups and the downs, the biggest moments and the smallest parts. And she was there when it all came crashing down.
This is the tale of the girl who didn't get the guy.
On His Knees
(Blasphemy #4)
by Laura Kaye
Paperback
Expected publication: February 13th 2018
Getting on his knees makes him question everything…and want even more…

Another failed relationship has lawyer Jamie Fielding confronting the truth—he'll never be satisfied with any woman until he admits what he needs…to submit and to be used—hard. When a friend invites him to the exclusive Blasphemy club, Jamie is stunned to find everything he ever wanted—in the fierce, ruthless hands of a man.

Psychiatrist Alex McGarry will play with anyone who craves his rough brand of domination, but what he really wants is to settle down. Which makes the submissive male he meets at his club a bad idea—the man might be hot as hell but he's also new to everything Alex has to offer. Except that doesn't keep them from coming together again and again, sating every one of their darkest desires.

Master Alex sets Jamie's whole world on fire and makes him question everything—and that's good. Because Alex won't tolerate hiding what they have for long and he wants much more than just having Jamie on his knees...
February 19th
Up in Smoke
(King #8)
by T.M. Frazier
Paperback, 358 pages
Expected publication: February 19th 2018
I'm a man without a conscience.
I deal in murder and mayhem.
I'm the best at what I do.
Frankie Helburn is supposed to be an easy job.
A means to flush her father out of hiding.
Simple.
Except there isn't anything simple about Frankie or the secrets she's keeping.
She's stubborn as hell and the sexiest god damn thing I have ever seen, sending dark, dirty animalistic desire coursing through my veins.
She's cocaine with legs. A f*cking addiction that makes me question things I've never questioned before. Want things I've never wanted before.
I might have her, but she isn't mine to keep.
If her father doesn't show his face, she will be mine.
To KILL.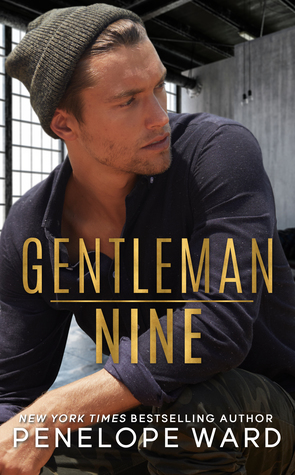 Gentleman Nine
by Penelope Ward
Paperback
Expected publication: February 19th 2018
From New York Times bestselling author Penelope Ward, comes a new, sexy standalone novel.

Growing up, the three of us were friends.
He was the nerd.
I was the playboy.
She was the beauty.

Deep down, I only ever wanted her. I kept it inside because Rory and I made a pact that our friend, Amber, was off-limits.

He lied.

I went off to college, and he got the girl.
Amber never knew how I felt.
They were together for years—before he broke her heart.

Through it all and across the miles, she and I casually stayed in touch.
When my job sent me to Boston for a three-month contract position, Amber let me stay in her spare room.

Still reeling from her breakup, she'd sworn off men.
One night, I opened her computer to find the shock of my life. She'd hesitantly contacted a male escort company. Afraid to date and get her heart broken again, she was looking for sex with no strings.
Every emotion imaginable ran through me: protectiveness, jealousy—curiosity.
Amber had chosen Gentleman Number Nine and sent him a message.
She opened up to him, confessing, among other things, her physical attraction to her friend—me. But she considered me off-limits—and she thought I was a manwhore. (Ironic, considering the circumstances.)

Eventually, she set up a date to meet Gentleman Nine at a hotel.
When she showed up several nights later to meet him, she was stunned to see me standing there—with an offer I hoped she wouldn't refuse.
February 20th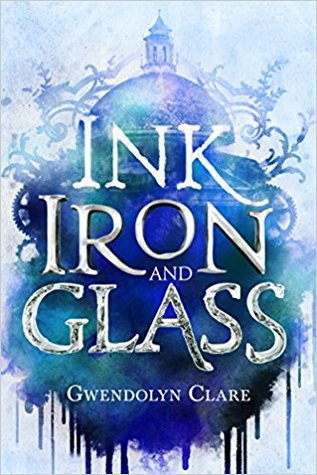 Ink, Iron, and Glass
(Ink, Iron, and Glass #1)
by Gwendolyn Clare
ebook, 336 pages
Expected publication: February 20th 2018 by Macmillan/Imprint
ISBN 1250112753
Can she write a world gone wrong?

A certain pen, a certain book, and a certain person can craft entirely new worlds through a branch of science called scriptology. Elsa comes from one such world that was written into creation by her mother—a noted scriptologist.

But when her home is attacked and her mother abducted, Elsa must cross into the real world and use her own scriptology gifts to find her. In an alternative 19th-century Italy, Elsa finds a secret society of pazzerellones—young people with a gift for mechanics, alchemy or scriptology—and meets Leo, a gorgeous mechanist with a smart mouth and a tragic past. She recruits the help of these fellow geniuses just as an assassin arrives on their doorstep.
Rock King
(Nothing But Trouble #1)
by Tara Leigh
Paperback, 320 pages
Expected publication: February 20th 2018 by Forever Yours
Original TitleRock King
ISBN 1538712776
Fans of Kristen Callihan and Kylie Scott will scream for this sizzling bad boy rock star romance!

I'm not who you think I am.

Shane Hawthorne has it all. At least, that's what the headlines say about me. I have millions of fans, awards, more money - and women - than I know what to do with. But what you don't see is the wreckage I've caused. The memories and pain I can't escape, even when I pour them into music and spin them into gold.

I tried to forget. To lose myself in booze and groupies. It didn't work. It hurt me and - worse - it hurt my band. That's the last thing I want to do, so I'm cleaning up my act... starting with Delaney Fraser.

Gorgeous, smart, drama-free, and even nice - Delaney is the perfect "girlfriend." When I'm with her I don't have to pretend. It's like she sees the real me. And I can see a future with her. But that's dangerous. Because the truth is, Shane Hawthorne doesn't actually exist. He's a shield to hide who I really am. Fraud. Runaway. Addict. Murderer.

And it's impossible to love a lie, right?
Kian
(Undercover Billionaire #1)
by Melody Anne
Kindle Edition, 1st edition, 250 pages
Expected publication: February 20th 2018 by Montlake Romance
ASINB0746L82QV
New York Times bestselling author Melody Anne's sizzling novel of ex-lovers locked again in a game of hearts.

There was a time when surgeon Kian Forbes would have surrendered every cent of his vast family fortune if it could make Roxie Gilbert happy. That was before she skipped town, broke his heart, and sent him spinning through a string of forgettable one-night stands. He never even knew he'd fathered a child—with Roxie's sister, no less. But in the wake of tragedy, little Lily needs a home. And Kian wants his daughter. But Roxie's not giving in or giving up without a fight.

Fearful of her intense feelings for Kian, Roxie ran. Now that her sister's death has brought her home, she intends to take custody of her niece and avoid Kian—easier said than done on both counts. With their wealth and power, the Forbes men are accustomed to winning. And as she and Kian are forced to spend time together for Lily's sake, saying no to everything he wants proves impossible…even though it means risking both their hearts all over again.
Reckless
by Lex Martin
Expected publication: February 20th 2018
Eulogy
(Eagle Elite #9)
by Rachel Van Dyken
ebook
Expected publication: February 20th 2018 by Rachel Van Dyken
ISBN139780997145175
All is lost.
All.
I don't recognize myself in the mirror anymore.
My thoughts are filled with hatred and dripping with rage.
I've lost my soul.
She took it to the depths of Hell with her and haunts me with images of what could have been.
Sixty lives are mine to take.
Sixty lives stand in the way of my vengeance.
Sixty lives plus one more.
Mine.
When the last drop of blood falls — mine will be spilled.
Only one person stands in the way.
She doesn't realize I'll kill her too.
I don't own a heart.
And even if I did — I wouldn't fall prey to its lies again.
I am Chase Abandonato.
Heir to a legacy of betrayal.
And I will kill them all.
Even if it means pointing the gun at myself.
A life for a life.
A soul for a soul.
Now I lay me down to sleep… I pray the Lord my soul to keep.
Blood in. No out.
Winter Igniting
(Scorpius Syndrome #5)
by Rebecca Zanetti
Kindle Edition
Expected publication: February 20th 2018
His only goal was survival until he met her...

With nothing to lose, former cop Damon Winter agrees to an undercover op, infiltrating a cult in the dangerous post-Scorpius world. After one look at his new partner, he knows she belongs far away from not only the cult, but from him. She's sweet and kind and has no business being in peril, but she's determined to help. Suddenly, the part he's playing as her man explodes into a passion neither of them had expected.

She hadn't purposefully faced risk until she met him...

April Snyder has survived loss, pain, and uncertainty. Now she's ready to live again. There's nothing left but to make a difference for others, so why not go undercover in the cult? Now all she has to do is keep it professional and ignore her handsome, deadly, overbearing partner, who's too sexy for her peace of mind. Intrigue, risk, and danger make for an irresistible temptation--until enemies close in, threatening everyone they've sworn to protect.
A Duke in the Night
(The Devils of Dover #1)
by Kelly Bowen
ebook, 368 pages
Expected publication: February 20th 2018 by Forever
ISBN 1478918551
Duke. Scoundrel. Titan of business. August Faulkner is a man of many talents, not the least of which is enticing women into his bedchamber. He's known—and reviled—for buying and selling companies, accumulating scads of money, and breaking hearts. It's a reputation he wears like a badge of honor, and one he intends to keep.

Clara Hayward, the headmistress of the Haverhall School for Young Ladies, on the other hand, is above reproach. Yet when she's reunited with August, all she can think of is the way she felt in his arms as they danced a scandalous waltz ten long years ago. Even though her head knows that he is only back in her life to take over her family's business, her heart can't help but open to the very duke who could destroy it for good.
February 21st
Driving Whiskey Wild
(The Whiskeys #3)
by Melissa Foster
Kindle Edition, 1st edition
Expected publication: February 21st 2018 by World Literary Press
ASINB076X4T6QN
A captivating new sexy standalone romance by New York Times bestselling author Melissa Foster.

Special Forces veteran and Dark Knights Motorcycle Club member Bullet Whiskey lives to protect his family, their bar, and the residents of his small hometown. He's rough, unapologetic, and haunted by a secret, painful past. He's also a master at keeping people away, and when his sister hires gorgeous and sweet Finlay Wilson to help expand their biker bar, he knows just how to get rid of her.

After losing her boyfriend and her father, Finlay moves back to her hometown to be closer to the little family she has left. She needs her temporary job at Whiskey Bro's to get her catering business off the ground, and she's determined not to let the gruff, arrogant mountain of a man Bullet Whiskey scare her off.

Finlay is everything Bullet has never wanted. She's afraid of his dog, afraid of motorcycles, and sweet enough to give him cavities, but as she weaves her way into the hearts of everyone around him, he's powerless to resist her charms. Passion ignites, but trust doesn't come easily, and when their pasts collide, Bullet finds out the true meaning of protecting those he loves.
February 26th
One Last Time
by Corinne Michaels
ebook, 1st Edition
Expected publication: February 26th 2018
From New York Times bestselling author, Corinne Michaels, comes a new heartwarming standalone romance.

I'm getting really good at cutting my losses.

First, the husband. Divorcing him was the best decision I ever made. But between single-parenting and job-hunting, I can't catch my breath. When a celebrity blogging position falls into my lap, I'm determined to succeed.

That is, until I get my first assignment and actually see Noah Frazier for the first time . . . practically naked and dripping wet. My heart races and I forget how to form complete sentences. His chiseled abs, irresistible smirk, and crystal blue eyes are too perfect to be real. So, what do I do? Get drunk and humiliate myself, of course.

I'm ready to forget the awkward night, yet Noah has no intention of allowing me to move on. Instead, he arranges for me to write a feature on him, ensuring a lot more time together. One embarrassing moment after another, one kiss after another, and before I can stop myself, I realize—I'm falling in love with him.

But when the unthinkable happens, can I even blame him for cutting his losses?

What I wouldn't give for just one last time . . .
The Devilish Duke
by Maddison Michaels
Kindle Edition, 450 pages
Expected publication: February 26th 2018 by Entangled Publisher
ISBN 164063343X
Devlin Markham, the notorious "Devil Duke" of Huntington, needs a woman. And not just any woman. If he can't woo one of the most eccentric bluestockings of the Ton within the month, he can kiss his hard-earned fortune good-bye. But he's always thought love a wasted emotion and marriage an inconvenience at best. And oddly enough, Lady Sophie Wolcott seems unmoved by his charm…

When Sophie learns her beloved orphanage is in imminent danger, she will do anything to save it. Even marry a ruthless rake who takes what he wants in business and pleasure. A man who's everything she's always feared most—but whom she reluctantly begins yearning for.

Then Sophie becomes the target of a killer lurking from the dark shadows of Devlin's past. And they find not only their lives in jeopardy but their very hearts.
February 27th
Tess of the Road
by Rachel Hartman
Hardcover, 544 pages
Expected publication: February 27th 2018 by Random House Books for Young
In the medieval kingdom of Goredd, women are expected to be ladies, men are their protectors, and dragons get to be whomever they want. Tess, stubbornly, is a troublemaker. You can't make a scene at your sister's wedding and break a relative's nose with one punch (no matter how pompous he is) and not suffer the consequences. As her family plans to send her to a nunnery, Tess yanks on her boots and sets out on a journey across the Southlands, alone and pretending to be a boy.

Where Tess is headed is a mystery, even to her. So when she runs into an old friend, it's a stroke of luck. This friend is a quigutl--a subspecies of dragon--who gives her both a purpose and protection on the road. But Tess is guarding a troubling secret. Her tumultuous past is a heavy burden to carry, and the memories she's tried to forget threaten to expose her to the world in more ways than one.
Everlife
(Everlife #3)
by Gena Showalter
ebook, 304 pages
Published February 27th 2018 by Harlequin Teen
ISBN139781488030437
From New York Times bestselling author Gena Showalter comes book three in the unique and exhilarating Everlife series. Tenley "Ten" Lockwood knows the fate of the Everlife rests on her ability to unite the realms and destroy the Prince of Ravens. When betrayal leads to defeat and Ten finds herself bonded to the enemy, an unthinkable choice may the only answer.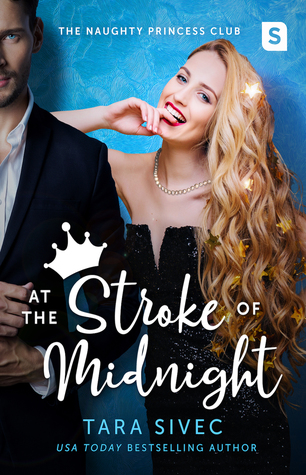 At the Stroke of Midnight
(Naughty Princess Club #1)
by Tara Sivec
Kindle Edition
Expected publication: February 27th 2018 by Swerve
ASINB076H81JMW
Meet the Naughty Princess Club: a brand new series from USA Today bestselling author Tara Sivec that introduces readers to Fairytale Lane and the hilarity—and romance—that ensue when three women start a new business to make it rain.

Once upon a time Cynthia was the perfect housewife. Between being the President of the PTA and keeping her home spotless without a hair (or her pearls) out of place, her life was a dream come true. Her husband was once her knight in shining armor, but now he's run off with all their money…and the babysitter.

Dressed as a princess at the annual Halloween block party on Fairytale Lane, she meets two other "princesses" also facing money troubles: antique store owner Ariel and librarian Isabelle. When the women are invited to wear their costumes to a party where they're mistaken for strippers, Cindy, Ariel, and Belle realize that a career change could be the best way to make their money problems go bippity-boppity-boo.

But can structured Cindy approach a stripper pole without sanitizing wipes? And could the blue-eyed anti-prince that has been crossing her path become Cindy's happily ever after? At the Stroke of Midnight is a hilarious, empowering story where princesses can save themselves while slaying in stilettos.
Misadventures of a College Girl
(Misadventures #9)
by Lauren Rowe
Kindle Edition, Alternate Edition
Expected publication: February 27th 2018 by Waterhouse Press
Straitlaced freshman Zooey Cartwright has arrived at UCLA determined to have a heck of a lot more fun in college than she did in high school. What's the first item on Zooey's agenda before classes start in two days? Losing her pesky V card. She's definitely not looking for a boyfriend, so where can Zooey find the right guy to do the deed and move along without a backward glance? At a party thrown by a bunch of football players, of course.

Enter Tyler Caldwell. A beast on the field and off, cocky as heck, and often wearing T-shirts with sayings like "God's Gift to Womankind," Tyler is most definitely not boyfriend material.

After a make-out session with Tyler leaves Zooey entirely unsatisfied, she is determined never to see him again. But her schedule lands her in not one but two of his classes, and it doesn't take long before Tyler is giving Zooey exactly what she wants—and a whole lot more she never bargained for. Can Zooey surrender her body to this bad boy without giving him her heart, too?
Charming Hannah
(Big Sky #1)
by Kristen Proby
ebook
Expected publication: February 27th 2018 by Ambersand Publishing
From New York Times Bestselling author, Kristen Proby, comes the first in an all-new trilogy in her beloved Big Sky Series!

Hannah Malone loves her new town. Despite living in Cunningham Falls for five years, she's still considered a "move in" by most of the locals, and that doesn't bother her in the least. She's the "new girl", and she hasn't regretted it for one day. This town is her sanctuary. Her home. The one place she finally fits in and feels safe after a lifetime of being different and running from the memories and a past so far away it can't haunt her anymore.

As the newly appointed police chief, Brad Hull has the responsibility to keep his citizens safe and to maintain order. His roots in this town are deep—five generations deep, to be exact. Cunningham Falls, Montana is his town, and being a cop and protecting what's his is his passion. Everything's running like clockwork until a sassy redheaded doctor moves in and disrupts the order—and Brad's focus.

She's not just beautiful, funny, and strong. Hannah's everything he's been looking for in a woman. The chemistry is undeniable, and the heat in the bedroom is off the charts. Brad knew the minute he met Hannah that she was the one for him. He's tenacious in his pursuit of her. But when the past catches up with Hannah, will Brad be able to protect her and their hearts?
A Princess in Theory
(Reluctant Royals #1)
by Alyssa Cole
Mass Market Paperback, 384 pages
Expected publication: February 27th 2018 by Avon
ISBN 0062685546
From acclaimed author Alyssa Cole comes the tale of a city Cinderella and her Prince Charming in disguise . . .

Between grad school and multiple jobs, Naledi Smith doesn't have time for fairy tales…or patience for the constant e-mails claiming she's betrothed to an African prince. Sure. Right. Delete! As a former foster kid, she's learned that the only things she can depend on are herself and the scientific method, and a silly e-mail won't convince her otherwise.

Prince Thabiso is the sole heir to the throne of Thesolo, shouldering the hopes of his parents and his people. At the top of their list? His marriage. Ever dutiful, he tracks down his missing betrothed. When Naledi mistakes the prince for a pauper, Thabiso can't resist the chance to experience life—and love—without the burden of his crown.

The chemistry between them is instant and irresistible, and flirty friendship quickly evolves into passionate nights. But when the truth is revealed, can a princess in theory become a princess ever after?
Best Laid Plans
(Madaris Family & Friends)
by Brenda Jackson
Paperback
Expected publication: February 27th 2018 by Hqn
ISBN 1335900691
Love wasn't supposed to be a part of the deal...

Even a famed matchmaker like Nolan Madaris's great-grandmother can't get it right every time. Nolan, the notorious fun-loving ladies' man, could never connect with someone as straitlaced as tech whiz Ivy Chapman. Yet the scheme Ivy proposes is tempting--they can pretend to be a couple, just long enough to satisfy their families.

But someone forgot to clue in their hearts...
What happens, though, when Ivy's plan to get her relatives off her back has an unexpected side effect: getting her into Nolan's bed? Houston's number one womanizer may have found the only one who can truly satisfy him, body and soul. But with a man from Ivy's past determined to be part of her future, both she and Nolan will have to decide what's fake, what's real and what's worth fighting for...
Second Chance Cowboy
(Crossroads Ranch #1)
by A.J. Pine
Paperback, 320 pages
Expected publication: February 27th 2018 by Forever
ISBN 1538727064
Once a cowboy, always a cowboy
Ten years ago, Jack Everett left his family's ranch without a backward glance. Now, what was supposed to be a quick trip home for his father's funeral has suddenly become more complicated. The ranch Jack can handle---he might be a lawyer, but he still remembers how to work with his hands. But turning around the failing vineyard he's also inherited? That requires working with the one woman he never expected to see again.

Ava Ellis broke her own heart the night she let Jack go. She was young and scared---and secretly pregnant with Jack's baby. Now that he's back and asking for her help, Ava sees her opportunity to right the wrongs of the past. But how will he feel about the son he's never known? Could this be their second chance---or their final heartbreak?
Consequence
(The Confidence Game #2)
by Rachel Higginson
Kindle Edition, 266 pages
Expected publication: February 27th 2018 by Reckless Siren Publishing
ASINB078RJSP9X
Five years ago, I escaped a dangerous life I had always wanted to leave. I got away. I found freedom. But it cost me the love of my life.

For five years I lived in hiding, protecting my most valuable secret while Sayer Wesley sat in prison paying for both our sins. I promised to love him forever. I promised to never leave him.

I broke my promises.

Five months ago Sayer found me.

Five weeks ago, I was forced to face my past.

Five days ago, someone took my daughter. They kidnapped her in order to make Sayer and me suffer. I will do anything to get her back. Even if that means coming clean to Sayer, letting him into my life and introducing him to our daughter.

All I wanted was to protect her from this life and now she's right in the middle of the chaos. Sayer is the only one that can help me. He's the only one that can get her back.

But it might mean losing him again.

Fifteen years ago, I met Sayer Wesley. Now I must pay the consequences for falling in love with a con man.
Darkest Night
(Sons of Broad #1)
by Tara Thomas
Mass Market Paperback, 352 pages
Expected publication: February 27th 2018 by St. Martin's Press
ISBN 1250138000
In this first novel in the explosive, brand-new romantic suspense Sons of Broad series from Tara Thomas comes a novel of deadly secrets and hidden danger. In the sultry streets of Charleston, one family, ruled by its powerful, take-no-prisoners sons, has risen to the top. But a merciless killer is out to destroy them…and everyone they hold close…

SHE THOUGHT SHE'D LOST HIM FOREVER
Tilly Brock has learned—the hard way—how totake care of herself. Once a pillar of Charleston society, her family lost everything in the wake of a shocking scandal. And then Tilly lost the only boy she ever loved.

BUT NOW THAT HE'S BACK IN HER LIFE
Keaton Benedict is Charleston's most notorious bachelor. But in spite of all his advantages—the money, the women,the family name—he longs for more: the heart of the young woman he still can't forget.

THE DANGER HAS JUST BEGUN…
When Keaton re-enters Tilly's life, after all these years, she is torn between feelings of doubt and desire. Can they put the past behind them and learn to love again? Tilly is willing to try. But Keaton is afraid that a vengeful enemy is watching—and waiting to destroy them. Can the rekindled flame of their love defeat the deadliest rival and light their way forward in the darkest night?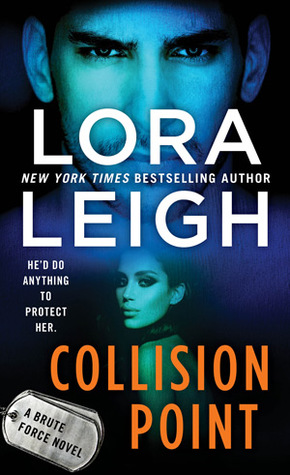 Collision Point
(Brute Force #1)
by Lora Leigh
Mass Market Paperback, 336 pages
Expected publication: February 27th 2018 by St. Martin's Paperbacks
ISBN 1250110327
Riordan "Rory" Malone is a force to be reckoned with. A member of the Brute Force Protection Agency and an operative working with the Elite Ops, Rory is the fiercest of warriors and protectors. Honed from the strong Irish stock of their grandfather and sharpened to a razor's edge, Malone men live for one single purpose: to protect the women who own them, body and soul. From the moment he saw Amara Resnova, he knew she could be that woman.

But Amara, daughter of an alleged notorious crime lord, is a force in her own right. When she betrays her father, she's finds herself in the arms of a man who is dangerous for her body and soul.

Can Rory keep Amara safe while protecting his own heart? Can Amara trust Rory not to break hers even as the danger mounts, threatening to take them and their passion to a breaking point?
Hello Stranger
(The Ravenels, #4)
by Lisa Kleypas
ebook, 384 pages
Expected publication: February 27th 2018 by Avon
ISBN 0062371894
A woman who defies her time

Dr. Garrett Gibson, the only female physician in England, is as daring and independent as any man—why not take her pleasures like one? Yet she has never been tempted to embark on an affair, until now. Ethan Ransom, a former detective for Scotland Yard, is as gallant as he is secretive, a rumored assassin whose true loyalties are a mystery. For one exhilarating night, they give in to their potent attraction before becoming strangers again.

A man who breaks every rule

As a Ravenel by-blow spurned by his father, Ethan has little interest in polite society, yet he is captivated by the bold and beautiful Garrett. Despite their vow to resist each other after that sublime night, she is soon drawn into his most dangerous assignment yet. When the mission goes wrong, it will take all of Garrett's skill and courage to save him. As they face the menace of a treacherous government plot, Ethan is willing to take any risk for the love of the most extraordinary woman he's ever known.
My Once and Future Duke
(The Wagers of Sin #1)
by Caroline Linden
ebook, 384 pages
Expected publication: February 27th 2018 by Avon
ISBN 0062672932
What happens at the infamous Vega Club . . .

Sophie Campbell is determined to be mistress of her own fate. Surviving on her skill at cards, she never risks what she can't afford to lose. Yet when the Duke of Ware proposes a scandalous wager that's too extravagant to refuse, she can't resist. If she wins, she'll get five thousand pounds, enough to secure her independence forever.

Stays at the Vega Club . . .

Jack Lindeville, Duke of Ware, tells himself he's at the Vega Club merely to save his reckless brother from losing everything, but he knows it's a lie. He can't keep his eyes off Sophie, and to get her he breaks his ironclad rule against gambling. If he wins, he wants her—for a week.

Until now.

A week with Jack could ruin what's left of Sophie's reputation. It might even cost her her heart. But when it comes to love, all bets are off . . .
February 28th
Forgetting You, Remembering Me
(Memories From Yesterday #2)
by Monica James
Expected publication: February 28th 2018
We're giving away your choice of one of this month's new book releases to one reader! To enter, just be a RBtWBC follower (We offer lots of follow options!) and fill out the Rafflecopter below. Good luck! *Book must be $7.99 or under and available on Amazon Kindle, winner's choice will be in kindle format.
a Rafflecopter giveaway