Happy Holidays! I'm making my list and checking it twice. No, I'm not Santa - just a bookaholic! Look at all the pretties releasing just in time for Christmas! Roomies by Christina Lauren was a delightful story that I am currently recommending to everyone I see! Cynthia Eden's Into the Night kept me guessing throughout the story. Oh, I am soooo looking forward to the last book in Jennifer L. Armentrout's Wicked Saga, Brave! Which books are on your Christmas list?
*This list may be updated throughout the month.
5th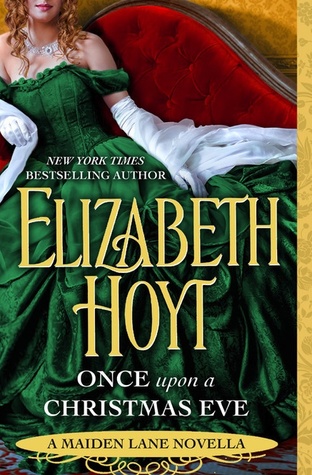 Title: Once Upon a Christmas Eve
Series: Maiden Lane #12.6
Author: Elizabeth Hoyt
Format: eBook, 96pgs
Published: Dec. 5, 2017 by Forever Yours
ASIN: B01DSTTRIK
Adam Rutledge, Viscount d'Arque, really rather loathes Christmas. The banal cheerfulness. The asinine party games. And, worst of all, the obligatory trip to the countryside. His grandmother, however, loves the holiday—and Adam loves his grandmother, so he'll brave the fiercest snowstorm to please her. But when their carriage wheel snaps, they're forced to seek shelter at the home of the most maddening, infuriating, and utterly beguiling woman he's ever met.





Sarah St. John really rather loathes rakes. The self-satisfied smirks. The sly predatory gazes. Oh, and the constant witty banter rife with double meaning. But in the spirit of the season, she'll welcome this admittedly handsome viscount into her home. But as the snowstorm rages, the Yule log crackles, and the tension rises, Sarah and Adam find themselves locked in a fiery, passionate kiss. If love is the true meaning of Christmas, it's the one gift this mismatched pair can't wait to unwrap.
Texas Bride
(Night Riders #2)
by Leigh Greenwood
Paperback
Published December 5th 2017 by Sourcebooks Casablanca (first published December 2002)
ISBN 1492648809
NIGHT RIDERS





They were a crack team of Confederate raiders, striking behind enemy lines under cover of darkness, operating with one mind, one heart. Until one of their number betrayed them all. In the aftermath of tragedy, they swore they would live to hunt down the traitor. But to each, life would bring first a woman and then a revelation: Far sweeter than revenge is love.





OWEN





He was the good-looking one, the one who'd always counted on his charm to get by. But the war had changed them all, leaving Owen painfully aware that looks could kill as surely as bullets. On the trail of the traitor, he no longer prided himself on his ability to break hearts, especially when the heart belonged to a girl as plain-featured and plain-spoken as Hetta Gwynne. Hetta made it clear she had no interest in winning a man, only in winning back her ranch. But after tasting her surprisingly heated kisses, Owen realized it was his own heart that was in danger of breaking unless he could change her mind.
Rugged Texas Cowboy
(Cowboys and Captives #1-2)
by Lora Leigh
Mass Market Paperback, 304 pages
Published December 5th 2017 by St. Martin's Press
ISBN 1250150876
COWBOY AND THE CAPTIVE


Melina is one of two gorgeous twin daughters, the clever and considerate one who always spared her parents the humiliation of what her sister Maria had wrought. But now, Melina is finally ready to stand up for herself and seize control of her life—until she is kidnapped by a cowboy, named Jardin, who is dead-set on settling the score with her family. There's only one catch: In capturing Melina, this tough, rough, hunk of a man has actually found a way to unleash her greatest fantasies, body and soul. . .



COWBOY AND THE THIEF


Beautiful, spirited Angel Manning has always longed to experience the power of her ancestors' most precious heirloom. Her mother once told her that the legendary Irish torque would lead Angel to the one man worthy of possessing her heart. But when Angel learns that her father, now a widower, has sold the torque to the notorious two-timer Jack Riley, she is furious. Of course she plans to take back what is rightfully hers, by whatever means necessary. But the fate of the ancient Druids works in mysterious ways. . .Could it be that this slick, smooth-talking cowboy was destined to satisfy Angel's deepest desires all along?
Roomies
by Christina Lauren
Paperback, 368 pages
Published December 5th 2017 by Gallery Books
ISBN 1501165836
Marriages of convenience are so…inconvenient.





Rescued by Calvin McLoughlin from a would-be subway attacker, Holland Bakker pays the brilliant musician back by pulling some of her errand-girl strings and getting him an audition with a big-time musical director. When the tryout goes better than even Holland could have imagined, Calvin is set for a great entry into Broadway—until he admits his student visa has expired and he's in the country illegally.





Holland impulsively offers to wed the Irishman to keep him in New York, her growing infatuation a secret only to him. As their relationship evolves from awkward roommates to besotted lovers, Calvin becomes the darling of Broadway. In the middle of the theatrics and the acting-not-acting, what will it take for Holland and Calvin to realise that they both stopped pretending a long time ago?
Only for You
(Sugar Lake #2)
by Melissa Foster
Kindle Edition, 251 pages
Published December 5th 2017 by Montlake Romance
ASINB0711XH4XQ
Love only works when your heart is in the right place. Hers could be right next door…





Single mom Bridgette Dalton doesn't have time to stop and smell the roses—not even in her own flower shop. But that doesn't mean she hasn't noticed Bodhi Booker. Her ruggedly handsome next-door neighbor would be the perfect candidate for a no-strings fling. Having loved and lost, Bridgette's not ready to hand over her heart…but she could use a distraction.





Bodhi has one rule: never leave anyone behind. As a special operative, he knows that each new mission is more dangerous than the last. He's never made a promise of forever to a woman, not even to the beautiful widow who has him tied in knots. And if there were anyone who could tempt him into putting down roots, it would be Bridgette and her adorable son.





But as his next deployment nears, they make a startling discovery. Their passion, meant only for the here and now, might already be blossoming into something more…
Can't Get Enough
(The Original Heartbreakers #6)
by Gena Showalter
Published December 5th 2017
Kiss Kiss Bang
(
Iron Clad Security #3)
by Sidney Halston
Paperback, 304 pages
Published December 5th 2017 by Swerve
ISBN 1250154901
Six-foot-two and ripped...with superior computer skills, Josef "Joey" Clad is not your typical ex-Marine. The co-owner of Iron-Clad securities is 100% Alpha male, but under his muscular physique, he's the best hacker in Miami who specializes in running Iron-Clad's cyber ops. The perfect skill set for their new client who is getting threatening emails, a client who he definitely wants to get to know better. Much better.





Single mom, widow, Olivia Monroe has exceptional dreams that she refuses to let go of. Fifteen years ago, she left her broken home in New York City and never looked back. Now a dark horse candidate for Florida governor, she's not looking for a relationship. Even with the hot guy who sweeps in and saves her computer the night before a big speech. Her hero has trouble written all over him. Joey is too handsome, too funny, too confident, and way too hard to resist.





Too bad he's now her bodyguard.
Heart Sight
(Celta's Heartmates #15)
by Robin D. Owens
Kindle Edition, 416 pages
Published December 5th 2017 by Berkley
ASINB06XK715GV
Journey back to the planet Celta with award-winning author Robin D. Owens in this novel about shadowed enemies and unimaginable psi power.



Muin "Vinni" T'Vine has been the prophet of Celta since he was six years old. A unique and lonely child, his strong psi power made most people wary of him. But now that he's older, he's ready to marry and protect the girl he's known was his HeartMate for years.





Avellana isn't as fragile as Vinni believes…nor as compliant. She fights to be considered Vinni's equal and a strong member of her Family and community. Both of them have kept Avellana's main power secret for over a decade.





But rumors of her strange psi talent are spreading, and Vinni is experiencing premonitions of danger to Avellana—even from the highest people of the land. When the whispers become threats, Vinni and Avellana must discover and defeat their secret enemies before they can finally claim happiness together.
The Wicked Vampire
(Last True Vampire #6)
by Kate Baxter
Paperback
Published December 5th 2017 by St. Martin's Press
ISBN 125012543X
He was one of the most feared creatures in the supernatural world, and yet, she was drawn to him unlike any other. His scent ignited her thirst. The sight of him drove her mad with want...

Lovers forever--or enemies to the death?



Sasha Ivanov was born to be wild. A vampire party girl, she stalks the L.A. clubs at night. Dancing. Drinking. Indulging her darkest appetites. Never sated, she's always looking for more: more danger, more excitement, more blood. But when she enters a supernatural fight club--and is tethered to her mortal enemy--Sasha realizes she's playing the most dangerous game of all...





Ewan Brun was born to kill vampires. A powerful berserker and unbeaten champion, he doesn't need a weapon to be deadly. He is the weapon. But when his soul becomes captive to the most beautiful vampire he's ever seen, he is all but powerless. He cannot resist Sasha--and cannot fight his desires. Is their love strong enough to defeat the gathering forces of darkness that threatens to destroy them both?
11th
Brave
(A Wicked Saga #3)
by Jennifer L. Armentrout
Expected publication: December 11th 2017
12th
Title: It Takes Two to Tumble
Series: Seducing the Sedgwicks #1
Author: Cat Sebastian
Format: Paperback & eBook, 217pgs
Published: Dec. 12, 2017 by Avon Impulse
ASIN: B0714J1PY2
Some of Ben Sedgwick's favorite things:





Helping his poor parishioners




Baby animals




Shamelessly flirting with the handsome Captain Phillip Dacre





After an unconventional upbringing, Ben is perfectly content with the quiet, predictable life of a country vicar, free of strife or turmoil. When he's asked to look after an absent naval captain's three wild children, he reluctantly agrees, but instantly falls for the hellions. And when their stern but gloriously handsome father arrives, Ben is tempted in ways that make him doubt everything.





Some of Phillip Dacre's favorite things:





His ship




People doing precisely as they're told




Touching the irresistible vicar at every opportunity





Phillip can't wait to leave England's shores and be back on his ship, away from the grief that haunts him. But his children have driven off a succession of governesses and tutors and he must set things right. The unexpected presence of the cheerful, adorable vicar sets his world on its head and now he can't seem to live without Ben's winning smiles or devastating kisses.





In the midst of runaway children, a plot to blackmail Ben's family, and torturous nights of pleasure, Ben and Phillip must decide if a safe life is worth losing the one thing that makes them come alive.
Amid the Winter Snow
by Grace Draven, Thea Harrison, Elizabeth Hunter, Elizabeth Hunter, Jeffe Kennedy
ebook
Expected publication: December 12th 2017 by Brightlynx Publishing
ISBN139781945367236
As the snows fall and hearths burn, four stories of Midwinter beginnings prove that love can fight its way through the chillest night...

THE DARKEST MIDNIGHT, by Grace Draven


The mark Jahna Ulfrida was born with has made her a target of the cruel and idle all her life. During the long, crowded festivities of Deyalda, there's nowhere to escape. Until a handsome stranger promises to teach her to save herself…



THE CHOSEN, by Thea Harrison


In her visions, Lily sees two men fighting for her tiny country's allegiance: the wolf and the tiger, each deadly, each cunning. One will bring Ys chaos and death, one a gentler path—but she's destined to love whichever she chooses. The midwinter Masque is upon them, and the wolf is at her door…



THE STORM, by Elizabeth Hunter


When her soul mate died in a massacre of the half-angelic Irin people, Renata thought she'd never feel happiness again. She's retreated to the snowy Dolomites to remember her hurts—until determined, irrepressible Maxim arrives to insist on joy, too. And before she can throw him out, they discover a secret the Irin have to know…



THE SNOWS OF WINDROVEN, by Jeffe Kennedy


As a blizzard threatens their mountain keep, the new Queen Amelia of the Twelve Kingdoms and her unofficial consort Ash face their own storm. Ash knows a scarred, jumpy ex-convict isn't the companion his queen needs. But when a surprise attack confines them together in their isolated sanctuary, the feast of midwinter might tempt even Ash into childlike hope…
Stay With Me
(Lazarus Rising #3)
by Cynthia Eden
Kindle Edition
Expected publication: December 12th 2017 by Hocus Pocus Publishing, Inc.
ASINB076KP9SFT
Shelly Hampton intends to spend the holidays alone in her family's mountain cabin, but when a snow-covered stranger appears on her door-step, her plans are shot straight to hell. The man before her seems oddly familiar, and he stirs a dark need within her.





It's soon apparent that John Smith is far more than a normal man—he's too strong, too fast, and she could swear that he seems to read her thoughts…and know her most secret desires.





But is John a man that she could love…or is he someone she should fear? Because even as the snow fall deepens, a deadly threat is closing in on her little cabin. And soon, Shelly will be trapped on the mountain with a dangerous man…a man who swears that he has come back from the dead, just to be with her.
Killman Creek
(Stillhouse Lake #2)
by Rachel Caine
Kindle Edition, 348 pages
Expected publication: December 12th 2017 by Thomas & Mercer
ASINB072C4XBZ9
Every time Gwen closed her eyes, she saw him in her nightmares. Now her eyes are open, and he's not going away.

Gwen Proctor won the battle to save her kids from her ex-husband, serial killer Melvin Royal, and his league of psychotic accomplices. But the war isn't over. Not since Melvin broke out of prison. Not since she received a chilling text…

You're not safe anywhere now.

Her refuge at Stillhouse Lake has become a trap. Gwen leaves her children in the protective custody of a fortified, well-armed neighbor. Now, with the help of Sam Cade, brother of one of Melvin's victims, Gwen is going hunting. She's learned how from one of the sickest killers alive.

But what she's up against is beyond anything she feared—a sophisticated and savage mind game calculated to destroy her. As trust beyond her small circle of friends begins to vanish, Gwen has only fury and vengeance to believe in as she closes in on her prey. And sure as the night, one of them will die.
19th
The Highland Guardian
(Lords of the Highlands #3)
by Amy Jarecki
Kindle Edition
Expected publication: December 19th 2017 by Forever
ASINB06Y1PRQY7
He has sworn to protect her...

Captain Reid MacKenzie, Earl of Seaforth, is a man of his word. During a harrowing battle at sea, the heroic Highlander makes a vow to a dying friend to watch over the man's daughter. His plan: send the child to boarding school as quickly as possible so he can continue his mission. But Reid's new ward is no wee lass. She's a ravishing, fully grown woman, and it's all he can do to remember his duty and not seduce her himself.

But he might be her greatest threat...

Miss Audrey Kennet is stunned by the news. First this kilted brute tells Audrey her father is dead, and next he insists she marry. But as Reid scours England for the most suitable husband, Audrey soon realizes the brave, brawny Scot is the only man she wants—though loving him means risking her lands, her freedom, and even her life.
Title: Can't Forget You
Series: Risking It All #3
Author: Rachel Lacey
Format: Paperback & eBook, 353 pgs
Published: Dec. 19, 2017 by Forever
ASIN: B06XFFKLVC
YOU NEVER FORGET YOUR FIRST LOVE





Jessica Flynn can't wait to buy up that patch of unspoiled North Carolina woodland next door and expand her spa. What could be more sensuous than a hot-tub soak under the stars? Jessica would love to bask in the romantic view herself-but first she needs to find the right man to join her in this fantasy. Back in high school, she thought that was the dark and brooding Mark Dalton. But then he left to join the Special Forces, and when he returned to town, it felt like their teenage love affair had never even happened.





Mark Dalton has his eye on the same property for his own business. Yet there's something he wants to have even more. Because Jessica is sweeter than he remembered, and he's finding it hard to resist his attraction to the competition. When they finally find themselves alone, deep in the forest, nature can't help but run a little wild. But if she ever finds out what he's been hiding all these years, she may never forgive him...
Cowboy Up
(Coming Home #3)
by Harper Sloan
Kindle Edition, 1st edition, 384 pages
Expected publication: December 19th 2017 by Pocket Books
ASINB074ZP8JKL
New York Times and USA TODAY bestselling author Harper Sloan returns with a passionate and breathless romance about the sparks that ignite when a cautious cowboy and a once-scorned woman open up to each other in the third installment of the Coming Home series.



As the eldest Davis, Clayton has always tried to lead by example. He takes his job as head of the family businesses seriously, making sure the farm and auto shop are running smoothly—along with keeping an eye on his brother and sister. For him, there's a time and place to let go of the control he holds with an iron grip. And with the way he grew up, coupled with disastrous end to his last relationship, he's just fine with his quiet, solitary life.





Most of the time.





What he hadn't counted on was cute, quirky, shy bookstore owner, Caroline Michaels. She's the proverbial woman next door—well, the next town over, that is. Caroline hasn't lived an easy life, but after escaping an abusive ex, she's finally living it for herself. The last thing she ever expected was a one-night stand with Clay Davis, a night she can't stop thinking about.





So when she falls on hard times and Clay comes out of nowhere to her rescue, she realizes just how impossible it'll be to stay away from him. Now all she has to do is convince him to live a little...





Will Clay be able to give up the reins and finally settle down? And, more importantly, will Caroline muster enough courage to lasso him up?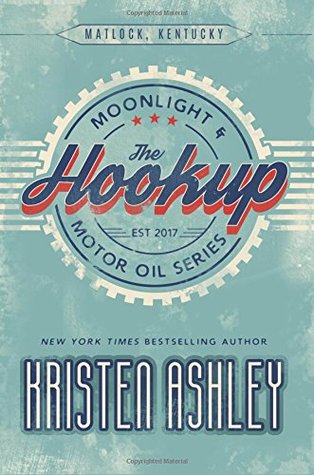 The Hookup
(Moonlight and Motor Oil #1)
by Kristen Ashley
Kindle Edition
Expected publication: December 19th 2017
ASINB076F7V9L2
When the new girl in town, Eliza "Izzy" Forrester decides to hit the local drinking hole, she's not ready to meet the town's good, solid guy. She's definitely not prepared to engage in her very first hookup with him.





Then Izzy wakes up the next morning in Johnny Gamble's bed and good girl Izzy finds she likes being bad for Johnny.





Even so, Izzy feels Johnny holding her at arm's length. But Johnny makes it clear he wants more and Izzy already knows she wants as much of hot-in-bed, sweet-out-of-it Johnny Gamble.





Floating on air thinking this is going somewhere, Izzy quickly learns why Johnny holds distant.





He's in love with someone else. Someone who left him and did it leaving him broken. Whoever was up next would be runner up, second best. Knowing the stakes, Izzy will take what she can get from the gentleman that's Johnny Gamble. And even knowing his heart might never mend, Johnny can't seem to stay away from Izzy.





Until out of nowhere, his lost love comes back to town. He's not going back, but Johnny still knows the right thing to do is let Izzy go.





And Izzy knew the stakes, so she makes it easy and slips though his fingers.





But that's before Johnny realizes Eliza moved to town to escape danger that's been swirling around her.





And that's why Johnny decides to wade in.





That and the fact Eliza Forrester makes breakfast with a canary singing on her shoulder and fills out tight dresses in a way Johnny Gamble cannot get out of his head.
26th
When You Love a Scotsman
(Seven Brides for Seven Scotsmen #2)
by Hannah Howell
Kindle Edition, 352 pages
Expected publication: December 26th 2017 by Zebra
New York Times bestselling author Hannah Howell sweeps readers away with the passion-filled adventures of the MacEnroy brothers, seven daring Scotsmen who take on America in her most turbulent days—and capture the hearts of the ladies each is destined to wed . . .

With danger closing in from all sides, Abigail Jenson works tirelessly to protect her small Missouri farm. She doesn't require saving—but a handsome officer appears on horseback just as ruthless marauders set her cabin ablaze. With nowhere else to turn, Abigail allows the soldier with the seductive Highlander's gaze to escort her to shelter in a nearby town.

Matthew MacEnroy was reluctant to join his adopted nation's conflict—until an enemy attack wounded two of his brothers. Bravely doing battle has its price when a proud, independent beauty comes under his watch—no military man can risk the powerful emotions their attraction has unleashed. But when Matthew himself is caught in the crossfire, Abigail leads their long journey home to MacEnroy valley . . . and her caring touch sparks the promise of a bold future together.
If Ever I Should Love You
(Spinster Heiresses #1)
by Cathy Maxwell
ebook, 368 pages
Expected publication: December 26th 2017 by Avon
ISBN 0062655752
Once upon a time there were three young ladies who, despite their fortunes, had been on the Marriage Mart a bit too long. They were known as the "Spinster Heiresses" . . .

He's inherited a title, but not a penny to speak of, so the Earl of Rochdale knows he must find a wife—preferably one tolerably pretty and good-tempered, but definitely wealthy, and willing to exchange her fortune for his family name.

His choice: Leonie Charnock, one of the season's "Spinster Heiresses." Years before, the earl had saved the dark-eyed beauty's reputation, and she is still breathtakingly lovely, leading Rochdale to hope that their marriage will be more than in name only.

However, Leonie doesn't want to be anyone's wife. Nearly destroyed by the secrets in her past, Leonie agrees to their union with one condition: there will be a wedding but no bedding. But it's a condition the new Countess Rochdale isn't sure even she can keep . . .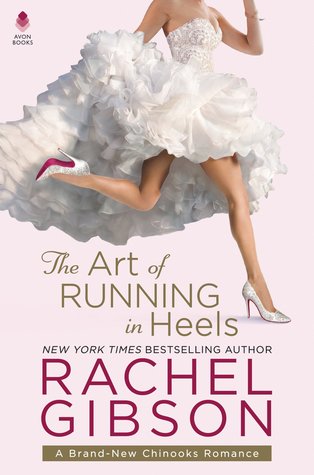 Title: The Art of Running in Heels
Series: Chinooks Hockey #7
Author: Rachel Gibson
Format: Paperback & eBook, 384pgs
Published: Dec. 26, 2017 by Avon
ASIN: B06Y12BDFN
Running in five-inch stilettos is an art form





Leaving your fiancé at the altar on live television is a disaster. Lexie Kowalsky thought she was ready to get married in front of millions of people, but at the last minute she fled the set of television's hottest reality show, Gettin' Hitched. Wearing a poofy white dress and a pair of five-inch sparkly shoes, Lexie hopped a float plane for Sandspit, Canada. She figured no one would find her there. But she was wrong.





Sharing her flight was the Seattle Chinooks biggest star, Sean Knox. Lexie wasn't just a reality-show runaway, she was his pain in the butt coach's daughter. She was chaos and temptation and definitely off limits, but getting her luscious body out of that wedding gown, he couldn't resist getting her in his bed for one amazing night.





Then a photo of Sean and Lexi breaks the internet—and suddenly they're both swept up in a crazy plan to spin the whole story. But you can't run from love—
Title: A Distant Heart
Series: Bollywood #4
Author: Sonali Dev
Format: Paperback & eBook, 352 pgs
Published: Dec. 26, 2017 by Kensignton
ASIN: B06XZR97YK
Her name means "miracle" in Sanskrit, and to her parents, that's exactly what Kimaya is. The first baby to survive after several miscarriages, Kimi grows up in a mansion at the top of Mumbai's Pali Hill, surrounded by love and privilege. But at eleven years old, she develops a rare illness that requires her to be confined to a germ-free ivory tower in her home, with only the Arabian Sea churning outside her window for company. . . . Until one person dares venture into her world.





Tasked at fourteen-years-old with supporting his family, Rahul Savant shows up to wash Kimi's windows, and an unlikely friendship develops across the plastic curtain of her isolation room. As years pass, Rahul becomes Kimi's eyes to the outside world—and she becomes his inspiration to better himself by enrolling in the police force. But when a life-saving heart transplant offers the chance of a real future, both must face all that ties them together and keeps them apart.





As Kimi anticipates a new life, Rahul struggles with loving someone he may yet lose. And when his investigation into a black market organ ring run by a sociopathic gang lord exposes dangerous secrets that cut too close to home, only Rahul's deep, abiding connection with Kimi can keep her safe—and reveal the true meaning of courage, loss, and second chances.





Infused with the rhythms of life in modern-day India, acclaimed author Sonali Dev's candid, rewarding novel beautifully evokes all the complexities of the human heart.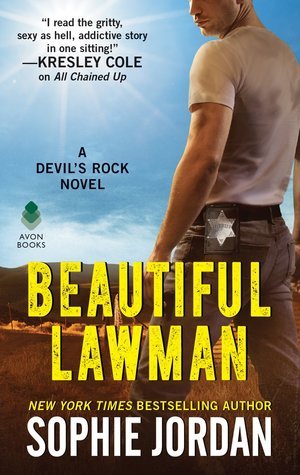 Title: Beautiful Lawman
Series: Devil's Rock #4
Author: Sophie Jordan
Format: Paperback & eBook, 368 pgs
Published: Dec. 26, 2017 by Avon
ASIN: B06Y118YR2
From the wrong side of the tracks and with most of her family in jail or dead, Piper Walsh is used to everyone in town thinking the worst about her. It doesn't seem to matter that she's worked hard to build a good life for herself. So she isn't surprised that when she comes into contact with Sweet Hill's wildly irresistible, arrogant sheriff, Hale Walters, they're instant adversaries. Piper has nothing in common with the town golden-boy-turned-lawman—and she refuses to be a notch on his bedpost.





Despite rumors, Hale avoids fooling around with the women of Sweet Hill, many of whom are hoping to get him to the altar. But staying out of Piper's path is proving near impossible. The infuriating troublemaker clearly has no respect for his badge. As she continues to push his buttons, it becomes clear to Hale that he must either arrest Piper—or claim her as his own.
Shelter
(Getaway #2)
by Jay Crownover
Expected publication: December 26th 2017
Title: The Pretender
Series: Games People Play #3
Author: HelenKay Dimon
Format: Paperback & eBook, 368 pgs
Published: Dec. 26, 2017 by Avon
ASIN: B06Y5HKWGY
They say it takes a thief to catch a thief, and Harrison Tate is proof. Once a professional burglar, he now makes a lawful living tracking down stolen art. No one needs to know about his secret sideline, "liberating" artifacts acquired through underhanded methods. At least until one of those jobs sees him walking in on a murder.





Gabrielle Wright has long been estranged from her wealthy family, but she didn't kill her sister. Trouble is, the only person who can prove it is the sexy, elusive criminal who shouldn't have been at the island estate on that terrible night. She's not expecting honor among thieves—or for their mutual attraction to spark into an intense inferno of desire.





Under the guise of evaluating her family's art, Harris comes back to the estate hoping to clear Gabby's name. But returning to the scene of the crime has never been riskier, with their hearts and lives on the line.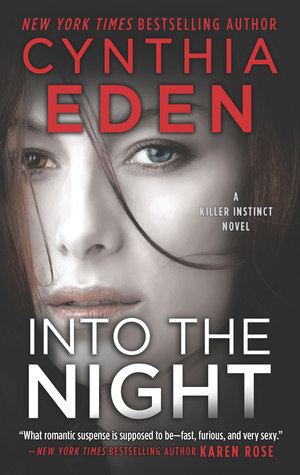 Into the Night
(Killer Instinct #3)
by Cynthia Eden
Paperback, 384 pages
Expected publication: December 26th 2017 by Hqn
ISBN 1335018085
Two FBI agents are caught in a merciless vigilante's crosshairs in New York Times bestselling author Cynthia Eden's electric Killer Instinct series



Lives will be ravaged as two FBI agents confront a mastermind serial murderer in New York Times bestselling author Cynthia Eden's new Killer Instinct novel





Sheltered in the shadows of the Smoky Mountains is the suspect who's summoned FBI agent Macey Night's fears to the surface. Every day that the "Profiler," a vigilante serial killer, escapes justice is another day she's reminded of what it is to be a ruthless predator's prey. Capturing him is a craving deeper than anything she's felt in a long time. But Agent Bowen Murphy, equal parts sexy and volatile, seems hell-bent on changing that. Working together—needing, living, and breathing each other—they're entwined to distraction.





Bowen's used to operating on impulse: act, don't feel. Now Macey and the controlled terror behind her beautiful eyes has him rethinking everything, including his rule to never get close to a colleague. He's willing to fight for a future with Macey, but the consequences of love could be deadly.
We're giving away your choice of one of this month's new book releases to one reader! To enter, just be a RBtWBC follower (We offer lots of follow options!) and fill out the Rafflecopter below. Good luck! *Book must be $7.99 or under and available on Amazon Kindle, winner's choice will be in kindle format.
a Rafflecopter giveaway