I'm listing my Top 10 Favorite Reads of 2017, in no particular order. What have been some of your favorites? Do we share any?!
Traitor to the Throne
(Rebel of the Sands #2)
by Alwyn Hamilton
Rebels, djinni, prince's, and a girl that burns hotter then the desert sand!
After reading the first book in the
Rebel of the Sands series, I next-dayed this baby from Amazon and it was an amazing sequel. I'm on pins and needles waiting to see what will happen next with Amani and the Rebels in the final book of the series!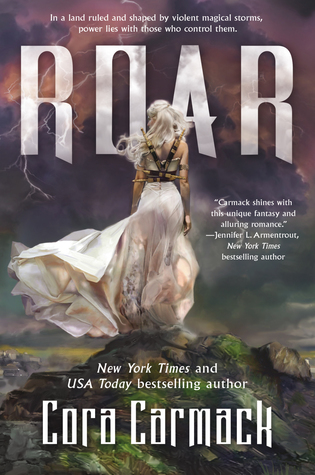 Roar
(Stormheart #1)
by Cora Carmack
Cora Carmack weaves a captivating and complex world of magic and mayhem in this must-read Y.A. fantasy! With rich story-telling, a dynamic setting, and alluring characters I was immediately drawn into the pages and I cannot wait for the next book to release...why does it have to be sooooooo looooong?!?! June! *sad face*
Silver Silence
(Psy-Changeling Trinity #1)
by Nalini Singh
I've said it before and I'll say it again; paranormal romance simply does not get any better then Nalini Singh. Long-time Psy-Changeling fans will not be disappointed in this continuation with the Psy-Changeling Trinity and the introduction to the StoneWater Bear clan. Oh the intrigue... the romance... the bearliness!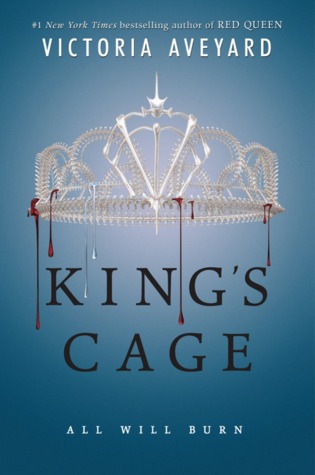 King's Cage
(Red Queen #3)
by Victoria Aveyard
This installment has to be the best of the series so far. The ending blew me away and I can't stop contemplating what might happen next for Mare! It KILLS me that they moved the next release date from February to May.
Blackbird
(Redemption #1)
by Molly McAdams
Anytime I see that Molly McAdams has a new release coming I add it to my buy-list, not even needing to read the synopsis. I went into this story blind but had total faith in the author's ability to sweep me away into her world, and did she ever. This was one of those stories that I wanted to take my time with, prologue each turning of the page because I was quickly reaching the end. But ever time I forced myself to step away, I came right back mere minutes later, gripping the pages, needing to know what would happen next!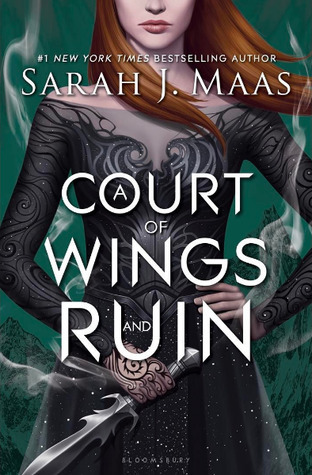 A Court of Wings and Ruin
(A Court of Thorns and Roses #3)
by Sarah J. Maas
Sarah J. Maas is a master story teller without compare. I was literally in tears by the last few chapters, pausing at the end of each one, dreading the return because I knew the story would end that much sooner. I hope that we can still continue to see Feyre and Rhys in the following novels. This story and it's characters, each and every one, encompassed so much emotion, it literally took my breath at times. The danger, the strategies, Feyra and Rhys' cunning, the love that surrounds them. I loved this book so much and I was devastated when I finally reached the end.
Roomies
by Christina Lauren
With Roomies, Christina Lauren weaves a delightful tale of music, love, and mayhem set in the heart of New York that is both fresh and inventive. This author duo is a bit of a hit or miss for me; some books I really love while others not-so-much, so I wasn't sure what to expect from Roomies when I first opened this book. However....Centered around a cast of lovably flawed characters, I was swept away by this charming story of a fake romance turned all too real. If you love a good contemporary romance, fake fiance story, then pick up Roomies today!
Tower of Dawn
(Throne of Glass #6)
by Sarah J. Maas
After Empire of Storms (Throne of Glass #5), I wanted - NEEDED - to know Aelin's fate. So you can say that I was a little bitter when I found out that this book would solely be Chaol and Nesryn's stories. :-/ However, my disappointment did not last long once I opened the pages and now I am looking forward even more to finding out what happens next!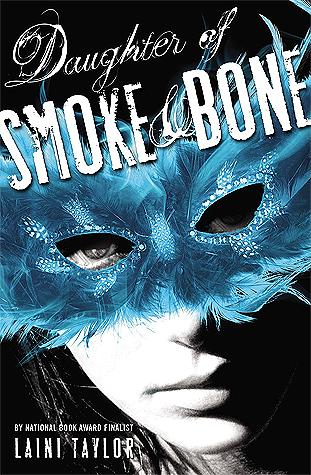 Daughter of Smoke & Bone
(Daughter of Smoke & Bone #1)
by Laini Taylor
This book released in 2011, but I just read it this year. It took a little bit for me to get into, the third person point of view was difficult to follow in the beginning. However, I ended up loving the story and it's characters so much that I immediately purchased the following two books in the series!
The Tethered Mage
(Swords and Fire #1)
by Melissa Caruso
Melissa Caruso dazzled me with her debut release, The Tethered Mage, first in the Swords and Fire trilogy! Riddled with intrigue and with a gentle touch of angst and longing, I was captivated from start to finish. The integration of magic and falconry works beautifully, the prose flow freely, and the characterization is gripping. I can't wait to read more from the Swords and Fire trilogy, and am eagerly anticipating The Defiant Heir. Will Amalia and Marcella ever have a future? Will the the prince of Vaskandar, Lord Ruthven, use his stolen knowledge to bring destruction to the Empire? Will Zaira ever except her fate and learn control? I'm looking forward to finding out!