You cannot even imagine the dilemma I had trying to narrow down this list to ten books. Ten! Just ten?! *head explodes* After several hours of adding some, removing others to add more, and going back and forth on my decision at least five times, I did it. I narrowed down my ten most anticipated reads of 2018! What books are YOU looking forward to most next year?
Shadowsong
(Wintersong #2)
by S. Jae-Jones
Expected publication: February 6th 2018 by Wednesday Books
GOODREADS
|
AMAZON
This made both Linda's list, and mine.
Wintersong
was such a transcendent read (
see my review
), I couldn't get it out of my head for weeks after reading. I had an ache in my heart, and a yearning for so much more. A poetically beautiful tale full of magic, music, darkness, and light - Liesl and the Goblin King captivated me from the very start and I am ecstatic that we get to read more from this world. I am also crossing my fingers and toes for a happy ending for this enchanting duo.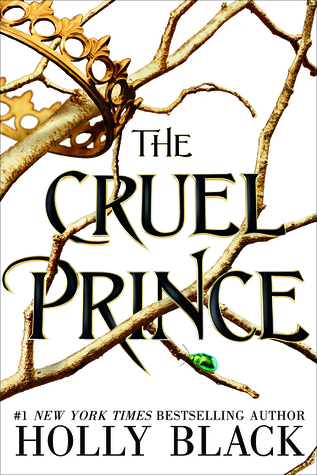 The Cruel Prince
(The Folk of the Air #1)
by Holly Black
Expected publication: January 2nd 2018 by Little, Brown Books for Young Readers
Years and years ago, I fell in love with Holly Black's world of the Fae with Modern Faerie Tales. Needless to say, I was beyond excited to see that she was releasing a new series set in this dark and gripping world!
Untitled
(Throne of Glass #7)
by Sarah J. Maas
Expected publication: September 4th 2018 by Bloomsbury YA
There is not even a title for this book yet, and I think I am anticipating it probably the most of all. What is happening to Aelin? Gahh...the wait is a very slow and painful torture! Need. More. Now. *gasps last breathe*
Off the Grid
(The Lost Platoon #2)
by Monica McCarty
Expected publication: July 3rd 2018 by Berkley Jove
Monica McCarty gives good romantic suspense! I really haven't enjoyed a military romantic suspense story as much as I did the first book in this series in a long time. I loved the characters, the banter, the romance, the twists and can't wait to read John Donovan's story.
Expected publication: June 12th 2018 by Berkley
We're finally going to delve more into the world of the ocean changelings! Eeepp! I have been waiting for this since they were first introduced into the Psy-Changeling series. They're so enigmatic and intriguing! Also - Bowen Knight! *claps hands like a crazy person*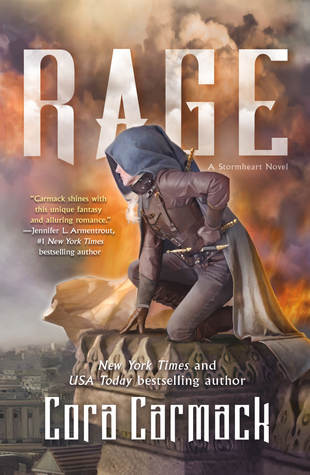 Rage
(Stormheart #2)
by Cora Carmack
Expected publication: June 5th 2018 by Tor Teen
Roar
, the first book in this series (
see my review
) was an incredibly captivating read full of magic and mayhem. I loved it, and all of it's characters. I can't wait to get back to it and find out which path Roar follows. I know, either way, she will rule. Whether it be the kingdom or the streets though? *shrugs* I'm looking forward to finding out!
The Darkest Star
(Untitled #1)
by Jennifer L. Armentrout
Expected publication: October 30th 2018 by Tor Teen
One word.
Lux.
*mic drop*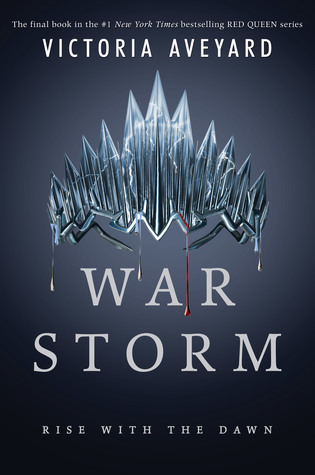 War Storm
(Red Queen #4)
by Victoria Aveyard
Expected publication: May 15th 2018 by HarperTeen
With non-stop action and heartbreak from this series so far, I am wondering just how much Mare can take before she finally breaks? I think she is going to have to be stronger then ever in this final installment, and I will be on pins and needles until May!
Hero at the Fall
(Rebel of the Sands #3)
by Alwyn Hamilton
Expected publication: March 6th 2018 by Viking Books for Young Readers
The Rebels of the Sands is a series that I started this year and after reading the first book, immediately ordered the second. An epic fantasy set in the searing desert with rebels, djinni, exiled prince's, nefarious king's, and a girl on fire...there's nothing to dislike and everything to love! I'm looking forward to seeing Amani become the leader that I know she is.
Fighting for Everything
(Warrior Fight Club #1)
by Laura Kaye
Expected publication: May 22nd 2018
Laura Kaye is a must-read author for me. She writes titillating romance spanning several sub-genres and I have enjoyed each and every one. Fighting for Everything is the first in a brand new series featuring an ex-veterans fight club. Sounds delectable, right?!