by K. Bromberg
Expected publication: November 14th 2016 by JKB Publishing, LLC
ISBN 1942832036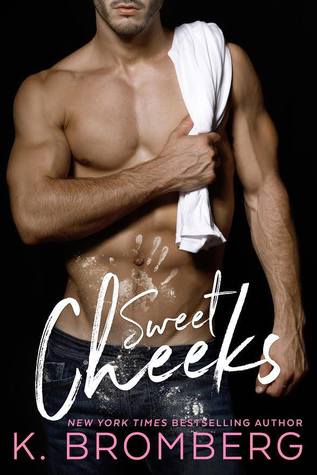 An all new second chance love story by the New York Times Bestselling author of the beloved Driven series.

It all started with the invitation. To my ex-fiance's new wedding.

I should have ignored it.Thrown it away. Set it afire. But I didn't. I replied.

With a plus one.

And then my assistant accidentally mailed it.

Enter Hayes Whitley. Mega-movie star. The man who has captured the hearts of millions. But I gave him mine years ago. He was my first love. He was my everything. Right until he up and left to chase his dreams without so much as a simple goodbye.

When he showed up out of the blue ten years later, I should have known to steer clear. I should have rejected his offer to take me to my ex's wedding. I should have never let him kiss me.

But I didn't.

And now we're left wondering if the pieces of the life we once shared still fit together somehow. First loves are hard to forget. The question is, do we want to forget? Or do we risk the chance and see what happens next?
ABOUT THE AUTHOR:
New York Times Bestselling author K. Bromberg writes contemporary novels that contain a mixture of sweet, emotional, a whole lot of sexy, and a little bit of real. She likes to write strong heroines, and damaged heroes who we love to hate and hate to love.

She's a mixture of most of her female characters: sassy, intelligent, stubborn, reserved, outgoing, driven, emotional, strong, and wears her heart on her sleeve. All of which she displays daily with her husband and three children where they live in Southern California.

On a whim, K. Bromberg decided to try her hand at this writing thing. Since then she has written The Driven Series (Driven, Fueled, Crashed, Raced, Aced), the standalone Driven Novels (Slow Burn, Sweet Ache, Hard Beat, and Down Shift), and a novella (UnRaveled). She is currently finishing up Sweet Cheeks a standalone novel out November 14th.

Her plans for 2017 include a sports romance duet (2 books: The Player, The Catch) and the Everyday Heroes series (3 books: Cuffed, Combust, and Cockpit). She's also writing a novella for the 1,001 Dark Night series that will be out in February 2017.

She loves to hear from her readers so make sure you check her out on social media. http://www.kbromberg.com