Sundays have never been so sexy!
Sexy Snippets is a weekly feature hosted by Reading Between the Wines for the 18+ crowd. Want to join in? Just grab the button, post a sexy paragraph or two from your current read and share the author & title so other participants can add the book to their TBR list if they like, and then leave a comment with a link to your post. And don't forget to have a sexy-good time!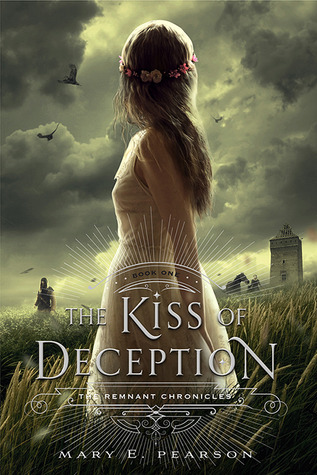 "At last."
Warm shivers prickled my skin. Rafe's chest pressed close to my back, and his finger traveled along my shoulder and down my arm. "I thought we'd never get a moment alone."
His lips brushed my jaw. I closed my eyes, and a shudder sprinted through me. "We're hardly alone," I said. "Can't you see an entire town milling in front of you?"
His hand circled my waist, his thumb stroking my side. "I can't see anything but this..." He kissed my shoulder, his lips traveling over my skin until they reached my ear. "And this...and this."
I turned around, and my mouth met his. He smelled of soap and fresh cotton. "Someone might see us," I said, breathless between kisses.
"So?"
Get the Remnant Chronicles now!