The Last Outlaw
(Outlaw Hearts #4)
by Rosanne Bittner
Paperback, 480 pages
Published September 5th 2017 by Sourcebooks Casablanca
ISBN 1492652067
Times have changed, and the old Wild West is becoming a place of civilized law and order, where men like Jake Harkner no longer seem to fit in. As a nod to the changing times, Jake has sworn to hang up his guns once and for all. In fact, he and his wife Randy are enjoying this new era of peace on their ranch...until Jake's embroiled in a rescue mission that he simply can't refuse―possibly his most dangerous yet. He rides into Mexico to save a young girl from a dreadful fate, leaving his beloved family behind, fearing he will die the same way he's always lived―by the gun.
Last Gentleman Standing
by Jane Ashford
Paperback, 354 pages
Published September 5th 2017 by Sourcebooks Casablanca
ISBN 1492655279
A fortune hunter's dream...

Miss Elisabeth Elham is an unlikely heiress. She never knew the curmudgeonly uncle who died suddenly and left her a fortune. She's proud, outspoken and independent―a definite challenge for London's fortune hunting suitors.

As various determined gentlemen vie for her attention at balls, routs, picnics and parties, Elisabeth finds herself embroiled with a charming rake, a mysterious nabob, and an elegant neighbor. This would all be great fun, if only she wasn't so fascinated by the one man in London who's not trying to woo her...
Highland Flame
(Highland Weddings #4)
by Mary Wine
Mass Market Paperback, 384 pages
Published September 5th 2017 by Sourcebooks Casablanca
ISBN 1492602531
Laird Diocail Gordon has just come into his title and inherited his father's run down castle and rag-tag clan. He knows the sorry sight of the castle would send any woman running, but is determined to find a wife to help return his home to its former glory.

Widow Jane Stafford is on a mission—return to England even if it means trudging through the Scottish Highlands on foot. Her travels lead her straight to the path of danger until a mysterious, brawny man comes out of nowhere and saves her—and the spark between them is immediate. With a target on Jane's back, she knows the only way to stay safe is to go with Diocail. But the real trouble will be guarding her heart from her newly ignited Highland flame…
Highland Dragon Warrior
(Dawn of the Highland Dragon #1)
by Isabel Cooper
Mass Market Paperback, 320 pages
Published September 5th 2017 by Sourcebooks Casablanca
ISBN 1492632031
Legend claims
When Scotland fell to English rule
The Highland dragons took a vow:
Freedom at any price.

The war may be over, but so long as English magic controls the Highlands, not even a dragon laird can keep his clan safe. What Cathal MacAlasdair needs is a warrior fierce enough to risk everything, yet gifted enough to outwit an enemy more monster than man.

What he needs is Sophia.

Alchemist Sophia Metzger traveled to Loch Arach in search of knowledge. She never dreamed she'd learn to do battle, ride through the stars on the back of a dragon, or catch the eye of a Highland laird. But as her quest turns to sizzling chemistry and inescapable danger, she'll soon discover the thrill of being caught in a dragon's claws.
Dark Legacy
(Dark #27)
by Christine Feehan
Hardcover, 304 pages
Published September 5th 2017 by Piatkus
ISBN 0349416508
In a thrilling Carpathian novel from #1 New York Times bestselling author Christine Feehan, a woman fights to free herself from the grip of the vampire trying to possess her...

In a beautiful compound hidden away from the world, Emeline Sanchez tries to blunt the pain that has wracked her body ever since her terrifying ordeal in the labyrinth beneath the city—when she was forced to exchange blood with an evil master vampire.

Now, it's his voice that haunts her...that calls to her in the dark...that never lets her rest. And while the children that she helped to free from his clutches struggle to heal, watched over by their Carpathian protectors, Emeline knows one thing: She must sacrifice herself to keep them all from harm...
Her Dark Half
(X-Ops #7)
by Paige Tyler
Mass Market Paperback, 352 pages
Published September 5th 2017 by Sourcebooks Casablanca
Original TitleHer Dark Half
ISBN 1492642401
Trevor Maxwell
Coyote shifter with an attitude
Covert operator
Trusts no one, especially his devastatingly beautiful new partner

Alina Bosch
Former CIA, newest operative on the covert team
Hired to spy on her partner
Motto: "Never be deceived again."

Coyote shifter Trevor Maxwell is teamed up with CIA agent Alina Bosch to catch a killer. But when the mission becomes much more dangerous than they expected, they're going to have to ignore the attraction between them and learn how to trust one another to come out on the other side...
Title
: Going Dark
Series
: The Lost Platoon #1
Author
: Monica McCarty
Format
: Paperback & eBook, 352pgs
Published
: Sept. 5, 2017 by Berkley
ASIN
: B06XJJ32J3
Like Rome's Lost Legion, a SEAL platoon goes on a mission and vanishes without a trace.

After walking into a trap on a covert op in Russia, the men from top secret SEAL Team Nine are presumed dead. Not knowing whom they can trust, and with war hanging in the balance, the survivors must go dark and scatter around the globe.

Marine ecologist Annie Henderson joins her new boyfriend on a trip to the Western Isles of Scotland to protest a hazardous offshore drilling venture. When she realizes that she may be swept up in something far more dangerous than she'd intended, there is only one man she can turn to. . . .

She and the mysterious but sexy dive boat captain haven't exactly gotten off to the best start, but something about his quiet confidence makes her think that he's the kind of man she can depend on. Because he's gruff and guarded, she can tell Dan Warren has secrets. But she could never imagine how high the stakes are for him to keep his cover, even as he risks everything to protect her. . . .
On the Chase
(Rocky Mountain K9 Unit #2)
by Katie Ruggle
Mass Market Paperback, 416 pages
Published September 5th 2017 by Sourcebooks Casablanca
ISBN 1492643076
After witnessing a horrifying crime, Kaylee is forced to flee to a small Colorado mountain town and take on a new identity. There she becomes Grace, a dog kennel worker trying to avoid the dangerously attractive K-9 Officer Hugh Murdoch.

When an accident leaves Hugh and his K-9 partner, Lexi, on desk duty, both are anxious for Hugh to heal. Until then, the highlight of his day is teasing the beautiful but mysterious new kennel employee. Their simmering attraction fuels a passionate kiss—interrupted by a sniper's bullet. With targets on both of their backs, Grace and Hugh will do whatever it takes to stay alive…not realizing the most dangerous threat of all is hiding right in front of their noses.
Secrets in Death
(In Death #45)
by J.D. Robb
Hardcover, 400 pages
Published September 5th 2017 by St. Martin's Press
ISBN 1250123151
A new novel in the #1 New York Times bestselling series: Lt. Eve Dallas must separate rumors from reality when a woman who traffics in other people's secrets is silenced.

The chic Manhattan nightspot Du Vin is not the kind of place Eve Dallas would usually patronize, and it's not the kind of bar where a lot of blood gets spilled. But that's exactly what happens one cold February evening.

The mortally wounded woman is Larinda Mars, a self-described "social information reporter," or as most people would call it, a professional gossip. As it turns out, she was keeping the most shocking stories quiet, for profitable use in her side business as a blackmailer. Setting her sights on rich, prominent marks, she'd find out what they most wanted to keep hidden and then bleed them dry. Now someone's done the same to her, literally—with a knife to the brachial artery.

Eve didn't like Larinda Mars. But she likes murder even less. To find justice for this victim, she'll have to plunge into the dirty little secrets of all the people Larinda Mars victimized herself. But along the way, she may be exposed to some information she really didn't want to know…
The Woman Who Couldn't Scream
(Virtue Falls #4)
by Christina Dodd
Hardcover, 352 pages
Published September 5th 2017 by St. Martin's Press
ISBN 1250028485
From the New York Times bestselling author comes the fourth novel of suspense taking place in Virtue Falls, Washington.

Beautiful Merida is married to a wealthy older man who takes her around the world as his trophy. Merida is everything a man could want. But a traumatic accident years before left her without the ability to speak. When her husband dies, she knows its her chance to exact revenge on those responsible for her accident—and that vengeance begins in Virtue Falls. Reinventing herself, she slips into village life, biding her time. But someone knows exactly who she is and will use this chance to finish what was started years ago. And this time an accident for Merida will mean silencing her forever.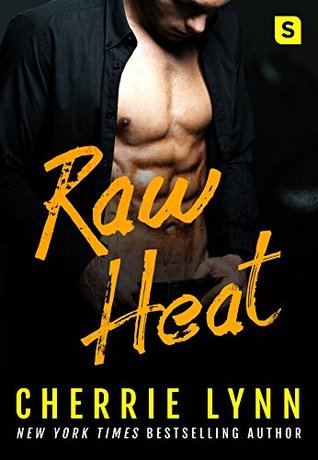 Raw Heat
(Larson Brothers #3)
by Cherrie Lynn
Kindle Edition
Published September 5th 2017 by Swerve
ASINB071VYQ2KF
The third book in the Larson Brothers series from New York Times bestselling author Cherrie Lynn is the sexiest installment yet!

Youngest Larson brother Damien has the luck of the devil. Fast talking and faster thinking, he owns a successful nightclub in Houston and runs an illegal poker room upstairs. After a troubled childhood, now nothing is out of Damien's reach—except his accountant, Emma Haskell.

Emma has always been drawn to Damien's dark intensity and the gleam in his eyes that promises more than she can possibly handle. But when her brother's gambling threatens to destroy her family, Damien makes her an offer she'd be crazy to accept—but can't refuse: her brother's debts will be forgiven, and Emma belongs to him for thirty days.

In Damien's world, he shows his angelic bookkeeper what it's like to live with the devil. But Emma brings out a side in Damien he thought didn't exist. Will the flames of lust scorch them both, or will this beauty tame the beast and give him something to fight for?

Raw Heat scorches with emotional intensity and smoldering passion that will leave readers spellbound!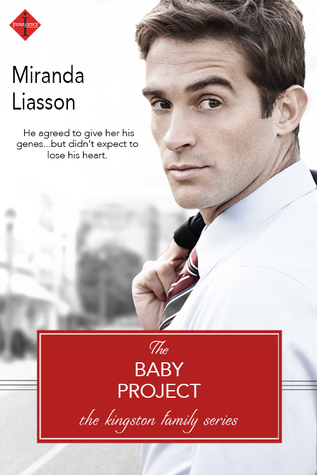 The Baby Project
(Kingston Family #3)
by Miranda Liasson
ebook
Published September 4th 2017 by Entangled Publishing, LLC (Indulgence)
ISBN139781640632004
Liz Kingston spends her life delivering babies and longs for one of her own. All she needs is someone with fabulous genetic material. Who better to ask than her sexy ex-fling, who has no interest in ever settling down or being a father.

International correspondent Grant Wilbanks loves danger and travelling the world. But nothing in all this Brit's experience could have prepared him for the way a torrid affair with Liz makes him feel. When she asks for his assistance, he figures he can help her out with a simple donation. No strings, no emotions, just…test-tube science.

But this simple favor gives them both more than they ever bargained for. Grant agrees to her terms, but stepping away gets harder and harder because the more time they spend together, the more he finds himself falling…and losing the battle to safeguard his heart.
Chasing Red
(Red #1)
by Isabelle Ronin
Paperback
Expected publication: September 5th 2017 by Sourcebooks Casablanca
ISBN 1492658456
Find out why millions of readers love Chasing Red

Chasing Red is the Wattpad phenomenon with over 130 million reads, and one million reads each week. Revised and with new original content, it will be published in two volumes, Chasing Red and Always Red. New readers and fans alike will fall in love with Red and Caleb--over and over again.

HER HEART MIGHT BE THE ONE THING HE CAN'T WIN...
When cynical straight-A college student Veronica "Red" Strafford gets kicked out of her apartment, notorious basketball player Caleb Lockhart offers her a place to stay. Intensely drawn to her, Caleb wants something for the first time in his life. But Veronica's painful past makes trusting difficult, and her heart might just be the one thing Caleb can't win.

They said she was going to be my ruin...then let her ruin me.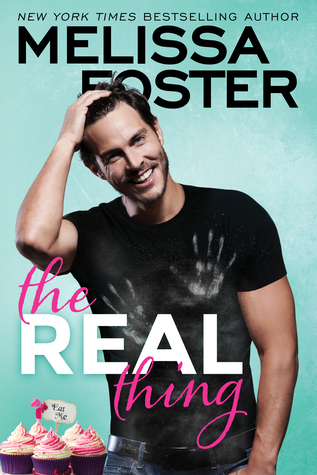 The Real Thing
(Sugar Lake #1)
by Melissa Foster
Kindle Edition, 1st edition, 288 pages
Published September 5th 2017 by Montlake Romance
ASINB01N232BRC
This sassy, spirited baker is fine with heat—but is her fake fiancé too hot to handle?

Bakery owner Willow Dalton's friendship with Zane Walker has always been a bit complicated. Now a scrumptiously hot A-list actor, Zane's always had a reputation as player. He's arrogant, and he's definitely not boyfriend material. Sure, he did Willow a favor by agreeing to take her virginity before college, but is that reason enough to go along with a fake engagement a decade later—even if it comes with a real diamond ring?

Zane should have known better. Nothing involving Willow has ever been easy. Still, he knows her better than anyone, and becoming America's hottest new leading man means cleaning up his reputation. An "engagement" to curvy, sass-mouthed Willow is the perfect PR move . . . provided no one gets hurt.

Now Zane and Willow's little white lie has turned into an irresistible recipe for sweet temptation. And soon no one will be able to tell the difference between their fake engagement or the real thing—including them.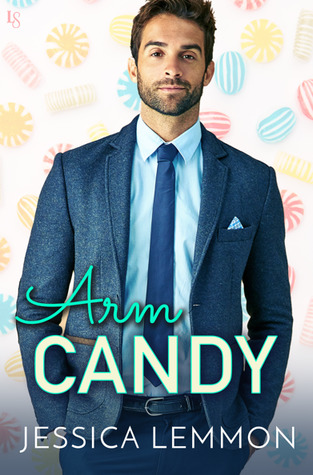 Arm Candy
(Real Love #2)
by Jessica Lemmon
Kindle Edition, 220 pages
Published September 5th 2017 by Loveswept
ASINB01N9VWXZT
Last call! At the end of the night, a clean-cut hunk and a rebellious bartender act on their unlikely chemistry in this frisky standalone novel from the author of Eye Candy.

Davis: I've had my eye on Grace Buchanan for a while now. Unlike the bubbly blondes I usually date, the feisty, flame-haired bartender both intrigues and bewilders me. Something about Grace—the tattoos? the nose ring?—makes every part of me sit up and beg. There's only one problem: She hates me. Trading insults and one-liners has become our M.O. But when Grace bets me that I can't get a date with a non-blonde if my life depends on it, I'm determined to prove her wrong by landing the ultimate non-blonde: her.

Grace: I'm used to regulars hitting on me, and I've turned them all down, except for one: Davis Price. I like giving him a hard time, and he's kind of cute in his suit and tie—if you're into that kind of thing. Anyway, I don't care how many blondes he takes home . . . until one of them sidles up to him in my bar. Nuh-uh. But after my little bet with Davis backfires, our first date lands us in the sack. So does the second. And the third. Neither of us wants more than the best sex of our lives. The trouble is, it's not a question of what I want. It's what I need. And what I need is Davis.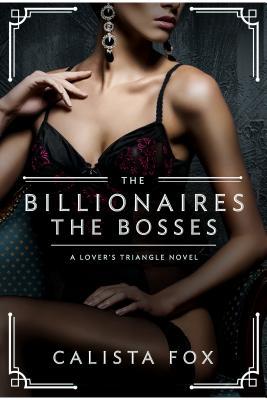 The Billionaires:
The Bosses (Lover's Triangle #2)
by Calista Fox
Paperback
Published September 5th 2017 by St. Martin's Griffin
ISBN 1250096421
What do you do when you have not just one hot boss, but two? And they both want you?

What will it take to make her theirs?

Bayli Styles leaves California wine country behind for the bright lights of New York City, in search of fame and fortune. However, fame and fortune are a little further out of reach than she had hoped, so to supplement her meager modeling income, she seeks a hostess position at Manhattan's hottest new venue, owned by billionaires Rory St. James and Christian Davila. Bayli gets much more than she bargained for when both devastatingly handsome and magnetic men make her blood sizzle...and offer her the guiltiest of all pleasures--themselves.

Bayli is the perfect solution to the two problems currently plaguing entrepreneurs Rory and Christian, professionally and sexually. She'd make the ultimate -face- for their current joint venture, but both men are thinking beyond business and waste no time seducing Bayli into their brand of double pleasure. In the end, the threesome will put it all on the line--their bodies, their hearts, their souls--either destined for failure, or for the redefinition of true love.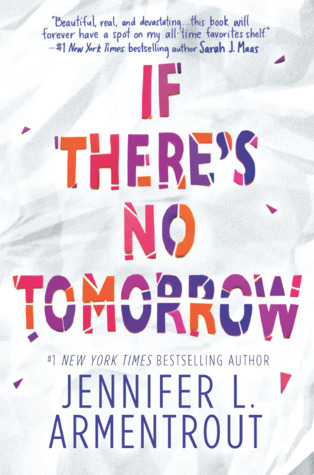 If There's No Tomorrow
by Jennifer L. Armentrout
Hardcover, 480 pages
Published September 5th 2017 by Harlequin Teen
ISBN 0373212224
Lena Wise is always looking forward to tomorrow, especially at the start of her senior year. She's ready to pack in as much friend time as possible, to finish college applications, and to maybe let her childhood best friend Sebastian know how she really feels about him. For Lena, the upcoming year is going to be epic--one of opportunities and chances.

Until one choice, one moment, destroys everything.

Now Lena isn't looking forward to tomorrow. Not when friend time may never be the same. Not when college applications feel all but impossible. Not when Sebastian might never forgive her for what happened.

For what she let happen.

With the guilt growing each day, Lena knows that her only hope is to move on. But how can she move on when she and her friends' entire existences have been redefined? How can she move on when tomorrow isn't even guaranteed?
Tower of Dawn
(Throne of Glass #6)
by Sarah J. Maas
Hardcover, 672 pages
Published September 5th 2017 by Bloomsbury U.S.A. Children's Books
ISBN 1681195771
In the next installment of the New York Times bestselling Throne of Glass series, follow Chaol on his sweeping journey to a distant empire.

Chaol Westfall has always defined himself by his unwavering loyalty, his strength, and his position as the Captain of the Guard. But all of that has changed since the glass castle shattered, since his men were slaughtered, since the King of Adarlan spared him from a killing blow, but left his body broken.

His only shot at recovery lies with the legendary healers of the Torre Cesme in Antica—the stronghold of the southern continent's mighty empire. And with war looming over Dorian and Aelin back home, their survival might lie with Chaol and Nesryn convincing its rulers to ally with them.

But what they discover in Antica will change them both—and be more vital to saving Erilea than they could have imagined.
12th
Title
: A Taste of Honey
Series
: Lively St. Lemeston #4
Author
: Rose Lerner
Format
: eBook, 93pgs
Published
: Sept. 12, 2017 by Rose Lerner
ASIN
: B074JHYWC1
Fire and ice cream...

Robert Moon risked everything, including his father's hardwon legacy, to open his beloved Honey Moon Confectionery on the busiest street in Lively St. Lemeston. Now he's facing bankruptcy and debtor's prison.

When a huge catering order comes in, he agrees to close the sweet-shop for a week to fill it. There's only one problem: his apprentice is out of town, so his beautiful shop-girl Betsy Piper must help Robert in the kitchen.

Betsy's spent the last year trying to make her single-minded boss look up from his pastries and notice that she would be the perfect wife. Now the two of them are alone in a kitchen full of sweet things. With just one week to get him to fall in love with her, she'd better get this seduction started...

She soon discovers that Robert brings the same meticulous, eager-to-please attitude to lovemaking that he does to baking, but can kisses—no matter how sweet—compete with the Honey Moon in his heart?
Blood Guard
(Mission #1)
by Megan Erickson
Kindle Edition, 182 pages
Expected publication: September 12th 2017 by Loveswept
ASINB01NAKMA4X
Enter a world of immortal danger and desire—and discover an incredible fate borne of blood.

Tendra: One minute, I'm a bartender in gritty Mission City; the next, I'm whisked away by a vampire named Athan who tells me that I'm the lifeblood of his clan. It sounds unbelievable, but he's got evidence I can't deny. Turns out, Athan belongs to an underground society of vampires who feed only on humans with their consent. Their enemies have no such qualms, and they want me dead. The only thing standing in their way is strong, sexy Athan. And the closer we get, the more tempted I am to let Athan feed. . . .

Athan: How could I have known when I snatched this snarky, beautiful human off the streets that she would change my destiny? As a loyal soldier, I must deliver Tendra to our future king—my brother. Empowered with the blood of ten generations of the Gregorie breed, she is fated to rule as our queen. But there's something between us that's so intoxicating, so carnal, I can't help wanting Tendra for myself . . . even if it's treason.
Constantine: A History
(Dark Kings)
by Donna Grant
Kindle Edition, 65 pages
Expected publication: September 12th 2017 by DL Grant, LLC
ASINB073C7NDQS
Who is Constantine, King of Dragon Kings? It's a question asked by many. Here is your chance to learn some of this enigmatic leader's history – and get a unique look inside the Dragon Kings.

This is a short story involving Constantine from the New York Times bestselling Dark Kings series from Donna Grant.
The Final Score
(Play-by-Play #13)
by Jaci Burton
Kindle Edition, 352 pages
Expected publication: September 12th 2017 by Berkley
ASINB01MU2K7AF
In the new Play-by-Play novel by the New York Times bestselling author of Rules of Contact, a star quarterback is torn between his love of the game—and the woman who may be the love of his life.

Nathan Riley is ready to follow in the footsteps of his famous football player father. He's been drafted as quarterback for his dad's former team, and his sports future is bright. When his friend Mia Cassidy moves to the same city, their years-long friendship suddenly sparks hot, reminding him of the one night they had together in college that he can never forget.

Like Nathan, Mia is from a sports dynasty family and embarking on an incredible new career—as founder of her own sports management company. Her friendship with Nathan means everything to her, and tossing sex into the mix again could jeopardize it all. But the chemistry between them has always sizzled, and it isn't long before Mia realizes she wants more with Nathan than just late-night talks and pizza.

Passion has a funny way of changing the rules, and soon Nathan and Mia realize that to win it all, they'll have to make an unexpected play for love.
Fraternize
(Players Game #1)
by Rachel Van Dyken
Kindle Edition, 320 pages
Expected publication: September 12th 2017 by Skyscape
ASINB01N5WCHSG
Emerson just made her dream come true as a professional cheerleader for her favorite pro football team. But even though the plus-size athlete is breaking down boundaries, she still has to contend with the massive rulebook. Carbs? Nope. Chocolate? Definitely not. Still, Emerson loves her curves, and she'll rock the hell out of this job even if it kills her. Except for one mandate that is easier read than done…

No fraternizing with the players.

Problem one is Miller Quinton: Emerson's first love, first sex, and the guy who still ignites her daydreams and R-rated fantasies. Thrown back together, Miller and Emerson feel the undeniable pull of passion again, even if the conflict that tore them apart seems insurmountable. Then there's way-too-sexy Grant Sanchez. He has a serious reputation with the ladies, and when it comes to winning someone he wants, he doesn't let anyone stand in his way.

Now Emerson is breaking every rule in the manual. But what she doesn't know is that she's part of a wicked little game—one that could steal both her dream and her heart.
Fireblood
(Frostblood Saga #2)
by Elly Blake
Hardcover, 416 pages
Expected publication: September 12th 2017 by Little, Brown Books for Young Readers
ISBN 0316273325
Against all odds, Ruby has defeated the villainous Frost King and melted his throne of ice. But the bloodthirsty Minax that was trapped inside is now haunting her kingdom and everyone she loves. The answers to its demise may lie to the south in Sudesia, the land of the Firebloods, and a country that holds the secrets to Ruby's powers and past....

Despite warnings from her beloved Arcus, Ruby accompanies a roguish Fireblood named Kai to Sudesia, where she must master her control of fire in a series of trials to gain the trust of the suspicious Fireblood queen. Only then can she hope to access the knowledge that could defeat the rampaging Minax--which grows closer every moment. But as sparks fly in her moments alone with Kai, how can Ruby decide whom to trust? The fate of both kingdoms is now in her hands.
15th
Contracted Defense
(Safeguard #3)
by Piper J. Drake
Kindle Edition
Expected publication: September 15th 2017 by Carina Press
ASINB01AREQSI6
Time is running out and the enemy is at the gate.

Adam Hicks may be the rookie at Safeguard, but he's no novice in the field. Retired from active duty after multiple tours and back fresh from a brief rest in New Zealand, he's itching to return to action. But the challenge he hoped for arrives in an unexpected form: his sexy yet stern new partner.

The last thing Victoria Ash wants is to work with the new guy—especially one as gorgeous as Adam. His relaxed attitude about their first "easy" assignment together—setting up a private home defense network for a reclusive client—doesn't impress her. Easy usually means trouble. She's proved right when Adam discovers that the multiple incursions on the physical and cyber security systems aren't just glitches. They're under attack…and there's a traitor in their midst.

As tension mounts, so does the attraction between Victoria and Adam. They must protect their client and the research he's desperately trying to keep secret. Working together, they have to find the mole before their defense measures, in the fortress and online, are compromised and the deadly secrets they've sworn to protect are revealed.
18th
Dirty Boxing
(Blood and Glory #1)
by Harper St. George, Tara Wyatt
Kindle Edition
Expected publication: September 18th 2017 by Pocket Star
Original TitleDirty Boxing (Blood and Glory Book 1)
ASINB01MRWPCXF
Perfect for fans of emotionally charged, sexy reads, Dirty Boxing, the first installment in the Blood and Glory series, reveals that the mixed martial arts battles waged inside the octagon are second only to the battles fought in the name of love.

After an unstable childhood, Jules Darcy is very familiar with the risks of falling in love. And as an adult, she's never let herself forget just how high those stakes can be. That's why she ran away a year ago after her fling with MMA fighter Nick Giannakis quickly got serious. But when she jumps at the opportunity to reconnect with her dad by accepting a job with his growing fight league, she's stunned to learn the abs, the chiseled arms, and the rock-solid punches she has to market belong to none other than her former fling. Unable to run away from the sexy middleweight this time, Jules vows to keep things strictly professional. But one look at Nick, and her resolve starts to crumble….

The last thing Nick expects when he signs with the prestigious World Fighting Championship is that he'll have to work with the only woman who ever broke his heart. Desperate to hide the pain she caused him, Nick vows to keep his distance from his gorgeous ex. But when he realizes their intense chemistry hasn't faded after a year apart, he wonders if they could have a future together, even if dating the boss's daughter could complicate his bid for the championship belt.

Under the bright lights of Las Vegas, in the world of high-stakes prize fighting, they'll have to take a risk and decide if their love is worth fighting for.
King of Code
by C.D. Reiss
ebook, 300 pages
Expected publication: September 18th 2017 by Flip City Media Inc.
From New York Times Bestselling author, CD Reiss, comes a sexy tale of secrets, intrigue, betrayal, and a love worth crossing a continent for.
Taylor Harden is a man on the edge.
The edge of fame. The edge of untold wealth.
The edge of utter humiliation.
He built an unhackable system, and in front of everyone, it's hacked.
His reputation goes from king to goat in a split second. Boom. Like that.
Some dude in Barrington, USA (AKA Nowhere) has locked down Taylor's code, and if he doesn't get it back, he's going to be wearing a monkey suit for the rest of his life.
Except, this guy? This hacker from Nowhere? He's not a guy.

Harper Watson's all woman. And she has a plan for Taylor, his code, and his body.
19th
Blade of Darkness by Dianne Duvall
Immortal Guardians Book #7
Releasing September 19th, 2017
Return to the "utterly addictive" (RT Book Reviews) world of New York Times bestselling author Dianne Duvall's Immortal Guardians.





Dana Pembroke has been able to glimpse the future of those she touches for as long as she can remember. But she never saw Aidan coming. When the tall, dark Celt with the charming grin yet world-weary eyes walks through her door, the future she sees for him is one full of violence, danger, deception… and passion. Because amidst the terrifying battles that unfold in her visions, she also sees herself in Aidan's arms and in his bed. Dana knows she should keep her distance, but the tender moments and laughter they share entice her even as she finds herself thrust into a world of vampires, immortals, and other preternatural beings.





Immortal Guardian Aidan O'Byrne has been hunting and slaying psychotic vampires for nearly three thousand years, so visions of bloody battles don't trouble him. The battles Dana foresees, however, show Aidan's brethren turning against him, so he can't help but feel alarmed. While he spends as much time as he can with Dana, struggling to decipher her dire predictions, Aidan finds himself utterly smitten. Hope rises that he has finally found a woman who can banish the darkness and loneliness that plague him. But when vampires begin targeting Dana and a powerful enemy spawns chaos, will fate grant them time to find happiness together?
Title
: Ride It Out
Series
: Desert Dogs #4
Author
: Cara McKenna
Format
: eBook, 315 pgs
Published
: Sept. 19, 2017 by InterMix
ASIN
: B01LYN4FKG
There's a new deputy in town, and she's a law unto herself.

Jeremiah Church is still aching for justice to be served after his father's murder. Though the killer has been caught, the authorities are no closer to knowing why the Churches were targeted—and if the family's still at risk. When Miah receives an anonymous letter hinting at a darker conspiracy, he decides it's high time he seeks justice on his own terms, with the help of his fellow Desert Dogs.


Patrol Deputy Nicki Ritchey is new to Fortuity, and hoping to make a clean start for her and her son. Involved in the Church's case, she's kindled a friendship with Miah that's evolving into something more. But Miah is crossing lines with his personal vendetta, and Nicki's attraction is making it tough to tell right from wrong…
Find Me
(Corrupted Hearts #3)
by Tiffany Snow
Kindle Edition, 290 pages
Expected publication: September 19th 2017 by Montlake Romance
ASINB06Y2Y92P3
As the head of the government's secret Vigilance spy program, computer guru China Mack already has her hands full when her billionaire boyfriend, Jackson Cooper, asks for one of them in marriage.

Thrown for a loop by the sudden proposal, China's usually well-ordered life takes another hit when someone tries to assassinate the president. Even that comes with a shocking twist: the primary suspect is none other than her ex-partner, Clark Slattery. With nowhere else to turn, the sexy loner needs China's help and expertise. Clark has linked the assassination attempt to a failed secret operation undertaken six years ago—and a deadly cover-up that's putting the leader of the free world in the crosshairs. But the president isn't the only one in harm's way.

Now, China is going to have to dig deep for information that's beyond even her clearance. And what she discovers may have far-reaching consequences for her life and everyone else in it.
Royal Pain
(His Royal Hotness #1)
by Tracy Wolff
Kindle Edition
Expected publication: September 19th 2017 by Loveswept
ASINB01AERZS78
He's a womanizer. He's cocky. He's not exactly a prince. Only he technically is. Meet your new royal obsession in this addictive novel from New York Times bestselling author Tracy Wolff.

Being rich opens a lot of doors. When you're rich and royal, those doors lead to a new bedroom every night. I should know. The tabloids call me His Royal Hotness, Prince Kian of Wildemar. Women across the world see me as a naughty fairy tale, an image I'm happy to indulge. As the spare to the heir, I'm the prince with none of the power . . . and all of the perks.

Then my twin brother is kidnapped, and suddenly I'm the one who could be king. The crown chasers start circling—and yet it's a luscious waitress who catches my eye. With a smart mouth and the curves to back it up, Savannah Breslin is as brazen as I'd expect an American commoner to be.

But Savvy's not interested in playing Cinderella. As sexy as she is, she's no stranger to heartbreak. Besides, a nice guy wouldn't drag her into all the drama that comes along with royalty. Lucky I'm not a nice guy. And, as it turns out, I might not even be her first prince. . . .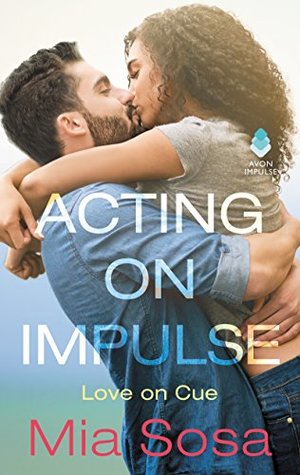 Title
: Acting on Impulse
Series
: Love on Cue #1
Author
: Mia Sosa
Format
: eBook, 288pgs
Published
: Sept. 19, 2017 by Avon Impulse
ASIN
: B01N4JZ3NL
After a very public breakup with a media-hungry politician, fitness trainer Tori Alvarez escapes to Aruba for rest, relaxation, and copious amounts of sex on the beach—the cocktail, that is. She vows to keep her vacation a man-free zone but when a cute guy is seated next to her on the plane, Tori can't resist a little harmless flirting.

Hollywood heartthrob Carter Stone underwent a dramatic physical transformation for his latest role and it's clear his stunning seat mate doesn't recognize the man beneath the shaggy beard and extra lean frame. Now Carter needs help rebuilding his buff physique and Tori is perfect for the job. It doesn't hurt that she makes his pulse pound in more ways than one.

Sparks are flying, until a pesky paparazzo reveals Carter's identity. Tori is hurt and pissed. She wants nothing to do with another man in the limelight, but she's still got to whip him into shape. Can Carter convince Tori he's worth the threat to her privacy that comes with dating a famous actor, or will Tori chisel him down to nothing before he even gets the chance?

Grab the popcorn…
Lucas
(Cold Fury Hockey #8)
by Sawyer Bennett
Kindle Edition
Expected publication: September 19th 2017 by Loveswept
ASINB01MS0WJ0T
The Carolina Cold Fury hockey team is stacked with hotshots. But when a new player joins their ranks, he learns that even superstars can't go it alone when it comes to love.

Lucas Fournier is only serious about one thing: hockey. The league's fun-loving charmer, Luc is always up for a good prank or a great lay, and he has no intention of settling down. But being traded to the Carolina Cold Fury—and to play alongside his big brother, Max—is no joke. With another title in sight, the last thing Luc wants is to let his new teammates down. To succeed, Luc will need to keep his head in the game and the most . . . er, demanding member of his anatomy in check. But when temptation hits, Luc hits back harder.

Museum curator Stephanie Frazier has always put business before pleasure, which just about explains her nonexistent sex life. But when Stephanie meets Luc at a champagne-fueled gala, she finds herself flirting like crazy—and going home with the uninhibited athlete. For one night, she learns what passion is all about. She just never counted on the little surprise Luc leaves behind. And that's when things really start to get . . . interesting.
25th
Night's Caress
(The Ancients #1)
by Mary Hughes
ebook
Expected publication: September 25th 2017 by Entangled Publishing (Select Otherworld)
ISBN139781640633360
When artist Brie Lark left her vampire ex and her straitjacket of a hometown to breathe free in New York City, she promised herself two things: she'd never go back to Meiers Corner, and no more vampires. The last thing she expected—or wanted—was to be sent back home on an assignment. But her boss at the FBI needs her undercover on a murder case, working with a black-haired, black-eyed giant god of a man who's her idea of perfection, except for one thing—he's a vampire.

FBI Special Agent Seb Rikare is an ancient vampire hardened by loss. He's cut all emotions to protect himself and leads a deliberately steady, almost sterile life. The brash young woman forced to pose as his lover irritates him, with her jangling bracelets and colorful hair. But as much as she irritates him, he finds himself drawn to her lively spirit and he's tempted to make fantasy a reality.
26th
Title
: The Duke
Series
: Devil's Duke #3
Author
: Katharine Ashe
Format
: Paperback & eBook, 416 pgs
Published
: Sept. 26, 2017 by Avon
ASIN
: B01NAFQFB5
Six years ago, when Lady Amarantha Vale was an innocent in a foreign land and Gabriel Hume was a young naval officer, they met . . . and played with fire.

Now Gabriel is the dark lord known to society as the Devil's Duke, a notorious recluse hidden away in a castle in the Highlands. Only Amarantha knows the truth about him, and she won't be intimidated. He is the one man who can give her the answers she needs.

But Gabriel cannot let her learn his darkest secret. So begins a game of wit and desire that proves seduction is more satisfying—and much more wicked—the second time around…
The Scotsman Who Saved Me
(Seven Brides for Seven Scotsmen #1)
by Hannah Howell
Kindle Edition, 352 pages
Expected publication: September 26th 2017 by Zebra
ASINB01N9NEAZW
From New York Times bestselling author Hannah Howell comes a brand new series featuring the MacEnroys, a family of seven strong, seductive Scottish brothers who have come to America with nerves of steel—and who will take no prisoners when it comes to love…

A brutal attack on Emily Stanton's family has left her for dead . . . until she is found in the woods by a handsome stranger with a thick brogue who vows to protect her. There's only one problem: As a woman with a noble English background, she has no business keeping company with such a man.

For Scotsman Iain MacEnroy, Emily's high-tone accent is a bitter reminder of the oppressive regime he left behind. The last thing he needs is to be burdened by the needs of a beautiful, blue-eyed Englishwoman. But taking care of elegant, educated Emily begins to transform Iain in ways he never imagined. Could it be that the deep divisions from the old world no longer apply in the new—and that Iain and Emily can share a passion as lush and wild as the Scottish highlands themselves?
Caught by the Scot
(Made to Marry #1)
by Karen Hawkins
Paperback, 384 pages
Expected publication: September 26th 2017 by Headline Eternal
Original TitleCaught by the Scot
ISBN 1472229088
Caught by the Scot is a fabulously witty and irresistibly sexy Scottish historical romance from New York Times bestseller Karen Hawkins. Fans of Julia Quinn, Monica McCarty and Julie Garwood will be won over by the spellbinding Made to Marry series.

When the dark Duke of Hamilton loses his beloved wife, he heeds her dying wish that he make certain her three brothers marry well for she fears they are all headed to ruin. Heartsick, the Duke approaches the task with a heavy hand, ordering the three brothers to marry within three months or forego their inheritance.

The middle brother, the dashing Conner Douglas, is not about to give up his independence, but he knows marriage doesn't always mean one much change, does it? If anything, being married to a pliable sort of female would give him even more opportunity to seduce the married women of the ton. So he heads straight for the most pliable female he knows - a childhood acquaintance and now mousy spinster, the English born and bred Miss Theodora Cumberbatch-Snowe.

Conner is so certain Theodora will joyously agree to marry him, that he takes his time traveling to her house and has only one month to secure her hand and marry. Yet when he arrives at her parents' house he discovers that Theodora has just run away with a local landowner—a farmer, no less! Unknown to Conner, Theodora has been wildly, passionately in love with him for years. But she's accepted he only sees her as a friend. Unable to sit forever in her parents' front parlor and wait for what will never happen, Theodora decided to marry someone comfortable in the hopes they might at least become good partners.

Unaware of Theodora's feelings, Conner isn't about to let 'the perfect wife' get away so easily. But as Conner seduces Theodora, his own feelings stir. And after surviving a trip of mishaps and traps, he discovers that he can't image her marrying anyone but him.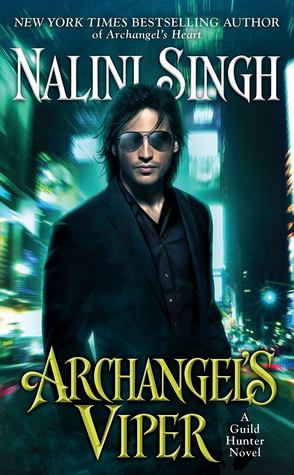 Archangel's Viper
(Guild Hunter #10)
by Nalini Singh
Mass Market Paperback, 400 pages
Expected publication: September 26th 2017 by Berkley
ISBN 0451488245
Enter New York Times bestselling author Nalini Singh's breathtakingly passionate Guild Hunter world with the story of a woman who isn't a vampire or an angel…or human…

Once a broken girl known as Sorrow, Holly Chang now prowls the shadowy gray underground of the city for the angels. But it's not her winged allies who make her a wanted woman—it's the unknown power coursing through her veins. Brutalized by an insane archangel, she was left with the bloodlust of a vampire, the ability to mesmerize her prey, and a poisonous bite.

Now, someone has put a bounty on her head…

Venom is one of the Seven, Archangel Raphael's private guard, and he's as infuriating as he is seductive. A centuries-old vampire, his fangs dispense a poison deadlier than Holly's. But even if Venom can protect Holly from those hunting her, he might not be able to save himself—because the strange, violent power inside Holly is awakening…

No one is safe.
Immortally Yours
(Argeneau #26)
by Lynsay Sands
Kindle Edition, 384 pages
Expected publication: September 26th 2017 by Avon
ASINB01MY8U9TG
Irresistible chemistry and thrilling suspense combine in this electrifying new installment in New York Times bestselling author Lynsay Sands' Argeneau series
One hundred and twenty-five years is a long time to nurse a crush. That's how long it's been since Beth Argenis first met Cullen "Scotty" MacDonald and he instantly became the star of her most X-rated dreams. Back then, he was rescuing her from a Rogue Immortal. Now Beth's a Rogue Hunter—a damn good one. She doesn't need saving anymore, despite what Scotty thinks. What she does need is the fierce, wild desire that finally erupts between them.

Scotty has hesitated to claim Beth as his own. But one explosive kiss confirms what he's long suspected: She's his life mate. But Beth is tough, fearless, beautiful…and in immortal danger. Unless he wants to lose her forever, he'll have to rethink everything he once believed about love and destiny as well as confront an enemy who's terrifyingly close.
Running into Love
(Fluke My Life #1)
by Aurora Rose Reynolds
Kindle Edition, 224 pages
Expected publication: September 26th 2017 by Montlake Romance
ASINB06WWR2Q5Y
Fawn Reed has kissed one too many toads and has finally decided that Prince Charming doesn't exist. After countless mishaps, mistakes, and unmitigated disasters on the dating scene, she's decided to give up and move on with her life…solo.

Everything changes, however, after Fawn runs into Levi Fremont, a homicide detective new to New York City.

Dedication to the job has rendered Levi's love life nonexistent—until he moves in next door to the free-spirited Fawn. After a series of comedic run-ins push them together, will they finally give in to the inevitable and realize—maybe—they are perfect for each other?
Long, Tall Cowboy Christmas
(Happy, Texas #2)
by Carolyn Brown
Mass Market Paperback, 368 pages
Expected publication: September 26th 2017 by Forever
ISBN 1455597473
A heartwarming holiday read from USA Today bestselling author Carolyn Brown

Nash Lamont is a man about as solitary as they come. That's exactly why ranch life in middle-of-nowhere Happy, Texas suits him. So what the heck is he doing letting a beautiful widow and her three rambunctious children temporarily move in? Before he knows it, they're stringing Christmas lights and decorating the tree... and he's having the time of his life. But after everything he's been through, Nash knows this kind of happiness doesn't last.

Kasey Dawson thought she'd never get over the death of her husband. Nash, with his strong hands and infinite patience, is stirring something she hasn't felt in a long time. Kasey knows the sexy cowboy isn't telling her everything about this past, though. And she refuses to risk heartbreak all over again. But her kids have a plan of their own: Nothing will keep them from having a real family again-even if it takes a little help from Santa himself.
The Corner of Forever and Always
(Everland, Georgia #2)
by Lia Riley
Kindle Edition
Expected publication: September 26th 2017 by Forever
ASINB01N5LF4JQ
Fairy tales aren't ever what they seem . . .

Tuesday Knight's dream of Broadway stardom has flopped, leaving her unemployed and brokenhearted. Ready to quit kissing frogs and make her own happily-ever-after, she takes a job as a princess in Everland, Georgia's historical amusement park.

Mayor Beau Marino lives an unenchanted existence-all work, no play-which is fine by him. After his marriage ended in disaster, the last thing he wants in his life is more drama. But Everland's new free spirit has a talent for getting under his starched collar.

When the town's beloved but bankrupt park might be shut down, Tuesday and Beau face a choice. Can they join forces, save the day-and each other? Or will their fierce battle of wills destroy any chance of a fairy-tale ending?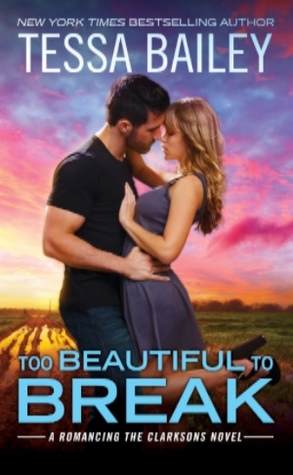 Too Beautiful to Break
(Romancing the Clarksons #4)
by Tessa Bailey
Kindle Edition
Expected publication: September 26th 2017 by Forever
ASINB01MZ5RXMF
A love of a lifetime . . .

Leaving Belmont Clarkson is the hardest thing Sage Alexander has ever done. From the moment they met, she knew Belmont was the one, and getting up close and personal with him on his family's epic road trip has taken her desire to a new, even hotter level. But there's no way she can go there---not without revealing secrets that could devastate them both.

Losing Sage is not an option. Belmont's heart is hers, has always been hers. He knows she's hiding something from him, but nothing will stand in his way of telling her just how much she means to him. Finding her is easy---saving her from her past could cost him everything.
Maybe This Christmas
(Colorado Ice #3)
by Jennifer Snow
Paperback, 352 pages
Expected publication: September 26th 2017 by Forever
ISBN 145559492X
All wrapped up . . .

One more game. That's all that stands between NHL star Asher Westmore and a major career milestone. But then his brother bashes him against the hockey boards, sidelining him for months. Over Christmas holidays, no less. If staying off the ice doesn't drive him crazy, staying with his family will. The only bright spot amidst the mistletoe and twinkle lights: His best friend, Emma, is a physical therapist. And working out with her improves his body and his spirit.

One last time. Emma Callaway was in trouble the minute she and Asher added benefits to their friendship. How is she supposed to resist a funny, caring guy who makes her toes curl? Her heart was safe while he lived in a different state. Now that he's back home recuperating, though, it's only a matter of time before she blurts out her feelings. Emma's only hope is that with a little holiday magic, she'll get the best Christmas gift of all.
Second Chance Girl
(Happily Inc. #2)
by Susan Mallery
Mass Market Paperback
Expected publication: September 26th 2017 by Harlequin Books
ISBN 0373799357
A touching modern fairy tale that won't let go of your heart, from the #1 New York Times bestselling author of the Fool's Gold romances!

Mathias Mitchell's easy smile hides a world of hurt. After the worst kind of family betrayal, he moves to Happily Inc., California—the wedding destination town supplies a steady stream of bridesmaids, perfect for his "no promises, no pain" lifestyle. Yet he can't stop watching for his beautiful, elusive neighbor on the animal preserve behind their homes.

Gamekeeper Carol Lund knows she's not special enough to attract an alpha male like Mathias, so his offer to help her adopt a herd for her lonely giraffe is surprising—and his determined seduction, even more so. But just as she finally welcomes him into her bed, his careless actions crush her heart. Will she give him a second chance to prove she'll always come first in his heart?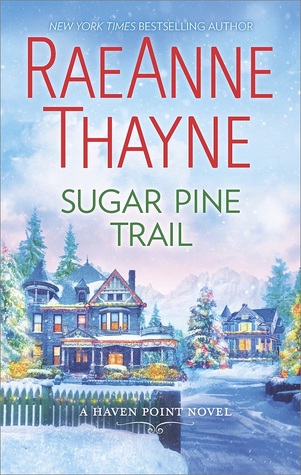 Sugar Pine Trail
(Haven Point #7)
by RaeAnne Thayne
Mass Market Paperback, 384 pages
Expected publication: September 26th 2017 by Harlequin Books
Original TitleSugar Pine Trail
ISBN 0373803680
An unlikely attraction brings comfort, joy and unforgettable romance this holiday season!

Librarian Julia Winston is ready to ditch the quiet existence she's been living. She's made a list of new things to experience, but falling for Jamie Caine, her sexy military pilot neighbor, isn't one of them. Julia's looking to conquer life, not become the heartbreaker's latest conquest. But when two young brothers wind up in Julia's care for the holidays, she'll take any help she can get—even Jamie's.

Happy to step in, Jamie reveals a side of himself that's much harder to resist. Not only is he fantastic with kids, he provides the strength Julia needs to tackle her list. She knows their temporary family can't last beyond the holidays, but the closer she gets to Jamie, the more she wonders if things could be this merry and bright forever…
Chasing Christmas Eve
(Heartbreaker Bay #4)
by Jill Shalvis
ebook, 384 pages
Expected publication: September 26th 2017 by Avon
Original TitleChasing Christmas Eve
ISBN 0062448099
Meet cute...

Run for the hills—temporarily. That's Colbie Albright's plan when she flees New York for San Francisco. Wrangling her crazy family by day and writing a bestselling YA fantasy series by night has taken its toll. In short, Colbie's so over it that she's under it. She's also under the waters of a historic San Francisco fountain within an hour of arrival. Fortunately, the guy who fishes Colbie out has her looking forward to Christmas among strangers. But she's pretty sure Spencer Baldwin won't be a stranger for long.

Make merry...

Spence's commitment to hiding from the Ghosts of Relationships Past means he doesn't have to worry about the powerful—okay, crazy hot chemistry—he's got with Colbie. Just because she can laugh at anything, especially herself... just because she's gorgeous and a great listener just because she gets Spence immediately doesn't mean he won't be able to let Colbie go. Does it?

and hope for a miracle.

Now the clock's ticking for Colbie and Spence: Two weeks to cut loose. Two weeks to fall hard. Two weeks to figure out how to make this Christmas last a lifetime.
Barking Up the Wrong Tree
(A Bluff Point Romance #2)
by Jenn McKinlay
Mass Market Paperback, 336 pages
Expected publication: September 26th 2017 by Berkley
ISBN 0399584749
New York Times bestselling author Jenn McKinlay returns to Bluff Point, Maine, where one woman finds love with the help of an adorable golden retriever.

LOVE IS A FOUR-LEGGED WORD.

Carly DeCusati returned home to Bluff Point, Maine, with her tail between her legs. But she's determined to get her life back on track—and that means finding new homes for the elderly golden retriever and overly talkative parrot she inherited before her old life fell apart.

Enter physical therapist and hot one-night stand James Sinclair. James doesn't care that Carly doesn't do relationships. He is determined to win her heart, promising to help her with the pets if she'll just give him the time of day.

Carly agrees to date the irresistible James, and, for the first time in years, she's dreaming of a happily ever after. But James has secrets, and if he can't open up to Carly, their future could go to the dogs...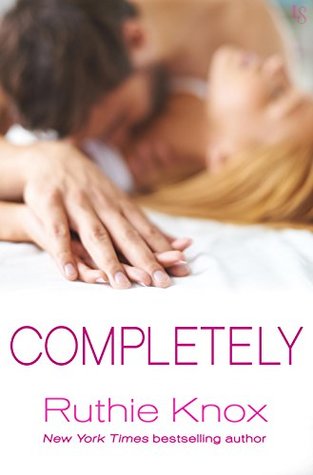 Completely
(New York #3)
by Ruthie Knox
Expected publication: September 26th 2017
Never Let Go
by Cynthia Eden
Kindle Edition
Expected publication: September 26th 2017 by Hocus Pocus Publishing, Inc.
ASINB074VGYW7G
He was more than just a man...

Dr. Elizabeth Parker didn't like wild, dangerous men...yet she still found herself falling for sexy Navy SEAL Sawyer Cage. He was her exact opposite--a man she should definitely stay away from, a man who lived for the thrill of danger...but he was also the man she found herself wanting more than any other.

But their secret relationship ended in heartbreak when Sawyer was killed on a mission. Grieving for him, the last thing Elizabeth ever expected was to find Sawyer listed as a test subject for the top secret government project she was heading--a project called Lazarus.

For years, Elizabeth had worked feverishly to unlock the secrets of life and death, and with her Lazarus formula, she finally thought she'd made a breakthrough. Only she never expected to use Lazarus on her lover.

But the choice is taken out of Elizabeth's hands...

Sawyer is given the Lazarus formula, and he's transported to a remote government facility. At that facility, Sawyer wakes once more, only he's not the same man. He's stronger, he's faster, his reflexes and his senses are ten times better than an average man's. The government calls Sawyer a super soldier... Elizabeth still calls him...hers.

Unfortunately, Sawyer has no memory of his life before Lazarus. All he knows is that something about the sexy doctor awakes a primal response in him. He wants her, and he'll do anything to possess her. Soul-deep, he feels that she was meant to be his.

Death waits in the darkness.

But something is wrong inside the Lazarus facility. The test subjects are holding back secrets, and danger seems to lurk in the air. The Lazarus subjects are super-human now, and some of those subjects have a very, very dark side. Twisted cravings drive them to the very edge of sanity. Can Sawyer keep Elizabeth safe from the madness around them...or will the growing darkness consume them both?

NEVER LET GO...a gripping new romantic suspense from New York Times and USA Today best-selling author Cynthia Eden
We're giving away your choice of one of September's new book releases to one reader! To enter, just be a RBtWBC follower (We offer lots of follow options!) and fill out the Rafflecopter below. Good luck! *Book must be $7.99 or under and available on Amazon Kindle, winner's choice will be in kindle format.
a Rafflecopter giveaway