Goodness! I didn't realize so many great books were releasing this month! I'm looking forward to Last First Kiss by Sidney Halston. I enjoyed the first book in the Iron Clad Security and can't wait to see where this installment takes us! Shimmer and Burn by Mary Taranta looks to be a fabulous YA fantasy that is definitely on my wish list! Oh and the third book in the Reawakened series by Colleen Houck! I hope Reunited goes the way I want it to, because the last book threw me for a loop! Of course J.R. Ward's Devil's Cut (The Bourbon Kings #3) is on my to-buy list. Which releases are you looking forward to the most this month?
*This list may be updated throughout the month.
Title
: Beauty Like the Night
Series
: Spymasters #6
Author
: Joanna Bourne
Format
: Paperback & eBook, 303pgs
Published
: August 1, 2017 by Berkley
ASIN
: B01N3L1957
In the newest Spymaster novel, "master of romance and suspense"* Joanna Bourne offers a stirring tale of intrigue, espionage, and attraction.

Sèverine de Cabrillac, orphan of the French revolution and sometime British intelligence agent, has tried to leave spying behind her. Now she devotes herself to investigating crimes in London and finding justice for the wrongly accused.

Raoul Deverney, an enigmatic half-Spaniard with enough secrets to earn even a spy's respect, is at her door demanding help. She's the only one who can find the killer of his long-estranged wife and rescue her missing fourteen-year-old daughter.

Sèverine reluctantly agrees to aid him, even though she knows the growing attraction between them makes it more than unwise. Their desperate search for the girl unleashes treason and murder. . . and offers a last chance for two strong, wounded people to find love.
An Earl by Any Other Name
(Sins and Scandals #1)
by Lauren Smith
ebook
Published August 1st 2017 by Forever Yours
ISBN 145556415X
An earl in the streets, a rogue in the sheets . . .

Leopold Graham, Lord Hampton, was never a man to let propriety stand in the way of his pursuit of pleasure. Hedonism is his only desire in life---until his father's death saddles him with debts that threaten to bankrupt the entire family. Now the only thing that stands between him and utter ruin is marriage to a proper, and preferably wealthy, young lady.

Ivy Leighton is no sweet English rose. Perhaps it's her gypsy roots, but she would rather make a spectacle of her independent spirit than sit quietly on the sidelines. If that means that the only place she'll ever have in society is firmly on the shelf, then so be it. But when Ivy runs into the handsome, rakish Leo who's looking for a respectable, well-bred wife, she can't stop thinking about the troubles they can get into. Now she just has to convince him that a life with her is really what he needs.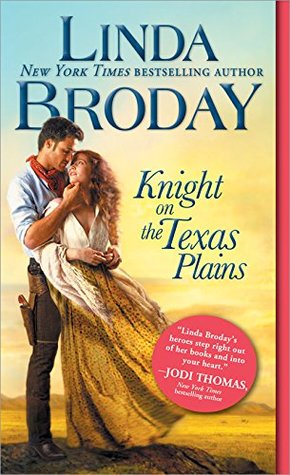 Knight on the Texas Plains
(Texas Heroes #1)
by Linda Broday
Paperback, 352 pages
Published August 1st 2017 by Sourcebooks Casablanca (first published October 2002)
ISBN 1492646504
UNDER A STARRY TEXAS SKY

Duel McClain was no knight in shining armor --- he was a drifter who prided himself on having no responsibilities. But a poker game thrust him into the role of father to an abandoned baby, and then a condemned woman stumbled up to his campfire. The fugitive beauty aimed to keep him at shotgun's length, but obvious maternal instincts belied her fierce demeanor. And she and the baby were clearly made for each other. Worse, the innocent infant and the alleged murderess opened Duel's heart, made him long for the love of a real family. And the only way to have that would be to slay the demons of the past.
Wicked Bite
(Realm Enforcers #5)
by Rebecca Zanetti
Kindle Edition, 298 pages
Published August 1st 2017 by Lyrical Press
ASINB01MXC6VTY
If you love the Dark Protectors, these wicked hot Realm Enforcers are for you!

As she hunts for a drug lord killing her fellow witches, all Tessa Lansa's instincts point to the Grizzly motorcycle club. That might be because their leader, Bear, is the strong, silent shifter type: warm brown eyes and more muscle and alpha male than any woman can ignore. Which makes Tessa's plan to seduce and betray him all the more dangerous . . .

Bear doesn't trust the curvy, blue-eyed witch. But Tessa can heal the injuries that sap his strength. And since he can't stop thinking of her lush body and teasing smile, her plan to mate him to reclaim her own power is highly tempting. Just one problem. Once a desire this wild is loose, no one will ever control it . .
Never Dare a Dragon
(Boston Dragons #3)
by Ashlyn Chase
Paperback
Published August 1st 2017 by Sourcebooks Casablanca
ISBN 149264546X
Jayce Fierro is part of a legendary Boston firefighting family of phoenix shifters. Hiding his true form makes being in a relationship rather difficult. Meeting the beautiful Lieutenant Kristine Scott of the New York City Fire Department and knowing he can't have her only makes things worse.

Dragon shifter Kristine can't stop thinking about fun, flirty Jayce and his teasing smile. A relationship could never work-not with the distance between them, and definitely not with her shifter secret. But when Kristine lands herself in a blaze of trouble and secrets are revealed, Jayce will do whatever it takes to help-whether or not the feisty, stubborn New Yorker wants him to.
SEAL Wolf Undercover
(Heart of the Wolf #22)
by Terry Spear
Mass Market Paperback
Published August 1st 2017 by Sourcebooks Casablanca
ISBN 1492645141 \No wolf is safe in USA Today bestseller Terry Spear's new installment of the SEAL Wolf series.

Never be so foolish as to fall for the enemy...
Special wolf agent Jillian Matthews has joined the jaguar-run United Shifter Force to track down a deadly criminal. She's even willing to work with PI Vaughn Greystroke―until the hot, growly SEAL wolf makes the mistake of getting in her way. Naturally, she shoots him. Who could blame her?

Vaughn Greystroke has always worked alone. But when a string of attempted murders puts him in the crosshairs, teaming up with the Shifter Force begins to sound like a good idea. Even if he has to work with alluring―and potentially treacherous―Jillian Matthews. Vaughn is a trained SEAL, after all. He can surely keep his distance from Jillian...no matter how much she's getting under his skin.
Wolf's Mate
(Shifter Rogues #1)
by Celia Kyle
Kindle Edition, 368 pages
Published August 1st 2017 by Forever
ASINB01MT2S82Y
Danger shouldn't be this sexy...

Cougar shifter Abby Carter always plays it safe. That's why she's an accountant--no excitement, no danger, and no cocky alpha males. She loves her quiet life, but fate has other plans. When Abby uncovers the shady dealings of an anti-shifter organization, she'll have to trust the too-sexy-for-her-peace-of-mind werewolf Declan Reed... or end up six feet under.

Declan Reed is starting over. After two years with Shifter Operations Command, it's time to put his past behind him. Now Declan is the only thing standing between the gorgeous Abby and an early grave, and if he's going to have any chance of keeping her alive, he'll have to embrace the darkness he's fought to keep at bay. But first he has to convince Abby that there's no safer place in the world than the arms of a big bad werewolf.
The Lost Vampire
(Last True Vampire #5)
by Kate Baxter
Paperback, 432 pages
Published August 1st 2017 by St. Martin's Paperbacks
ISBN 1250125413
Soul mate--or tragic fate?

Once one of the oldest dhampirs in existence, Saeed now faces a treacherously uncertain future as a vampire. He believes that the only thing that can restore his position within his coven and tether his lost soul is the flame-haired fae who is destined to be his mate.

Cerys Bain is a soul thief. She is feared by those who dwell in the supernatural realm--and hopelessly bound to the ruthless mage Rinieri de Rege. The raw, sensual vampire who enters her world is both a threat and an intoxicating temptation: No one has ever made Cerys feel the way Saeed does. But to claim their fate as soulmates, Saeed must first find a way to free Cerys from Rin. Is their desire worth the risk of certain destruction--and eternal doom?
Dragonsworn
(Dark-Hunters #28)
by Sherrilyn Kenyo
n
Hardcover, 352 pages
Published August 1st 2017 by St. Martin's Press
ISBN 1250102650
There is nothing in the universe the cursed dragon, Falcyn, hates more than humanity . . . and in particular, Greek humans. In a war he wanted no part of, they systematically destroyed everything he'd ever cared for. Now he lies in seclusion, away from the world and waits for the day when evolution will finally rid him of the human vermin.

Medea was born the granddaughter of the Greek god Apollo, and among the first of his people that he cursed to die. But she will not let anyone rule her life. Not even her notorious grandfather. And when Apollo sends a new plague to destroy what remains of her people, she refuses to standby and watch him take everything she loves from her again.

This time, she knows of a secret weapon that can stop the ancient god and his army of demons. Once and for all. However, said device is in the hands of a dragon who wants nothing to do with politics, the gods, humanity, demons or Greek Apollites. And especially not her. He is the immovable object.

My enemy's enemy . . .

When Apollo makes a strategic move that backfires, he forces Falcyn back into play. Now Medea either has the weapon she needs to save her people, or she's unleashed total Armageddon. If she can't find some way to control the dragon before it's too late, Falcyn will be an even worse plague on the world than the one Apollo has set loose. But how can anyone control a demonic dragon whose sole birthright is total destruction?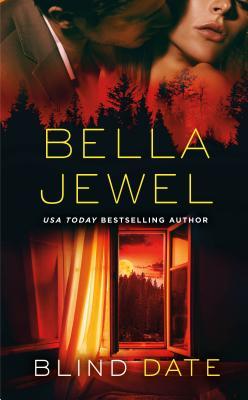 Blind Date
by Bella Jewel
Mass Market Paperback, 304 pages
Published August 1st 2017 by St. Martin's Paperbacks
ISBN 1250108365
Blind Date is a sexy, pulse-pounding romantic suspense from USA Today bestselling author Bella Jewel!

A KILLER IS ON THE LOOSE--AND HE'S DYING TO MEET YOU...

After the death of her husband four years ago, Hartley Watson is finally ready to meet someone--and maybe even have a second chance at love. But then, just as her dating life seems to be getting started, Hartley is struck with a horrifying realization: Someone is watching her. Entering her own home. Even knows the intimate details of her life. How else to explain the strange deliveries, or the sudden appearance of mementos from her dead spouse--ones that she had kept for so long in storage?

If only Hartley could know for sure whether what is happening to her is real or if her grief is making her lose touch with reality. Those around her aren't convinced that she's being stalked, nor is the wonderful, supportive man Hartley's started dating. The exciting new life she has created for herself is slowly becoming a nightmare. . .How can Hartley seek protection when nobody believes that she's at risk--and the only one in the world she can trust is herself?
The Transporter
(Hudson Kings #1)
by Liz Maverick
Paperback, 268 pages
Published August 1st 2017 by Montlake Romance
ISBN 1477822607
Shane Sullivan, a.k.a. the Transporter, channels his need for speed into top-secret delivery runs for the Hudson Kings, an elite band of mercenaries. His precious cargo has never talked back—until now. He's riding to the rescue of his fellow team member's sister, who's fleeing her abusive boyfriend. His job: steer clear of trouble and get her to New York City in one piece. But he didn't count on her driving him to distraction. Now he needs to keep both hands on the wheel—and off his best friend's sister.

Cecily Keegan has a poor track record when it comes to falling for charming bad guys. So although she's grateful for this hard-bodied wheelman's protection, she's terrified of listening to her heart, which has been racing since she got into his backseat. But when she learns that the danger is far greater than a possessive ex, she has to trust Shane—and the strength inside herself—to deliver her from evil.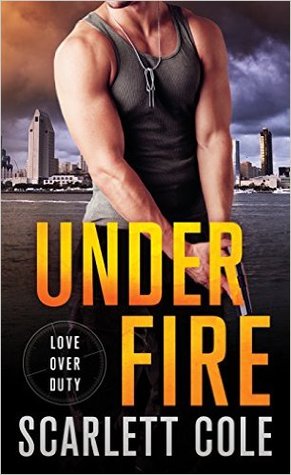 Under Fire
(Love Over Duty #1)
by Scarlett Cole
Mass Market Paperback, 300 pages
Published August 1st 2017 by St. Martin's Paperbacks
ISBN 1250128447
HE CAN TAKE THE HEAT.

Hot, hard-bodied Sixten Rapp is a former SEAL who's raring to begin his brand-new civilian life. He and his Navy "brothers" start a security firm that offers the kind of services only a team of military-trained professionals can provide. But nothing prepared Six for his new client: an innocent woman on a mission to improve thousands of lives. . . unless someone takes hers first.

CAN SHE HANDLE THE FLAMES?

Dr. Louisa North knows time is against her as she tries to create a "miracle" medical treatment for a disease with no known cure, until she creates a sample so powerful that the wrong people want to use it as a chemical weapon. At first, Six is unwilling to accept Louisa as his client. But soon he realizes that the danger is real and that there's much more to this plain-Jane scientist…including a burning passion between them that neither of them can resist. And now that an enemy is on Louisa's trail, Six will do whatever it takes to protect her—or die trying.
In His Hands
(Blank Canvas #3)
by Adriana Anders
Mass Market Paperback
Published August 1st 2017 by Sourcebooks Casablanca
ISBN 1492633909
He is Her Salvation

Abby Merkley has been a member of the Church of the Apocalyptic Faith since she was a child, and there's no way out―except death. She will fight the odds to survive, but there's no one in the world she can trust, nowhere she can run that the cult can't find her...until her handsome, brooding neighbor takes her into the safety of his arms.

Luc Stanek craves a quiet life. But he doesn't hesitate when a desperate woman lands, bloodied and branded on his doorstep. Soon he finds himself drawn into her chaotic world, caught in the center of an apocalyptic war...and determined to save the fierce beauty no matter the cost.
Devil's Cut
(The Bourbon Kings #3)
by J.R. Ward
Kindle Edition, 418 pages
Published August 1st 2017 by Ballantine
ASINB01MRGOYE7
In #1 New York Times bestselling author J. R. Ward's thrilling finale of the Bourbon Kings series, the Bradford family dynasty teeters on the edge of collapse after the murder of their patriarch—and a shocking arrest.

At first, the death of William Baldwine, the head of the Bradford family, was ruled a suicide. But then his eldest son and sworn enemy, Edward, came forward and confessed to what was, in fact, a murder. Now in police custody, Edward mourns not the disintegration of his family or his loss of freedom . . . but the woman he left behind. His love, Sutton Smythe, is the only person he has ever truly cared about, but as she is the CEO of the Bradford Bourbon Company's biggest competitor, any relationship between them is impossible. And then there's the reality of the jail time that Edward is facing.

Lane Baldwine was supposed to remain in his role of playboy, forever in his big brother Edward's shadow. Instead he has become the new head of the family and the company. Convinced that Edward is covering for someone else, Lane and his true love, Lizzie King, go on the trail of a killer—only to discover a secret that is as devastating as it is game-changing.

As Lane rushes to discover the truth, and Sutton finds herself irresistibly drawn to Edward in spite of his circumstances, the lives of everyone at Easterly will never be the same again. For some, this is good; for others, it could be a tragedy beyond imagining. Only one thing's for certain: Love survives all things. Even murder.
Leave The Night On
(Cottonbloom #4)
by Laura Trentham
Paperback, 350 pages
Published August 1st 2017 by St. Martin's Paperbacks
ISBN 1250130956
Love, betrayal, and sweet revenge--life in Cottonbloom is about to get a whole lot hotter . . .

Sutton Mize is known for lavishing attention on the customers who flock to her boutique on the wealthy side of her Mississippi town. So when she finds a lace thong in her fiance's classic cherry-red Camaro, she knows just who she sold it to: her own best friend. In an instant, Sutton's whole world goes up in flames. . .

Wyatt Abbott has harbored a crush on Sutton since he was a young kid from the other side of the tracks. He witnessed Sutton's shocking discovery in the Camaro at his family-owned garage--and it made him angry. What kind of man could take lovely, gorgeous Sutton for granted? But then Sutton comes up with an idea: Why not give her betrothed a taste of his own medicine and pretend that she's got a lover of her own? Wyatt is more than happy to play the hot-and-heavy boyfriend. But what begins as a fictional affair soon develops into something more real, and more passionate, than either Sutton or Wyatt could have imagined. Could it be that true love has been waiting under the hood all along?
Tougher in Texas
(Texas Rodeo #3)
by Kari Lynn Dell
Mass Market Paperback, 416 pages
Published August 1st 2017 by Sourcebooks Casablanca
ISBN 1492632007
He's got five rules
And she's aiming to break them all

Rodeo producer Cole Jacobs has his hands full running Jacobs Livestock. He can't afford to lose a single cowboy, so when cousin Violet offers to send along a more-than-capable replacement, he's got no choice but to accept. He expects a grizzled Texas good ol' boy.

He gets Shawnee Pickett.

Wild and outspoken, ruthlessly self-reliant, Shawnee's not looking for anything but a good time. It doesn't matter how quickly the tall, dark and quiet cowboy gets under her skin—Cole Jacobs deserves something real, and Shawnee can't promise him forever. Life's got a way of kicking her in the teeth, and she's got her bags packed before tragedy can knock her down. Too bad Cole's not the type to give up when the going gets tough...
8th
Reunited
(Reawakened #3)
by Colleen Houck
Hardcover, 464 pages
Expected publication: August 8th 2017 by Delacorte Press
ISBN 0399555684
After surviving her otherworldly adventure, Lily wakes up on her nana's farm having forgotten everything. Her sun prince, her travels to Egypt, and her journey to the Afterlife are all distant memories.

But Lily is not the girl she once was. Her body is now part human, part lion, and part fairy. And if that isn't bad enough, she must now harness this power of three and become Wasret: a goddess destined to defeat the evil god Seth once and for all.

With the help of her old friend Dr. Hassan, Lily departs on her final voyage through the cosmos and across the plains of Egypt. On the journey, she will transform into the being she is destined to become.

Reunited is the heart-pounding conclusion to the Reawakened series.

It is time for Lily to find her sunset.
Shimmer and Burn
by Mary Taranta
Hardcover, 352 pages
Expected publication: August 8th 2017 by Margaret K. McElderry Books
ISBN 1481471996
To save her sister's life, Faris must smuggle magic into a plague-ridden neighboring kingdom in this exciting and dangerous start to a brand-new fantasy duology.

Faris grew up fighting to survive in the slums of Brindaigel while caring for her sister, Cadence. But when Cadence is caught trying to flee the kingdom and is sold into slavery, Faris reluctantly agrees to a lucrative scheme to buy her back, inadvertently binding herself to the power-hungry Princess Bryn, who wants to steal her father's throne.

Now Faris must smuggle stolen magic into neighboring Avinea to incite its prince to alliance—magic that addicts in the war-torn country can sense in her blood and can steal with a touch. She and Bryn turn to a handsome traveling magician, North, who offers protection from Avinea's many dangers, but he cannot save Faris from Bryn's cruelty as she leverages Cadence's freedom to force Faris to do anything—or kill anyone—she asks. Yet Faris is as fierce as Bryn, and even as she finds herself falling for North, she develops schemes of her own.

With the fate of kingdoms at stake, Faris, Bryn, and North maneuver through a dangerous game of magical and political machinations, where lives can be destroyed—or saved—with only a touch.
The Flirtation
(Submissive #10)
by Tara Sue Me
Paperback
Expected publication: August 8th 2017 by Berkley Books
ISBN 1101989335
New York Times bestselling author Tara Sue Me is back with a scorching new romance--tenth in the Submissive series.

Lynne has not wanted for anything since she began working as Nathaniel and Abby's nanny--until the night they invite her to a group BDSM meeting. The abrupt breakup she had with her last Dom made her turn her back on the lifestyle, but now she's ready to dive back in. When she starts chatting on online BDSM message boards, she's shocked to discover Simon, her former Dom, is a frequent poster--and even more shocked at herself when she creates a secret identity and strikes up a conversation.

After messaging with a mysterious submissive online, Simon forms an immediate connection. Lynne and Simon's D/s relationship grows in intensity, but can their relationship survive after the truth is exposed, and Lynne's identity is laid bare?
The Forbidden
by Jodi Ellen Malpas
Paperback, 368 pages
Expected publication: August 8th 2017 by Forever
ISBN 145556821X
A new story of dangerous temptations from the #1 New York Times bestselling author of the This Man trilogy.

Annie has never experienced the 'spark' with a guy-that instant chemistry that renders you weak in the knees. That is, until a night out brings her face to face with the dangerously sexy and mysterious Jack. It's not just a spark that ignites between them. It's an explosion. Jack promises to consume Annie, and he fully delivers on that promise.

Overwhelmed by the intensity of their one night together, Annie slips out of their hotel room. She is certain that a man who's had such a powerful impact on her must be dangerous. She has no idea that he belongs to another. That he's forbidden.
Bad Deeds
(Dirty Money #3)
by Lisa Renee Jones
Kindle Edition, 304 pages
Expected publication: August 8th 2017 by St. Martin's Griffin
ASINB01MG4IKY9
Wall Street meets the Sons of Anarchy in Bad Deeds, the smoldering, scorching next novel in the explosively sexy Dirty Money series from New York Times bestselling author Lisa Renee Jones.

Would you bleed for the one you love?

To save his family empire from the grip of the drug cartel, Shane is pushed to the edge of darkness, forced to make choices he might never make. His father is dying. His brother is desperate to rule the empire and this means war and all gloves are off. His brother only thought he knew what dirty meant. Shane is about to give it new meaning. There is another war brewing though, and that one, is inside him, his battle between right and wrong, light and dark, and in the heat of the night, it is Emily he turns to for escape. Driving her to new limits, pushing her to accept a part of him that even he cannot.

In every one of Shane's seductive demands, Emily can taste and feel, his torment, his struggle to save his family and not lose himself. But he is losing himself, and that is a problem just as dangerous as her secret, that still lurk in the shadows, a threat to the Brandon Family waiting to erupt. No matter where she and Shane have traveled, or will travel in the future, she can't just sit back and watch him become everything he hates, everything he never wanted to become, everything she tried to save him from when she tried to run. It could be their undoing, the end. His end.

This is war, blood will spill, and someone in the heart of the Brandon family will not survive....
14th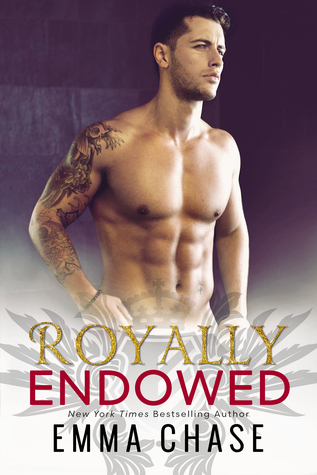 Title
: Royally Endowed
Series
: Royally #3
Author
: Emma Chase
Format
: Paperback & eBook, 275pgs
Published
: August 14, 2017 by Emma Chase
ASIN
: B01M99L1VL
Logan St. James is a smoldering, sexy beast. Sure, he can be a little broody at times—but Ellie Hammond's willing to overlook that. Because, have you seen him??

Sexy. As. Hell.

And Ellie's perky enough for both of them.

For years, she's had a crush on the intense, gorgeous royal security guard—but she doesn't think he ever saw her, not really.

To Logan, Ellie was just part of the job—a relative of the royal family he'd sworn to protect. Now, at 22 years old and fresh out of college, she's determined to put aside her X-rated dreams of pat-downs and pillow talk, and find a real life happily ever after.

The Queen of Wessco encourages Ellie to follow in her sister's footsteps and settle down with a prince of her own. Or a duke, a marquis…a viscount would also do nicely.

But in the pursuit of a fairy tale ending, Ellie learns that the sweetest crushes can be the hardest to let go.
***
Logan St. James grew up on the wrong side of the tracks, in a family on the wrong side of the law. But these days, he covers his tattoos and scars with a respectable suit. He's handsome, loyal, brave, skilled with his hands and…other body parts.

Any woman would be proud to call him hers.

But there's only one woman he wants.

For years he's watched over her, protected her, held her hair back when she was sick, taught her how to throw a punch, and spot a liar.

He dreams of her. Would lay down his life for her.

But beautiful Ellie Hammond's off-limits.

Everybody knows the bodyguard rules: Never lose focus, never let them out of your sight, and never, ever fall in love.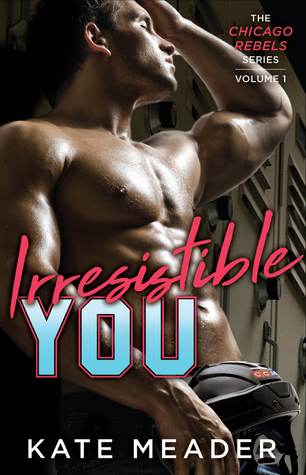 Irresistible You
(Chicago Rebels #1)
by Kate Meader
Kindle Edition, 1st edition, 400 pages
Expected publication: August 14th 2017 by Pocket Star
ASINB01NCZOFMG
Hot in Chicago series author Kate Meader returns with her all new, scorching Chicago Rebels hockey series, featuring her signature "steamy sex scenes, colorful characters, and riveting dialogue" (Romantic Times). Three estranged sisters inherit their late father's failing hockey franchise and are forced to confront a man's world, their family's demons, and the battle-hardened ice warriors skating into their hearts.
Harper Chase has just become the most powerful woman in the NHL after the death of her father Clifford Chase, maverick owner of the Chicago Rebels. But the team is a hot mess—underfunded, overweight, and close to tapping out of the league. Hell-bent on turning the luckless franchise around, Harper won't let anything stand in her way. Not her gender, not her sisters, and especially not a veteran player with an attitude problem, a chip on his shoulder, and a smoldering gaze designed to melt her ice-compacted defenses.

Veteran center Remy "Jinx" DuPre is on the downside of a career that's seen him win big sponsorships, fans' hearts, and more than a few notches on his stick. Only one goal has eluded him: the Stanley Cup. Sure, he's been labeled as the unluckiest guy in the league, but with his recent streak of good play, he knows this is his year. So why the hell is he being shunted off to a failing hockey franchise run by a ball-buster in heels? And is she seriously expecting him to lead her band of misfit losers to a coveted spot in the playoffs?

He'd have a better chance of leading Harper on a merry skate to his bed…
15th
Illegal Contact
(The Barons #1)
by Santino Hassell
Kindle Edition, 251 pages
Expected publication: August 15th 2017 by InterMix
ASINB06W2P5N55
The rules of the game don't apply off the field in this first Barons novel.

New York Barons tight end Gavin Brawley is suspended from the team and on house arrest after a video of him brawling goes viral. Gavin already has a reputation as a jerk with a temper on and off the field—which doesn't help him once he finds himself on the wrong side of the law. And while he's been successful professionally, he's never been lucky when it comes to love.

Noah Monroe is a recent college grad looking for a job—any job—to pay off his mounting student debt. Working as Gavin's personal assistant/babysitter seems like easy money. But Noah isn't prepared for the electrifying tension between him and the football player. He's not sure if he'd rather argue with Gavin or tackle him to the floor. But both men know the score, and neither is sure what will happen once Gavin's timeout is over…
Keeper: A Dark Captive Romance
(Dark #3)
by Robin Lovett
Kindle Edition
Expected publication: August 15th 2017 by Swerve
ASINB071VRDLH3
Some men aren't meant to be found. They weren't made to get close to. Their homes are off-limits. Touching them is forbidden. Because breaking into the fortress of a man like that can obliterate him.

I always hunt the truth. Ever since my sister disappeared years ago, my insatiable need for answers is never satisfied. It's what I want most of all. More than men. More than sex. Being a journalist is the only thing that's been able to get me though each day. To help me survive.

Finding Chase Vandershall will be my biggest challenge yet. They say he's unreachable. That a man who goes that high up into the mountains doesn't want to be found. But the hard part isn't getting to him. It's making sure I stay sane. Stay away from the power of his eyes and the strength in his hands. Remember who I am and what I came for…even as my desire for my captor swallows me whole.

**

I want this Layla woman gone.

Only a desperate person would seek me out. And only a person with a death wish would actually make it. But this woman—this smoldering, sexy as hell woman—is unlike anyone I've ever met, even before I holed myself up on top of this cold, lonely mountain.

She's learning things about me I don't want her to know. Things that if the rest of society knew, would put me in prison and leave me there to rot. And even though she's forced her way into my solitary fortress, I can't let her expose me. Can't let her tell the world the dark details of my past she's uncovered.

But the longer I keep her here, the more I don't want to let her go. And the more I don't want to let her go, the more she destroys me.
Disciplined by the Duke
(Lords of Discipline #1)
by Alyson Chase
Kindle Edition, 1st edition, 286 pages
Expected publication: August 15th 2017 by Swerve
ASINB0716WT5TG
The day her sister murdered their abusive father, Elizabeth Wilcox stopped being a gentleman's daughter. Willing to do anything to save her sister from the hangman's noose, now she is a spy... A servant. A liar. A thief. A submissive.

Masquerading as a parlor maid and entrenched in the Duke of Montague's estate, Liz is willing to risk all to uncover the secrets that would save her sister. But submitting to the duke's peculiar brand of discipline surprises her with a heady mixture of pleasure and pain. Eager to relinquish control of her messy life, Liz soon craves the rough hands of Montague and his powerful, passionate attentions. Can she succumb to the hot sting of his hand and the gentleness of his kisses without revealing her true identity and darkest secrets? And what punishment will she face when he realizes her betrayal?
21st
The Lady of Royale Street
(NOLA Nights #3)
by Thea de Salle
ebook, 252 pages
Expected publication: August 21st 2017 by Pocket Star
ISBN 1501156101
From the New York Times bestselling author of the NOLA Nights series comes a rollicking, sexy tale of opposites attracting in the midst of wedding planning.

Alex DuMont is everything his brother Sol isn't: regimented, serious, and devout. Between twelve-hour workdays, service to the church, punishing daily workouts, and bi-weekly therapy sessions, Alex is, as Sol once put it, "a kettle perpetually whistling as it boils itself to death." So when Sol announces his marriage to Arianna Barrington, heiress and society sweetheart, Alex is the absolute worst choice to be his best man. Sol asks anyway and Alex reluctantly agrees. It's only a week, after all, and Alex should be able to stop himself from throttling his big brother for a meager seven days. Probably. Maybe.

Theresa Ivarson is Arianna's best friend and the maid of honor. A decorated photojournalist who interrupts her globetrotting to stand beside her friend, Theresa is beautiful, witty, and unafraid to speak her mind. So when she is faced with working with the best man from Hell, a Viking who doesn't know how to smile, is bossy, and about as pleasant as a cactus, the sparks are bound to fly—and not in the good way. To make matters worse, Sol and Rain's wedding planner was hit by a bus the week before their special day, and Alex and Theresa find themselves at the center of a list-ditch effort to pull the wedding together. But when you can't decide if you want to kiss or kill someone, something's bound to break.
22nd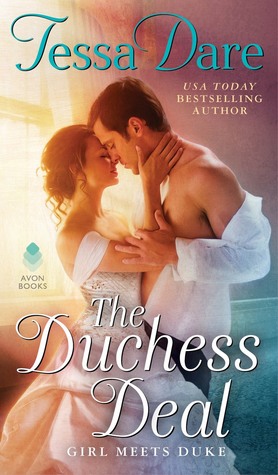 Title
: The Duchess Deal
Series
: Girl Meets Duke #1
Author
: Tessa Dare
Format
: Paperback & eBook, 384 pgs
Published
: August 22, 2017 by Avon
ASIN
: B01N5BWIBA
When girl meets Duke, their marriage breaks all the rules…

Since his return from war, the Duke of Ashbury's to-do list has been short and anything but sweet: brooding, glowering, menacing London ne'er-do-wells by night. Now there's a new item on the list. He needs an heir—which means he needs a wife. When Emma Gladstone, a vicar's daughter turned seamstress, appears in his library wearing a wedding gown, he decides on the spot that she'll do.

His terms are simple:
- They will be husband and wife by night only.
- No lights, no kissing.
- No questions about his battle scars.
- Last, and most importantly… Once she's pregnant with his heir, they need never share a bed again.

But Emma is no pushover. She has a few rules of her own:
- They will have dinner together every evening.
- With conversation.
- And unlimited teasing.
- Last, and most importantly… Once she's seen the man beneath the scars, he can't stop her from falling in love…
Gentlemen Prefer Heiresses
(Scandalous Gentlemen of St. James #4.5)
by Lorraine Heath
ebook, 112 pages
Expected publication: August 22nd 2017 by Avon Impulse
ISBN 0062681249
Lord Andrew Mabry, the second son of the Duke of Greystone, has no desire to marry. As the spare, he has no obligation to provide an heir and he rather enjoys spending his days and nights in play with the demimonde. But more and more of late, he finds himself wanting to play naughty games with the American heiress, Gina Hammersley.

After her scandalous older sister marries a marquess, Gina Hammersley suddenly finds herself the darling of London with beaux a plenty calling on her, sending flowers, and filling her dance cards. Unfortunately, the one she desires most is the one who has no wish to be caught in the marriage trap: Lord Andrew Mabry.

But when they are discovered in a compromising situation, this unlikely pair must decide whether to face scandal or discover if the passion they've always felt is strong enough to lead them into love.
The Beauty of Us
(Fusion #4)
by Kristen Proby
ebook, 304 pages
Expected publication: August 22nd 2017 by William Morrow Paperbacks
ISBN 0062674889
New York Times bestselling author Kristen Proby delivers another sizzling novel in her delectable and sexy Fusion series.

Riley Gibson is over the moon at the prospect of having her restaurant, Seduction, on the Best Bites TV network. This could be the big break she's been waiting for. But the idea of having an in-house show on a regular basis is a whole other matter. Their lives would be turned upside down, and convincing Mia, her best friend and head chef of Seduction, that having cameras in her kitchen every day is a good idea is daunting. Still, Riley knows it's an opportunity she can't afford to pass on. And when she meets Trevor Cooper, the show's executive producer, she's stunned by their intense chemistry.

Trevor's sole intention is to persuade Riley to allow Best Bites TV to do a show on her restaurant. But when he walks into Riley's office, he stops dead in his tracks. The professional, aloof woman on the phone is incredibly beautiful and funny. But can he convince her that he's interested in Riley for himself? Or is he using the undeniable pull between them to persuade her to agree to his offer?
You Say It First
(Happily Inc #1)
by Susan Mallery
Mass Market Paperback
Expected publication: August 22nd 2017 by HQN Books
ISBN 0373799330
The #1 New York Times bestselling author of the Fool's Gold romances invites you to visit Happily Inc., a wedding destination founded on a fairy tale

Sculptor Nick Mitchell grew up in a family of artists and learned from his volatile father that passion only leads to pain. As he waits on a new commission, he takes a day job as a humble carpenter at a theme wedding venue. The job has its perks—mainly the venue's captivating owner, Pallas Saunders. Although he won't let love consume him, for ecstasy with an expiration date, he's all in.

Pallas adores Weddings in a Box. But if she can't turn the floundering business around, she'll have no choice but cave to her domineering mother and trade taffeta for trust funds working at the family's bank. Then when a desperate bride begs Pallas for something completely out of the box, her irresistible new hire inspires her. Nick knows she doesn't belong behind a desk, and she knows in her heart that he's right—where she really belongs is in his arms.
Dragon Burn
(Dark Kings #11.5)
by Donna Grant
Kindle Edition, 120 pages
Expected publication: August 22nd 2017 by Evil Eye Concepts, Incorporated
ASINB01N6G7HT9
In this scorching Dark Kings novella, New York Times bestselling author Donna Grant brings together a determined Dragon King used to getting what he wants and an Ice Queen who thaws for no one.

Marked by passion

A promise made eons ago sends Sebastian to Italy on the hunt to find an enemy. His quarry proves difficult to locate, but there is someone who can point him in the right direction – a woman as frigid as the north. Using every seductive skill he's acquired over his immortal life, his seduction begins. Until he discovers that the passion he stirs within her makes him burn for more…

Gianna Santini has one love in her life – work. A disastrous failed marriage was evidence enough to realize she was better off on her own. That is until a handsome Scot strolled into her life and literally swept her off her feet. She is unprepared for the blazing passion between them or the truth he exposes. But as her world begins to unravel, she realizes the only one she can depend on is the very one destroying everything - a Dragon King.
28th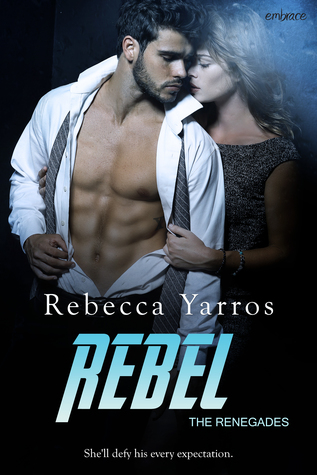 Rebel
(The Renegades #3)
by Rebecca Yarros
Expected publication: August 28th 2017
AMAZON
AMAZON
29th
Title
: Once a Rebel
Series
: Rogues Redeemed #2
Author
: Mary Jo Putney
Format
: Paperback & eBook, 384pgs
Published
: August 29, 2017 by Zebra
ASIN
: B01N8ZCNEF
A ROGUE REDEEMED

As Washington burns, Callista Brooke is trapped in the battle between her native England and her adopted homeland. She is on the verge of losing everything, including her life, when a handsome Englishman cuts through the violent crowd to claim that she is his. Callie falls into her protector's arms, recognizing that he is no stranger, but the boy she'd once loved, a lifetime ago.

Lord George Gordon Audley had been Callie's best friend, and it was to Gordon she turned in desperation to avoid a loathsome arranged marriage. But the repercussions of his gallant attempt to rescue her sent Callie packing to Jamaica, and Gordon on a one way trip to the penal colony of Australia.

Against all odds, Gordon survived. Finding Callie is like reclaiming his tarnished soul, and once again he vows to do whatever is necessary to protect her and those she loves. But the innocent friendship they shared as children has become a dangerous passion that may save or destroy them when they challenge the aristocratic society that exiled them both…
When the Scoundrel Sins
(Capturing the Carlisles #2)
by Anna Harrington
Mass Market Paperback, 352 pages
Expected publication: August 29th 2017 by Forever
ISBN 1455597287
A MOST INDECENT PROPOSAL

Annabelle Green needs a husband-and quickly. To inherit the only home she's ever known, she must be married by her twenty-fifth birthday. But finding a suitor has been next to impossible after a reckless rogue named Quinton Carlisle seduced her into a scandalous midnight tryst. Her reputation in ruins, Belle now needs a rather large favor. And she knows just who to turn to . . .

Quinn can hardly believe that the shy bookish girl he teased as a child has grown into such a brazen beauty. The very idea of marrying Belle to right the wrongs of his past is downright shocking . . . and deliciously tempting. Too bad marriage, convenient or otherwise, is the last thing Quinn wants. He'll help Belle find a husband and be on his way. But if he can't control his attraction to the bride-to-be, this marriage could go up in flames-of wicked desire.
Title
: Dirty Dancing at Devil's Leap
Series
: Hellcat Canyon #3
Author
: Julie Anne Long
Format
: Paperback & eBook, 384 pgs
Published
: August 29, 2017 by Avon
ASIN
: B01NCI4YEB
She was a naive country girl. He was a billionaire's spoiled son. He was her first crush, her first heartbreak...and now her sworn enemy.

As Avalon Harwood's fortunes soared, Maximilian "Mac" Coltrane's plummeted, and he had to fight his way back to where they both began: Hellcat Canyon. Now Mac and Avalon will play dirty—in more ways than one—to get what they each want: the glorious old abandoned Coltrane mansion. But when Avalon snaps the house up at auction, she discovers there's something awfully familiar about the extremely hot caretaker...

Mac might have a heart of stone, and the abs to match, but Avalon—the dazzling girl whose heart was always too big and too reckless for her own good—was always his Kryptonite. And just like that, the stakes change: suddenly they're fighting not just for a house, but for a magic they tasted only once before and never since—long ago, with each other, at Devil's Leap.
The Playboy Bachelor
(The Bachelors of Arizona #2)
by Rachel Van Dyken
Mass Market Paperback, 352 pages
Expected publication: August 29th 2017 by Forever
ISBN 1455598739
She's no Sleeping Beauty. And he's definitely no prince . . .

Margot McCleery could have lived her whole life without seeing Bentley Wellington again-her ex-best friend and the poster boy for Hot, Rich Man-Whores everywhere. But Margot's whiskey-augmented grandmother "buys" Bentley at a charity bachelor auction, and now suddenly he's at her door. Impossibly charming. Impossibly sexy. And still a complete and utter jackass. Bentley's just been coerced by his grandfather to spend the next thirty days charming and romancing the reclusive red-haired beauty who hates him. The woman he abandoned when she needed him the most. Bentley knows just as much about romance as he knows about love-nothing. But the more time he spends with Margot, the more he realizes that "just friends" will never be enough. Now all he has to do is convince her to trust him with her heart . . .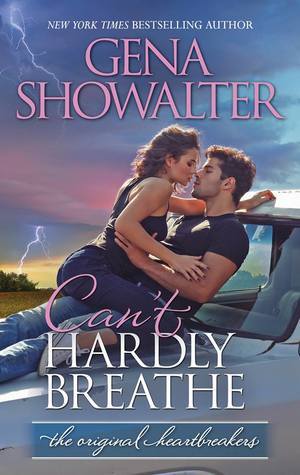 Can't Hardly Breathe
(The Original Heartbreakers #4)
by Gena Showalter
Mass Market Paperback
Expected publication: August 29th 2017 by Harlequin Books
ISBN 0373789920
New York Times bestselling author Gena Showalter returns with an irresistible Original Heartbreakers story about a woman who's never felt desired and the man who wants her more than air to breathe…

Bullied in high school, Dorothea Mathis's past is full of memories she'd rather forget. But there's one she can't seem to shake—her long-standing crush on former army ranger Daniel Porter. Now that the sexy bad boy has started using her inn as his personal playground, she should kick him out…but his every heated glance makes her want to join him instead.

Daniel returned to Strawberry Valley, Oklahoma, to care for his ailing father and burn off a little steam with no strings attached. Though he craves curvy Dorothea night and day, he's as marred by his past as she is by hers. The more he desires her, the more he fears losing her.

But every sizzling encounter leaves him desperate for more, and soon Daniel must make a choice: take a chance on love or walk away forever.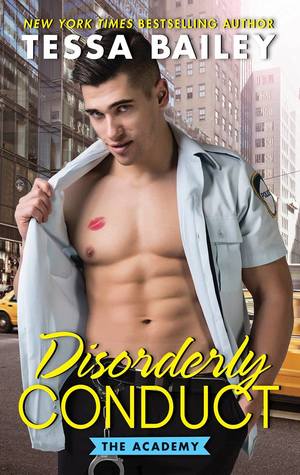 Disorderly Conduct
(Academy #1)
by Tessa Bailey
Expected publication: August 29th 2017
Title
: Hard Justice
Series
: Alpha Security #3
Author
: April Hunt
Format
: Paperback & eBook, 352 pgs
Published
: August 29, 2017 by Forever
ASIN
: B01NCIFDYP
A DATE WITH DANGER

As the first female operative at Alpha Security, Charlotte "Charlie" Sparks has her work cut out for her. Sure, she can wrestle a man to the ground and hit a target at 200 yards with the best of them. But sometimes, being surrounded by all that testosterone can drive a woman to distraction-especially when that distraction is six-and-a-half feet of cocky, confident, Alpha-trained muscle.

Ex-SEAL commander Vince Franklin has been on some of the most dangerous missions in the world. But pretending to be Charlie's fiancé on their latest assignment in Miami is his toughest challenge yet. Vince and Charlie are like oil and water; they just don't mix. And when their fake romance generates some all-too-real heat, Vince learns that Charlie is more than just arm candy. She's the real deal-and she's ready for some serious action.
Last First Kiss
(Iron Clad Security #2)
by Sidney Halston
Paperback
Expected publication: August 29th 2017 by Swerve
ISBN 125015488X
He's an A-list Hollywood heartthrob.

She's trying to prove herself in a man's world.

For this female bodyguard, protecting her client is simply business, but what happens when sparks fly and the danger heats up?

From USA Today bestselling author Sidney Halston comes the second book in the Iron-Clad series, Last First Kiss.
Pretend You're Safe
by Alexandra Ivy
Kindle Edition, 352 pages
Expected publication: August 29th 2017 by Zebra
ASINB01N9AL27N
HE SEES YOU
First came the floods. Then came the bodies. The victims—strangled, then buried along the shores of the Mississippi—have finally been unearthed, years after they disappeared. He remembers every satisfying kill . . . each woman's terror and agony. But there's only one he truly wanted. And fate has brought her within reach again . . .

HE KNOWS YOU
Jaci Patterson was sixteen when she found the first golden locket on her porch. Inside were a few strands of hair wrapped around a scrap of bloodstained ribbon. Though the "gifts" kept arriving, no one believed her hunch that a serial killer was at work. Now Jaci has returned home . . . and the nightmare is starting once more.

AND HE'LL NEVER LET YOU GO
Back then, Rylan Cooper was an arrogant deputy sheriff convinced that Jaci was just an attention—seeking teen. It was a fatal mistake. There's a murderer in their midst, someone determined to settle old scores and keep playing a twisted game. And it won't end until Jaci is his forever . . .
Bring the Heat
(Dragon Kin #9)
by G.A. Aiken
ebook, 416 pages
Expected publication: August 29th 2017 by Zebra
ISBN139781420131642
HE SAYS . . .

I, Aidan the Divine, am . . . well, divine. My name was given to me by the Dragon Queen herself! I'm a delight! Cheerful. Charming. And a mighty warrior who is extremely handsome, with a very large and well-hidden hoard of gold. I am also royal-born, despite the fact that most in my family are horrendous beings who don't deserve to live. And yet, Branwen the Awful—a low-born, no less—either tells me to shut up or, worse, ignores me completely.

SHE SAYS . . .
I'll admit, I ignore Aidan the Divine because it annoys him. A lot. But we have so much to do right now, I can't worry about why he keeps staring at me, or why he always sits so close, or why he keeps looking at me like he's thinking about kissing me. We have our nations to save and no time for such bloody foolishness . . . no matter how good Aidan looks or how long his spiked tail is. Because if we're going to win this war before it destroys everything we love, we'll have to face our enemies together, side by side and without distractions. But if we make it out alive, who knows what the future will hold . . .
We're giving away your choice of one of August's new book releases to one reader! To enter, just be a RBtWBC follower (We offer lots of follow options!) and fill out the Rafflecopter below. Good luck! *Book must be $7.99 or under and available on Amazon Kindle, winner's choice will be in kindle format.