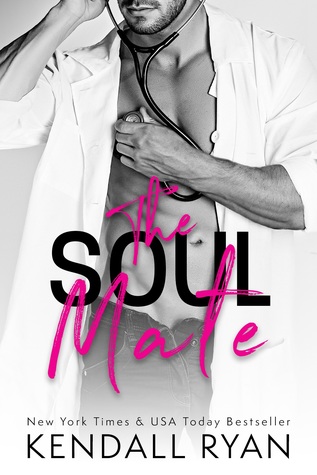 The Soul Mate
(Roommates #4)
by Kendall Ryan
Published August 14th 2017
From New York Times Bestseller Kendall Ryan comes a sexy new stand-alone novel in her Roommates series.

The smoking-hot one-night stand I was never supposed to see again?

Yeah, well, I might be pregnant, and he's my OB-GYN.

Get ready to fall head over heels madly in love with the hottest OBGYN doctor you have ever met! This full-length standalone contains the most hilariously awkward lady-doctor visit, lots of playful banter and some good ol' fashioned baby-makin'! One-click now for this summer's swooniest read.
ROOMATES
ABOUT THE AUTHOR:
A New York Times, Wall Street Journal, and USA Today bestselling author of more than two dozen titles, Kendall Ryan has sold over 1.5 million books and her books have been translated into several languages in countries around the world. She's a traditionally published author with Simon & Schuster and Harper Collins UK, as well as an independently published author. Since she first began self-publishing in 2012, she's appeared at #1 on Barnes & Noble and iBooks charts around the world. Her books have also appeared on the New York Times and USA Today bestseller lists more than three dozen times. Ryan has been featured in such publications as USA Today, Newsweek, and InTouch Magazine.

Visit her at: www.kendallryanbooks.com for the latest book news, and fun extras.