Merry Christmas Eve, my friends! Today we are welcoming author Tiffany Snow and her recent release, Out of Turn. Tiffany has a delicious holiday cocktail recipe to share with us. Enjoy!
Kathleen Turner may be a Runner by day, but she is a bartender by night. Her spirit of choice is vodka and at this time of year she likes a little Christmas cheer in her glass. Below is a recipe she created for The Drop. It's sweet and it's ruby red color will leave you feeling very merry indeed!
Combine ingredients in martini shaker over ice. Shake well. Pour into chilled martini glass. Garnish with orange twist if desired.
Out of Turn
by Tiffany Snow
Kathleen Turner Series #4
Genre: Romantic Suspense
Release Date: December 17, 2013
Amazon | Goodreads
Breaking up is hard to do, as Kathleen Turner discovers. After a falling-out with her ex, high-powered attorney Blane Kirk, she's moving on the best she can. Unfortunately, someone from her past is set on revenge and nothing short of killing Kathleen will stop them.




Keeping his brother's ex-girlfriend alive isn't something new to assassin-for-hire Kade Dennon, but this time can he protect her from himself? She's a woman he can't convince himself to walk away from, no matter what it costs him.




Regret is a constant companion for Blane as he realizes the truth behind the lies he's been told. Can love heal the past, or can some mistakes not be undone?




Murder reunites Blane, Kade, and Kathleen as the police put Blane in their crosshairs. Blane may lose everything unless he and Kade can find the real murderer before it's too late. But if they can't set aside their love for the same woman and work together, it will tear them apart.




In Out of Turn, Kathleen is caught between two warring brothers, and the consequences may be fatal.
EXCERPT
Kade leaned closer and his fingers lightly brushed my chin, lifting my head, and his lips met mine.
The touch was electric, as though a shock had gone through me, and I didn't move, afraid that if I did, he'd stop. His mouth moved gently over mine, his touch maddeningly slow as he lightly licked and sucked on my lips. His tongue was soft, warm velvet.
Only his fingers under my jaw and his lips touched me.
The scent of the cologne he'd worn tonight drifted to me, its alluring aroma mixed with his own scent, creating an aphrodisiac that, combined with his kiss, had me clenching my hands into fists to keep from touching him.
When he lifted his head, his eyes finally met mine, their brilliant blue intense beneath long, dark lashes. His face was inches away and it took every ounce of willpower I had to not pull him back for a real kiss.
"Chocolate tastes even better on you," he murmured.
My breath was shallow and quick, my pulse even more so. The effect Kade had on me was so profound and strong, and something I'd fought for so long. It seemed odd to think that I didn't have to anymore.
Or did I?
I'd been with Blane, engaged to him, still had feelings for him that couldn't be flipped off like a light switch, no matter how angry and bitter I was over how it had ended.
Where did that leave anything I might feel for Kade?
I felt confused and unsure and excused myself to go to the ladies' room. I touched up my makeup, reapplied my lip gloss, and tried to regain the peace of mind I'd had earlier.
Kade had kissed me before. It didn't have to mean anything more now than it had then. I was reading too much into it. Maybe because I was lonely, and hurting, and my ego could certainly use some stroking from a man like Kade.
I decided I wasn't going to allow myself to ruin the night. I'd been having a good time and getting lost inside my own confusion hadn't been part of the plan. I'd go back to Kade and just have fun doing whatever he had planned. I'd worry about my state of mind, and my life, later.
Kade had paid the bill by the time I returned, and when he ushered me outside it was into a waiting limousine.
"What's the occasion?" I asked, as he slid in after me.
"To see the Strip, of course," he said, moving to the seat across from the wet bar. "Champagne?"
I grinned, delighted at this turn of events. "Absolutely." Sip champagne while riding up and down the Vegas Strip in a limo with a gorgeous man? Yes, please.
Kade popped the cork and poured two glasses. "What should we toast to?" I asked as he handed me a flute of the golden liquid. "To the future? New beginnings? World peace?"
Kade smirked at my teasing. "How about to how incredibly sexy you look tonight?"
That made me feel as though I'd swallowed a ray of sunshine and its warm glow was spreading through my body, melting me from the inside out.
I clinked my glass against his. "Ditto," I said, and drank.
About the Author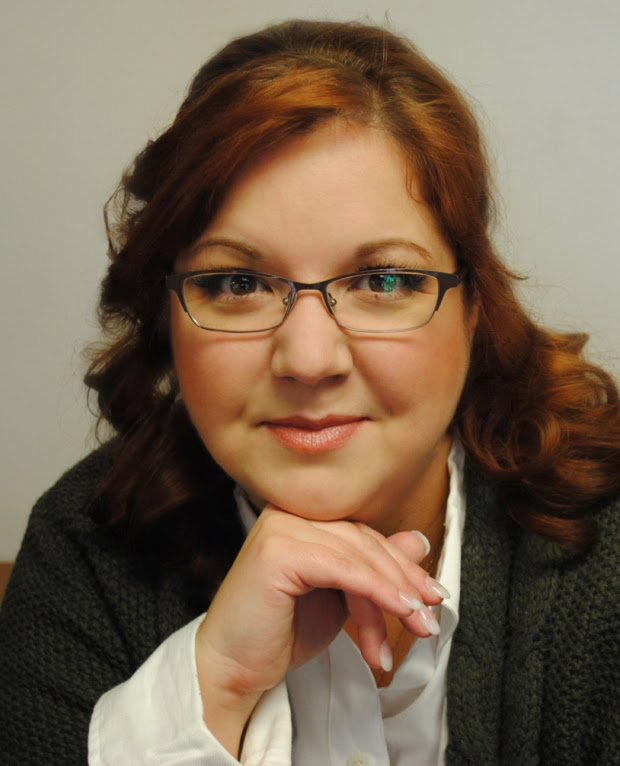 TiffanySnowI love to write and am thrilled to be a part of the Amazon Montlake family. My debut novel, NO TURNING BACK, is the first book in The Kathleen Turner Series. I write about things I love to read myself - a heroine who could be a neighbor or best friend; two men who each portray their own version of darkness and light, each vying for her affection; and a story that focuses as much on the characters as it does the suspense. NO TURNING BACK, TURN TO ME, and TURNING POINT currently comprise The Kathleen Turner Series. The fourth book, OUT OF TURN, will be released 12/17/13. There will be a total of five books in the Kathleen Turner Series.




As for me, I've been reading romance novels since I was way too young to read such things, have an unhealthy obsession for all things Doctor Who, prefer Pepsi to Coke and Absolut to both, think men who drink girly cocktails are wusses, have learned to never stop believing in my beloved St. Louis Cardinals, and can recite the entire scripts of When Harry Met Sally and Apollo 13. George Washington is cool, Bon Jovi still rocks the house, and Bruce Willis is the ultimate alpha-male hero. Most of all, romance never, ever gets old.


Visit my website www.Tiffany-Snow.com for more information and special extras.
Giveaway
There is a tour-wide giveaway of three (3) ebook copies of OUT OF TURN.
a Rafflecopter giveaway