Eeep! J.R. Ward's The Thief releases this month! TBH though, I have minimal interest in Assail. I'm here for V. True? I'm currently reading and loving Katee Robert's The Last King and looking forward to Running the Risk (Endgame Ops #2) by Lea Griffith. As She Fades by Abbi Glines is on my wish list, as well as Isle of Blood and Stone by Makiia Lucier. The author duo Christina Lauren has a new release coming out this month, Love and Other Words, along with Molly McAdams, Lyric! Which books are you most looking forward to this April? What books did we miss and NEED to add to our list ASAP? Don't forget that you don't get charged for pre-order's until the release date! ☺
*This list may be updated throughout the month so please check back.
*AUTHORS & PUBLISHERS: If you would like a book to be on this upcoming release list, I'll be happy to accommodate you. However, the books on this list are books that we think sound interesting and would appeal to our readers. Please feel free to email us at readingbetweenthewines10@gmail.com for consideration with the title, release date, and synopsis.
APRIL 1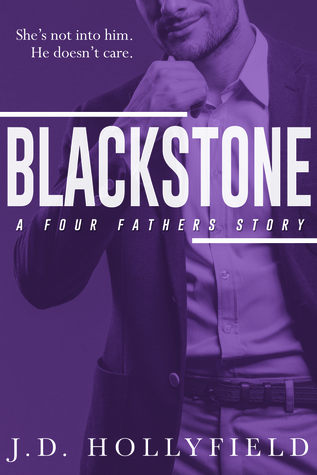 Blackstone
(Four Fathers #1)
by J.D. Hollyfield
Kindle Edition, 1st edition
Published April 1st 2018
ASINB07BVMRT23
I am meticulous. Structured. A single father.
I obsess over things and crave control.
And when a hot, feisty little woman throws a wrench in my carefully laid out plans, I lose my mind.
My every thought revolves around making her bend to my will—until they become less about her doing things my way and more about just her.
My name is Trevor Blackstone.
I am an obsessive, complicated, demanding man.
People may not understand me, but it doesn't stop them from wanting me.
A Kiss, a Dance & a Diamond
(The Cedar River Cowboys #6)
by Helen Lacey
Kindle Edition, 224 pages
Published April 1st 2018 by Harlequin Special Edition
ASINB0769SV7V5
Kieran O'Sullivan never let anything— or anyone —stand in his way.

Even the girl he claimed to love.

But fifteen years later, the successful doctor's back in Cedar River. So is Nicola Radici, still as beautiful as the day he left her behind. The last thing Nicola wants is to forgive and forget. But when Kieran connects with her nephews, their guardian has to let him into their life. And maybe even her heart.
A Nantucket Wedding
by Nancy Thayer
Kindle Edition, 1st edition, 305 pages
Published April 3rd 2018 by Ballantine Books
ASINB074S3XNZ4
Wedding bells are ringing, a family is reunited, and new love is blooming—for better or worse—in this captivating novel from the New York Times bestselling author of The Island House and Secrets in Summer.

A few years after losing her beloved husband, Alison is doing something she never thought she would do again: getting married. While placing the finishing touches on her summer nuptials, Alison is anxious to introduce her fiancé, David, to her grown daughters: Felicity, a worried married mother of two, and Jane, also married but focused on her career. The sisters have a somewhat distant relationship and Alison hopes that the wedding and the weeks leading up to the ceremony will give the siblings a chance to reconnect, as well as meet and get to know David's grown children.

As the summer progresses, it is anything but smooth sailing. Felicity stumbles upon a terrible secret that could shatter her carefully cultivated world. Jane finds herself under the spell of her soon-to-be stepbrother, Ethan, who is as charming as he is mysterious. And even Alison is surprised (and slightly alarmed) by her new blended family. Revelations, intrigue, resentments—as the Big Day approaches, will the promise of bliss be a bust?

Against the gorgeous backdrop of the sunswept island of Nantucket, Nancy Thayer sets the stage for a walk down the aisle no one will ever forget.
Unmasked
(Melbourne After Dark #1)
by Stefanie London
ebook
Published April 1st 2018 by Harlequin
ISBN139781488082443
Cinderella is about to get wicked…
But can a naughty fantasy have a happily-ever-after?
Lainey Kline has one goal before she leaves Melbourne forever: transform herself into a sexy siren, sneak into the season's most glamorous masquerade ball and seduce Damian McKnight. Only there's a teeny little problem—one deliciously hot night isn't nearly enough. Now Lainey wants more. But while getting naked is one thing, taking off their masks is quite another…
The Secret Thief
by Nina Lane
Kindle Edition, 1st Edition, 345 pages
Published April 1st 2018 by Snow Queen Publishing
ASINB07BVZTM8X
The compelling, provocative new novel by New York Times bestselling author Nina Lane

Behind his beautiful eyes
Lay a thousand secrets and lies.

But my own secrets are all laid bare
The twisted reality of a disgraceful affair.

I once deciphered the mysteries hidden in art
Then mistakes and desire tore me apart.

Now I'm shipwrecked at the end of the earth
Desperate again to prove my worth.

The lighthouse keeper is a stranger to me
Yet one night with him sets me free.

We find ourselves united by the stars above
Both of us needing the salvation of love.

Until our secrets and shame continue to build
And what was flourishing will soon be killed.
The Pirate Bride
(Daughters of the Mayflower #2)
by Kathleen Y'Barbo
Paperback, 251 pages
Published April 1st 2018 by Barbour Books
ISBN 1683224973
A Former Privateer and a Desperate Heiress Join Forces to Find a Treasure

Jump on board with a brand new series for fans of all things related to history, romance, adventure, faith, and family trees.

One hundred years after her mother's family came to the New World on the Mayflower, Maribel Cordova has landed in New Orleans to seek the man who holds the key to finding her father's lost treasure. Attorney Jean-Luc Valmot has buried his past life so deep that no living person will ever find it—or so he hopes as he accepts a position on the governor's staff. But the daughter of an infamous pirate threatens all he holds dear. Can Maribel and Jean-Luc compromise so they both can hold onto what they most desire?
Blood Will Tell
(The Blood #1)
by Colleen S. Myers
Kindle Edition, First, 238 pages
Published April 1st 2018 by Kindle Direct Publishing
ASINB079KJD17K
Unbeknownst to eighteen-year old Isabelle, her dad inserted a vital DNA sequence into her blood that made her resistant to the immortalis virus, but unlocked other capabilities that prove to be the key to the war between the human and vampire race.
S
wimming Between Worlds
by Elaine Neil Orr
Unknown Binding
Published April 1st 2018 by Berkley Books
ISBN 0698406389
From critically acclaimed writer Elaine Neil Orr, a Southern coming-of-age novel that sets three very different young people against the tumultuous years of the American Civil Rights movement.

The lives of one young woman and two young men collide in a small neighborhood in Winston-Salem, North Carolina.

Kate, a recent college graduate, is still reeling from the deaths of her beloved parents when the discovery of hidden letters forces her to re-examine everything she knew about her family. Tacker, a young engineering student and all-around boy-hero, has returned from a West African odyssey where he fell in love with the local culture but was sent home in shame. Kate's and Tacker's stories come together when, on the same day and in different moments, they encounter a young African-American man named Gaines. The relationship that develops between the three is complicated, as each one searches for love, freedom, and new beginnings.
All the Beautiful Lies
by Peter Swanson
Hardcover, 304 pages
Published April 3rd 2018 by William Morrow
ISBN 0062427059
Harry Ackerson has always considered his step-mother Alice to be sexy and beautiful, in an "other worldly" way. She has always been kind and attentive, if a little aloof in the last few years.

Days before his college graduation, Alice calls with shocking news. His father is dead and the police think it's suicide. Devastated, he returns to his father's home in Maine. There, he and Alice will help one another pick up of the pieces of their lives and uncover what happened to his father.

Shortly after he arrives, Harry meets a mysterious young woman named Grace McGowan. Though she claims to be new to the area, Harry begins to suspect that Grace may not be a complete stranger to his family. But she isn't the only attractive woman taking an interest in Harry. The sensual Alice is also growing closer, coming on to him in an enticing, clearly sexual way.

Mesmerized by these two women, Harry finds himself falling deeper under their spell. Yet the closer he gets to them, the more isolated he feels, disoriented by a growing fear that both women are hiding dangerous—even deadly—secrets . . . and that neither one is telling the truth.
APRIL 2
Who Needs Men Anyway?
by Victoria Cooke
Kindle Edition
Published April 2nd 2018 by HQ Digital
ASINB075CFWS59
Don't get mad, get even…
Thirty-something Charlotte's Emsworth's life is a sickeningly perfect round of charity events, hot yoga, and romantic gestures for sexy lawyer husband James. But, patiently waiting to get pregnant, Charlotte is bored. And when she's bored, she has a tendency to meddle…

First, it's her personal trainer Megan's cheating fiancé, then the gardener Sam's wife's 'late nights at the office'. But soon the meddling, however well-intentioned, lands Charlotte in way over her head, and all the time spent 'managing' other people's lives makes her blind to the cracks appearing in her own…

Getting even is one thing, but what about getting happy?
The Thief
by Kate McCarthy
ebook
Published April 2nd 2018 by Kate McCarthy
ISBN139780648123620
After years of working in the family business, Arcadia "Ace" Jones has become a renowned car thief. Trained by her parents from a tender age, it's the only life she's ever known. Longing for a future that doesn't hold the promise of prison, she makes the decision to go straight and earn an honest living.

But the Marchetti brothers won't accept her retirement, forcing her to complete a job so big it's almost impossible. She's on a tight deadline but an irritating biker dude keeps thwarting her attempts to deliver.

Kelly Daniels likes to tinker with bikes and cars. He's content with operating the car restoration business he owns alongside his partners, until an annoying little thief manages to steal a Dodge Charger right out from under his nose.

He gets pulled into her treacherous scheme and they form an unlikely bond. When it becomes a race against the clock to pull off the heist of the century or end up behind bars, Ace and Kelly realise they have more to lose than their freedom—each other.
Rock Chick Reborn
(Rock Chick #9)
by Kristen Ashley
Kindle Edition, 180 pages
Published April 2nd 2018 by CreateSpace Independent Publishing Platform
ASINB07BW5LDRJ
As a Rock Chick, Shirleen Jackson lived through all the kidnappings and explosions. Along the way, she also watched the dramatic love stories that came with those rides unfold.

But long ago, Shirleen made her choice. It affected who she was and would always be. She decided to settle for what she had and not want more. She had good friends. She was raising two fine young men who weren't hers, but she loved them anyway.

She was good.

And then Moses Richardson crashed into her life, literally…and deliberately.

Moses has different ideas about Shirleen. He's more interested in the Shirleen of now, mostly because she's interesting. And funny. And loyal. Smart. Beautiful.

But Moses has a big challenge on his hands.

He has to convince Shirleen of all that.

And then convince her she deserves to have more.
Hot Daddy
(Billionaire Bachelors #2)
by Lila Monroe
Kindle Edition
Published April 2nd 2018 by Lila Monroe Books
ASINB07923BMF7
Welcome to the Billionaire Bachelors series, where the sexiest men in the city are about to meet their match…

Playboy CEO, Cal McAdams, lives life in the fast lane: hot women, hotter deals, and… a fake fiancee? I signed on to help reform his reckless image and win custody of his god-children, but I wasn't expecting to come face-to-face (and mouth-to-mouth) with my wild Vegas hook-up from three years ago.

AKA, 6"3 of tanned muscle, sharp suits, and 'undress me' eyes.
AAKA, the best thigh-clenching, bed-shaking sex of my life.
AAAKA, the man who couldn't be more off-limits if he had a uranium belt wrapped around his, um, assets.

I've never been one to break the rules, but Cal has me wanting to rip them up - and roll around naked on the scrap paper. But with just three weeks to turn this bachelor into a DILF, can we keep our crazy chemistry from derailing his plans? Or will gold-digging relatives, rambunctious pre-teens, and a little thing called love leave us both crashed out of the race?
APRIL 3
The Last King
(The Kings #1)
by Katee Robert
Kindle Edition
Expected publication: April 3rd 2018 by Forever
ASINB074M69QLF
Ultra wealthy and super powerful, the King family is like royalty in Texas. But who will keep the throne? New York Times bestselling author Katee Robert introduces a red-hot new series.

THE MAN SHE HATES TO LOVE

Beckett King just inherited his father's fortune, his company-and all his enemies. If he's going to stay on top, he needs someone he can trust beside him. And though they've been rivals for years, there's no one he trusts more than Samara Mallick.

The rebel. That's how Samara has always thought of Beckett. And he's absolutely living up to his unpredictable ways when he strides into her office and asks for help. She can't help wondering if it's a legit request or just a ploy to get her into bed. Not that she'd mind either one. After all, she likes to live on the edge too.

But soon the threats to the King empire are mounting, and the two find family secrets darker than they ever imagined and dangerous enough to get them both killed.
Running the Risk
(Endgame Ops #2)
by Lea Griffith
Paperback, 352 pages
Expected publication: April 3rd 2018 by Sourcebooks Casablanca
ISBN 1492621749
Survival is crucial.
Trust is optional.
Love is unstoppable.

Jude Dagan's life as he knew it ended a year ago. On a mission gone wrong, he was forced to watch as Ella Banning, the only woman he's ever loved, was killed. Or so he thought.

Jude wasn't the only one who lost something on the day Ella was presumed dead. She sacrificed Endgame Ops, the love of her life, and parts of herself she can never get back. Now she's determined to take down the world's most dangerous terrorist--even if it means working for him.
When Jude and Ella are reunited, they'll battle the lies Ella has been forced to tell...and struggle to save a love that knows no bounds.
X-Ops Exposed
(X-Ops #8)
by Paige Tyler
Paperback, 384 pages
Published April 3rd 2018 by Sourcebooks Casablanca
ISBN 1492642436
HE LEFT TO KEEP HER SAFE
Believing he's too dangerous to be among people, feline hybrid Tanner Howland retreats deep into the forests of Washington State—with no choice but to leave behind the woman who's captured his heart. What he doesn't know is that she followed him…
SHE WOULDN'T STAY BEHIND
Heartbroken and determined, Dr. Zarina Sokolov tracks Tanner into the wild. Her presence unleashes Tanner's protective instinct—big time. Locals have been disappearing and he is desperate for Zarina to leave. As the kidnappings escalate, Tanner must embrace the dangerous instincts he fears so much. But with Zarina at his side, he'll have to learn to control his animal impulses, or lose himself—and the woman he loves—to the beast within.
Hold Back the Dark
(Bishop/Special Crimes Unit #18)
by Kay Hooper
Kindle Edition, 352 pages
Published April 3rd 2018 by Berkley
ASINB073TJ7PQY
An SCU team investigates an inexplicable string of murders committed by men and women with no memory of their crimes in the latest in this New York Times bestselling series.

Madness has taken ahold of Prosperity, North Carolina. Residents are killing one another, as if in a dream, and waking up with no memory of the monstrous acts they've committed--or why. As the death toll climbs, the local sheriff's department is further rocked by a murder carried out by one of their own. Deputy Katie Cole knows that whatever monster is afoot is beyond her scope...

The Special Crimes Unit is called in for their specific brand of investigation. It will take all their training, all their experience, and every extra sense they can call on to get to the bottom of things in Prosperity. And as a dark pattern begins to emerge, even the most experienced and hardened SCU agents have to wonder if this is beyond their understanding.
Before I Let You Go
by Kelly Rimmer
Paperback, 384 pages
The Birthday List
by Devney Perry
ebook, 402 pages
Published April 3rd 2018 by Devney Perry
ISBN139780998358352
Happily married to her college sweetheart, Poppy lived a blessed life with the husband of her dreams. Then everything changed. She is no longer a wife. She is no longer the envy of her single friends. Now, people look at her with pity as they whisper a single word behind her back.

Widow.

Years after her husband's tragic death, years of pain and sorrow and wishing for the life she'll never get back, Poppy decides to finish Jamie's birthday list. She'll do the things he wanted to most. Because maybe, just maybe, if she can complete his list, she can start to live again.

Poppy expects going through the birthday list will be hard. She expects it to hurt. But what she doesn't expect is Cole. Could the man who delivered the news of her husband's death and shattered her heart be the one to help her put it back together again?
The World's Worst Boyfriend
(Bad Boyfriend, #1)
by Erika Kelly
Kindle Edition, 330 pages
Expected publication: April 3rd 2018 by EK Publishing, LLC
ISBN139780985990480
From award-winning author Erika Kelly comes her brand new, smoking hot series about four elite athlete brothers raised in the Tetons by their eccentric, billionaire dad and uncle.

Six years ago Fin Bowie made a decision that cost him the love of his life. Now his ex is coming back to town for her brother's wedding, and he can finally make things right. Except, right before the event, a text he sent goes viral. Overnight, he becomes an international meme. And it's hard to win your woman back when the whole world's calling you The World's Worst Boyfriend.

The last thing on Calliope Bell's mind is getting back with Fin. Not when her life's just gone sideways, forcing her to spend the summer in her hometown. She can't be away from the New York art world this long, so she comes up with the idea to turn the hottest pop culture event of the moment into a museum exhibition.

The two have every intention of avoiding each other—until the county judge sentences Fin to community service…helping her exploit the meme he's trying to make go away.
Never Been Good
(Bad Boys Gone Good #2)
by Christi Barth
ebook, 384 pages
Published April 3rd 2018 by Avon Impulse
ISBN 0062685651
Flynn Maguire isn't really a bad guy. Sure, he worked for the mob, but he ran a legitimate business—on paper anyway—and it paid enough to keep his brother out of the lifestyle. Until they turned on him. Now he's stuck in Witness Protection, tending bar in Nowheresville Oregon… and pissed the life he knew is gone. The only bright spot? Fantasizing about his quiet, secretive, beautiful coworker.

Sierra Williams is a woman on the run. All she wants now is to settle into small town life… and ignore the brooding, sexy bartender who can't seem to take his eyes off her. Flynn's bad-boy vibe pushes all her buttons, but Sierra fell for the wrong man once already. She can't afford to let her guard down again. Except Flynn's tough exterior is slowly melting away to reveal the sweet man beneath and their attraction is too strong to resist.

Sierra and Flynn are falling fast, but they're both keeping so many secrets. The truth could ruin everything… unless a girl who's a little bad is perfect for a guy who's never really been good.
Getting Down
(Shacking Up #1.5)
by Helena Hunting
ebook, 160 pages
Published April 3rd 2018 by Swerve
ISBN139781250148247
Originally published as part of the USA Today bestselling anthology Eye Candy, Getting Down is a hilarious and hot short story set in the Shacking Up world. Now contains a never before published bonus scene!

Ruby Scott's favorite holiday is here, all she needs is a moderately good excuse to throw a party. With the help of her best friend Amalie--and Amalie's fiance's budget--the two of them throw a Halloween-inspired fundraiser. But no event goes off without a couple hitches...
Unsafe Haven
by Bella Jewel
Kindle Edition
Published April 3rd 2018 by Swerve
ASINB079RM4938
Originally published in the USA Today bestselling collection Eye Candy, Unsafe Haven is a sexy, sinister thrill ride from USA Today bestselling author Bella Jewel!

After escaping an abusive boyfriend, Jade finally feels like her life is coming around: She works at a safe haven for people who've had similar experiences, and there's a gorgeous handyman, Oliver, whom she can't stop thinking about. But at Sanctuary's Halloween party, eerie things start happening and they are starting to feel real. Is this an elaborate Halloween prank, or has Jade's past come back to haunt her?
Fearless in Texas
(Texas Rodeo #4)
by Kari Lynn Dell
Kindle Edition, 1st edition, 448 pages
Published April 3rd 2018 by Sourcebooks Casablanca
ASINB0748MXT7B
After her life comes crashing down, Melanie Brookman is determined to claw her way back up again—and this time, she won't make the same mistakes twice. So when her friend sends Wyatt Darrington to help, Melanie keeps him at arm's length. He's exactly the sort of trouble she doesn't need.

Wyatt has the perfect distraction for Melanie: rescue his failing bar. She reluctantly agrees and together they hit the road. As they spend more time with one another, undeniable attraction grows. But Wyatt knows that if she ever found out his closely guarded secret, any chance at happily ever after would be left in the dust...
In the Eye of the Storm / Catering to the CEO
by Samantha Chase
Paperback
Published April 3rd 2018 by Sourcebooks Casablanca
ISBN 1492622710
Dealing with your boss is never easy...falling in love with him is even harder.

In the Eye of the Storm
Holly Abrams can't believe her demanding...and unbelievably sexy...boss, Stephen Ballinger, called her to pick him up at 2 A.M. in the middle of a tropical storm. To make matters worse, the storm is too dangerous for her to make the trek home. Forced to stay at his place to wait it out, their relationship quickly turns passionate...but will it last past the thunder and lightning?

Catering to the CEO
Millionaire CEO Adam Lawrence knows how to get what he wants--in business and in the bedroom. So when caterer Cassie Jacobs dares to best him on a deal, Adam vows revenge. But when they get life-changing news that could bind them together for years to come, Adam may have no choice but to change his ways...and open his heart.
Play for Keeps
(Love Games #2)
by Maggie Wells
ebook, 1st edition, 384 pages
Published April 3rd 2018 by Sourcebooks Casablanca
ISBN 1492651524
Mixing business and pleasure is a dangerous game...

Tyrell Ransom, the new men's basketball coach, is ready to whip his team into shape and start winning some games. But when compromising photos of his soon-to-be-ex-wife with one of his players go viral, everything comes crashing down. With reporters thick on the ground, Ty and his team need some serious damage control―now.

When public relations guru Millie Jenkins arrives in her leopard-print cape to save the day, things really heat up... Soon they're going to have to work double time to keep their white-hot chemistry out of the headlines.
Sit, Stay, Love
(Rescue Me #2)
by Debbie Burns
Paperback, 416 pages
Published April 3rd 2018 by Sourcebooks Casablanca
ISBN 1492650862
These dogs aren't the only ones in need of rescue

For devoted no-kill shelter worker Kelsey Sutton, rehabbing a group of rescue dogs is a welcome challenge. Working with a sexy ex-military dog handler who needs some TLC himself? That's a different story.

Kurt Crawford keeps his heart locked away from everyone. Well, everyone except the dogs who need his help...and always have his back. But as Kurt gets to know the compassionate, beautiful woman he's been assigned to work with, he can't help but feel a little puppy love...
The Love Child
(Alaskan Oil Barons #3)
by Catherine Mann
Paperback
Published April 3rd 2018 by Harlequin Desire
ISBN 1335971440
Her job is to turn a reclusive rancher into a charming oil tycoon…

Having his baby isn't part of the deal!

With his family's company at stake, Trystan reluctantly agrees to a makeover. But the media consultant hired to smooth out his rough edges has him aching. When passion leads to pregnancy, the only honorable choice is a proposal. But Isabeau won't say yes without his love…
Smiling Irish
(The Summerhaven Trio #2)
by Katy Regnery
ebook
Published April 3rd 2018 by Katharine Gilliam Regnery
Tierney Haven and Burr O'Leary come from completely different worlds…

…but there's a reason they say "opposites attract."

Bookish Tierney Haven has always preferred places to people, and she especially loves the peace and quiet of Moonstone Manor, an estate museum located in the White Mountains of New Hampshire, where she is head docent, chief historian and live-in caretaker. The very last thing she expects to find on the doorstep at midnight is bruised and bloodied stranger, Burr O'Leary, in desperate need of her help.

Against her better judgement and at the risk of her brothers' wrath, Tierney offers Burr sanctuary at Moonstone Manor, and nurses him back to health, surprised to discover that the dashing, enigmatic stranger loves the history and peace of Moonstone as much as she. But Burr has a dark history, and those who hurt him will stop at nothing to eliminate him...placing Tierney in grave danger until he is well enough to find them first.
Blood Veil
(Mission #2)
by Megan Erickson
Published April 3rd 2018
ISBN139780399180934
In the midst of supernatural chaos, worlds and hearts collide.

Celia: Having never known my parents, I've always felt like an orphan. All I want is a normal life. But after I'm attacked in my bedroom by one vampire—and rescued by another—it's about time to give up on "normal" once and for all. Idris, the second in command of the Gregorie vampire clan, has come to my aid, but his motives for saving me are unclear. And what surprises me most is my attraction to his heated gaze. . . .

Idris: Terror. Curiosity. Arousal. These are the natural impulses of a human female, not the spawn of the ruthless Valarian king. Is it possible that Celia is unaware of her bloodline—and the power coursing through her veins? As the daughter of my archenemy, she was supposed to be my ransom. But how quickly the heat of desire changes everything. Now the family Celia has always craved is trying to kill her, and it's up to me to save her again—when all I really want to do is make her mine.
Marry in Scandal
(Marriage of Convenience #2)
by Anne Gracie
Mass Market Paperback, 320 pages
Published April 3rd 2018 by Berkley
ISBN 0425283828
A shy heiress and a well-known rake face a scandal-forced marriage that might be true love in the latest irresistible romance from the national bestselling author of Marry in Haste.

Shy young heiress, Lady Lily Rutherford, is in no hurry to marry. She dreams of true love and a real courtship. But when disaster strikes, she finds herself facing a scandal-forced marriage to her rescuer, Edward Galbraith, a well known rake.

Despite his reputation Lily is drawn to the handsome Galbraith. In the gamble of her life, she agrees to marry him, hoping to turn a convenient marriage into a love match.

As heir to a title, Galbraith knows he must wed, so a convenient marriage suits him perfectly. But there is a darkness in his past, and secrets he refuses to share with his tender-hearted young bride. All Lily's efforts to get close to him fall on stony ground, and in desperation she retreats to his childhood home—the place he's avoided for nearly a decade.

Must Lily reconcile herself to a marriage without love? Or will Galbraith realize that this warm-hearted, loving girl is the key to healing the wounds of his past—and his heart?
My Dear Hamilton: A Novel of Eliza Schuyler Hamilton
by Stephanie Dray, Laura Kamoie
ebook, 672 pages
Published April 3rd 2018 by William Morrow Paperbacks
ISBN 0062466178
From the New York Times bestselling authors of America's First Daughter comes the epic story of Eliza Schuyler Hamilton—a revolutionary woman who, like her new nation, struggled to define herself in the wake of war, betrayal, and tragedy. Haunting, moving, and beautifully written, Dray and Kamoie used thousands of letters and original sources to tell Eliza's story as it's never been told before—not just as the wronged wife at the center of a political sex scandal—but also as a founding mother who shaped an American legacy in her own right.

A general's daughter…

Coming of age on the perilous frontier of revolutionary New York, Elizabeth Schuyler champions the fight for independence. And when she meets Alexander Hamilton, Washington's penniless but passionate aide-de-camp, she's captivated by the young officer's charisma and brilliance. They fall in love, despite Hamilton's bastard birth and the uncertainties of war.

A founding father's wife...

But the union they create—in their marriage and the new nation—is far from perfect. From glittering inaugural balls to bloody street riots, the Hamiltons are at the center of it all—including the political treachery of America's first sex scandal, which forces Eliza to struggle through heartbreak and betrayal to find forgiveness.

The last surviving light of the Revolution…

When a duel destroys Eliza's hard-won peace, the grieving widow fights her husband's enemies to preserve Alexander's legacy. But long-buried secrets threaten everything Eliza believes about her marriage and her own legacy. Questioning her tireless devotion to the man and country that have broken her heart, she's left with one last battle—to understand the flawed man she married and imperfect union he could never have created without her…
The Accidental Guardian
(High Sierra Sweethearts #1)
by Mary Connealy
Paperback, 304 pages
Published April 3rd 2018 by Bethany House Publishers (first published April 2018)
ISBN 0764219294
Trace Riley has been self-appointed guardian of the trail ever since his own wagon was attacked. When he finds the ruins of a wagon train, he offers shelter to survivor Deborah Harkness and the children she saved. Trace and Deborah grow close working to bring justice to the trail, but what will happen when the attackers return to silence the only witness?
The Hellion
(Wicked Wallflowers #1)
by Christi Caldwell
Kindle Edition, 295 pages
Published April 3rd 2018 by Montlake Romance
ASINB07539FLHF
USA Today bestselling author Christi Caldwell's Wicked Wallflowers series burns hot as two rivals meet in the flesh and feel the heat…

Adair Thorne has just watched his gaming-hell dream disappear into a blaze of fire and ash, and he's certain that his competitors, the Killorans, are behind it. His fury and passion burn even hotter when he meets Cleopatra Killoran, a tart-mouthed vixen who mocks him at every turn. If she were anyone else but the enemy, she'd ignite a desire in him that would be impossible to control.

No one can make Cleopatra do anything. That said, she'll do whatever it takes to protect her siblings―even if that means being sponsored by their rivals for a season in order to land a noble husband. But she will not allow her head to be turned by the infuriating and darkly handsome Adair Thorne.

There's only one thing that threatens the rules of the game: Cleopatra's secret. It could unravel the families' tenuous truce and shatter the unpredictably sinful romance mounting between the hellion…and a scoundrel who could pass for the devil himself.
As She Fades
by Abbi Glines
Hardcover, 272 pages
Expected publication: April 3rd 2018 by Feiwel Friends
ISBN 1250133866
From the #1 New York Times- and USA Today-bestselling author of the Rosemary Beach and The Vincent Boys series, Abbi Glines delivers another smoldering, compulsively readable YA romance with As She Fades.

On the night of her high school graduation, Vale McKinley and her boyfriend Crawford are in a terrible car accident that leaves Crawford in a coma. They were supposed to spend the summer planning for college, for a bright future full of possibility. Together. Instead, Vale spends long days in the hospital, hoping Crawford will awaken.

Slate Allen, a college friend of Vale's brother, has been visiting his dying uncle at the same hospital. When he and Vale meet, she can't deny the flutter of an illicit attraction. She tries to ignore her feelings, but she's not immune to Slate's charm. Slowly, they form a cautious friendship.

Then, Crawford wakes up . . . with no memory of Vale or their relationship. Heartbroken, Vale opts to leave for college and move on with her life. Except now, she's in Slate's territory, and their story is about to take a very strange turn.
The Oracle Queen
(Three Dark Crowns 0.1)
by Kendare Blake
ebook, 120 pages
Published April 3rd 2018 by HarperTeen
ISBN 0062748270
The #1 New York Times bestselling author of the Three Dark Crowns series introduces readers to the Oracle Queen in this riveting prequel e-novella.

Triplet queens born on the island of Fennbirn can be many things: Elementals. Poisoners. Naturalists. If an oracle queen is born, however, one with the gift of sight, she's immediately drowned, extinguishing her chance at ever taking the throne.

But that's not how it always was. This cautionary practice started long ago, with Queen Elsabet—the legendary, and last, oracle queen—whose reign was tinged with blood and horror.

Paranoid, ruthless, and utterly mad, Elsabet's mistrust led to the senseless slaying of three entire houses of innocent people. At least, that's the unchallenged tale carried down from generation to generation. But what really happened? Discover the true story behind the queen who, though born with the gift of sight, could not foresee her swift and sudden fall from power . . . until it was too late.

Fans of the Three Dark Crowns series will be enthralled with Queen Elsabet's genesis, riveted by her madness, and compelled by her tragic—and bloody—reign.
Dread Nation
(Dread Nation #1)
by Justina Ireland
Hardcover, 464 pages
Published April 3rd 2018 by Balzer + Bray
ISBN 0062570609
Jane McKeene was born two days before the dead began to walk the battlefields of Gettysburg and Chancellorsville—derailing the War Between the States and changing America forever. In this new nation, safety for all depends on the work of a few, and laws like the Native and Negro Reeducation Act require certain children attend combat schools to learn to put down the dead. But there are also opportunities—and Jane is studying to become an Attendant, trained in both weaponry and etiquette to protect the well-to-do. It's a chance for a better life for Negro girls like Jane. After all, not even being the daughter of a wealthy white Southern woman could save her from society's expectations.

But that's not a life Jane wants. Almost finished with her education at Miss Preston's School of Combat in Baltimore, Jane is set on returning to her Kentucky home and doesn't pay much mind to the politics of the eastern cities, with their talk of returning America to the glory of its days before the dead rose. But when families around Baltimore County begin to go missing, Jane is caught in the middle of a conspiracy, one that finds her in a desperate fight for her life against some powerful enemies. And the restless dead, it would seem, are the least of her problems.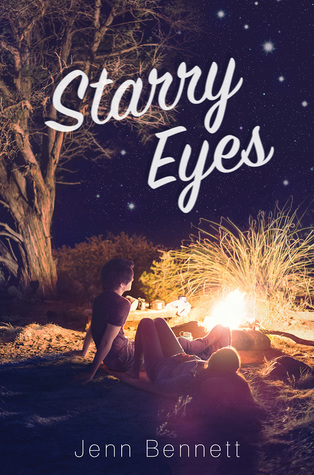 Starry Eyes
by Jenn Bennett
Hardcover, 432 pages
Published April 3rd 2018 by Simon Pulse
ISBN 148147880X
Ever since last year's homecoming dance, best friends-turned-best enemies Zorie and Lennon have made an art of avoiding each other. It doesn't hurt that their families are the modern day, Californian version of the Montagues and Capulets.

But when a group camping trip goes south, Zorie and Lennon find themselves stranded in the wilderness. Alone. Together.

What could go wrong?

With no one but each other for company, Zorie and Lennon have no choice but to hash out their issues via witty jabs and insults as they try to make their way to safety. But fighting each other while also fighting off the forces of nature makes getting out of the woods in one piece less and less likely.

And as the two travel deeper into Northern California's rugged backcountry, secrets and hidden feelings surface. But can Zorie and Lennon's rekindled connection survive out in the real world? Or was it just a result of the fresh forest air and the magic of the twinkling stars?
The Boy and His Ribbon
(The Ribbon Duet #1)
by Pepper Winters
Paperback, 300 pages
Published April 3rd 2018 by Pepper Winters (first published April 1st 2018)
ISBN 1986221946
"What do you do when you meet your soul mate? No wait…that's too easy. What do you do when you meet your soul mate and have to spend a lifetime loving him in secret?
I'll tell you what you do.
You lie."

REN

Ren was eight when he learned that love doesn't exist—that the one person who was supposed to adore him only cared how much he was worth.
His mother sold him and for two years, he lived in terror.
But then…he ran.
He thought he'd run on his own. Turned out, he took something of theirs by accident and it became the one thing he never wanted and the only thing he ever needed.

DELLA

I was young when I fell in love with him, when he switched from my world to my everything.
My parents bought him for cheap labour, just like they had with many other kids, and he had the scars to prove it.
At the start, he hated me, and I could understand why.
For years he was my worst enemy, fiercest protector, and dearest friend.
But by the end…he loved me.
The only problem was, he loved me in an entirely different way to the way I loved him.
And slowly, my secret drove us apart.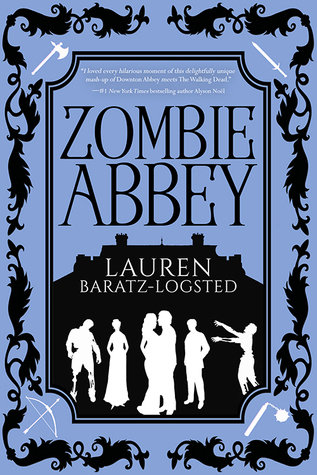 Zombie Abbey
by Lauren Baratz-Logsted
Paperback, 300 pages
Published April 3rd 2018 by Entangled: Teen
ISBN 1633759113
1920, England

And the three teenage Clarke sisters thought what they'd wear to dinner was their biggest problem…

Lady Kate, the entitled eldest.
Lady Grace, lost in the middle and wishing she were braver.
Lady Lizzy, so endlessly sunny, it's easy to underestimate her.

Then there's Will Harvey, the proud, to-die-for—and possibly die with!—stable boy; Daniel Murray, the resourceful second footman with a secret; Raymond Allen, the unfortunate-looking young duke; and Fanny Rogers, the unsinkable kitchen maid.

Upstairs! Downstairs! Toss in some farmers and villagers!

None of them ever expected to work together for any reason.

But none of them had ever seen anything like this.
APRIL 5
Havoc
by Debra Anastasia
Kindle Edition
Expected publication: April 5th 2018
I named myself. I took the word Animal out of their mouths, wore it like a badge of honor then shoved it down their throats. I've fought for what I have. I see you coming, before you even know you want a piece of me. In a city riddled with warring families, I'll rise up between them. My people, the broken souls I gather will have power by the time I'm done with them.

I protect mine.

Him. My brother, Nix.

Her. The girl that is the only home I've ever had. She knows me.

I'm coming at you, Sweetness. Stay ready.
AMAZON
APRIL 8
The Dandelion
by Michelle Leighton
Kindle Edition, 1st edition, 387 pages
Expected publication: April 8th 2018 by Michelle Leighton
ASINB079P8RPLG
At thirty-five, Abigail Simmons has mastered only one thing—running. When tragedy strikes, she runs. This time her urge to flee brings Abi back to her hometown, where she hopes she can find the peace she's always searched for. That hope is dashed when Abi's ex, Sam Forrester, bumps his way back into her life.

Sam has flourished in ways Abi hasn't. From the outside, he has it all—a successful medical practice, a beautiful daughter, and a charming wife.

Who is dying.

Sara Forrester is dying and her final wish is for Sam to find love again so she can meet the woman who will finish raising her daughter and grow old with her husband. Abi seems like the perfect fit, but what Sara doesn't know is that Abi has a secret, a secret no one could guess.

And it's a deal breaker.
APRIL 9
Peachy Flippin' Keen
(Southern Eclectic #1.5)
by Molly Harper
Kindle Edition
Expected publication: April 9th 2018 by Pocket Star
ASINB074ZJLMVH
A prank war erupts in Lake Sackett, Georgia and coroner Frankie McCready has to turn to the gorgeous but surly new sheriff for help in Molly Harper's newest Southern Eclectic novella, perfect for fans of Kristan Higgins and Amy E. Reichert.

The McCready Family Funeral Home and Bait Shop has crickets running rampant in the store and hot sauce in the Snack Shack's ketchup bottles. But as the county coroner, Frankie has enough on her plate without worrying about the increasingly mean pranks being played at her family's business. And the arrival of Sheriff Eric Linden, both devastatingly attractive and painfully taciturn, is enough to push her over the edge.

Linden, who didn't seem to get the memo about men in uniform and Southern charm, is condescending and cold, revealing absolutely nothing about his past as an Atlanta police officer, while also making Frankie's job as coroner as difficult as possible. And with the town's Fourth of July celebration coming up, it's essential for McCready's to be cricket-free and in good working order. Strangling the sheriff will make her job even harder. Can Frankie hold off the threats to preserve her own sanity?
APRIL 10
Say You Won't Let Go
(Return to Me #3.5)
by Corinne Michaels, Lexi Blake
Kindle Edition, 1st edition, 125 pages
Expected publication: April 10th 2018 by Evil Eye Concepts, Incorporated
ASINB071VD99LF
Emily Young had two goals in her life:
1. Make it big in country music.
2. Get the hell out of Bell Buckle.

She was doing it. She was on her way, until Cooper Townsend landed backstage at her show in Dallas.

This gorgeous, rugged, man of few words was one cowboy she couldn't afford to let distract her. But with his slow smile and rough hands, she just couldn't keep away.

With outside forces conspiring against them, Cooper hires the McKay-Taggart team to protect her. Emily refuses to let Cooper get hurt because of her. All she wants is to hold onto him, but she knows the right thing to do is to let go . . .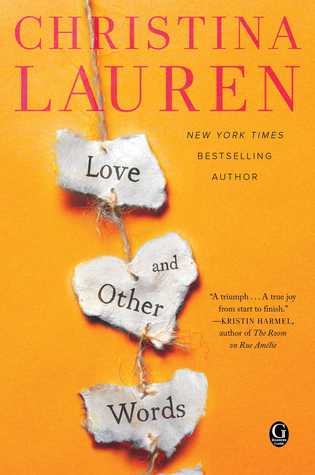 Love and Other Words
by Christina Lauren
Hardcover, 432 pages
Expected publication: April 10th 2018 by Gallery Books
ISBN 1501190539
Love, loss, friendship, and the betrayals of the past all collide in this first women's fiction novel from New York Times and #1 international bestselling author Christina Lauren (Autoboyography, Dating You / Hating You).

The story of the heart can never be unwritten.

Macy Sorensen is settling into an ambitious if emotionally tepid routine: work hard as a new pediatrics resident, plan her wedding to an older, financially secure man, keep her head down and heart tucked away.

But when she runs into Elliot Petropoulos—the first and only love of her life—the careful bubble she's constructed begins to dissolve. Once upon a time, Elliot was Macy's entire world—growing from her gangly bookish friend into the man who coaxed her heart open again after the loss of her mother...only to break it on the very night he declared his love for her.

Told in alternating timelines between Then and Now, teenage Elliot and Macy grow from friends to much more—spending weekends and lazy summers together in a house outside of San Francisco devouring books, sharing favorite words, and talking through their growing pains and triumphs. As adults, they have become strangers to one another until their chance reunion. Although their memories are obscured by the agony of what happened that night so many years ago, Elliot will come to understand the truth behind Macy's decade-long silence, and will have to overcome the past and himself to revive her faith in the possibility of an all-consuming love.
Mornings on Main
by Jodi Thomas
Hardcover, 336 pages
Expected publication: April 10th 2018 by Harlequin Books
ISBN 0373804172
From the beloved and bestselling author of the Ransom Canyon and Harmony, Texas series comes a powerful, heartwarming story about generations of family and the ironclad bonds they forge

Jillian James has never had a place she could call home. So when she lands in the sleepy Texas town of Laurel Springs, she's definitely not planning to stay—except to find a few clues about the father who abandoned her and destroyed her faith in family.

Connor Larady is desperate: he's a single dad, and his grandmother, Eugenia, has Alzheimer's. He's the only one around to care for her, and he has no idea how. And now he has to close the quilt shop Eugenia has owned all her life. When Connor meets down-on-her-luck Jillian, he's out of options. Can he trust the newcomer to do right by his grandmother's legacy?

Jillian is done with attachments. But the closer she grows to Connor and Eugenia, the higher the stakes of her leaving get. She has to ask herself what love and family mean to her, and whether she can give up the only life she's ever known for a future with those who need her.
The Best Man
(Alpha Men #2)
by Natasha Anders
Kindle Edition, 1st. Edition, 332 pages
Expected publication: April 10th 2018 by Montlake Romance
ASINB0786D3FQK


It has all the makings of a picture-perfect wedding. There's just one detail that could have used a little more planning…

Hulking ex–rugby player Spencer Carlisle has crushed on Daffodil McGregor since high school. On the field he knew the moves. Off, he was a clueless clod who never gained an advantage. Rejected and rebuffed, his infatuation finally cooled—like ice.

Now, it's impossible not to feel the chill—since he's the best man and she's the maid of honor at their siblings' wedding. For the sake of harmony, they're calling a truce.

Daff has her reasons for being a cynic when it comes to romance. And twice as many for not letting on that she finds Spencer attractive—although she'd rather gnaw off her thumb than admit it. Still, there's more to the sweet and sexy lug than meets the eye. Maybe he is the one who can heal her emotional scars. Maybe he'll give her a second chance. Because Spencer could be Daff's own best man—if it's not too late to come to terms with the past.
High Heels and Haystacks
(Billionaires in Blue Jeans #2)
by Erin Nicholas
Kindle Edition, 300 pages
Expected publication: April 10th 2018 by EN Fiction, Inc.
ASINB078XMPXWZ


A boss-employee romance...with a twist
Only three things stand between Ava Carmichael and her twelve billion dollar inheritance:
1. A year of living in Bliss, Kansas.
2. A relationship that lasts six consecutive months.
3. A pie.

Ava has run a multi-billion-dollar company, negotiated with shark investors, and hobnobbed with business royalty, but she's about to be defeated by her inability to turn sugar, flour, and apple pie filling into something edible.

Conveniently, the owner of the diner next door, Parker Blake, is magic in the kitchen. And he technically works for her. So she can make him teach her to bake. And, hey, if everyone assumes they're heating up more than the oven during their time in the kitchen…well, that's called multitasking.

Parker Blake likes his women the way he likes his coffee: not in his diner. But gorgeous, strong-willed, type-A Ava clearly isn't going to stop messing up his kitchen—or his simple, stress-free small town life—until the conditions of her daddy's will are met. So, sure, he'll teach his "boss" to bake.

But once the kitchen door closes, it's pretty clear who's really in charge.
Intrepid
(A Vigilantes Spinoff)
by Keri Lake
ebook, 1st Edition
Expected publication: April 10th 2018
In the corner house of an empty street, there is a boy inside a box. In that boy, there lives a secret, one so dark, it's sealed with locks.

Nearly ten years have passed since the night I was captured. Tricked and betrayed, I suffered the hours of brutal torment with death's cold whisper across my skin. And when the nameless faces that haunted my nightmares took everything and everyone I loved, I feared I'd never be free of the darkness.
But that's the thing about fear. Over time, it breeds anger, and when anger fills the box, vengeance bleeds out.
It's been almost a decade since I escaped their hell, staying in the shadows, hiding my demons, and God help them now that I've tasted retribution and crave more of it.
Blood is the price for pain, and I vow to take everything and everyone they love. I'm no longer a frightened boy, but the intrepid vigilante, a ruthless executioner, who will stop at nothing to punish the depraved few that stole my life and walked free.
The plan is perfect, except for her. The one woman I'm forbidden to have, whose soothing touch settles my fractured mind. My angel of mercy sent to silence the voices. Yet, not even she can save me from the black void wherein my skeletons lie buried beneath the truth. Because in order to feed my thirst for revenge, I have to destroy the very thing that gives me purpose.
Tooth for a tooth, heart for a heart.
The Thief
(Black Dagger Brotherhood #16)
by J.R. Ward
Hardcover, 480 pages
Expected publication: April 10th 2018 by Ballantine Books
ISBN 0451475216
New enemies rise and desire burns in the next thrilling novel of the #1 New York Times bestselling paranormal romance series the Black Dagger Brotherhood.

Sola Morte, former cat burglar and safecracker, has given up her old life on the wrong side of the law. On the run from a drug lord's family, she is lying low far from Caldwell, keeping her nose clean and her beloved grandmother safe. Her heart, though, is back up north, with the only man who has ever gotten through her defenses: Assail, son of Assail, who never meant to fall in love--and certainly not with a human woman. But they have no future, and not just because she doesn't know he is a vampire, but because he is not about to stop dealing arms to the Black Dagger Brotherhood. Fate, however, has other plans for them. When Assail falls into a coma and lingers on the verge of death, his cousins seek out Sola and beg her to give him a reason to live. The last thing she wants is a return to her past, but how can she leave him to die?

As a lethal new enemy of the vampires shows its face, and the Brotherhood needs Assail back on his feet, Sola finds herself not only a target, but a mission-critical force in a war she doesn't understand. And when Assail's truth comes out, will she run from the horror . . . or follow her heart into the arms of the male who loves her more than life itself?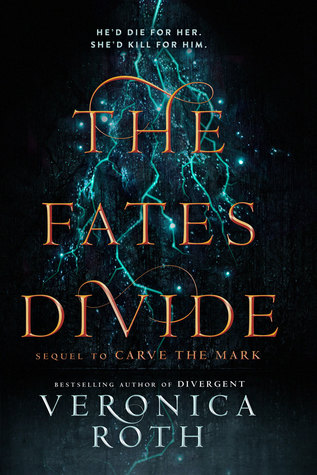 The Fates Divide
(Carve the Mark #2)
by Veronica Roth
Hardcover, 464 pages
Expected publication: April 10th 2018 by Katherine Tegen Books
Original TitleThe Fates Divide
ISBN 0062426958
In the second book of the Carve the Mark duology, globally bestselling Divergent author Veronica Roth reveals how Cyra and Akos fulfill their fates. The Fates Divide is a richly imagined tale of hope and resilience told in four stunning perspectives.

Fate brought them together. Now it will divide them.

The lives of Cyra Noavek and Akos Kereseth are ruled by their fates, spoken by the oracles at their births. The fates, once determined, are inescapable.

Akos is in love with Cyra, in spite of his fate: He will die in service to Cyra's family. And when Cyra's father, Lazmet Noavek—a soulless tyrant, thought to be dead—reclaims the Shotet throne, Akos believes his end is closer than ever.

As Lazmet ignites a barbaric war, Cyra and Akos are desperate to stop him at any cost. For Cyra, that could mean taking the life of the man who may—or may not—be her father. For Akos, it could mean giving his own. In a stunning twist, the two will discover how fate defines their lives in ways most unexpected.
Ace of Shades
(The Shadow Game #1)
by Amanda Foody
Hardcover, 416 pages
Expected publication: April 10th 2018 by Harlequin Teen
ISBN 1335692290
Welcome to the City of Sin, where casino families reign, gangs infest the streets…
and secrets hide in every shadow.

Enne Salta was raised as a proper young lady, and no lady would willingly visit New Reynes, the so-called City of Sin. But when her mother goes missing, Enne must leave her finishing school—and her reputation—behind to follow her mother's trail to the city where no one survives uncorrupted.

Frightened and alone, her only lead is a name: Levi Glaisyer. Unfortunately, Levi is not the gentleman she expected—he's a street lord and a con man. Levi is also only one payment away from cleaning up a rapidly unraveling investment scam, so he doesn't have time to investigate a woman leading a dangerous double life. Enne's offer of compensation, however, could be the solution to all his problems.

Their search for clues leads them through glamorous casinos, illicit cabarets and into the clutches of a ruthless mafia donna. As Enne unearths an impossible secret about her past, Levi's enemies catch up to them, ensnaring him in a vicious execution game where the players always lose. To save him, Enne will need to surrender herself to the city…

And she'll need to play.
Winter Glass
(Spindle Fire #2)
by Lexa Hillyer
Hardcover, 352 pages
Expected publication: April 10th 2018 by HarperTeen
ISBN 006244090X
A curse comes undone. A kingdom shatters. But some bonds can't be broken.

Princess Aurora, torn from the dream world, plots to assassinate the faerie queen Malfleur, only to confront temptations she never expected. Isabelle, meanwhile, opens her heart to Prince William as they attempt to unite their kingdoms and wage war against Malfleur's army. But when the appearance of an unbreakable glass slipper prompts Isabelle to discover more about her lineage, her true identity begins to take shape and her legacy becomes as clear as ice.

Devoted half-sisters Isabelle and Aurora will grapple with their understanding of love and loyalty as they face a threat even greater than that of the evil queen—the threat of losing each other forever.
Isle of Blood and Stone
(Isle of Blood and Stone #1)
by Makiia Lucier
ebook, 400 pages
Expected publication: April 10th 2018 by Houghton Mifflin Harcourt
ISBN 0544968603
Ulises asked, "How can I look at these maps, see this riddle, and do nothing? They are my brothers."

Elias reached across the table and flicked aside two shells with a fingertip. The map curled into itself. "It's bound to be a goose chase. You know that?"

"Or a treasure hunt," Ulises countered, "and you've always been good at those."

Nineteen-year-old Elias is a royal explorer, a skilled mapmaker, and the new king of del Mar's oldest friend. Soon he will embark on the adventure of a lifetime, an expedition past the Strait of Cain and into uncharted waters. Nothing stands in his way...until a long-ago tragedy creeps back into the light, threatening all he holds dear.

The people of St. John del Mar have never recovered from the loss of their boy princes, kidnapped eighteen years ago, both presumed dead. But when two maps surface, each bearing the same hidden riddle, troubling questions arise. What really happened to the young heirs? And why do the maps appear to be drawn by Lord Antoni, Elias's father, who vanished on that same fateful day? With the king's beautiful cousin by his side—whether he wants her there or not—Elias will race to solve the riddle of the princes. He will have to use his wits and guard his back. Because some truths are better left buried...and an unknown enemy stalks his every turn.
After Anna
by Lisa Scottoline
Hardcover, 352 pages
Expected publication: April 10th 2018 by St. Martin's Press
ISBN 125009965X
Nobody cuts deeper than family...

Noah Alderman, a doctor and a widower, has remarried a wonderful woman, Maggie, and for the first time in a long time he and his son are happy. But their lives are turned upside down when Maggie's daughter Anna moves in with them. Anna is a gorgeous seventeen-year-old who balks at living under their rules though Maggie, ecstatic to have her daughter back, ignores the red flags that hint at the trouble that is brewing. Events take a deadly turn when Anna is murdered and Noah is accused of the crime. Maggie must face not only the devastation of losing her only daughter, but the realization that her daughter's murder was at the hands of a husband she loves. New information sends Maggie searching for the truth, leading her to discover something darker than she could have ever imagined.
APRIL 12
Emerald
(Red Hot Love #2)
by Elle Casey
Kindle Edition, 370 pages
Expected publication: April 12th 2018 by Montlake Romance
ASINB0756CNL1V
A million reasons to go home. One hot reason to stay.

Emerald Collins is nothing like her strong-willed sister Amber. When she found out her father was a member of the legendary rock group Red Hot, sensitive Em was determined to carry on as normal—she had no interest in finding out more about her dad or leaving her quiet sanctuary in Maine.

But while visiting Amber in New York, Em meets Sam, a tortured, sexy, and utterly unsuitable musician. Sam and Em are used to life behind the scenes but their undeniable attraction is about to put them right in the spotlight.

When Sam reveals a shocking secret about his past, Emerald has to make a choice. Will she follow her head and return home or is the magnetism between them and the excitement of the big city enough for her to follow her heart?
Ruff Around the Edges
(The Dogfather #5)
by Roxanne St. Claire
ebook
Expected publication: April 12th 2018 by South Street Publishing
ISBN139780999362112
U.S Army Night Stalker Major Aidan Kilcannon leaves Afghanistan after his best friend, Charlie, is killed in action. Aidan's only consolation is the knowledge that he's now solely responsible for Charlie's dog, Ruff, a rambunctious boxer they'd found in a bombed-out hospital in Kabul. With the help of Aidan's father, the Dogfather himself, they transport Ruff back to the States. He arrives shortly after Aidan, and both dog and man are suffering from loss, trauma, and sudden change. Aidan is certain his only hope is the comfort and love he gets from Ruff, and that this dog will help him adjust to the staggeringly difficult transition from battlefield to Bitter Bark.

But the day Ruff arrives, Daniel Kilcannon informs his son that Rebecca Spencer, Charlie's younger sister, has a hard and fast claim on Ruff and she intends to honor her brother's wishes. Aidan has to relinquish the dog to her, no matter how impossible that is.

Beck Spencer is in Bitter Bark temporarily to help the only living relatives she has left. After losing her parents as a child, and her brother six months ago, she, too, hopes that Ruff will offer the solace and companionship she needs. But when Ruff finally shows up at her door, the man holding the leash is obviously determined to talk her out of keeping the dog. In fact, Aidan uses every persuasive power he has to convince Beck to give up Ruff...and he's as wild and unpredictable as the dog they both want.

Everything gets complicated by Ruff, who has his own idea of who should be his master, making it impossible for Beck to win him over. But she'll do anything to succeed, even work closely with maddeningly sexy and relentlessly determined Aidan Kilcannon, who has some skills she desperately needs to save her uncle's local pizza business.

With an uneasy truce, a restless dog, and an attraction that bubbles like one of Slice of Heaven's award-winning pizzas, Aidan and Beck soon realize they can help each other heal. But as they fall deeply in love and discover the true meaning of family and home, they'll have to face the pains of their past if they have any chance of a future.
AMAZON
APRIL 13
Too Hot to Handle
(Jupiter Point #8)
by Jennifer Bernard
Kindle Edition, 281 pages
Expected publication: April 13th 2018 by Jennifer Bernard
ASINB07BB6LRC7
Single father Kevin O'Donnell would do anything to give his daughter Holly a stable life—including leave the Air Force and take a job working at Knight and Day Flight Tours in charming Jupiter Point, California. After his wild daredevil past, he's sworn off relationships until Holly turns eighteen. Just three more years. No problem; he's got this under control. Until a chance encounter with a smart, sassy bombshell—who just happens to be his new boss's sister.

Since her father's unsolved murder, Cassie Knight has spent over a decade on the road with her mother, memories chasing the fragile woman from town to town…or so Cassie thought. Only after returning to Jupiter Point does she learn something—or someone—all too real triggered their life on the run. Now, with her brother closing in on their father's killer, Cassie's free to pursue her own happiness for the first time. Enter smart, sexy, funny Kevin O'Donnell.

Of course they'll have to keep it light. There's a big off-limits sign on Kevin's heart, and Cassie's ready to hit the road the minute her father's killer is found. She can do light—no problem. But she didn't count on their sizzling chemistry…Holly's suddenly odd behavior…and a killer who's more cunning than the Knight family ever suspected. Too hot to handle? There's only one way to find out.
APRIL 16
One Wild Night
(Hollywood Chronicles #1)
by A.L. Jackson, Rebecca Shea
Expected publication: April 16 2018
A flirty, sexy contemporary romance from bestselling authors, A.L. Jackson and Rebecca Shea . . .


Kaylee Rose Burton, kindergarten teacher, has never been a believer in fantasies.


Living in L.A. her entire life, she knows the glitz and glam of Hollywood is just an illusion.


That is until she stumbles head first into the arms of Hollywood's most eligible bachelor.


It was just another day for Paxton Myles on the red carpet until the blue-eyed beauty literally stumbles at his feet.


A single glimpse in her innocent eyes and he knows he has to have her.


After one night of unbridled passion, Kaylee slips away to live her quiet life, but the paparazzi has other ideas.


When Kaylee's world comes crashing down, can Paxton convince her that their one wild night could turn into forever?
AMAZON
Come As You Are
by Lauren Blakely
Paperback
Expected publication: April 16th 2018 by CreateSpace Independent Publishing Platform
ISBN 1977567118
I couldn't have scripted a more perfect night.


For one fantastic evening, at a masquerade party in the heart of Manhattan, I'm not the millionaire everyone wants a piece of. Fine—multimillionaire. But who's counting all those commas? Not me, and not the most intriguing woman I've ever met, who happens to like dancing, witty banter, and hot, passionate up-against-the-wall sex as much as I do.


There's no need for names or business cards. And that's why I'm eager to get to know her more, since my mystery woman seems to like me for me, rather than for my huge…bank account.


Everything's coming up aces. Until the next day when things get a little complicated. (Newsflash — a lot complicated.)


***


He's charming, brilliant, an incredible lover, and right now I want to stab fate in the eyeballs.


I've had one goal I've been working toward, and lo and behold, my mystery man is the very person who stands between me and my dream job. A job I desperately need since my hard-knock life has nothing in common with his star-kissed one.


But it's time to put that fairytale night behind me, and focus on learning what makes him tick. Too bad it turns out his quirks are my quirks, and his love affair with New York matches mine.


And as we spend our days together, I discover something else that feels like a cruel twist of fate — I'm falling for this naughty prince charming, and that's not an ending I can write to our story.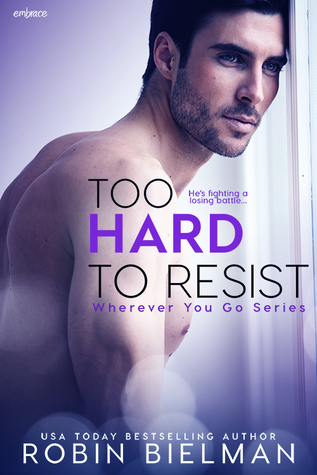 Too Hard to Resist
(Wherever You Go #3)
by Robin Bielman
ebook, 335 pages
Expected publication: April 16th 2018 by Entangled Publishing, LLC (Embrace)
ISBN 1640634878
One rookie assistant + one demanding executive = flirting that is too hot to handle.

Have you ever wished for the perfect job? Me, too. So when I land a temporary gig with a worthwhile and exemplary startup, I'm determined to make it permanent. That my boss is the gorgeous, clever Elliot Sax is nothing I can't handle. We may steal glances at each other and straddle the line of playing it safe, but our partnership is too important for complications. Not to mention workplace hookups are against the rules.

But when our attraction flames hotter, our best efforts are put to the test. I never imagined having to fight my feelings for him on a daily basis and keeping my hands to myself is absolutely killing me.

Until I can't. Until we can't. And what's at stake becomes more than our jobs. What's at risk is our hearts.
APRIL 17
Chaser
(Dive Bar #3)
by Kylie Scott
Paperback, 288 pages
Expected publication: April 17th 2018 by St. Martin's Griffin
ISBN 1250083230
Given his well-earned bad boy reputation, Eric is having a tough time scoring.. When single Jean moves to town, she seems heaven sent by the sex gods. Only problem is, she not only wants nothing to do with him, but it turns out that she's pregnant.

Starting over in a small town, Jean is determined to turn her wild lifestyle around and be the kind of mother she always wished she'd had. Since local bar owner and all round hottie, Eric Collins, is now determined to steer clear of her pregnant self, it should be easy. When she goes into labour during a snow storm and her car slides on some ice, it's Eric who comes to the rescue.

There seems to be a bond between them now, but is it enough? And can Eric give up his manwhore ways to be the man Jean needs?
Come Home to Me
by Liz Talley
Paperback, 332 pages
Expected publication: April 17th 2018 by Montlake Romance
ISBN 1503900991
Healing the wounds of the past doesn't come easy in this novel of friendship and forgiveness from award-winning author Liz Talley.

Summer Valentine has returned to Moonlight, South Carolina, a very different woman from the naive wallflower who left years before. These days she's straightforward and savvy, determined to do right by her son, David—even if that means cashing in her struggling music career in Nashville and returning to the town that drove her away. Sure, she took a fall. But at least she now knows where she stands…

Despite her anger over the past, Summer believes David deserves a relationship with his father, Hunter "Hunt" McCroy. Though Hunt's illustrious career has faded, privilege still protects him from his worst mistakes.

Someone else is back in Moonlight too: Rhett Bryan, the golden boy of Hollywood, who's taking stock of his own life after a tragic accident. As his rekindled friendship with Summer quickly deepens, she must reconcile the painful history that ties her to both men—one she's finally forgiven, one she's afraid to love—to claim healing and happiness.
On the Line
(Milwaukee Dragons #1)
by Liz Lincoln
Kindle Edition
Expected publication: April 17th 2018 by Loveswept
ASINB076NT45PF
Is this man: A) a super-hot NFL player, B) the guy you're sexting, or C) your new boss?

If you're Carrie Herron, the answer is all of the above. First Carrie starts exchanging steamy text messages with the sexy single dad she meets in line at the grocery store. Then she lands a job—and a bedroom—as the live-in nanny for the daughter of the Milwaukee Dragons' newest star. But when Carrie shows up for work and realizes that they're actually the same guy, she has no choice but to try to keep things professional. After all, Seth Chamberlain is her boss now. Her chiseled, charismatic, oh-so-tempting boss. . . .

After getting traded from Houston to Milwaukee, Seth's having a tough time keeping his head in the game, let alone setting up his daughter in a brand-new city. So if the only nanny his daughter will tolerate while he's on the road is the gorgeous, cosplay-loving redhead he's had his eye on, well, so be it. Surely he can resist Carrie until football season is over. But with her knowing glances and kissable lips driving him wild, Seth must decide whether he's ready to put everything on the line.
Hiding Lies
(Eleanor Ames #2)
by Julie Cross
Paperback, 300 pages
Expected publication: April 17th 2018 by Entangled: Teen
ISBN 1633758168
Fans of Veronica Mars or Ally Carter will love the snarky, whip-smart former con artist Eleanor, in this sequel to Chasing Truth.

At Holden Prep, dirty little secrets always have a way of coming to the surface.

Eleanor Ames has never been what she seems. Average high school student on the outside, but reformed con artist trying to break free of her past on the inside. When Eleanor receives startling news about someone from her previous criminal life, plans for a new operation coinciding with her school's upcoming field trip quickly consume her.

But operations rarely go according to plan. And this is one her irresistible teen FBI agent boyfriend, Miles, would never approve of.

Now, more than just Ellie's reputation is at stake. If she fails, it could be her life.
Traitor Born
(Secondborn #2)
by Amy A. Bartol
Kindle Edition, 309 pages
Expected publication: April 17th 2018 by 47North
ASINB073FD6WD6
Rebel warrior Roselle St. Sismode returns in the second book of the epic Secondborn series by USA Today bestselling author Amy A. Bartol.

In the Fates Republic…
Firstborns reign supreme.
Secondborns kneel in servitude.
Thirdborns face death.
And Census shadows them all.

Secondborn Roselle St. Sismode was pressed into military service to battle the rebel uprising threatening the society that enslaves her. Now, powerful factions conspire to subvert the lines of succession, positioning Roselle to replace her mother as leader of the Republic's armed forces. But the woman who bore her would sooner see Roselle dead than let her usurp her firstborn brother's command.

The deadly war of intrigue between her new masters and her ruthless family is but one conflict challenging Roselle. A soldier for the rebellion has drawn her into a rogue army's plot to overthrow the Republic and shatter its brutal caste system. Targeted by assassins and torn between allies, Roselle's loyalty, love, and honor will be tested in the greatest battle of—and for—her life.
APRIL 18
The Hardest Fall
by Ella Maise
Expected publication: April 18th 2018
The first time you meet someone, you make eye contact. You smile, say hello. Should be simple, if you're anyone but me. The first time I met Dylan Reed, I found myself making eye contact with a different part of his body. You see, I'm very good at being shy, not to mention extremely well-versed in rambling nonsense and, unfortunately, rather highly skilled at making a fool of myself in front of a guy I'm attracted to.

At the time, I knew nothing about him and thought none of what I said would matter since I'd never speak to him again. Turns out, I was very wrong. He was the star wide receiver of the football team, one of the few players expected to make it into the NFL, and I ended up seeing him all over campus.
I might have also propositioned him, run away from him, attacked him with a cooking utensil…and…uh, maybe I shouldn't tell you all of it. It's pretty normal stuff, things you'd expect…from me. Eventually, the time came when I couldn't hide anymore—not that he'd have let me even if I tried.
Before now, he never knew I was secretly watching him. Now that we see each other every day, he knows when I have a hard time looking away. It doesn't help that I'm not the most subtle person in the world either.

He smiles at me and tells me he finds me fascinating because of my quirks. I can't even tell him that I think my heart beats differently whenever he's around.

He thinks we're going to be best friends. I think I have a big thing for him, and the more I get to know him, the more I don't care that I'm not allowed to be his friend, let alone fall for him.

The thing is, that's exactly what I'm doing—what we're doing, I think.

Falling.

Hard.
AMAZON
APRIL 19
The Defiant Heir
(Swords and Fire #2)
by Melissa Caruso
Paperback, 480 pages
Expected publication: April 19th 2018 by Orbit
ISBN 035651062X
Across the border, the Witch Lords of Vaskandar are preparing for war. But before an invasion can begin, they must call a rare gathering of all seventeen lords to decide a course of action. Lady Amalia Cornaro knows that this Conclave might be her only chance to stifle the growing flames of war, and she is ready to make any sacrifice if it means saving Raverra from destruction.

Amalia and Zaira must go behind enemy lines, using every ounce of wit and cunning they have, to sway Vaskandar from war. Or else it will all come down to swords and fire.
APRIL 24
A Scandalous Deal
(The Four Hundred #2)
by Joanna Shupe
ebook, 384 pages
Expected publication: April 24th 2018 by Avon
ISBN 0062678930
Joanna Shupe returns with another unforgettable novel set in the glittering world of New York City's Gilded Age…

They call her Lady Unlucky…

With three dead fiancés, Lady Eva Hyde has positively no luck when it comes to love. She sets sail for New York City, determined that nothing will deter her dream of becoming an architect, certainly not an unexpected passionate shipboard encounter with a mysterious stranger. But Eva's misfortune strikes once more when she discovers the stranger who swept her off her feet is none other than her new employer.

Or is it Lady Irresistible?

Phillip Mansfield reluctantly agrees to let the fiery Lady Eva oversee his luxury hotel project while vowing to keep their relationship strictly professional. Yet Eva is more capable—and more alluring—than Phillip first thought, and he cannot keep from drawing up a plan of his own to seduce her.

When a series of onsite "accidents" makes it clear someone wants Lady Unlucky to earn her nickname, Phillip discovers he's willing to do anything to protect her—even if it requires A SCANDALOUS DEAL.
Forbidden
(House of Sin #1)
by Elisabeth Naughton
Kindle Edition, 346 pages
Expected publication: April 24th 2018 by Elisabeth Naughton Publishing LLC
ASINB0798NR91V
From New York Times Bestselling and RITA Award-winning author Elisabeth Naughton, the first book in the House of Sin Series.

She has no idea what lurks behind the forbidden doors of the House of Sin...

He is temptation. Forbidden fruit. A craving I can't seem to resist.

I went after him in search of answers, certain he had blood on his hands. Now I've fallen prey to his seductive looks and commanding charisma.

I know he is a threat. He's entwined in a dangerous world I don't understand. But even that doesn't stop me from aching for his touch, for the taste of his wicked lips.

Before I can truly surrender to the fire smoldering between us, I need to know more. I have to see behind the doors he keeps firmly locked.

I need to discover what he's hiding in the shadowy world known as the House of Sin...
Savor You
(Fusion #5)
by Kristen Proby
ebook, 288 pages
Expected publication: April 24th 2018 by William Morrow Paperbacks
ISBN 0062674900
In the next sizzling romance in Kristen Proby's New York Times bestselling Fusion series, two celebrity chefs compete in a culinary competition, but resisting each other will prove to be the greater challenge.

Cooking isn't what Mia Palazzo does, it's who she is. Food is her passion . . . her pride . . . her true love. She's built a stellar menu full of delicious and sexy meals for her restaurant, Seduction. Now, after being open for only a few short years, Mia's restaurant is being featured on Best Bites TV. To say Seduction is a wild success is an understatement. All the blood, sweat, tears, and endless hours of work Mia has put into the restaurant has finally paid off.

Then Camden Sawyer, the biggest mistake of her life, walks into her kitchen . . .

Camden's celebrity chef status is world-renowned. He's the best there is, and the kitchen is where he's most at home. He can't resist the invitation to Portland for a showdown against Mia for a new television show. Mia was in his life years ago, and just like before, he's met his match in the beautiful Italian spitfire. The way she commands the kitchen is mesmerizing, and her recipes are clever and delicious. He's never had qualms about competition, and this is no different. He can't wait to go head to head with Mia. But can he convince her the chemistry they share in the kitchen would be just as great in the bedroom as well?

As Mia and Camden face off, neither realizes how high the stakes are as their reputations are put on the line and their hearts are put to the ultimate test.
Hot Response
(Boston Fire #4)
by Shannon Stacey
Paperback, 288 pages
Expected publication: April 24th 2018 by Carina Press
ISBN 1335471375
The men of Boston Fire are back and hotter than ever! Don't miss this brand-new novel from New York Times bestselling author Shannon Stacey.

Gavin Boudreau lives for the job, but he also believes in "work hard, play harder." As the youngest guy in Ladder 37, he figures he's got plenty of time before settling down becomes a priority. Soft, pretty women who aren't looking for promises are exactly his type, and he's comfortable with that. Working with a gorgeous EMT isn't going to change who he is.

The last thing Cait Tasker needs in her personal life is a firefighter whose challenges on-scene have been a thorn in her side from minute one. Her plate's too full for a man anyway. Back in her childhood home to help her family cope with an unexpected tragedy, she's got enough to handle without throwing a hot, testosterone-laden fireman into the mix.

As long days on the job lead to long nights together, Gavin and Cait will discover how far temptation can take them—and what happens when the one you thought was all wrong for you turns out to be the person you can't live without.
Misadventures with the Boss
(Misadventures #12)
by Kendall Ryan
Kindle Edition, 4 pages
Expected publication: April 24th 2018 by Waterhouse Press
ASINB0735J85FR
At age twenty-nine, Piper Daniels is having the longest dry spell of her life. When she agrees to be set up on a blind date, she never expects it to end with the hottest sex of her life.

But when she discovers that her very well-endowed secret lover is also her new boss, heartless womanizer and cutthroat CEO Jackson Dane, she chalks it up to a one-time mistake and puts up her best professional front. But Jackson isn't used to rejection, and if Piper thinks it's going to be easy to move on from their tryst, she's underestimated his determination.
Iron Princess
(Savage Trilogy #2)
by Meghan March
Kindle Edition
Expected publication: April 24th 2018 by Red Dress Press
ASINB079FCC8FG
He's a mystery. An enigma.
His very identity is a secret buried beneath layers of deception.
He's also an addiction I can't shake. An attraction I can't fight.
And then I found out exactly who he is—a man more dangerous than the devil himself.
Now I need him in order to save everything that matters to me.
I have to pull back. Protect myself from the danger that haunts his every step.
Which would be easy . . . if I could stop myself from falling in love with him.
Co-Ed
by Rachel Van Dyken
ebook, 350 pages
Expected publication: April 24th 2018 by Rachel Van Dyken
ISBN 1942246889
Four guys.

Constant moaning.

And a revolving door across the college suite I somehow ended up in because my first name is Shawn.

They don't discriminate. Girls. Guys. Grandmas. Plants (okay maybe not plants) all walks of life stroll in stressed to the brim, and leave so satisfied I'm wondering what sort of talents lie behind that door.

My roommate calls them the pleasure ponies.

But the rest of the college campus?

They just call them the new face of Wingmen Inc. A paid for relationship service that makes big promises.

Breakup? They'll glue you back together again.

Depressed? They have the magic pill.

Lonely? Just spend a few minutes while they rub you down and you'll forget all about it.

And broken hearts? Well, that's their specialty. They'll fix you.

For a price…

I swore I wouldn't get involved.

But apparently they like a challenge, and a girl who doesn't put up with their BS is basically like waving a red flag in front of a bull.

They. All. Charged.

But one holds my attention above the rest.

Knox Turner looks like a Viking — and getting pillaged is starting to look more appealing by the day. Though he's hiding something — all of them are. And the closer I get. The more I realize that some things are left better in the past.

You've read reverse harem books before — but you've never read one like this. It's not what you think, or is it? Dive in and find out…

Knox, Leo, Finn, and Slater are waiting, and they aren't patient men.

Welcome to the new face of Wingmen Inc — You're welcome.
AMAZON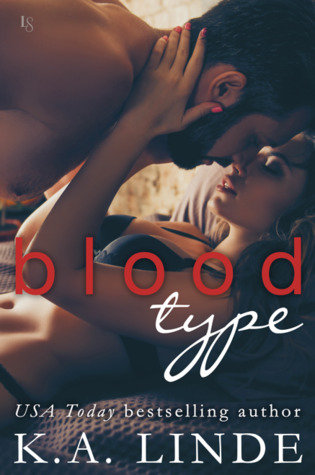 Blood Type
(Blood Type #1)
by K.A. Linde
ebook, 1st edition, 290 pages
Expected publication: April 24th 2018 by Loveswept
ISBN139781524798086
A startling new vision of paranormal romance: When a human ventures into the world of vampires—a decadent milieu of blood-bonds and betrayal—she discovers that not all is what it seems.

For Reyna Carpenter, giving up her body isn't a choice. It's survival.

In a civilization laid waste by poverty and desperation, Reyna accepts a high-paying position with the wealthy and hungry vampire elite. Her new job is as the live-in blood escort for the intimidating, demanding, and devilishly handsome Beckham Anderson. He's everything she expected from a vampire, except for one thing—he won't feed off her.

Reyna soon discovers that behind Beckham's brooding, wicked façade lies a unique and complex man. And that, in a dark and divided world, she is more valuable than she ever would have believed.

For with each passing night, Reyna can't shake the sensation that it's Beckham who's afraid of her.
Ash Princess
(Ash Princess Trilogy #1)
by Laura Sebastian
Hardcover, 432 pages
Expected publication: April 24th 2018 by Delacorte Books for Young Readers
ISBN 1524767069
Theodosia was six when her country was invaded and her mother, the Queen of Flame and Fury, was murdered before her eyes. Ten years later, Theo has learned to survive under the relentless abuse of the Kaiser and his court as the ridiculed "Ash Princess." Pretending to be empty-headed and naive when she's not enduring brutal whippings, she pushes down all other thoughts but one: Keep the Kaiser happy and he will keep you safe.

When the Kaiser forces her to execute her last hope of rescue, Theo can't keep her feelings and memories pushed down any longer. She vows revenge, throwing herself into a plot to seduce and murder the Kaiser's warrior son with the help of a group of magically gifted and volatile rebels. But Theo doesn't expect to develop feelings for the Prinz. Or for her rebel allies to challenge her friendship with the one person who's been kind to her throughout the last hopeless decade: her heart's sister, Cress.

Cornered into impossible choices and unable to trust even those who are on her side, Theo will have to decide how far she's willing to go to save her people and how much of herself she's willing to sacrifice to become queen.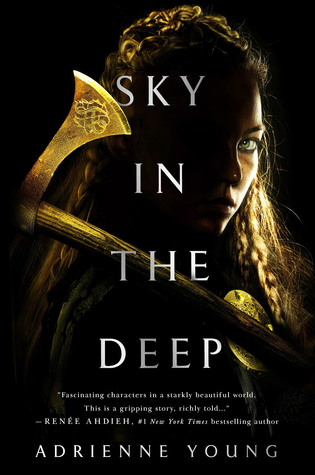 Sky in the Deep
by Adrienne Young
Hardcover, 352 pages
Expected publication: April 24th 2018 by Wednesday Books
ISBN 1250168457
OND ELDR. BREATHE FIRE.

Raised to be a warrior, seventeen-year-old Eelyn fights alongside her Aska clansmen in an ancient rivalry against the Riki clan. Her life is brutal but simple: fight and survive. Until the day she sees the impossible on the battlefield—her brother, fighting with the enemy—the brother she watched die five years ago.

Faced with her brother's betrayal, she must survive the winter in the mountains with the Riki, in a village where every neighbor is an enemy, every battle scar possibly one she delivered. But when the Riki village is raided by a ruthless clan thought to be a legend, Eelyn is even more desperate to get back to her beloved family.

She is given no choice but to trust Fiske, her brother's friend, who sees her as a threat. They must do the impossible: unite the clans to fight together, or risk being slaughtered one by one. Driven by a love for her clan and her growing love for Fiske, Eelyn must confront her own definition of loyalty and family while daring to put her faith in the people she's spent her life hating.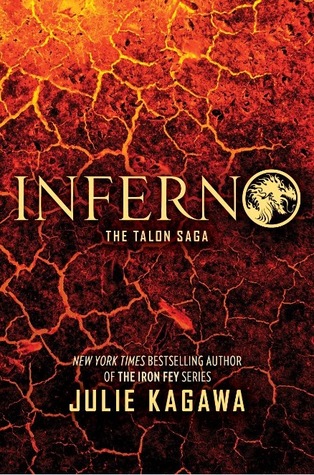 Inferno
(Talon #5)
by Julie Kagawa
Hardcover, 384 pages
Expected publication: April 24th 2018 by Harlequin Teen
Original TitleInferno
ISBN 1335017267
From the New York Times, USA TODAY and international bestselling author of The Iron Fey and the Blood of Eden series comes the fiery, hugely anticipated finale of The Talon Saga…

INFERNO

What if dragons walked among us in human form? Enter a modern fantasy of heroes, sacrifice, forbidden love and enemies turned allies who have no choice but to fight side by side… Don't miss the epic conclusion as Ember, Riley and Garrett face off against Dante and the Talon dragon clones. Join them…or burn.
The Girl I Used to Be
by Mary Torjussen
Paperback, 368 pages
Expected publication: April 24th 2018 by Berkley Books
ISBN 0399585036
The morning after real estate agent Gemma Brogan has dinner with a prospective client, she's furious at herself for drinking so much. But there will be more to regret than a nasty hangover.

She starts receiving mementos from that night: A photo of a hallway kiss. A video of her complaining about her husband. And worse...much worse. The problem is she doesn't remember any of it.

As the blackmailing and menace ramp up, Gemma fears for her already shaky marriage. The paranoia, the feeling that her life is spiraling out of control, will take her back to another night--years ago--that changed everything. And Gemma will realize just how far the shadows from her past can reach...
APRIL 28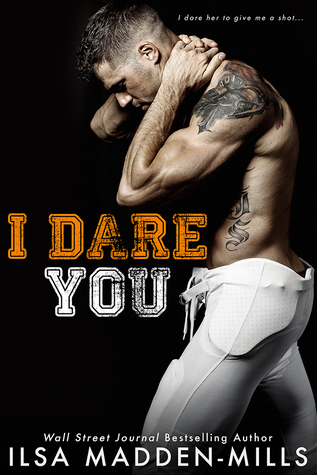 I Dare You
(The Hook Up #1)
by Ilsa Madden-Mills
Expected publication: April 28th 2018
Badass Athlete: I dare you to…
Delaney Shaw: Who is this?
The late night text is random, but "Badass Athlete" sure seems to know who she is…

Delaney Shaw.
Good girl.
Lover of fluffy kitties and Star Wars.
Curious.

His dare? Spend one night in his bed—a night he promises will be unforgettable—and she can solve the mystery of who he is.

She knows she shouldn't, but what else is she going to do with her boring Valentine's Day?

One sexy hook-up later, her mind is blown and the secret's out.
Maverick Monroe.
Bad boy.
The most talented football player in the country.
Just ask him.

Too bad for him Delaney's sworn off dating athletes forever after her last heartbreak.

But Maverick wants more than one night and refuses to give up on winning Delaney's heart. She isn't one to be fazed by a set of broad shoulders.

Will the bad boy land the nerd girl or will the secrets they keep from each other separate them forever?
AMAZON
APRIL 30
Lyric
(Rebel #1)
by Molly McAdams
Expected publication: April 30th 2018 by Jester Creations, LLC
ISBN139780998420066
New York Times and USA Today bestselling author Molly McAdams delivers the first captivating, stand-alone novel in her REDEMPTION series spin-off—the REBEL series...

I'm not the kind of girl you forget.

I wish I was.

I wish I was normal.

That I could blend into a crowd. Have a future with the man I've loved my entire life . . .
Maxon James understands me in a way others can't.

For as long as I can remember, he's vowed that one day he would claim my wild, rebel heart. God knows I wanted him to try. I wanted the life he promised me in his lyrics.

But his assurances couldn't change the past, and the infamous mafia blood in my veins guarantees my heart can't be claimed.

Somewhere along the way, I slipped. I let myself believe we could have it all. Now a dark, menacing shadow hovers between us, mocking us for daring to hope for a normal future.

And it's come to collect on a blood oath.

My name's Elizabeth Borello—Libby for short. Don't worry about forgetting it . . . He hasn't.
AMAZON
Ashes of the Sun
by A. Meredith Walters
Expected publication: April 30th 2018
I was raised to believe in things you can't see.

It is the foundation of everything. I am taught to accept the unacceptable. To embrace the terrifying.

To give everything to my family.
To my church.
To my god.

Because I have a purpose. I have been trained for my calling for as long as I can remember. As an acolyte for the Gathering of the Sun, I am taught that my life isn't my own. I worship. I serve. And when the time comes, I will greet my fate with open arms and a sin free heart.

People call us a cult.

We are judged. We are ridiculed and reviled. Pastor Carter tells me they will be lost when the end comes. So we hide ourselves away from their sick and dangerous world. And my soul is safe because I follow the path.

I am the perfect disciple. I am confident in my devotion.

Until doubt arrives wearing the face of a boy I never expected to love.

Bastian doesn't follow the path. His destiny is his own. He paints me a picture of a beautiful world. His words contradict everything I have been told.


He invites me to live when I have been prepared to die.
He gives me something new to believe in.


Love becomes the ultimate crisis of faith and now I am torn between two futures.
One that saves my soul.
And one that saves my heart.
AMAZON
We're giving away your choice of one of this month's new book releases to one reader! To enter, just be a RBtWBC follower (We offer lots of follow options!) and fill out the Rafflecopter below. Good luck! *Book must be $7.99 or under and available on Amazon Kindle, winner's choice will be in kindle format.
a Rafflecopter giveaway