Addiction
(Bayfront Billionaires #5)
by Calista Fox
ebook, 109 pages
Expected publication: July 3rd 2017 by Swerve
ISBN139781250129123
Everyone loves a secret…

Liv Tyner has an ultra-sexy one she's been keeping all to herself. A sinfully delicious, forbidden secret that has inspired endless fantasy material late into her lonely nights. But when that secret is suddenly staring her in the face—in the form of two fantastically built and wildly successful men—not only does Liv have trouble keeping her one-time-only love triangle under wraps, she also longs for a repeat performance.

Step-brothers Nate Dalton and Tristan Reeves have built a global communications empire that laid the groundwork for their ten-year homecoming to Bayfront. But more important than success is winning the love of the one woman neither has gotten off his mind or out of his system no matter how much time and distance spans between them—sensational and highly addictive Liv Tyner!

As a slow seduction begins and all their juicy secrets are revealed, can these star-crossed lovers find themselves in the right place, at the right time, to make a more permanent love connection?
4th
Title
: Scandalous Ever After
Series
: Romance on the Turf #2
Author
: Theresa Romain
Format
: Paperback & eBook, 352pgs
Published
: July 4, 2017 by Sourcebooks Casablanca
ASIN
: B01MTEKL62
Does love really heal all wounds?

After being widowed by a steeplechase accident in Ireland, Lady Kate Whelan abandons the turf. But once her mourning is complete, her late husband's debts drive her to seek help in Newmarket amidst the whirl of a race meet. There she encounters antiquities expert Evan Rhys, her late husband's roguish friend―whom she hasn't seen since the day of his lordship's mysterious death.

Now that fate has reunited them, Evan seizes the chance to win over the woman he's always loved. But once back within the old stone walls of Whelan House, long-held secrets come to light that shake up everything Kate thought she knew about her marriage. Now she wonders who she can trust with her heart―and Evan must decide between love and a truth that will separate him from all his heart desires.
The Wicked Heir
(Spare Heirs #3)
by Elizabeth Michels
Paperback, 448 pages
Expected publication: July 4th 2017 by Sourcebooks Casablanca
ISBN 1492621390
The Spare Heirs Society Cordially Invites You to Meet Fallon St. James: The Mastermind

When the love of Lady Isabelle Fairlyn's life is betrothed to her twin sister, Isabelle vows to find a suitable replacement before the end of the season. He must be a talented dancer, have a keen fashion sense, and be perfectly dashing in every way.

Fallon St. James is the farthest thing from perfectly anything. As head of the secretive Spare Heirs Society, he must stick to the shadows...even as Isabelle's friendship pulls him reluctantly into the light. But when Isabelle gets involved with the one man who could destroy Spares, Fallon must decide between protecting his life's work―or risking everything to save the woman whose warm smile leaves him breathless.
Title
: Wired
Series
: Buchanan-Renard #13
Author
: Julie Garwood
Format
: Hardcover & eBook, 315 pgs
Published
: July 4, 2017 by Berkley
ASIN
: B00OYXWLZQ
Allison Trent doesn't look like a hacker. In fact, when she's not in college working on her degree, she models on the side. But behind her gorgeous face is a brilliant mind for computers and her real love is writing—and hacking—code. Her dream is to write a new security program that could revolutionize the tech industry.

Hotshot FBI agent Liam Scott has a problem: a leak deep within his own department. He needs the skills of a top-notch hacker to work on a highly sensitive project: to secretly break into the FBI servers and find out who the traitor is. But he can't use one of his own. He finds the perfect candidate in Allison. Only, there's one problem—she wants nothing to do with his job and turns him down flat.

What Liam doesn't know is that Allison is hiding secrets that she doesn't want the FBI to uncover. But Liam will do nearly anything to persuade her to join his team, even break a few rules if that's what it takes. A temptation that could put his job—and both of their futures—on the line…
and longing for more . . .
A brooding covert operative and a spunky CIA agent discover a burning passion in the next installment of Julie Ann Walker's red-hot BKI series
Dagan Zoelner has made three huge mistakes
The first two left blood on his hands.
The third left him wondering...what if? What if he had told the woman of his dreams how he felt before his world fell apart?

Spitfire CIA agent Chelsea Duvall has always had a thing for bossy, brooding Dagan. It's just as well that he's never given her a second look, since she carries a combustible secret about his past that threatens to torch their lives...
A New Leash on Love
(Rescue Me #1)
by Debbie Burns
Paperback, 352 pages
Expected publication: July 4th 2017 by Sourcebooks Casablanca (first published July 1st 2017)
ISBN 1492650838
When Craig Williams draws the short straw and has to take his daughter's adorable new puppy to a shelter after the holidays, it's just another painful episode in the fall-out of a miserable divorce. He needs to pick up the pieces of his life, and, after a fiery confrontation with Megan Anderson, the young woman running the shelter, he wants to put the whole episode behind him. However, when he keeps finding new ways to reconnect with her, he realizes Megan's compassionate and caring nature just might be the perfect salve for his broken heart.
Just the Thing
(The Donnigans #2)
by Marie Harte
Paperback
Expected publication: July 4th 2017 by Sourcebooks Casablanca
ISBN 1492631884
A FLING MIGHT BE JUST THE THING...

Gavin Donnigan left the Marine Corps a shell of a man, hounded by guilt for deaths he couldn't prevent. But teaching a self-defense class at the local gym brings some stability to his life--along with a gorgeous leggy blonde who won't give him the time of day.

Zoe York lost her twin sister to a freak car accident a few months ago. She's been struggling to bury her grief, but it isn't until she signs up for a self-defense class with its distractingly hot instructor that she begins to come out of her shell again. With the memory of her sister telling her to live a little, Zoe decides a fling with buns-of-steel Gavin Donnigan might be just the thing.

Soon they're sparring both in and out of the gym. And for the first time in a long time, each is looking forward to tomorrow.
Keeping It Hot
(Breakfast in Bed #1)
by Sydney Landon
Mass Market Paperback
Expected publication: July 4th 2017 by Berkley Books
ISBN 039958322X
The New York Times bestselling author of Wishing for Us delivers a new novel about finding love and adventure with the sexy businessman next door....

Zoe Hart owns the coffee shop in one of the hottest upscale resorts in Florida, run by her childhood best friend, Dylan Jackson. Even though Dylan is a workaholic, he still finds time to enjoy the beautiful women who pass through his hotel all of them except Zoe. She has been in love with Dylan for years without him noticing. But with her thirtieth birthday fast approaching, she realizes she can't keep pining away for a man who doesn't show the merest sign of romantic interest in her.

When Zoe launches her plan to shed her tomboy image in Dylan's eyes, she's thrilled once he starts to notice her in a whole new way. But she ll have to face the risk that seducing her best friend might come with lasting changes to their longtime friendship...
Untamed
(Uninhibited #1)
by Lauren Hawkeye
ebook
Expected publication: July 3rd 2017 by Entangled Publishing LLC (Scorched)
ISBN139781640631274
Celebrity archaeologist Cari Dunn is so over the Georgia heat, the red tape at her dig site, and the threatening messages left on her motel door. She just wants to dig, and the network just wants to keep her safe—with a bodyguard. She can't complain. Jasper Benjamin radiates raw masculinity that penetrates her to the core and ignites passion she's never felt. Too bad for him, she's not going to be easy to handle.

Lusting after the bodyguard shouldn't be so tempting, especially when her life is on the line.
Wicked Kiss
(Realm Enforcers #4)
by Rebecca Zanetti
ebook
Expected publication: July 4th 2017 by Kensington
ISBN139781601835178
Working as an informant for the DEA, Victoria Monzelle is used to living on the edge. But she's not a big fan of getting kidnapped. And definitely not by a bunch of bad boy witches with fancy-colored fire to shoot at people. So when Adam Dunne shows up and claims to be a witch enforcer, she's not going to put her life in his hands based on his word, no matter how smooth and smart and beautifully Irish his words sound. But on the run from a tribunal of witches, she isn't going to make it far . . .

Before she knows it, Adam's word is all that stands between her and execution. Sophisticated, just-gotta-ruffle-him Adam has vowed to make her his one eternal mate, wild and unpredictable as she is—to save her from a sentence of certain death. But Tori isn't interested in being anyone's pity date. And if they think she's unpredictable now, they should see what's coming next . . .
10th
Unbound
(Uninhibited #2)
by Lauren Hawkeye
ebook
Expected publication: July 10th 2017 by Entangled Publishing LLC (Scorched)
ISBN139781640631281
Celebrity archaeologist Cari Dunn knew an affair with Jasper Benjamin was dangerous. Especially after the sound of shattering glass interrupts what was supposed to be a pleasure-filled night. When the threats against Cari start to stack up and the list of suspects seems higher than ever, Jasper calls for backup. Some very hot and exciting backup. For one night, Cari feels more protected than ever. But if they're lost in passion, can they see the danger before it's too late?
11th
Title
: The Pirate & I
Series
: Devil's Duke #2.5
Author
: Katharine Ashe
Format
: eBook, 139 pgs
Published
: July 11, 2017 by Avon Impulse
ASIN
: B01LZFL5IC
Years ago, Miss Esme Astell fell hopelessly in love with Charles Brittle, an unassuming and highly respectable London bookmaker.
Then he disappeared without a word.
The last thing Esme ever dreamed was to meet Charlie again —
In a dark alleyway —
In a drenching rain —
In a chase with the police —
In Scotland.
Can she resist falling again, this time for the dangerous scoundrel he's become?
Beautiful Tempest
(Malory Family #12)
by Johanna Lindsey
Hardcover, 384 pages
Expected publication: July 11th 2017 by Gallery Books
Original TitleBeautiful Tempest
ISBN 1501162187
#1 New York Times bestselling author Johanna Lindsey now reveals the tempestuous story of Jacqueline Malory whose furious desire for revenge leads to a confrontation with the handsome pirate who abducted her—and sparks a much steamier kind of desire.

For the first time, James Malory and his Anderson in-laws agree on something: It's payback time for the culprit who kidnapped James and Georgina's beloved daughter Jack from her American debutante party and whisked her away to the Caribbean, no matter that she escaped unscathed. James figured out who masterminded the dastardly plot and is leading a fleet of ships to the West Indies to deliver some Malory-style retribution.

More interested in revenge than in finding a husband during her first London Season, Jack is furious that her father left her behind. Then an intriguing stranger leads her and her older brother Jeremy to her mysterious abductor. But instead of capturing him, the Malory siblings wind up as his " guests" on a ship sailing away from England. As Jack re-engages in a battle of wills with her all too attentive captor, she realizes he is no ordinary pirate, perhaps no pirate at all, but a nobleman determined to settle a score that dates back to the days when her father was known as Captain Hawk—and what endangers her most is the increasingly passionate attraction they feel for each other.
Title
: Some Kind of Hero
Series
: Troubleshooters #19
Author
: Suzanne Brockmann
Format
: Hardcover & eBook, 353pgs
Published
: July 11, 2017 by Ballantine
ASIN
: B00ONUSOYM
Navy men don't come tougher than Lieutenant Peter Greene. Every day he whips hotshot SEAL wannabes into elite fighters. So why can't he handle one fifteen-year-old girl? His ex's death left him a single dad overnight, and very unprepared. Though he can't relate to an angsty teen, he can at least keep Maddie safe—until the day she disappears. Though Pete's lacking in fatherly intuition, his instinct for detecting danger is razor sharp. Maddie's in trouble. Now he needs the Troubleshooters team at his back, along with an unconventional ally.

Romance writer Shayla Whitman never expected to be drawn into a real-world thriller—or to meet a hero who makes her pulse pound. Action on the page is one thing. Actually living it is another story. Shay's not as bold as her heroines, but she's a mother. She sees the panic in her new neighbor's usually fearless blue eyes—and knows there's no greater terror for a parent than having a child at risk. It's an ordeal Shay won't let Pete face alone. She's no highly trained operative, but she's smart, resourceful, and knows what makes teenagers tick.

Still, working alongside Pete has its own perils—like letting the heat between them rise out of control. Intimate emotions could mean dangerous, even deadly, consequences for their mission. No matter what, they must be on top of their game, and playing for keeps . . . or else Pete's daughter may be gone for good.
Shameless
(White Lies Duet #2)
by Lisa Renee Jones
ebook
Expected publication: July 11th 2017 by Julie Patra Publishing
The second and final book in the sexy and tantalizing White Lies Duet from New York Times Bestselling Author Lisa Renee Jones.

Nick "Tiger" Rogers, sought out Faith Winter with revenge as his agenda. He made her his obsession. He seduced her. He made her want him. He made here trust him. And then he trusted her. He wanted her. He loved her.
But now, the lies will be exposed, the truth revealed.
Hearts will be broken. Lives shattered.
Nick. Faith.
The truth. The passion.
The SHAMELESS obsession.
Wicked Grind
(Stark World #1)
by J. Kenner
Kindle Edition
Expected publication: July 11th 2017
From New York Times and #1 International bestselling author J. Kenner, the first in an all new series of fast-paced, provocative novels centering around the ambitious, wealthy, and powerful men who work in the glamorous and exciting world of the Stark International conglomerate … and the sexy and passionate women who bring them to their knees.

Photographer Wyatt Royce's career is on the verge of exploding. All he needs is one perfect model to be the centerpiece of his sexy, controversial show. Find her, and Wyatt is sure to have a winner.

Then Kelsey Draper walks in. Stunning. Vibrant. And far too fragile for a project like this. Wyatt should know—after all, he remembers only too well why their relationship ended all those years ago.

Determined to break free from her good girl persona, Kelsey wants spice. Adventure. And she's certain that Wyatt is just the man to help.

But when Wyatt agrees to give her the job only if he has complete control—on camera and in his bed—Kelsey can't help but wonder if she's in too deep. Because how can a good girl like her ever be enough for a man like Wyatt?
Mister Hockey
(Hellions Angels #1)
by Lia Riley
ebook, 256 pages
Expected publication: July 11th 2017 by Avon Impulse
ISBN 0062662465
Her biggest fantasy is about to become a reality. . .

Jed West is Mr. Hockey. The captain of the NHL's latest winning team, the Denver Hellions–and the hottest player on the ice—at least according to every magazine. .and Breezy Angel. Breezy has been drooling over Jed at games for years, and he plays a starring role in her most toe-curling fantasies. But dirty dreams don't come true, right?

Then Jed saunters through the doors of her library, a last minute special guest for a summer reading event, and not only is he drop dead gorgeous up close, his personality is straight up swoon-worthy. He even comes to the rescue when she has an R-rated "Super Book Worm" costume malfunction. But when he mistakenly assumes she's more into books than pucks, she's too flustered to correct his mistake. And then comes a big kiss, followed by a teensy-tiny problem. Jed's dating policy is simple: Never date a fan.

So what's a fangirl going to have to do to convince her ultimate crush that he's become less of a perfect fantasy, and more like the perfect man. . .for her?
Maybe This Summer
(Colorado Ice #2.5)
by Jennifer Snow
Kindle Edition
Expected publication: July 11th 2017 by Forever Yours
ASINB01MXGP8SI
Always a wingman . . .

Owen McConnell is used to being ignored. After all, it's only when he appears as the Colorado Avalanche's team mascot that he gets all the attention. When the costume is off, women tend to gravitate toward his famous hockey player friends. But after he meets lovely, damaged Paige Adams, he knows he can be the star player for her. She's raising funds for the hospital burn unit, and Owen's determined to help her out---and sweep her off her feet.

The burn unit has been near and dear to Paige's heart ever since the doctors helped her after a vicious attack. Yet the scars---both emotional and physical---haven't faded as much as she'd hoped. She's closed herself off from relationships, and the thought of opening up is terrifying. But Owen's sexy charm might be just the push Paige needs to start loving again.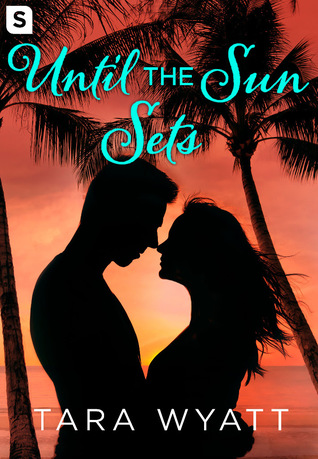 Until the Sun Sets
(The Graysons #3)
by Tara Wyatt
ebook, 110 pages
Expected publication: July 11th 2017 by St. Martin's Swerve
ISBN 1250143764
Two best friends at a destination wedding in Mexico are forced into a fake relationship; but when one kiss turns into a week-long fling, could this change everything?

Dean Grayson doesn't do commitment. So when his cousin asks Dean to bring a date to his wedding in Mexico, he asks his best friend, Carly Jensen, to come with him. After a recent break up, Carly's feeling like she'll never find love, so a week in Mexico with her best friend-slash-boss is the perfect way to take her mind off things.

As fate would have it, Carly's ex is also a guest at the wedding…with his new girlfriend. To protect her pride, Carly and Dean decide to fake a relationship for the week. But between the sand, surf, and sharing a bed, these friends turned lovers realize they're meant for something more.

Until the Sun Sets combines everything summer into a sweet, sexy novella that's the perfect beach read!
Every Little Kiss
(Sequoia Lake #2)
by Marina Adair
Kindle Edition, 256 pages
Expected publication: July 11th 2017 by Montlake Romance
ASINB01MY9ITY6
There's nothing that single mom Liv Preston won't do if it means making her six-year-old son smile again. After a heartbreaking two years, her little family is due for some fun in the sun. She just didn't expect to find it in the big, rugged, Search and Rescue hero next door—who shows her just how exciting, and sexy, life's adventures can be.

As head of Reno's K-9 search division, Ford Jamison knows what it takes to make life-and-death decisions on the fly. He doesn't hesitate, doesn't do regrets, and has never doubted his instincts—until he makes a promise that turns his world upside down. Desperate for redemption, he returns to Sequoia Lake, only to find himself face-to-face with his past…and the one woman he can't have. Not when his secret would destroy her—and everything she holds dear.

For Liv, finding love once was a gift. Finding it twice seems impossible, until the moment Ford's lips meet hers. Love doesn't always come easy, but when it's right, it's worth fighting for…
Title
: The Nearness of You
Author
: Dorothy Garlock
Format
: Paperback & eBook, 385pgs
Published
: July 11, 2017 by Grand Central Publishing
ASIN
: B01MQFAKFP
Hooper's Crossing, New York, 1952. The post-war boom seems a million miles away . . . especially for a sheltered librarian who longs for the adventure and excitement of the big city.

New York City. The hustle and bustle. The people and the excitement. It's all Lily Denton dreams about. But ever since her mother died, her overprotective father won't ease up on her. So she spends her days working at the library and her nights hoping life doesn't pass her by . . . until the Fall Festival. As tourists fill the streets, the crisp autumn air sneaks in-as does the thrill of a far more dangerous kind.

Some men have a gift for avoiding trouble. Professional photographer Boone Tatum isn't one of them. In fact, that penchant for trouble is exactly what landed Boone in this small town in the middle of nowhere in the first place. Yet the moment he meets beautiful Lily Denton and snaps her photograph, everything changes. Suddenly leaving is the furthest thing from Boone's mind-or his heart.

But danger has slipped silently into this sleepy town, marking Lily as its own. And Lily and Boone's dream of a life together is thrown into peril-unless Lily finds the courage to stand up for herself and a man she only just met . . . and can't live without.
17th
Royally Romanov
(The Royals #2)
by Teri Wilson
Kindle Edition
Expected publication: July 17th 2017 by Pocket Star
ASINB01M5CMDEN
In this charming modern day retelling of the 1956 classic Anastasia, a museum curator falls for a mysterious man who may or may not be a long lost heir to Russia's imperial Romanov dynasty.

Finley Abbot is organizing the most prestigious art exhibit of her career at the Louvre museum—a retrospective of art from the House of Romanov. But the sudden appearance of Maxim Romanov threatens to turn her into the biggest laughingstock of the art world. When she finds herself falling in love, she realizes there's even more at stake than her career. How can she trust a man with her whole world when he can't remember a thing about his past?

After suffering a violent blow to the head, Maxim's only clue to his identity is a notebook containing carefully researched documentation in his own handwriting indicating that he is the sole surviving descendant of the Grand Duchess Anastasia, previously thought dead in the murder of her family during Russia's Bolshevik revolution. His struggle to put the mysterious pieces of his past back together leads him to Finley. At first, she's convinced Maxim is nothing but a con artist. But there's something undeniably captivating about the beautiful, brooding man who claims to be searching for his identity—something Finley can't quite bring herself to resist. When he reveals a secret about one of the imperial Fabergé eggs in the collection, she accepts he may actually be telling the truth. But as soon as Finley and Maxim act on their feelings for one another, Maxim is confronted with evidence that calls into question everything he's begun to believe about himself.
Undone
(Uninhibited #3)
by Lauren Hawkeye
ebook
Expected publication: July 17th 2017 by Entangled Publishing LLC (Scorched)
ISBN139781640631298
Celebrity archaeologist Cari Dunn may have only had a couple of days with bodyguard Jasper Benjamin, but it was enough to completely lose her heart to him. When one suspect after another proves their innocence, the duo find their time running out. After a violent showing from her stalker, Cari is ready for it all to be over, safe in Jasper's arms. If she makes it out alive, will he feel the same way about her?
18th
Title
: Wrecked
Author
: JB Salsbury
Format
: Paperback & eBook, 352pgs
Published
: July 18, 2017 by Forever
ASIN
: B01N0A0QN5
Wrecked is the new standalone novel of deliciously dark, deeply emotional contemporary romance from J.B. Salsbury, the New York Times bestselling author of Split and The Fighting Series.
When you can't trust yourself, how can you ask anyone else to?

It's been months since Aden Colt left the Army, and still the memories haunt him. When he moved into a boat off the California coast, he thought he'd found the perfect place to escape life.

Then Sawyer shows up, and turns his simple life upside down.

Beautiful and sophisticated, she seems out of place in this laidback beach town. Something is pushing her to experience everything she can—including Aden. But as much as he wants her, starting a relationship with Sawyer puts them both at risk.

For Aden, the past doesn't stay there; it shows up unexpectedly, uncontrollably, and doesn't care whose life it wrecks.
Eyes on You
(Blasphemy #2.5)
by Laura Kaye
Paperback
Expected publication: July 18th 2017 by Evil Eye Concepts, Incorporated
ISBN 194592019X
She wants to explore her true desires, and he wants to watch…

When a sexy stranger asks Wolf Henrikson to rescue her from a bad date, he never expected to want the woman for himself. But their playful conversation turns into a scorching one-night stand that reveals the shy beauty gets off on the idea of being seen, even if she's a little scared of it, too. And Wolf loves to watch.

In the wake of discovering her fiancé's infidelity, florist Olivia Foster never expected to find someone who not only understood her wildest, darkest fantasies, but would bring them to life. As Wolf introduces her to his world at the play club, Blasphemy, Liv finds herself tempted to explore submission and exhibitionism with the hard-bodied Dom even as she's scared to trust again.

But Wolf is a master of getting what he wants—and he's got his eyes set on her…
Trust
by Kylie Scott
ebook
Expected publication: July 18th 2017 by Kylie Scott
ISBN139780995434332
Being young is all about the experiences: the first time you skip school, the first time you fall in love…the first time someone holds a gun to your head.

After being held hostage during a robbery at the local convenience store, seventeen-year-old Edie finds her attitude about life shattered. Unwilling to put up with the snobbery and bullying at her private school, she enrolls at the local public high school, crossing paths with John. The boy who risked his life to save hers.

While Edie's beginning to run wild, however, John's just starting to settle down. After years of partying and dealing drugs with his older brother, he's going straight—getting to class on time, and thinking about the future.

An unlikely bond grows between the two as John keeps Edie out of trouble and helps her broaden her horizons. But when he helps her out with another first—losing her virginity—their friendship gets complicated.

Meanwhile, Edie and John are pulled back into the dangerous world they narrowly escaped. They were lucky to survive the first time, but this time they have more to lose—each other.
The Strawberry Hearts Diner
by Carolyn Brown
Kindle Edition, 288 pages
Expected publication: July 18th 2017 by Montlake Romance
ASINB01MQO8WSU
Being broke, unemployed, and stranded back in the tiny town of Pick, Texas, was not part of Jancy Wilson's plan. Yet here she is, watching her car literally go up in smoke—along with her last-ditch hope of staying with her cousin in Louisiana. When Jancy spies a Help Wanted sign hanging in the window of the quaint Strawberry Hearts Diner, the memories of the two years she spent there as a teenager—and the lure of the diner's beloved strawberry tarts—are enough to draw her in and plant her feet…but only temporarily.

Raised by parents who refused to settle anywhere for long, Jancy has never known what it is to have roots. Now that Jancy's swept up by the warmth and character of this quirky little community—and by the pull of an old crush—it's beginning to feel like home. She's making friends and even discovering the sweetness of falling in love. But when the town is threatened, Jancy knows it will take more than its legendary tarts to save it. Can she fight for this little Texas town—knowing she might not stay forever?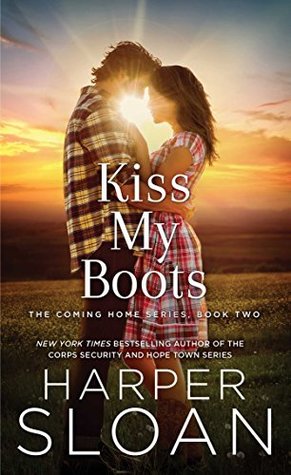 Kiss My Boots
(Coming Home #2)
by Harper Sloan
Kindle Edition, 384 pages
Expected publication: July 18th 2017 by Pocket Books
ASINB01MQ3MP7R
In this second of the sultry, Western-set Coming Home series from New York Times bestselling author Harper Sloan, Quinn Davis might finally have a shot at her own happily-ever-after—but will she let love in, or will she tell it to go ahead and kiss her boots?

Quinn Davis prefers to live her life quietly. She's the stereotypical tomboy with two overprotective big brothers who have always been there to protect her, especially from devilishly handsome cowboys with silver tongues. That is, until Tate Montgomery comes riding into town. Their first meeting, however, is far from something out of a fairy tale and only further convinces Quinn that men aren't worth her time.

The only place Tate Montgomery ever truly felt at home growing up was during the long, sweltering summer months he spent at his Gram and Paw's farm in Pine Oak, Texas. Now, Tate has returned to his childhood sanctuary seeking a fresh start—but if he's being entirely honest, he's not just back for the wranglers and Stetsons. During those summers, Quinn was a friend-turned-young-love who Tate lost when life threw him a curveball and he cut all ties to his past; but all it takes is one glance at the raven-haired beauty he did his best to forget for him to realize just how much he's been missing….
25th
Title
: Too Scot To Handle
Series
: Windham Brides #2
Author
: Grace Burrowes
Format
: Paperback & eBook, 384pgs
Published
: July 25, 2017 by Forever
ASIN
: B01N05V8R9
A MAN WITH MANY TALENTS

As a captain in the army, Colin MacHugh led men, fixed what was broken, and fought hard. Now that he's a titled gentleman, he's still fighting-this time to keep his bachelorhood safe from all the marriage-minded debutantes. Then he meets the intriguing Miss Anwen Windham, whose demure nature masks a bonfire waiting to roar to life. When she asks for his help to raise money for the local orphanage, he's happy to oblige.

Anwen is amazed at how quickly Lord Colin takes in hand a pack of rambunctious orphan boys. Amazed at how he actually listens to her ideas. Amazed at the thrill she gets from the rumble of his Scottish burr and the heat of his touch. But not everyone enjoys the success of an upstart. And Colin has enemies who will stop at nothing to ruin him and anybody he holds dear.
Title
: Lady Be Bad
Series
: Dukes Daughters #1
Author
: Megan Frampton
Format
: Paperback & eBook, 384pgs
Published
: July 25, 2017 by Avon
ASIN
: B01MPZ76RO
Once upon a time, a duke had five daughters who never made a stir. They practiced their French, their pianoforte, and their dancing…until one ran off with the dancing instructor, and the rest were left to face the scandal.

Lady Eleanor, the Duke of Marymount's eldest daughter, knows the burden is hers: she must marry well to restore the family name. So a loveless match is made and her fate is set. But then Eleanor meets her intended's rakish younger brother. With his tawny hair, green eyes, and scandalous behavior, Lord Alexander Raybourn makes her want to be very bad indeed.

With his very honorable sibling too busy saving the world to woo Eleanor, Alexander is tasked with finding out her likes and dislikes for his elder brother. But the more time he spends with the secretly naughty Eleanor, helping her tick off all the things on her good list for being bad, the more he knows what they want, and need, is each other.
Title
: The Scandal of It All
Series
: The Rogue Files #2
Author
: Sophie Jordan
Format
: Paperback & eBook, 384pgs
Published
: July 25, 2017 by Avon
ASIN
: B01MFEOXBI
It takes two to make a scandal…

What kind of woman ventures into London's most notorious pleasure club? An outsider like Graciela, the Duchess of Autenberry, snubbed time and time again by society because of her Spanish roots. Ela longs to take a lover for a single, wild night, and within the walls of Sodom there are gentlemen to suit every forbidden taste. If only she were not so drawn to the smoldering Lord Strickland…a dangerous man who sees beyond her mask, and could ruin her reputation with a mere whisper.

Lord Strickland never permitted himself to fantasize about the sultry, off-limits lady, but then he never expected to find Ela in a place so wicked, looking for what he's more than too happy to give. She may not be to the ton's taste, but she suits him perfectly. First, however, he must convince her to trust in this dangerous desire—and in the promise of forever unleashed by one wild, scandalous night.